Bridal ornaments are vastly different from general jewellery, as they are created keeping in mind the spirit of sanctity and celebration of the event. Bridal sets should be chosen with care to match each outfit and ceremony.  It all depends on what kind of a marriage you are planning to have. Preparing for a wedding can be a traumatic affair for any woman. The daunting task of getting the nuptials, just right and memorable is not an easy job. Ceremonies aside, it is the wedding ensemble, which has to create an impact worthy of the moment. You can always take the help of a wedding designer to help you with your clothes and accessories.
Once a wedding ceremony is over ornate wedding jewellery is rarely worn. Today, many brides prefer going in for jewellery, which is also, ideal for regular use.
If you would like to wear your bridal jewellery often for regular outings, it is better to choose bridal sets, which are subtle and not too jazzy. Heavy and highly intricate jewellery works fine, when you are the bride, but may not be suitable for occasions, such as functions, parties, etc. In such a case, go for sets with classic neutral designs and tones. These will match all kinds of outfits, heavy traditional saris, lehengas and cocktail attire. An excellent way to get the best of both worlds is to buy multiple sets, in different degrees of heavy and light designs. For your main wedding ceremony, opt for a classical and expensive jewellery set, matched with maang tikka, anklets and maybe, even a kamarbandh. You can keep these as heirlooms and use individual pieces for different occasions. For other ceremonies, such as Sangeet, etc, pick lighter sets in different patterns and makes. If you include contemporary designs, these will turn out to be real value for money with time. Modern sets worn with any outfit are perfect for casual occasions.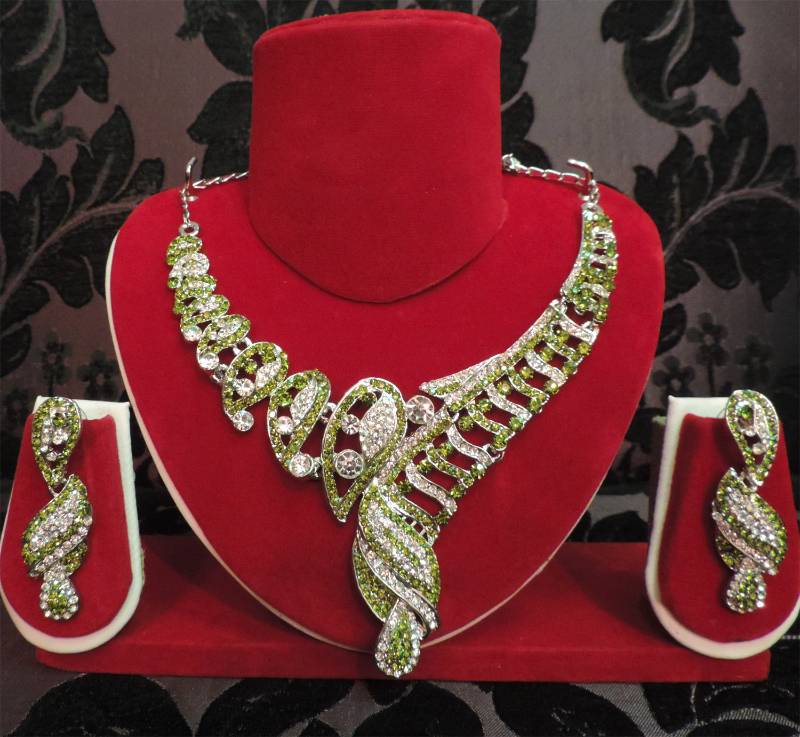 Keep in mind a few points while setting out to buy your bridal jewellery, if necessary write down and carry these tips to help you. Firstly, observe your own style and identify it. While buying bridal sets, keep that style in mind. On impulse, you might buy something entirely opposite to your personal style and you might even wear it for your wedding day, but would you wear that set again later, or would it feel foolish? Ask yourself, what will feel comfortable to you later and then decide. Your wedding ensemble should be taken into account, before finalizing the jewellery. For the chief days, ornate and heavy jewellery are fine, but will not work for post wedding, new-bride days. During this time, you will be expected to look like a glowing bride, but heavy jewellery will look out of place on a honeymoon or in daily life. Next choose wisely, remember if you opt for loud colors or a single tone design, you will be able to wear it later only with limited colours or clothes. Pick classic and timeless pieces that will work with different outfits and will retain their appeal over many years.