Nowadays, Plaster Of Paris false ceiling is trending in interior designing of your home. To make the room of your home look staggering, Plaster Of Paris false ceiling design is an ideal choice to make dynamic change in the interiors.
Be it modern style or contemporary style, POP designs for interior is a perfect addition to add new look toy out house! In the present creative world, you will get a variety of amazing patterns in vibrant, funky and elegant POP designs from which you can choose the excellent design for your place!
Here is the list of 12 best POP designs for your hall room interior that you can check out!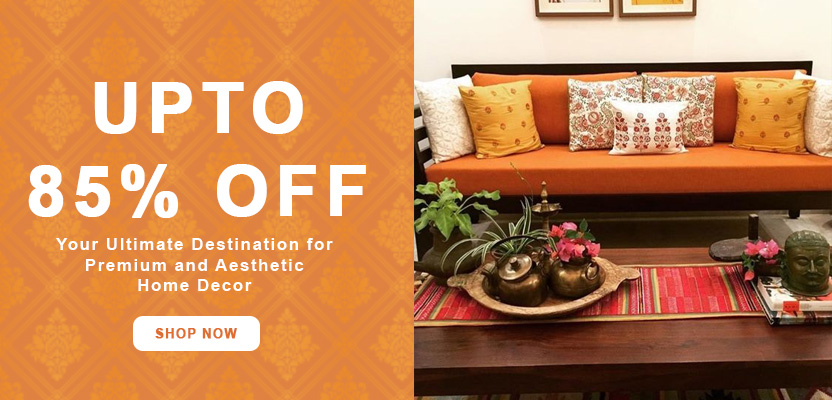 1. Modern Gypsum Style Design
These days gypsum board style POP designs are immensely popular in hall interiors. They are light in weight and add elegance to your room. The highlighting feature about this modern style gypsum POP design is that it goes perfectly well on any room be it small or large. Usually, rooms are large in space, however, even if they are small, you can opt for this modern gypsum style POP design for your room to make it look adorable.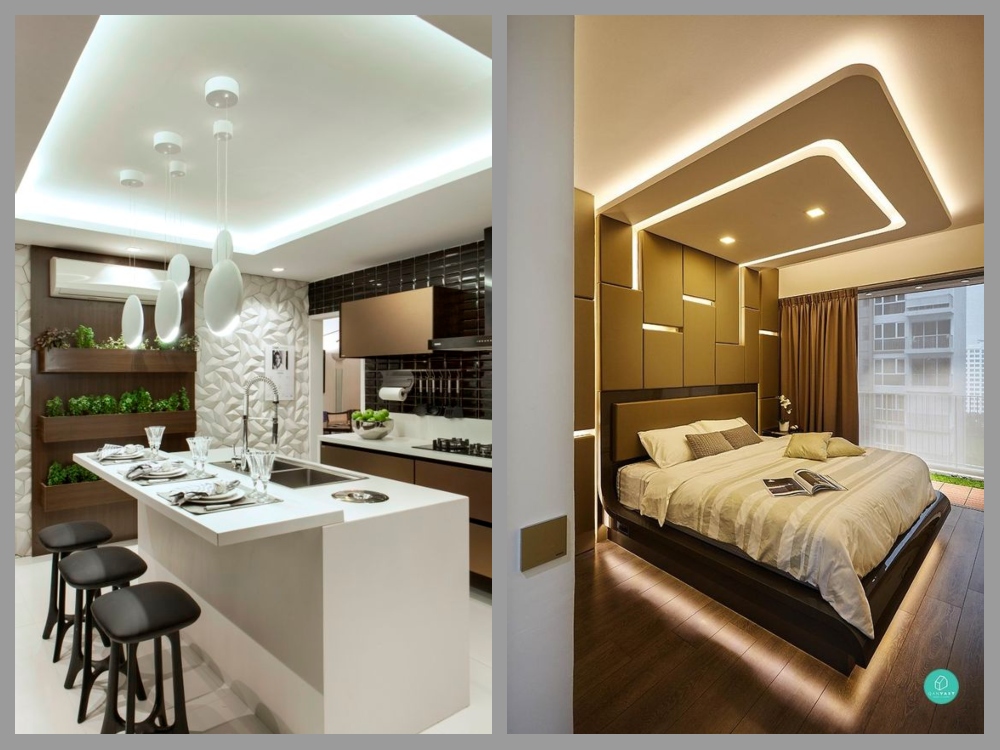 2. Contemporary Style POP design
There is another popular and amazing POP design for room i.e. contemporary style POP design, which is made using the single white paint colour. This is definitely one of the most stylish and wonderful POP designs for the room to give royal and classy touch to the interior designing. Adding on to it, if you choose the right spotlights for the room according to the POP design, then it will surely enhance the beauty of your room!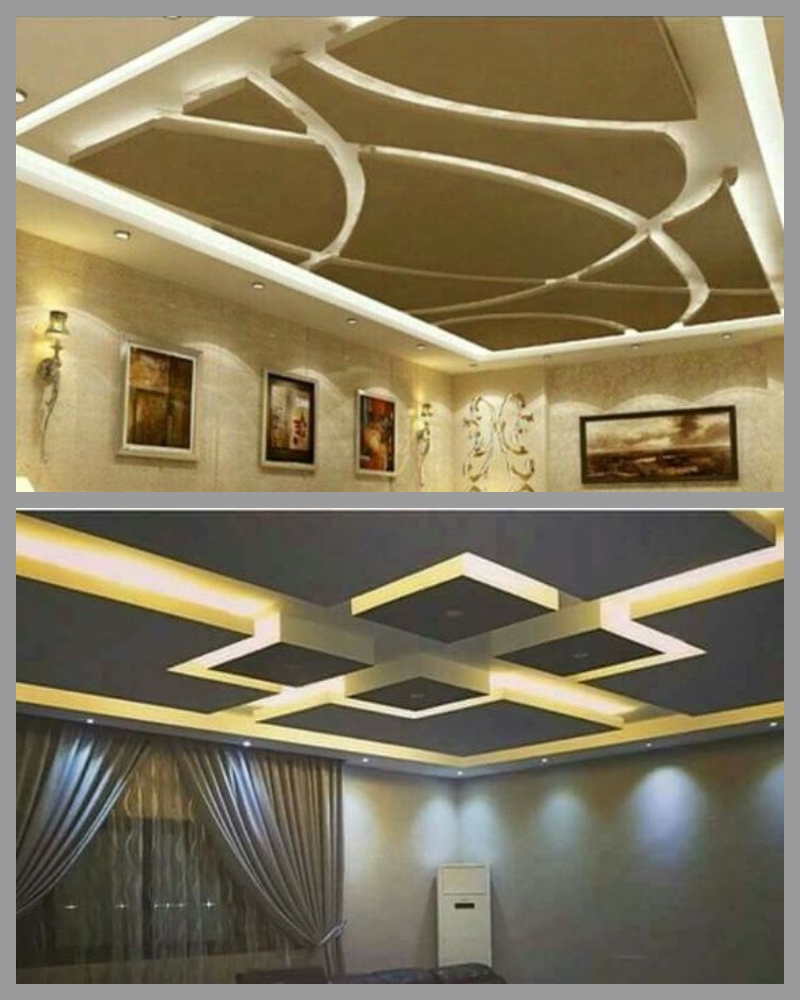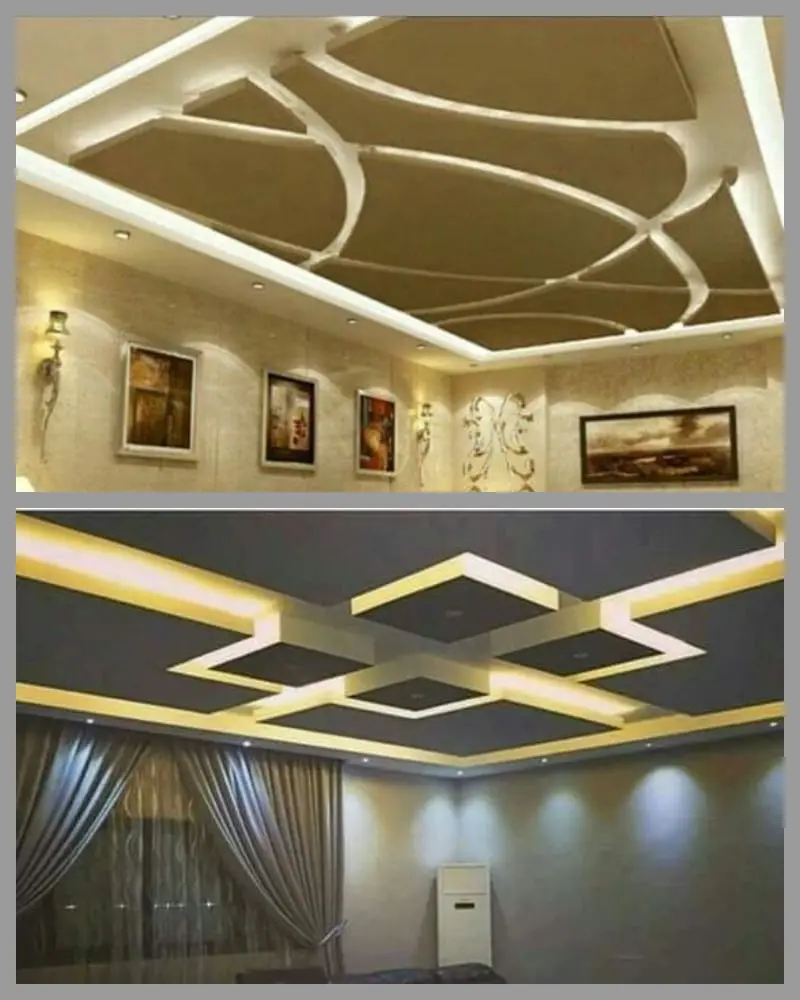 3. Colourful POP
In-room Plaster Of Paris ceiling design, why not to opt something unique and colourful? Here's an amazing colourful Plaster Of Paris design for your room, which has a perfect combination of contrast lights and colour play. The colour play in this Plaster Of Paris is absolutely mesmerizing that makes the room look outstanding.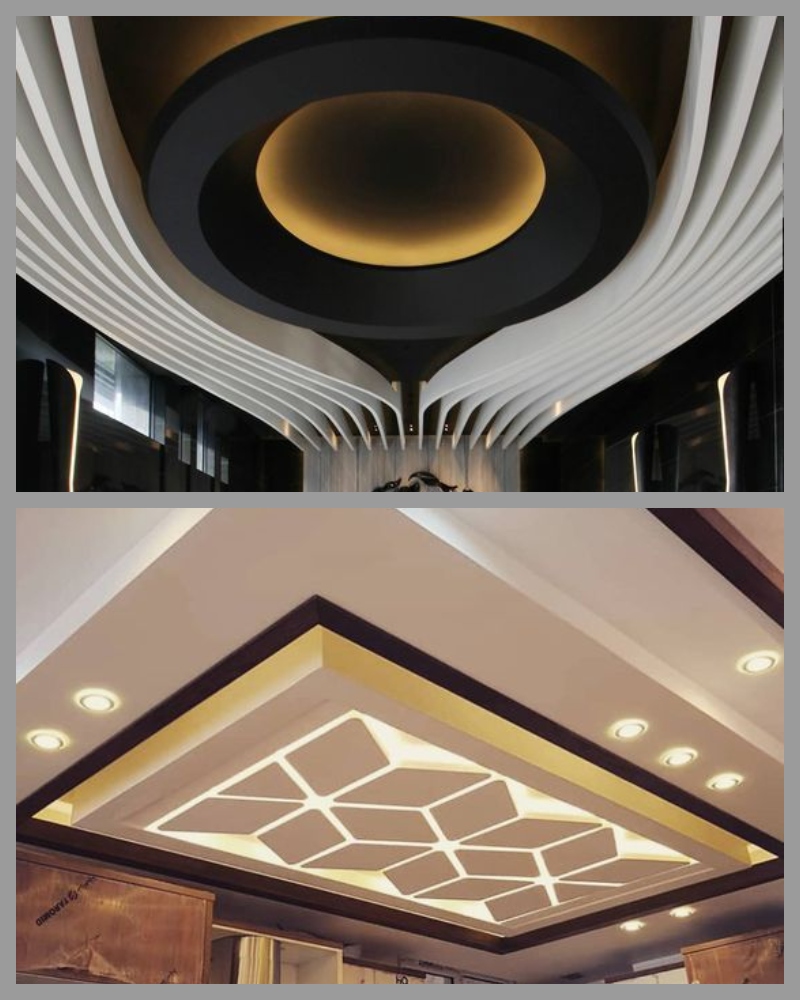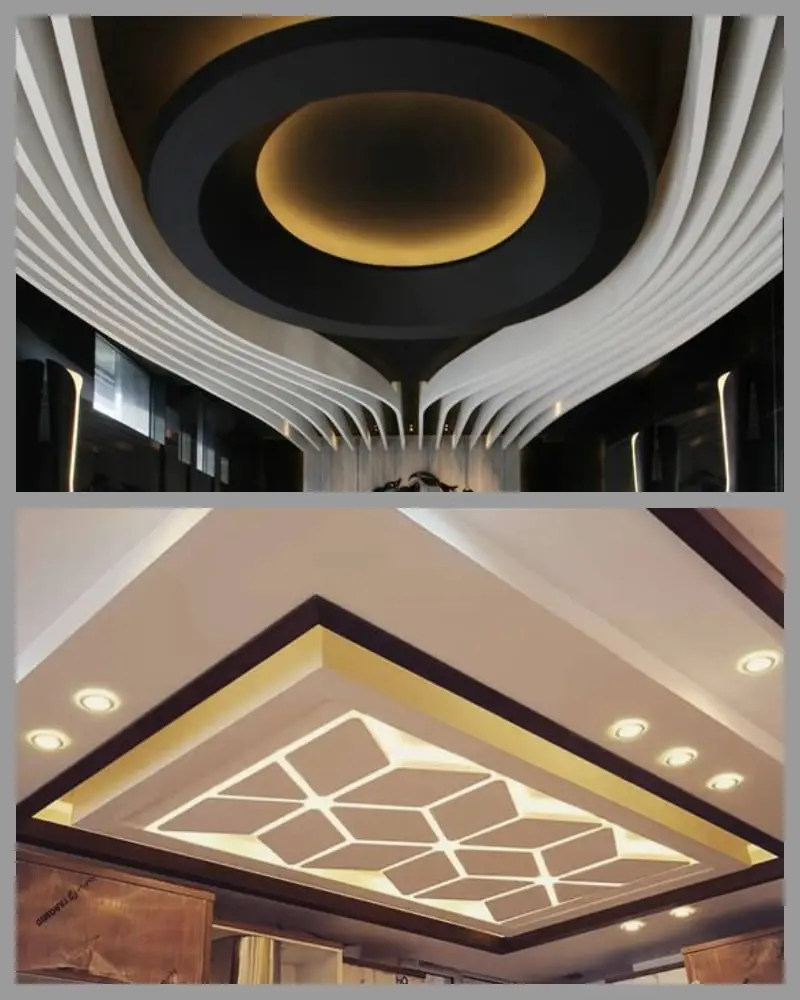 4. Simple POP ceiling
It's not mandatory to go with colourful or unique designs for your room interiors. You can simply go with minimal and sober POP design in which there's only a single colour is used to make it look wonderful. However, when choosing the colour for the simple pop design, you have to be very sure that it will look great just like the combination of white and purple!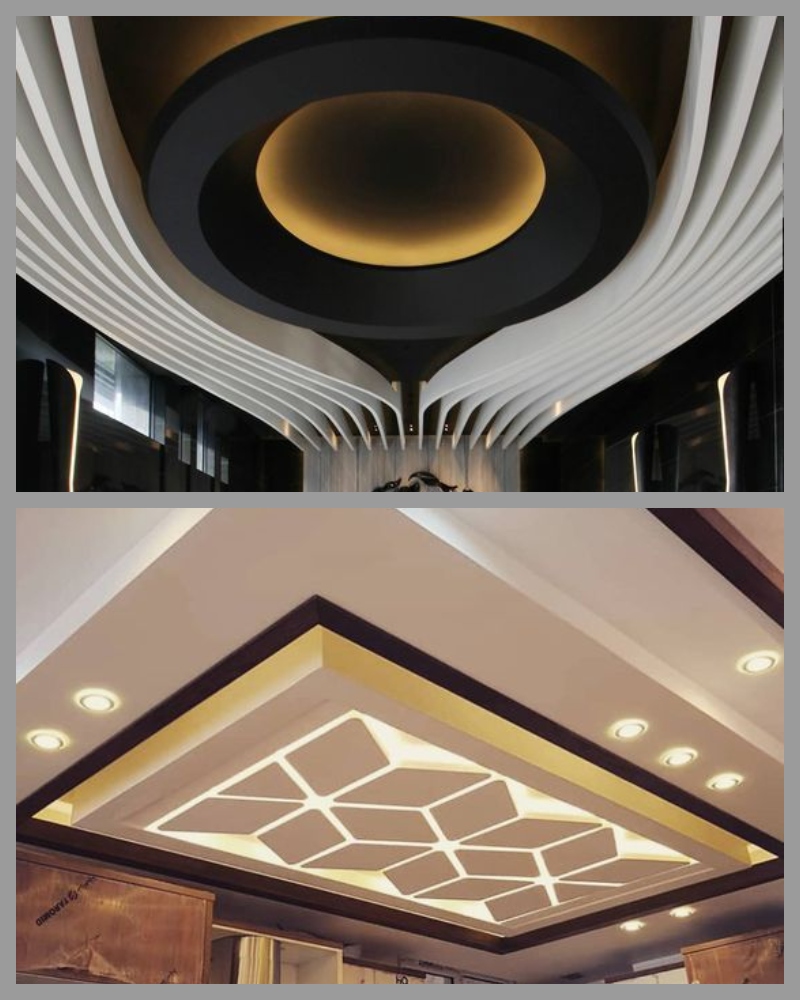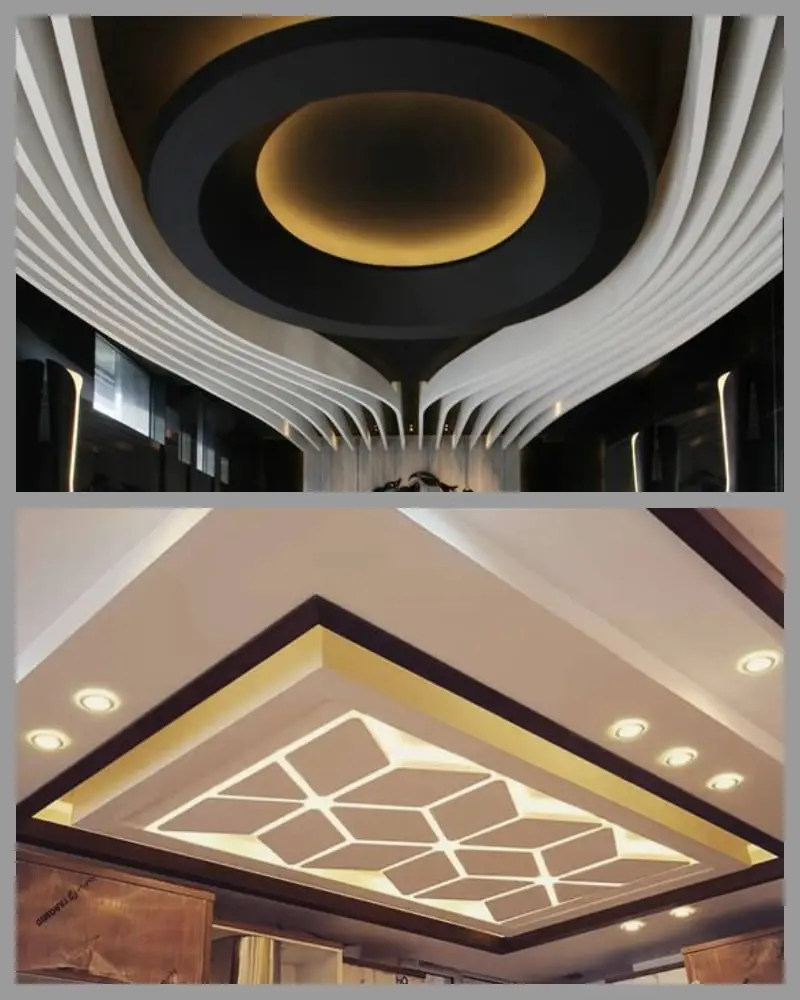 5. Artistic Designs for Plaster Of Paris Ceiling
Yes, there are artistic designs available in POP ceiling for your room interior designing! Made with absolutely unique, royal and fine artwork, this stunning Plaster Of Paris ceiling design for your room is one of the best ideas, which also has a traditional look and feel. With perfect lights and lamps, this artistic POP will surely make your room look beautiful!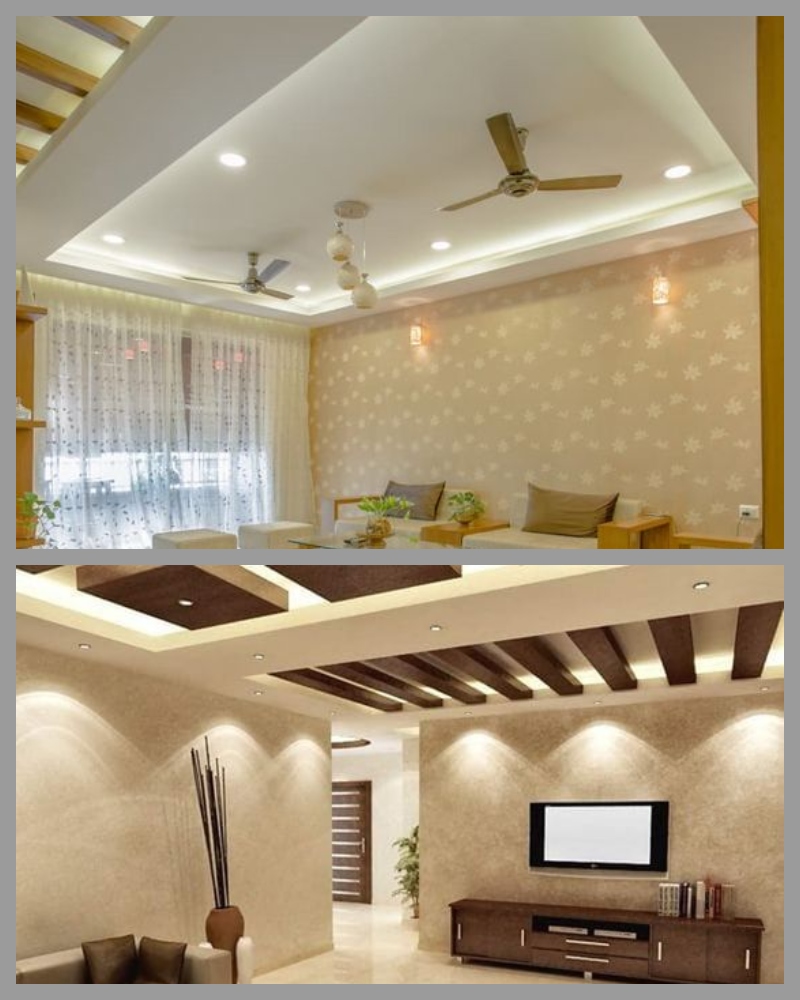 6. Simple False POP ceiling Design
For hall rooms, you can also consider this simple false POP ceiling design, which has simple square patterns made around the fan. With two different colour combinations, this simple false Plaster Of Paris ceiling design will look outstanding and adorable either in your hall room or in your bedroom! Just make sure that you go with the right spotlights to add into this false Plaster Of Paris ceiling structure to make it look amazing! Also, the prominent plus point of this interior designing is that it's costs within your budget range!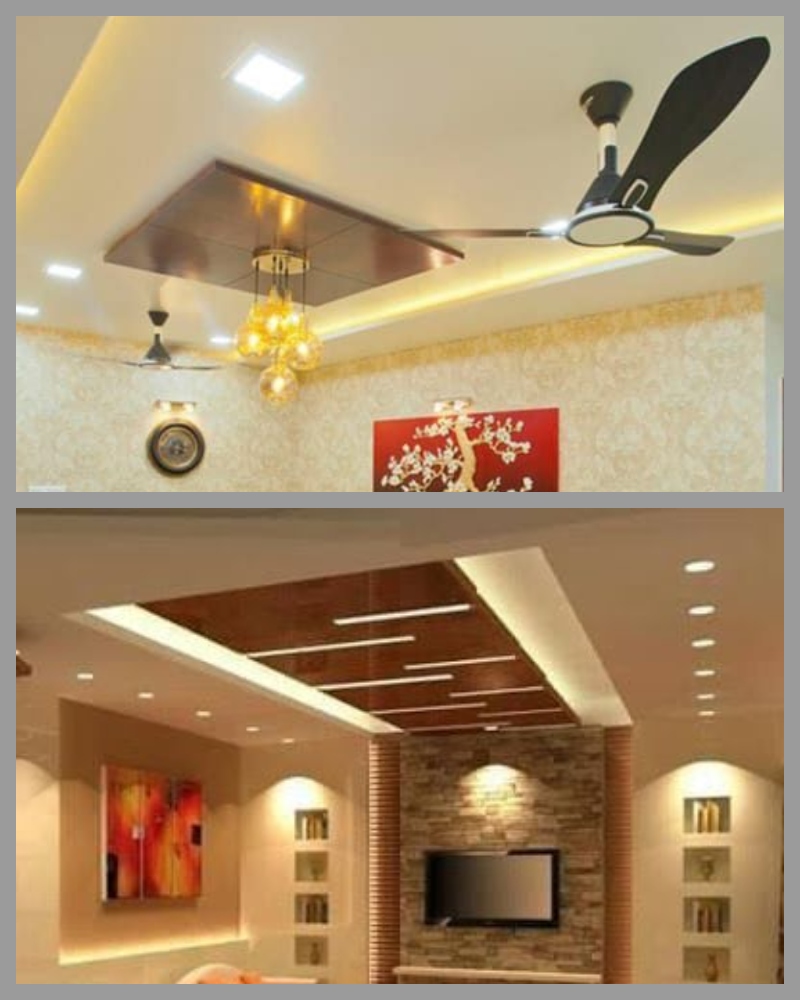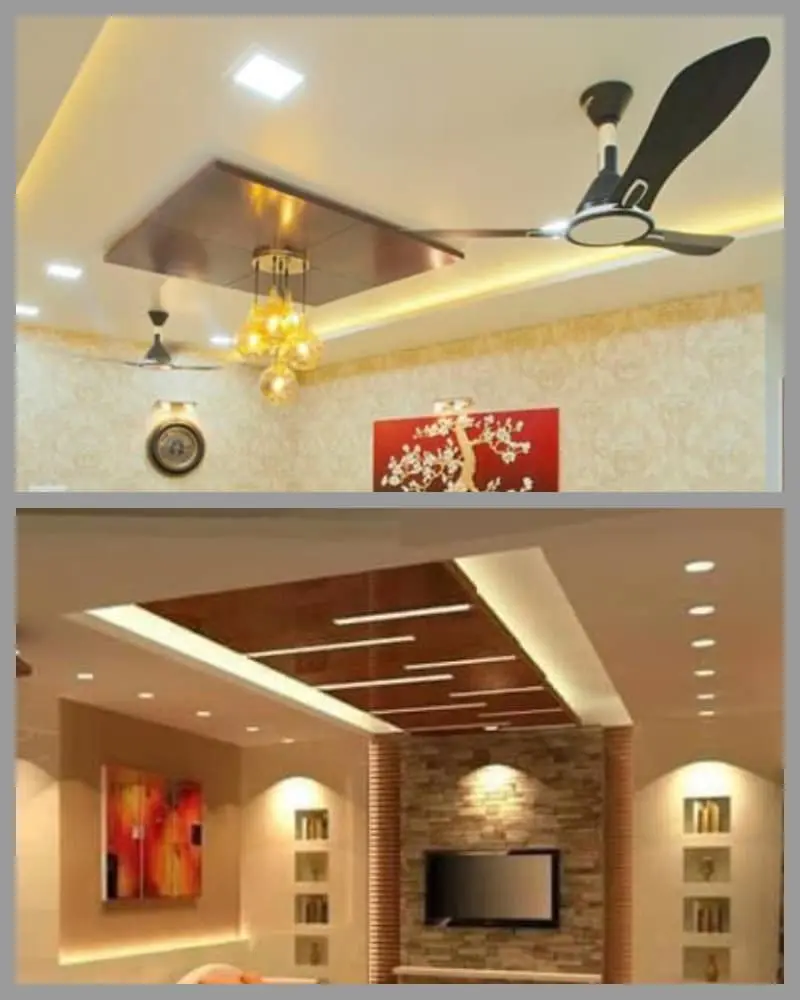 7. Traditional Style POP
The checkered frames in Plaster Of Paris for your room are usually considered as a traditional style in Plaster Of Paris ceiling design! With perfect lighting, spotlights, curtains and furniture, the traditional style Plaster Of Paris in the interior would look adorable and elegant! The beauty and charm of this traditional style of pop design are definitely inexplicable.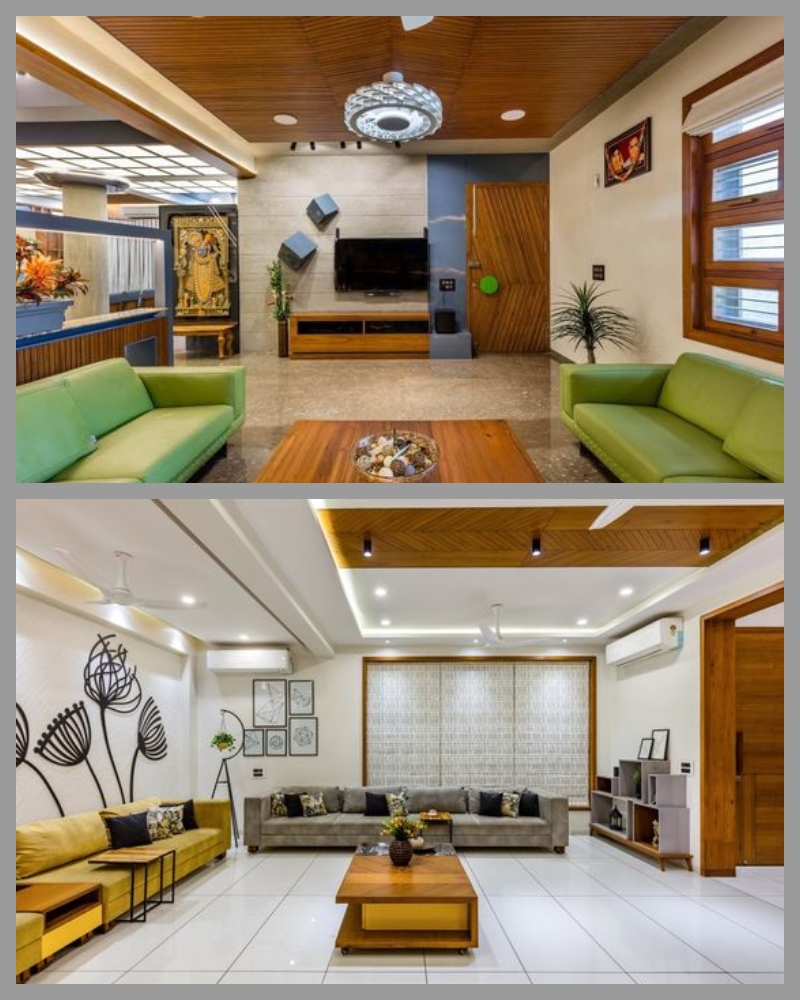 8. Latest POP design for Hall room
These days, people are quite interested in trendy and latest pop designs to make their room look wonderful! So, here is one popular and latest pop design for the room, which has joined patterns. This latest pop design is absolutely eye-catching and add elegance to your hall rom interior designing! If you love creativity, then ensure that you will add beautiful spotlights in these joined patterns!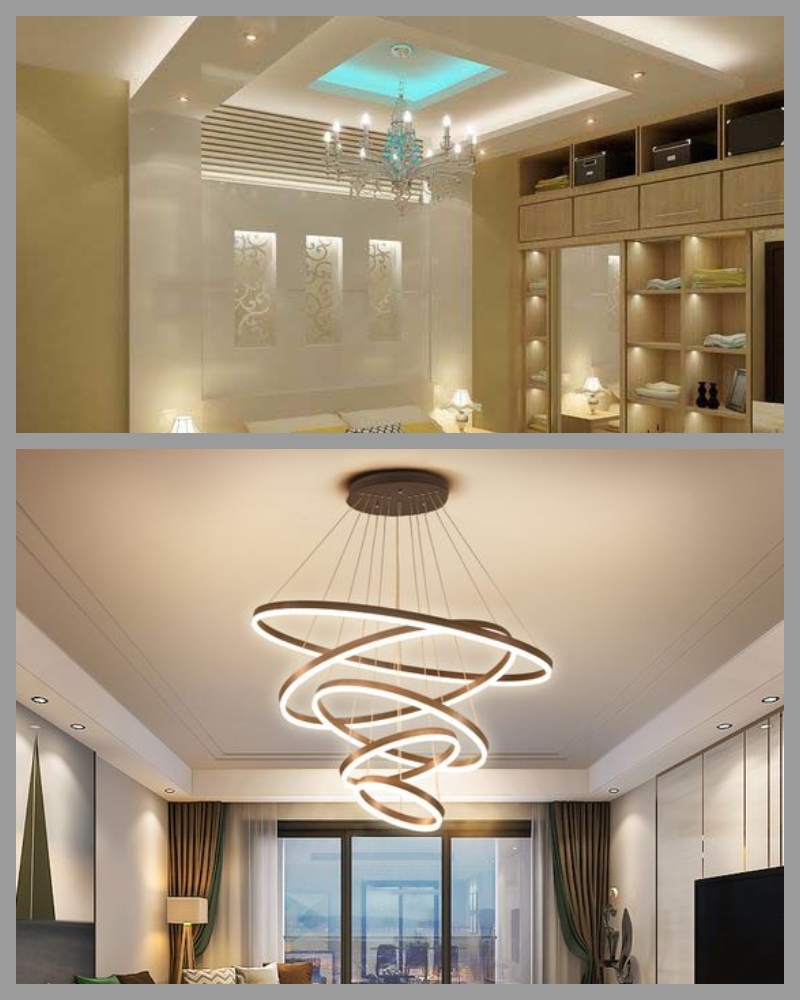 9. POP ceiling for Bedroom
Here is one amazing Plaster Of Paris ceiling design for your bedroom to make it look attractive and stunning! With the right colour combination of olive green and white, this Plaster Of Paris ceiling will make your bedroom look delightful! Do not add too many spotlights into their interior designing as it will ruin the complete look of this Plaster Of Paris ceiling!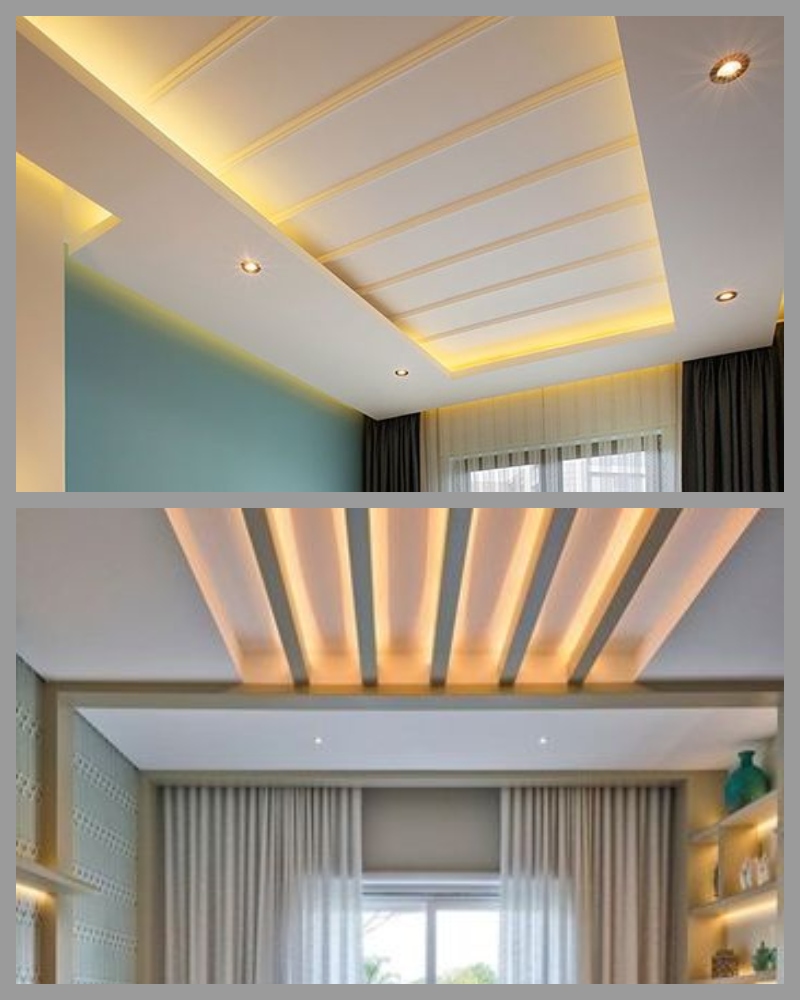 10. POP design for Small Hall Rom
There are some amazing pop designs for the hall rooms to choose the perfect one for a fantastic look! The circular ceiling in dark colour combinations in tandem with the spotlights is truly an excellent idea. White can be the base colour of the ceiling, but the other colour can be something vibrant just like yellow to make it look attractive and elegant! The best part about this Plaster Of Paris design is that it will add beauty to your hall room without even exceeding your budget.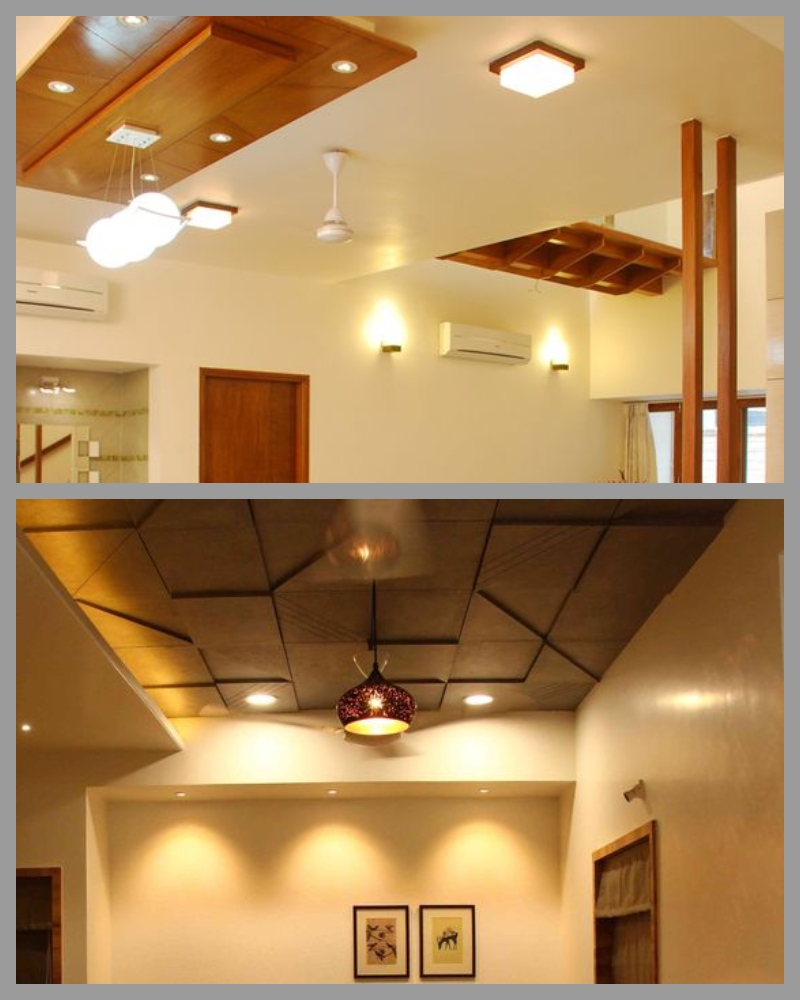 11. POP Design for Large Hall Room
For large hall room, here is another pop design, which has an amalgamation of white and grey colour with a perfectly stylish and modern look! To add elegance and beauty to your entire big hall room, undoubtedly, you should opt for this pop design!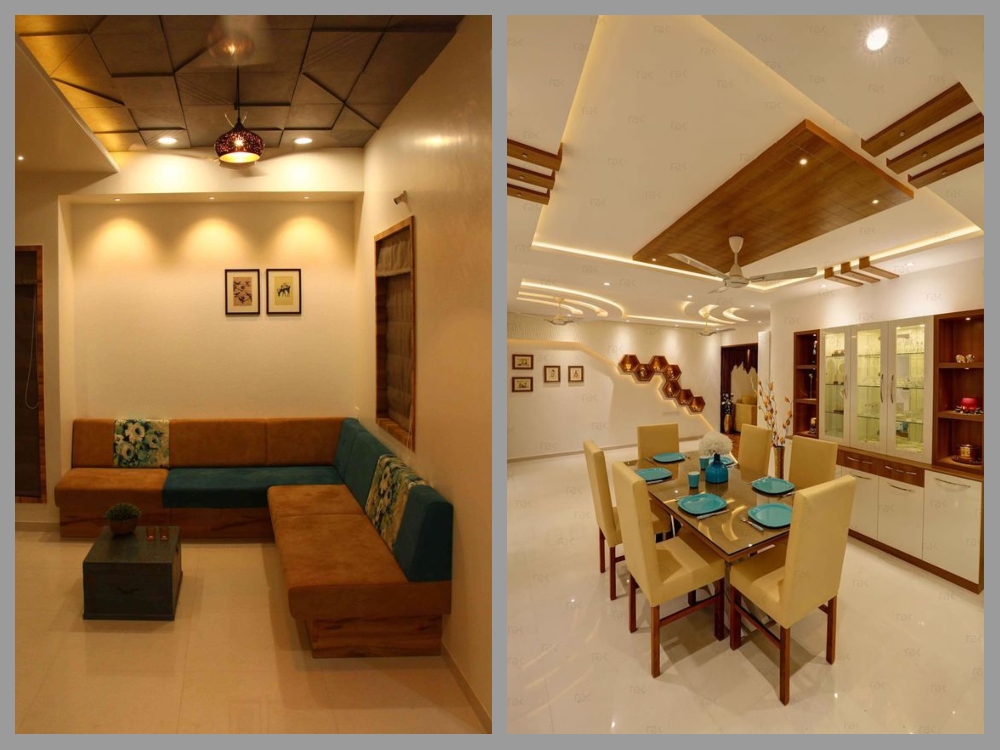 12. POP design with Luxurious Lighting
Yes, the combination of pop design along with stunning and luxurious lighting is what you need to add innovation and beauty to your hall room. With metallic colour-pop design and luxurious lighting, you can definitely make your hall room look outstanding.
To conclude, choose the right pop design for your hall room from the above-mentioned designs and amaze your guests with your beautiful hall room!