Whether you are attending an Indian wedding, a festivity, or any special event, a perfect blouse design can really make a statement and leave a lasting impression. Our comprehensive catalogue of 25 latest pattu saree design ideas showcases the most stylish and glamorous blouse designs that are presently in vogue. From elaborate embroideries to trendy cuts, we have handpicked an eclectic range of alternatives to cater to every ethnic fashion lover.
So, get ready to discover these intriguing blouse designs and discover the best Pattu Saree blouse design that will effortlessly enrich your attire.
Fabulous Pattu Saree Blouse Designs For You
1. Maggam Work Saree Blouse Design
This intricately designed Maggam work blouse design is one of the best pattu saree blouse designs. For anyone wearing this, it is certainly the best combination to look royal and stunning. It is a favourite choice for Indian brides and other guests for major celebrations.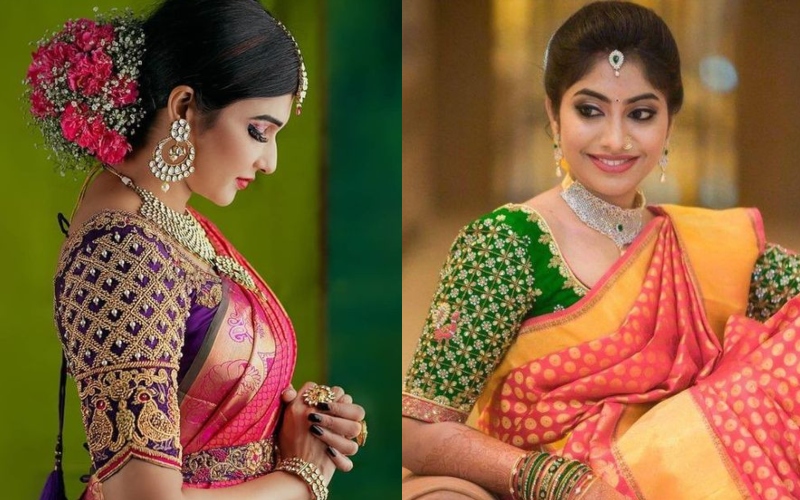 2. Dark Green Blouse
With pattu sarees, the dark green colour pattu saree blouse designs with some little zest of colour contrasts is simple adorable. Team it up with your designer pattu saree to look pretty and beautiful at special occasion.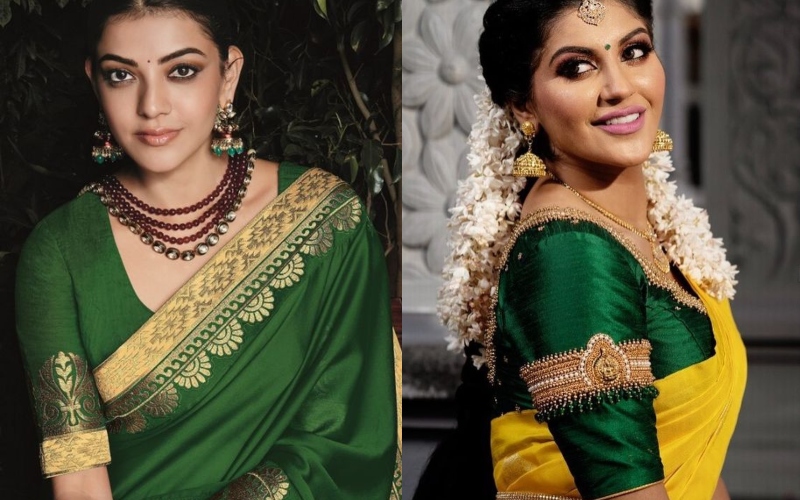 3. Kundan Work Saree Blouse Design
To flaunt your traditional Indian pattu saree, kundan work pattu saree blouse design is the best pick to make it an unforgettable outfit for weddings and occasions. With a gorgeous neckline and kundan work, it certainly looks amazing. Such blouse designs are often worn by Celebrities and Actresses.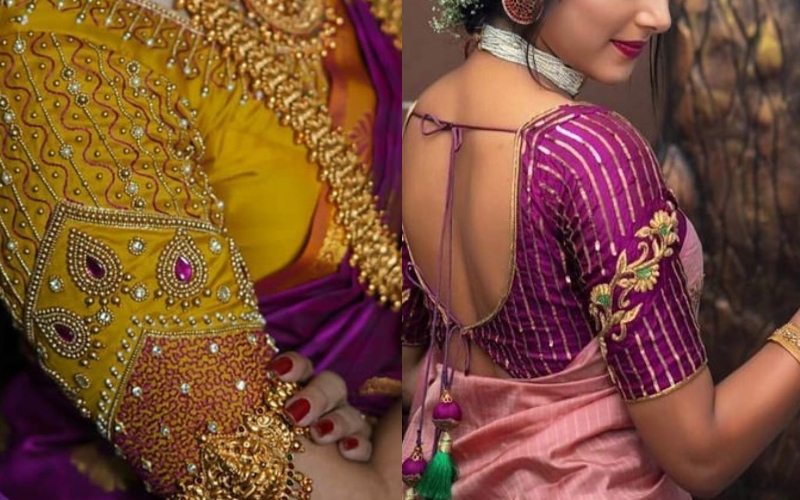 4. Pearl Design Blouse
To experiment with your blouse along with the pattu sarees, you can choose to go with this sterling pearl pattu saree blouse designs to look like a beautiful diva.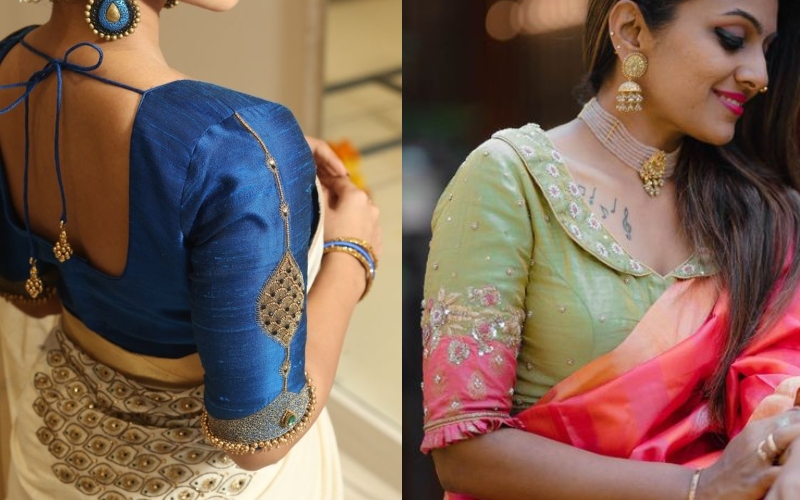 5. Boat Neck Pattu Saree Blouse with Embellishments
The boat neck blouse design is always the best choice to pair with your saree. The neckline is comfortable and also looks amazing. With some embellishments, it will surely enhance your saree look and bring you a lot of compliments.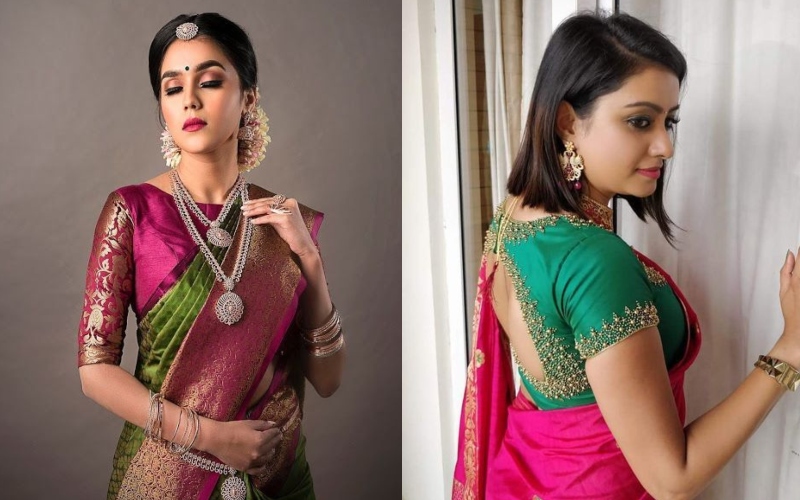 6. Cold Shoulder Dark Green Blouse
The blend of modern and traditional in this cold shoulder pattu saree blouse designs can perfectly match with the pattu saree. Moreover, the dark green colour is cherry on the cake to glorify the beauty of this entire outfit.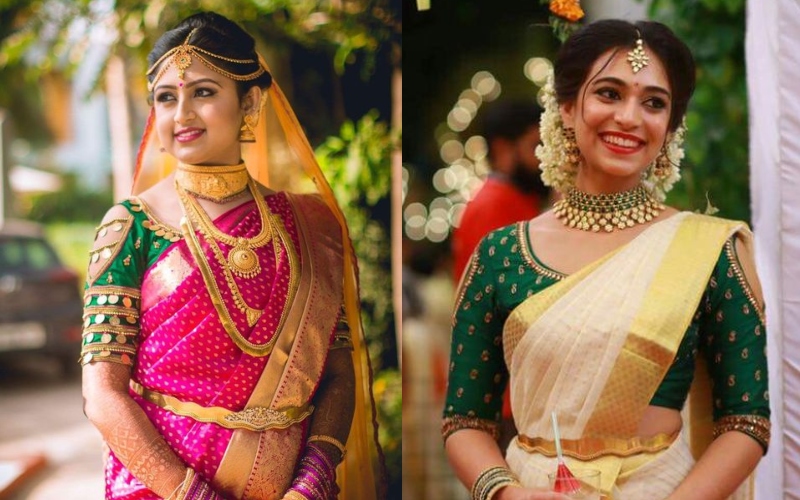 7. Designer Blouse
Nowadays, the different styles of designer blouse available in detailed embroidered and adornments to team it up with the pattu saree. Just make sure that you pick the right colour in a pattu saree blouse designs.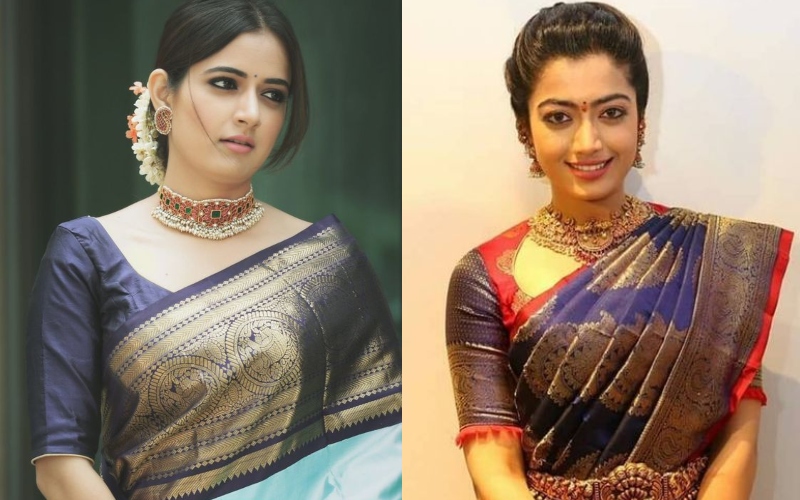 8. Bright Shade Blouse
Yes, you can even opt for the bright shade pattu saree blouse designs like white, pink, orange, light green and some others to pair with your pattu saree.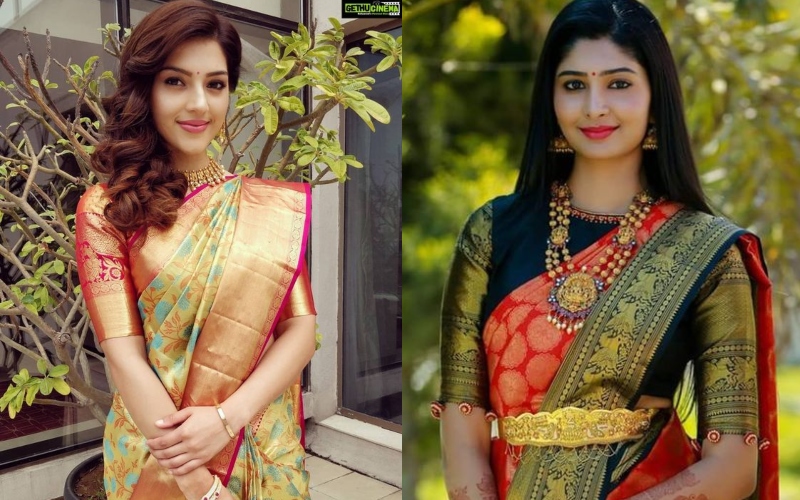 9. Back String Pattu Saree Blouse design
If you want to pair a fashionable element with your traditional pattu saree, you should pick the gorgeous and super stylish back string saree blouse design in amazing colour contrasting options for a more put-together look.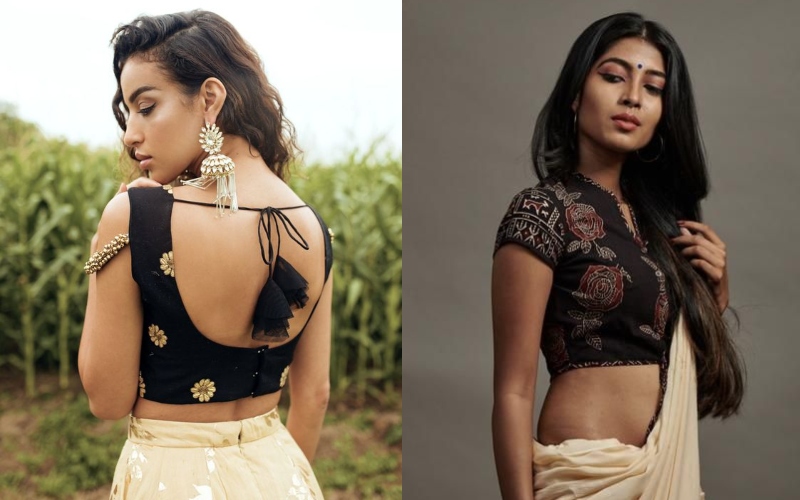 10. Dark Maroon Blouse
The dark maroon blouse along with the combination of pattu saree in semi-sleeves is simply the appropriate pick for special occasions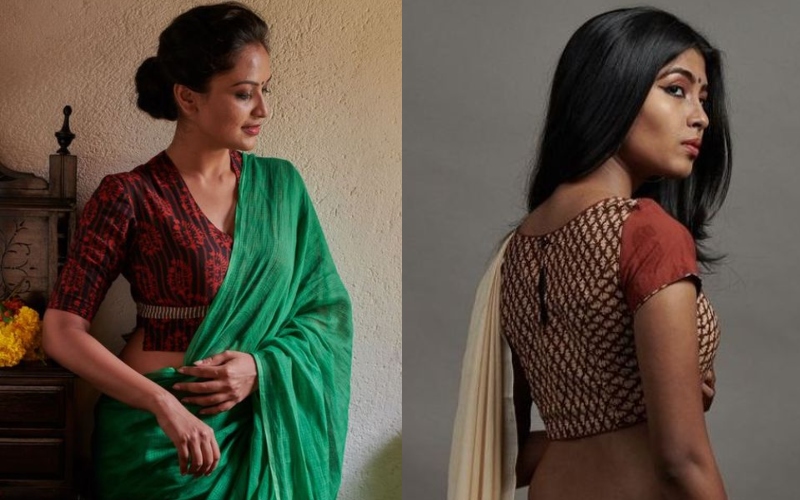 11. Violet hue Blouse
The violet hue blouse in pairing with the sky blue or pink shade pattu saree is absolutely mesmerizing.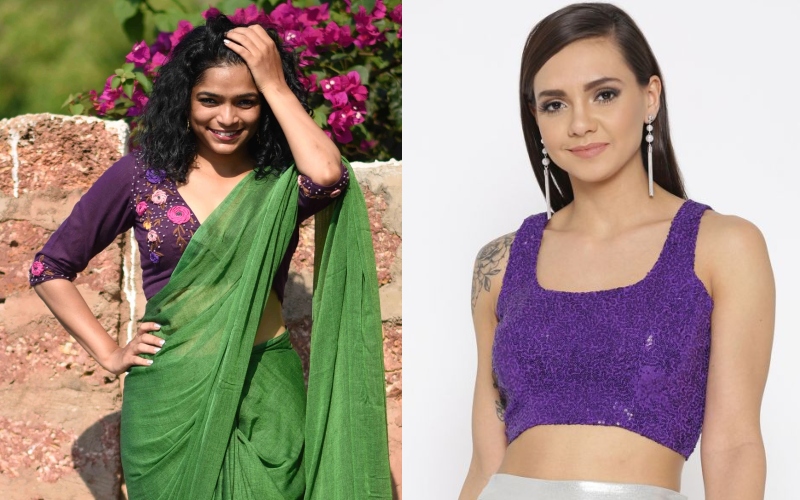 12. Puff Sleeves Saree Blouse Design
Here is a magical combination of puff sleeves blouses and pattu sarees. The puff sleeves blouse in pairing with a silk pattu saree is simply outstanding to wear. This blouse design is positively refreshing, and unique yet has an authentic traditional vibe. You can choose to pick this amazing puff sleeves blouse for special occasions.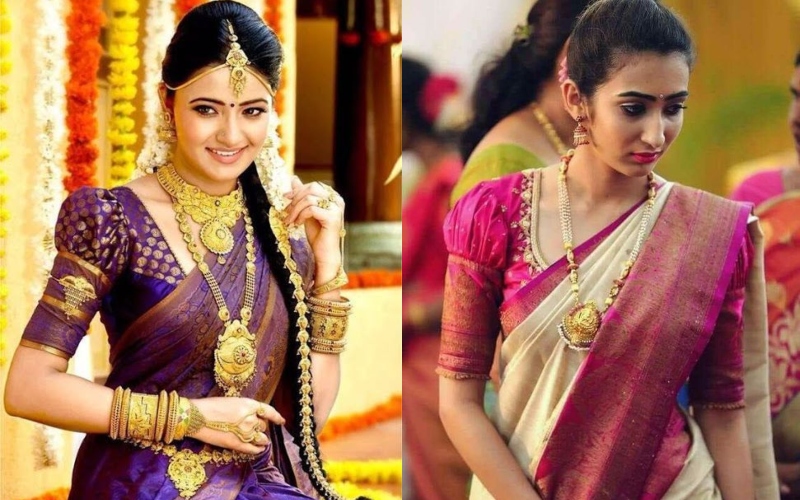 13. Half Sleeves Pearly Design Blouse
The half sleeves blouse in pearly design and embroidery work is the best match with the pattu sarees to look stunning and gorgeous.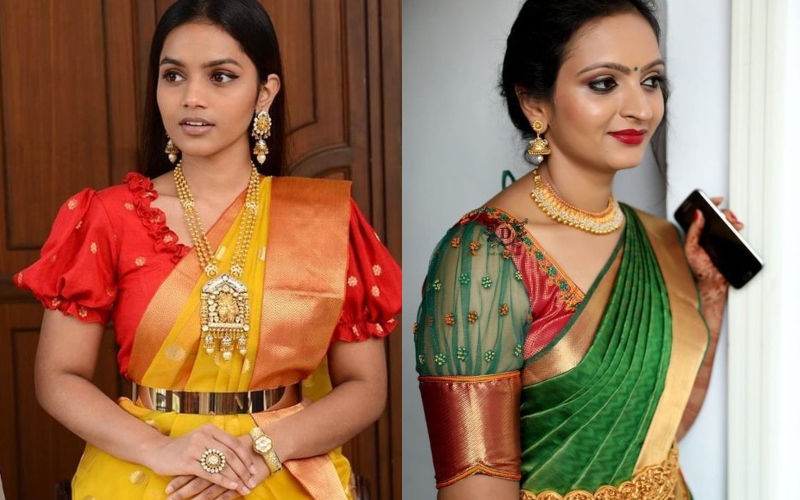 14. Neckline Embroidered Blouse
If you are planning to wear the traditional pattu saree, then teaming it up with a beautiful neckline embroidered pattu saree blouse designs will surely make you look extraordinary.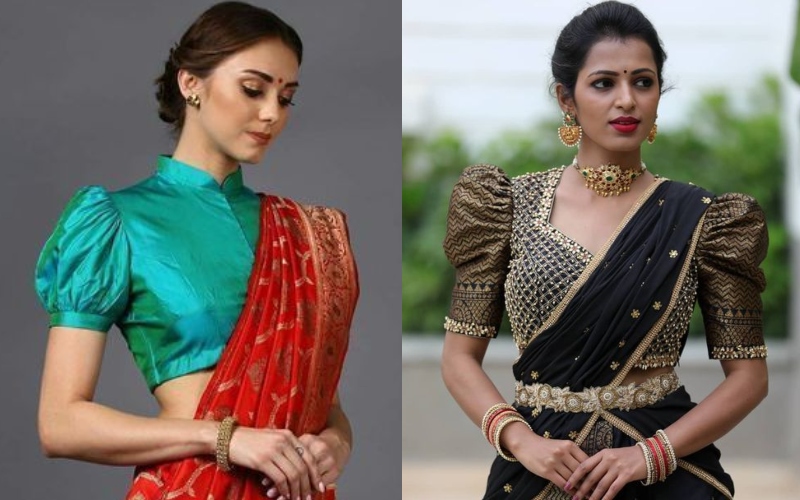 15. Yellow Shade Blouse
The yellow shade blouse in heavy Maggam work is absolutely irresistible in design and style. And, if you pair it with an amazing pattu saree, then surely you will look beautiful and hot.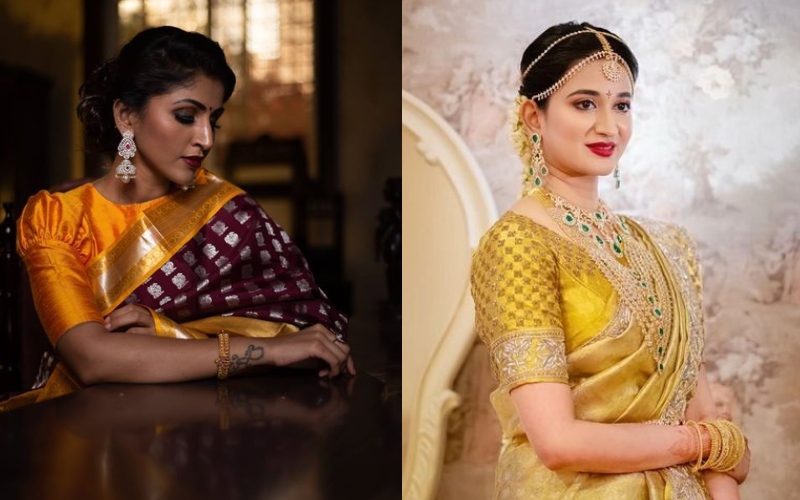 16. Stylish Saree Blouse Design
To upgrade your style quotient to another level, you should opt to pair your designer pattu saree with a wonderful and modern pattu saree blouse in sterling embroidery work. This option exudes the simplicity and richness of the silk saree and blouse.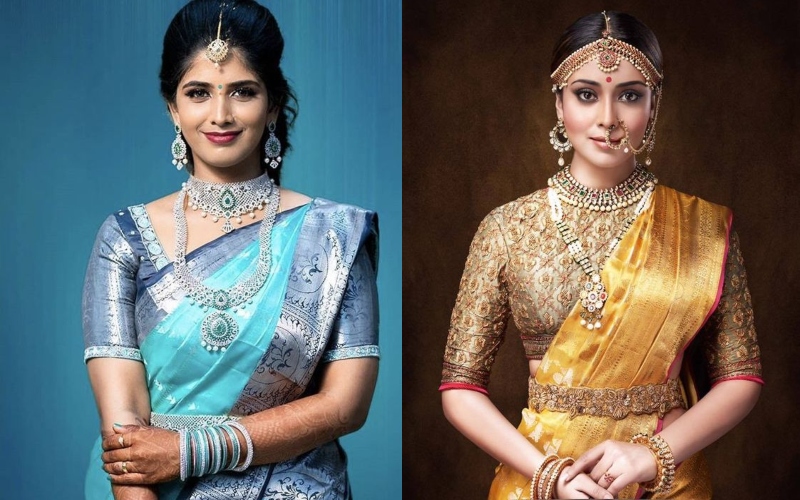 17. Net Blouse
To keep pace with the trending styles in ethnic wear, you can wear the super stylish and voguish net pattu saree blouse designs with a pattu saree. This combination of net blouse and pattu saree is definitely the one you are looking for special occasions and parties.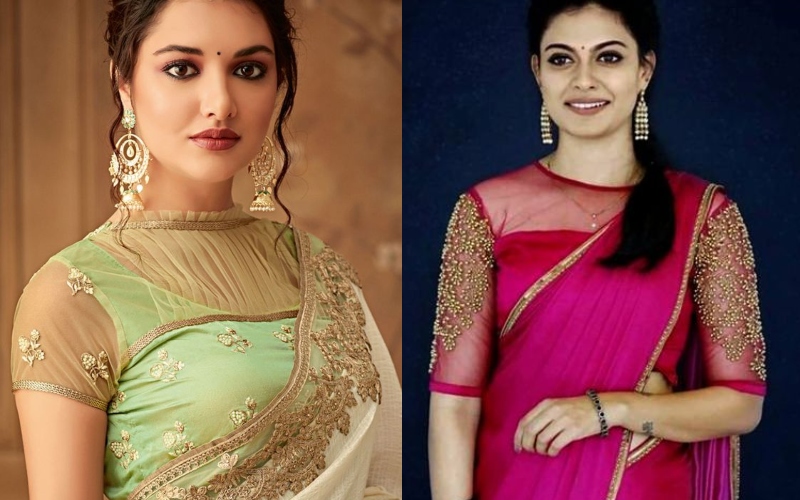 18. Floral Design Blouse
The floral pattern blouse with some ornamentation is all you need to team it up with your pattu saree. Simply accessorize your outfit with an elegant jewellery to enhance the beauty of your attire and personality.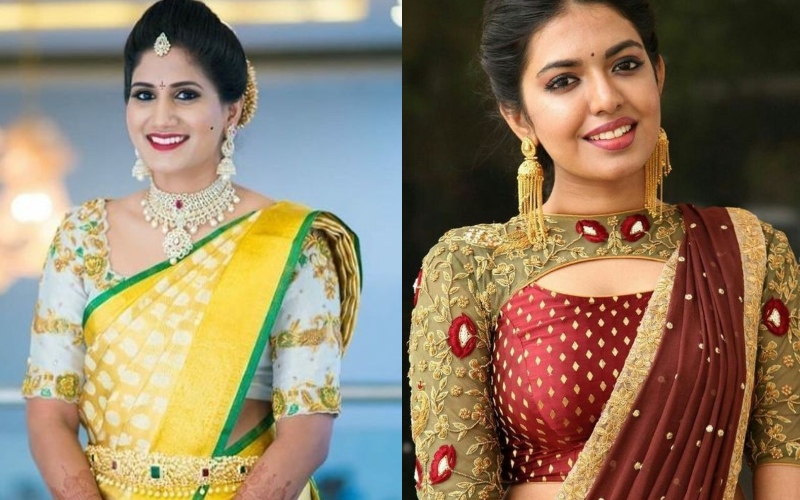 19. Jacket Style Blouse
The jacket style blouse is one of the most preferable modish designs that you can wear along with your pattu saree. The glamorous and stunning jacket style blouse with the combination of designer pattu saree is absolutely a perfect pairing.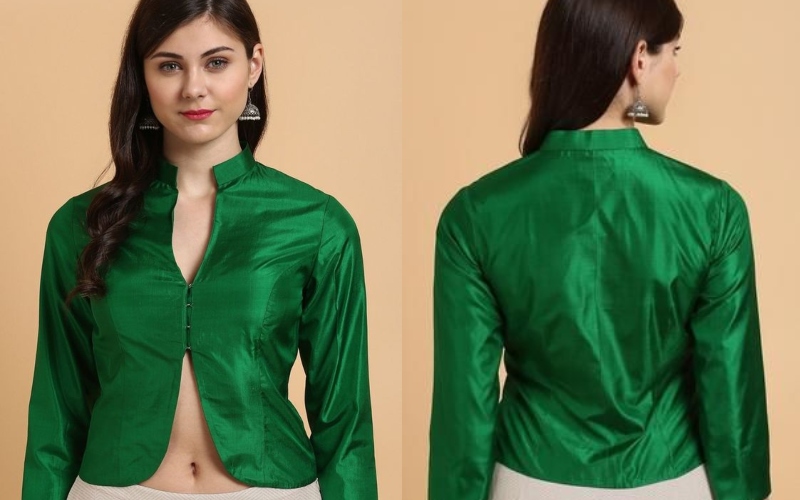 20. Simple Blouse Design
For a classy and sleek look, this simple saree blouse design with a matching pattu saree is surely a match made in heaven. Other than the pattu sarees, you can also pair them amazingly well with your chiffon and georgette sarees.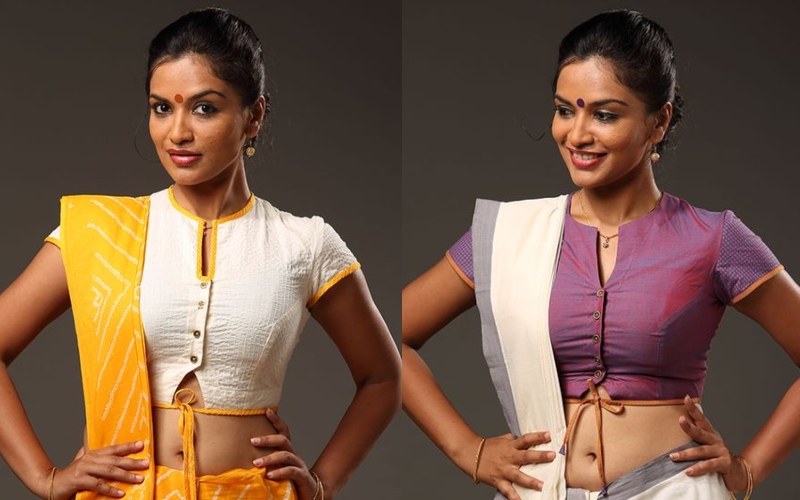 21. Pink Brocade Blouse
If you are searching for something royal and sophisticated in your blouse design, then you should choose and pick this stunning beauty – Pink Brocade blouse. For an ultimate gorgeous party look, you should wear the amazing pink brocade pattu saree blouse designs with elegant pattu saree.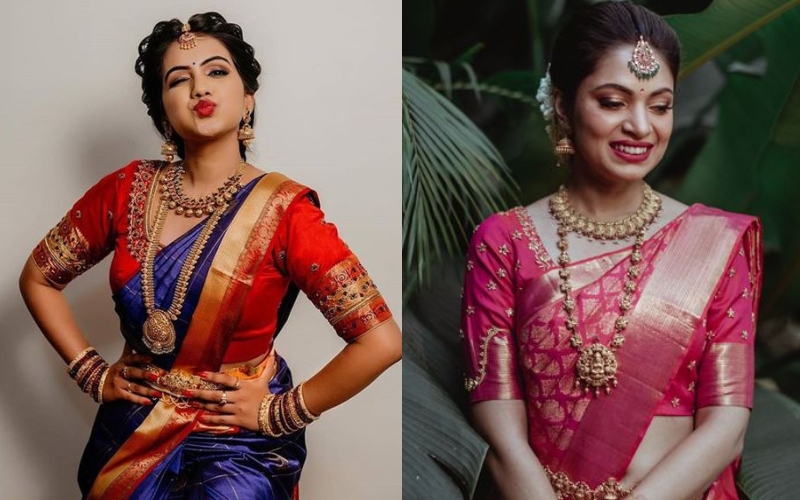 22. Traditional Blouse
The traditional blouse in sheer brocade style is what you need to add into your ethnic wear collection. For an ultra-glam look, it is advised that pair your pattu saree with a traditional blouse in brocade pattern to stun everyone with your looks.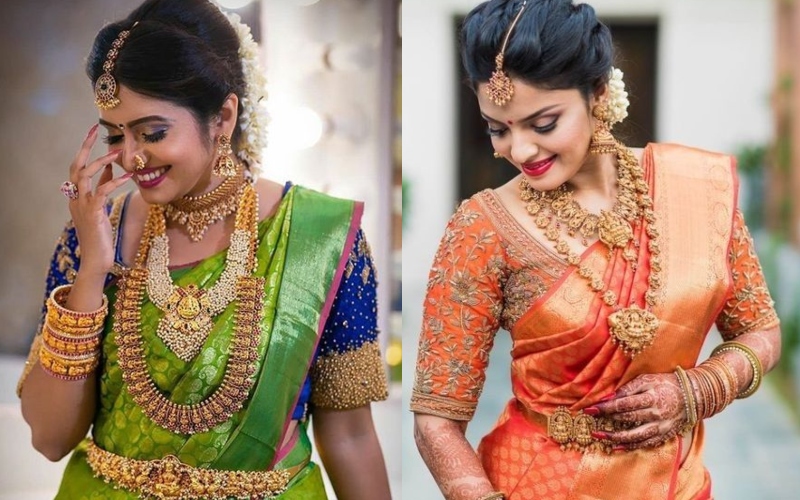 23. Fuchsia Pink Embroidered Blouse
The fuchsia pink embroidered blouse personifies beauty, simplicity and grace. This exquisite blouse can easily be paired with any style of pattu saree. To flaunt your ethnic attire in special occasions and parties, you can wear this stunning fuchsia pink embroidered blouse with an exquisitely designed pattu saree.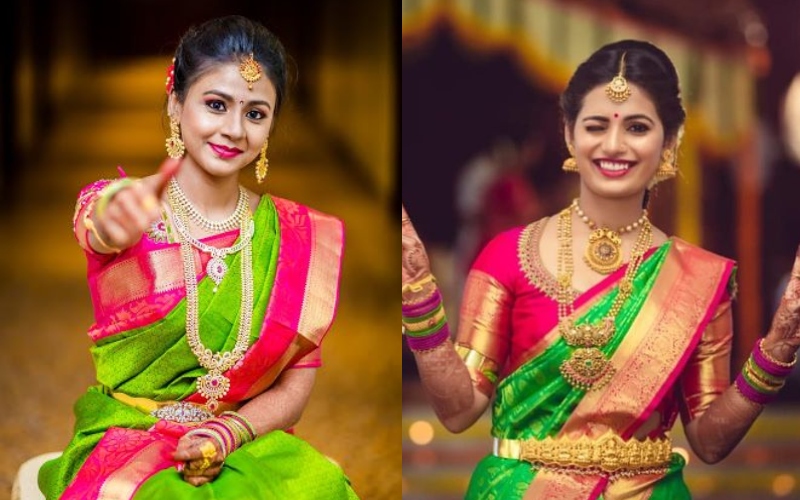 24. Jade Green Embroidered Blouse
The jade green embroidered blouse is absolutely ethereal in design and style. The trendy and stylish jade green embroidered blouse with the pairing of pattu saree can be worn to pull off the look in style.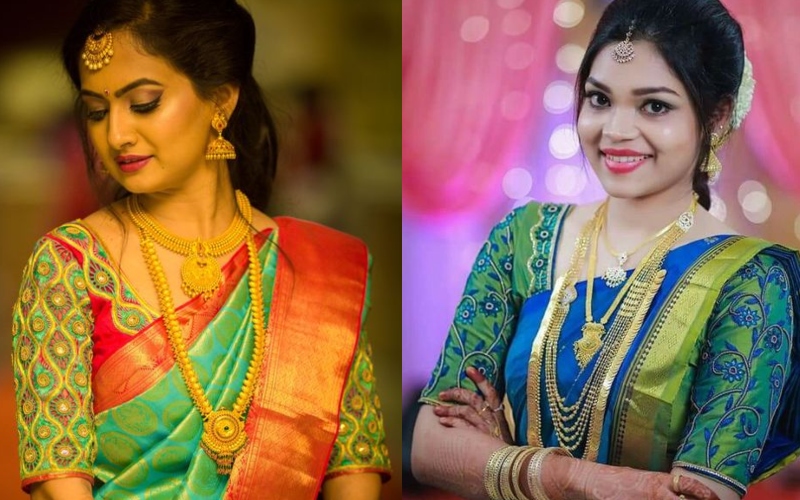 25. Olive Embroidered Blouse
The rich green olive shade in embroidered pattu saree blouse designs is perfect for an exotic and appealing look. You can even to choose to flaunt your blouse in sheer and intricate design for an ultimate classy look.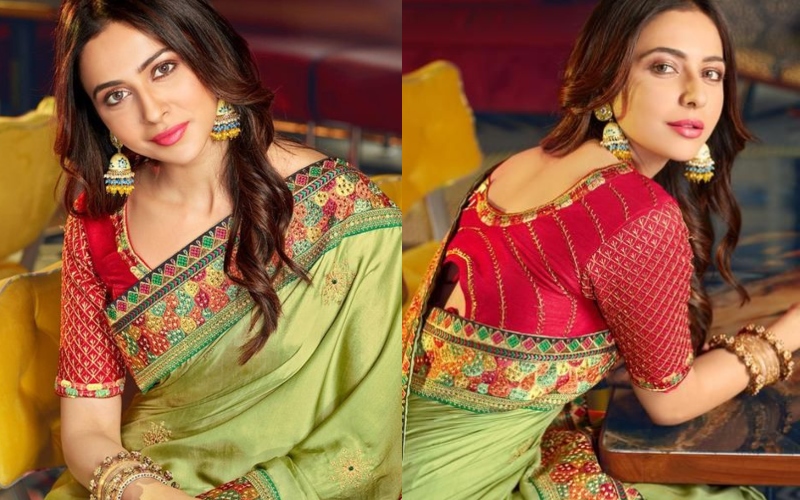 Now that you have got enough inspiration for the best pattu saree designer blouses, we're sure you would choose the best blouse designs for yourself. Pattu sarees are usually costly while some of its kinds are quite simple. So it doesn't really matter whether your rock these blouse designs with a silk saree or any other, it's the gorgeous blouse that can upgrade your overall look to another level.