The festival of Ganeshotsav is approaching soon. The aura and vibes of during the Ganeshotsav is unmatched with any other feeling, isn't it? Welcoming the Ganpati Bapa Murti into our home with love, happiness and bang makes the entire mohatsav full of joy and happiness around.
This Ganeshotsav, you can also plan to your own aesthetic and simple Ganpati decoration ideas in an easy manner.
Some of the stunning decoration theme ideas to make your Ganeshotsav a bit more memorable one this year are mentioned below. Let's take a look!
1. Creative Ganpati Decoration at home
Choose to go with the creativity this time on Ganesh Chaturthi. You can plan for different creative themes like Eiffel tower or London bridge or something on a mountain-based theme to make the decoration look fascinating this year.
Creative Ideas for Ganpati Decoration at Home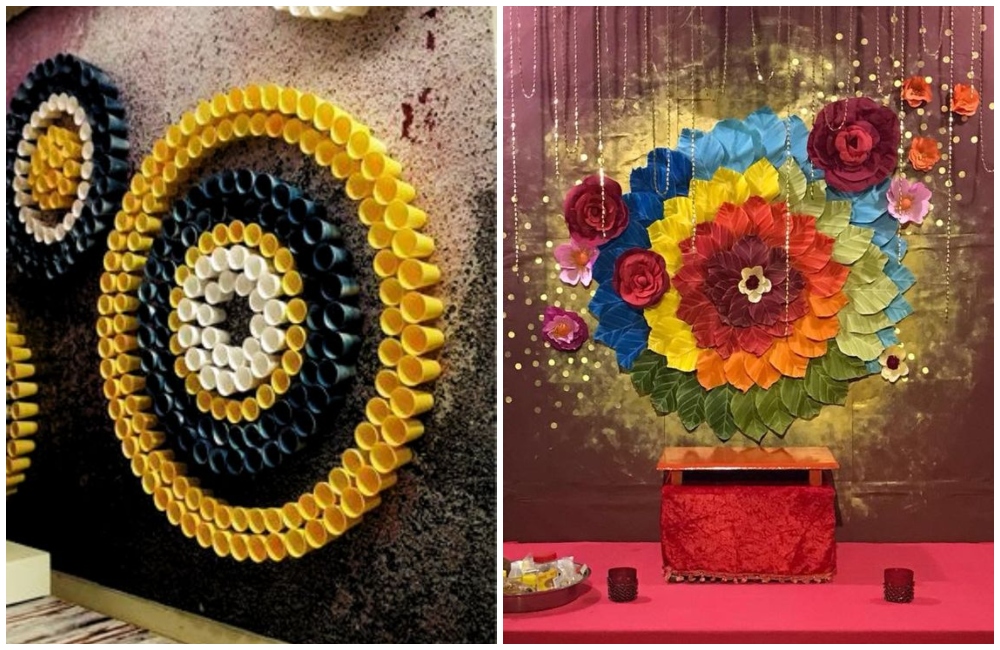 2. Ganpati Decoration at home with Threads
Now, you can décor your Ganpati with the threads and reels. For Ganpati , this is one of the best, simple yet creative idea as you will get an opportunity to se different colours of threads and reels to make it look happening and eye-catching.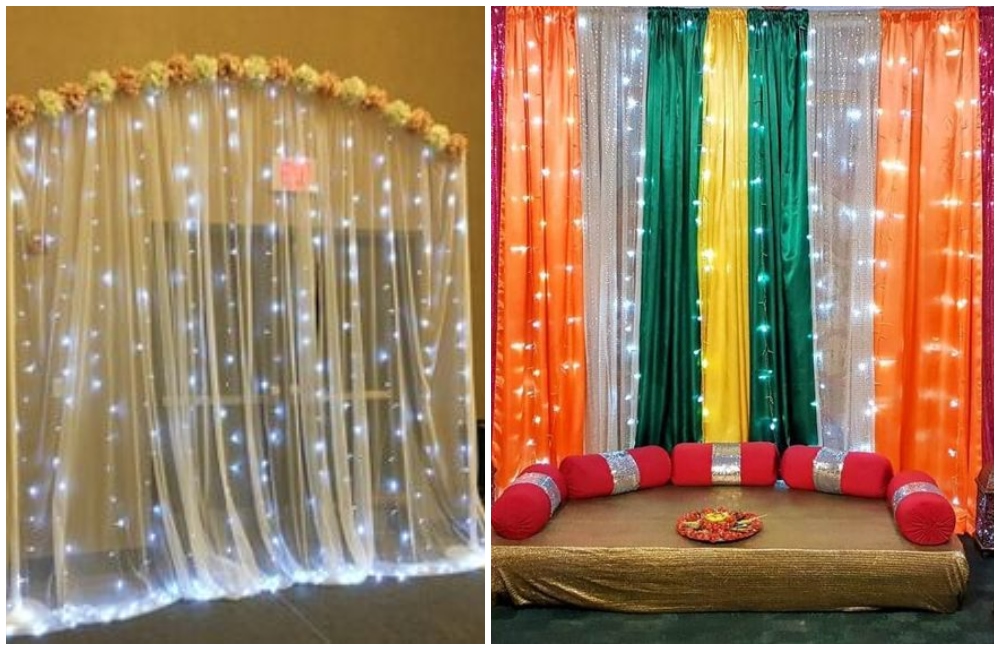 3. Ganpati Decoration with Papers and Mirrors
Another theme for Ganpati decoration is you can plan out extraordinary with colourful papers and mirror work. Undeniably, creativity comes out best on paper! So, take out those colourful chart papers from t=your locked bookshelves and create some sterling flower patterns and shapes and then embellish it with the mirrors to add beauty to your creativity this Ganesh Chaturthi.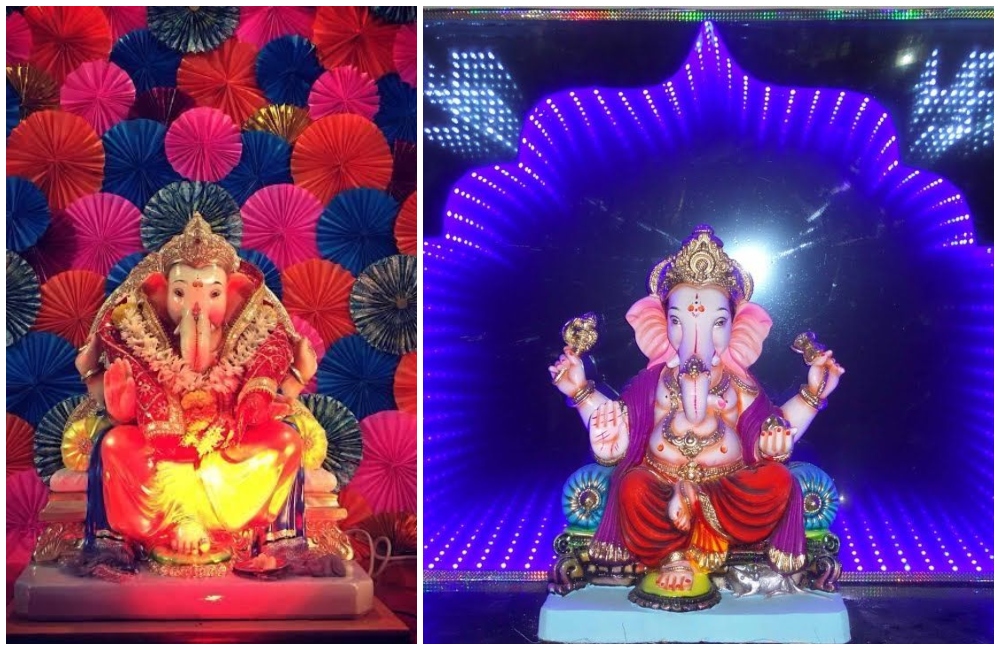 4. Ganpati Decoration with Peacock Feathers
To make your Ganpati decoration look fascinating, you can plan out its theme with peacock feathers. This is surely an impressive decoration theme for Ganesh Chaturthi in which you can use thermocol cut out of peacocks along with the real peacock feathers. You can even decorate the borders and necks of the peacocks with the pearls and beads to make it look eye-catching.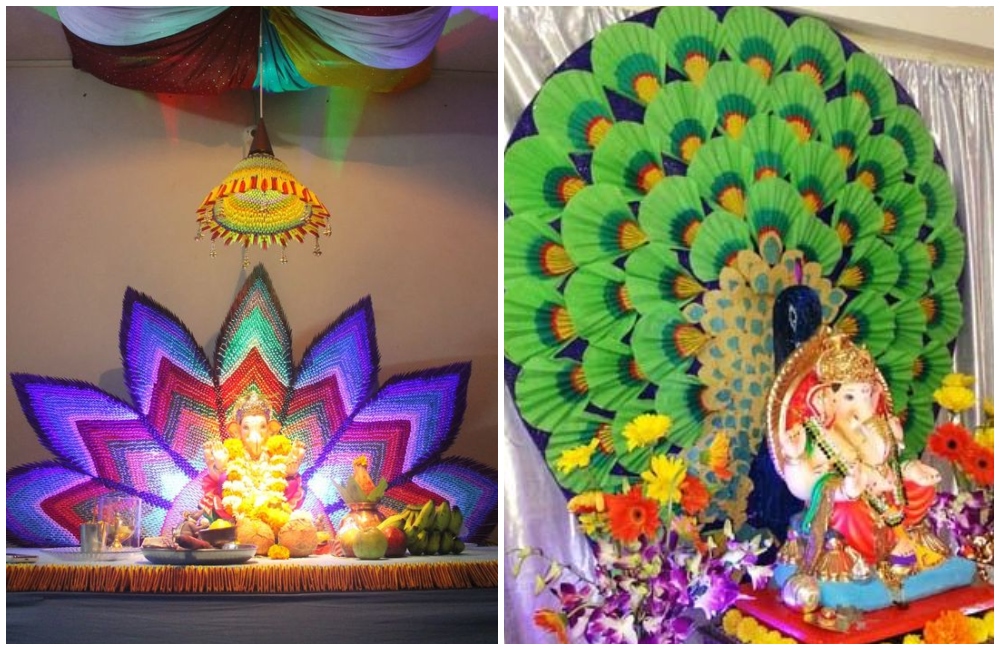 Innovative Ganpati Decoration Ideas for Home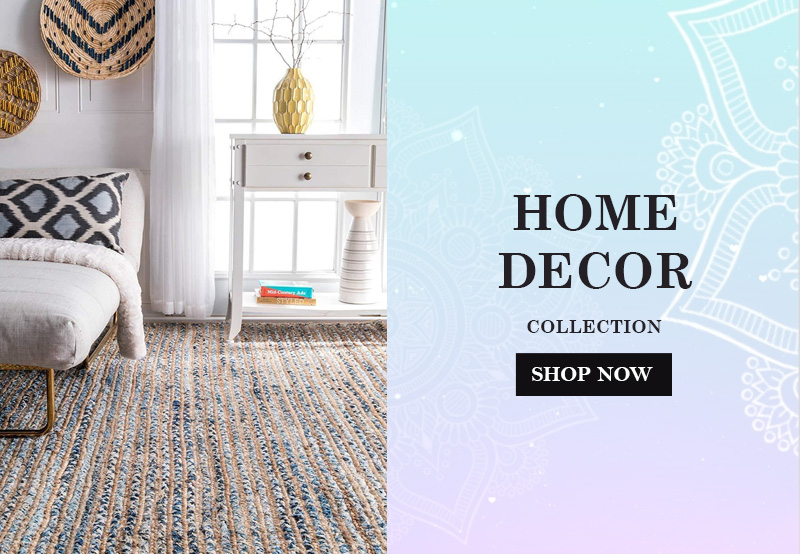 5. Ganpati Decoration at home in Lotus theme
What about the impressive lotus theme in Ganpati decoration at home? The lotus theme for Ganpati is absolutely amazing and elegant on the Ganesh Chaturthi festival. You can create different designs in lotus flowers with the coloured papers to decorate the wall and Ganesh murti.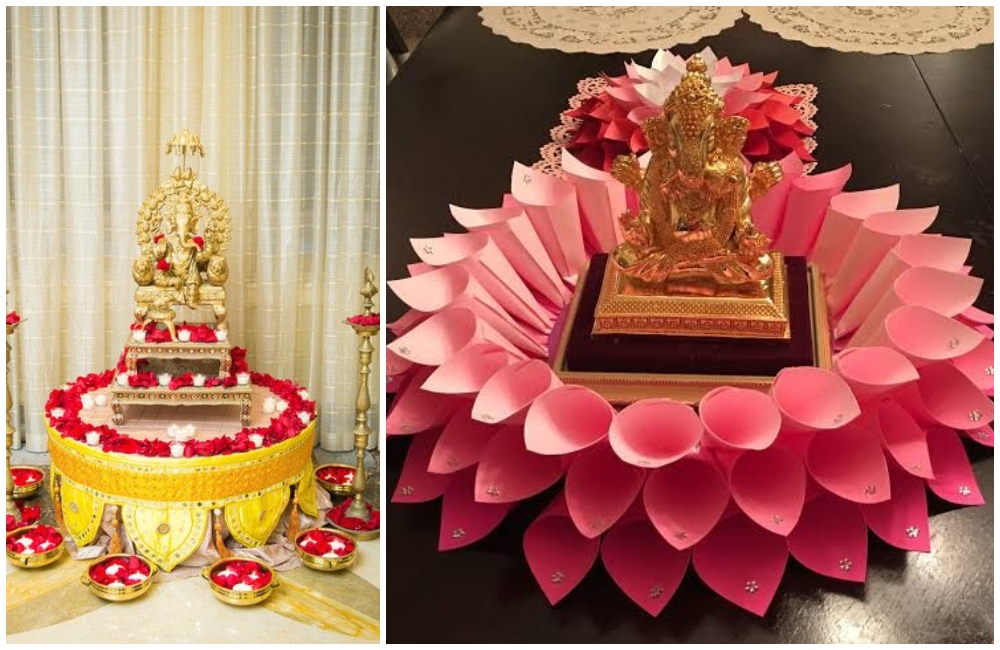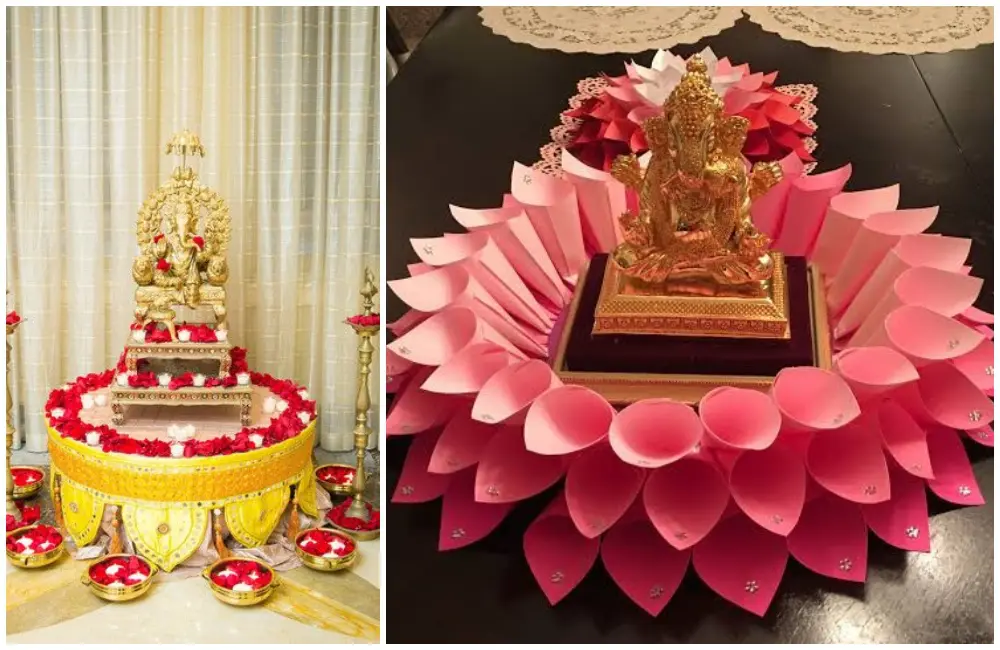 6. Ganpati Decoration Ideas Thermocol and Makhar
Another idea for Ganpati decor is with the thermocol. You can design some of the beautiful flowers on the thermocol along with using the fluorescent sheet colour to make it look attractive. To grab the attention of the visitors on this Ganpati festival, you can go with the eye-catching and creative flowers made with thermocol and coloured sheets.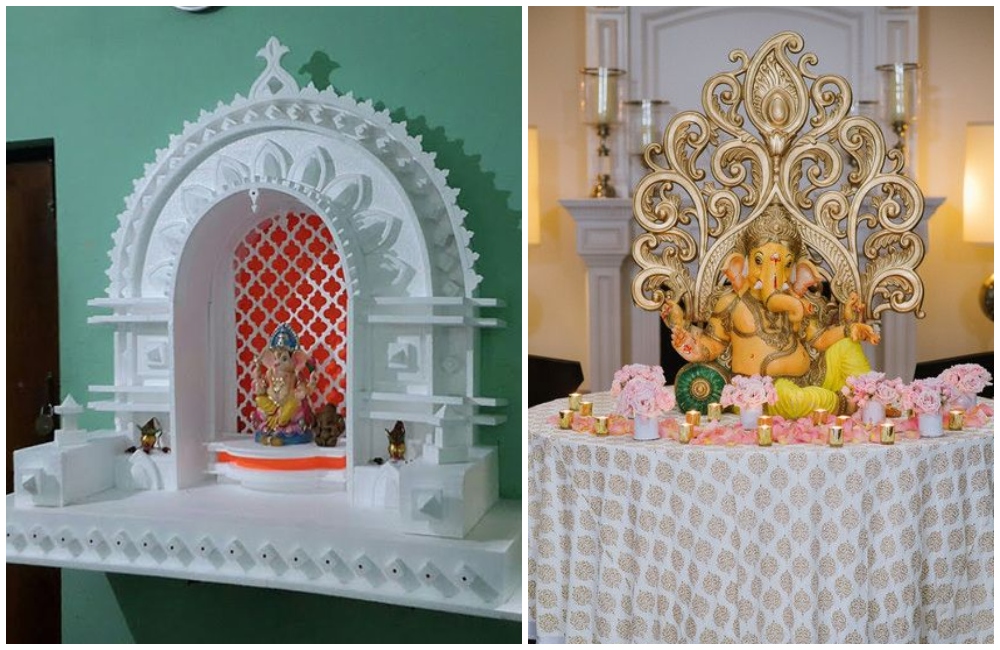 7. Ganpati Decoration with Beads Sticks
Well, the all-time favourite and easy to go decoration theme for Ganpati designing ideas with beads sticks. The decoration with the beads sticks on the sides of the murti along with the fall is surely a perfect decoration idea.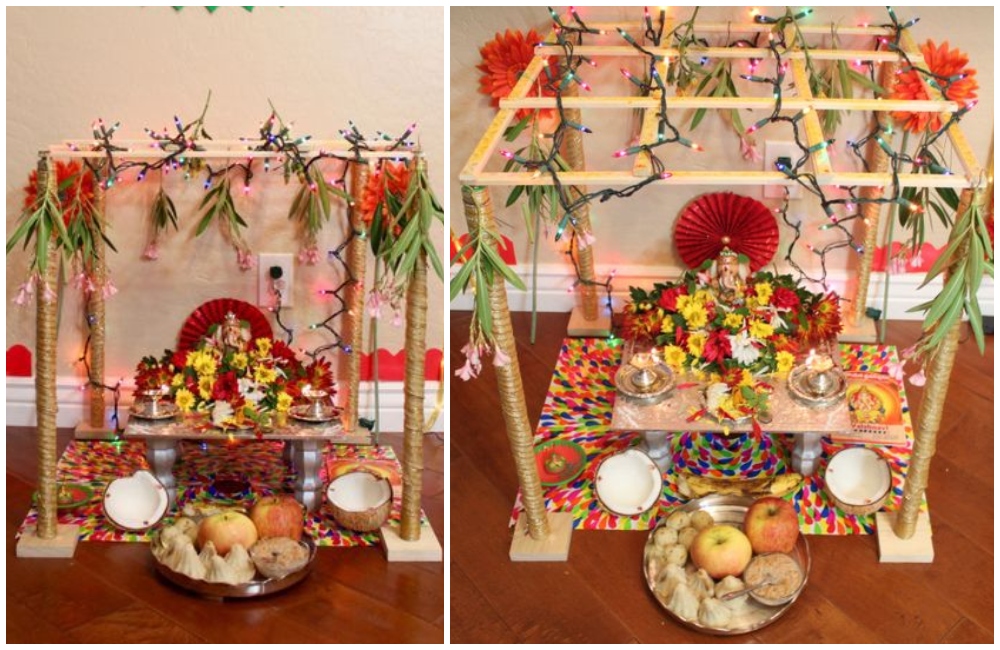 8. Ganpati Decoration at home with Cardboards
For Ganpati decoration, you can choose to go with the cardboards or mount boards. Create some aesthetic and innovative designs like 'Ganpati Darbar' with the cardboards. Using the mount boards, you can design beautiful and attention-grabbing 'darbar' to place the Ganpati murti. Make sure that you go with the light shades while colouring or decorating the darbar of the Ganpati to make it look attractive. Alternatively, you can choose to decorate the darbar with the dupatta. Hang the dupatta behind the Ganesh Murti to create the illusion of curtains. This is definitely an easy and innovative decoration theme for Ganesh Chaturthi.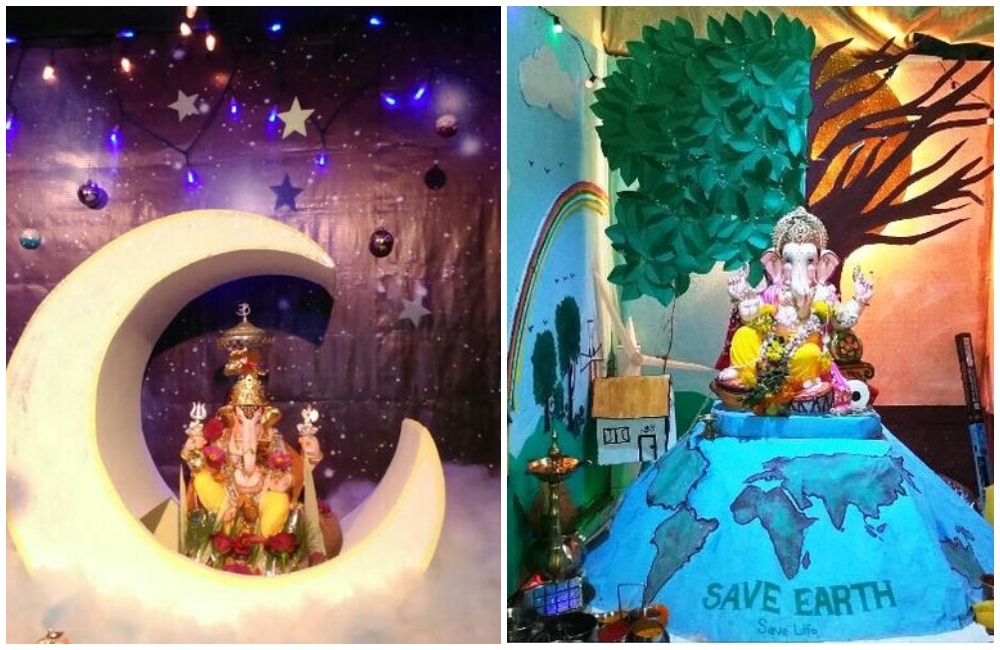 Simple Decoration for Ganpati at Home
9. Ganpati Decoration at home with Lilies
Yes, the beautiful and elegant white lilies created from papers look stunning in decoration theme, don't you think so? Embellish the Ganpati on the backdrop with the white paper lilies. This entire setup of Ganpati Darbar with white lilies in decoration will definitely look wonderful. Even this setup will grab the attention of the visitors!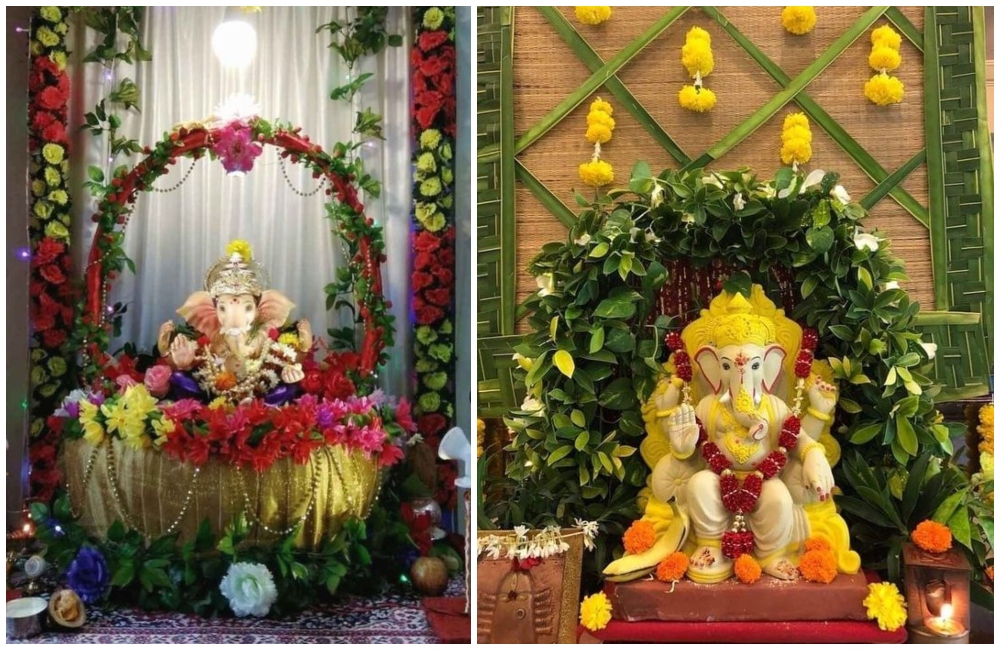 10. Ganpati Decoration with Paper Pinwheels and Lights
The colourful and attractive pinwheels made from papers is surely a super great idea on Ganpati décor ideas. To make people startle over the pinwheels decorative idea, play with the colourful and fluorescent papers and sheets. Adding on to this beauty, you can also decorate it with the beautiful lights. The mixed combination of pinwheels and lights on Ganpati decoration makes the best pair, what do you think about it?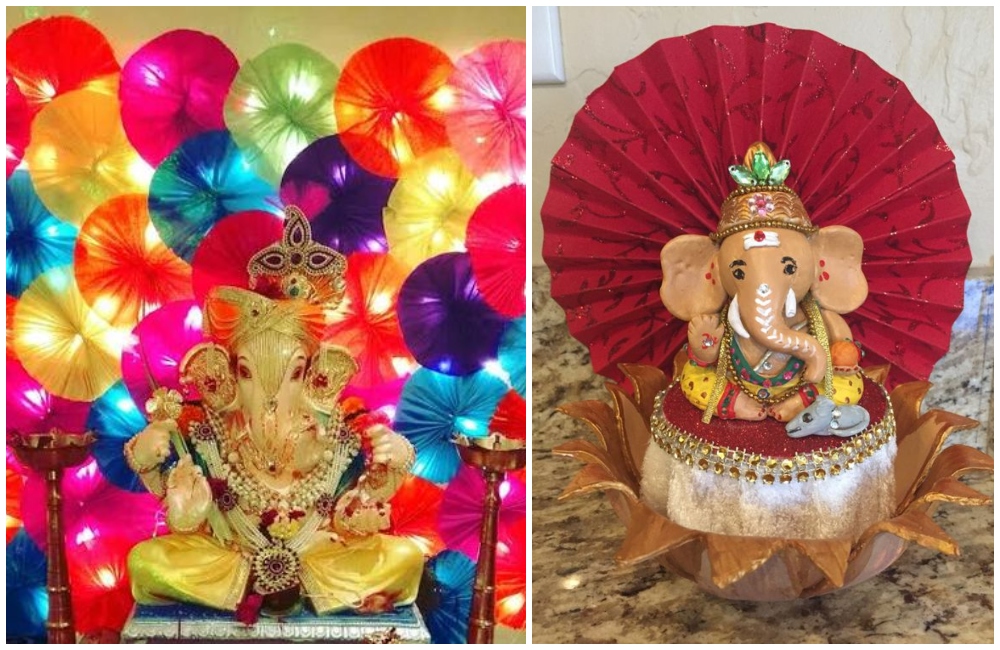 11. Ganapati Decoration at home only with the Lights
Well, those people who don't have enough time to decorate their home for Ganesh Chaturthi, then decoration with the lights on the backdrop wall is surely an excellent idea. Lightning on Ganesh Chaturthi already plays a vital role and if you decorate you home and Ganpati Darbar with the lights, then it's cherry on the cake. Nowadays, there is a wide variety of lighting option available in the market to opt from. Either you can go with the LED lights or all-time favourite and beautiful fairy lights, the choice is yours! With lightning decoration theme on Ganesh Chaturthi, there will complete festive and positive feeling and vibes. So, what are your plans now?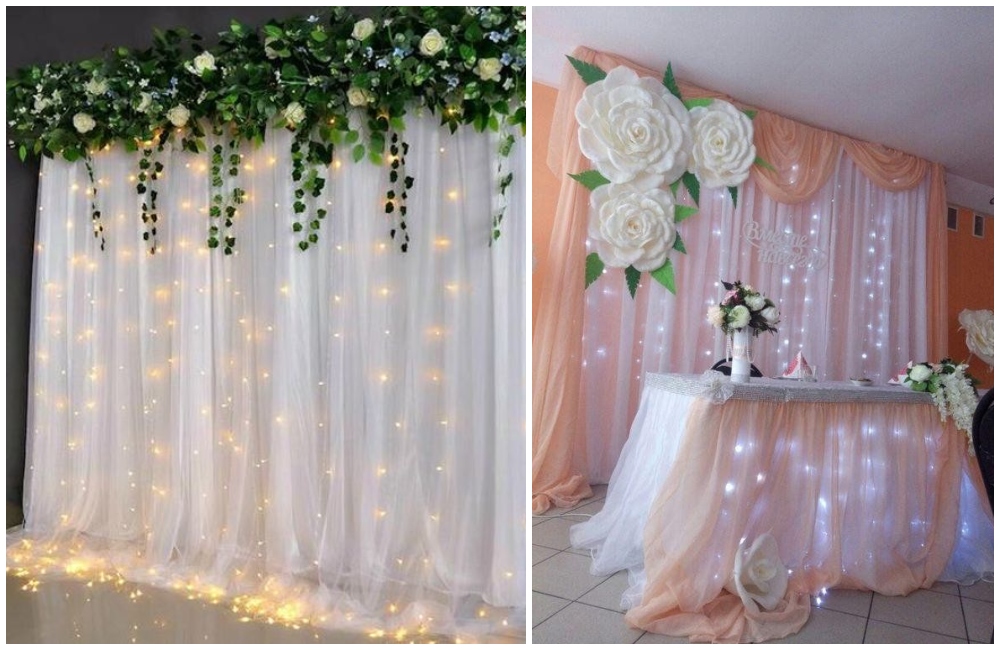 12. Eco-friendly Ganpati Decoration
Go green! This is the tagline we hear these days usually, right? So, why not to opt for this theme on Ganesh utsav? Of course, you can plan the decoration theme which is 100% eco-friendly with the help of plants, stems, grass, bamboo sticks and green leaves. This theme is truly a perfect idea to support the tagline 'Go Green.' Furthermore, the best part about this greenery theme is that it will add freshness to the entire decoration.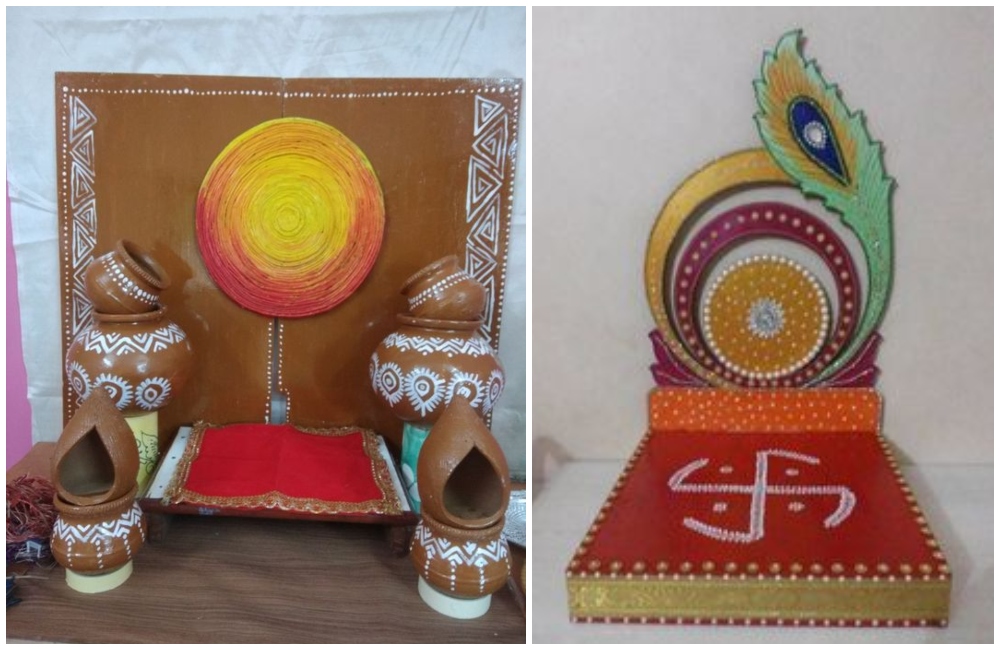 Homemade Ganpati Decoration Ideas
13. Flower Decoration for Ganpati with Garland Strands
Another impressive and attention-grabbing Ganpati decoration at home idea is with Garland strands. This is undoubtedly a simple but beautiful decoration idea to welcome the Ganpati this year at your place. Simply bring the marigold flowers strands from the market and hang them on the walls at the backdrop f the Ganesh Ji murti. Moreover, it's a time-saving and creative idea to décor your home for the Ganesh Utsav.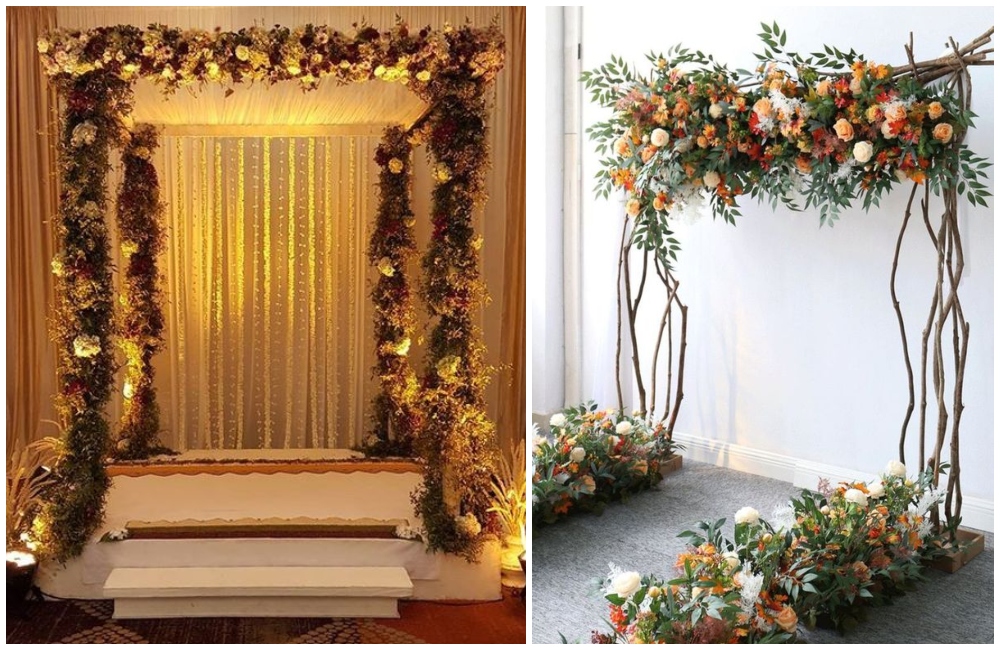 14. Ganpati Decoration with Banana Leaves and Flowers
It's time to decorate and embellish your home with different kinds of flowers along with the banana leaves. This innovative pairing of flowers and banana leaves is absolutely a perfect one to welcome the Lord Ganesha at your home. If you havent' tried this combination yet, then this time experiment with the banana leaves and flowers to décor your home and Ganpati Darbar.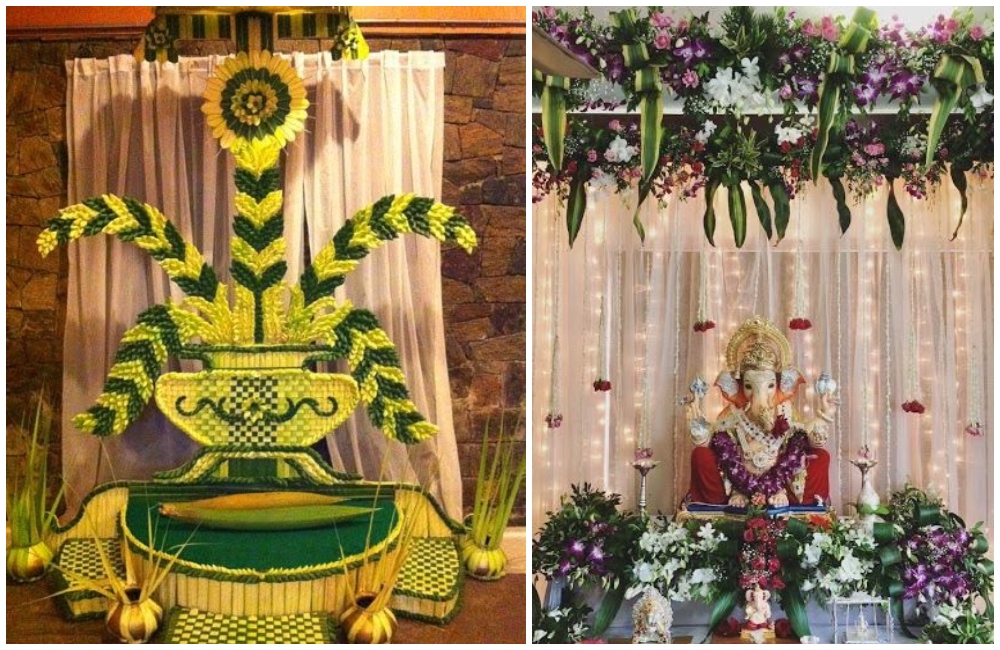 15. Ganpati Decoration with Pom Poms and Beads
To brighten up your entire Ganpati decoration this year, you can experiment with the pomp poms and multi-coloured beads. Just décor the backdrop wall of the Ganpati Darbar with the pom poms and some sterling beads in different colours. This entire decoration will definitely evoke the emotions of happiness and positivity all-around at the time Ganesh Chaturthi.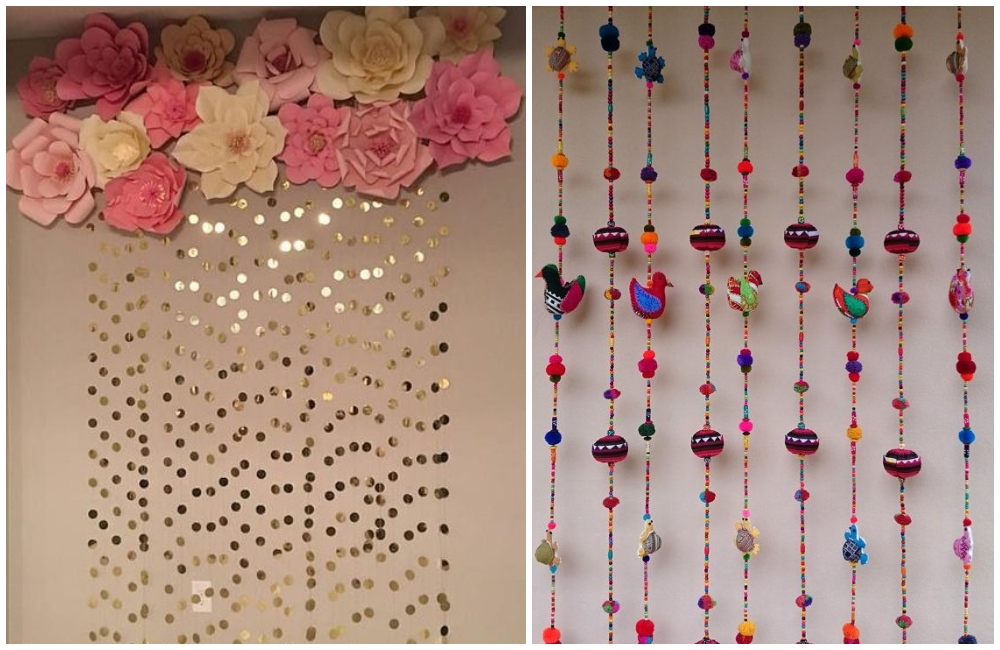 To sum it all up, hopefully, the aforementioned 15 simple yet creative Ganpati decoration ideas will help you to decorate your home with some experiments and innovations this year. So, are you ready to welcome the LORD GANESHA at your home with full bang this year?