We live in a time where everyone is attracting towards modernity. Even the Ethnic wear is changing its appearance to at a rapid rate. And it's quite important so as to survive in this stylish world. When we talk about Saree, it is more on the Ethnic side.
But do you know what makes it stylish, hot and attractive? The Blouse. Saree comes with a lot of different styles of blouses, where some are simple and some are stylish. In today's time, everyone is more focused on stylish deigns like backless blouses design. These are hot and helps to show your beautiful figure. Also, these are found in so many different patterns that you can never resist it. So here are 10 such Backless Blouse Designs that will help you to shine at any party. Slide down and have a look.
1.Unique White Backless Blouse:
White backless blouse design with a unique pattern will help you to look fairly look. It comes with the full sleeve pattern and knot at the back. It has a shorter size than normal that will help you to feel sexy even in the simplest design. It will look perfect with Indian Saree and make you shine. You will admire its delicacy.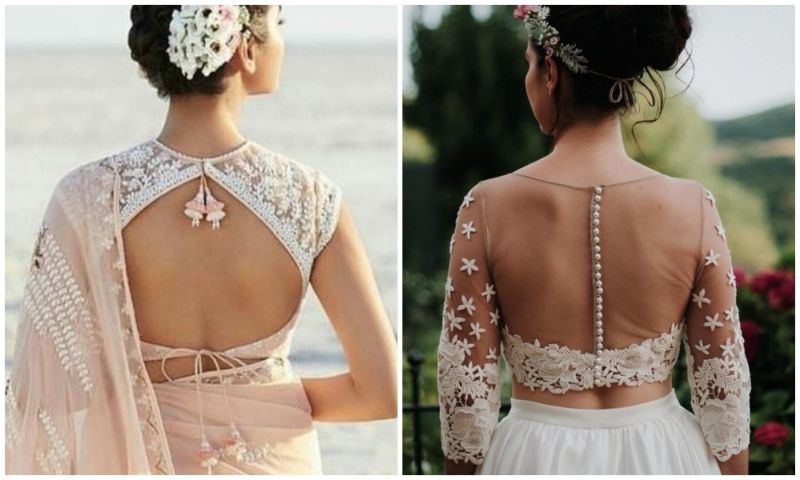 2.Latest Backless Blouse design without a Knot:
If you are looking for something new as well as easy to carry, then this blouse design is perfect for you. It has all the happy vibes and gives grace to your back. You will admire its designer as well as an ethnic look that will help you to stand out in the rest. Such blouse design looks great with the strap-like sleeve pattern.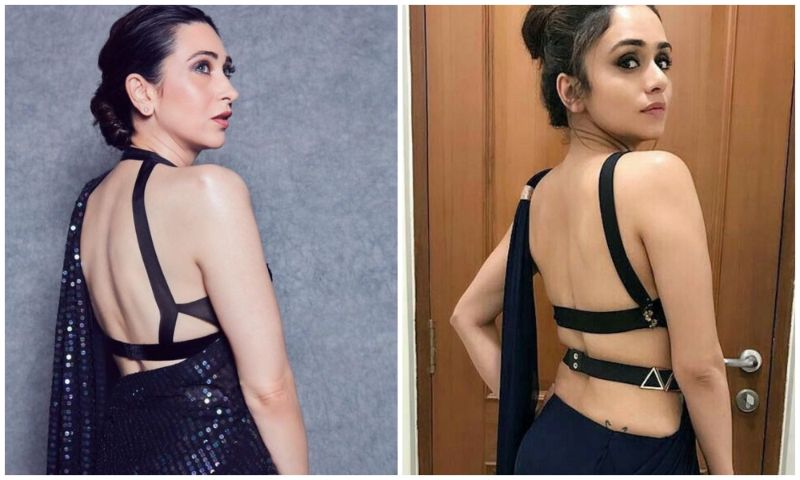 3.Oval Opening Backless Blouse:
There are some women who want to look traditional in their backless blouse Design. If you are one of them then go for these types of blouse with your saree. It comes with two Dori, above and down, so as to give a perfect hold. You will feel extremely comfortable in it as you can choose its sleeve design accordingly.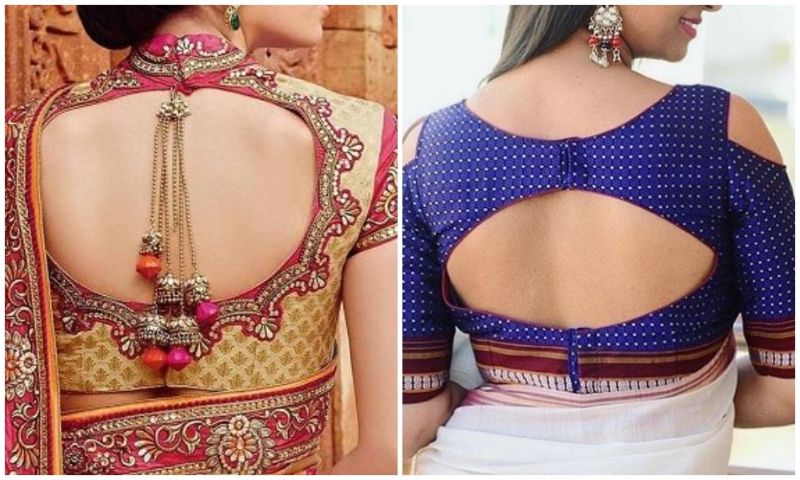 4.Halter neck Backless Blouse:
The women who love to show off their neck bone, simply go for Halter neck backless blouse design. It is stylish and hot. Also, it perfectly holds your body and makes you feel comfortable. Also, the no sleeve look will maintain its modernity. You can drape your saree in a stylish way to compliment it with your blouse.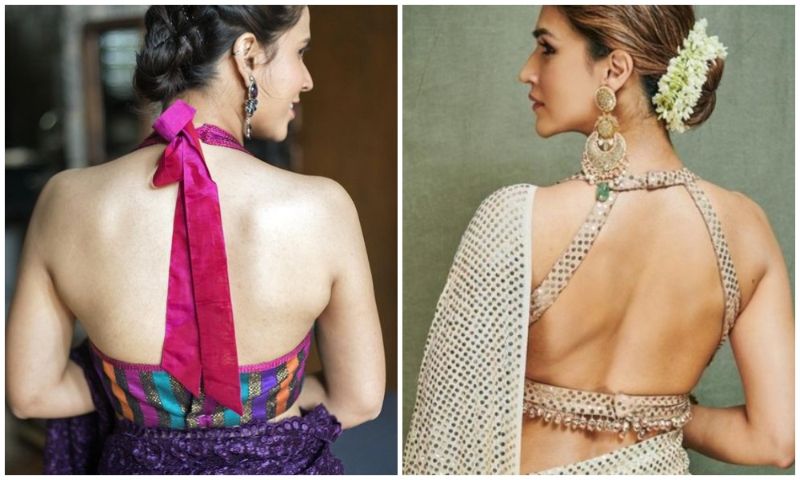 5.Low Neck Backless South Indian Blouse:
If you are confused that backless blouse design will not good with your most ethnic sarees, then you are wrong as you have these types of Low neck backless blouses design with South Indian touch. It is beautifully decorated and comes with the small and delicate attachments on it. You will be able to choose the sleeves according to the look of your saree.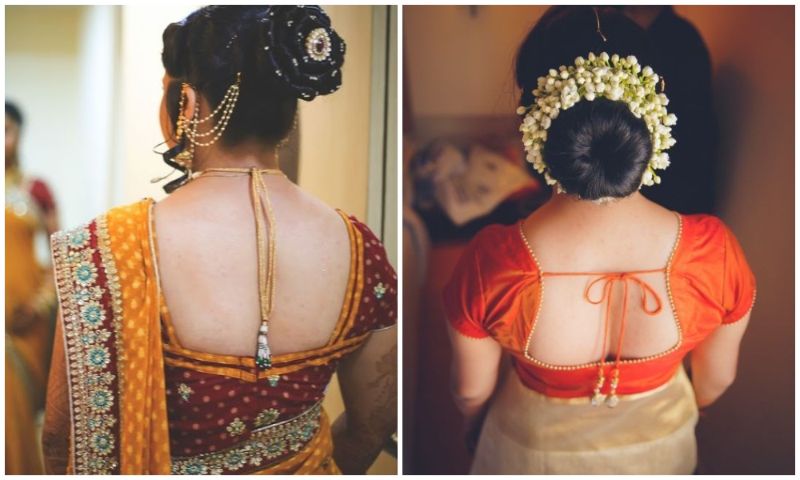 6.Short Backless Lace-Fitted Blouse:
The Short backless Lace-fitted blouse are slightly on the simple side with some bolder work. It is short as compared to normal blouses and looks impressive with any style of saree. Also, it will maintain the elegance while keeping its look stylish. You can carry these backless blouses on special occasions.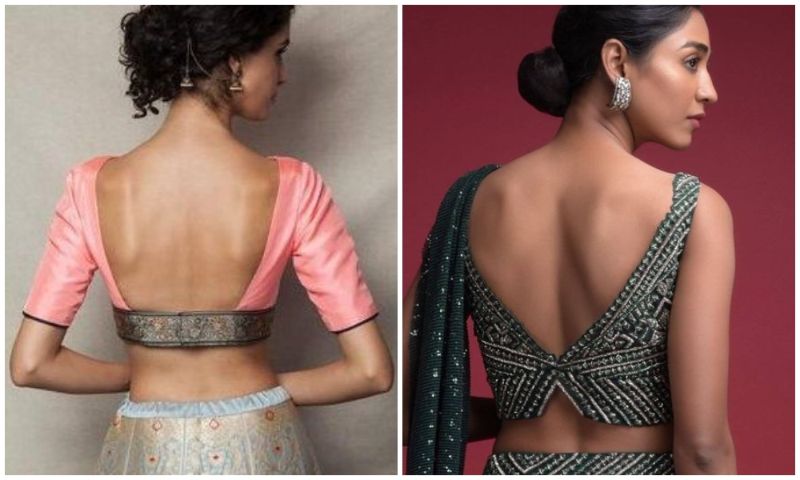 7.Velvet Latest Backless Blouse:
The Velvet blouses can never go out of fashion because of its royal and modern look. When these blouses come with the backless pattern, they become even better. You will admire its appealing as well as sharp nature. These are found in many colours and designs, so you can choose according to your wish.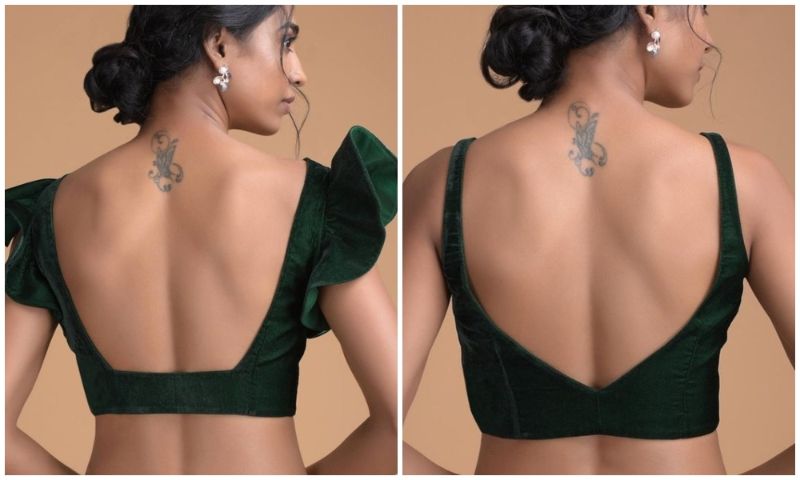 8.Traditional Backless Blouse:
The blouse selection is very difficult as there are so many options. When we talk about the traditional backless blouse design, it has every element in it. It is comfortable to carry, looks delicate and shows off your back in the best way. It is the best blouse with no Dori and fabulous pattern. You will admire its good-looking touch.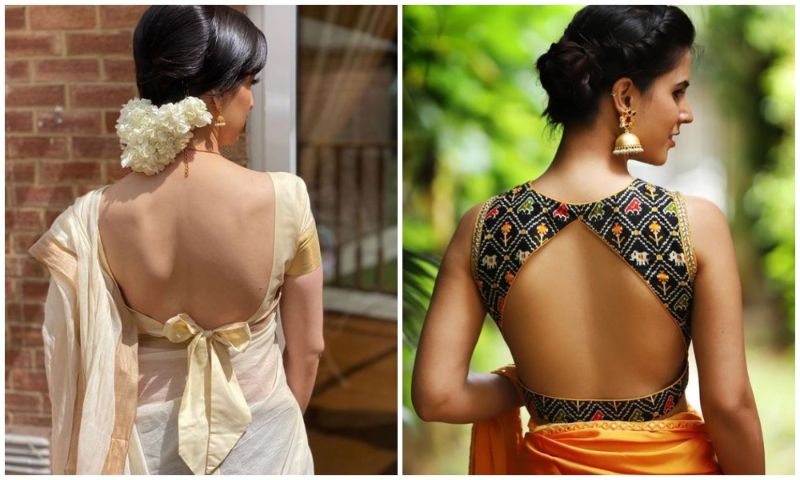 9.Adorable Indian Backless Blouse:
There are many decent backless blouse designs available in the market that will help you to look perfect in your saree and feel comfortable. It doesn't seem too much revealing as it comes with the net fabric work. It is modern but knows how to make you look sophisticated at the same time. Every women must have this type of blouse in her wardrobe.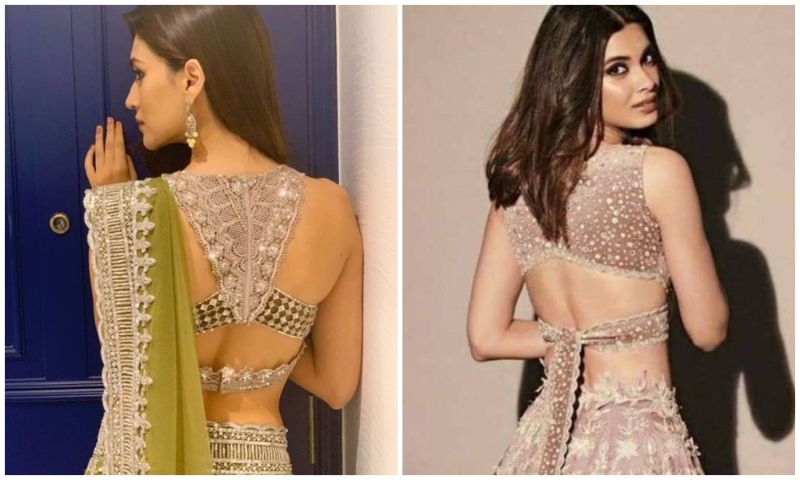 10.Evergreen Golden Backless Blouse Design:
The best part about golden blouse is that it can be paired with any type of saree. And when these are found in the backless design, it will shower you with perfection. These type of blouses are the first choice of actresses as these are gorgeous. You can define the deepness and sleeve pattern according to your wish. Also, pick its fabric according to your saree.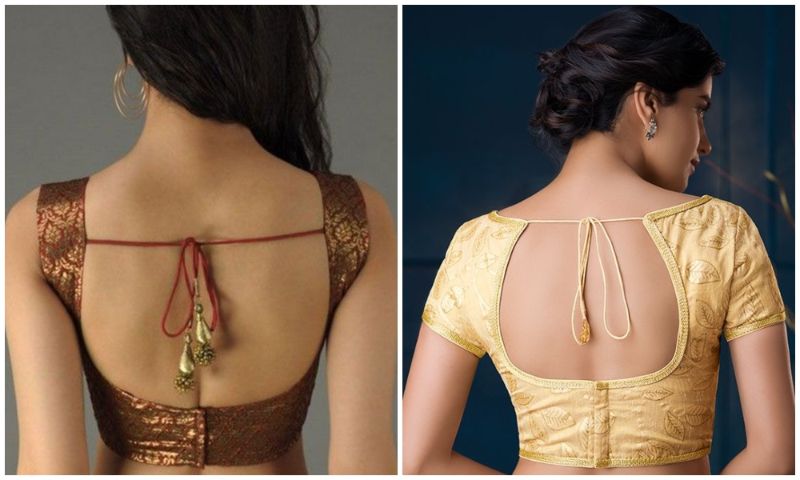 Backless blouses can never go out of fashion because of it sexy as well as a trendy look. It helps to show off your skin in the most sophisticated manner. And you are lucky that there are so many options available in the market. You simply have to know the fabric and sleeve pattern of your backless blouse design. Also, don't forget to choose its deepness according to your comfort. Proper styling of these blouses will help you to look like a diva in your saree.