Raksha Bandhan is a glorious and beautiful festival that has been celebrated in our countries for centuries. It honours the bond between brothers and sisters. It's a day to cherish the love, conflicts, and innumerable memories that they share. And what better way to express your infinite love than with intelligent gifts? We bring you the top 15 Rakhi gift ideas for brothers, sisters, and even toddlers to make this Raksha Bandhan extra special for all of you.
Rakshabandhan Gift Ideas For Brothers:
Engrave your brother's name or a special message on a stylish wallet, keychain, or pair of cufflinks. These personalized accessories will remind him of your love every day.
1. Personalized Accessories:
Engrave your brother's name or a special message on a stylish wallet, keychain, or pair of cufflinks. These personalized accessories will remind him of your love every day.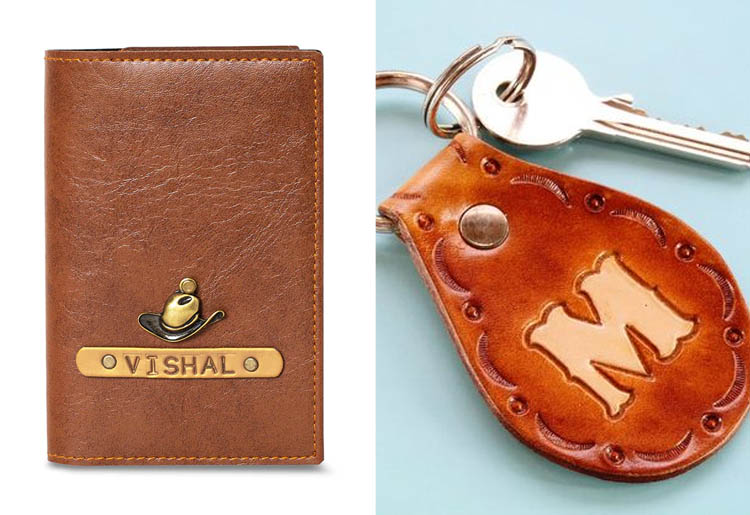 2. Grooming Kit:
We all want our brother to look his best and a grooming kit that includes high-quality grooming essentials like a razor, shaving cream, and deodorant can probably be the best Raksha Bandhan gift for him. 
3. Gadgets and Tech:
Who doesnt love tech and the latest gadgets? If your brother is a tech lover, gift him the latest gadgets or accessories like wireless headphones, smartwatches, or a gaming console.
4. A Fitness Tracker:
While a fitness tracker is a gender-neutral gift,  it is a fantastic gift for your dear brother. It will help him monitor his workouts, steps, and sleep patterns.
5. A Memory Photo Frame:
Collect your favourite photos together and place them in a beautiful photo frame. It's a sentimental gift that he will remember for his life.
Rakshabandhan Gift Ideas For Sisters:
6. Dainty Jewelry:
Surprise your lovely sister with a beautiful piece of delicate jewellery. Be it a necklace, bracelet, or pair of stud earrings, jewellery is a timeless and precious gift.
7. Spa/Face Mask and Self-Care Kit:
Out of everyone in the world, your sister cares for you the most. It's time that you pamper her with a spa and self-care kit. Compliment it with scented candles, bath bombs, and luxurious skincare products.
8. Clothes and Apparel:
"I have enough clothes", said no girl ever. This Raksha Bandhan, update her wardrobe with trendy clothes, a designer saree, or a stylish handbag that suits her style.
9. Books:
If your sister is an avid reader, gift her a collection of her favourite books or a subscription to a book club. Even a Kindle can be a great choice for all those gorgeous book worms.
10. Personalized Gifts:
Show your sister you care with personalized gifts like a custom-made mug, cushion, or a photo book catching your special moments spent together.
Raksha Bandhan Gift Ideas For Toddlers:
11. Educational Toys:
Encourage the curiosity of a toddler with meaningful toys that make learning easy and fun. Consider puzzles, building blocks, or interactive books.
12. Personalized Clothing:
Dress your little sibling in adorable personalized clothing, like a onesie or a t-shirt with their name or a cute message. They will love it!
13. Soft Toys:
Every toddler loves cuddly buddies. Gift them a soft toy that matches their likes, whether it's a teddy bear, a bunny, or their favourite cartoon character.
14. Art Supplies:
Nurture their imagination with a set of art supplies – crayons, colouring books, and finger paints to sparkle their creativity.
15. Kids' Accessories:
Keep them trendy, stylish and safe with cute little accessories like hats, sunglasses, or a backpack designed just for them. This is both, practical and useful.