Before coming to the styles and methods, let's understand what a hijab is and why Muslim women wear it.
A Hijab is an article of Islamic clothing which means to hide or curtain. It is known as one of the modest types of Islamic clothing as it only covers the head of a woman. Hijab can be a scarf but a scarf cannot be a hijab. Women wear it to protect themselves from bad deeds and as a symbol of respect.
Hijab is styled and worn in many ways, depending on the weather, season and matching. It is worn in many parts of the world. So if you don't have any idea about different styles of Hijab then you can slide down and have a look:
#1. Simple Hijab Style
One of the basic though simplest type of Hijab is simple Hijab style. It is the easiest gorgeous way to show respect for the Islamic religion.
Method:
Take a normal rectangular scarf and put it over your head.
Secure both side of the scarf under the chin. Use a pin to do so.
Flip one end of the scarf and flip it opposite to your shoulder. Bring it to the other side and tuck it.
Spread it and cover your chest.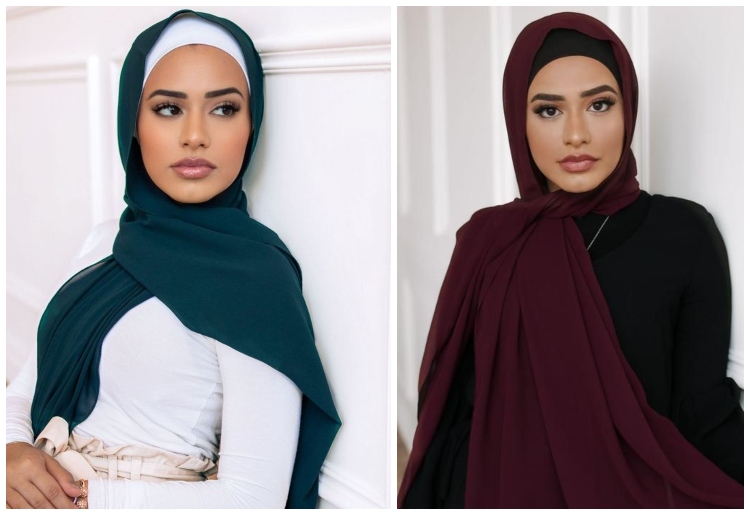 #2. Hijab without a Pin Style
This one of the easiest scarf style and looks effortlessly beautiful. It looks perfect on anyone.
Method:
Take a long rectangular scarf and cover your head with it.
Throw one end of the scarf to one shoulder and you are ready with a perfect look.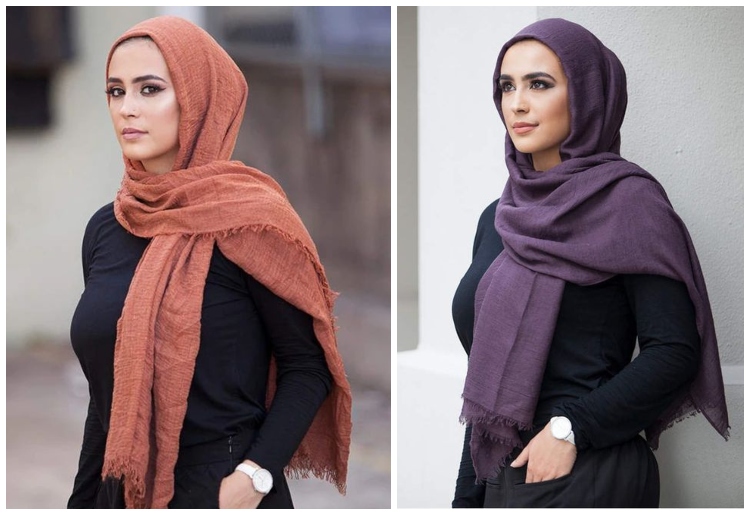 #3. Hijab Style That Covers Chest
If you want to show off your beautiful printed headscarf then you can go for this style. It looks beautiful and looks best with the casual look.
Method:
Take a scarf and put it on your head. Divide it into 2 equal parts.
Spread the one side across your chest and ties the other side it the way to wear a simple hijab. That's it.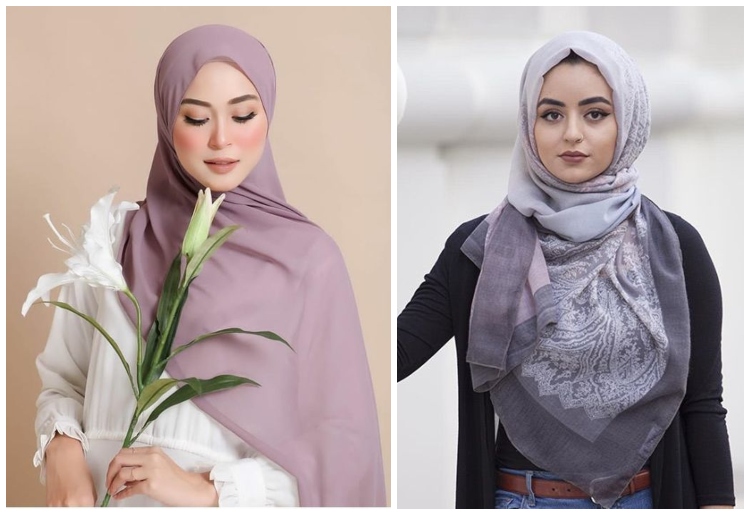 #4. Hijab Styling with Accessories
Accessorizing will add shine and spark to your look. You can play with jewellery or rings. It looks the best with the modest dresses.
Method:
Tie your hijab in the way you want to.
Add some accessories to it, like, on the top of the head or on the ponytail.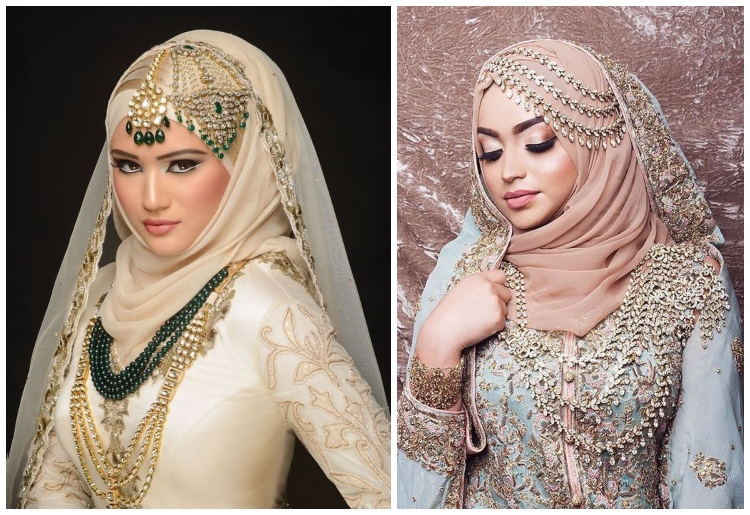 #5. Side-Pinned Hijab Style
One of the most commonly seen hijab styles is Side-pinned. It is easiest if you start doing it every day.
Method:
Wrap your scarf around your head and pin it up in the way you like. Keep the one sidelong. Also, pin-up at the one side of your head.
Spread it up a little bit and you are good to go.
#6. Hijab Style Showing Earrings
If you love to wear earrings then you will love this style of Hijab. It will add shine and sparkle to your look.
Method:
Wear your scarf in the way you like.
Combine it with the earrings. Just remember not to cover your ear lids. And you are ready with the beautiful look.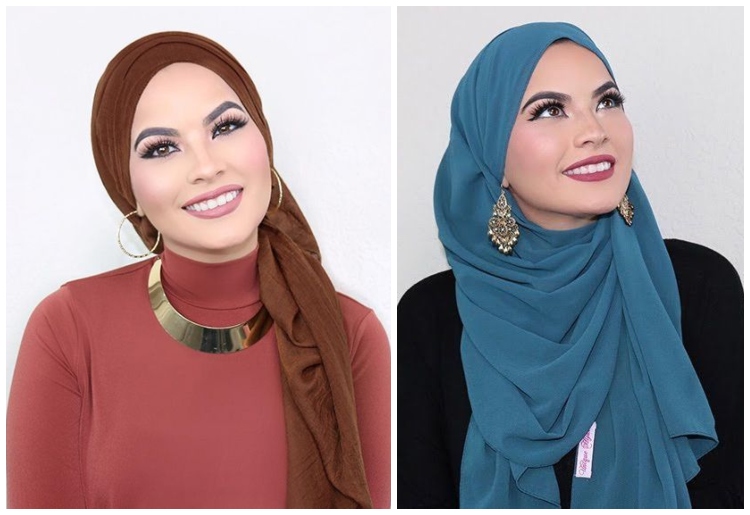 #7. Hijab Style with Gown
Hijab looks great with a gown. You just have to choose a matching and royal looking fabric. It will make you look glamorous and beautiful.
Method:
But turban like hijab style, take a longer hijab and wrap it as a turban.
Accessories it in the way to want to add a sparkling look to your head.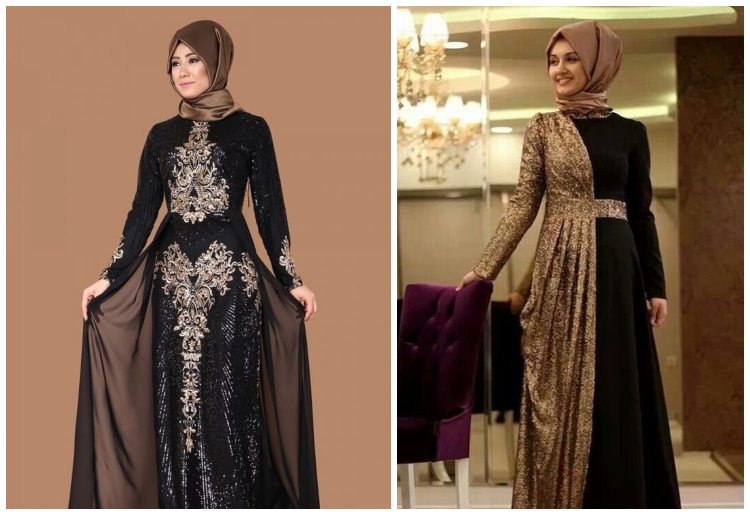 #8. Hijab with The Saree
No one can go wrong while styling your hijab with a saree. It will give an effect of ghungat. Just remember to carry the same colour hijab.
Method:
Tie your hijab is a simple style. Pin it up from the sides.
Adds some fancy accessories to it. And enjoy a ghungat like Islamic look.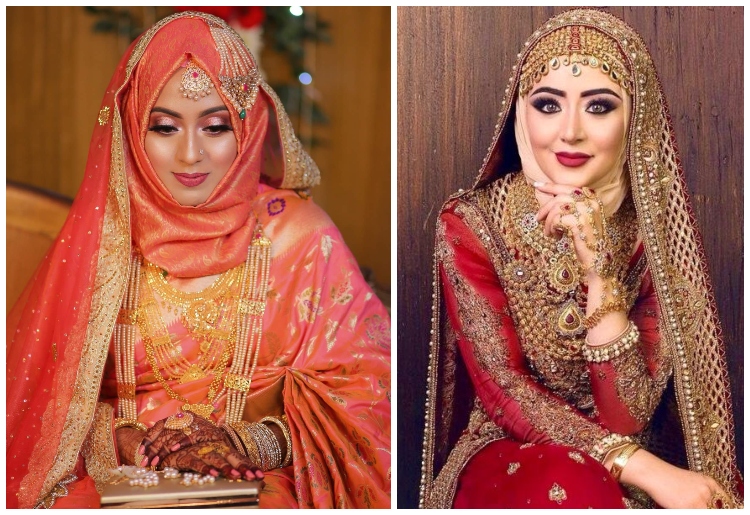 #9. Arabic Hijab Style
Arab fashion is growing up with time and getting better and better. They love to add a volume to their hijab style. Here is a method for that.
Method:
Tie your hair as high as you can. Wrap a hijab over it.
Remember to carry take a longer hijab and wrap it several times. Pin it up and you are ready.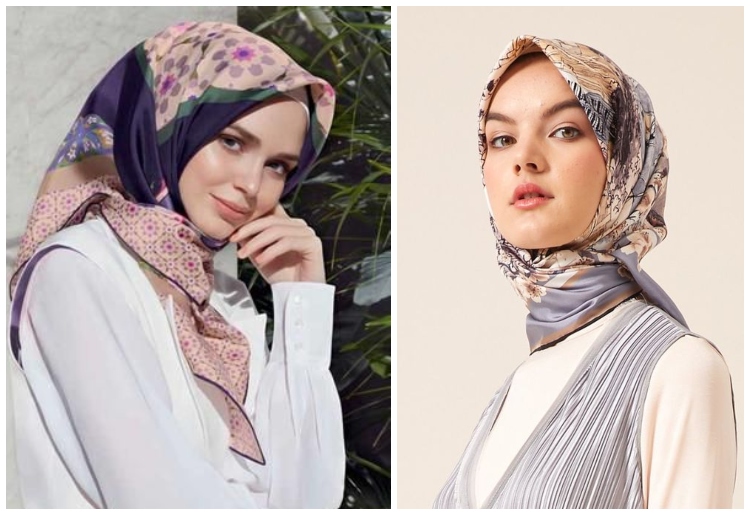 #10. Hijab and The Glass Style
Wrapping your hijab and combining it with the cool glasses makes you look glamorous. For this, you can wear a tube cap and wear a hijab over it.
Method:
Firstly, Wear a tube cap and wear a hijab on it. Try to do it loosely.
Feel comfortable and combine it with the glasses.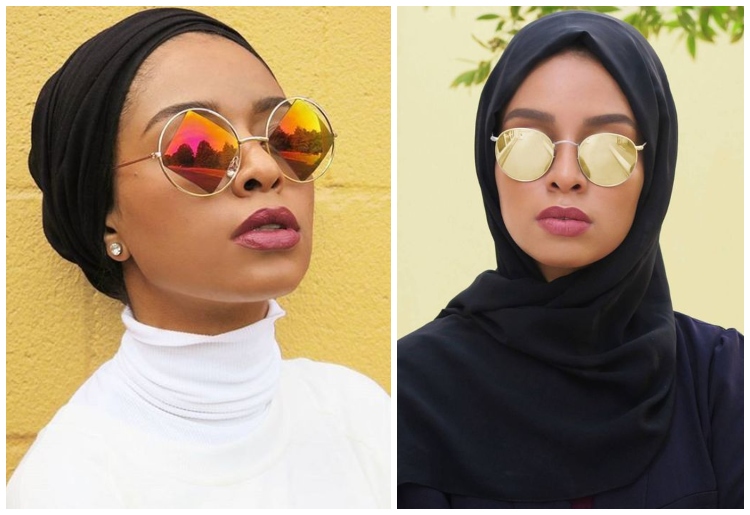 #11. A Combo of Hijab and Jeans
Hijab can never look weird with jeans. It will make you look cool and edgy. Here is a method to do it.
Method:
Wear your hijab in the turban form. In the end, keep it loose and hanging on the one shoulder.
Pick up matching or contrasting colour and add boldness to your look.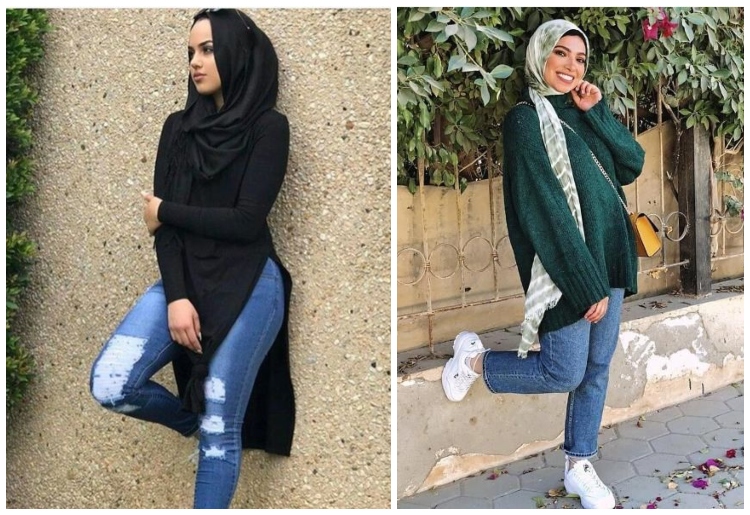 #12. Modern Hijab Style
As the names suggest, Modern hijab style will make you look modern, functional and minimalistic.
Method:
Pick up a hijab, and drape it in the way that it doesn't involve any pins. Cover the head with it.
Drape casually around the head and wrap it around the neck. Let it fall loose and floaty.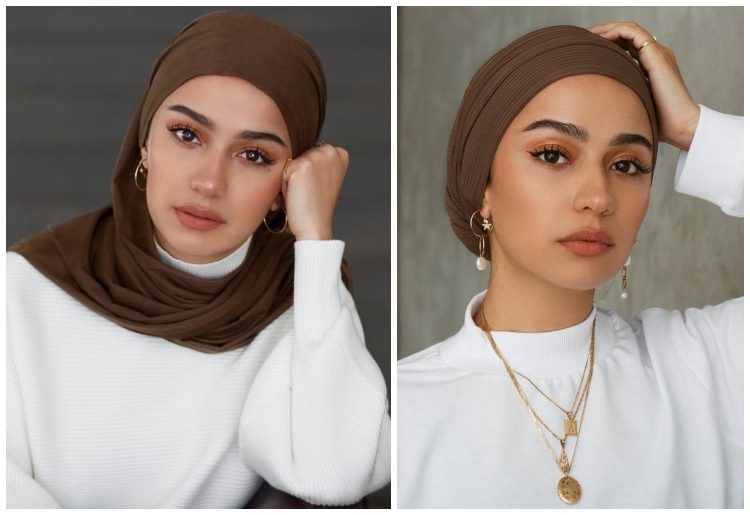 #13. Winter Hijab Style
A layered and woollen hijab can be best for the winter season. You can even use a cotton hijab to make yourself stylish.
Method:
Pick up your hijab and drape it in the way that it will protect you from winter.
Cover your head, neck and ears in the best way you could.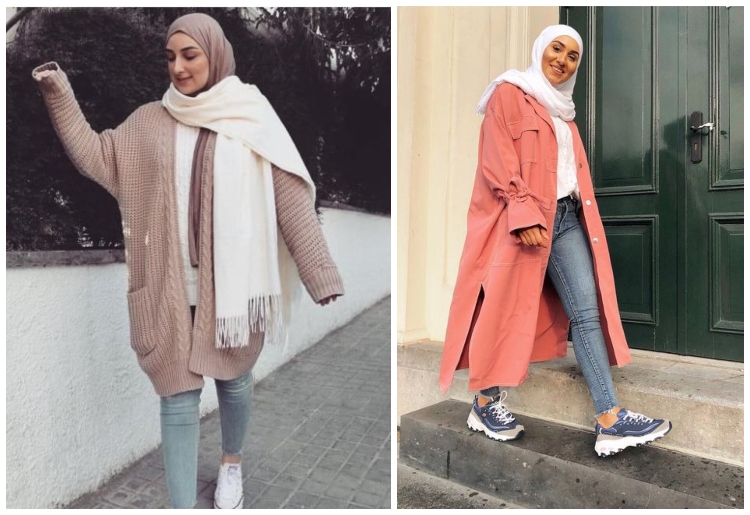 #14. Summer Hijab Style
Is it hot outside and you want to drape your hijab in the way that it doesn't make you sweaty? Try out this hijab style for summer season.
Method:
Take a big cotton scarf or hijab. Drape it casually around your head.
Keep it a little loose so that it stays airy. Do not use the pins.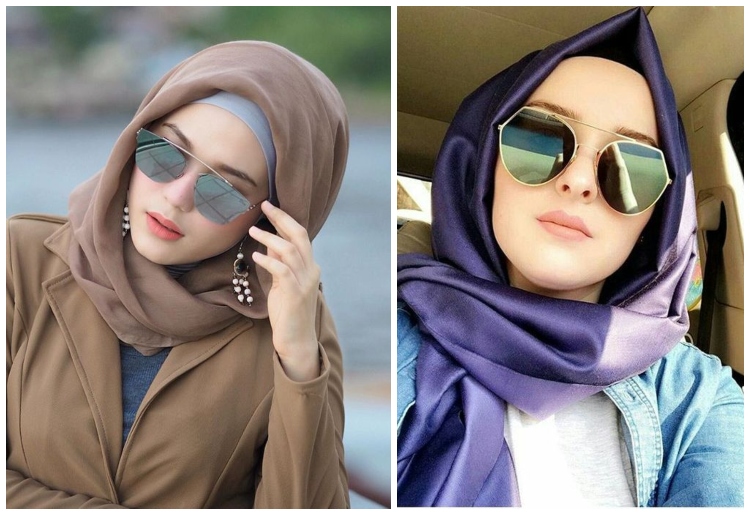 #15. Airy Hijab Style
Again, you are looking for a free-feeling hijab style then you can go for this one. It will keep your neck visible, so you can wear a fancy necklace or shirt underneath it.
Method:
Wear a tube cap so that it hides your visible hair.
Tie your hijab loosely and let your neck and chin visible. Don't use pins to secure it.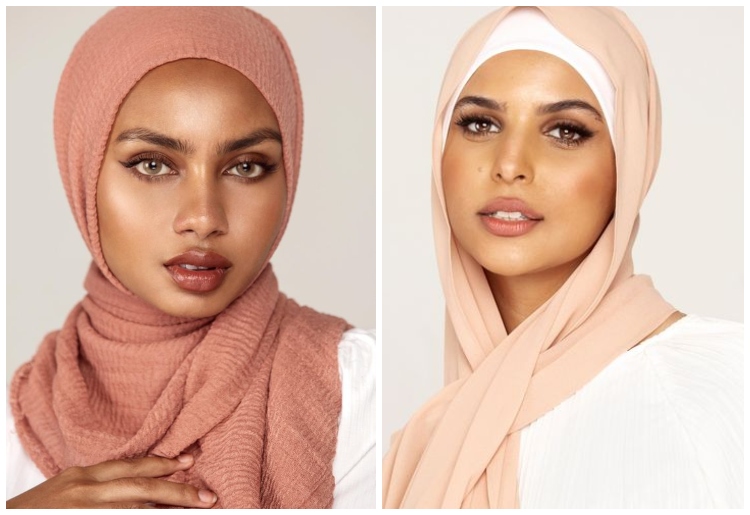 So, try these styles and don't be boring with your Hijab.