Sending Birthday messages has become a trend as it is one of the coolest and easy ways to wish someone. As we live in the era of the internet, people can wish through normal messages, Whatsapp or other social media platforms. We understand that personalizing messages is quite difficult, and that's why we have come out with 50 happy birthday wishes, quotes, and messages that you can send further and make the person feel luckier. Have a Look!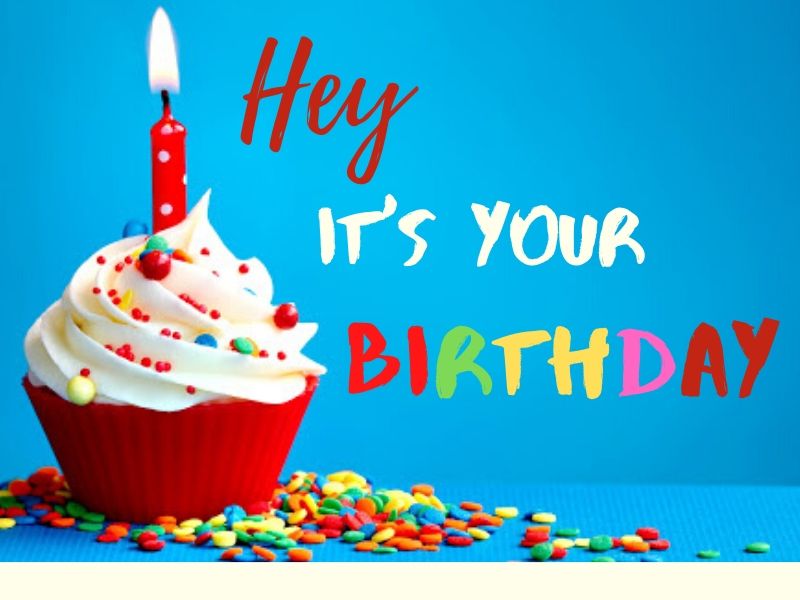 HAPPY BIRTHDAY TO YOU CARD
"Happy Birthday! I hope that today you dance on your favorite song and eat whatever you like. It will be a joyous and smooth day."
"Having a friend like you is priceless and you are more valuable than a diamond. You are not only growing stronger and wiser, but thoughtful and kind. I feel your birthday is a perfect day for me to show you how grateful I am to have you in my life. Wish you a very Happy Birthday!"
"You don't know how lucky I am to have you in my life. You made every part of my life special. You are the reason why I wake up every day. It's my goal to make your birthday one of the most memorable days ever. I can't wait to celebrate with you, my friend. Happy Birthday!"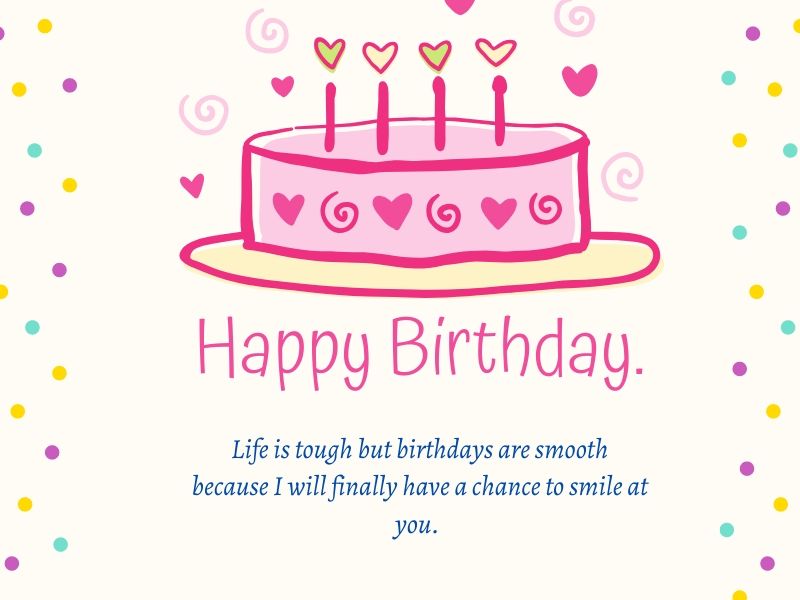 "Even if you are growing older, you look younger to me. Happy bday! Please don't let anyone take your charm away."
"On this special day, I raise a toast to your life. Don't worry! It's going to be special and better. Happy Birthday ______."
"I hope your special day, I mean your bday, brings you a lot of love, joy and happiness. You deserve to get it all in your life. Enjoy every bit of it!"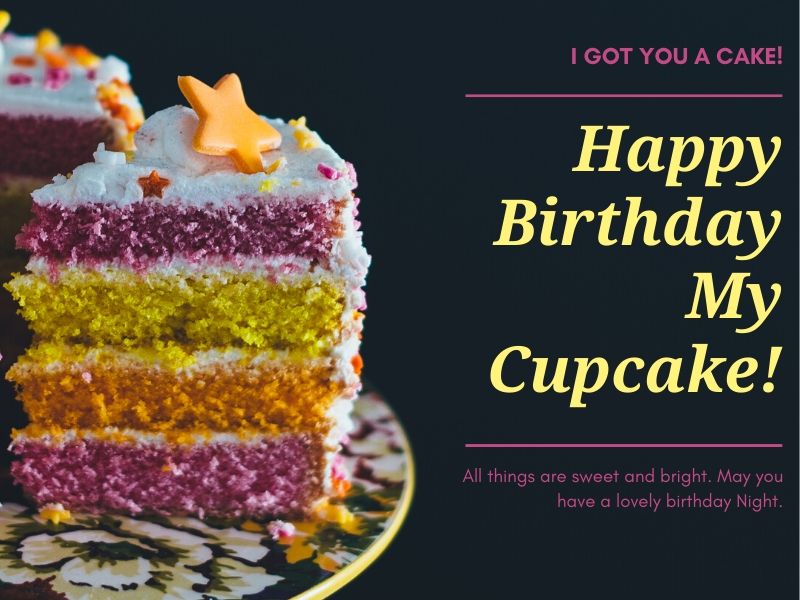 "Wherever you go, with who so ever you are, I wish that every bit of your life will fill with happiness. Don't worry about anything, just enjoy. Happy Birthday!"
"I don't think words are enough to express my joy on your bday. It's great to stay near to you and be a part of your life! All my wishes are with you and you will stay happy and healthy throughout life. Please don't change yourself and never let the child inside you grow older. Happy bday to you!"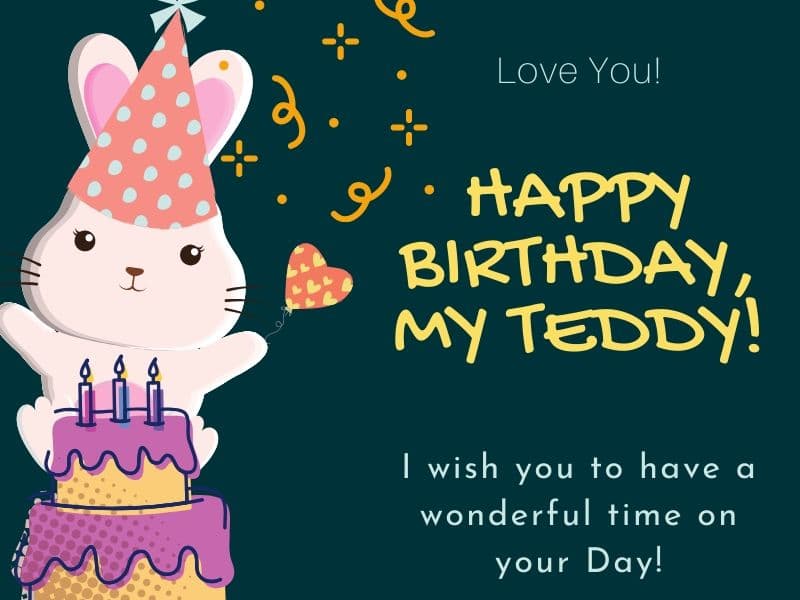 "Happy Birthday to one of my best friends. Cheers to another year where we'll laugh to our own jokes and keep each other insane. Love you! Don't worry…I am with you forever.""
"Cherish every second of this day and keep a big smile on your face. Today is all about feeling special and forget all the troubles in your life. Have a blast and blow the sad moments with lightening candles on your bday cake. Happy bday!"
HAPPY BIRTHDAY WISHES FOR SISTER AND BROTHER
"May you live for a hundred years more and smile throughout your life. The sadness may not touch you. You may live your entire dream. It's a special day for you and everything you want will come true. Happy Birthday Bhai!"
"Congratulations on being older, wiser and experienced. All those experiences must have changed a lot in your life. You must have learned a lot in your life. There is a lot that I can learn from you. Happy Birthday to you sister!"
"Be Happy as today is your day and it will definitely bring a lot of good things in your life. You are wonderful on its own, so be the inspiration to people around you. May your bday gives you everything you want and all your dreams come true."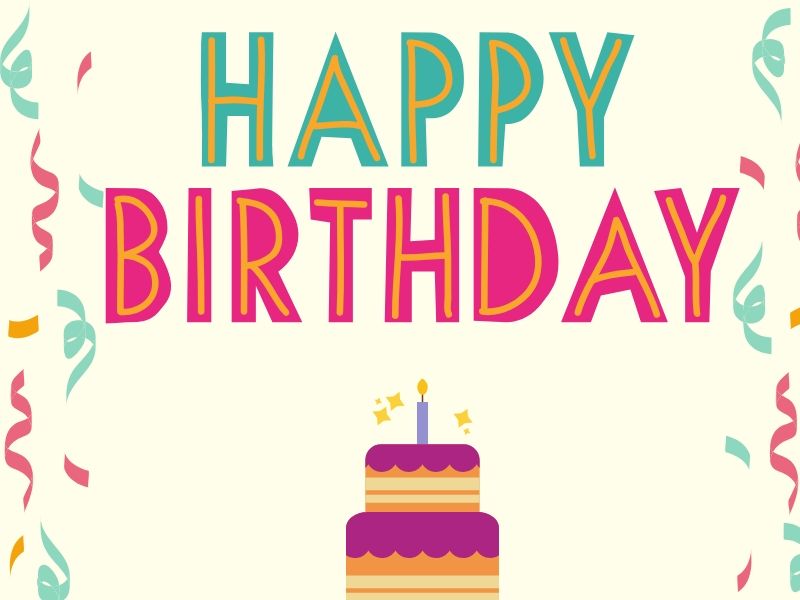 "Birthday is like a new start, a new beginning and a time to work on your goals. So be confident and courageous. You are special and today is your day. Happy Birthday siso!"
"Forget the past and look forward to the future. It's the best time to make everything come true. Happy bday to you!"
"Don't count the candles on your cake…simply see the light they emit. Don't count the years, but count the happy time you have lived. Wish you a very happy bday Bhai and a great life ahead Bro."
"I wish a lot of abundant happiness and love for you. May all your dreams come true and you find the love of your life. Happy birthday to one of the sweetest person in my life. Love You Bhao"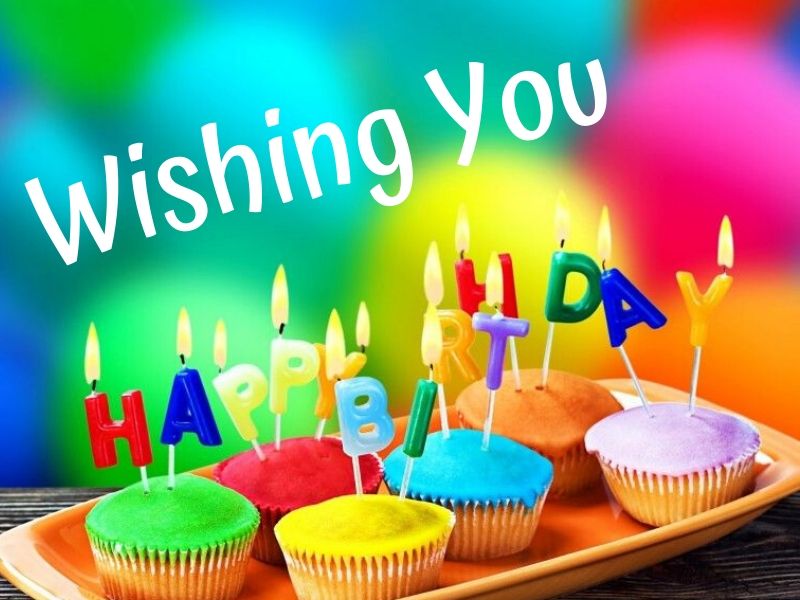 "Happy Birthday! Your life is like a race and you the winner. Wear a seat belt and enjoy every bit of it."
"May the joy that you have spread in the past give you a better and happier return. Wish you a prosperous Bday!"
"It's time to live another adventure that you must be waiting for. Welcome it by celebrating with a lot of joy. Wish you a fun-filled and happiest birthday."
HAPPY BIRTHDAY BEST FRIEND
"I hope all your wishes and dreams come true. Happy Birthday Buddy!"
"Focus on your smile, not on your tears. Count your age, not years. It will help you to stay happy. Happy b'day to you my besti !"
"Everything around you is sweet and bright. I wish you a lovely and happiest Birthday night"
"Always stay amazing my friend. Never let anyone change you as life is all about fun and enjoyment. Happy Birthday!"
"Finally, the Birthday of one of the sweetest and loveliest person is here. I wish that you enjoy every bit of it and shine bright. Love You a lot my friend"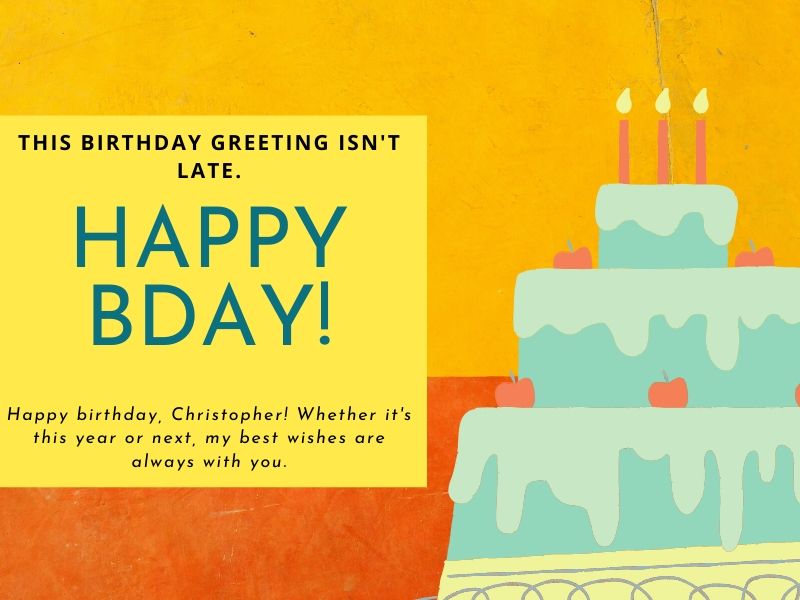 "May your birthday come to you with a lot of joy and happiness. You are special and you deserve to smile. Happy Birthday My crime partner!"
"It's as simple as ABC; today makes more sense because of you. Happy b'day to the most special person I know. Thank you besti"
"May every moment of your life work as a lesson and you keep on improving yourself. Years are passing and you are growing. Wish you a very happy and prosperous birthday."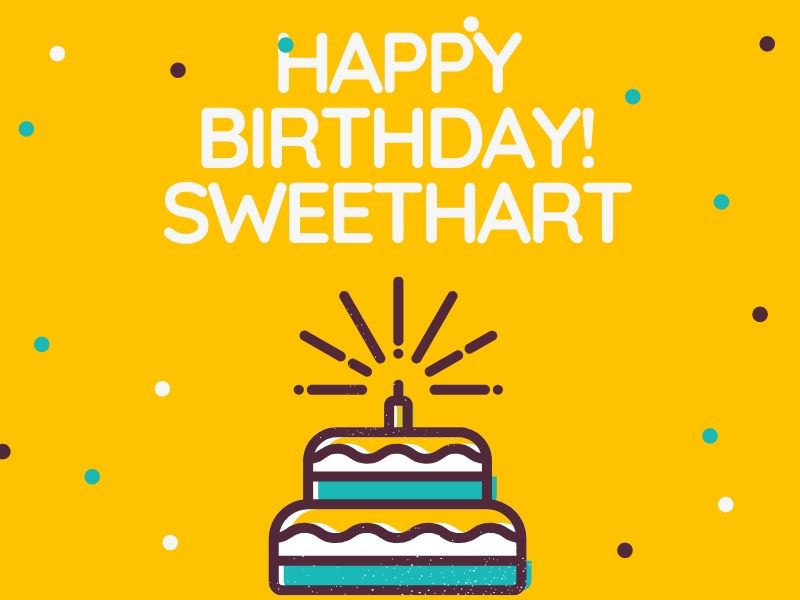 "Today is the birthday of the most joyful and positive person I know. You are making things better in my life. Thanks to you for helping me smile. May your birthday be as wonderful as you are! "
"Wishing you a very happy bday. Thanks for being such a nice person. I am so fortunate to have you in my life."
HAPPY BIRTHDAY WISH FOR DAD AND MOM
"The years we have shared while growing up are like treasure to me. I remember all the happy time we have spent together. Happy Birthday to my dear friend my mom!"
"I have a feeling that you will look the best after growing older. So don't feel bad about increasing age. Happy Birthday my dadaa!"
"Happy Birthday dad! I don't have words to describe the way I feel. The one thing that I wanna say is that you are the best thing in my life. Enjoy!"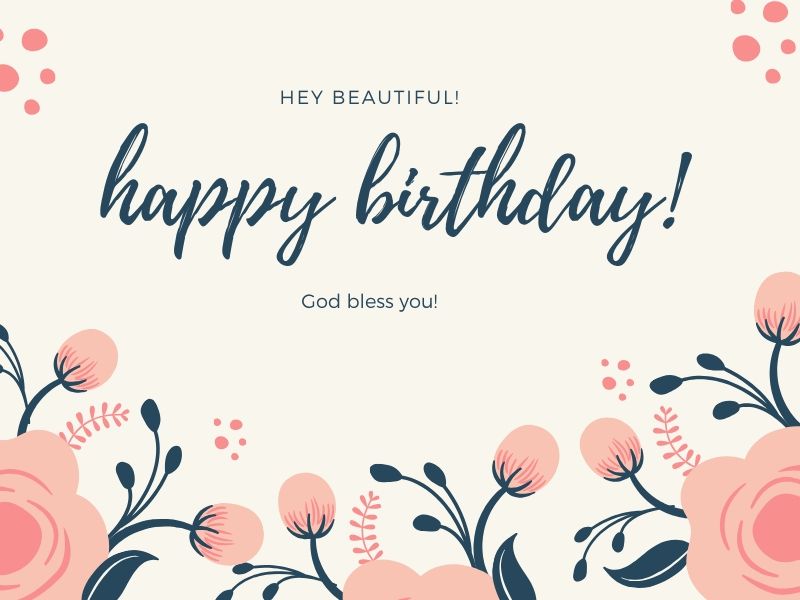 "I always wished to have a great friend like you. There are no ways to replace you. You are the most important person to me and I enjoy all the time I have spent with you. Please stay the same. Happy B-day papaa!"
"You know me very well, and I know everything about you. We're best friends and it's hard to lose you. After all, you know too many secrets about me. So promise not to go away from me. Happy b'day mommy love you !"
"Life is tough but birthdays are smooth as it gives you a chance to smile. So keep smiling. Happy Birthday to world's best mother!"
"The new chapter of your life is starting and I hope it brings a lot of success and happiness. It's a chance for you to rewrite everything again. So take benefits from it. Wish you a successful year!"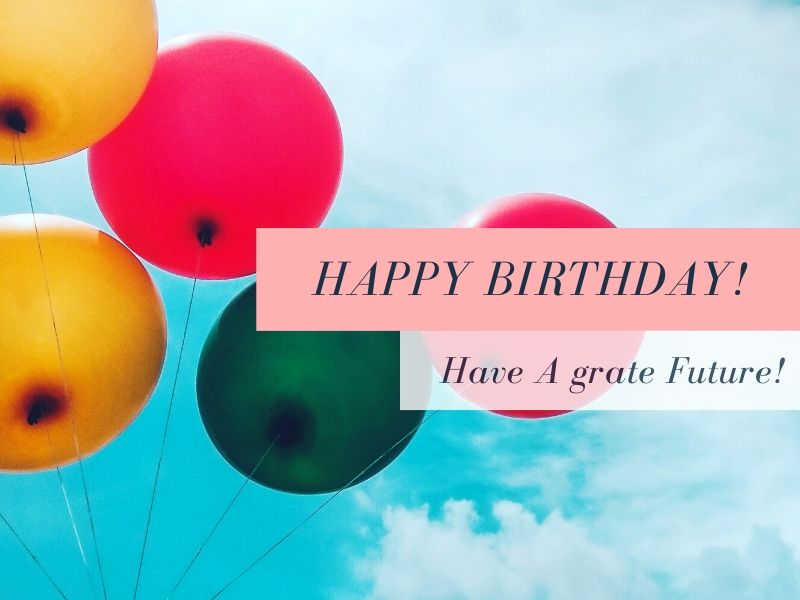 "May your birthday be full of special moments and happy hours. Remember that you have the authority for everything. You deserve the best. Happy Birthday!"
"I wish you an enjoyable and relaxing day, where you get spoiled with everything you like. You deserve the best. Happy Birthday my friend!"
"You helped me a lot, guided me in every part of my life, and never gave up on me. And I salute you for that. I am lucky to have you. Thank God for sending you on Earth Today. Happy Birthday!"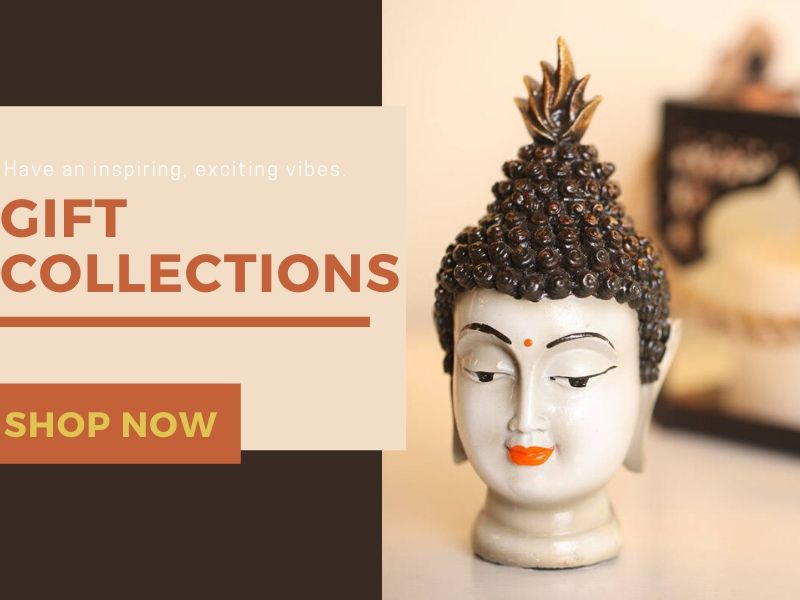 HAPPY BIRTHDAY MY LOVE
"Do you remember the way you have helped me to blow out my candles? Now it's my time to help you to blow out all the candles on your cake. After all, there will be so many. Happy bday my love of life!"
"No matter what happened to us, I will always be your back. Lucky to have you Buddy. Wish you a very Happy bday !"
"The best time of your life is still waiting for you. Embrace it, stay calm and cherish all the possibilities and opportunities. Happiest Birthday to you my love.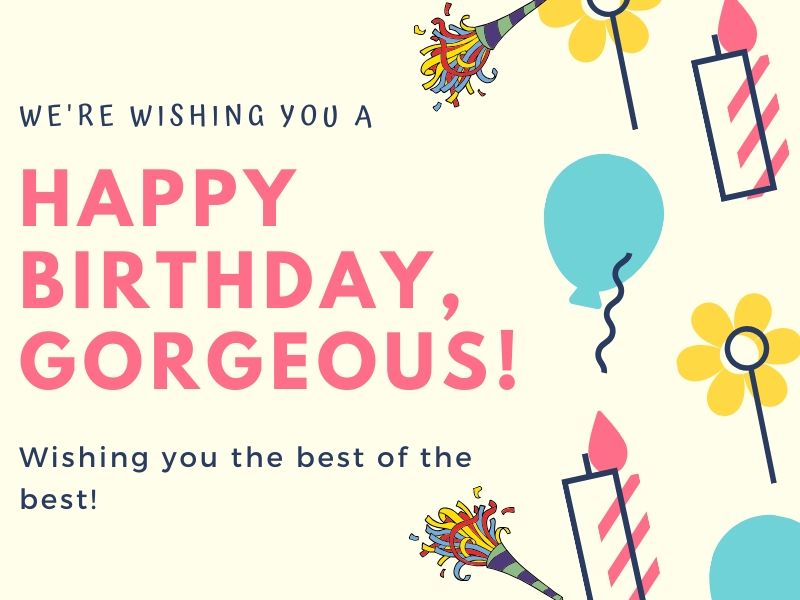 "Today is your day. Cherish it, Dance with the angles, ride with the unicorns, swim with the mermaids, and chaise the rainbow. There are no limits to being happy. I love You darling !"
"Happy birthday! I wish all the great things for you. I hope this day brings more happiness to your life my wify. "
"Happy Birthday to the person who is very charming, talented and crazy. Please remain the same as this is what makes you the best. Love you Hubby"
"Your Birthday is the first day of another 365-day journey. It is full of new chances and opportunities. Be the shining thread in the beautiful tapestry of the world to make this year the best. Be the rider and enjoy your ride. Love You a lot sweet hubby "
"You are the best person. I hope that your special day brings you a lot of hope and happiness. Have a great birthday my friend."
"You are Older Today than Yesterday but Younger than Tomorrow. It's a flow of a Life cycle, so enjoy it. Happy bday hubby!"
"I wish for you that whatever you have asked, may God serve you with the same. Whatever you seek, you easily find it. Whatever you wish for, everything gets fulfilled this year. It's your bday and you should stay happy. Keep Smiling my Jaann! "