Hollaa guys.. We hope that you all are fine at home and enjoying being quarantine to help the government to make this coronavirus gate out form India. Yes or No???.. Definitely, everyone is seeking for something grate to entertain their self while this lockdown time. It is quite obvious that everyone is feeling like they all are in jail and so many restrictions are there, but this is so important to be at home and protect you and your family from this worst virus. We have something for you to enjoy this time by entertaining yourself and making different memories with your family.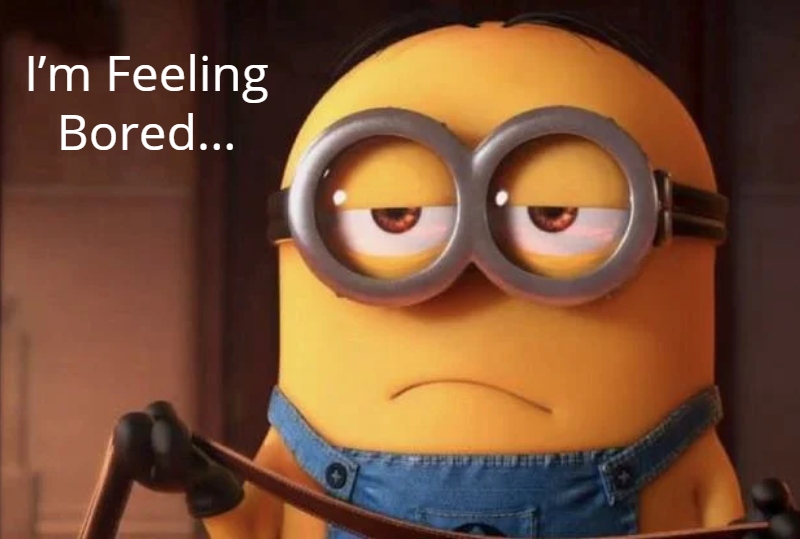 Many people are searching for some of the best entertaining channels to make this lockdown more special and having fun by doing nothing. If you are confused that what to watch serial, Netflix web series or just watching old episodes on different apps etc. then we will suggest you watch these fantastic movies which definitely change your mood and you will enjoy your space while being quarantine. These movies are being so much popular and you can enjoy them with your family with having popcorn or with a cup of tea.
1.Titanic
Titanic was the best film and it is massive on every level. We all know that this film makes Hollywood status on another level. If you say that you have a bunch of best movies and have to select one movie which gives you all kind of entertainment source then I would select the Titanic film overall bunch of movies having the perfect combination of adventure and love.
Film Director: James Cameron
Film Writer: James Cameron
Film Star Cast: Leonardo DiCaprio, Kate Winslet, Billy Zane and Team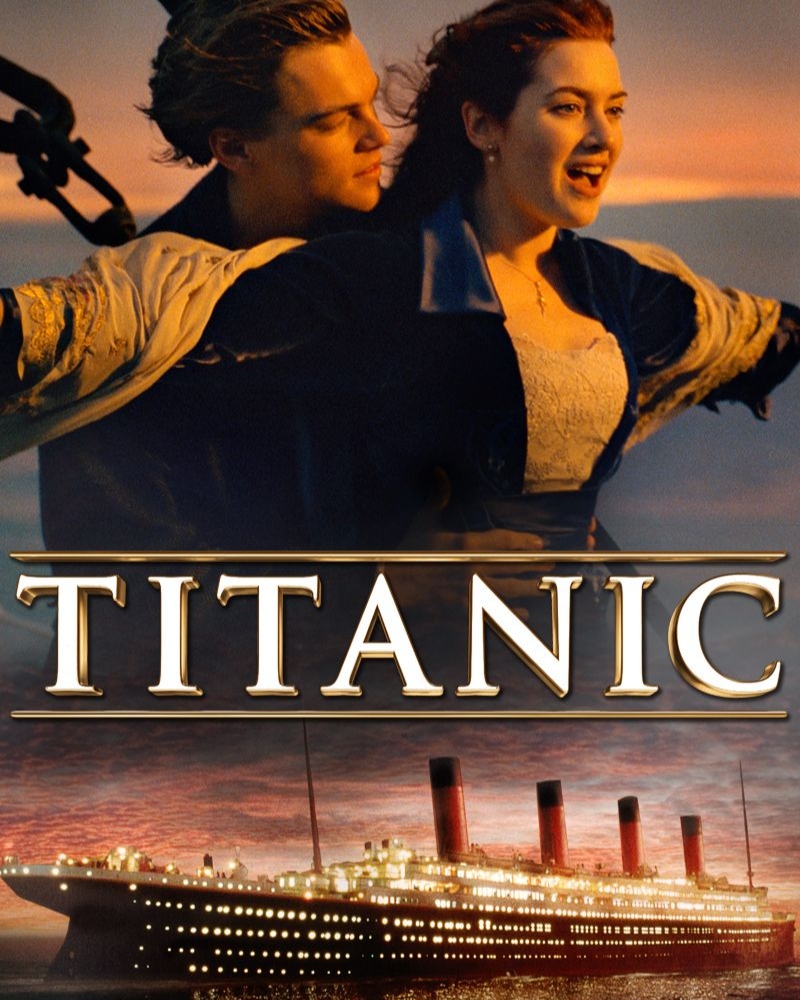 2.Harry Potter series
Every one of us are well known for this series and this magical movie makes our childhood more special and magical. .Harry Potter is the book written by a J. K. Rowling who makes this movie more special with her imagination of magical land. In this movie, there is one guy who is the child of a great magician and he's anty and uncle is responsible for his bad childhood, After some days he is invited by the Hogwarts (magician school) to learn magic and there is the journey starts from being a small guy to become grate magician. This film makes you believe that in this world there is such kind of magic happens. You definitely feel happy and surprised while watching this series that's the main reason you should give it a try.
Director: Chris Columbus
Writers: J.K. Rowling (novel), Steve Kloves (screenplay)
Stars: Daniel Radcliffe, Rupert Grint, Richard Harris and Team
3.The Sixth Sense
This is the special kind of movie because in this movie one small boy is suffering from supernatural abilities and he meets child psychologist Malcolm who helps him to get out of it and treat him in a different way. It being amazing to watch this journey of 2 friends come, patient and doctor. 
Creators: Anthony Lawrence, Stanley Shpetner
Stars: Gary Collins, Rod Serling, Catherine Ferrar and Team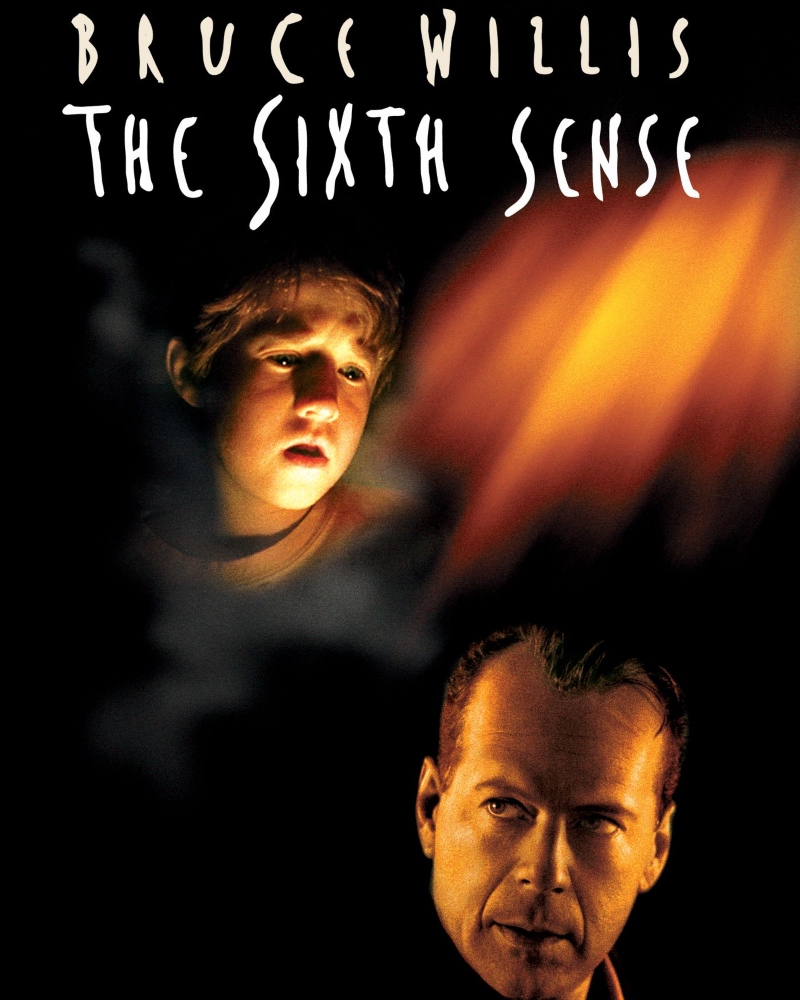 4.Insidious Horror film series 1 to 4
This film is leading on the top of the list of best horror movies in Hollywood because of the connection between 4 parts of this series. In this movie there are some supernatural activity is happening with the Married couple and their family. After paranormal investigators came into their home and she saw some dangerous paranormal activity in the house. This movie is interconnected between their 4 parts and in the last part, we will get to know the least part is actually the first part of movie.
Director: James Wan
Writer: Leigh Whannell
Stars: Patrick Wilson, Rose Byrne, Ty Simpkins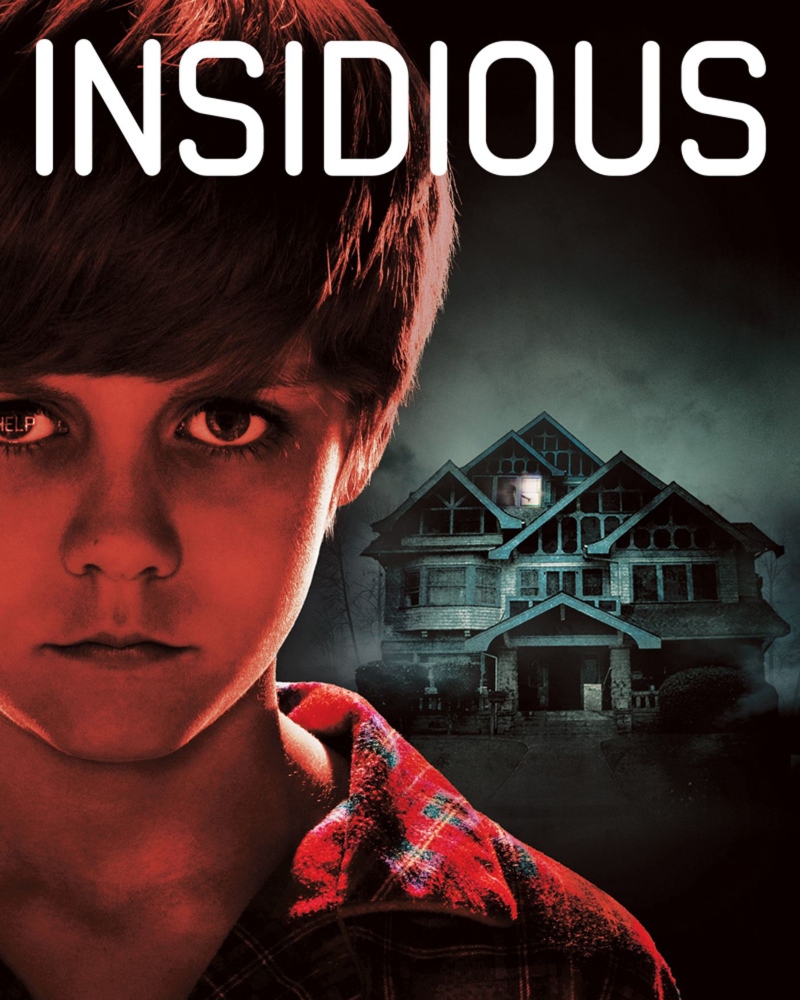 5.Lagaan: Once Upon a Time in India
While coming on to the Bollywood movies this movie is the oscar-nominated movie form Indian in the 2001 award. In this movie, there is one village who is suffering from the extra annual tax and this becomes very difficult to village poor people to fulfil their requirement. Then the guy called Bhuvan raises the voice against this  British. Britan officer gives them an offer and set a cricket tournament,  and promises that if the village team will win then we will not cut any annual Extra charges from your village. These movie songs and the story makes you feel proud and you will definitely have fun while watching this wor between Bhuvan (leader of the poor village people) and  British.
Director: Ashutosh Gowariker
Writers: Ashutosh Gowariker (story), Ashutosh Gowariker (screenplay)
Stars: Aamir Khan, Raghuvir Yadav, Gracy Singh and Team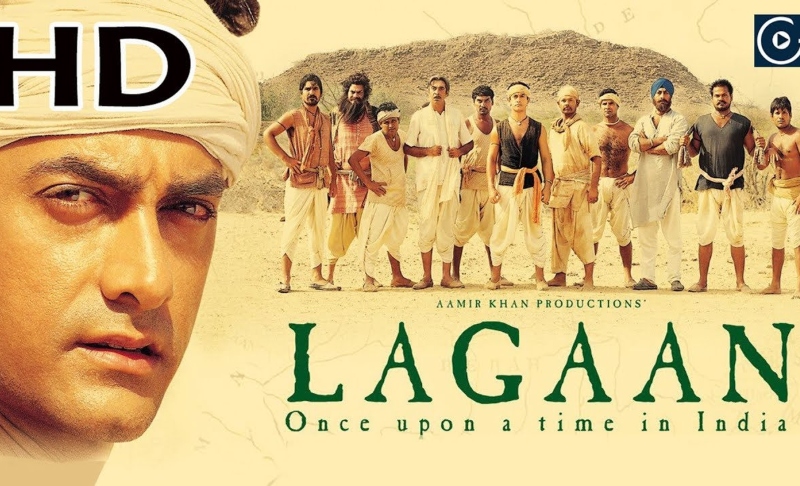 6.Zindagi Na Milegi Dobara
Watching This film is like having fun with childhood friends and you definitely miss your school or college friends. Kabir, a part of a family meets Natasha in the family party and together plan for 1-2 week road trip to Spain with his school friends.
Director: Zoya Akhtar
Writers: Farhan Akhtar (dialogue), Reema Kagti (story)
Stars: Hrithik Roshan, Farhan Akhtar, Abhay Deol and team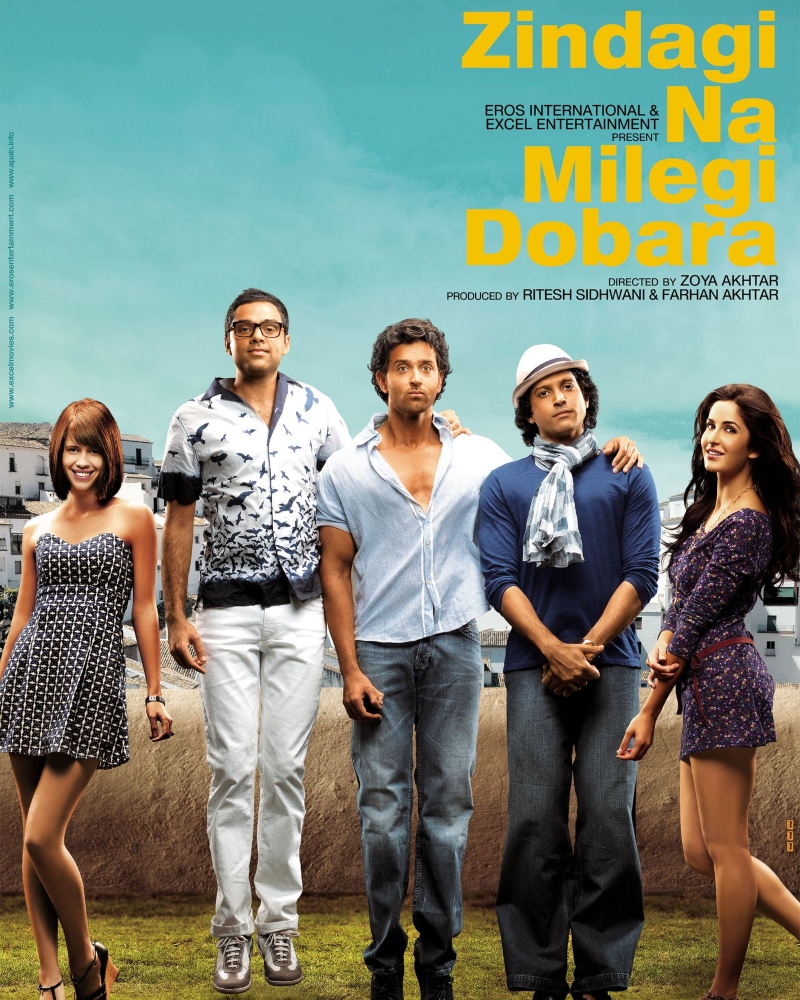 7. 3 Idiots
This will be the best movie ever for each engineering people. In this movie, you will watch a best squad of 3 friends Farhan Qureshi, Raju Rastogi and Ranchoddas Chanchad(Rancho) studying in the Imperial College of Engineering (ICE) in Delhi. Rancho is a very naughty guy who believes in the real studies and practicals, He doesn't like that others are studying under the pressure of the goal to get degrees certificates on the parent's expectations. You can't stop yourself from laughing of comedy shots in this film with the deep message.
Director: Rajkumar Hirani
Writers: Rajkumar Hirani (screenplay), Abhijat Joshi (screenplay)
Stars: Aamir Khan, Madhavan, Mona Singh, Kareena Kapoor and more Team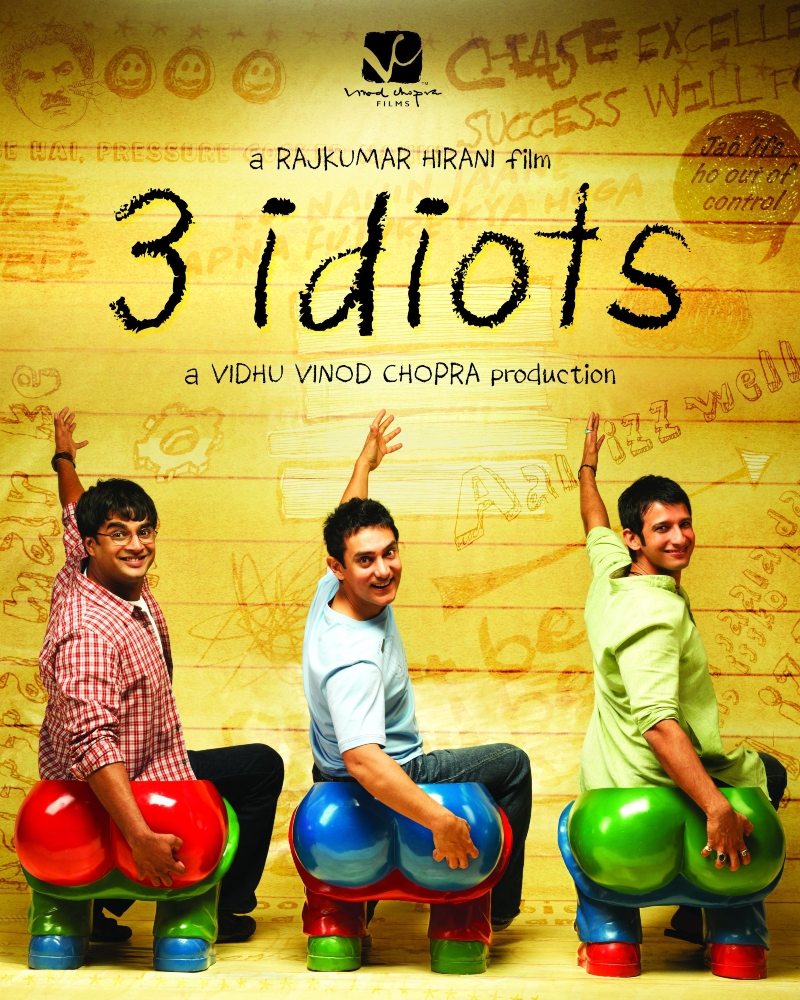 8.PK
Again with the best imagination, one more film is there directed by Rajkumar Hirani with the grate cast obvious the star of the film is amir khan who is alien in this movie came in the earth and loss his remote to call his spaceship. This journey of finding his remote of a spaceship attracts attention towards the people superstition.
Director: Rajkumar Hirani
Writers: Rajkumar Hirani, Abhijat Joshi
Stars: Aamir Khan, Anushka Sharma, Sanjay Dutt and More Team