Whenever you enter into your house, what's the first thing that attracts you the most? Is it a showcase? Well, it's quite understood that showcase in home decor is one of the attractive things that capture our attention other than anything else.
Nowadays, there are a wide variety of showcase designs available in showcases that can add beauty and elegance to your home decor ideas. From decorating your hall room to your bedroom, there are some amazing showcase styles, which you must prefer to have to look once before you finalize it for your home! So, here are 12 beautiful showcase designs to decorate your home like a pro!
1.Modular Wall Showcase
One of the most sought-after design in showcase that majorly covers all the units in the hall room is modular wall showcase. In this showcase design, TV, music system, books and other knick-knacks can be kept at this showcase. Not just books and other items, you can keep your old-fashioned style flower vases and lanterns in it to make it look beautiful!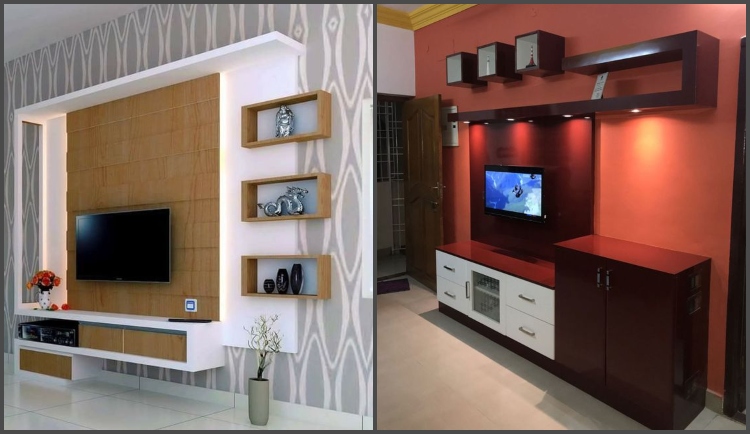 2.Contemporary Style Showcase
The contemporary style showcase design in the hall room are quite fantastic yet simple. Basically, in this design, there is a simple thin shelve in floating style that are placed on the wall. To add beauty to this design, there is another stunning idea i.e. add a long thin table under this showcase to keep the essential items on the table! This minimal design is having an irresistible beauty and elegance! Simple, compact yet elegant, what else do you need to decorate your hall room?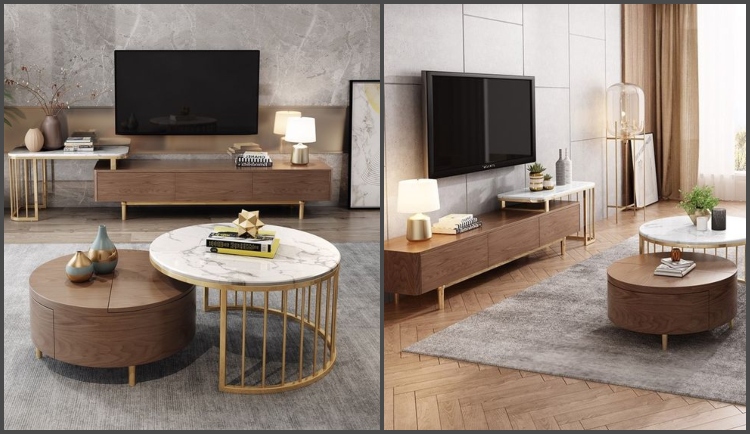 3.Fancy Showcase Design
Nowadays, fancy designs are quite dominating the trend! There are two cabinets that are designed beautifully using the intricate glass work. You can choose to go with the colour combinations according to the hall paintings. However, one of the trending colour combination in fancy showcase design is black and white along with the mirror work that makes it look magnificent!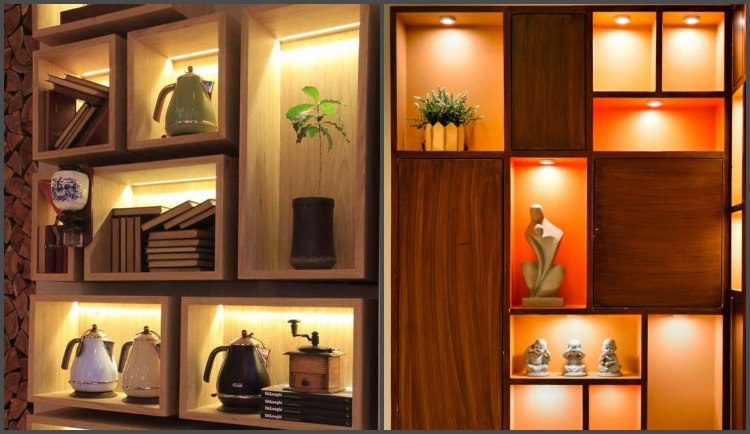 4.Wooden Showcase Design
Another popular and amazing designs for the modern households is wooden style showcase in three levels to make your home décor look stunning and beautiful. Of course, it is simple and minimalistic design, but undeniably, it's elegant and classy sort of cabinet showcase design that can be used to keep flower vases, LED, music system, books and other home décor embellishing items. So, this time, you must opt for this wooden style that will make your hall room look amazing.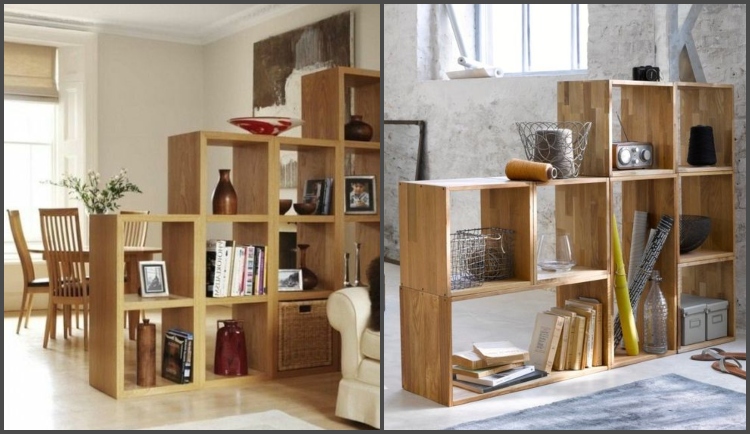 5.Simple Showcase Design
The simplicity in showcase can never o out of trend. In simple design, there is basically two levels of table set along with a cabinet, which can easily accommodate TV, music system and al the other devices and items that you want to keep at your showcase. This simple yet stunning showcase design is truly a mesmerizing idea that you must choose to go with if you are planning for home décor!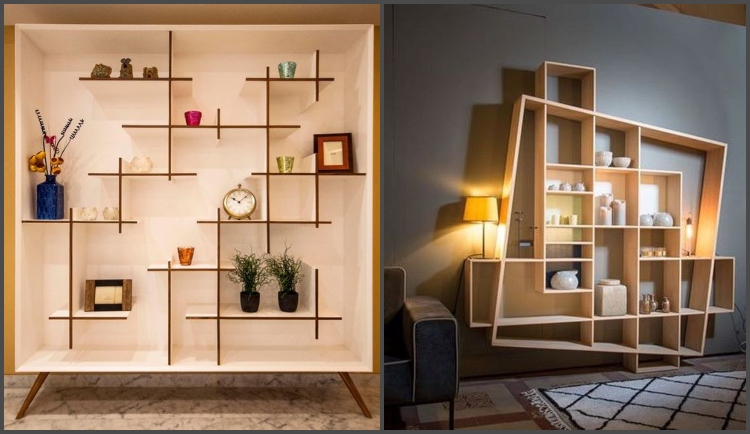 6.LED Style Showcase Design
Showcase design along with the combination of LED lights is absolutely a modern style design that you can opt for your hall room décor! One of the outstanding designs, which has the perfect block style to keep your important stuff! Even the floating shelves and blocks on the wall is completely a fantastic idea to decorate your home, particularly hall room! Therefore, if you are tired of those conventional designs, then this one is definitely the best design, which has a striking LED feature to highlight your hall room interiors!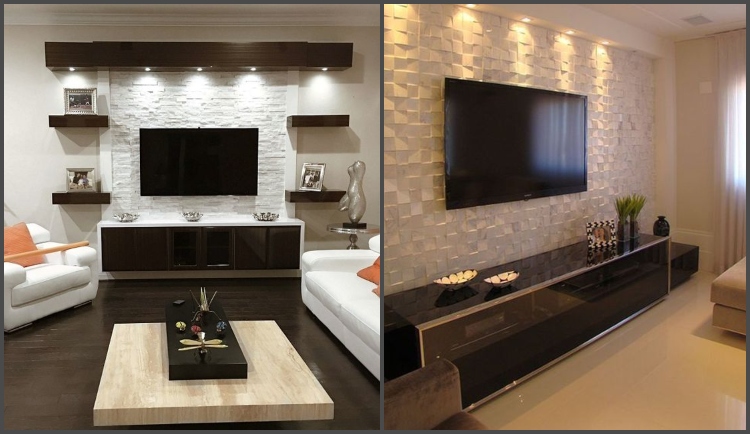 7.Wall Space Wooden Showcase Design
To utilize the entire wall of your hall room, specifically where the TV is kept, this wall space wooden design would be an excellent choice! In this home décor idea, the entire wall will be covered beautifully with the wooden shelves and cabinets to make it a showcase frame! You can keep all the essential stuff in the cabinets and shelves made from the wooden work along with your LED TV in the centre.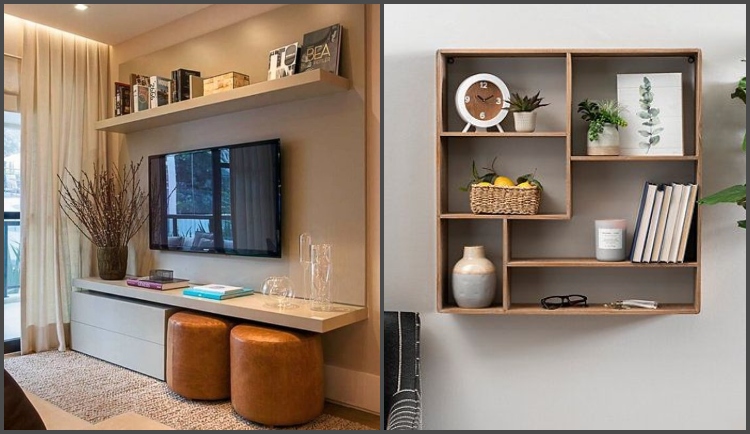 8.Traditional Wooden Style Showcase
We have another amazing showcase design that you can add into your home décor ideas. This is a traditional style made from the wood and has the closed shelves and bottom racks! You can easily and safely place your TV on this traditional wooden style showcase. However, you have to make sure that the room or wall should be big enough to enhance the beauty and elegance of this traditional wooden style.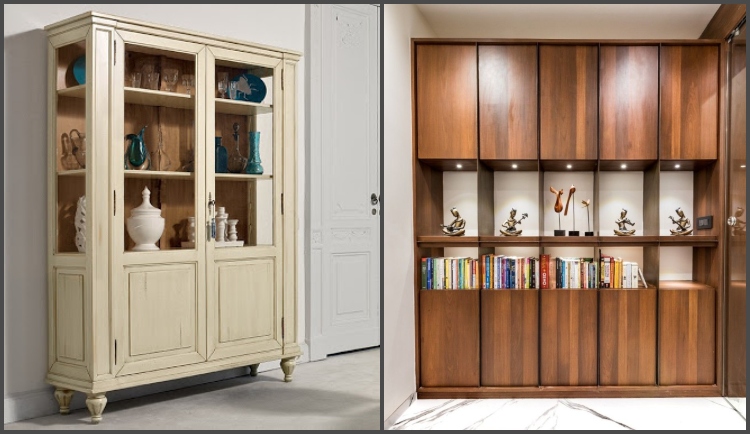 9.Trendy Showcase Design
You can also go with the trendy designs in which one of the popular one is that has a combination of shelves, cabinet and square-shaped blocks to keep the antique items, books and other essential stuff! Just get rid of those boring colours in showcase designs as these days you will get an amazing variety of contrast colour options!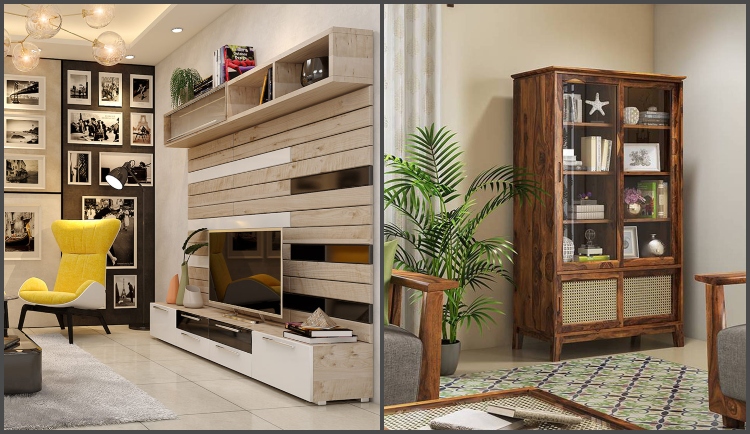 10.Glass Style Showcase Design
To make your home décor look stunning and interesting, glass style showcase pattern is absolutely a perfect idea to go along with! Besides the trend of wooden showcase designs, this one is glass style and design that makes any dull or boring room look attractive and beautiful. Also, if you choose the right spotlights, then it' truly icing on the cake!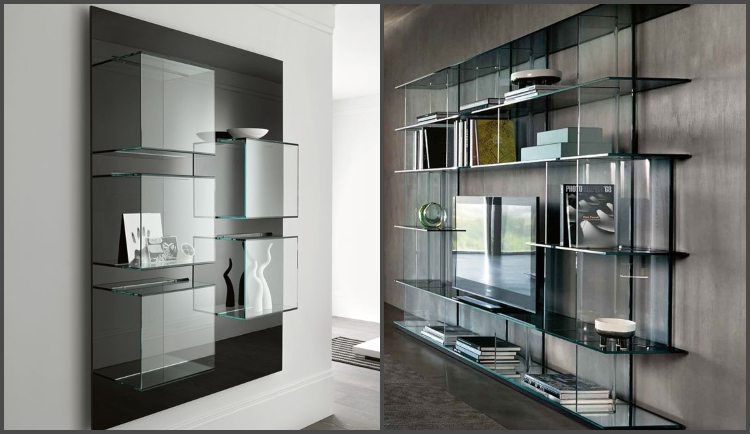 11.Bookcase Showcase Design
These days, you must have seen those bookcase styles, which are in square or rectangle shape open cabinets. With these minimal shelves design, you can add elegance and royalty to your home décor with this design.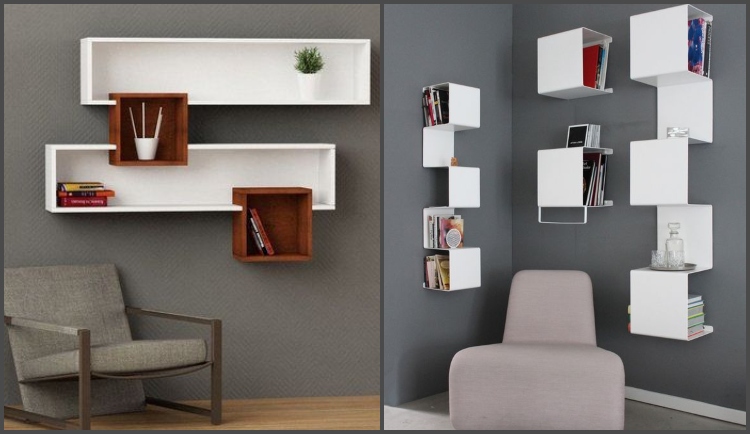 12.Designer Showcase Design
The last and final one in this list of beautiful design is this designer cabinet style in which you can easily keep all your stuff. The best part is that it won't take too much space of your wall and will surely compliment the beauty of your hall room!