Are you the one who loves experimenting with their hairstyles and haircuts? Are you the one getting inspired by the Bollywood actresses having different hairstyles on them? We're here to help you decode the ultimate favourite haircut of the B-Town beauties! That every actress has tried and made a remarkable appearance with the haircut. It's "the feather cut style", which every actress of Bollywood has rocked talking from Aishwarya Rai Bachchan with the long length feathered cut to the very elegant Deepika Padukone, Bollywood industry seems to love the haircut style. Let's go further and know more about the look.
A feather cut came to be known from the Charlie's Angels of the 1970s. Actress Farrah Fawcett who played a role in the Charlie's Angels made the featured haircut popular. A feather haircut or feathered haircut is said to be a classical style and it gets its name from the feather or a bird as the hairstyle resembles the same. Used mostly for medium or short hair but Bollywood Actresses has made a remarkable hairstyle with long shag feather cuts.
Difference Between Feather Haircut and a Step Haircut or Feather Cut and Layered Cut
A step cut is a layered cut with visible steps, the cuts in the steps are choppier and sharper, this gives an extra edge and bolder look to the hairstyle which is contrary to feather as the cuts are soft, non-visible and are blended in nicely which gives softer look to the haircut.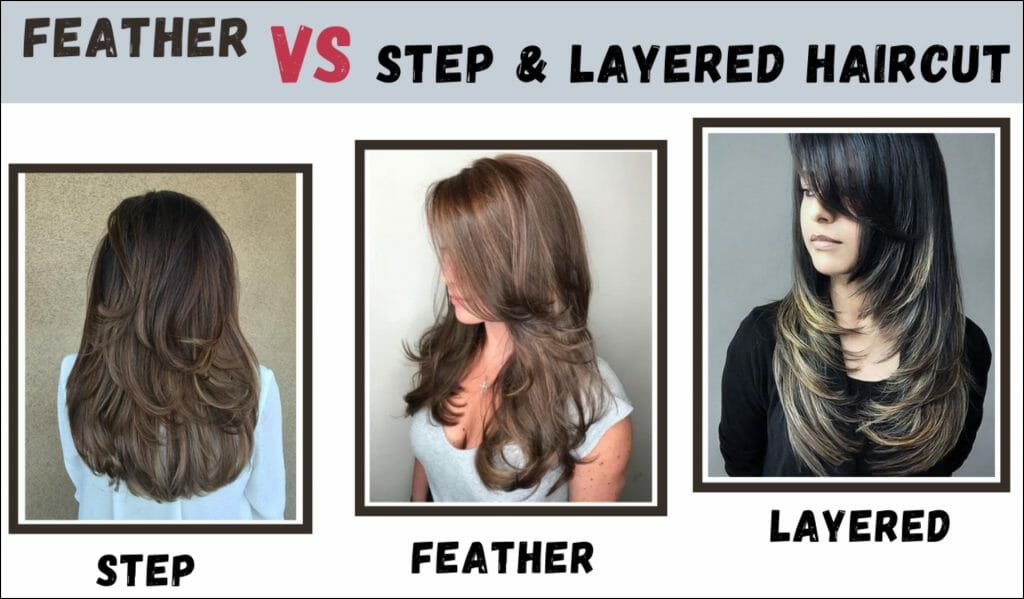 Feather cut has a fine texture with layers which are created as the feathered cut is a variable to layered cut. But feathers are done with razors and layers are made separately using different layered sections of lengthened hair and it's done using comb and scissors. Feather and layered cut can be combined with each other for extra details.
Let's find out 9 different types of a feathered haircut or feather cut in accordance to different lengths of hair including short, medium and long. Let's have a look at them:
#1. Thick Feathers For Long Hair
Most Indian women have thick long black hair. Women with long hair and layered feather hair cut will look amazing and stunning no matter what. This one is the most gorgeous and glamorous look of all as it suits every age category and face shape. All the hair salons and parlours suggest this particular one repeatedly as it's their favourite too.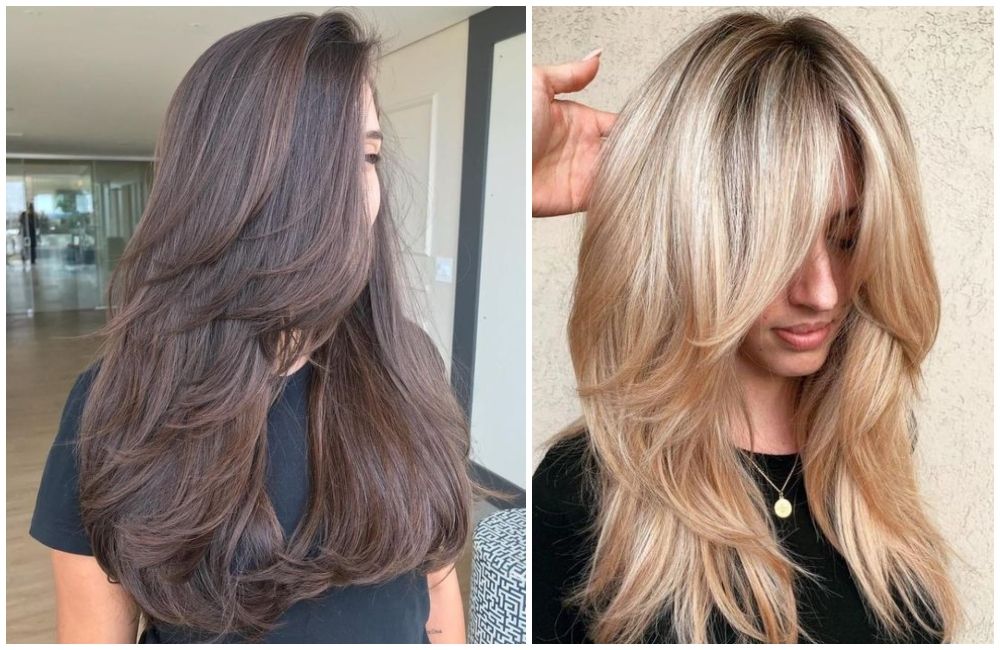 #2. Voluminous Feathers
Thick long hair isn't easy to take care of and we grow them as Indians because our Indian parents don't allow us to chop them till college or at least school days. Get experimental with those thick locks and go for a great messier feathered haircut with lots of feather chops to get the volume and lustre!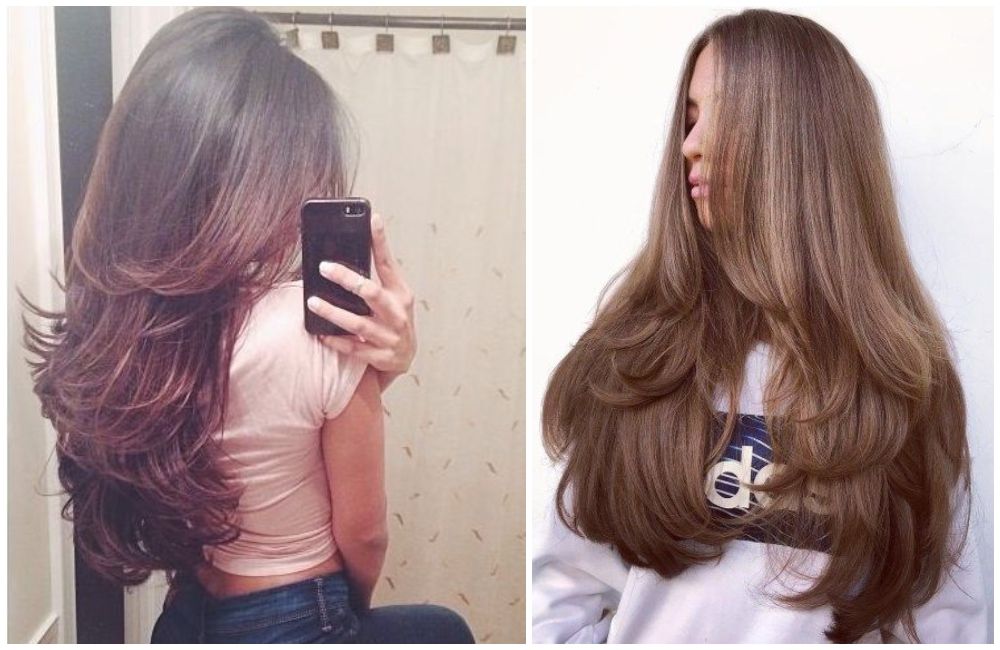 #3. Style in Medium Feathered Cut
This hair cut for medium length is apt as it has inward and outward edge curling which gives scrunch to the whole look. This medium length haircut looks best with an oval-shaped face. This feathered haircut is easy to maintain and makes you look glamorous and voluminous yet is easy to maintain. Style this haircut with a scarf and big winter hats for a stylish look overall. Deepika Padukone is one such glamorous woman who is a perfect example of carrying a mid-length feathered haircut.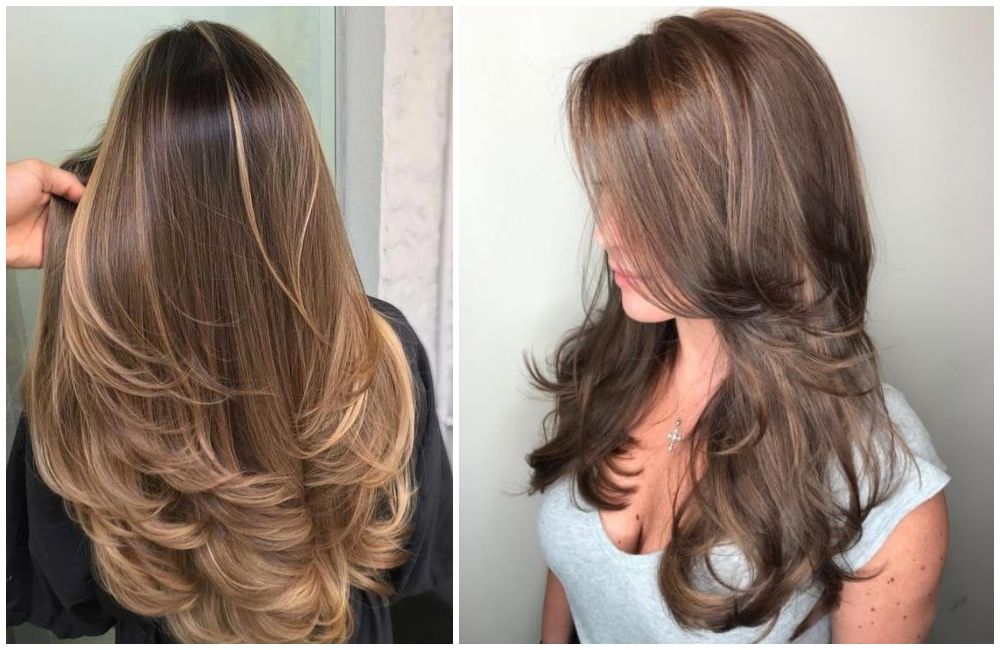 #4. Straight Fine Feathers
Don't worry if you have poker-straight hair, this haircut suits everyone and every kind of hair too. If you're not blessed with thick voluminous hair and still wants the bounce in your hair then this haircut is just for you. Feather ends and builds in the tendency of curls to give the volume that a girl needs. A girl with a circle face shape b can rock the look making the shoulder line and neck look full.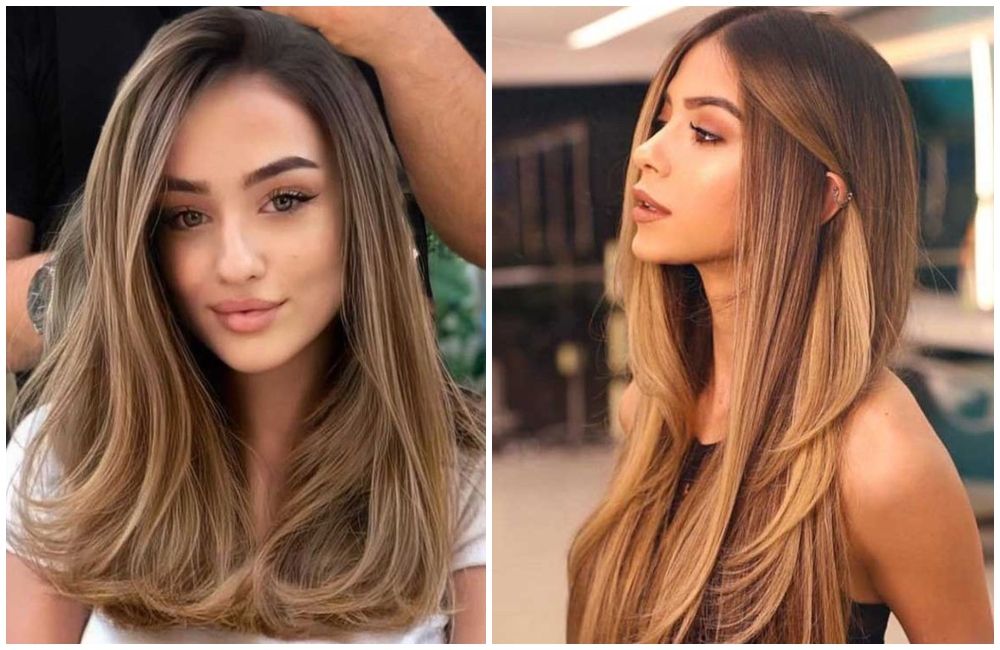 #5. Short Feathers
So the girl who is not so experimental and wants to play it safe can opt for a short feathered hair cut which as suggested by the name has short feathers at the lower portions while the upper hair remains simple.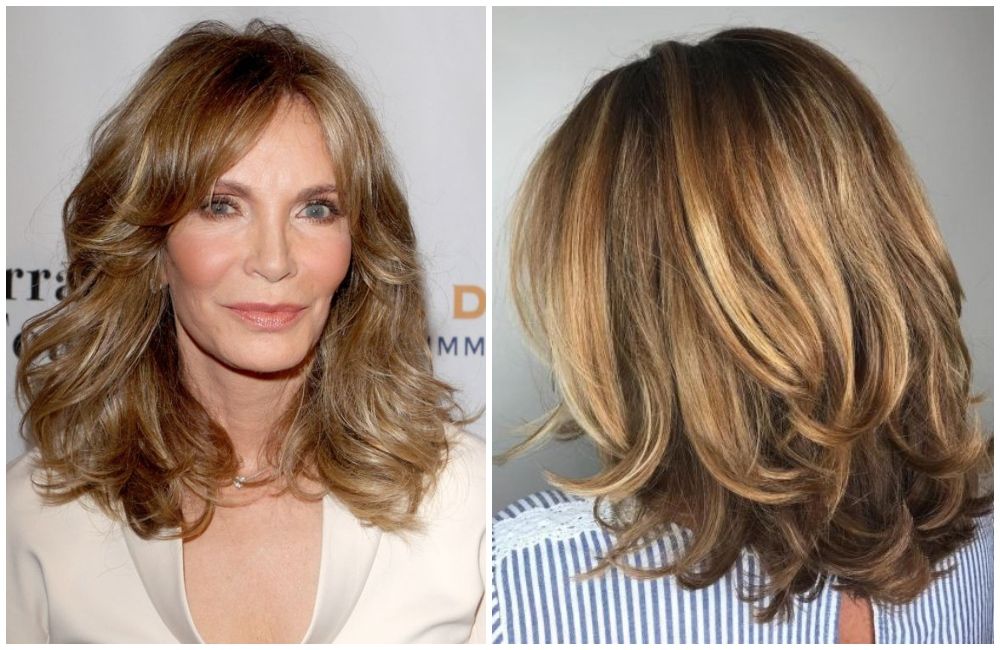 #6.Feathered Haircut for Very Short Hair
Girls with really short hair think that they cannot experimental much with their length of the hair but not to worry, a feather cut is possible even with very short hair too. Feather cut on short hair shows the hair cut nicely and gives the face a fresh identity also it's a zero maintenance look!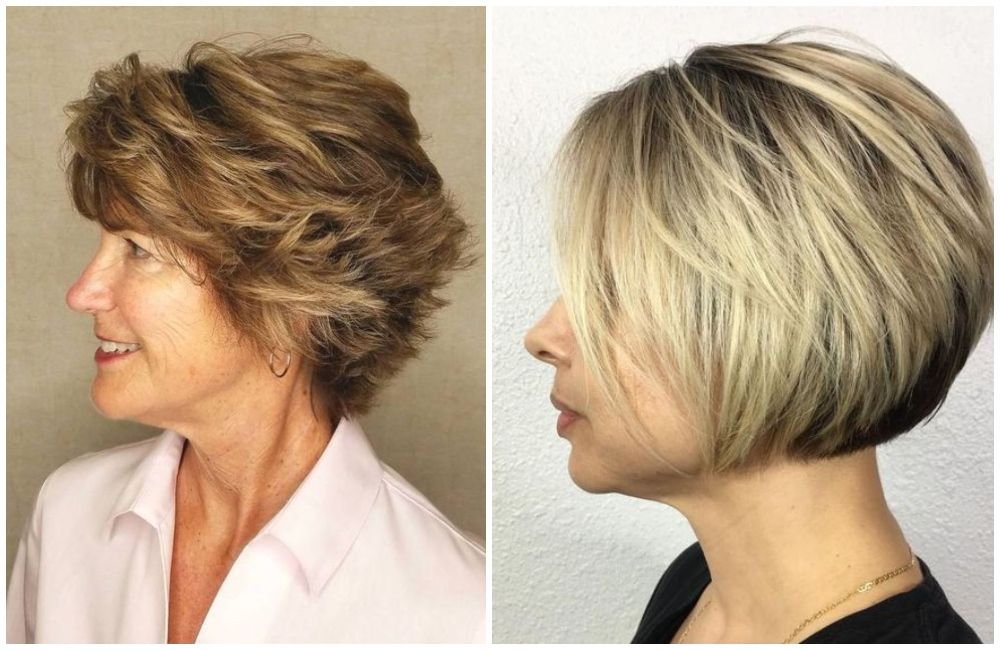 #7. Pixie Your Feathers
Pixie cuts are boy cut hair length on women just like a pixie, the cartoon character. Gul Panag is one actress that boldly owns the pixie feather cut and we know just because of her that Indian women can do the pixie feathers too. Pixie feather cut is a really short hair cut but it's actually bold and beautiful to play with.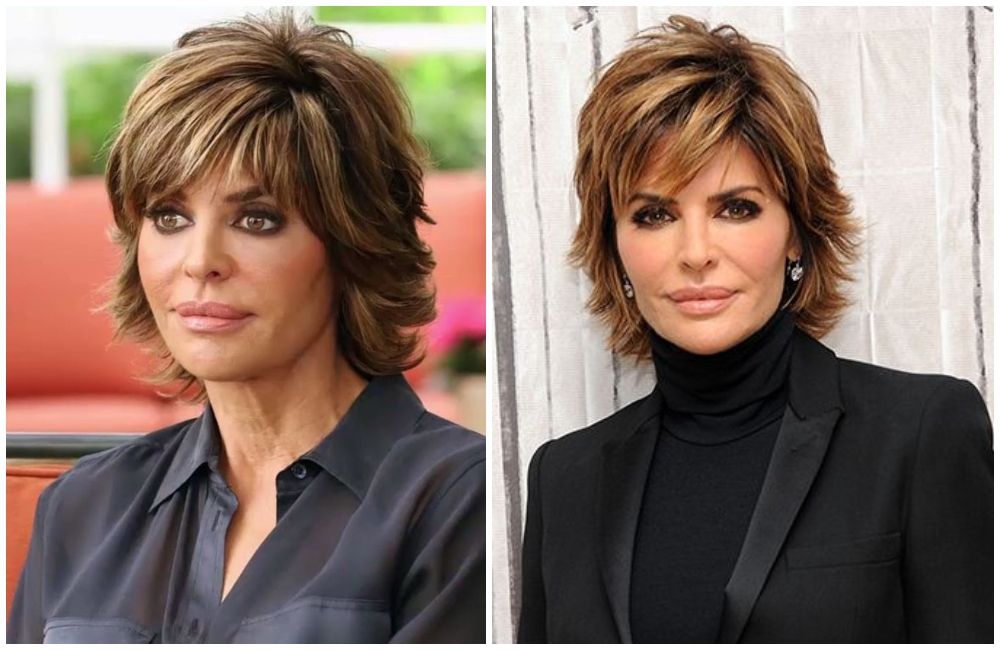 #8. Desi-Fi the Feathered Cut
We Indians have a tendency to love everything voluminous. Do haircut the Indian way, wispy ends of feathered cut give extra volume to the hair which suits the Indian attire and goes well with the whole wedding vibe too. Indians love extra volume in outfits and haircuts too so get one wispy haircut for your hair that gives the whole face a new identity.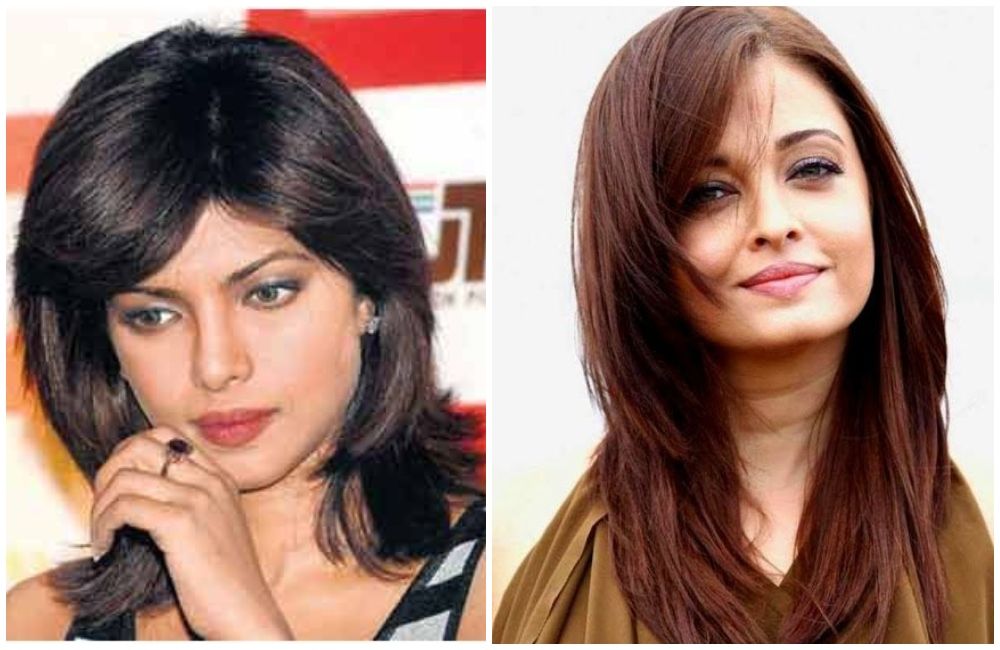 #9. The Fringe Addition
Add extra chic with those fringe. Fringes are super cute and funky in style. The feathered hair cut with bangs or fringes in front of the forehead is a match made in heaven! This look will best suit women with the thin structure of the face and on women with a big forehead as bangs or fringes will cover the forehead and make it look amazing as usual.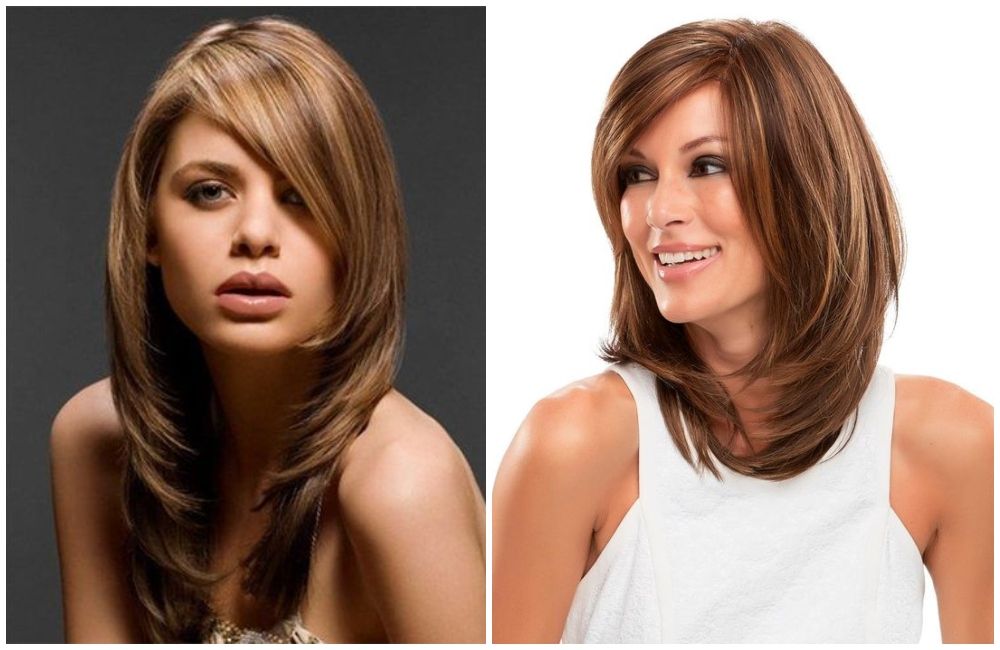 What are you waiting for? Get yourself a feathered haircut right now! Experiment with looks and haircuts to stand out from the crowd. Get inspired and be inspired!