What woman doesn't like good jewelry? This is one thing that a woman can never get enough of. Some good jewelry is all that is needed to turn a drab look into something that makes people go wow! Jewelry is also a mood-lifter for women. It has therapeutic properties just like shopping has therapeutic properties for women! It always makes sense to invest in some gorgeous jewelry pieces as they are essential to your wardrobe. Women's jewelry is often crafted out of precious metals like gold and silver. Platinum jewelry is also quite in vogue these days. A classic piece of jewelry that never goes out of style is pearl jewelry. It should be a staple for every woman's jewel collection.
Apart from these basic requisites for any woman's jewelry collection, there are a lot of other options that are trendier and more pocket-friendly. These options are viable in the sense that you can match your jewelry to what you wear without any trouble. There is always something available that will go with your outfit. You can go all matchy or you could alternatively gun for a quirky look by wearing some eclectic pieces, finding style in mismatch!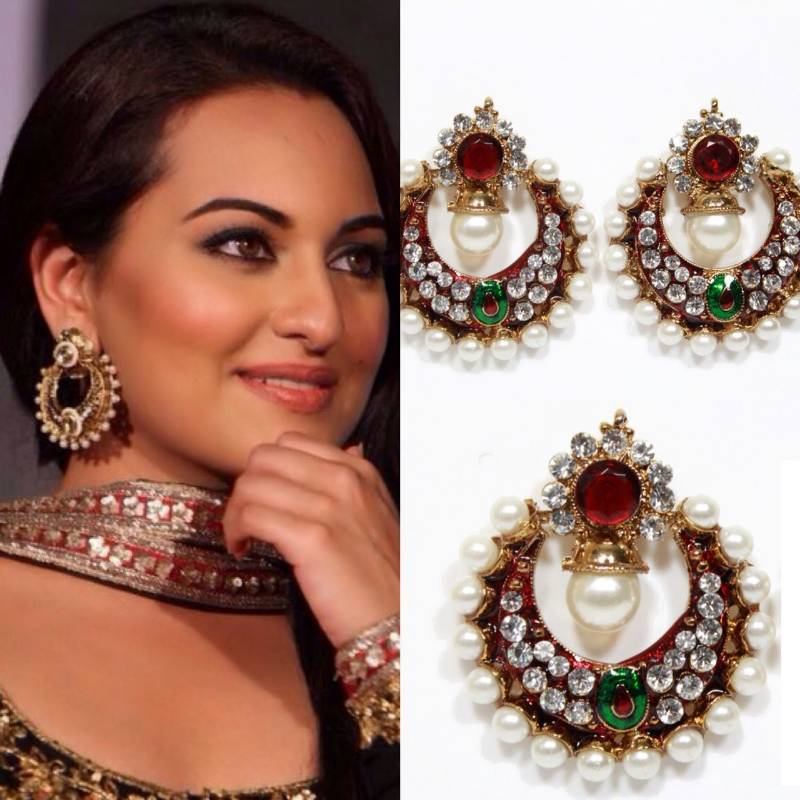 Earrings are the basic piece of jewelry worn by woman of all ages. These are versatile enough to go with all kinds of outfits. A fine pair of earrings will not need you to wear a neckpiece or any other accessory. There are so many styles and designs that are coming into trend that you will always find something to your taste. It is easiest to get a glimpse of the variety of styles when you shop for earrings online. The online stores have plenty of options for you to take your pick. For those in love with studs or smaller earrings, you have a lot of designs available. These earrings go with all kinds of dresses, matching your face shape or hairstyle! Alloy earrings look great and classy!
For dressier earrings, you can go for chandeliers and hoops. These danglers are great to add oomph to your look. Ear cuffs are the new cool. If you want to add some drama to your look, then go for an elaborate pair of ear cuff. If you wish to keep the look simple and yet flaunt this trend then go for the simpler designs of ear cuffs that you are sure to find online!
Why limit your ethnicity to just your outfit when you can do so much more with your jewelry and earrings in particular? Go ahead and try some of those jhumkas and chandbalis! If you are in love with the Sonakshi Sinha earrings then there is news that will get you excited. You can find and buy the celebrity's replica earrings online and own the look completely. Polka work or jadau earrings are as much in trend as other costume jewelry trends. The designs and styles are endless and you will find a myriad of colors to match to your ensemble.