Makar Sankranti (Festival of Sun God) is a very auspicious day celebrated during the month of January 14th every year, on which zodiac constellation happens; movement of the sun (entering in Capricorn) is called 'Sankranti' and when Sun enters inside the Capricorn is called 'Makara'. All in all, it is known as 'Makara Sankranti' – beginning of the new era. This festival is thus celebrated in all parts of India with different names. Even their way of festival celebration slightly differs, but their joy remains the same!
Below listed are few of the states along with the names of the festival.
Andhra Pradesh, Gujarat, Maharashtra, Kerala – Makara Sankranti
Nepal – Maghe Sankranti
Assam – Magh Bihu
Bihar – Makar Sankranti/Sakraat/Khichdi
Delhi and Haryana – Sakraat / Sankranti
Himachal Pradesh – Magha Saaji
Karnataka – Suggi
Kumaon (Uttarkhand) – Ghughuti
Odisha – Makara Chaula
Punjab – Maghi
Rajasthan – Makar Sankrati / Sankrat
Tamil Nadu – Thai Pongal
West Bengal – Poush Sankranti
It is the new harvest season (winter ends and spring begins). It is such a special day, which brings the families and friends all together in a single place and gifting each other with joy. All people celebrate this festival with full enthusiasm wearing new dresses, jewelleries and other attractive accessories.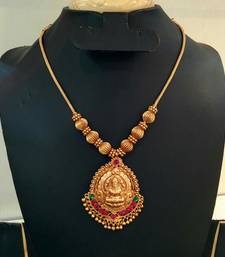 Adorn Jewelleries on Sankranti
There is also a belief that, buying gold on this special day gives more happiness throughout the year. Hence, this is the only occasion for the women folks to demand their husbands, brothers or parents to get them gold. Those who cannot buy gold or silver jewelleries would buy at least the gold and silver pleated jewelleries, as well as some pearls and metallic jewelleries whichever they wish!
If you are one among such person, who have religious belief and has a great interest and an urge to buy some awesome earrings, necklace, Bangles & jewellery box, etc. on this day, you can move either to your local stores or buy them online. The best suggestion is to buy them online to find jewelleries of different designs and patterns of various states.
When to buy Jewelleries?
Obviously, there is no specific time, date or day to purchase jewelleries; you can get these jewelleries any time you wish. It does not mean that, you have to buy only on the day of Sankranti, if you buy jewelleries a week before Sankranti starts that would be fine, as you can wear them over your new dress on the Special Sankranti day.
Where to Buy?
Why don't you browse online stores like Jabong and Mirraw? Both online stores provide good discounts. However, Mirraw offers 50% discounts on all the mind-gearing jewelleries. The latest price and discounts offered at this online store would create a craze inside you to buy more and more stunning jewelleries. You can get complete set of bangles to necklaces and earrings as well. Try some of these, as the prices are cost effective, with several amazing designs and many exclusive patterns. This makes you feel proud to welcome your family or friends by creating special attention towards you.