If you are attending any wedding ceremony, you must be confident enough about your dress and looks! Do you smile just for the sake of photography? If are doing so, stop that habituation, you must smile with full of confidence and pride about your beautiful looks and not just for the sake of giving pose to the camera. This is possible only through the traditional wear like saris or lehenga cholis.
You must thus ensure to wear traditional attires on weddings, as it's only the traditional attires that make you look glamorous on weddings, yet these traditional wear have the magnetic power that creates attention of the audience who attend the function. This gives you several fans in the marriage hall.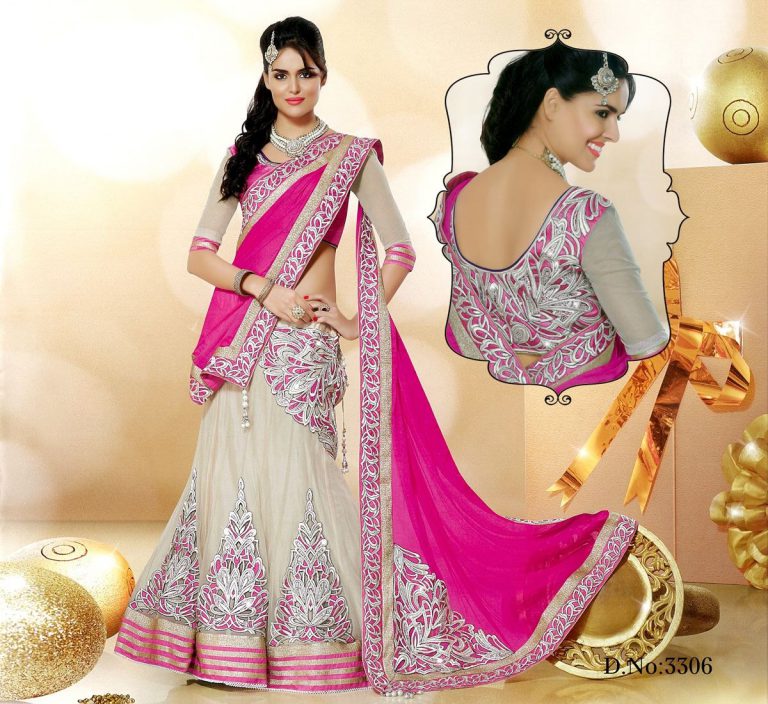 What types of Lehenga suits well on Wedding?
You cannot wear normal lehengas in your wedding, and you must need beautifully designed designer lehengas to get highlighted in the entire crowd. You can find several bridal lehengas in many garment shops, but how can you buy in any shop without knowing about the actual price tags? It is very important to check for the price tags and compare with other garment stores before getting these lehengas. Though the designer lehengas are bit costly, you must take time to find out some good discounts so that you can save amount for other dresses.
Since, Indian marriages will last for approximately a week like Mehandi ceremony, Haldi ceremony, and some other functions, you have to focus on buying dresses for different occasions. And these lehengas are perfect for both Wedding and Mehandi Ceremonies. However, do not wear too grand dress on Mehandi ceremony, let it be simple with heavy works just on the border line at the bottom, and let your dupatta look fancy and match with the choli you wear.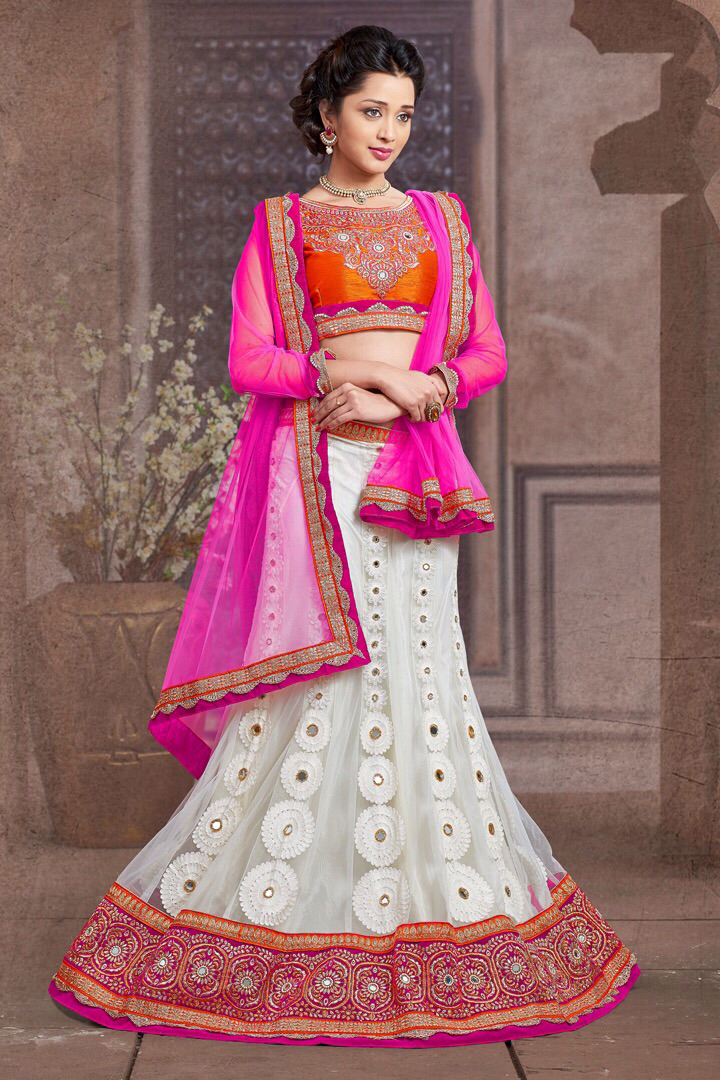 Which Lehenga Material is best to pick?
Lehengas arrive in different materials like Cotton, Silk, Polyster, Cotton Silk, etc. Do not go with material, if you love the design and quality, grab them. But you must check with the quality of the dupattas. Do not pick the dress, if dupatta is too thin or too thick, it must be medium quality. However, if you feel the choli and lehengas design is perfect for you, but dupatta is not good, you can find such designer matching dupattas in other shops. The dress is more important, if you like the color and design of the lehenga choli, just grab dupatta that matches border of your lehenga or color of your choli. Always remember, instead of matching dupattas or choli, twin colored choli or dupatta would be the brilliant selection. You can try the combination to give a great glamour to your wedding lehengas.
Choosing lehengas is not a great task, but it needs little bit of knowledge in selection. Do not go with trend; just ensure if the color and design of the lehenga suits you, if you feel it's perfect in all aspect, do not wait just buy and get ready for the wedding.