The elegant and timeless Nauvari saree is a customary Maharashtrian style saree. The beautiful and graceful saree is worn by almost every Maharashtrian woman either casually or occasionally.
From one generation to another, the trend and tradition of wearing Nauvari sarees is passed on. Apart from the ethnic saree, what differentiate the outfit are the ornaments and accessories. With nauvari saree, there are some essential accessories, which you can wear to enhance the beauty of the outfit.
Therefore, here is the list of 10 essential accessories, which you can wear with the Maharashtrian Nauvari saree.
#1. Nath
Nath is a traditional nosepiece which is woven with pearls and stones and has a typical paisley shape. There are a variety of styles and designs available in Nath from which you can choose according to your attire. One of the most popular designs in Nath is 'brahmani' in Basra moti and emerald, which perfectly goes with any nauvari saree.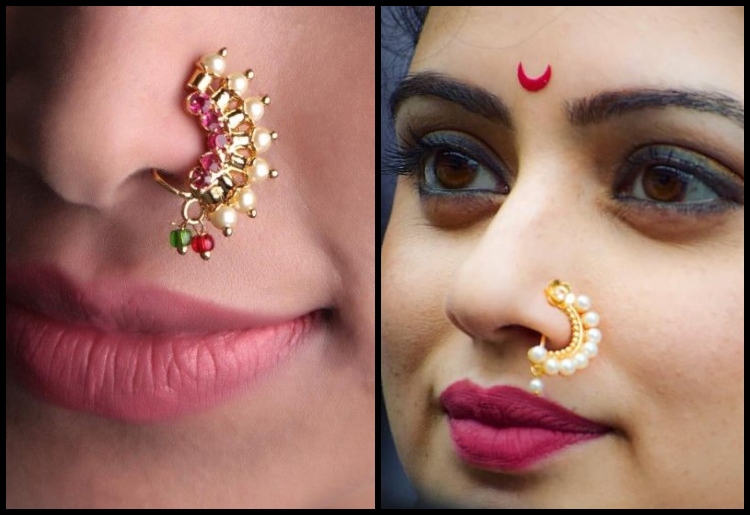 #2. Thushi
Thushi is a conventional style choker necklace which has beads and pearls. The prominent plus point of wearing this ethnic Maharashtrian style necklace is that it comes with an adjustable dori. So, whenever you wear the Nauvari saree, make sure you pair it with the Thushi style neckpiece for an authentic Maharashtrian appearance.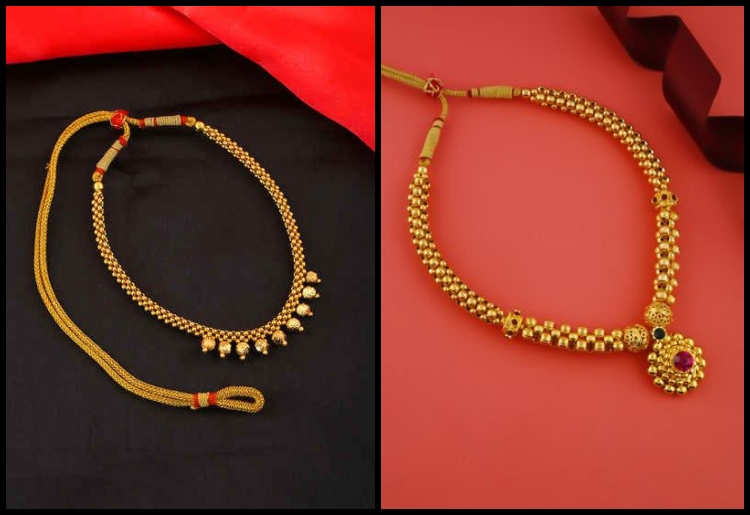 #3. Bugadi
Usually, Bugadi is worn at the helix part of the ear and considered as a crucial Maharashtrian ornament. Historically, Bugadi was only available in pearls, but nowadays it comes in various alluring designs along with the studded diamonds. Whatever colour in Nauvari saree you choose to wear, Bugadi can be paired with any tint easily.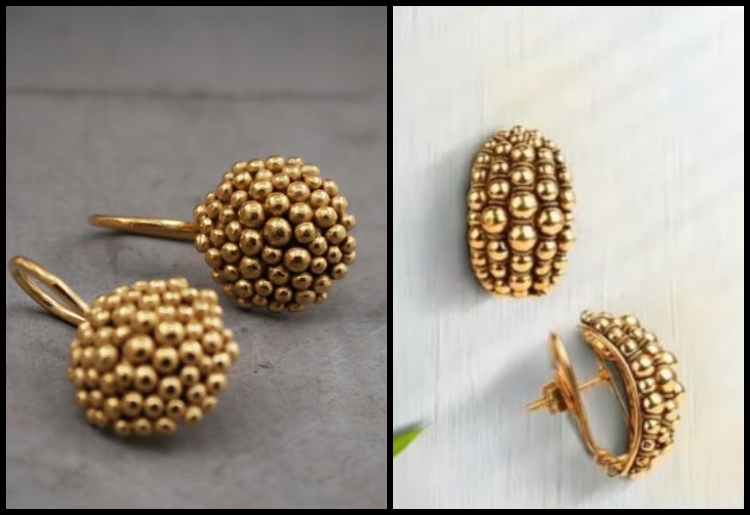 #4. Kolhapuri Saaj
Kolhapuri Saaj, as the name suggests, is a Kolhapuri ornament and for a married woman it has a special meaning just like 'mangalsutra.' Kolhapuri Saaj necklace is made with the amalgamation of 21 leaves and Jav Mani (golden beads). In addition, there are ruby stones along with the emeralds in it. To flaunt your beauty, you can wear this stunning and exquisite ornament with the Nauvari saree.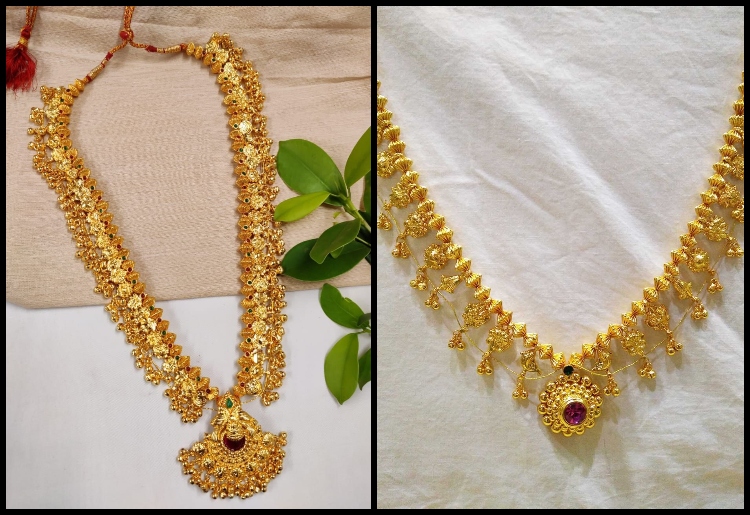 #5. Ambada
Traditionally, Maharashtrian woman has a common hairstyle, which is bun and to adorn the bun, they tie it with the unique bun Pin or adornment i.e. Ambada. Basically, Ambada is in round shape and tied on the bun followed by a jasmine 'Gajra.' To finish off the look, you can wear the Ambada with the Nauvari saree.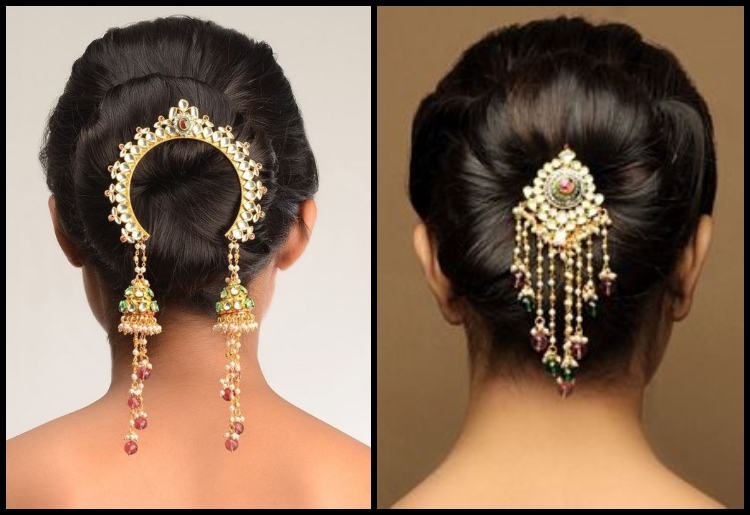 #6. Vaaki
Vaaki is an armlet or also regarded as the 'bajuband' which is worn on both the arms. However, women wear it on only one arm nowadays. The solid gold design studded with a ruby stone in the middle and pearls. For every Maharashtrian woman, Vaaki has a special place and goes perfectly well with an enticing Nauvari saree.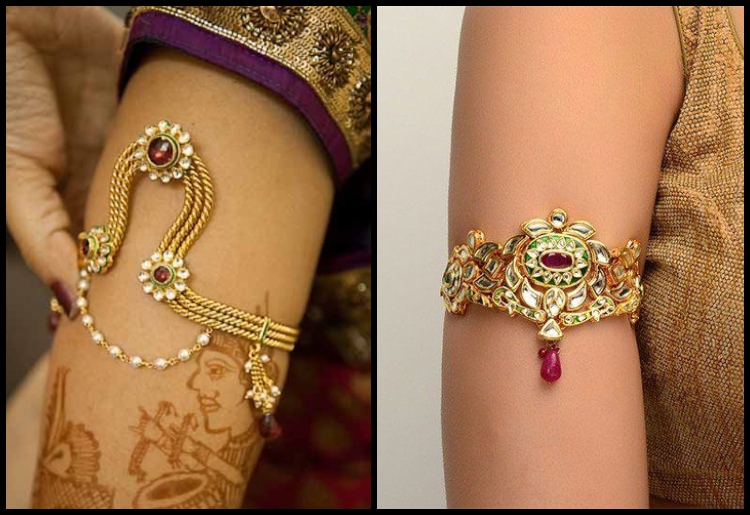 #7. Tode
Tode is Maharashtrian style bangles, which has traditional and religious values attached to it. The solid bangles are befitting to match with any traditional saree. Besides the other accessories, Tode is worn by almost every Maharashtrian women with the ethnic nauvari sarees.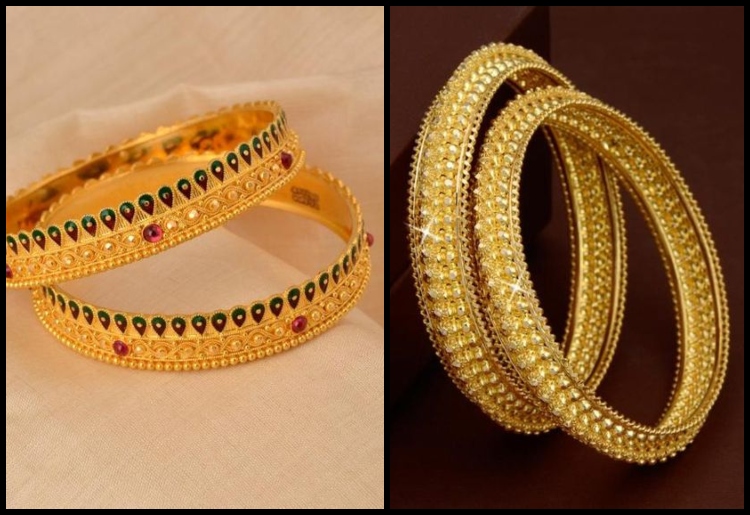 #8. Kolhapuri Chappal
Kolhapuri Chappal or flats are trendy and famous in Maharashtra. Every woman wears the Kolhapuri Chappals either with the casual Nauvari sarees or with the designer and embellished sarees. The exceptional design and comfortability of the footwear makes it the most preferred choice of every Maharashtrian woman.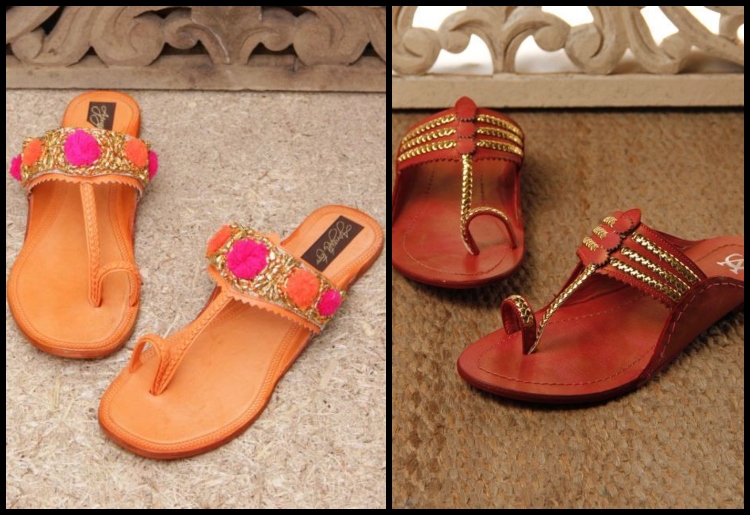 #9. ChandraKor Bindi
Chandra Kor Bindi is an important part of the adornment and without this traditional style Bindi the entire outfit is incomplete. It's a crescent shape moon Bindi, which is available in enormous hues and tints. Therefore, to complete the look, you should wear the Chandra Kor Bindi pairing with the Nauvari saree.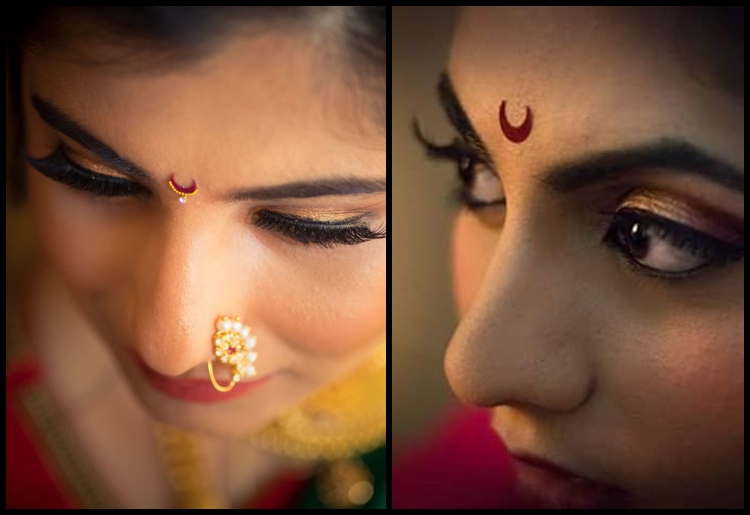 #10. Karnful
Karnful or Maharashtrian style earring is must-have jewellery for every woman. It's a lock style earring, which has intricate and mesmerizing design patterns. Without Karnful, the whole look in Nauvari Saree is absolutely dull. Hence, do not miss to wear this traditional earring along with the other ornaments to embrace your beauty and personality on special occasions.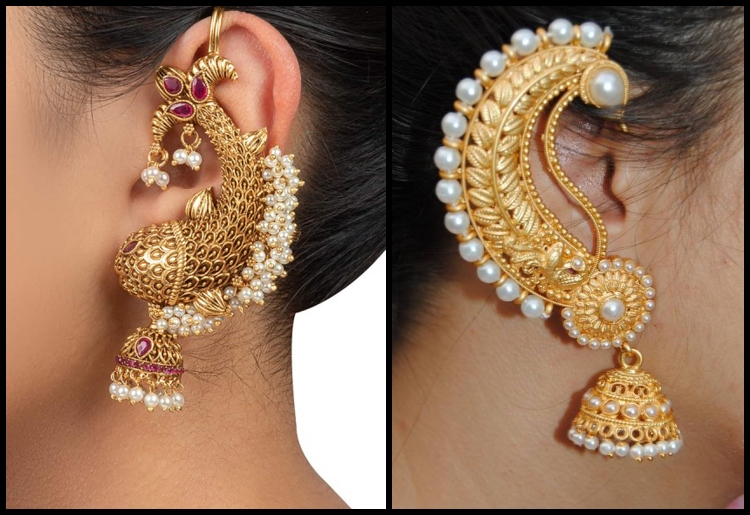 Now, I hope that you do not forget to wear these 10 essential accessories with the Nauvari Saree to make a fashion statement in a traditional look.