Now the year is coming to get over and the new year is on the way with lots of fun and adventure. When we talk about the year-end we always come to know that the worlds biggest selling day is coming and we have to get ready to grab the best offers. Yes, It's time to celebrate "BLACK FRIDAY" Worlds biggest shopping sale day. We all know that each and every band who participates in this sale has a huge discount on their listed product and we have to get ready to grab this sale because this day is one of the day where you don't have to think so much about the spend. In day to day life, many users looking for a big sale which will help them to shop more by spending less money, for such people this sale is coming like a Christmas surprise.
Why It a Black Friday

The concept of retailers selling after a long year started before the day was designated as Black Friday. In an effort to kick off the Christmas shopping season with a hit and attract hordes of shoppers, stores have been promoting great deals on the day after Thanksgiving for decades, relying on many businesses and companies to give their employees a holiday that Friday and many people rush for shopping for upcoming Christmas season that's why this day called as Black Friday.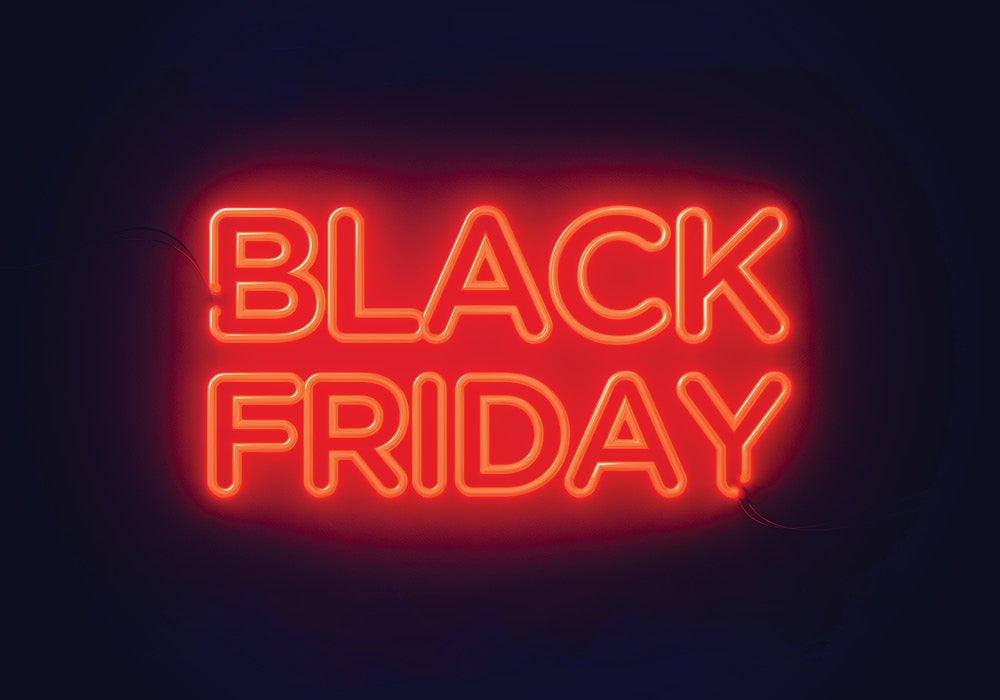 Meaning Of Black Friday

Black Friday in the united countries is the day after Thanksgiving day, which is traditionally a holiday for many employees and workers. This is usually a day of special shopping offers and big discounts and is considered the start of the Christmas marketing season. This day is also important for retailers like cyber ​​Monday, for many consumers the first business day after a long holiday weekend, and online retailers offer deep discounts. Let us celebrate this day with mirraw with great discount offers.
`
Mirraw's Black Friday
It is common for retailers to offer special promotions online and in Black Friday online shops. To keep up with the competition, some retailers resumed their business on Thanksgiving while others started offering deals in early November. It is well known that most fanatics skip Thanksgiving dinner and camp out in the parking lot for days or even weeks to get great deals. Mirraw's black Friday is special for this year because we have completed our 10 years journey this year and looking for more ahead.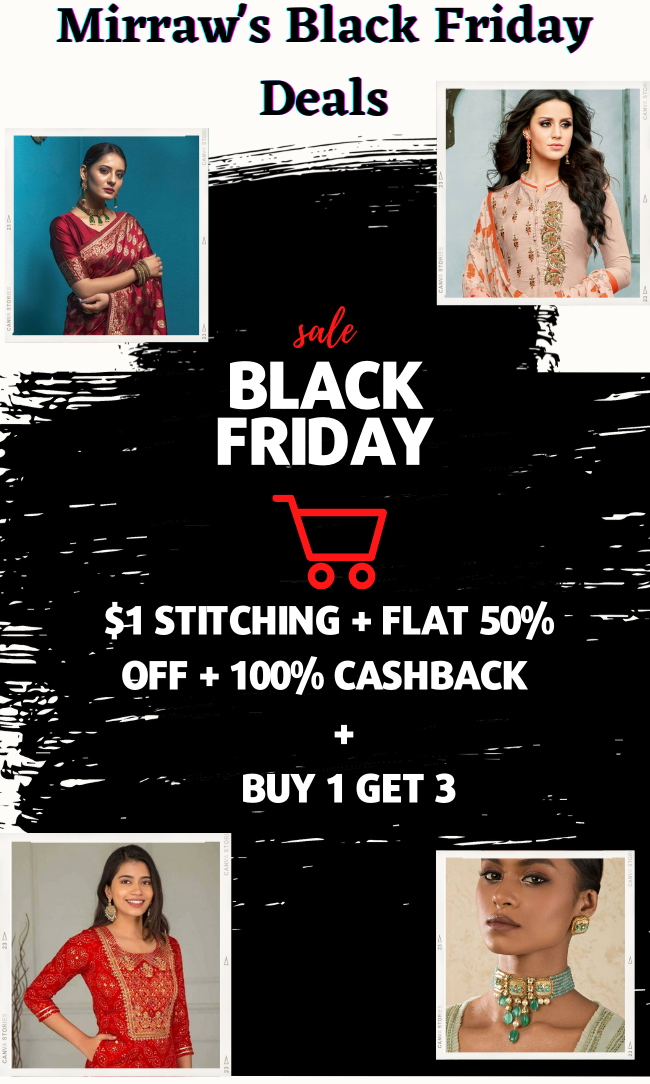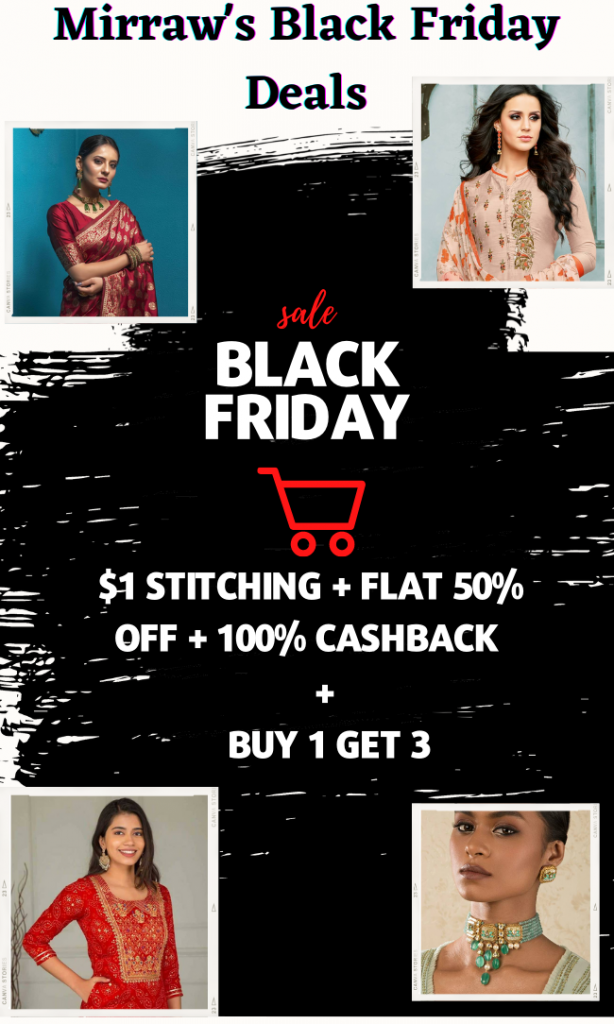 There are so many hot deals that will be live on the 26th of November 2021 on our site for your favourite ethnic clothes. We always working hard to make our customers happy and This day is so important for us to make our customers feel satisfied and lucky of being customers of mirraw. While there are still 2 weeks to Black Friday – also known as the biggest and best shopping event of the year – brands and retailers have been boosting prices by launching their deals early and early. And that's what we're here for.