In the market of sarees online, Vidya Balan sarees have gained maximum popularity. Vidya Balan very astutely chose the 6 yard sarees as her attire for public appearance off screen. From Chanderi to Kanchivaram Vidya Balan has worn it all with extensive grace, so much so that these sarees have evolved globally as Vidya Balan Sarees.
Vidya Balan's saree avatar
After the fashion catastrophe in the movie "Heyy Babyy", Vidya Balan has been spotted wearing sarees for the past three years. Vidya Balan in her 6 yard sarees has made a new fashion statement. Her sarees are one of the most preferred among the sarees online.
Vidya's boundless saree collection
Vidya in her sarees has surprised us with a new look in award functions, movie promotions, press interviews etc. Vidya Balan's saree collection has been versatile. Breaking from her usual cotton sarees she has been spotted wearing chiffon and georgette sarees.
Vidya in her Sabyasachi sarees has shown her admires two very different facades of saree wearing. She has worn the black and red bordered ethnicsilk saree with the same grace as that of a purple chiffon netted saree with a designer black blouse.
Vidya Balan Sarees are considered an inspiration for those who wish to stick with an Ethnic Indian Look. She is considered as a fashion diva when it comes to her saree collection.
Get the Vidya Balan look online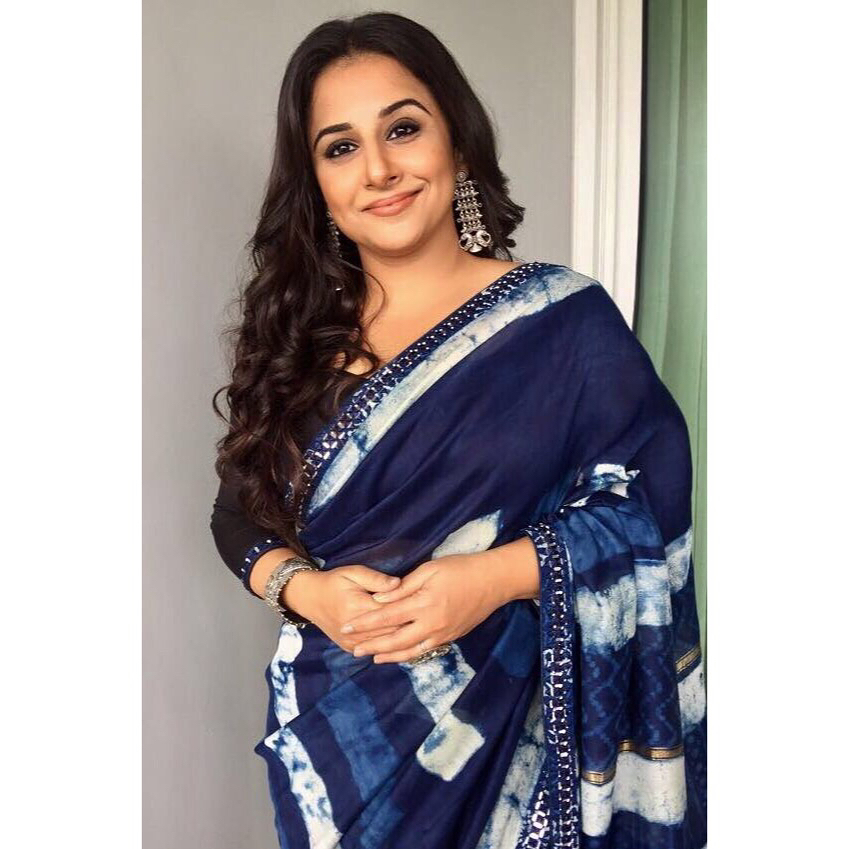 This growing popularity for vidya's sarees and more and more of her followers started aping her style. This led to an online rage for Vidya Balan Sarees. Many e-stores selling sarees have most of the authentic Vidya Balan Sarees to offer to its customers.

While buying sarees online you can
Get what you are looking for sitting in your house.
Select your dream saree within your budget.
Check numerous sites to get the best price.
Customise the design.
Get more options.
Sarees online cater to a wide market. You can access the most authentic designs crafted in one corner of India from any part of the world. With a swipe of your card you can buy sarees online without the waste of your time, money and energy.
The kalazone sarees online are often available at a cheaper price than the others, this is to compensate for the stiff completion in the market. To attract the customers these online sarees often come with a lot of discounts and offers.
So if you are inspired by Vidya's style and you are looking for your own collection of Vidya Balan Sarees then the best way to start is to buy sarees online.