Summer is at last here carrying with it warm sunshine and a load of accessories that you can experiment with! This is the ideal time to consider trendy and stylish hair accessories that will make any summer outfit look unique. Accessories can be anything from a colorful headband to a charming bow, hairpin or even a cap. Get innovative this summer and get your groove on as you pick out outfits which match the best hair accessories in town.
Walk in Style with Authentic Hair Accessories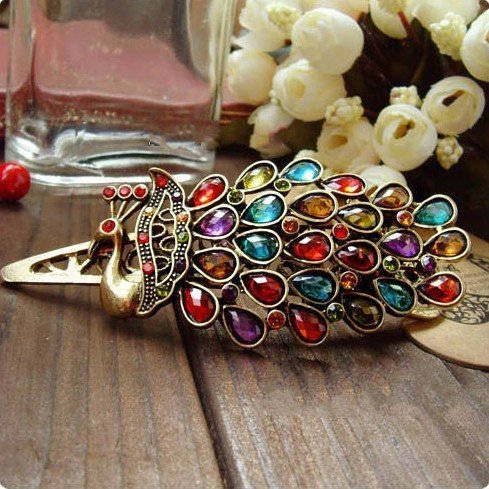 Caps
A lot of people stroll around with caps through the summer months but a girl can rock a hat just as much as the boys! Why don't you try a feather clip in your cap with a pretty little Sunday frock? A baseball hat can give a girl a laid back, yet elegant look while a wide cap can furnish both utility and style. Straw caps are an awesome choice for the summers, whether they are plain or embellished with little bows or jewels, a straw cap will protect you from the heat rays efficiently.
Headbands
Headbands are an incredible hair adornment particularly summer season when you cannot tolerate your strands from falling on your forehead. These accessories can come in strong hues, funky botanical prints or striking animal prints. They can be beaded or sequined, multi stranded whatever you're searching for, and you just need to check online stores for a vast variety.
Barrettes
Use a barrette or hairclip to draw areas of hair far from the face are comfortable as compared to head bands. You certainly won't feel a migraine springing in! Barrettes are available in assortment of sizes, styles and designs. They are without a doubt chic and sophisticated adding glamour to your outfit. They are known to be incredibly retro in style offering a vintage look especially if you're pairing it maxi shorts and crop shirts.
Scarves
A scarf around the neck in the winter is ordinary however a satiny scarf worn around the head gives an elegant look. Colorful and designer scarves are an extraordinary approach to embellish any summer outfit. Whether you're tidying up for a date or planning an outing on the beach, a scarf protects your face from dust and heat while you travel.
Head Wraps
Head wraps are like head bands, with the exception that they are normally thicker, giving more scope to the head. These are incredible hair accessories for women who are inclined to getting sunburns. So if you're eager to protect your scalp during the heat, chuck aside the scarf and go for head wraps instead. Add a little bit of style to your summer outfit with an interesting look that is complimented by designer head wraps.
Bandana
Bandanas are worn just by men and women! Such a hair accessory can certainly give women a rocking style look only to be enhanced by outfits that are fit for the generation. Variety of styles, colors and patterns are available online if you're searching for unique and trendy bandanas.  Search for floral designs, strong shades or stripes if you want a funky look!