Salwar suits can never be out of vogue as they exhibit both- the contemporary charm and modern day boldness in accurate proportion. Given the fact that there are bounty of salwar suit designs available in the market one can often end up in fix. To minimize the confusion and select the right salwar suit it is important that you get the right neck design and pattern. Following are some tips that can come handy for you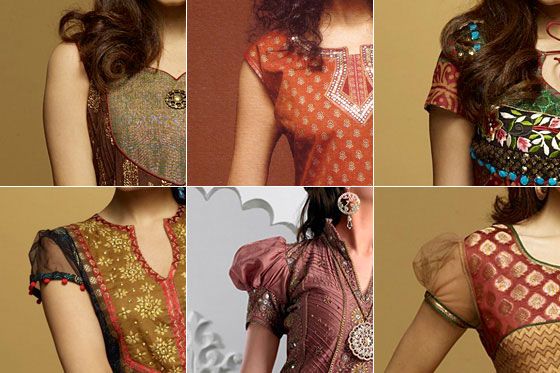 1. Square Neckline:
Square neckline works best for plump figured women as it makes them appear slim and elegant. Women with stout neck or narrow shoulders should definitely opt for this neck style should combine this neck style with high heels. Keep accessories on minimum while adopting this style.
 2. Scoop Neckline:
Scoop style gives a U-shape to your neckline and is suitable for all ladies with narrowed down shoulders and small bust line. This neckline style adds on to your oomph factor. Danglers and hoops would blend well with this neck design.
3. Halter Neckline:
Halter Neckline gives an elegant western style appeal to your salwar kameez. This neckline style will expose your back completely so ensure that you are able to carry on the look aesthetically.
4. Assymetric Neckline:
Assymetric  is the most in style neckline. The neckline can be combined with one side collar, zari and embroidery work too. Ensure that you drape your duppata sideways to do justice to the neck style.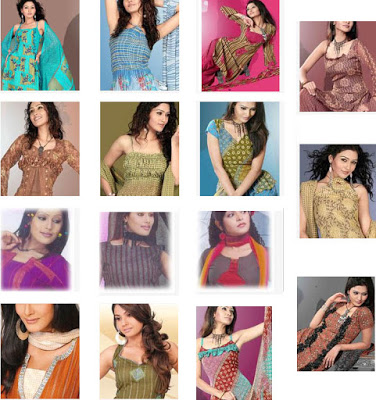 5. V – Shaped Neckline:
V- Shaped neckline should be tried by oval face shaped woman. This neckline should be combined with straight fit chudidars to make it look more appealing.
6. Boat Neckline:
This is one neckline that suits mostly all women. This is one of the most famous and all time neckline designs.
 7. Collar Neckline:
The collar neckline gives a more professional appeal to your salwar kameez and it can be adorned without a duppata too.
8. Crew Neckline:
Crew design is a must have for ladies with heavy bust line. It's a must have for a cocktail party.
9. Closed Neckline:
A closed neckline design looks best with heavy embroidery work and full sleeves.
10. Sweet- Heart Neckline:
This neckline comes with curve design ending down towards the bust line. It looks best on all sleeve types right from semi to full sleeves.
11. Key Hole:
Key whole neckline is for all women who like a long tie style below the neckline.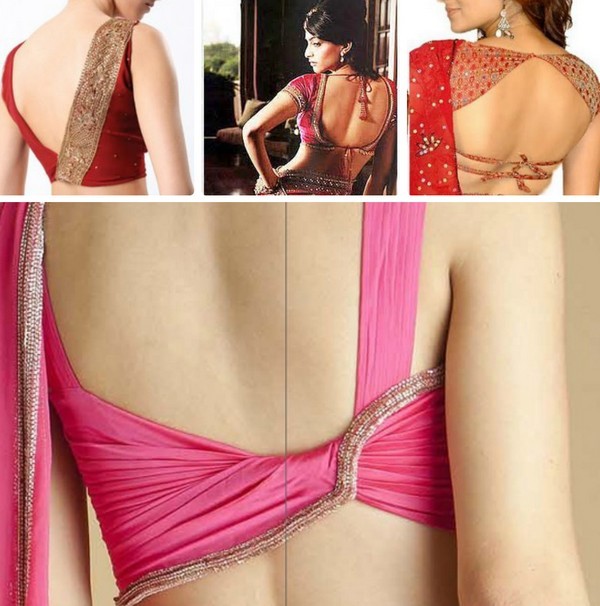 12. U-Shaped Neckline:
U-shaped neckline compliments best with floral designs and sleeveless pattern. It's one of the retro age fashion styles.
13. Round Neckline:
Round neckline is a perfect blend of traditional and modern design. It looks best with colossal colors and shades.
14. Queen Anne with Scoop Neckline:
This neckline is for all those ladies who wish to look sexy to the core. The neckline should be incorporated with sequins or embroidery design.
15. Jewell Neckline:
As the name suggests this design type acts just like a jewel in the crown with its heavy ornamental design work.
16. Illusion Neckline:
This type of neckline is mainly suited on silk and net material. Ballerinas further enhance the look of this neckline.