26 JANUARY 1950 is the day when Constitution of India came into existence and that's the day we honour as INDIAN REBUBLIC DAY and keep on celebrating it every year. On this day we carry out various activities like flag hoisting, National Anthem, Republic Day parade and speech to devote our tribute to India
Nowadays youth trends are crowded on social activities where people engaged in sharing quotes, messages and wishes through various medium like instagram, Google plus, Facebook, twitter and whatsapp to give respect to the country, So to get this all activity information at one place, we will be sharing you the post which will help you get all things you desire for Republic day at one point and you can share it with family friends and your loved ones to show your regards towards Country
#Republic Day HD Images
#Republic Day Speech
#Republic Day Quotes
#REPUBLIC DAY NATIONAL ANTHEM
#Republic Day Wishes
FREE REPUBLIC DAY HD IMAGES 2017 – 2018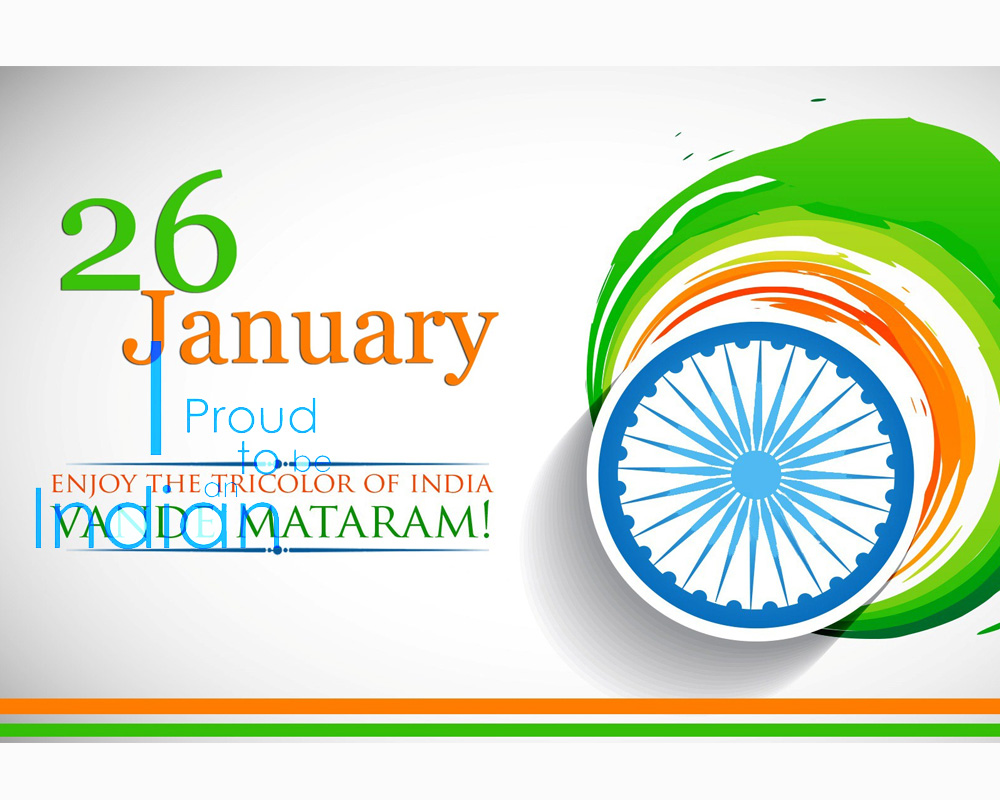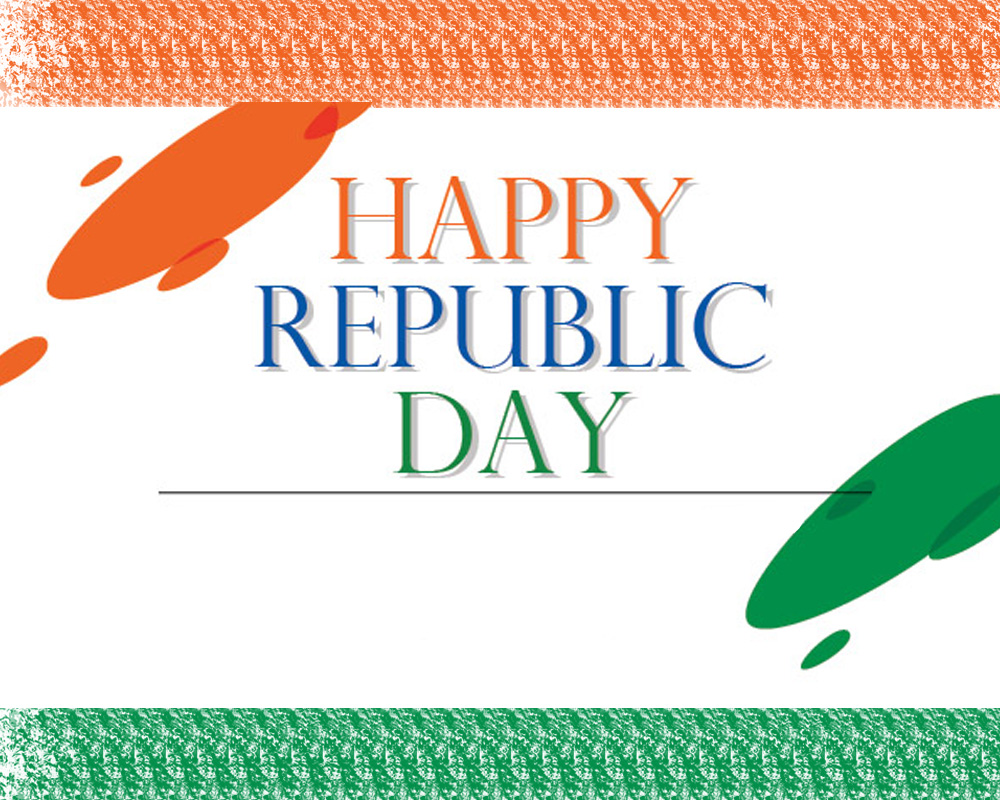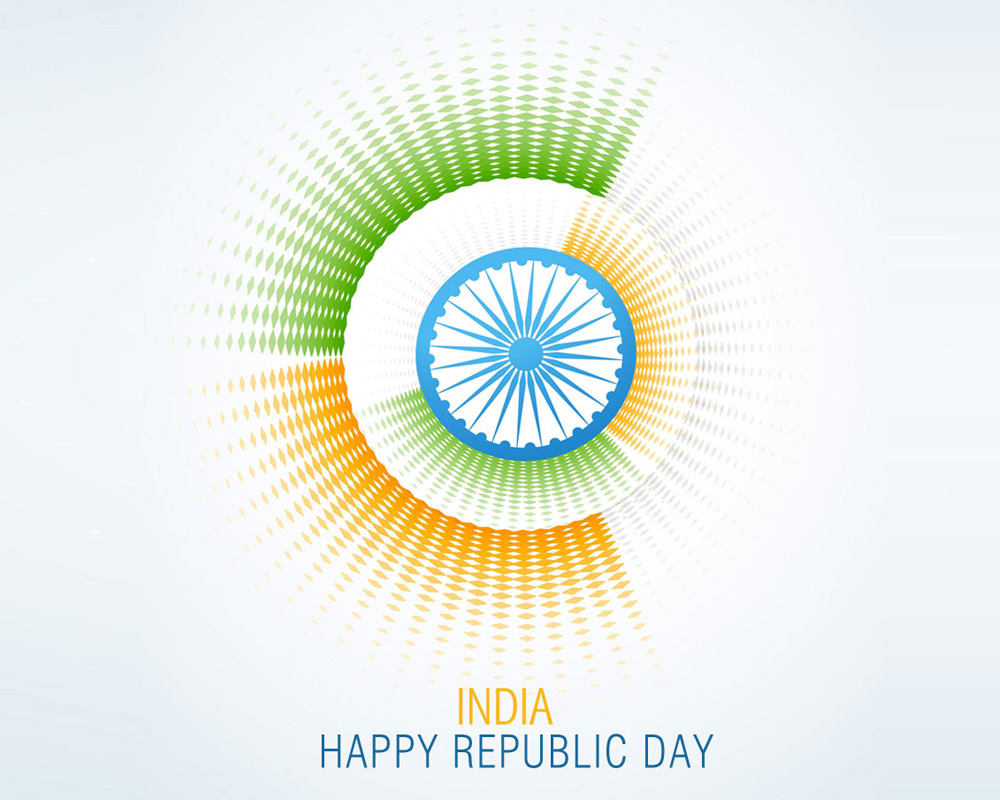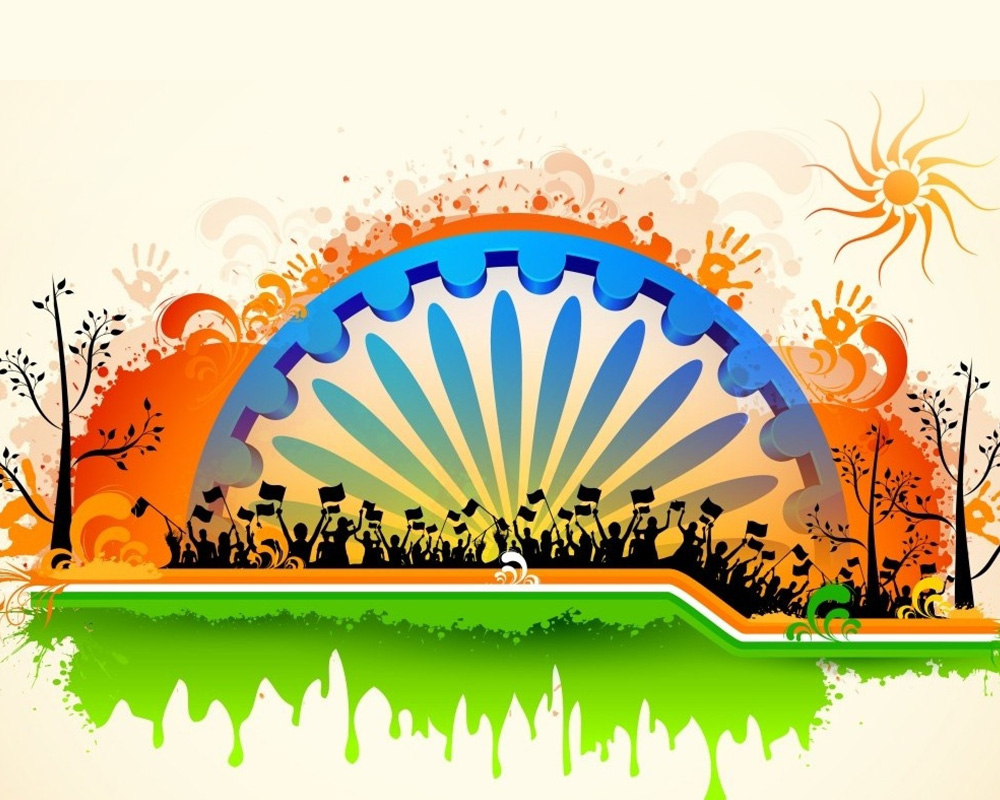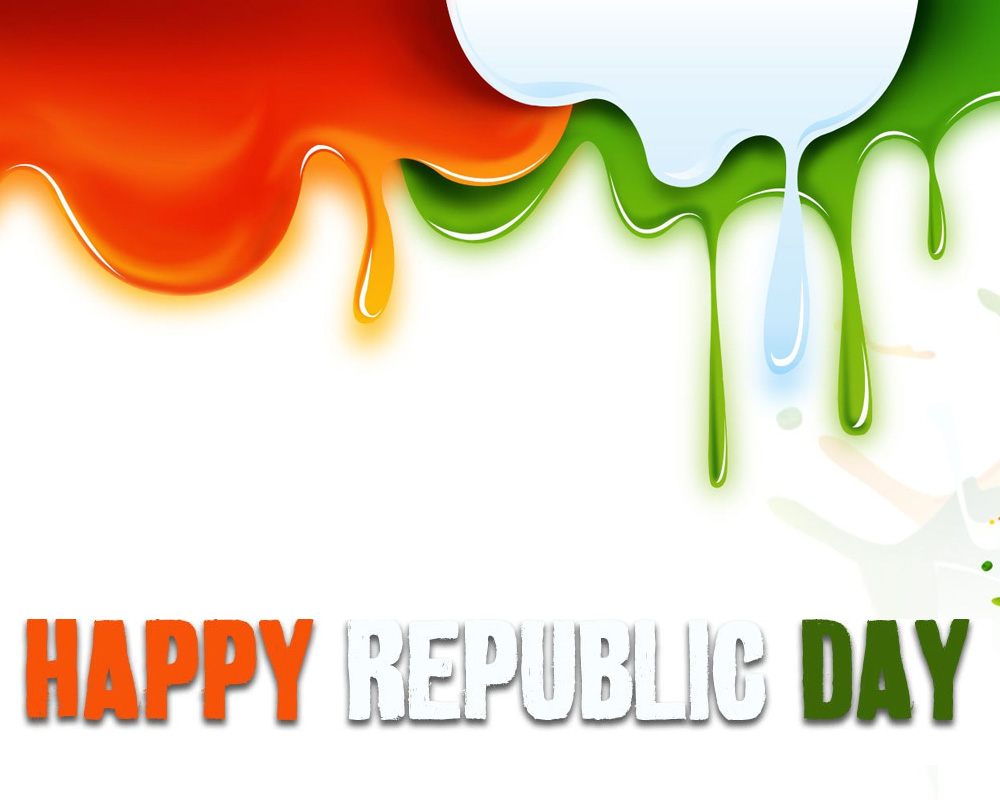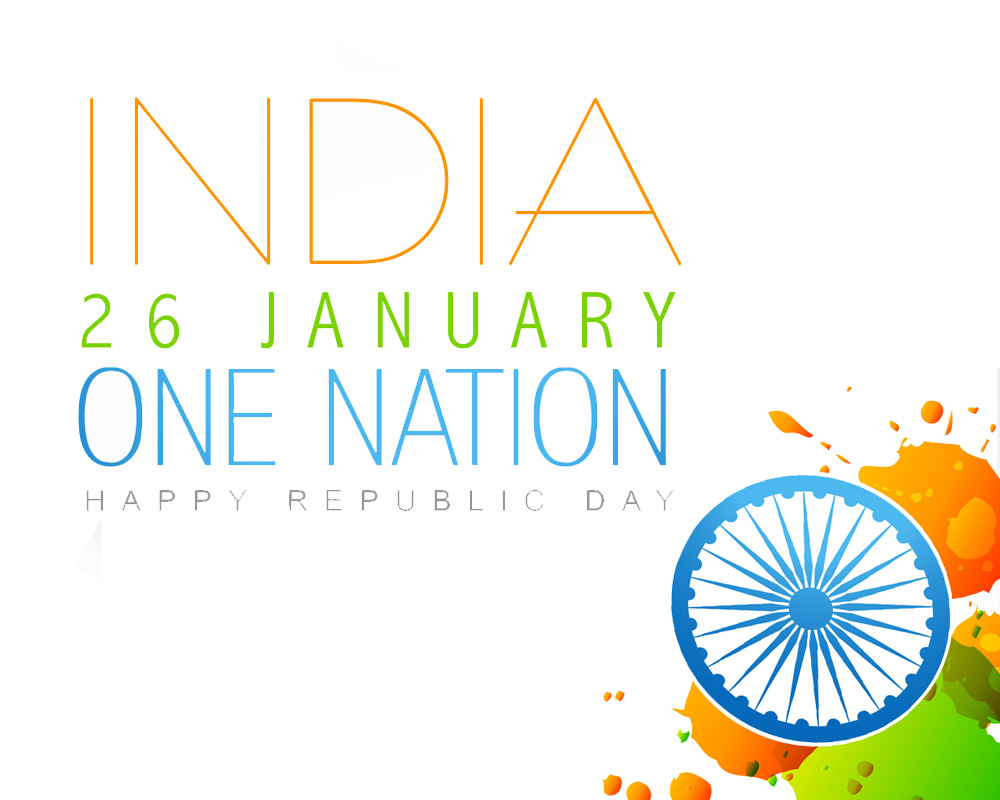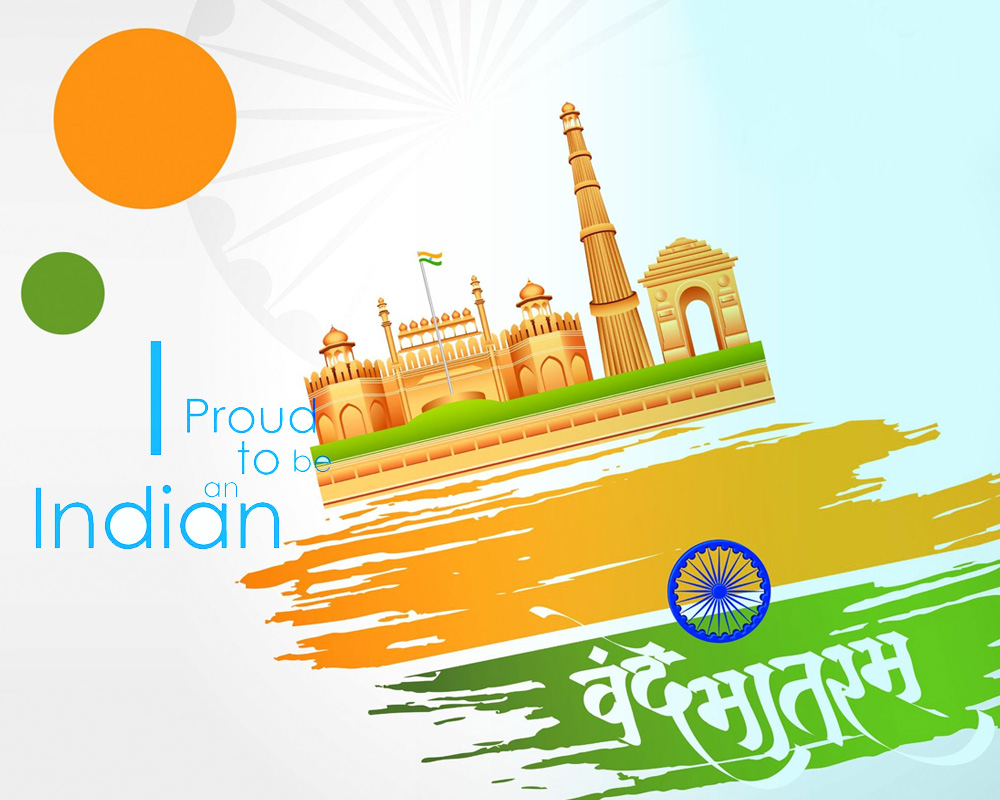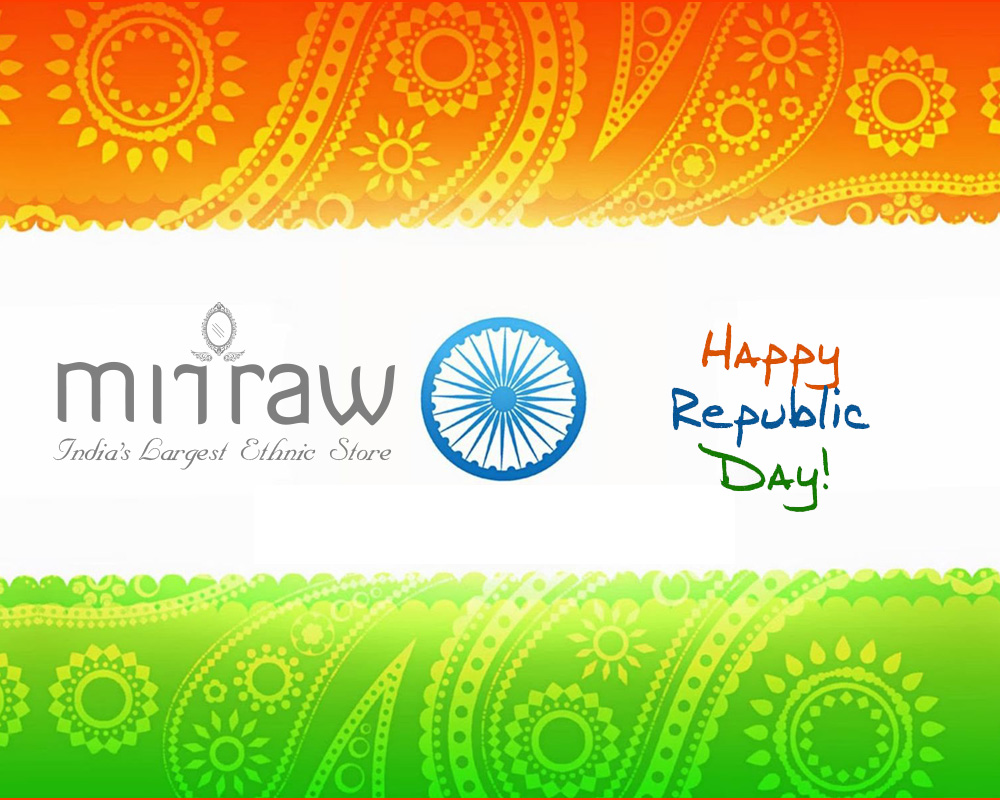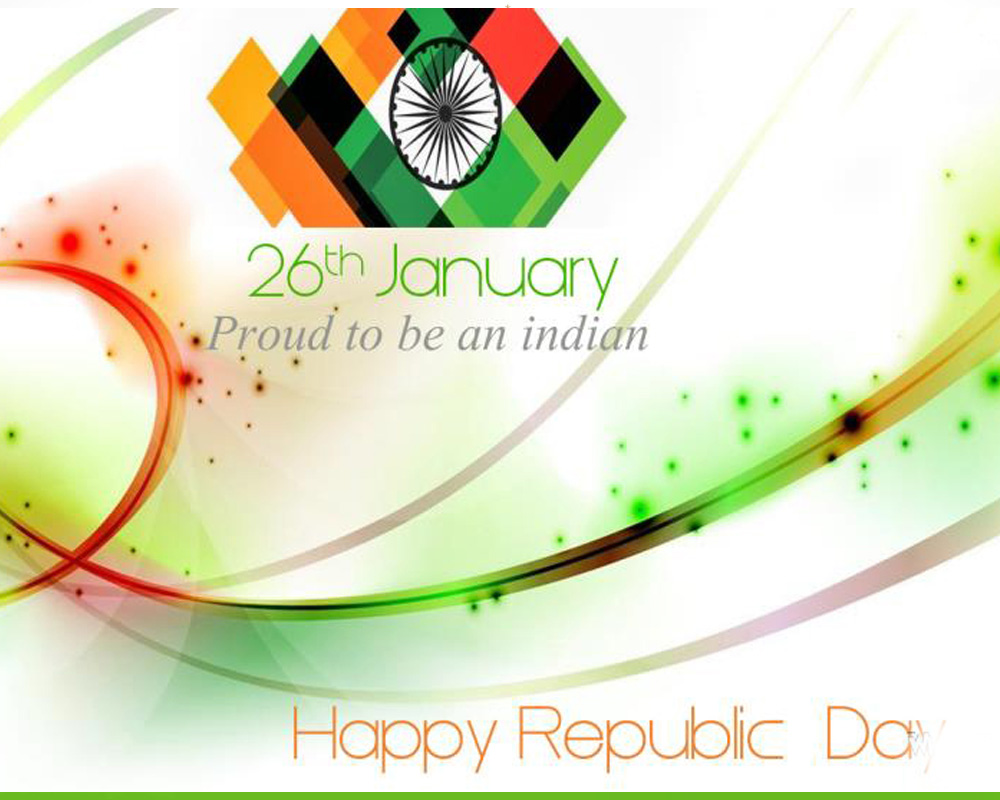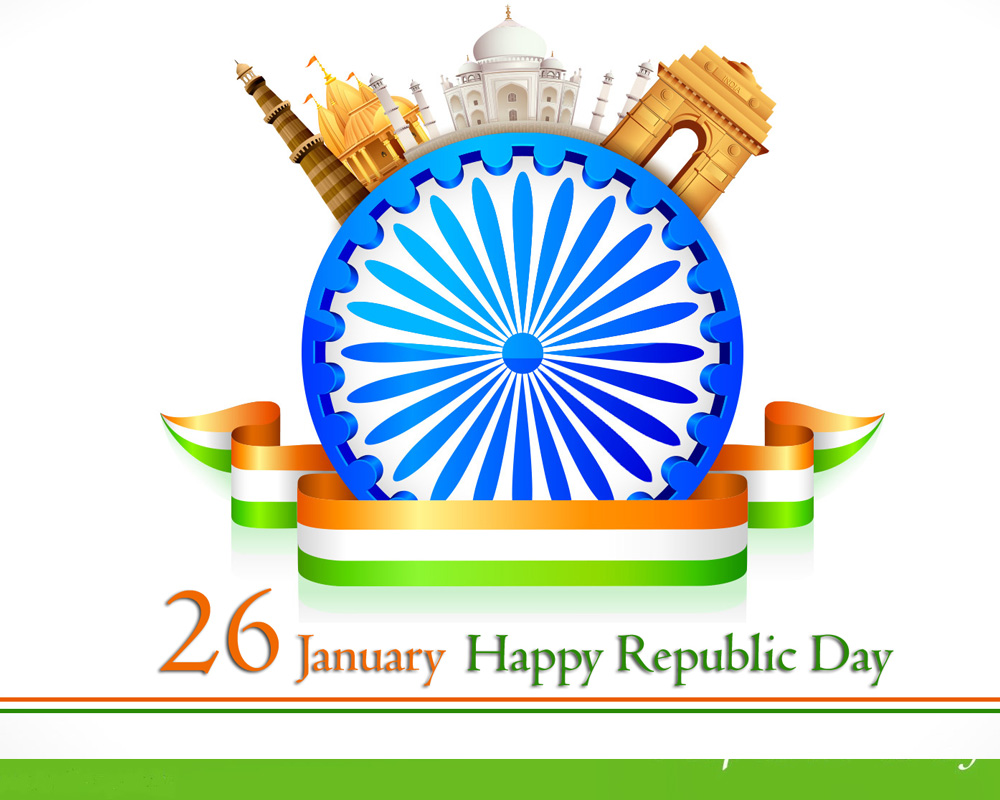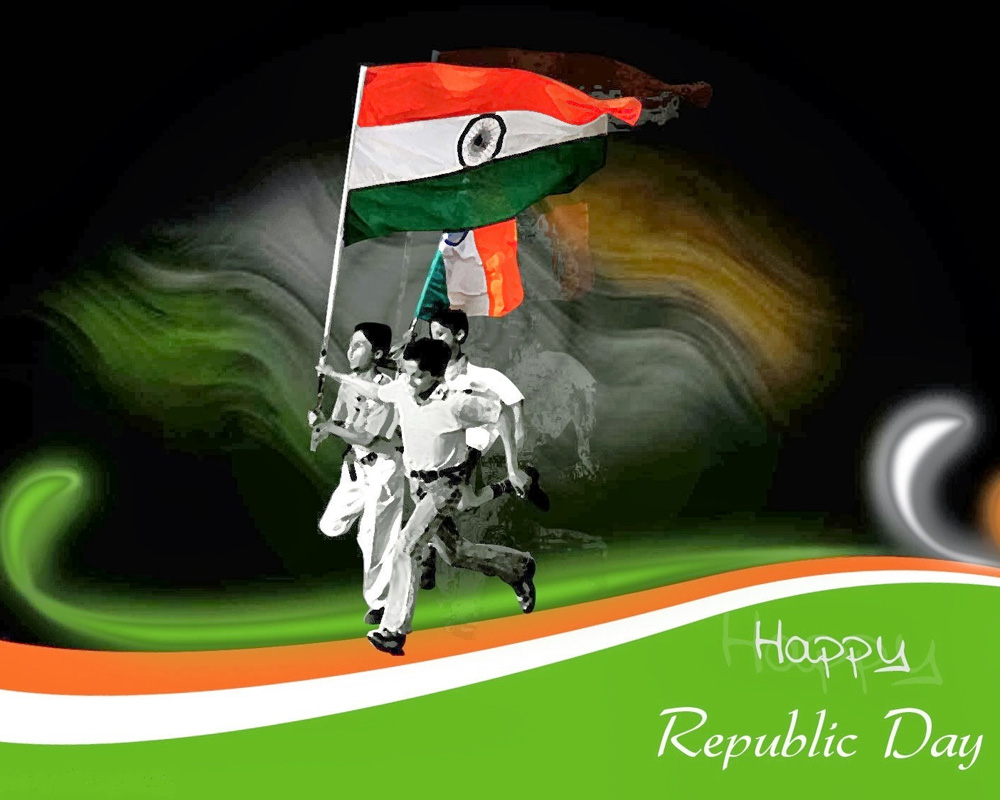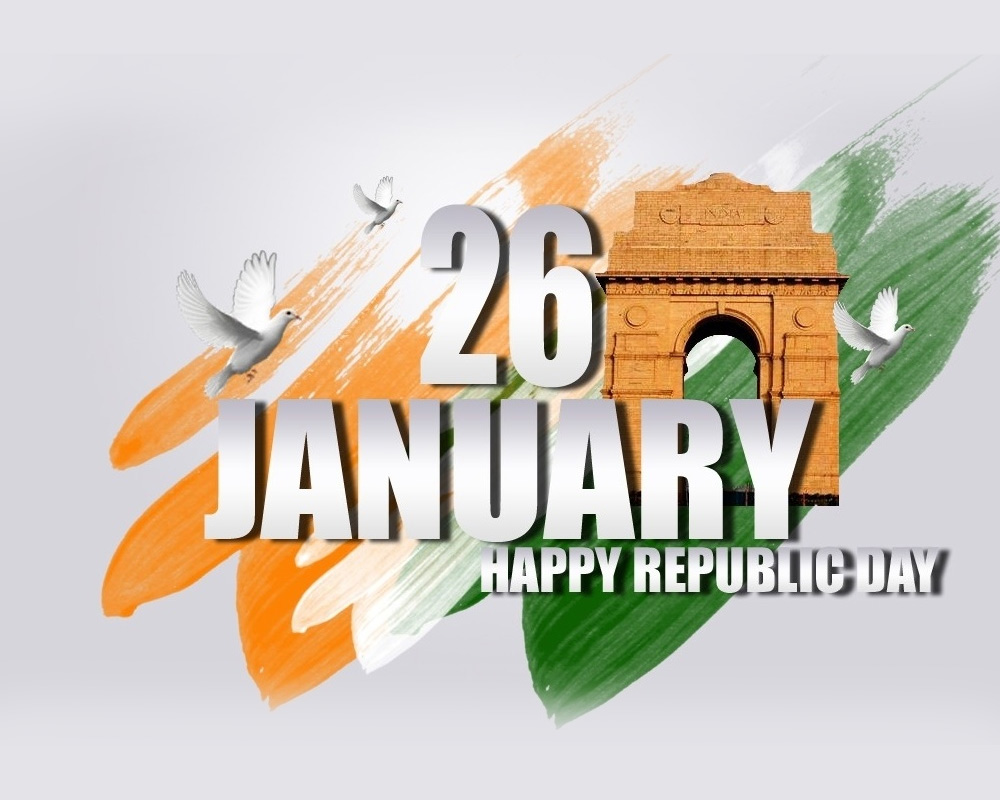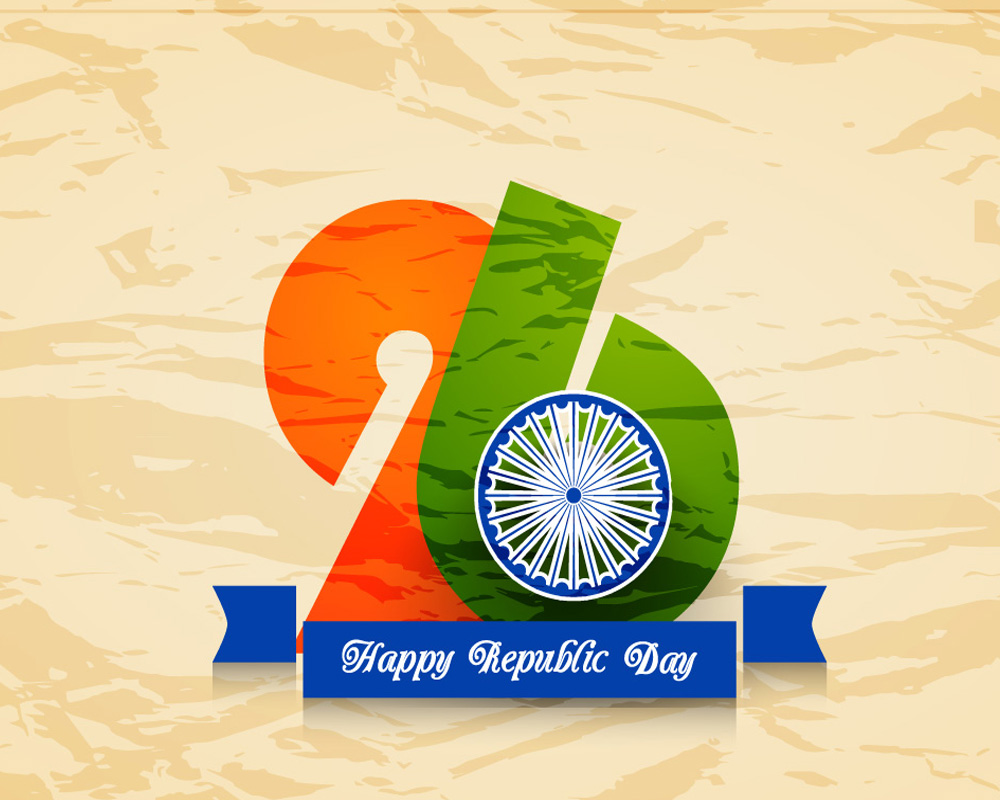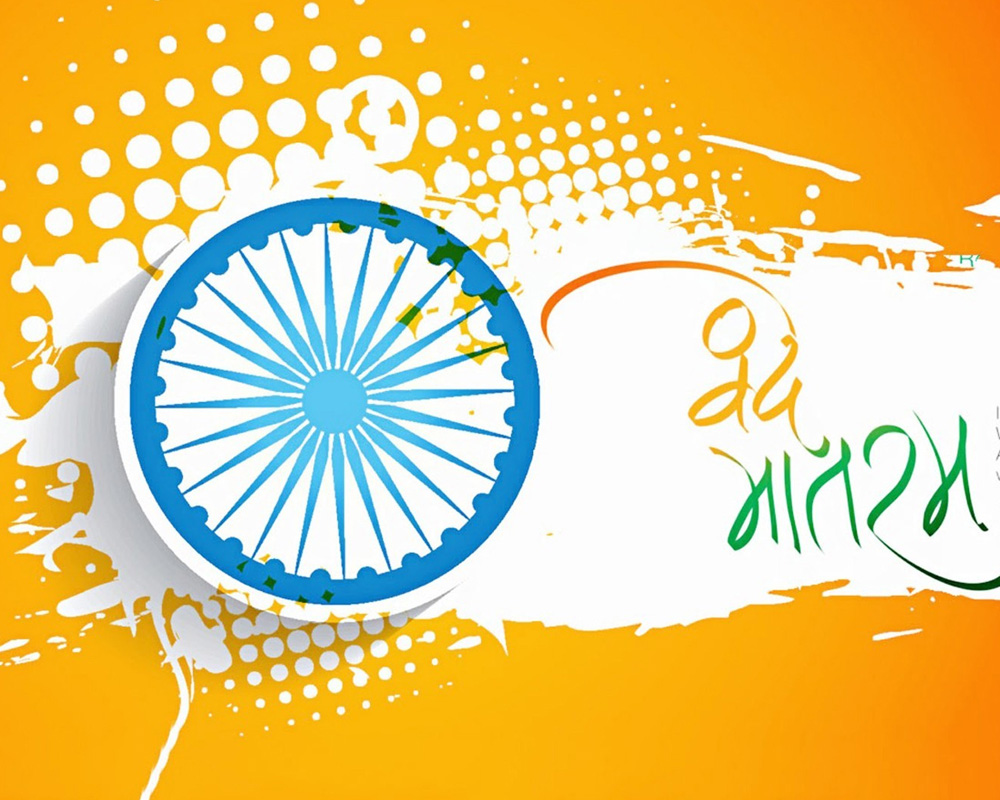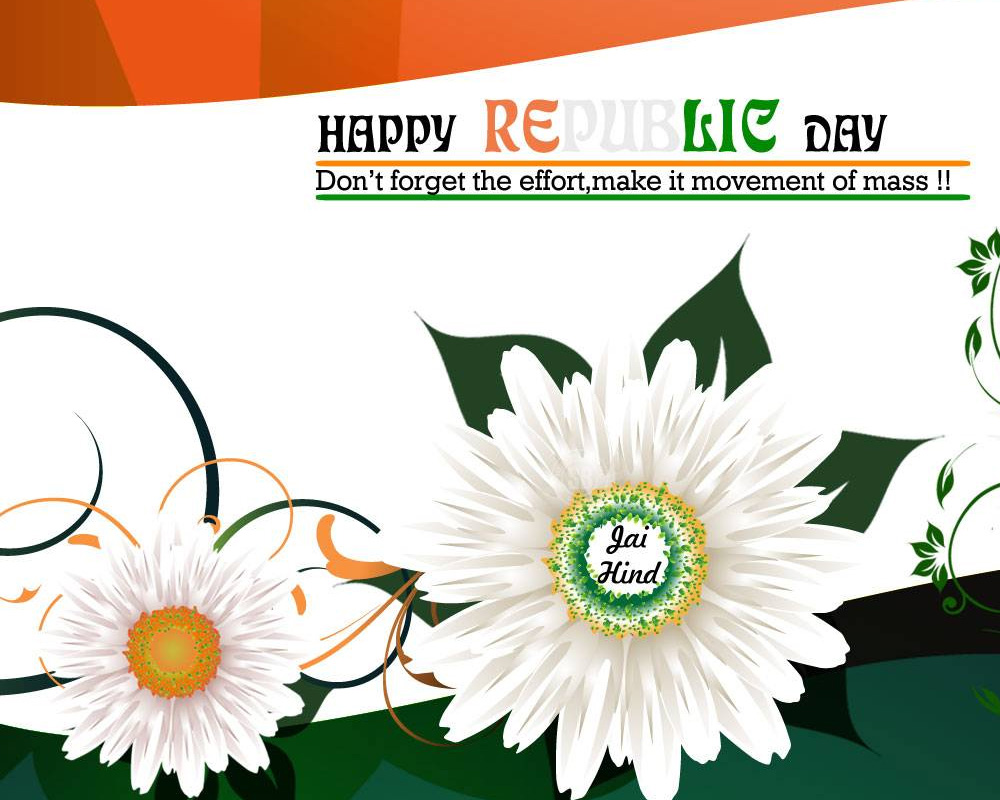 REPUBLIC DAY SPEECH
Short Republic Day Speech 01
We proud Indian are celebrating our 68th Republic Day. We have been celebrating Republic day since 1950 and just like every year this year also brings you warm greeting on this special and auspicious day. After being under the rule of British government for almost 100 years, republic India was born on 1950 26th January. The last ties between Britain and India were cut down on this day, which brought together one union and one Constitution. This takes the responsibility of working towards the welfare of every citizen of the country.
Our great leaders and freedom fighters were able to fight with the British government and bring freedom and our republic country, but we are still fighting with so much violence and crimes today. Now, you cannot blame Britian government for the crime rate in India. Even after being successful in bring independence to India, we are unable to see terrorism free country. This is where we are being pulled back in terms of progress and success.
We will have to work on unemployment, illiteracy and poverty as these are the three things that are pulling us back from the path of achieving the name of developed country. But I am still proud to say that with so many drawbacks and negative points in the country, we are still know to be popular for "UNITY IN DIVERSITY". I wish everyone here a very happy republic day and let us progress in the right path for achieving what our freedom fighters always wanted.
Jai Hind….
Short Republic Day Speech 02
Good morning everyone!!!
On 15th August 1947, we have become the self governing country and that is the date on which we celebrate the Independence Day. But on 26th January, we celebrate the Republic Day of India. It was in the year 1950, 26th January, when our constitution came into force. I am very proud to announce that this is the 68th Republic Day celebration in Independant India.
The word Republic means the Supreme or ultimate power of all the people part of the country and it is the public which has got the complete rights to elect their leaders. They choose the politician of their choice as the leader of the country and they are responsible for leading the public in the right path. We are a Republic Nation as we have got the complete freedom to elect our own leaders like Prime Ministers, President and others as well. "Purna Swaraj"was the dream of our freedom fighters and they made sure that they achieved it for their future generations.
Our first President Dr. Rajendra Prasad said on this special day that : "We find the whole of this vast land brought together under the jurisdiction of one constitution and one union which takes over responsibility for the welfare of more than 320 million men and women inhabit it."
We should now take this dream of our freedom fighters one step ahead and make sure that we become a developed country soon and specially a country with no crime and violence. Let us all work towards it.
Jai Hind…
Short Republic Day Speech 03
A very Good Morning to Everyone and wishing you all a very happy Republic Day!!!
We all gathered here to celebrate the auspicious and great Republic Day. This is the 68th Republic Day of our Independent India. This is definitely a great occasion for all of us. It is time for us to greet everyone here and wish that the prosperity and the development of the country progresses really high. The reason why we celebrate our Republic Day on 26th January every year is, this is the day on which we have seen our constitution coming into force.
We are one of those democratic countries in the world, where the public has the complete freedom from electing our leaders. The president of our Independent and Republic country is Dr. Rajendra Prasad. From the day, we Indian have got freedom from the British government, we have moved ahead in the path of success and developed a lot. In fact, we are now being counted among one of the powerful countries in the world. Along with so many developments in the country, we also are able to see some kind of negative sides in the country like unemployment, poverty, illiteracy and corruption. Unemployment is one of the most important things that we need to fight these days. It is the duty of every leader, in fact every citizen to take pledge on working towards the negative sides in the country. This is how we will be able to make our nation the best.
Jai Hind…
Short Republic Day Speech 04
A very Good Morning to everyone here!!!
Today, we have gathered here on the occasion of our 68th Republic Day celebrations. This is a day of joy and happiness of very citizen of India. Since 1950, we celebrate this day as our Republic Day. This day has got a lot of significance in the history of India. This is the day on which our Indian Constitution came into force. For every republic country, you will not see any queen or king, it is the public who is going to decide the leader and rulers of the nation. You will not have any leader without people electing them.
This is one of the great privileges that the citizens of India are having. We should make best use of this privilege and make sure that we are electing the right leader for our nation who will be able to fight for the rights of every citizen. You should elect those leaders who will be able to take India one step ahead. They should be working towards the development and progress of the nation. Do not let the sacrifices made by the great freedom fighters go waste. You should make sure that you are working towards the success of the nation. So, today is the right day to take an oath and work towards the progress of the nation.
We can witness a grand Republic Day celebration in Delhi, India. The celebration takes place at the India Gate, Rajpath Bhavan. This is the celebration that every Indian should witness once in their life.
Jai Bharath…



REPUBLIC DAY QUOTES
BE THE CHANGE YOU WANT TO SEE IN THIS WORLD
AND FEEL PROUD TO BE AN INDIAN
WE THE YOUTH OF INDIA SHOULD TAKE,
THE PLEDGE THAT TILL OUR LAST BREATH
WE WILL FIGHT TERRORISM,
WE WILL PROTECT OUR MOTHER INDIA
WITH ALL WE HAVE, JAI HIND!!!
WISH YOU A HAPPY REPUBLIC DAY…
FREEDOM IN MIND,
FAITH IN WORDS,
PRIDE IN OUR HEART,
MEMORIES IN OUR SOULS.
LETS SALUTE THE NATION ON
REPUBLIC DAY
YOU MUST BE THE CHANGE
YOU WISH TO SEE IN THE WORLD
THE GREATNESS OF A NATION CAN BE
JUDGED BY THE WAY ITS ANIMALS ARE TREATED
GET TOGETHER, BE THE STRENGTH OF THE NATION
AND HELP IT REACH GREATEST HEIGHTS!
AS THE NATIONAL FLAG SHINE HIGH!
LIKE A DOVE THAT GLORIFIES THE NATION WITH PEACE
HOPE PEACE REIGNS IN YOUR PART OF THE
WORLD TODAY AND EVERYDAY
SAARE JAHAAN SE ACHHA
HINDUSTAN HAMARA
ONE NATION, ONE VISION, ONE IDENTITY
NO NATION IS PERFECT, IT NEEDS TO BE MADEPERFECT.
MERI PEHCHAAN MERA INDIA
REPUBLIC DAY NATIONAL ANTHEM
JANA-GANA-MANA-ADHINAYAKA, JAYA HE
BHARATA-BHAGYA-VIDHATA
PUNJAB-SINDHU-GUJARATA-MARATHA-
DRAVIDA-UTKALA-BANGA
VINDHYA-HIMACHALA-YAMUNA-GANGA
UCHCHALA-JALADHI-TARANGA
TAVA SHUBHA NAME JAGE
TAVA SHUBHA ASHISH MAANGE
GAHE TAVA JAYA-GATHA
JANA-GANA-MANGALA-DAYAKA JAYA HE
BHARATA-BHAGYA-VIDHATA
JAYA HE, JAYA HE, JAYA HE
JAYA JAYA JAYA, JAYA HE !
REPUBLIC DAY WISHES
LET US REMEMBER THE GOLDEN HERITAGE
OF OUR COUNTRY AND FEEL PROUD TO BE A PART OF
AN EVER SHINING INDIA
LET'S REJOICE IN THE SPIRIT OF PATRIOTISM
WISH YOU A HAPPY REPUBLIC DAY
JAI JAWAN JAI KISAN
VANDE MATARAM
EAT OF WEST INDIA IS BEST
IN THE TRUEST SENSE
FREEDOM CANNOT BE BESTOWED
IT MUST BE WON
LONDON DEKHA, PARIS DEKHA AUR DEKHA JAPAN;
SAARE JAG MEIN KAHI NAHI HAI, DOOSRA HINDUSTAN!
WISHING ALL OUR COUNTRYMEN A VERY HAPPY REPUBLIC DAY!
Searches related to Republic Day
indian independence day photo
republic day images pictures
republic day images free download
republic day images 2017
republic day images hd
happy republic day shayari
indian republic day pictures
Happy republic day images 2018
26 january republic day images