Valentines is one of the most popular day. All the lovers await this day. You can miss your birthday, your partner's birthday, anniversary, congregation but valentines are a celebration that you cannot miss or even think of missing it.
Express your love for your partner all year but it amounts to nothing if you skipped Valentine's Day. Valentine's Day has evolved into a tradition and is celebrated and awaited like any other festival.
Before we start talking about the tricks and tips to express your love let's quickly discuss why Valentine's Day is celebrated on February 14:
There are multiple narrative and different people tell different stories. One of them is that there was a St. Valentinus who promoted love and familial relationships. On February 14, in a kingdom where soldiers were strictly forbidden from marriage and love relationships, St. Valentine ministered the marriages of the soldiers. As a result of this, St. Valentines was condemned to death but forever remembered and celebrated for his bravery and beliefs.
Another famous narrative links this day to the Roman Emperor Claudius II. He ordered St. Valentinus to be beheaded because of his support for the Christians during the 3rd century AD. He was accused of helping a prisoner and trying to manipulate the emperor into conversion.
Coming back to the present time, there are a thousand things you can do to express your love to your partner on Valentine's Day.
If your partner is so special then why not make this day special? Roses, perfumes and chocolates are cliché ideas; why not surprise them with the unexpected!
P.S: This list also applies to the ones who don't have a love interest. Celebrate yourself, love yourself!
Here are 10 out of the box things you can do to impress your loved one on Valentine's Day:
1. Compile your love: 
Everyone knows and understands the value of handmade gifts. This gift will enchant your partner for sure. To express your love, all you have to do is create a scrapbook filled with pictures and moments. Scrapbooks are inexpensive, colourful and easy to decorate. You can print and paste the pictures of you and your partner, write letters and stick souvenirs of things your partner loves and places you have been and wish to go to. Fill your scrapbook with love and don't forget to leave space for future memories.
2.Build a time travel box:
This is a unique yet simple gift. There are surely good days and bad days in a human relationship and you can do nothing about it. What you can do is remember the good days in bad times. This box will help you strengthen your relationship and will be a heart-wrenching gift for your loved one. All you have to do is find an aesthetically pleasing box (recommended: an old wooden box) and fill it with pictures, chocolates and wine. Along with it, you can add a letter talking that mentions your favourite and regretful moments. In hard times, this box will serve as a reminder of how you fell in love and what is it that keeps you together.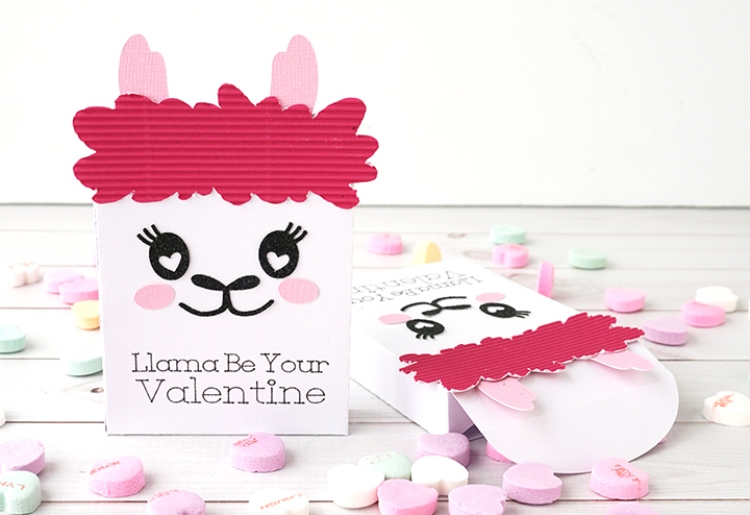 3.Bring it on breakfast:
All's well that begins well. Surprise your loved one with breakfast in bed. You can include all kinds of cuisines and snack in the breakfast. Breakfast is the most important meal of the day. If you have to express your love and concern, you can never go wrong with a fully loaded breakfast. You can include the favourite items of your loved one from a variety of cuisines in the breakfast. Cooking the breakfast yourself will be like an icing on the cake.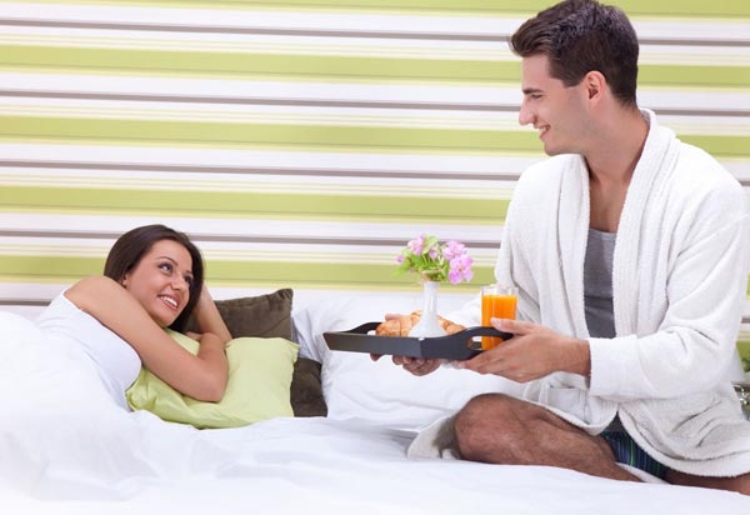 4.Movies under the night sky:
This is a complete out of the box idea regardless of how common the basics of the same are. Movie and stargazing are old romantic notions but you can add a personal touch to the same in order to make it your own. The location could simply be a terrace or a balcony. You can decorate it or parts of the same with lights and balloons. However, what you need the most is a nice and cosy place to sit and a projector. With the projector projected on a plain white wall, you can spend the night with your loved one watching their favourite movies and/or viewing old videos. Also, don't forget to include snacks and beverages.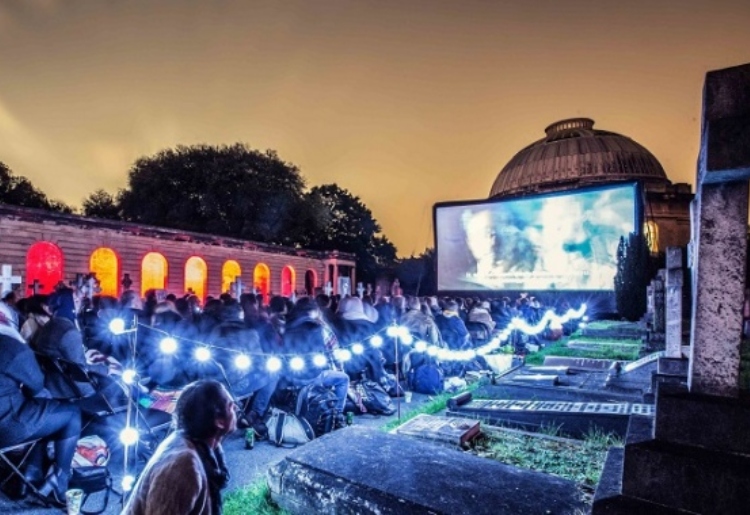 5.The luxurious date:
This is a very common idea but it always catches your loved one on the hop. All you have to do is bring your partner a lovely attire (don't mess up the size) and take them to their favourite or desired restaurant.  The whole date could also be a surprise where you simply land up on the very day, all dressed up, to take them along. If on a budget, you can decorate the dining table and the room with candles, balloons and photos and order online their favourite food.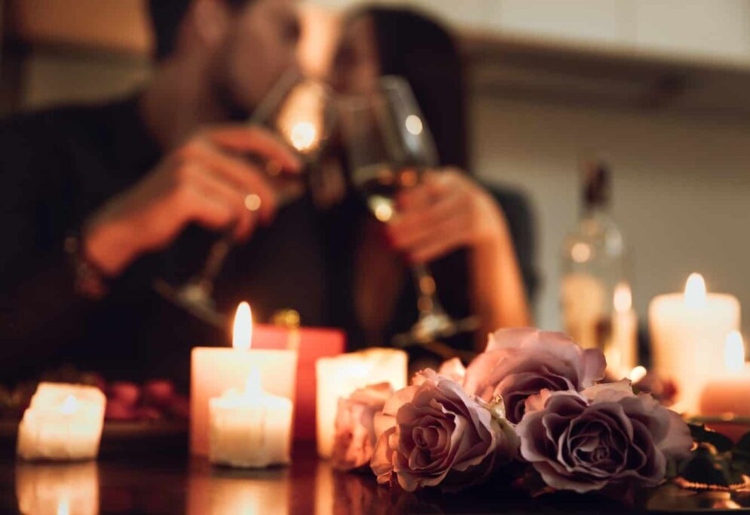 6.Take it easy:
This is another unique thing that you can do for your loved one on Valentine's Day. You can use this day to escape the busy and hurried life of today. Give yourself and your loved one a break. Book yourself and for your loved one a spa date. This is the day you can spend time on yourself and, at the same time, with your loved one. You can spend a day in the salon getting massages, body polishing, waxing, perming, manicures, pedicures, etc.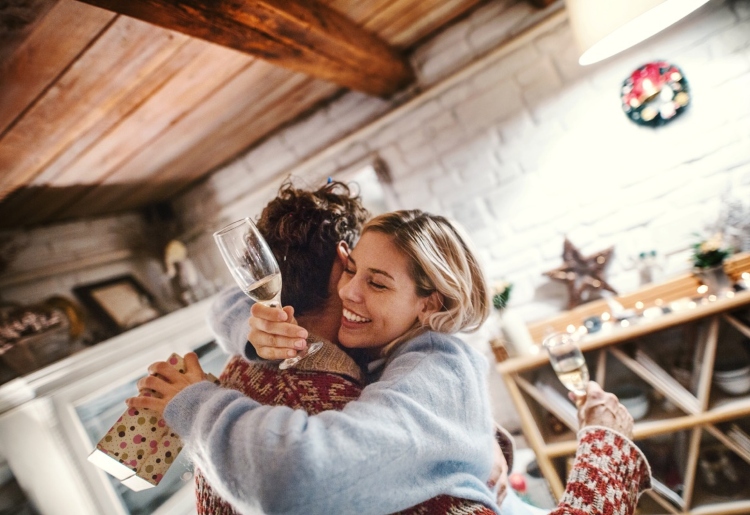 7.The mystery escape:
Now, this would require a little more expenditure and discretion but I promise you that it will be worth it. Valentine's Day calls for love and attention then why not seclude yourself from the noisy city and take a trip to the mountains or suburbs. A nice surprise element could work as the cherry on the top and you can hide the destination place from your partner until you are there. A road trip works the best on such occasions but a bus, rail or air journey would also work just fine.
8.Ring it:
The best day to propose marriage to your loved one other than on your pre-marriage anniversary is Valentine's Day. This is a very crucial step and one definitely needs to be sure about it, but if you have decided then do it now. What better to gift on Valentine's Day than a lifetime of support, love, happiness and shared sorrows!
Dear lovers, your gender doesn't decide who goes down on their knees to propose, you do.
9.Wake, bake, impress:
This is quite simple, figuratively. It's simple, bake a cake, decorate it and serve it. Cake cutting is a tradition all over the world to celebrate any special occasion. You can give all the gifts and take them to all of the places but baking a cake or simply attempting too will make you medium of expressing love even more genuine and heartfelt. In today's time all skills have become easy and if not then there are short cuts easily available. You can use YouTube to watch videos of some of the greatest chefs and learn to make different flavours of cake.
10. Plan the day:
We saved the best for the last. This is a highly flexible plan that you can execute on Valentine's Day. You can plan the entire day according to your budget. A simple plan could be to start from breakfast in bed then a small day trip to some nearby city or the suburbs where you can spend the afternoon eating the local food, shopping in the local market, or simply a long drive, and having dinner at a lovely place or a favourite restaurant.
"Never Stop showing someone how much they mean to you."
#HappyValentineDay