Do you love wearing Indo western garbs? Or do you love the fusion of Indo-western look? Well, all thanks to the renowned fashion designers in this industry for assimilating and fusing the Indian and western styles.
The traditional and ethnic look of the saree can get a modern touch with a designer and voguish Indo western blouse. Get rid of all those old styles of draping the saree with the pairing of mundane blouse styles. Now, it is high time to add indo-western blouse designs in your closet to make a fashion statement on every occasion.
Therefore, here is the list of 10 trendy and latest Indo western blouse design ideas for you to rock the saree style!
#1. White Shirt Blouse
White shirt blouse style is a perfect symbol of indo-western fusion. To get a modern look in ethnic saree, you can wear the saree with the sassy and classy white shirt blouse. It doesn't matter what fabric you choose to wear with this blouse style, but the colour combination should be stunning.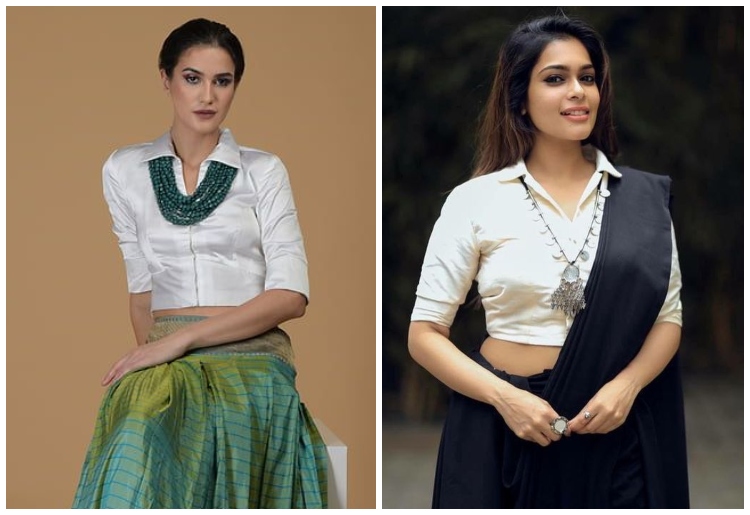 #2. Off Shoulder Blouse
Assuredly, you must have a sassy off shoulder top in your closet. Well, Yes! You can easily pair your stylish and designer saree with the off shoulder blouse, which you have surely kept aside because you got bored of wearing it. Take it out this time to team up with the saree and do not overdo the style by wearing the heavy jewelleries.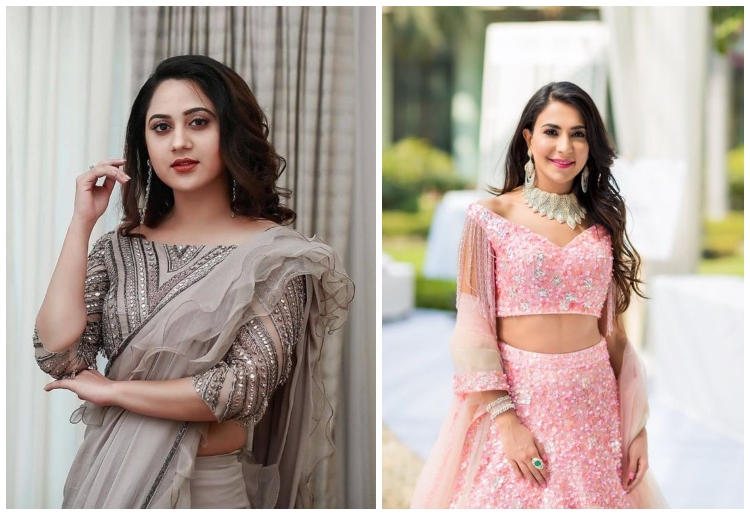 #3. T-shirt Style Blouse
The plain white and black t-shirts in your wardrobe collection are not meant to be paired with the denims or pants. Whenever you plan to wear a voguish and fashionable piece of saree, just take out your basic t-shirt and wear it to pair with the saree. You can even try to match the colours or preferably, go with the contrasts, which is the latest fashion trend nowadays.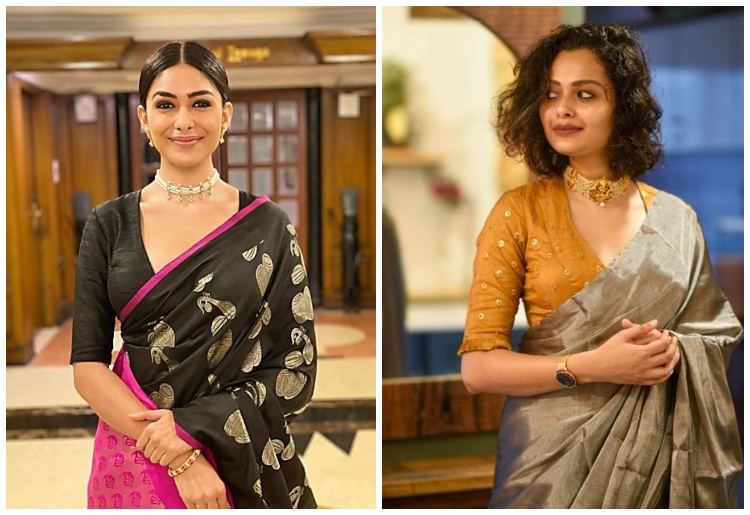 #4. Denim Blouse
Genuinely, to get an indo-western look isn't that challenging task! What you need to do is find the right vestures from your closet and pair it with the different styles. Do you have a denim blouse in your closet? If yes, then you are already sorted. Just pair your denim top with the saree and rock your Indo-western style. If No, then purchase the denim top immediately!
#5. Formal Blouse Style
The formal style shirt which has a collar band neck and stylish button in front is the perfect match to pair with the saree for an indo-western look. For a boho-chic look, try some remarkable hairstyles such as a messy bun or high pony tail. Besides that, avoid the traditional jewelleries and accessories with this look!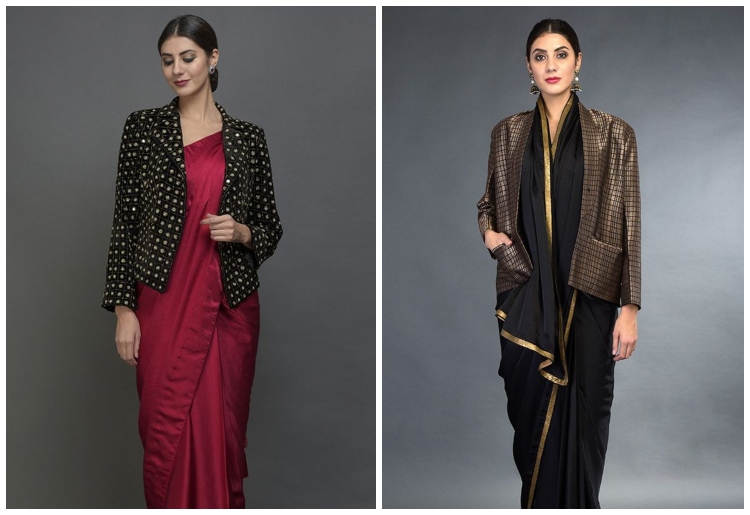 #6. Long Top Blouse
Do you want to remain comfortable while wearing a saree? Try any fashionable and stylish long top with the georgette, linen or crepe fabric saree to remain cool and comfy. For a minimal look, carry it with a bohemian accessory and a sassy hairstyle to flaunt your personality and style.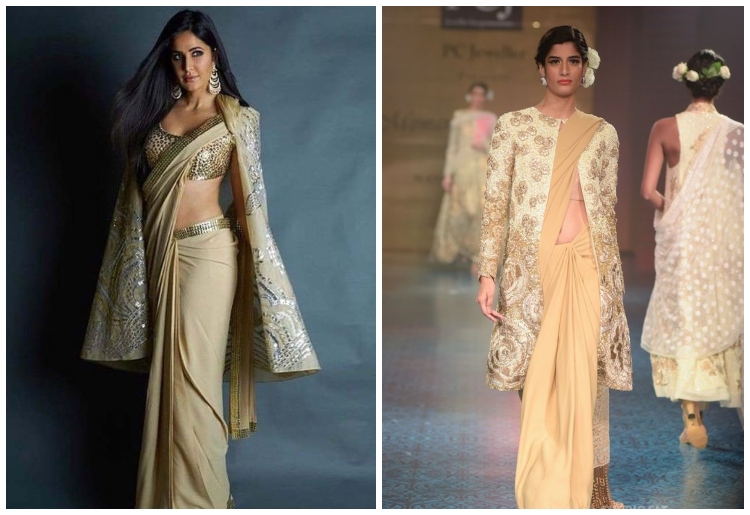 #7. Crop Top Blouse
Yes, you heard it right! Nowadays, the majority of girls look for Indo-western style to drape the saree to get rid of the old styling. Take out you one of the most stylish and exquisite crop top and team up with the matching or contrast colour saree. To complete the look, wear wedges or high heels with the saree.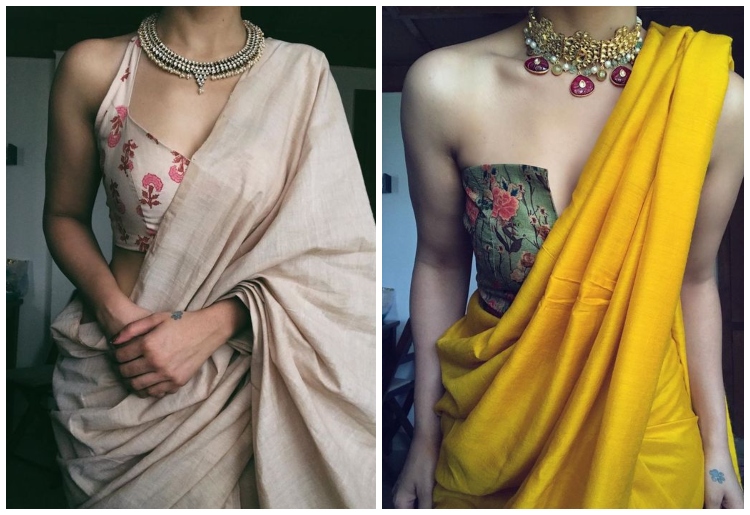 #8. Slack Sleeves Blouse
To give your saree a western and traditional look, you can wear it with the slack sleeves blouse style. The slack sleeves tops and blouses are in latest fashion trends nowadays and most of the woman wears the saree comfortably with the slack sleeves blouse to look voguish and fashionable.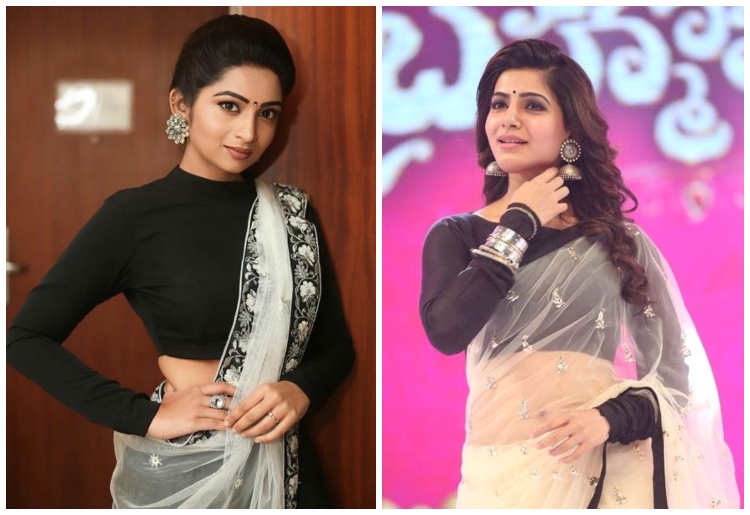 #9. Shrug Style Blouse
You must have seen numerous bollywood celebrities wearing the saree with the shrug or formal blazers. Wear any simple black or white spaghetti, drape the saree around the body and to finish off the look, pair it with the shrug or blazer as per your convenience.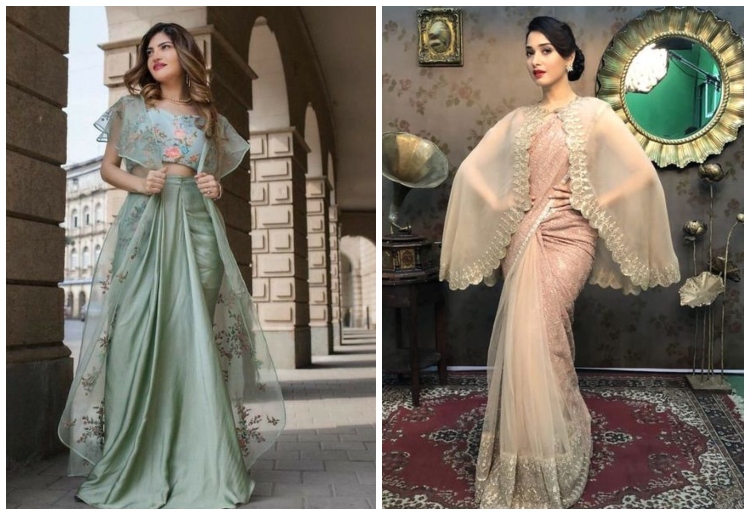 #10. Turtle Neck Blouse
The last in the list is turtle neck blouse design, which will give you a sporty and edgy look. Turtle neck top is the perfect replacement for the monotonous blouse styles. Pair it with any stylish and elegant jewellery and get compliments from all the corners during an evening party.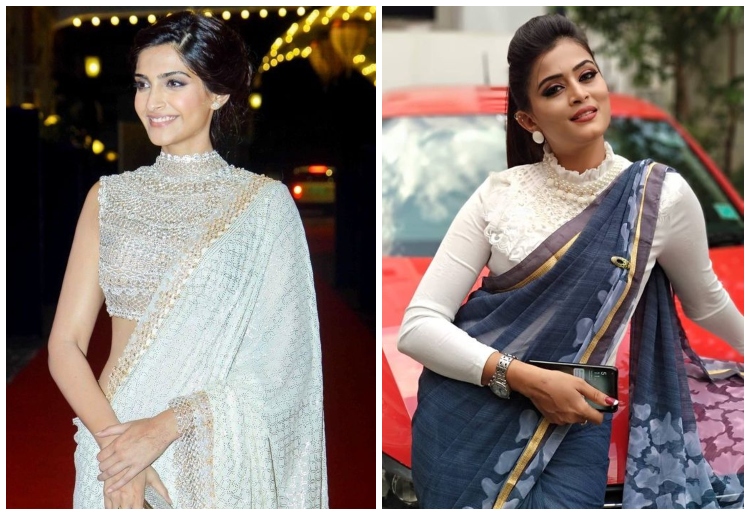 Hopefully, you consider the above-mentioned list of indo-western blouse styles to pair with your sarees.