Bollywood is known as the Style-setter in India. Anything worn by the Bollywood actress soon becomes the new fashion. When it comes to their attire, it can't ever be simple.
There are many actresses with their distinct dressing sense, and every woman out there follows one out of them. So, there are 10 kurti styles that are worn by celebrities. If you love to follow their dressing style then you are definitely going to love it.
#1. Deepika Padukone Singh:
Deepika Padukone wore a white kurta that looks like a maxi dress. It has sheer sleeves and beautiful floral print on it. The flowy long kurti looks extremely beautiful on her. She carried it amazingly. The bell sleeves make the dress look more gorgeous. She carried the dress with big jhumka earrings.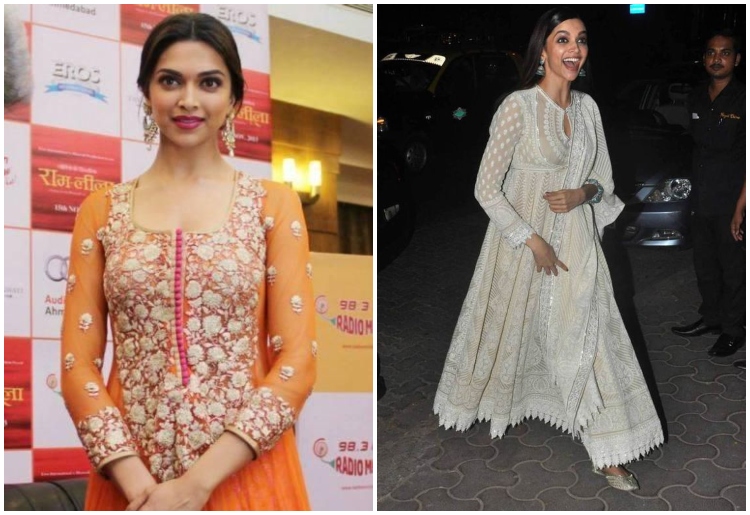 #2. Priyanka Chopra:
Priyanka Chopra has been seen wearing a White Indo western kurti dress after her marriage. This kurti has a collar, zipper, front slit and what not. She wore this kurti with matching palazzo and colourful dupatta. The vertical golden and silver lines on the kurti make it look even lovelier. If you want something Indian with a western touch, then you can go for this kind of suit.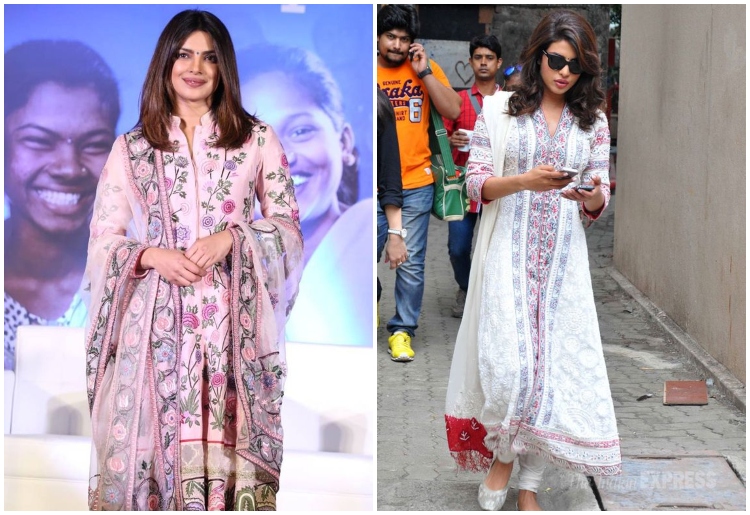 #3. Sonam Kapoor:
Sonam Kapoor is known for her amazing and unique taste for clothes. She chose a denim flowy kurti with full sleeves and a collar. The blue colour denim with pattern work looks magnificent. The collar has the same pattern as it is in the flare of the kurti. This kurti has an amazing V-neckline and latkans.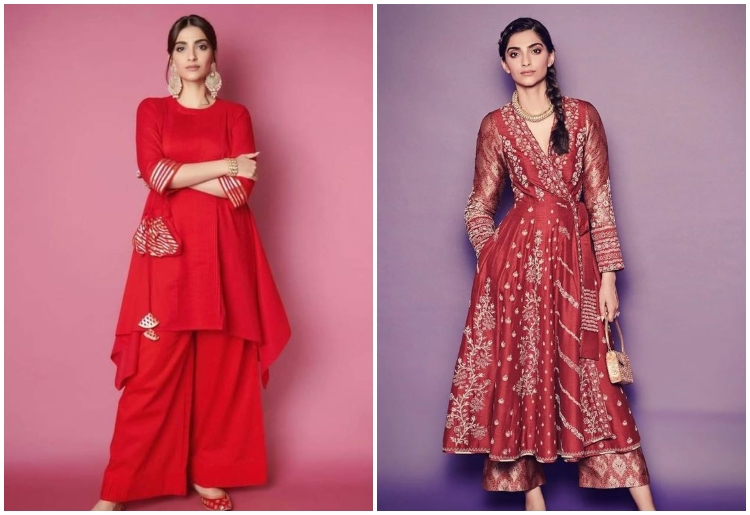 #4. Anushka Sharma:
Anushka Sharma wore a simple and beautiful cotton suit. The yellow kurti with a V-neck, full sleeves and buttons gives an amazing effect to the kurta. She wore it with a white printed palazzo. The yellow flowery print compliments the yellow kurta in a beautiful way.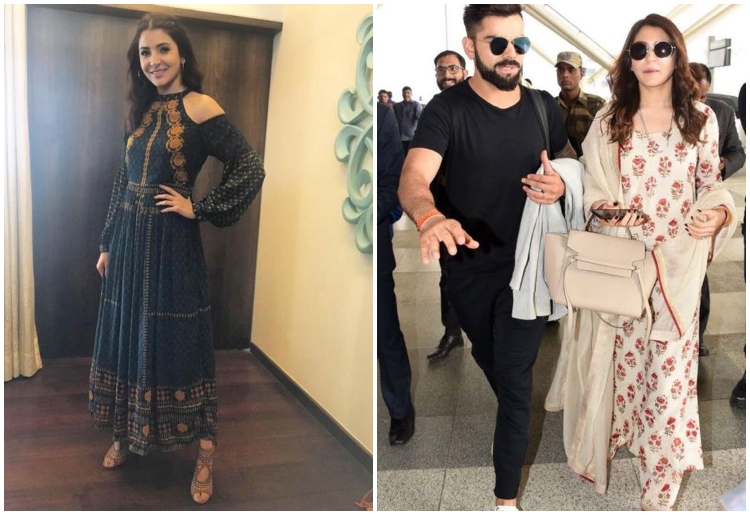 #5. Kriti Sanon:
Just like every other actress, Kriti Sanon has a different dressing taste. In this picture, she is wearing a sky blue knee-length kurti. The kurti has some amazing colourful floral work on itself. The quarter sleeves of the kurta have a beautiful outlining. She wore it with plain blue denim jeans.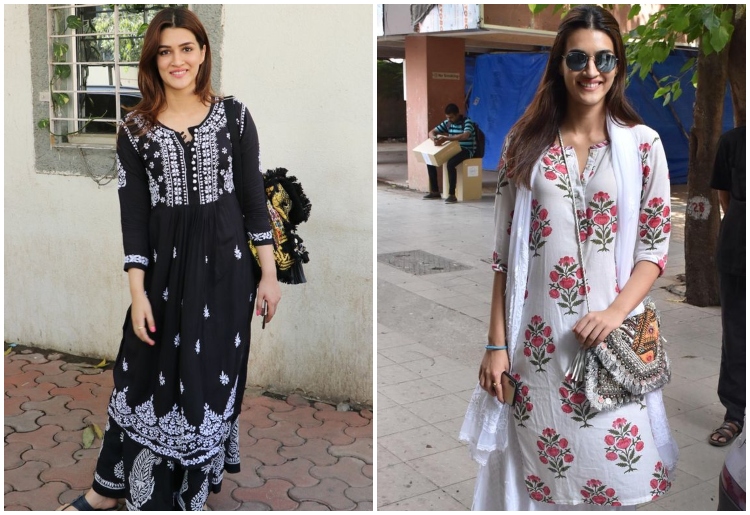 #6. Yami Gautam:
Yami Gautam is wearing a plain though beautiful kurti with shine on it. If you are looking for plain though beautiful suit for a function then you can go for this style. She paired it with green pants which are complementing the suit in a beautiful way. The suit has a V-neck and quarter sleeves. This piece is very decent.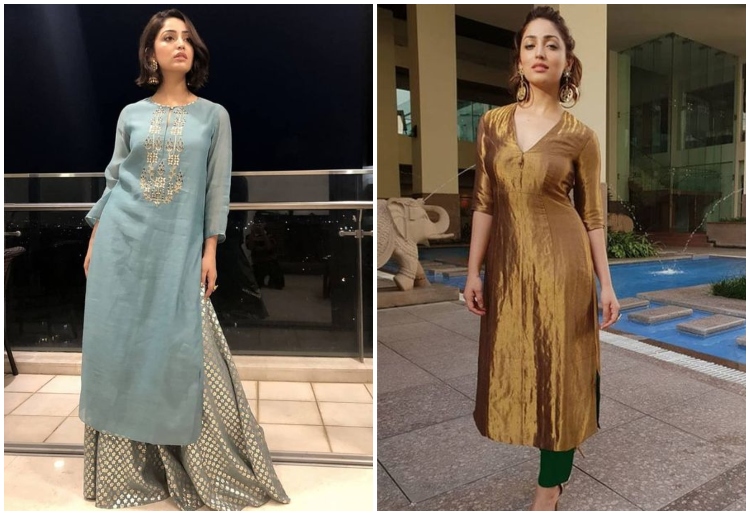 #7. Shraddha Kapoor:
If you love colours then you are definitely going to love this kurta. Shraddha Kapoor wore a sleeveless black kurta with green, orange, purple and other colour printed on it. She wore it with a plain pair of black leggings. This kurta will look perfect in the Navratri season and on a hot summer day.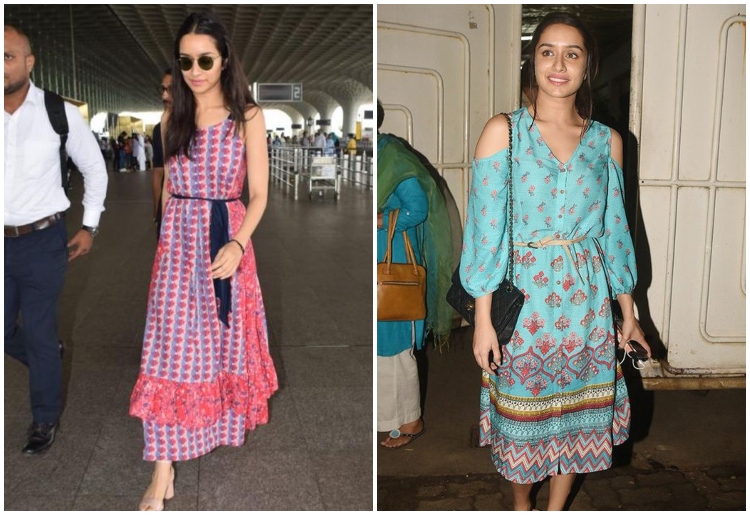 #8. Jacqueline Fernandez:
If you are looking for a flowy and beautiful suit then you can buy a kurta set just like Jacqueline. In this picture, she is wearing a red flowy kurta with 3/4th sleeves. The kurta has a white overall print that balance out the boldness of the red colour. She wore it with a matching pair of leggings and white and red dupatta. These type of kurta is perfect for any season.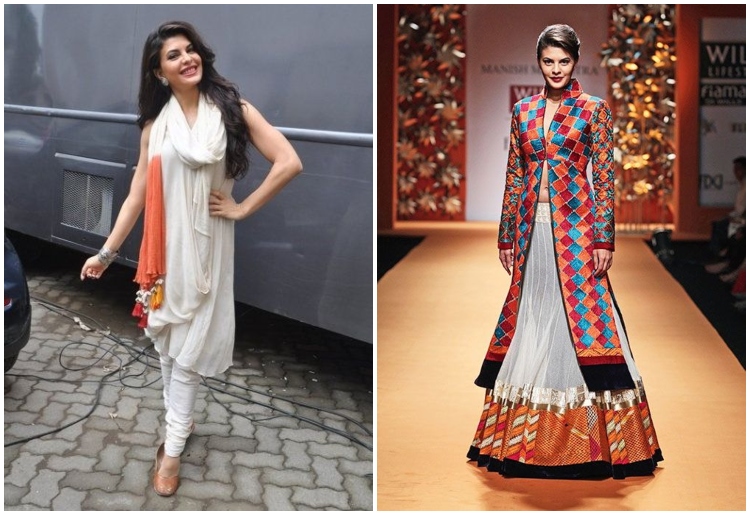 #9. Sara Ali Khan:
If you are looking for something girly and bold, then you can go for something like Sara's kurti. She is wearing a Sleeveless flowy kurta with a long front slit. She paired it up with the denim knee cut jeans. The colourful effect of the Kurti makes her look very pretty. This kurti is a perfect combination of decency and brashness.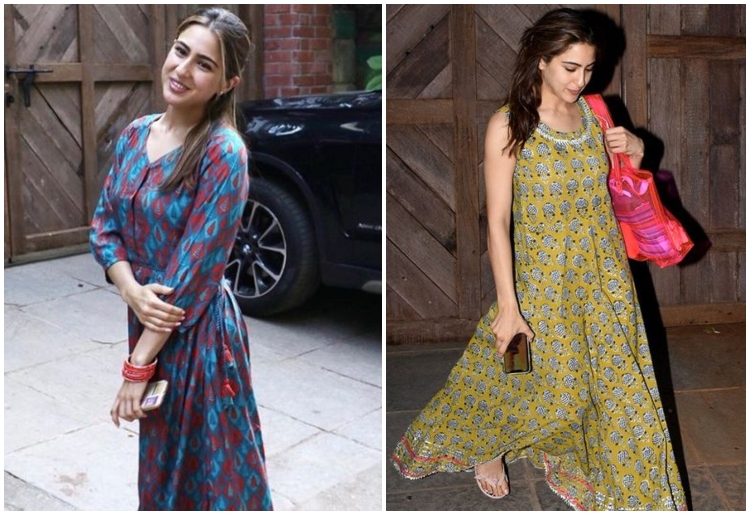 #10. Alia Bhatt:
If you love bright colours like yellow and green then you will definitely love this suit. Alia Bhatt chose a mehendi green flowy ankle-length suit with overall silver leafy print. It has a deep neckline which is covered with the same silver embroidery. She combined her full sleeve suit with a matching dupatta. The green colour of the suit makes her look very fresh.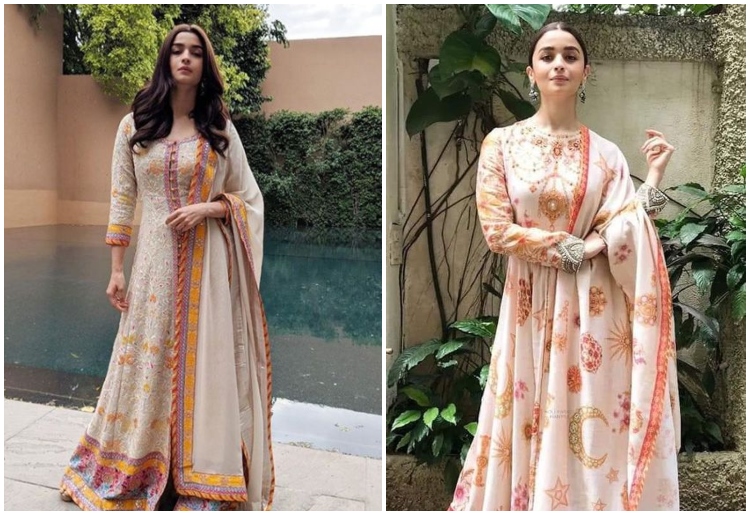 To conclude, every actress has her own distinct dressing style. You can't compare them with others. Each of these kurtas reflects the real personality of the actresses.