India is the country of diverse religions and festivals. During the festival season, every woman looks for ethnic clothes to wear and there are a wide variety of ethnic clothes available nowadays. However, Lehenga is definitely the prominent attire, which is all-time favourite and equally trendy.
If you are shopping for the ethnic wear either for festivals or special occasions, then you certainly can't miss the Lehenga shopping. To add glamour to your appearance, you should wear the Lehenga choli to flare your ethnic dressing.
As there are a broad array of styles, designs, hues and patterns available in Lehenga. Therefore, here's the curated list of 8 diverse Lehenga styles, which you can consider while shopping for the lehenga.
#1. A-line Lehenga
The stunning and stylish A-line lehenga is absolutely perfect for the ethnic yet modish look. The hemline of the lehenga makes it more glamorous and creates a flare look. While pairing this stunning Lehenga, you can wear it with statement blouse in voguish design. Go for the elegant pink and peach colour combination in this lehenga style!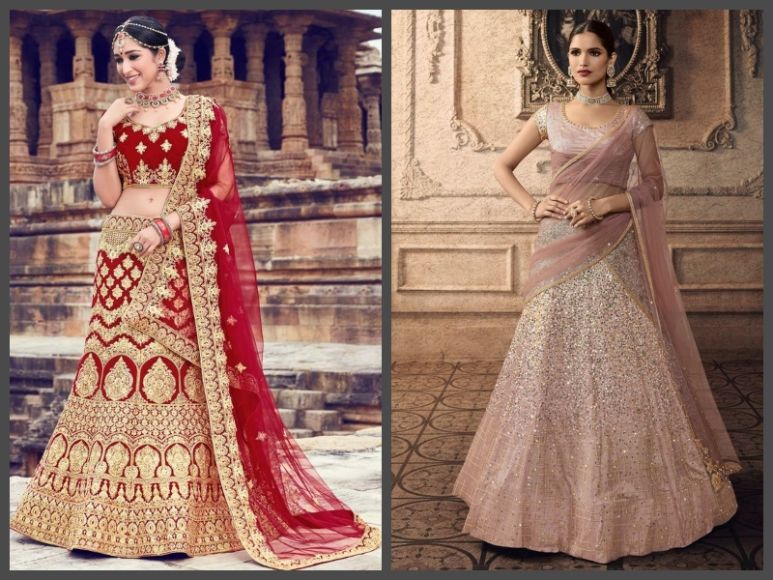 #2. Sharara Cut Lehenga
The trendy sharara lehenga is high in demand in the Indian fashion industry at present. From simple to a designer, there are a huge variety of styles and designs in sharara cut lehenga, which has an elegant palazzo with a loose hem. You can wear the sharara cut lehenga on festivals and occasions with statement jewellery.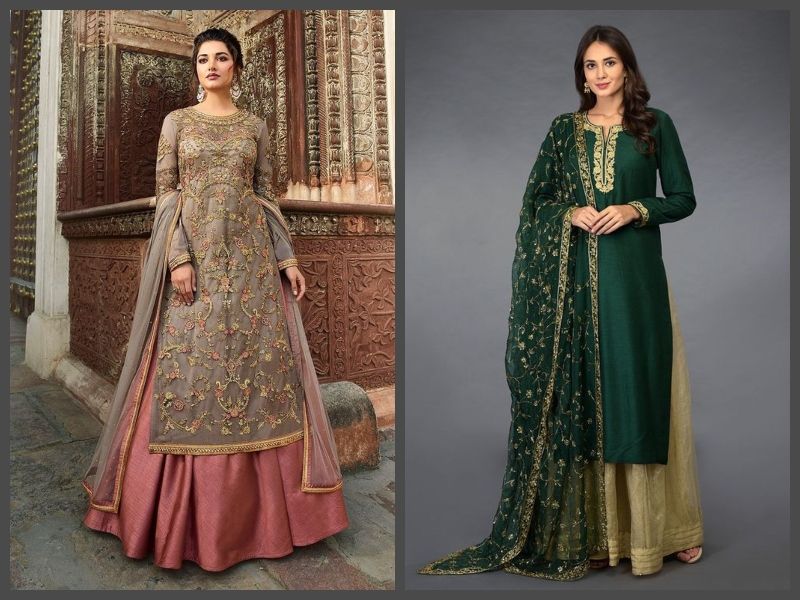 #3. Straight Cut Lehenga
In straight cut lehenga, the skirt is long and straight in style, which doesn't have any sort of flare. One of the most preferred choices for lehenga is straight cut because of its versatility on every body type. With straight cut lehenga, you can choose to wear a crop top style designer blouse.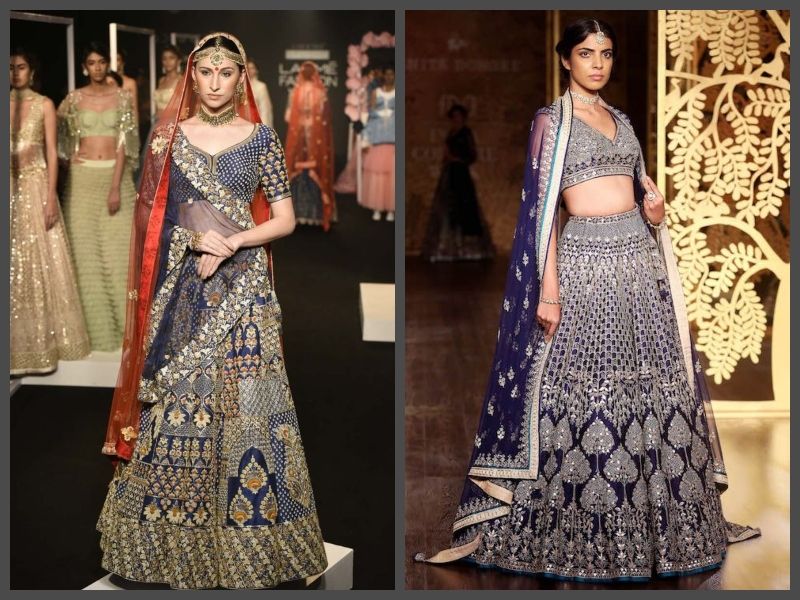 #4. Jacket Style Lehenga
Of course, there's nothing different in this type of lehenga except the jacket, which add an oomph factor to your entire couture and personality. In jacket style lehenga, there's a long loose style jacket, which has an intricate embroidery work with fine detailing. To look different and sassy, pick up this style of Lehenga and leave a long-lasting impression on others.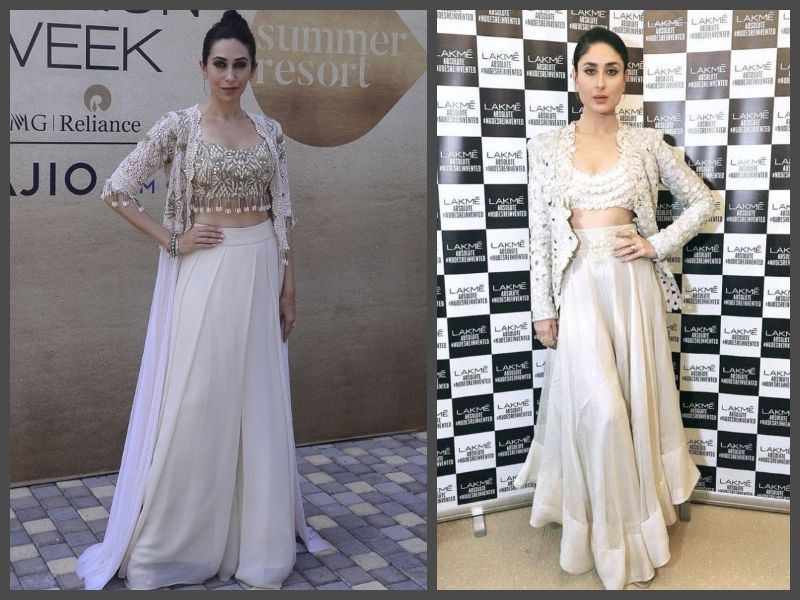 #5. Saree Style Lehenga
In this style of lehenga, there's an illusion of a saree look, but it's actually a lehenga. The illusion of saree comes with the draping of the dupatta, which we usually do in saree. However, this is far better than saree as you can wear this style of lehenga comfortably without any hassle. Moreover, the flare of this stylish lehenga is definitely icing on the cake.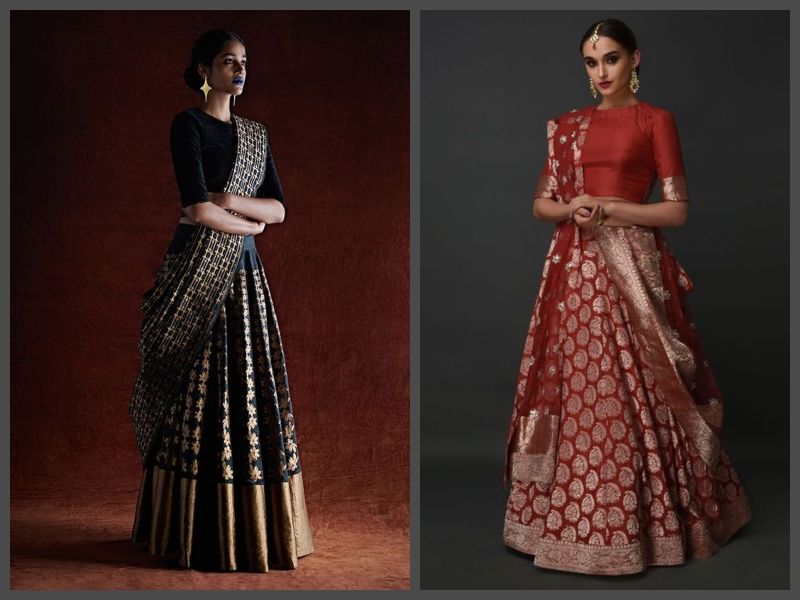 #6. Panelled Lehenga
At the end of the flare in this lehenga, there are some classy panels attached with it. The panels are used at the end of the hemline to increase the volume of the flare as well as to add a contrasting design for a glamorous look. You can easily wear it on special functions or at special occasions.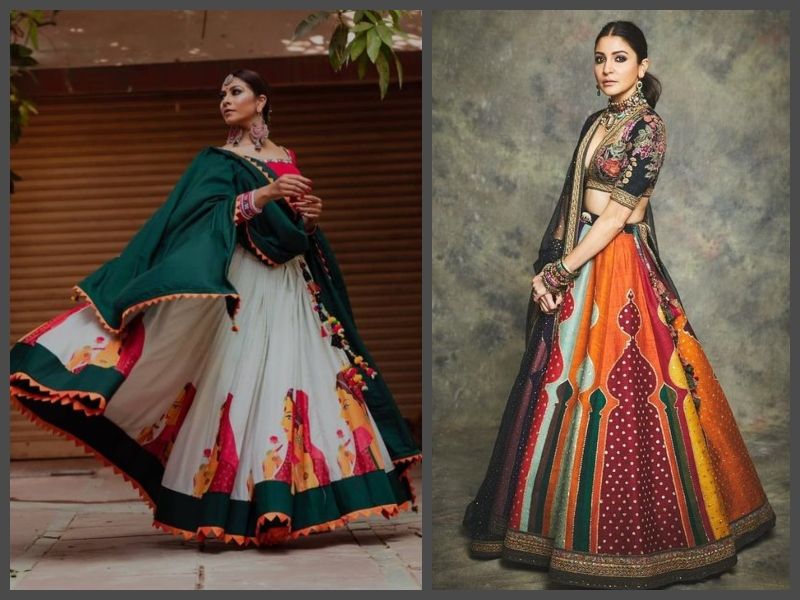 #7. Fishtail Lehenga
Assuredly, you must be aware of the mermaid or fishtail style lehenga. The elegant and classy flare of the mermaid lehenga is absolutely irresistible. Furthermore, fishtail lehenga is perfect for those girls or ladies who are looking for the attire to accentuate their curves. To pair the blouse or choli, there's a simple suggestion to go with the short-halter neck style blouse and even if you don't wear the accessory, your will look appealing.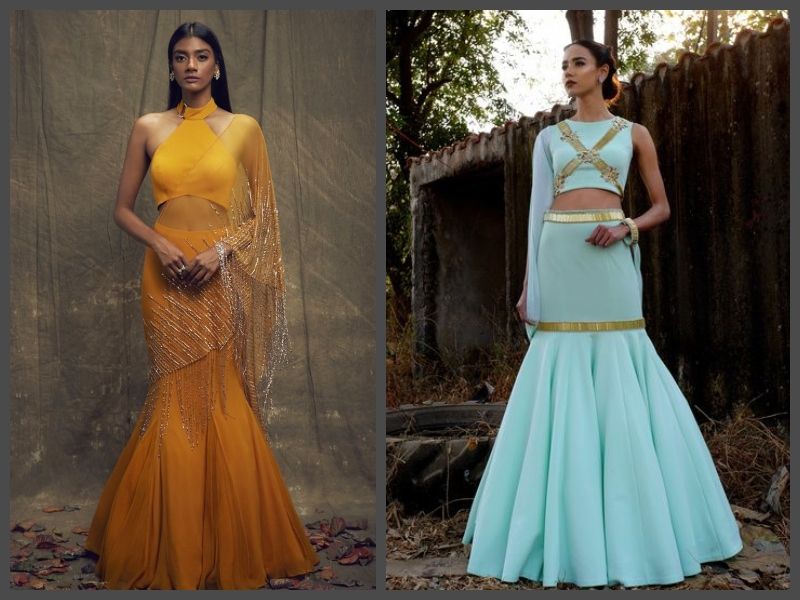 #8. Broad Flared Lehenga
One of the most ordinary and conventional style of lehenga is broad flared lehenga. However, the broad flare and distinguishing look of this stylish yet ethnic lehenga can't be ignored, especially if it is available in remarkable design and hues. The combination of off white and multiple colours in it is quite trendy and popular nowadays. Hence, you can pick and choose this stunning piece of outfit to make a fashion statement and finish off the look in statement jewellery.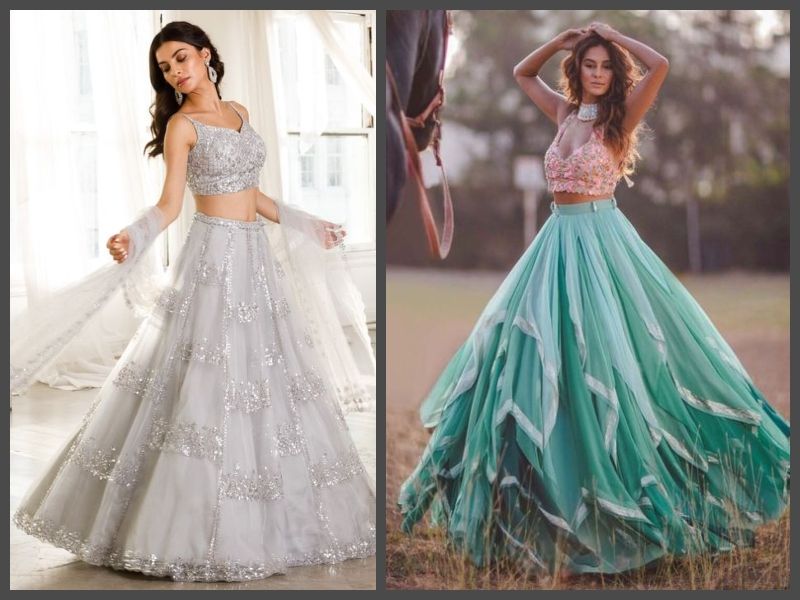 Henceforth, these were some of the most elegant and fascinating lehenga styles, which can be considered to wear it on special occasions or festivals, especially with a perfect clutch, classy accessory and most importantly, trendy footwear. Don't worry and shop for your favourite lehenga now!