Deepawali, popularly known as Diwali, is the day when good wins on evil. It is the day that comes with happiness, prosperity and hope.
Diwali is celebrated in every part of our country. Not only this, many parts of the world use to celebrate it. This 5 days long festival starts from Dhanteras, then comes the choti Diwali and after that, finally, we celebrate the main Diwali- The festival of lights. After this day, we celebrate the Goverdhan Puja, which is popularly known as Vishwakarma Day. The last day of this 5-day long festival is Bhai Dooj. All these days are celebrated with a lot of joy, colours and light. Almost every house is celebrated with lights and flowers and people love to wear new clothes.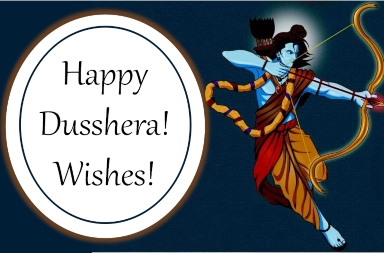 As Diwali is almost here, you must be looking for some interesting Diwali wishes. Right? So here are some interesting wishes and quotes that will convey the message in the most interesting way.
Happy Diwali Greetings Message and Quotes in English
May this Diwali, The prosperous festival of Lights,
Gorgeously brighten up every corner of your life.
Add some sparkling moments of Happiness, Joy, Love and Success.
May you enjoy this festival with your family with a lot of positive energy!

May the Festival of Lights, Fill your Life with the sparkle of Joy and Happiness.
Happy Diwali!

Wish You and Your Family a Very Happy Diwali. I hope that everyone transform from Darkness to the Happiness

The Sky of full of Fireworks, the Mouth full of sweets.
The House Full of Lights and the Heart full of Happiness.
Wish You a Great Diwali to Everyone!

Happy Diwali!
Celebrate lights, goodness and hope in this World.

May This Diwali be the brightest!
May this Diwali be joyful, healthy and wealthy for you!
May this festival of lights brighten up you and dear ones lives!
May this Diwali bring in you the brightest and choicest happiness and give you something that has ever wished of!
May this Diwali fill your life with peace and prosperity!
May the light triumph over darkness around you!
May peace transcend the earth and remove negativity!
May the spirit of light illuminates the world!
May the light on Diwali shows us the right path and lead us together towards peace and sociality!
"WISH U A VERY HAPPY DIWALI"

May the festival of lights be the portent of joy and prosperity!
On this occasion of Diwali, the whole atmosphere is filled with the spirit of fun and love.
Here we hope this festival of beauty brings your way and bright sparkles of satisfaction that will stay with you throughout life.
Best wishes on Diwali to You and Your Family!

Memories of moments that we have celebrated together,
Moments when have been attached in my heart,
Let me Miss You even more this Diwali.
Hope this Day brings in Good Fortune & Plentiful Happiness for you!
HAPPY DIWALI!

A warm Diwali wish for all kind of happiness. May the warmness and splendor that are a part of this auspicious occasion, fills your life with happiness and brighten up your cheerfulness. Let it bring to you joy for the whole year.

Have a prosperous Diwali.
Hope this festival of lights, serve you with all kind of joy and happiness.
May the lamps of joy, brighten your life and fill your days with the cheerful sparkles of peace, fun and kindness, because you are someone who deserves the best life and so much better.
Have a joyous Diwali!

Light a lamp of Affection, Flash a chain of grief, shoot a skyrocket of wealth, and fire a planter of cheerfulness. Wish you and your family GLITTERING DIWALI!

As the candlelight blaze,
Your life may always be cheerfulness claim;
As the peak high,
You move without exhalation;
Like the white linen skill,
Clarity is always a concern;
As brightness creates morning beauty,
Fragrance fills years as Flory;
With the spotless eternal beam,
Attached to You mile after mile;
All blackness is far away.
As the light is on its way.
Wish You a very happy Diwali!

As we celebrate this holy instance, you are wished the happiest moments that Diwali can carry, a lot of love and enjoyment to fill your years with liveliness and a New Year that is sure to be serve you with the best of the whole thing.

Dear friends and family,
I wish you all a happy Diwali celebration 2019.
I hope you all are burning rockets, spreading light and cheerfulness in our home. Enjoy a safe and jolly Diwali!

I will pray to God that the enthusiasm of lamps light up your life by providing you with pleasure, wealth, health, prosperity and luck. Wishing you a joyful, safe and Happy Diwali.

May The Goddess Lakshmi Bless You With Wealth And Health. Happy Deepawali To You And Your Family! May This Festival Of Light Infold Your Life With Happiness And Gladness! With These Blessings, I am Sending My Warm Wishes to You on Diwali 2019.

Peacetime, wealth and good luck, May all this be with you in the coming years. Happy Diwali and Happy New Year!

May the sugariness of sweets always stay in your life & make you sweetened. Wishing you a very wealthy Happy Diwali!

I Pray to God to shower You with… Sanmaan, Saraswati, Shanti, Shakti, Saiyam, Saadgi, Sukh, Samridhi, Sampati, Swarup, Swaasth, Sneh, Sanskar, aur Safalta.
Shubh Deepawali!

May millions of lamps brighten up your life with boundless success, well-being, and prosperity forever!Wishes You and Your Family a Great and Joyful Diwali.
Happy Diwali Wishes and Images in Hindi and Marathi
Dua hai ki yeh Diwali aapke sangsaar me Khushiyo aur Dhan ki Barsaat laaye,
Aur Shaurat ki kabhi bhi aapko kami na pade.
Diwaali ki Haardik Shubhkaamnaaye!

Aaapke Jeevan me hamesha he Diwali ka Prakaash rahe aur nayi roshani laaye,
Bas yahe Dua hai meri aapke liye.
Shubh Deepawali.

Deepawali aaye to Rangoli me rang bharjaaye,
Khoobh Dhoom Dhadaka ho,
Bohot Pathaake phoothe…
Aap Subko Deepawali ki Shubhkaamnaaye!

Diwali pe Diya ka Deedaar ho,
Aur Khushiya aapke jeewan ko sukhmaye banade.
Shubh Diwali!

Iss Deepawali me meri yehe kaamna hai ki safalta aapke darwaaze par aaye aur Khushiya aapke aas paas rahe. Ma Lakshmi ki Kripa Sada he aap par bani rahe!

Aapko Aashirwaad mille Garesh ji se,
Vidya Mille Saraswali Mata se,
Paisa Mille Lakshmi Mata se,
Pyaar aur Aadar mille subse,
Deepwali ke iss awasar par yahe dua hai hamari aapke liye.
Happy Diwali!

Shree Ram Ji aapke Jeewan me Sukh ki bohochaar kare, Aur dukho ka sarwanaash kare.
Prem se aapka jeewan bharde, Aapka ghar aangan roshan rahe hamesha.
Diwali ki Haardik Subhkaamnaaye.

Deepak ka Diwas hai Diwali,
Khushiya hai subke ghar aani,
Ujaala ho aapke Ghar par,
Bas yahe Dua hai hamari.
Happy Diwali!

This diwali tumko mile
Rathore ki Goal
Film stars ka Reputation
Game show ka Prize
Hit film mein ek commercial
Jadoo ki Stick
lots of crackers
sab ka dher saara Love aur Friendship
and lots n lots of joy and masti
Wishing You a Great DIWALI!

Harr Khushi,
Khushi Maange aapse.
Harr Jeewan,
Zindagi maange aapse.
Itna Prakaash ho aapke jeewan me,
Ki Diya bhi ujaala maange aapse.
Happy Diwali!

Kum-Kum Bhare Charno se
Ma Lakshmi aapke ghar,
Sukh aur daukat mille aapko Apaar,
Diwali ki Shubhkaamnaaye kare swaiikaar.
Wish you a very happy Diwali!

Pooja ki Plate, Rasooi me Food,
Aaangan me Light,
Happiness ho bohot,
Haatho me crackers,
Light up ho sara jahaan,
Mubaarak ho Diwali mere friend!

Deep Jalte Jalmagaate rahe,
Aap humme aur hum aapko yaad aate rahe,
Jub tak hai zindagi, Dua hai hamari,
Aap Chaandi ki tarah chamakte rahe!
Happy Diwali!

Aaye Amawas ki suhaani shaam,
Ma Lakshmi ka hai aashiwaad,
Jagmagaate deepako ke sath,
Dharti par chamakte sitaari ki baraat khushiyo ke sath.
Shubh Deepawali!

Yahe kaamna hai ki Diwali aapke ghar me khushiya laaye.
Happy Diwali!

Petrol Hike hai,
Income Tight hai,
Pocket Khaali hai,
Phir bhi aapko Happy Diwali Hai!

Iss Diwali ke Shubh Awasar par hum chahaate hai ki aapki khushi poore imaan se yahe dua dua hai ki sab israte poori ho aapki, aur aap din aur jaan se! Happy Diwali!

HAPPY DIWALI FULL FORM
H- Har Khushi
A- Aapke
P- Paas
P- Pahuche
Y- Yeh
D- DiL Se
I- Is Diwali Ke
W- Waqt
A- Aapke
L- Liye
I- Ishwar Se Prathna karta hun.
Happy Diwali!