In today's world, different designer dresses are available in multiple designs colors are fabric and for kids' fashion in today's world always has something new different and classic designs. Some of the patterns become more popular for the young generation and if you see the attraction towards new fashion is increasing drastically. For choosing a dress for any little girl you always must keep some of the measure points in your mind that are:
1. Comfort is always on the top of the list and you cannot compromise with it.
2. Kids are more attracted to the colours.
If you have checked different fashion which was in the trending since from the last few years you will get that all girls love to wear a different variety of frocks. frock is something which many of us love to wear and they are super comfortable for any occasion. If you ask a woman how much they love to wear a frock in her childhood, then definitely we'll get at least one story which relates her memory with the frock closet. Here are we have collected the top 10 long frock ideas which you can try for your princess to make an outstanding outfit. Check out the list below, you will fall in love with the new frock patterns.
List Of Long Frocks Ideas and Styles For Your Girl
1.Designer Long Frocks
Every year there are new designs and patterns are available which are created by a well know designers. Selecting the best designer and purchasing a frock according to the brand will always give you the extra benefit of being a smart parent. Designer Frocks includes heavy work, Suttle designs with comfortable fabric choice.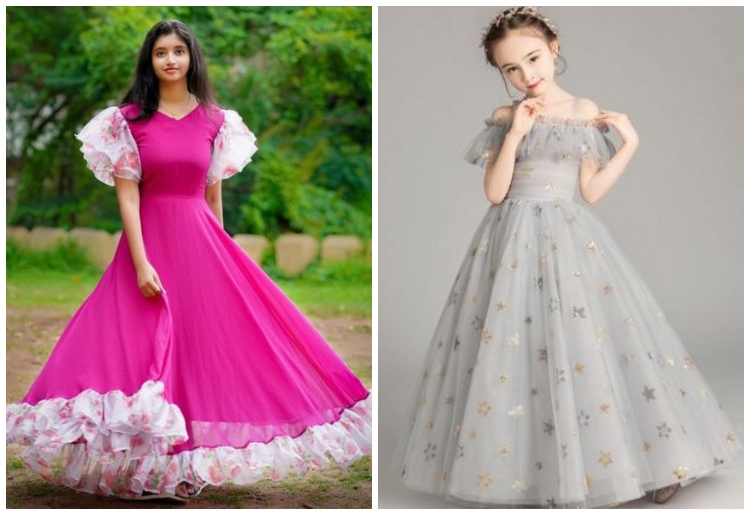 2.Latest Puff Long Frock
Your girl looks very beautiful in such styles. Puff frock is the kind of frock style which adds a punch of elegance and heavy look into your outfits. It gives a perfect vibe of wearing a nice party wear gown in frock style.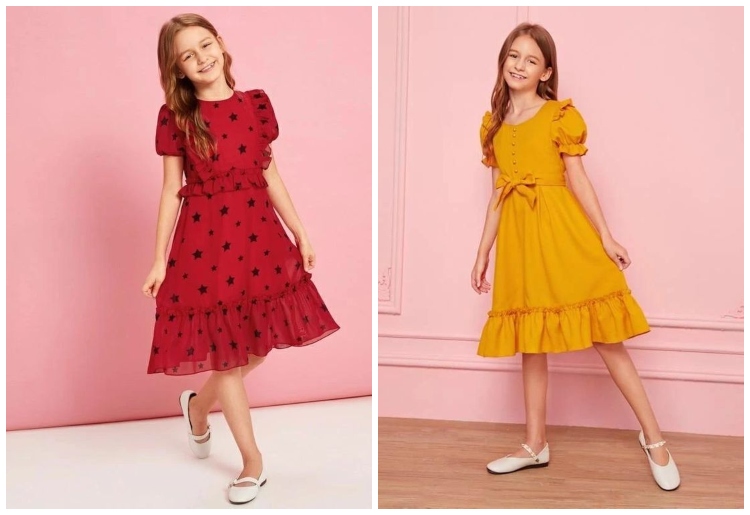 3.Try Long Frock with Checks Pattern
Many years checks print is in the fashion and if you are planning to choose something which gives you a perfect vibe of retro look then this style should be the ideal selection for your daughter.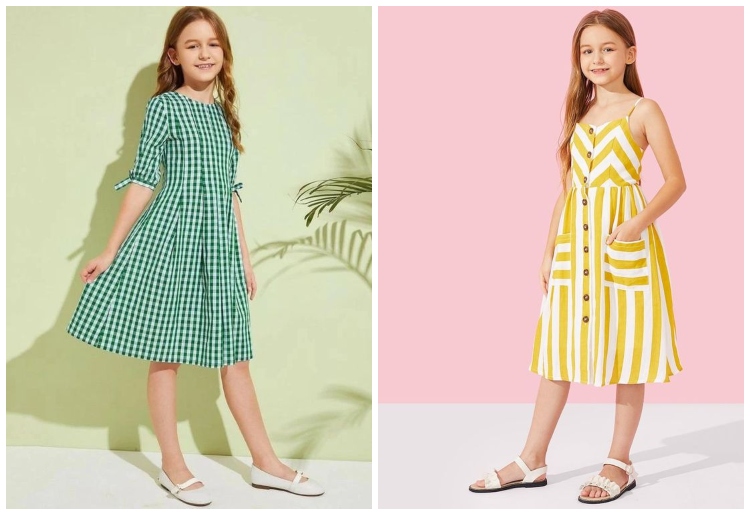 4.Classic Embroidered Long Frock
Embroidery is the India's best work which makes any outfit worth for any occasion. In this style there are multiple colors are totally enough to match up with any event vibes.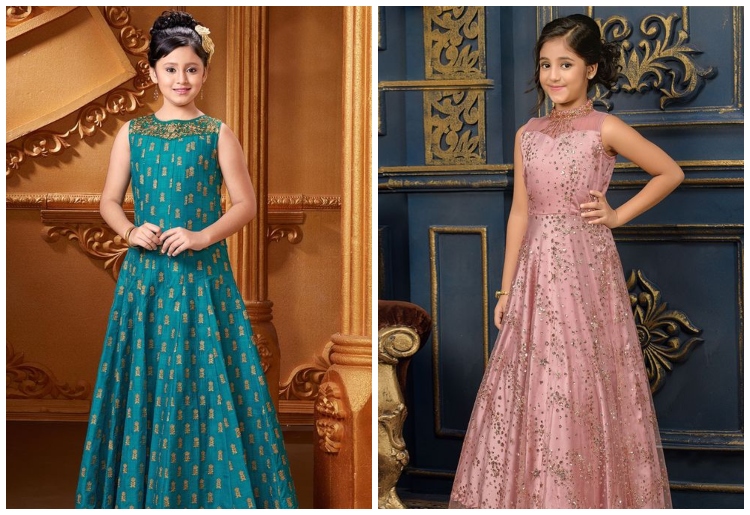 5.Lovely Printed Stylish Long Frock
Combination of both designer prints and frock makes this pattern more creative and stylish. You can try multiple printed designs like digital print, animal prints, flower print etc.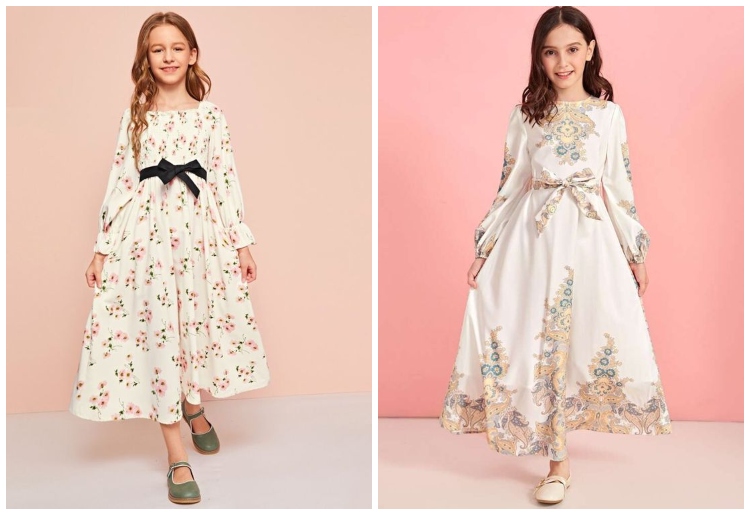 6.Long Ball Frock
Fabulous and outlandishly managed, attempt this ball frock outfit for any party or night party events. The delightful brilliant shading and ribbon style add more style to the outfit!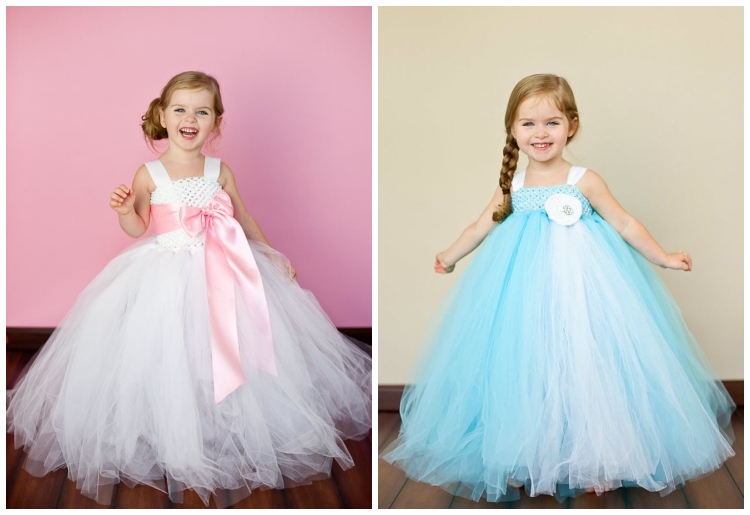 7.Off Shoulder Long Frock
With regards to your wedding outfits, it's in every case best to make certain about your selection of outfits for your baby. you can choose a classic long-off shoulder Long Frock which adds a pop of style.
8.Lace Long Frock
Lace design is the newest design in a kid's fashion and becomes more popular because of its elegance and a final look.  You cannot look your eyes off from such styles of dresses and this dress will be a fabulous choice for any girl.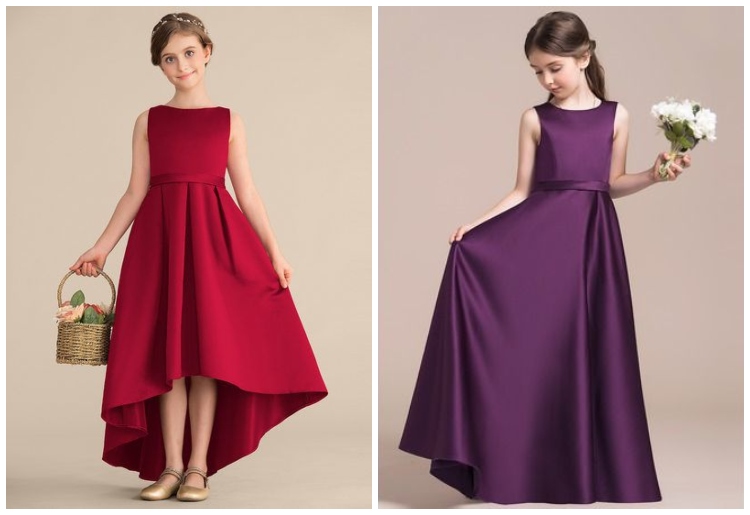 9.Beautiful Long Ruffle Frock
Ruffel is the love. In fashion world ruffel style has much value that the plain style then it will be always a good step to buy a designer ruffel dress for your little one.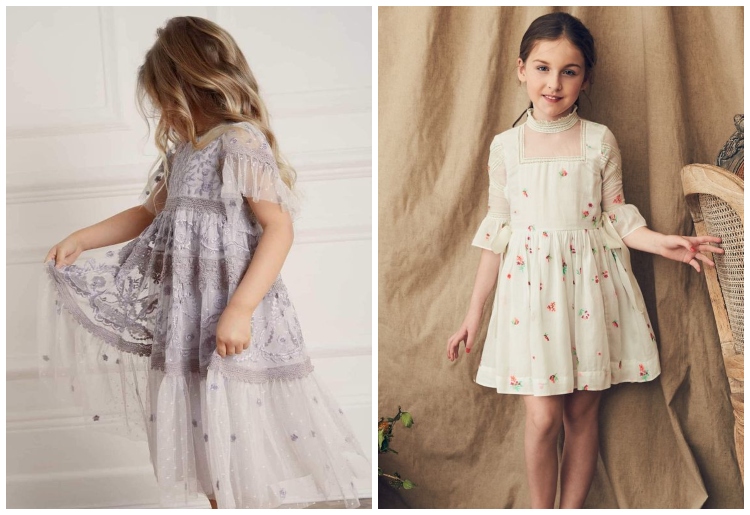 10.Casual Long Frock
This is one of the classic dress which is highly comfortable, and you can choose this style for any simple party, day wedding. Casual frocks take your kid's fashion on another level of fashion with high comfort.