For everyone, last year is to was like a lesson and learn many things. We have grown up due to this worst corona pandemic and indirectly connected with the good habits especially like cleanness and health-related precautions. For many of us, 2020 year was the biggest life disaster, but ya its a life and we have to survive all the ups and downs which come in this path of life with the hope light and good vibes. Let's hope for the good future and spread some love by doing a warm welcome of the new year 2021. You can definitely bring a smile on someone face by wishing them a very happy new year.
This is some of the best and heartfelt wishes of New year which create a curve of a smile on anyone's face. Let's pray for the best the new year 2021. Here we have gathered some of the best, lovely, heartfelt and deep New year greetings which make your year start with the lots of love, straight, power and positivity.
1. "I wish you pure bliss, giggling and true feelings of peace in this New Year. Wishing You a New Year! "
2. "Since we're going into the different year, I'd prefer to confess to you all that it's simply because of you that I'm carrying on with my life to its fullest. I wish you every one of them a Happy New Year. "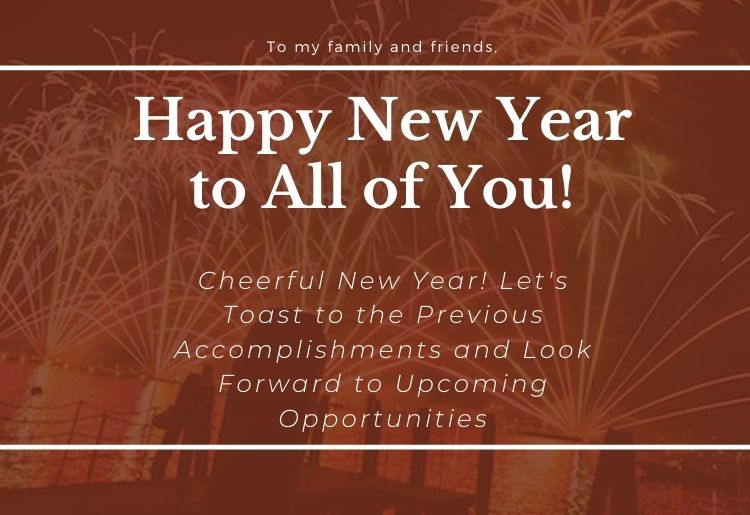 3. "Happy New Year, dear partner. Remember the past, earn and learn from it and go out hard for your fantasies and future. My all the best are with you. "
4. "Friends are always bringing happiness consistently. Especially a friend like you! Thank You so much for being part of my life. Wishing You a Happiest New Year! "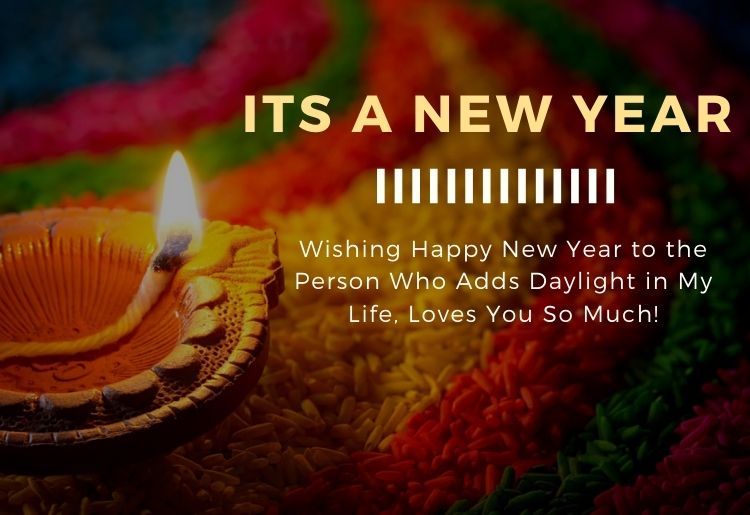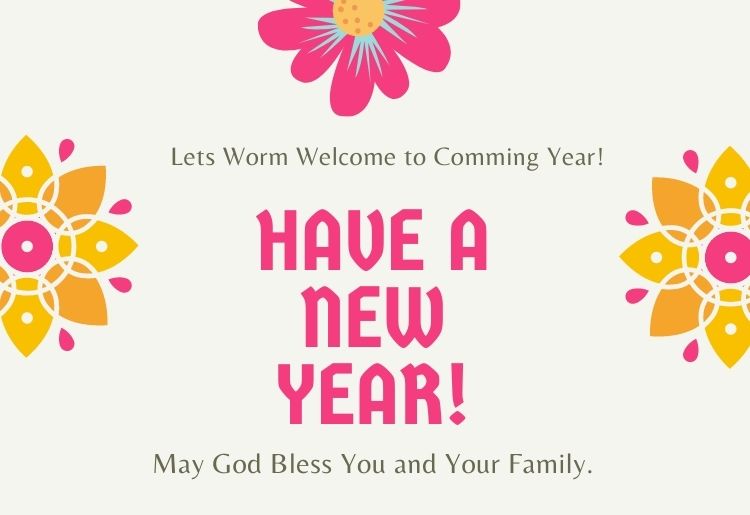 5. "Mix the Champagne and vodka, raise the bottle of drink, and Shout out Its a New Year !!!! Happy New year to everyone! "
6. "Today this time brings the one more opportunity to start once more. It's simply one more New Year's Eve. One more night like the rest. It's simply one more New Year. We should make it the best, Happiest New Year! "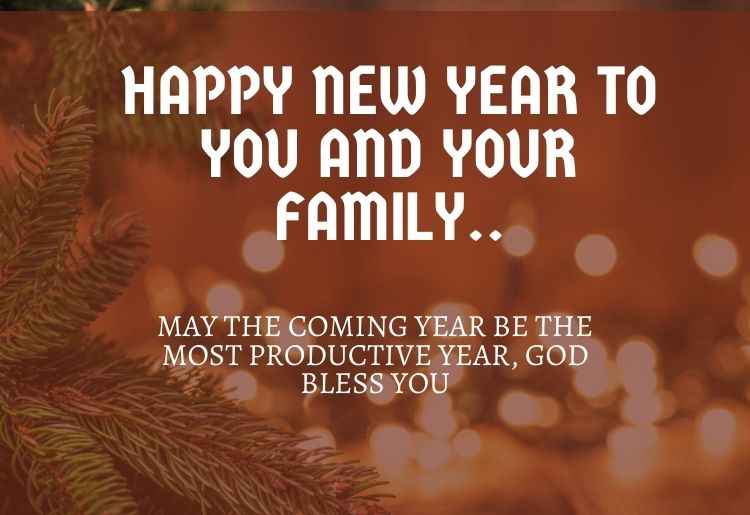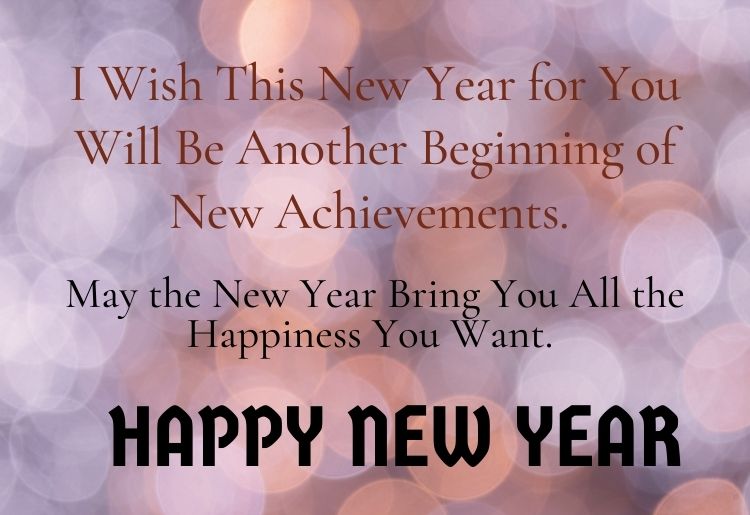 7. "I am so glad for you my little ones, here's to one more year of valuable minutes. Wishing You a Very Happy New Year Dear!"
8. "May this year brings peace, love and biggest moments for you. Wishing you Happy New Year!"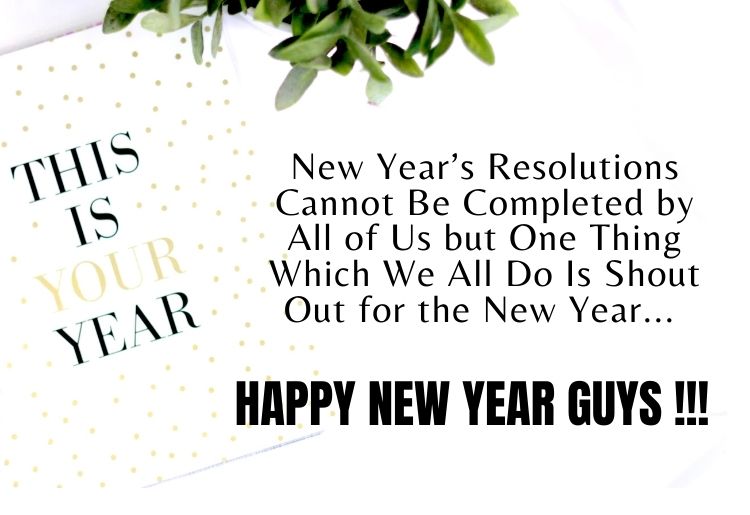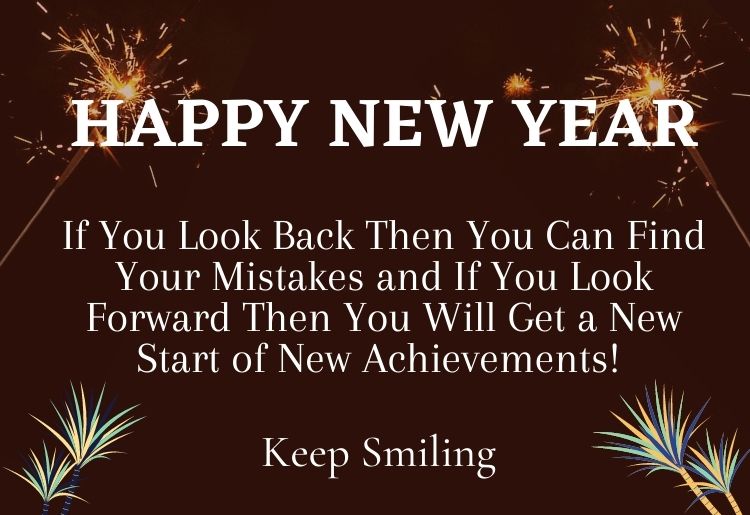 9. "In this most beautiful season may you get various reasons behind happiness. Wishing you a Happy New Year, and sending bunches of love! Love You!!!"
10. "We are honoured to have one another, Maybe I was unable to be any more grateful. May this year bring us achievement and great success to you. Wishing you a very Happy New Year to all of You! – The Office Boss"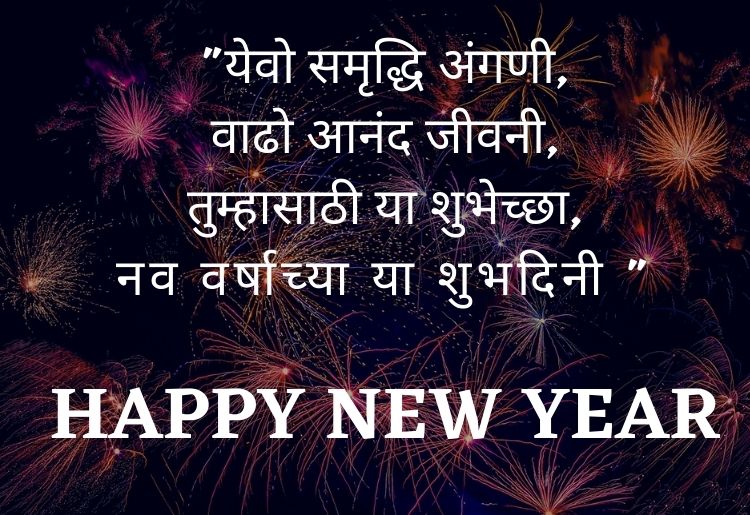 Happy New Year Wishes In Hindi and Marathi
11. "आपले हे नवं वर्ष ,
सुखाचे , समाधानाचे आणि भरभराटीचे जावो
आपलयाला नूतन वर्षाच्या हार्दिक शुभेच्छा. "
12. "आपलया अंगणी समृद्धि नांदो, वाढो आनंद जीवनी,
तुमचे हे वर्ष सुखाचे व आनंदाचे जावो हीच प्रार्थना देवा चरणी."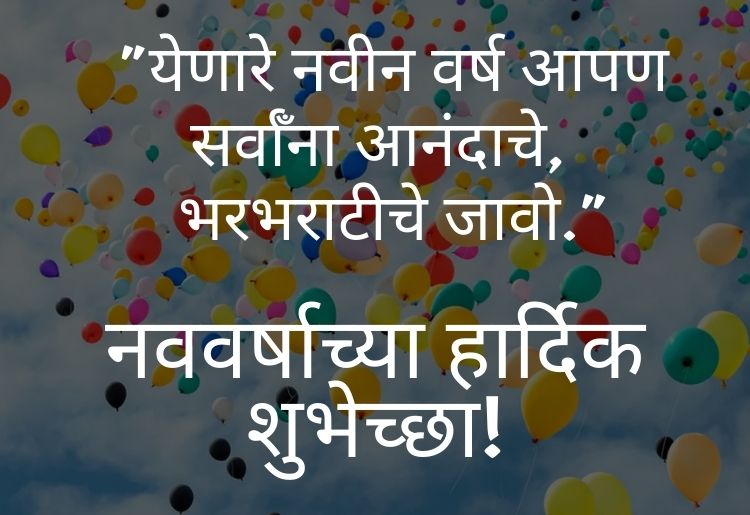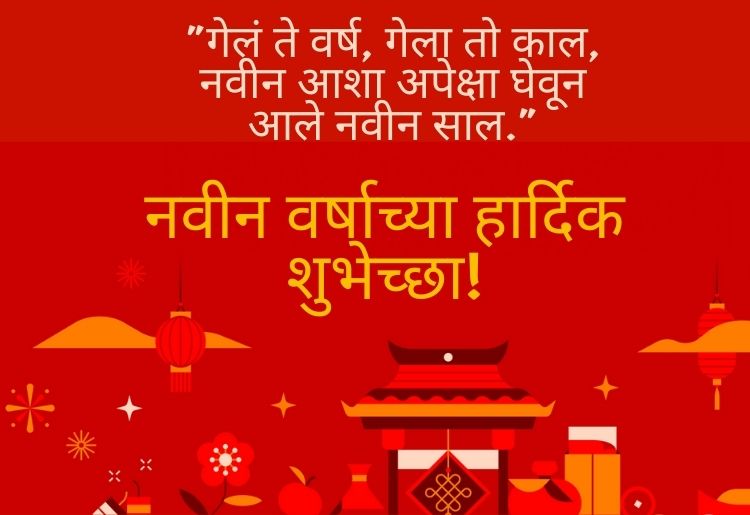 13. इस साल ढुंडे नया कुछ जो जिने कि वाजह बने " हैप्पी न्यू इयर "
14. " इस साल आपके घर
खुशियों की धमाल हो
दौलत से आप मालामाल हो
ना हो गम किसी चीझ का
आपका न्यू इयर बेमिसाल हो ।"
15. "तुमच्या या मैत्रीची साथ अशीच आमच्या सोबत असुदे
या नवीन वर्षी आपली हि मैत्री ची गाठ अजून घट्ट होऊदे
नवीन वर्षाच्या हार्दिक शुभेच्छा !"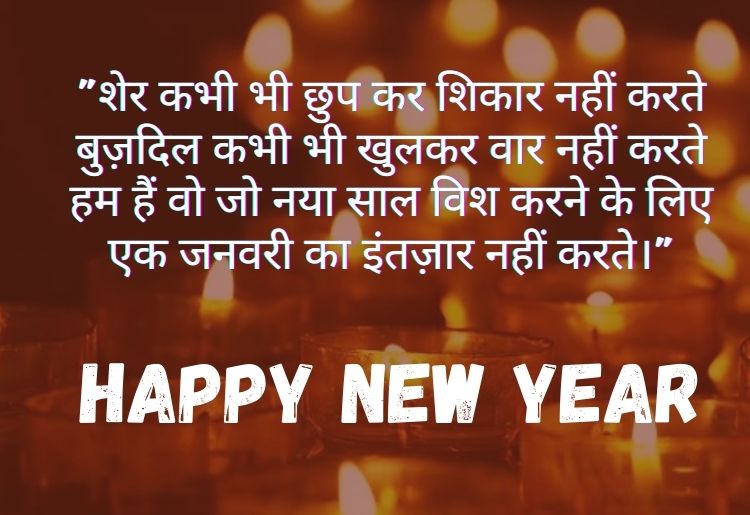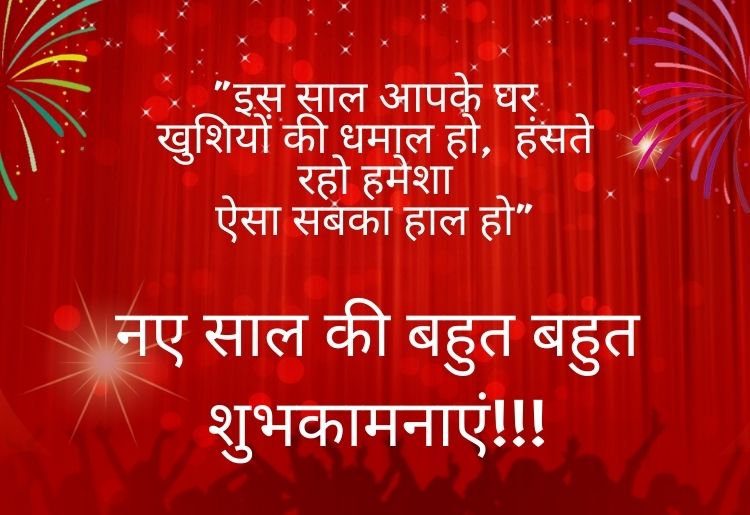 I hope this coming year will be the best year of your life and you will get your all desire this year. Enjoy your time and spared love and smile.