Holi is the most colorful of Indian festivities that is celebrated by one and all. It is on this occasion that a array of colors are seen on everything and everybody. The concept of playing with colors on this day has transcended to a whole new plane where the use of colors is no longer restricted to just the physical celebrations. Colorful victuals and décor has become the norm of the day. In such a scenario where everything around you is bursting with a mélange of colors, your dress style needs to live up to the occasion as well. So, ensure you pick something that is in line with tradition and yes you add your creativity to look ubber stylish even in traditional wear.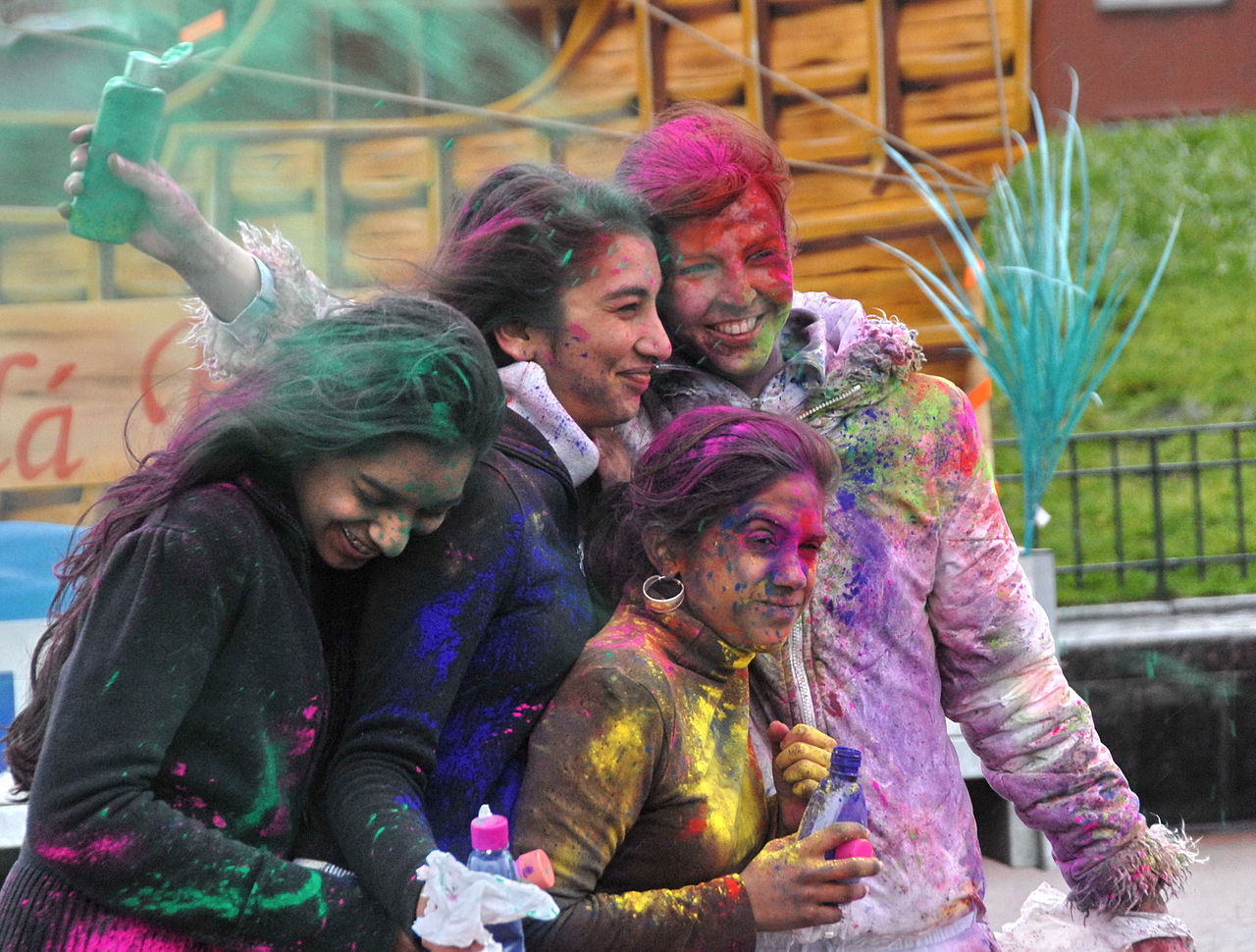 Holi dressing style
Contrary to the celebration of colors on holi, the fashion scene sees a dearth of colors for the occasion. Whites or pastel shades of dressing are the popular choice made by most women and the men as well. This is quite interesting a choice and norm as well, since everyone just wants to stand out in the riot of colors that envelopes them on holi. Women prefer to don white dresses over anything overtly colorful. However, the recent fashion trends have made the prospect of wearing white on holi quite passé. A little experimentation with your style can yield some awesome results even with white being the major color of your holi outfit!
Go all white!
Bring out that traditional white saree that you have in your wardrobe and wear it for the occasion. Mirraw online services have a bevy of white sarees in all kinds of fabrics to suit your fashion needs. Just browse through and take your pick. You could also go for an all-white churidaar. It works well if you are gunning for that traditional look. How about a white netted saree with low choli blouse, it's enough to bring out the poise in you.
Mix and match!
For those who are not too comfortable wearing a white saree or a churidaar, there is the option of giving your regular western outfit an ethnic twist. Why not opt for a white pair of trousers and team it with a short white kurta or a dressy white top with some blingy ethnic embellishments? It is interesting and the style suits the occasion perfectly. You can also choose to wear a white dress. Add a colorful belt to a white dress of your choice, pair it with comfy slippers and a head scarf to protect your hair from the colors and there you have it- the perfect combination of trendy and safe! Mirraw online services offer a variety of options in this category. All you need to do is choose wisely and add dash of creativity to look like a Diva.
Adding prints and colors
Going all white may seem boring to the fashion lover. In case you belong to this lot,opt for color-blocking your holi outfit. Pair your white tees with some colorful skirts or loose fitting colored trousers. Create your own style quotient its sometimes great to look different from crowd. Palazzos are in and are perfect for this look and comfortable enough for you to wear on holi! Add prints, big or small, floral or polkas or abstract, to jazz up your holi look!
All these styling options are sure to make your holi dressing absolutely bang on trend and perfectly colorful. So go on and try your own combinations for that amazing style statement!