Oh my pleats! Oh my Pallu! There were hundreds of thoughts surrounded in my mind when I wore a saree. Let put it straight, in initial stage I was not comfortable, since I am in hospitality industry, Saris were compulsion.
It took me years to adjust with sarees but now I cannot live without them. The most convenient thing, I feel about sarees they do simply adapt your body figure and offers full coverage.
When it comes to fashion, there are no stringent rules and regulations; all you need is comfort when you wear your attire. A look does matters a lot, as it can make or break first impression. With my busy schedule and no space of time, I always prefer to shop from the reputed online stores.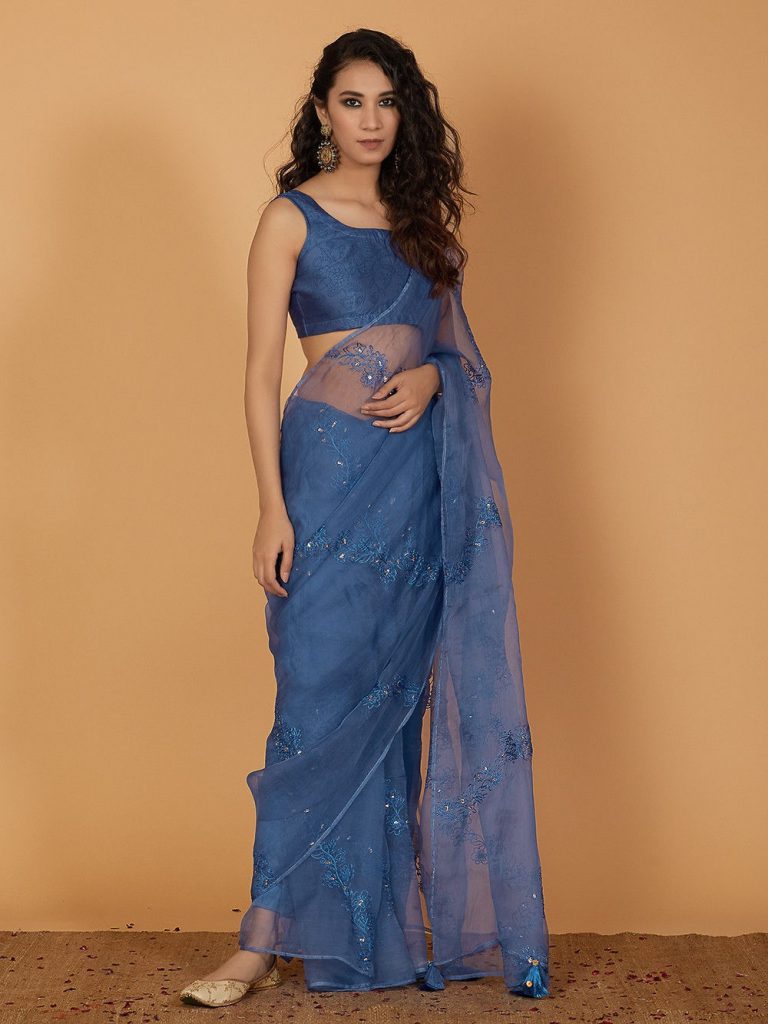 In the recent times for my Monday to Friday, I choose Sarees over all. I think now I am in love with this desi drapes. All over again I started experimenting with the Indo-western style of drapes by learning through e-videos. My every sarees does have some valid reason of purchase. Being nostalgic, I would like to share with you few mesmerizing moments with sarees, some of them are as follows:-
My internship Saree: – Being in 20's, I like designs which are fresh and lot abstracts that are beyond the extra ordinary things. My first saree did consist of beige and pink colors, the zari motifs and intricate embroideries done on the bottom dress did give me charismatic and killer look.
Shopping to lead ahead: – Right from my childhood, I have learned from many elder people and corporate gurus that good attire evokes inner confidence. In my first company's presentation with my complete dedication my main aim was to lead the show. For presentation I selected black and white combination saree. The half saree with the perfect accessories did place me right. That day I think it was picture-perfect day for me and my saree. I clicked lot of pictures with my colleagues and team members with the saree.
First meeting at beau's place:- My mom insisted me to wear saree, since it was first introduction meet with my would be family in laws. I choose light pink crepe saree, the shiny texture of the saree did matched well with my body complexion. The intricate thread work done on the saree did made the look heavier. I was looking perfect with the worn saree and was in peace mentally that I choose which sync well my inner persona. Due to its light weighted nature the sarees were extremely comfortable to me.
For all these moments, the online store was a great ease. With the help of simple clicks I was able to order my perfect saree. The different blend of colors and collection of brand store did allow to shop from the global designs. The prints of these sarees were studded with the contemporary motifs which were unique itself. Alluring collection available does caters well to your needs.
" Discover more such fabulous sarees & styles on Mirraw.com's – Great Indian Saree Festival from 28-30 September. Tons of choice at great prices. Follow #gisf "