For every Marathi woman, the Maharashtrian Saaj jewellery is of utmost importance. From Nose to ankle, you will see them covered with the traditional yet elegant jewellery when coupled with the Nauvari or Paithani saree.
Their accustomed and ethnic attire is absolutely imperfect without the Maharashtrian jewellery. To know more about their traditional jewellery, here is the curated list of the top 15 types of traditional Maharashtrian Saaj jewellery, which is exceptional in design and style as compared to other Indian jewellery.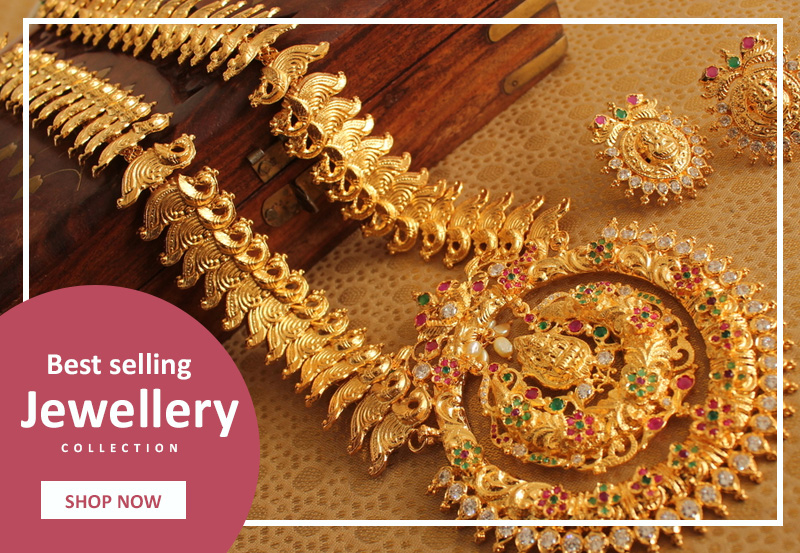 #1. Putli Haar
Since the 17th century, the Putli Haar has specific significance. Putli Haar is a necklace, which has gold coins wit Lakshmi motifs and a silk braided Patwa cord. Putli Haar or temple necklace is an integral part of Maharashtrian jewellery.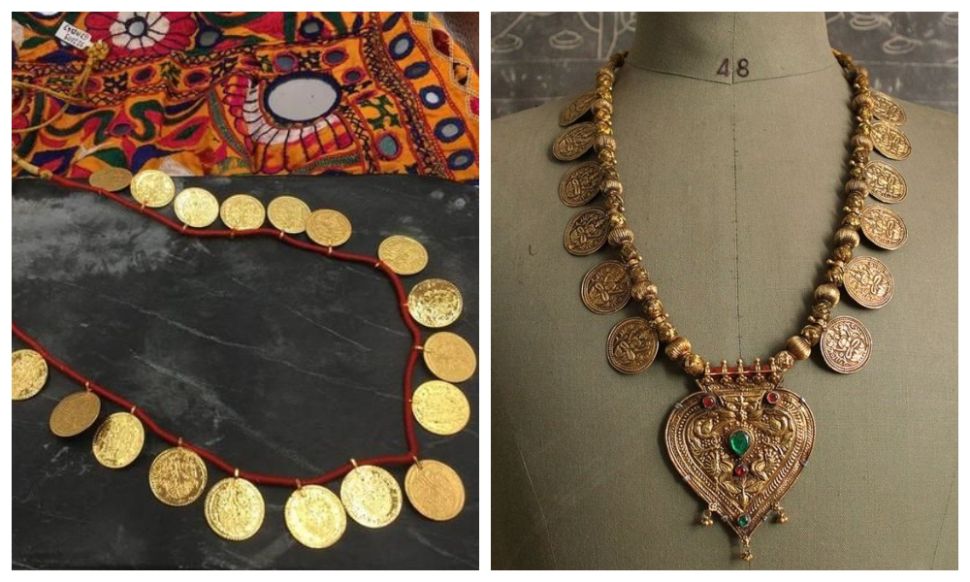 #2. Kudya
You must have seen Marathi brides or woman wearing the Kudya earrings, which are studded with pure white pearls with the combination of gold. The simple yet classic design of Kudya is definitely appealing and enticing.
#3. Tode
Tode or bangles or Kada is a crucial Maharashtrian ornament to be worn in the hands. These heavy and solid bangles are made from the pure carat gold without any soldering. Moreover, designers and craftsman take at least a period of one month to prepare the Tode with proper finishing.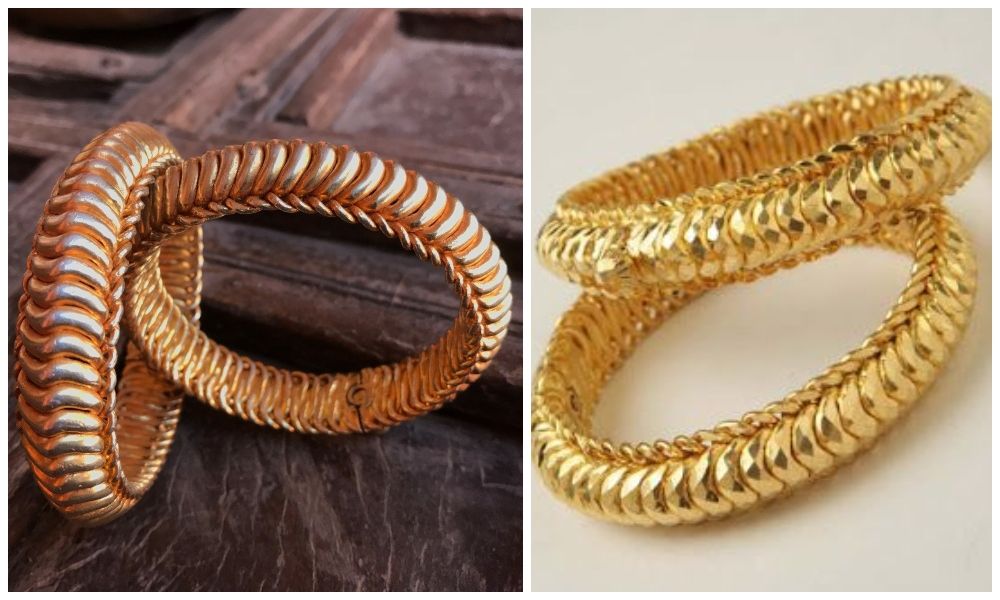 #4. Vaaki
Another amazing and stunning piece of Maharashtrian jewellery is Vaaki. Commonly, it is known as Bajuband or armband, which is crafted by the skilled craftsmen with stones and gold wire. There's a ruby stone is placed in the middle along with other gemstones.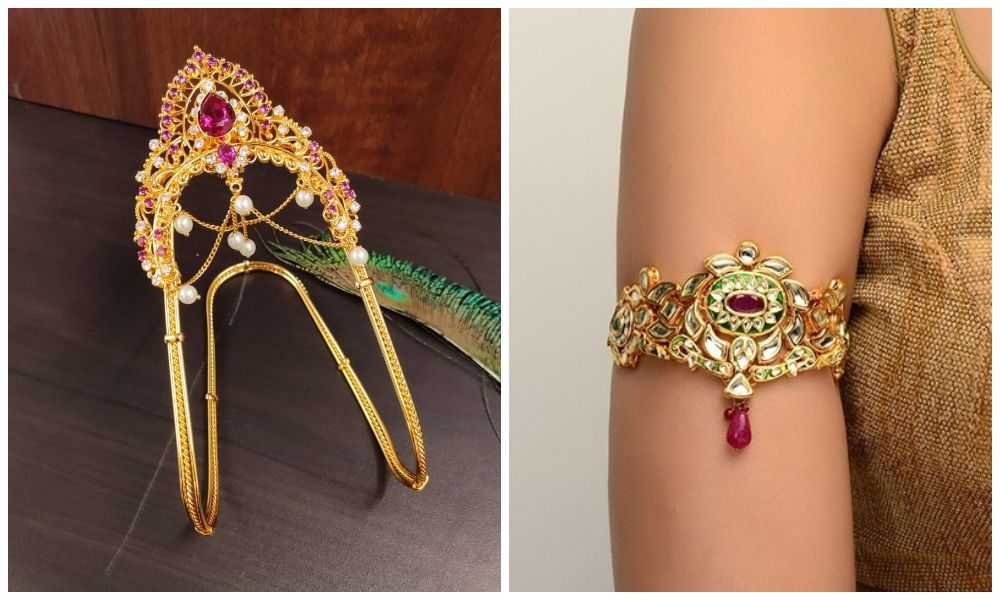 #5. Kohlapuri Saaj
Kohlapuri saaj is popular in many places of Maharashtra such as Kohlapur, Belgaum and some other Southern parts of Maharashtra. It is a long and incredible necklace piece, which is carved with 21 leaves, two ruby stones and two emeralds. This tantalizing pendant depicts the true essence of spirituality.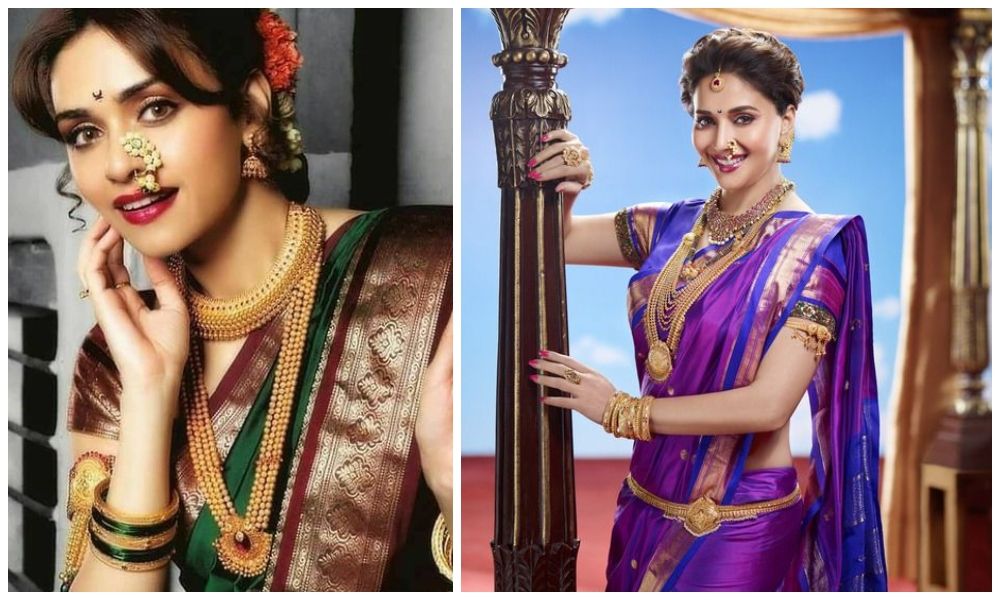 #6. Nath
Undoubtedly, you must have seen Marathi woman wearing the Nath or nose ring on special occasions or Pooja ceremonies. Nath is usually woven with pearls and stones, which is quite conventional and traditional in style.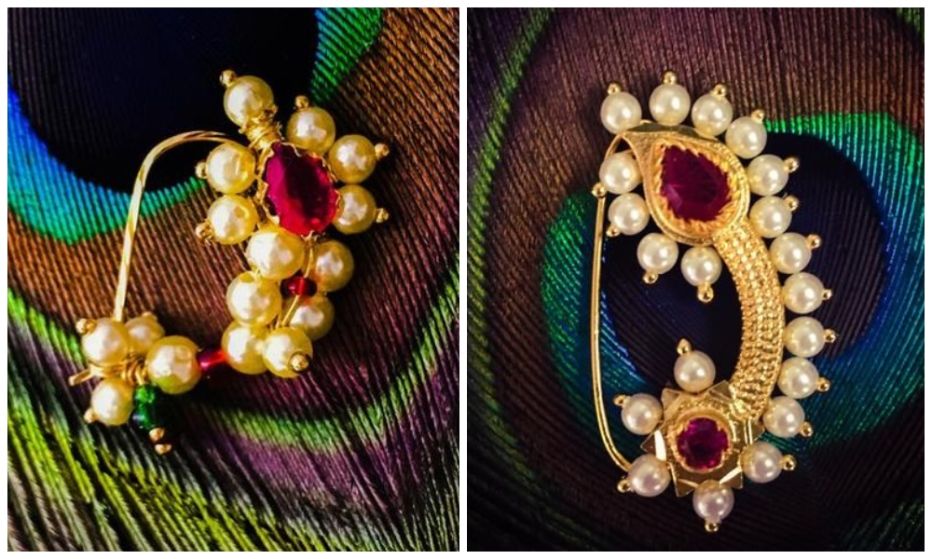 #7. Thushi
Originated in Kohlapur, Thushi is a contemporary style choker necklace, which is made with the 22 carat pure gold. There are golden beads attached in the neckpiece and an adjustable dori, which can easily be worn according to the comfortability.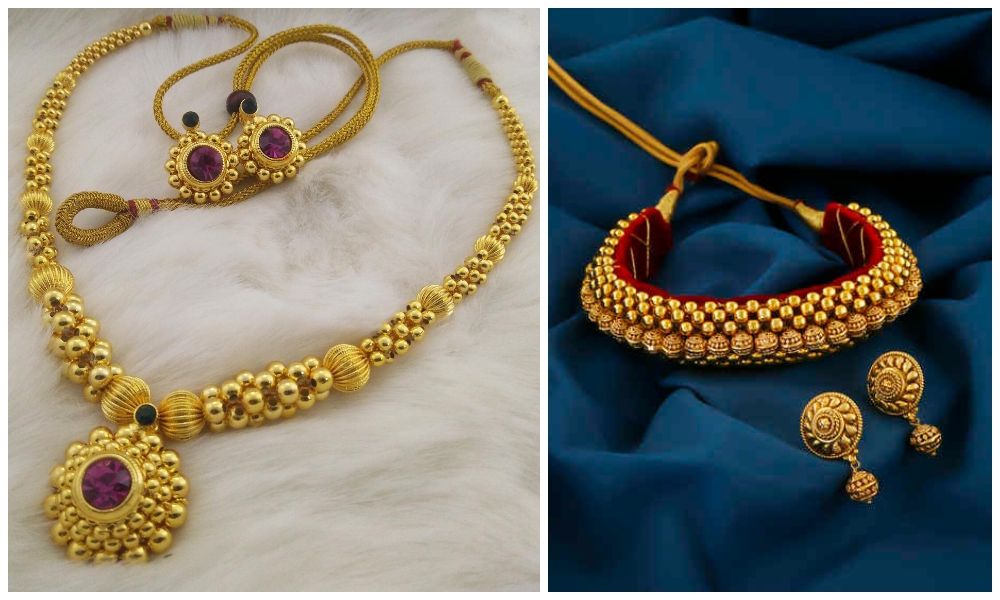 #8. Chooda
Unlike the Punjabi Brides, the Maharashtrian brides wear Chooda in green glass bangles. The Chooda is worn by the Marathi brides in odd numbers in both the hands.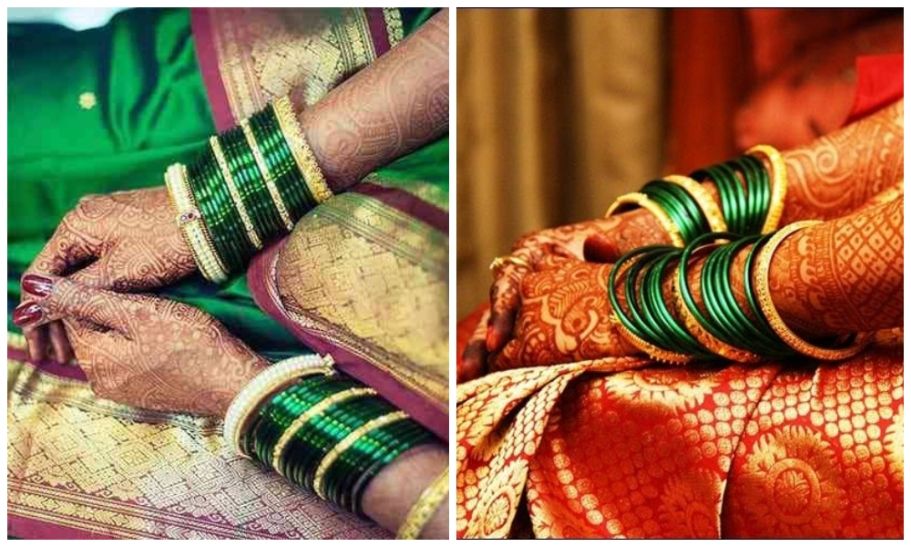 #9. Mundavlya
One of the most traditional Maharashtrian ornaments, which is worn by both the brides and grooms at the time of their wedding. It's tied across the forehead and contains pearls or golden beads attached with a string.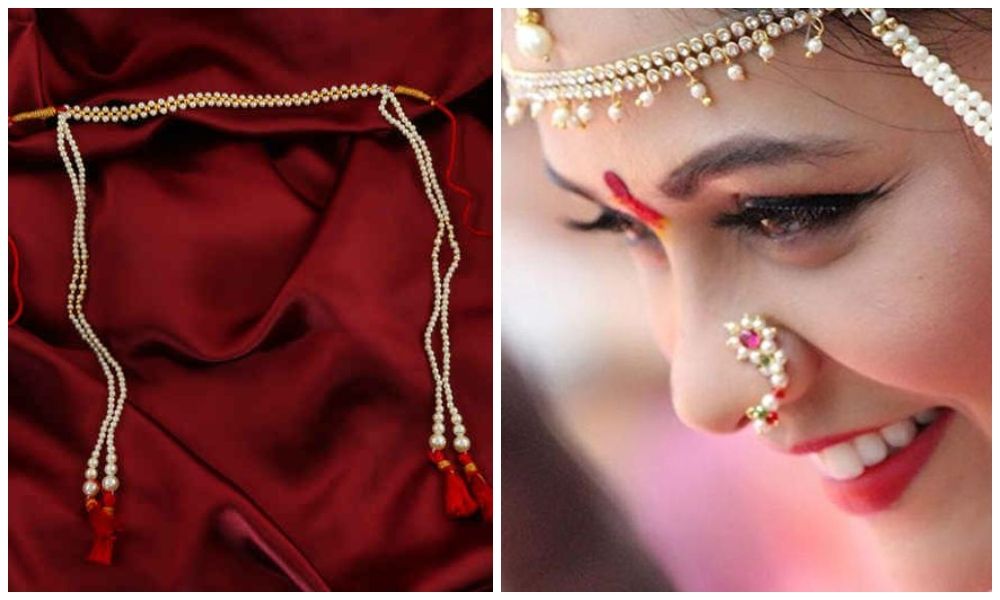 #10. Ambada
Ambada is a hair ornament, which worn on the hair bun by the Marathi woman to embellish the hairstyle. Ambada is pivotal hair jewellery which is usually made with the Jowar beads and sunflower motifs. In the center of the veni phool, there's a ruby stone carved in it.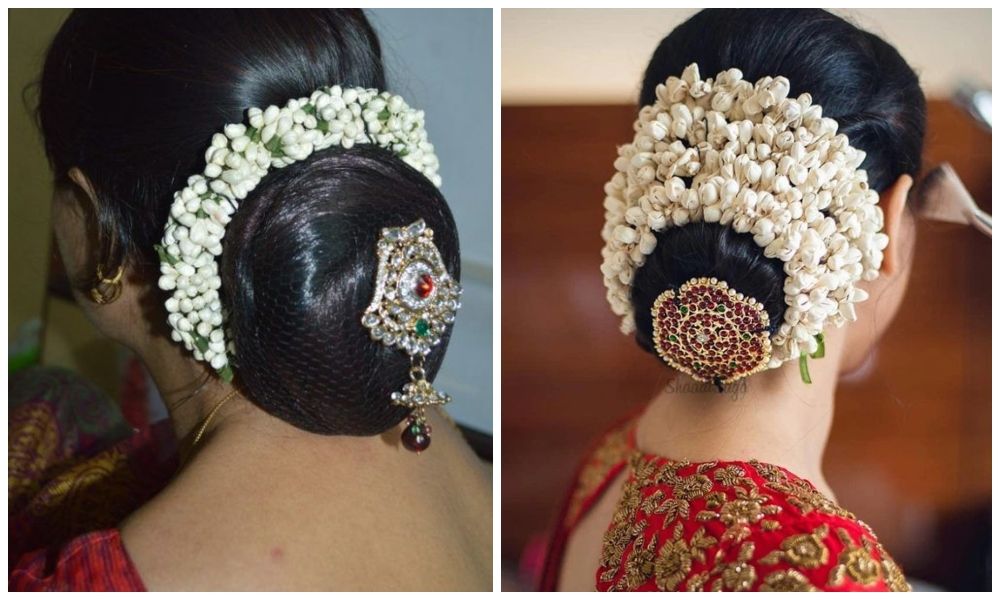 #11. Belpan
Belpan is another significant Maharashtrian jewellery worn by every Marathi woman on gatherings and festivals. Belpan is a necklace, which is directly inspired by the 'Bel' leaves devoted to Lord Shiva.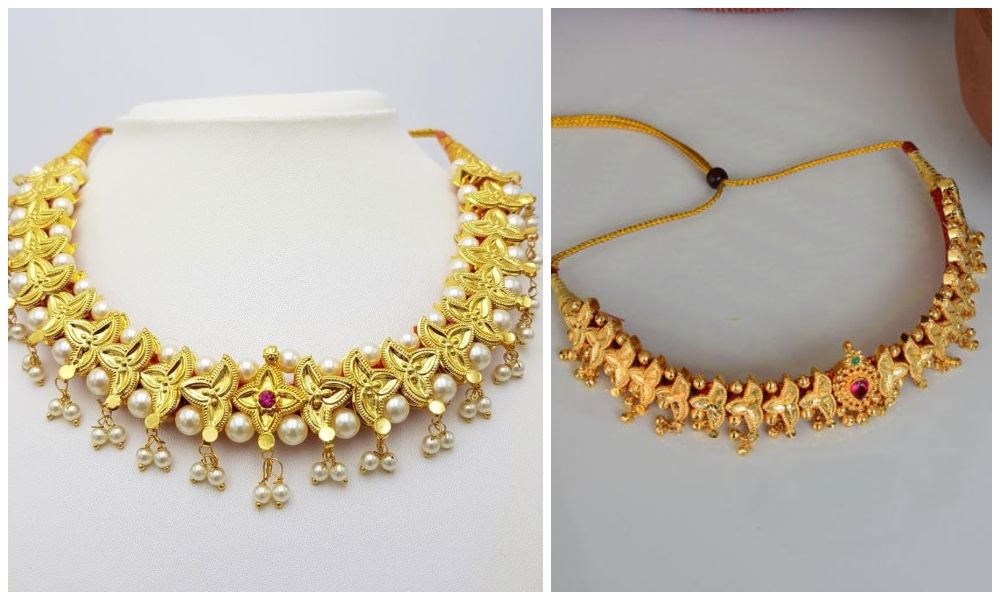 #12. Mohan Mala
Mohan Mala is again a neckpiece, which is chained beautifully in gold beads in two to three layers. The simple and classic design of this necklace is what makes it more stunning and fascinating for the woman.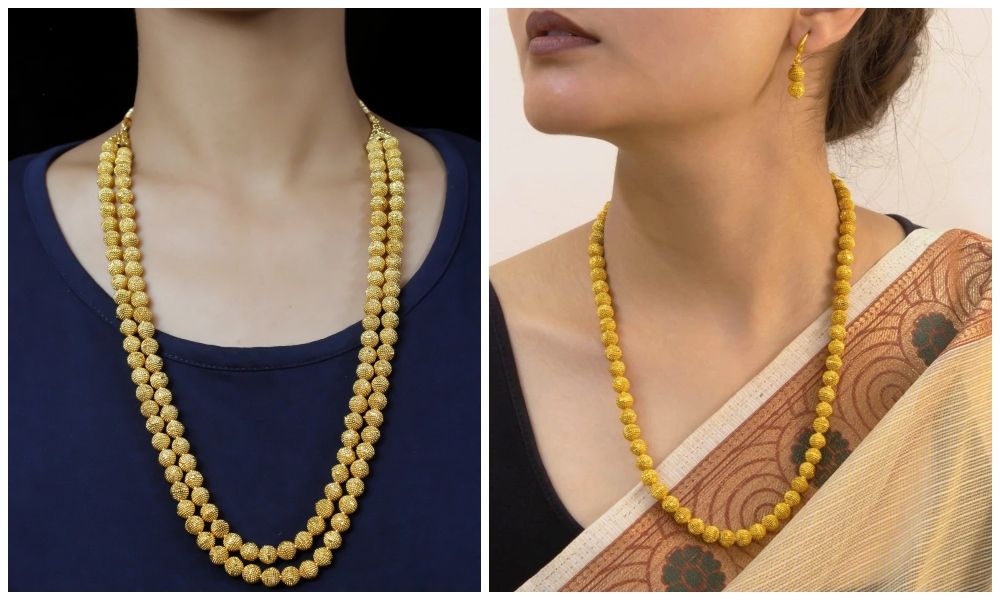 #13. Tanmani
Tanmani is a choker style necklace, which has a stunning stone studded pendant in the middle and three different layers of pearl strings.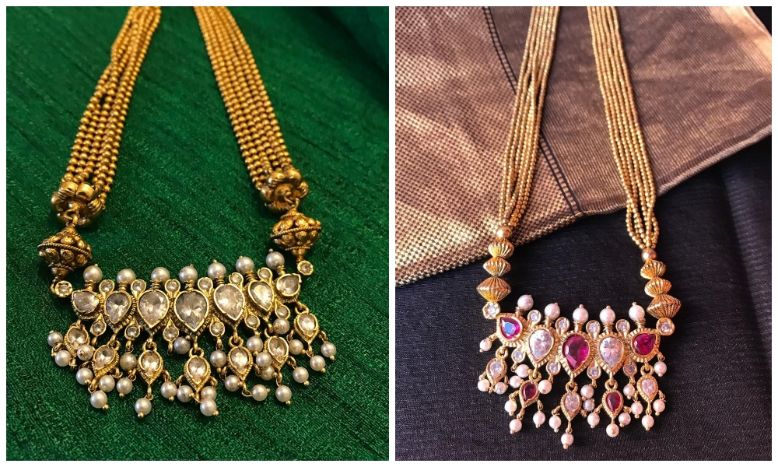 #14. Jodvi
In every Marathi wedding, the Mother-in-law of the bride gives the Jodvi or toe ring to the bride. Jodvi or a toe ring is usually available in silver metal.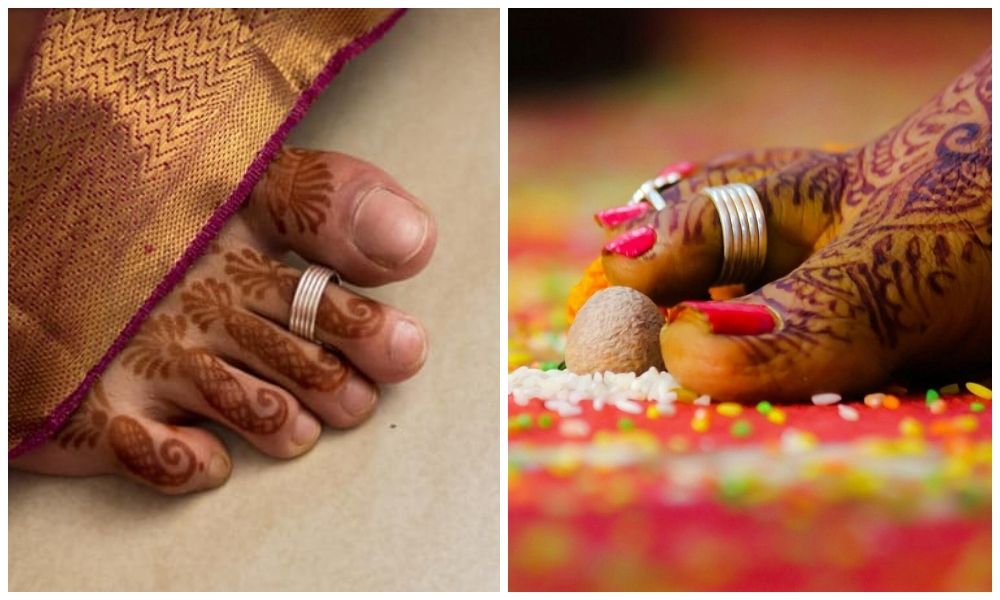 #15. Bugadi
A beautiful and stunning ear ornament, Bugadi is worn by the Maharashtrian woman specifically on the helix part of the ear. Traditionally, Bugadi was available in pearls only, but nowadays there are enormous designs in diamonds and other embellishments.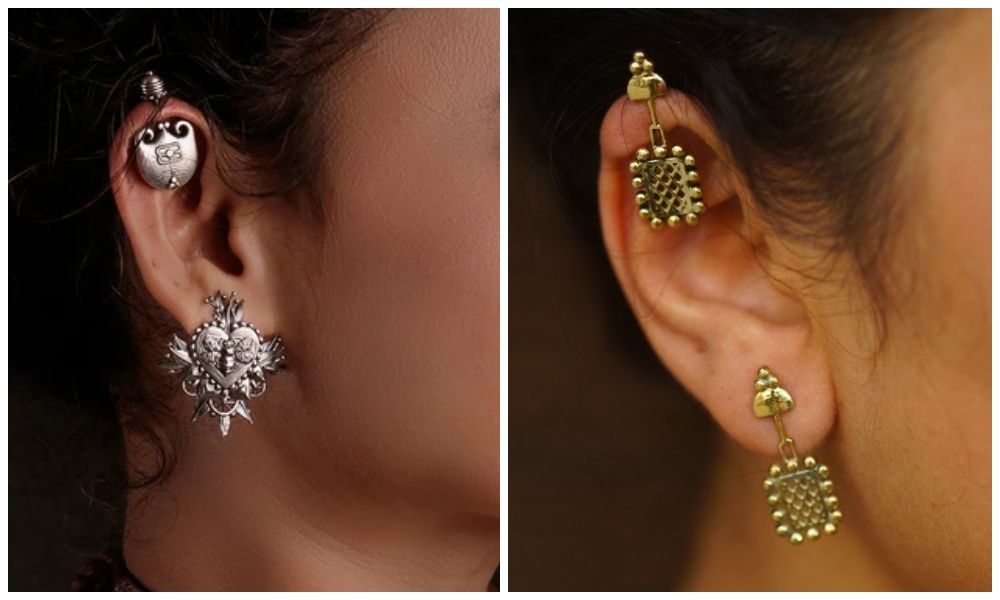 To conclude, these were the top 15 Maharashtrian jewellery, which every woman should know about to stock their elegant and traditional jewellery collection.