With so much advancement in the fashion industry, there are numerous options for carrying a day's outlook, but saree remains to top them all. Sarees can give amazing details to you daily as well as occasional wears. You need to have something which gives amazing details to your saree outlook. As there Are numerous patterns and designs of blouses to accompany the saree look, one ought to get confused. A boat neck pattern could definitely be your choice. The best part about boat neck patterns is that they are super comfortable and go with every sort of outlook you wish to carry. Whether it is a plain saree, a designer saree, raw silk or traditional saree, boat neck blouse designs are so versatile; they go with all of them.
You can have a whole list of blouse designs and materials when it comes to boat neck blouses design, so to help you look more beautiful than ever and make a choice, here are the top 30 choices and patterns of boat neck blouse designs you could carry in one go:
Classy Boat Neck Blouse Design
1.Black boat neck on net saree:
Any woman can carry off a long-sleeved blouse with a boat neck on a net saree beautifully. The look could be more involved with some laces or mini jewels and no accessories.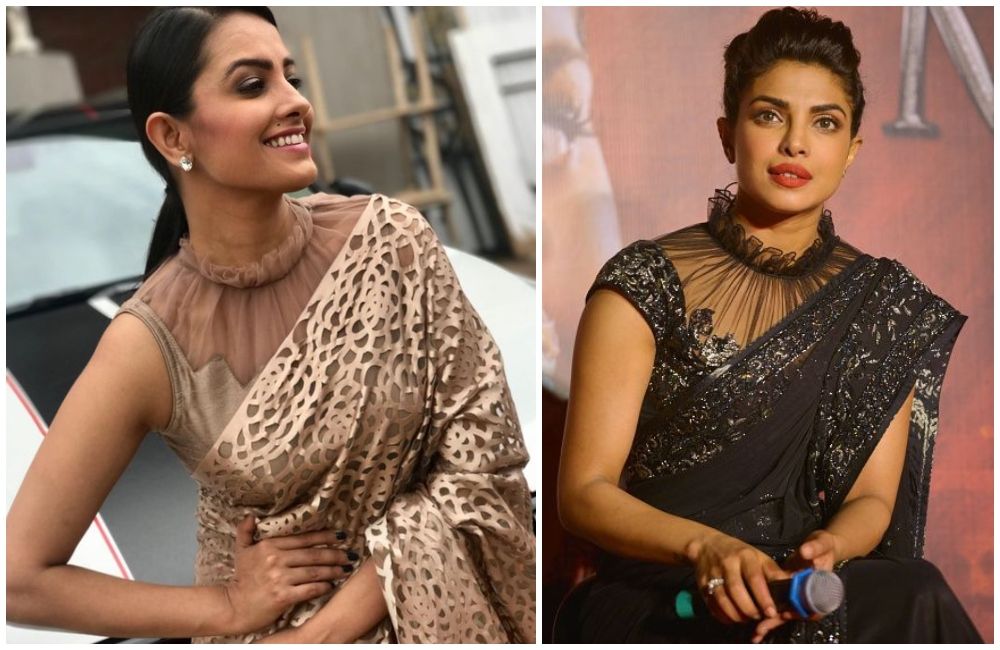 2.Black design with floral work:
Any plain saree would look magnificent with a black blouse design full of embroidered floral work all over. It could involve some cut blouse designs too.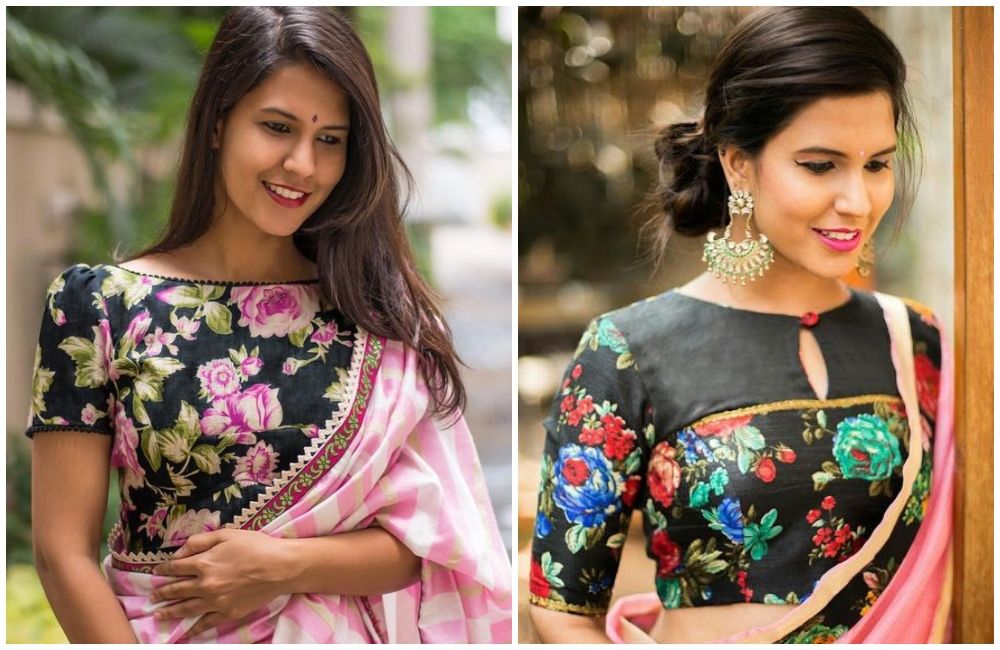 3.Frontal embroidery on boat blouse:
One can have a heavily embroidered boat design blouse with a contrasted saree. The embroidery has to be on the front for a more engaging look.
4.Boat design with ¾ sleeves:
A plain and ¾ sleeved boat blouse can go a long way with a printed saree. It gives you a stylish as well as sophisticated looks.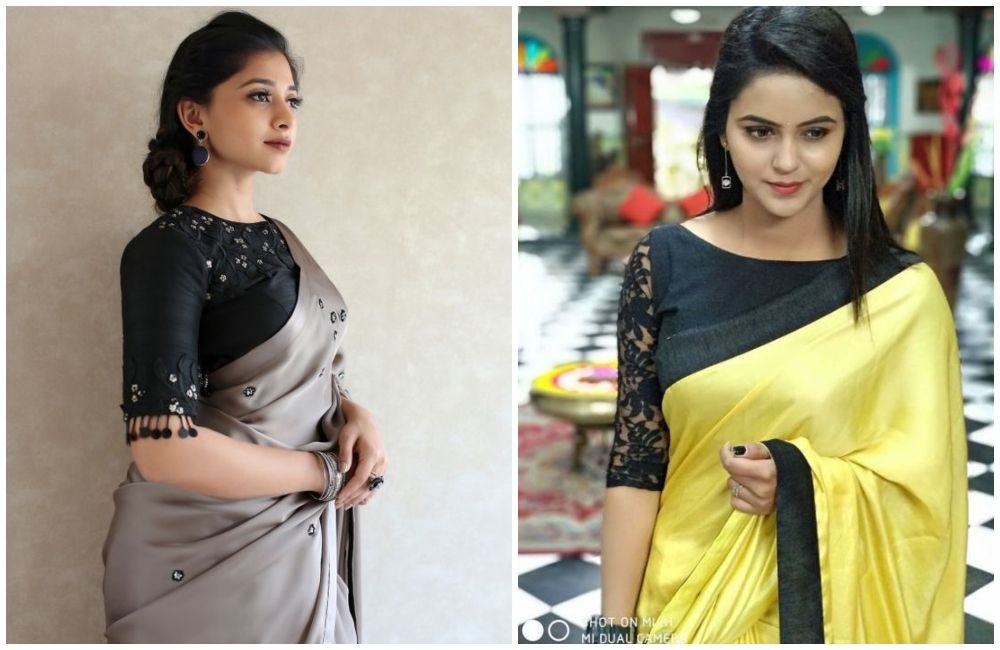 5.Boat design with ash colour:
A similar double coloured saree would go well with an ash colour blouse design with boat neck design and churri sleeves.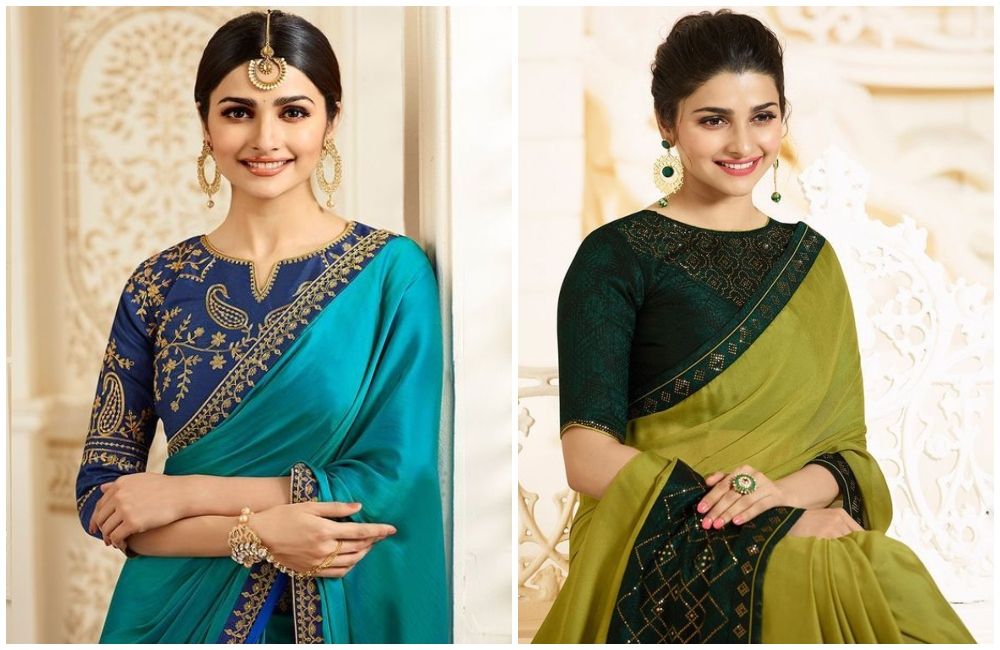 6.Boat design + T-shirt blouse design:
Boat blouse can be stitched in the form of a shirt with a loose chest line and plain bordered saree. Half sleeves would work well.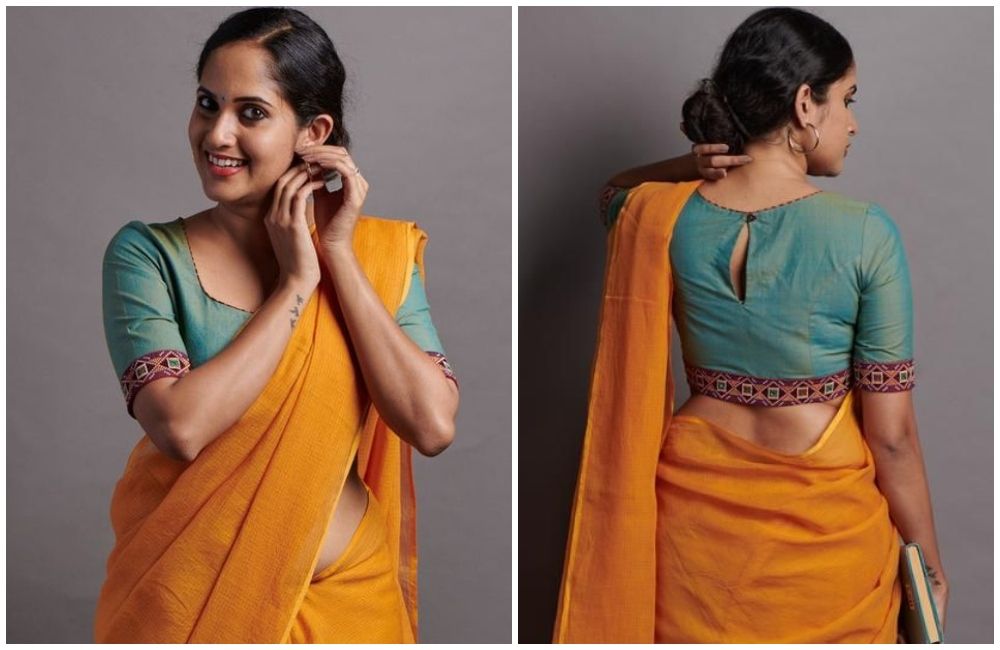 Designer Boat Neck Saree Blouse
7.Classy design with black and red sequin:
The combination of black and red sequins on a hooked blouse design looks perfect for any festive day.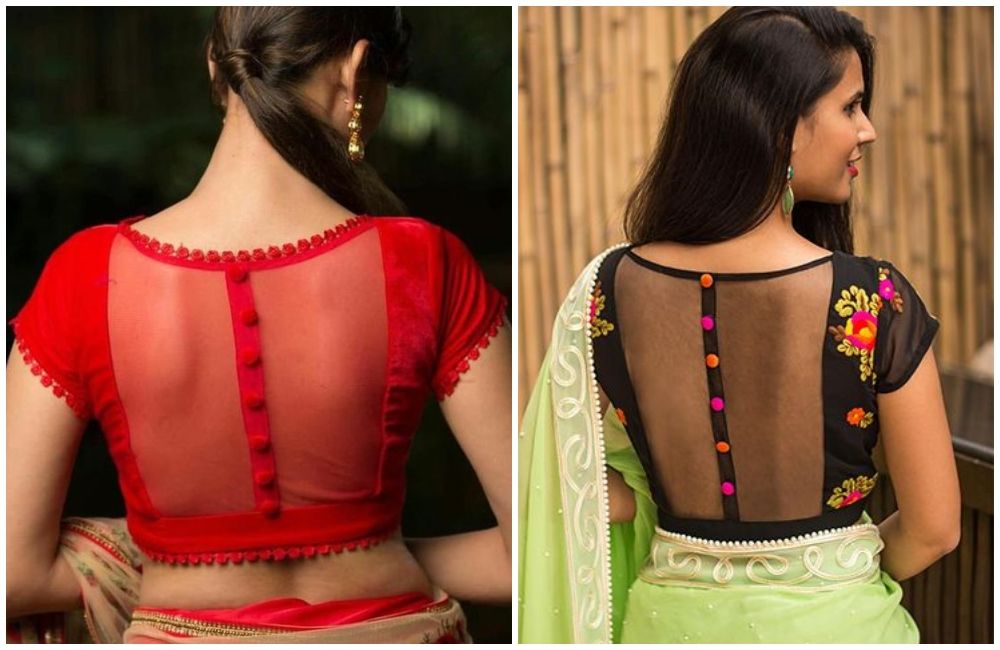 8.Boat neck with gold embellishments:
A golden blouse design goes well with every colour and fine threaded embroidery work looks good on top of it.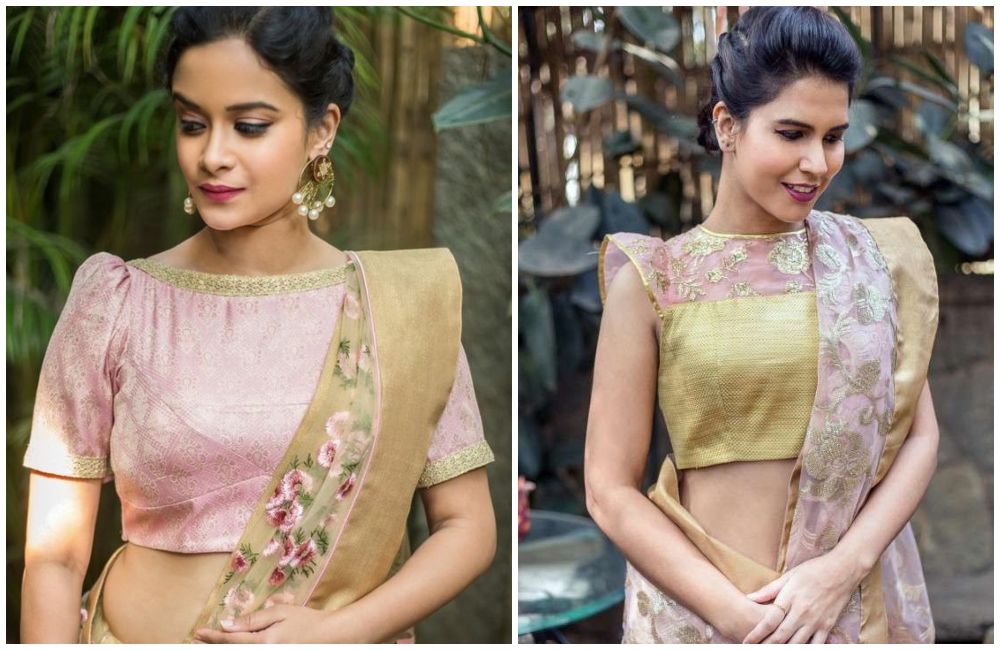 9. Designer neck pattern work blouse:
A matching border saree looks great with some sort of cutwork and lace material with waistline belt.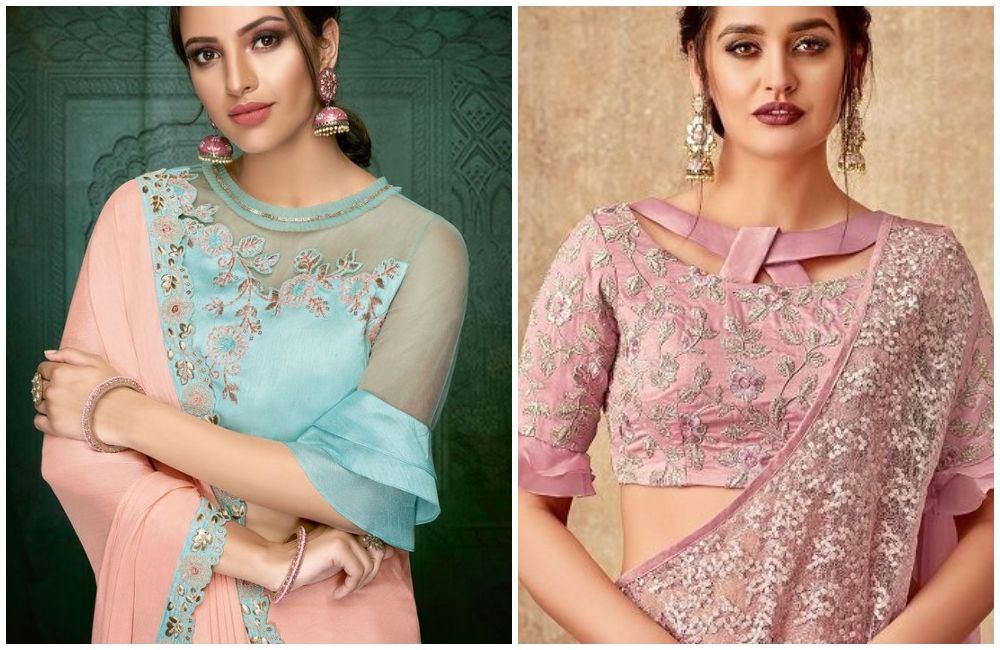 10.Boat design with lace:
Any sort of designer saree would look catchy with some lacework on the top of a boat design blouse pattern.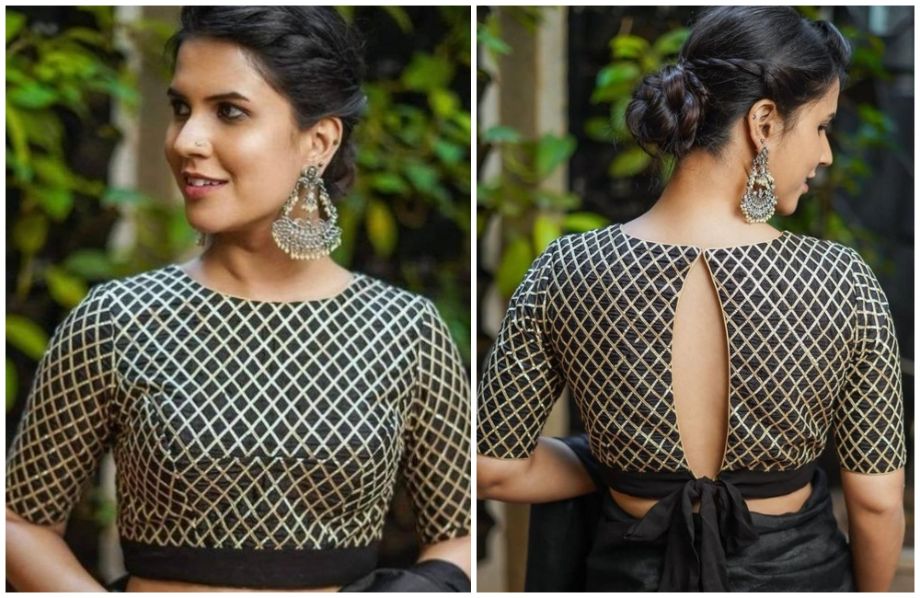 11.Designer blouse with prints:
Plain sarees with prints are great for everyday fashion and might look well with some floral printed boat design blouse design.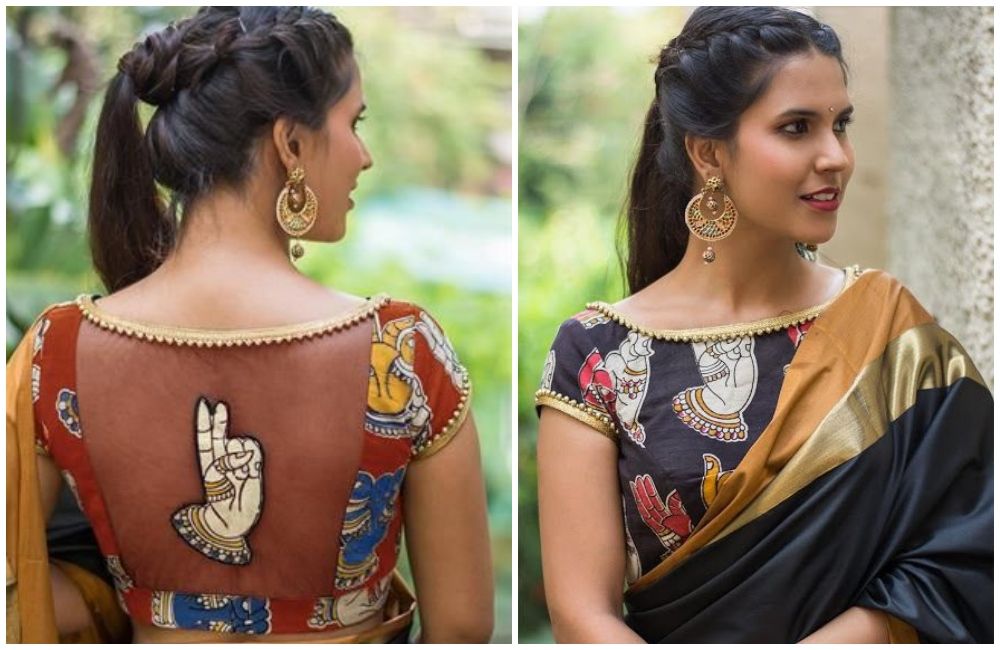 12.Classy neck and Kutch work:
Work with attractively coloured threads in Kutch form looks prettier with most colours of sarees.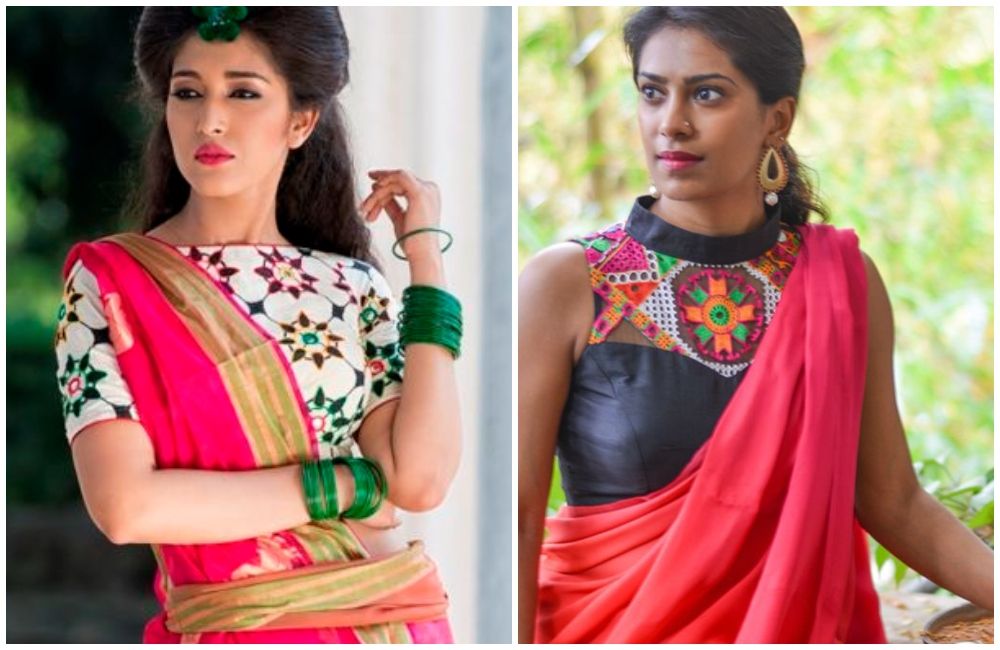 Fancy Boat Neck Blouse Designs Catalogue
13.Designer neck in trendy colours:
Some sort of mirror or thread work and even patchwork on sleeves would look great with colourful trends.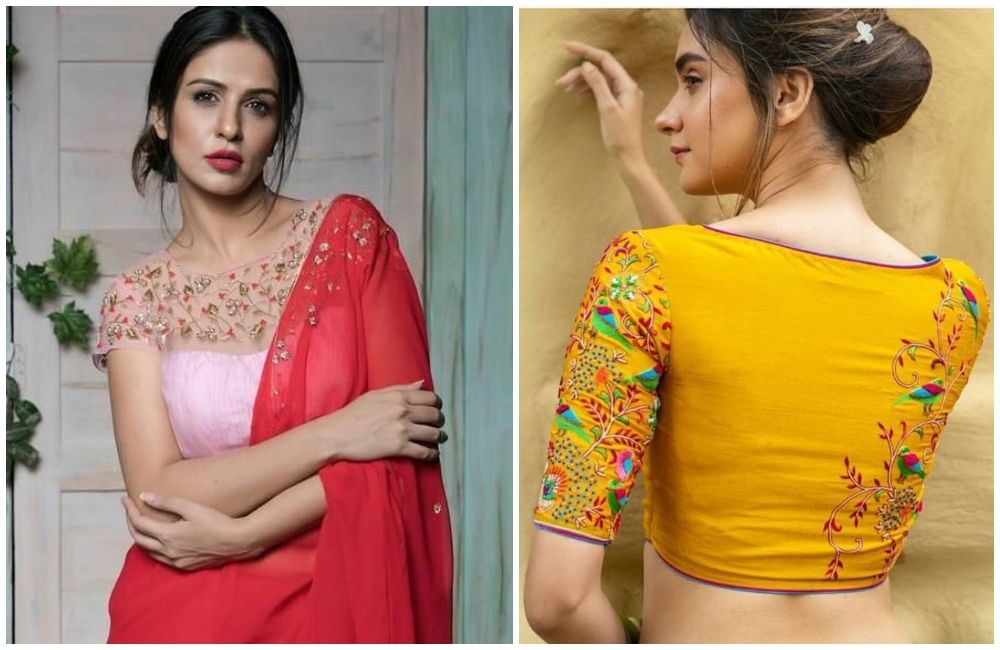 14.High Designer blouse pattern:
A bit high Designer neck design can give a very sophisticated look with zari work and colours like black and golden.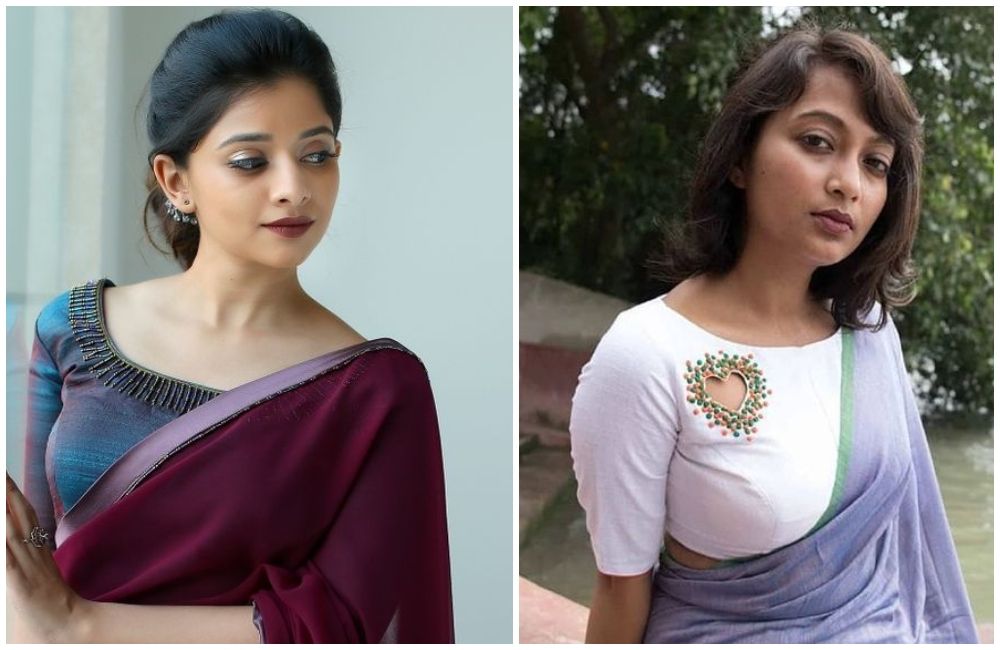 15.Plain black boat neck:
A sleeveless and black Designer neck blouse design looks phenomenal with every colour sarees and contrasts.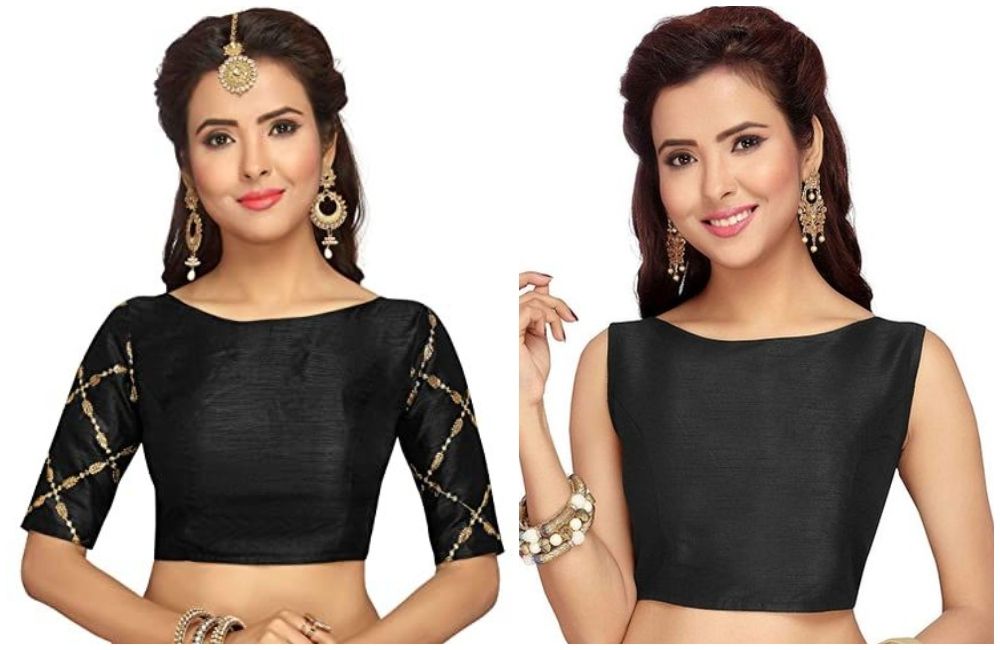 16.Classy blouse with waistline ruffles:
Designer neck looks pretty when combined with a long blouse design with ruffles along the waistline in different colours.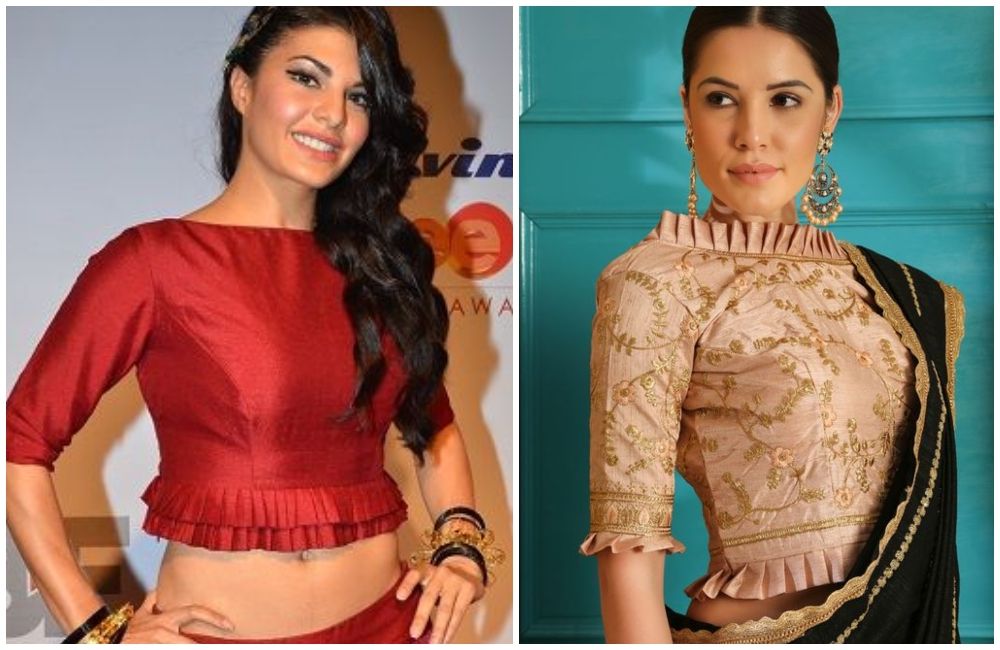 17.Designer neck with different back:
An open or cut piece on the back works well with the designer front. It is a form of a backless Classy neck.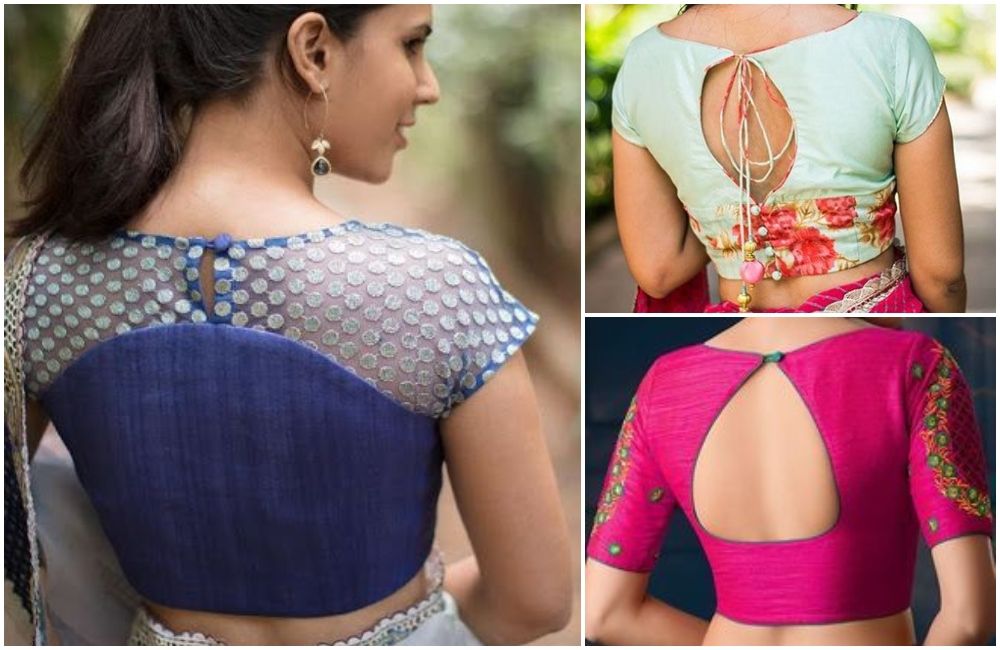 18.Designer neck with kalamkari:
Kalamkari print in plain silk blouse can be a top-notch choice with bright and trendy coloured sarees.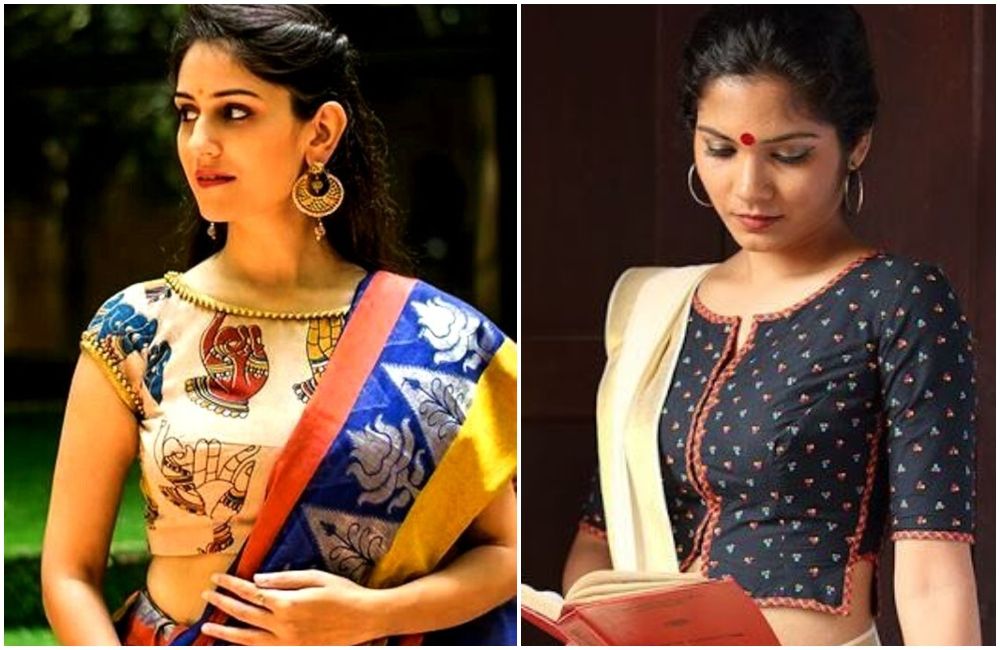 Boat Neck Designs Models Front and Back
19.Classy neck with thread work:
Boat looks pretty when combined with little light shade and complete thread work on front and back.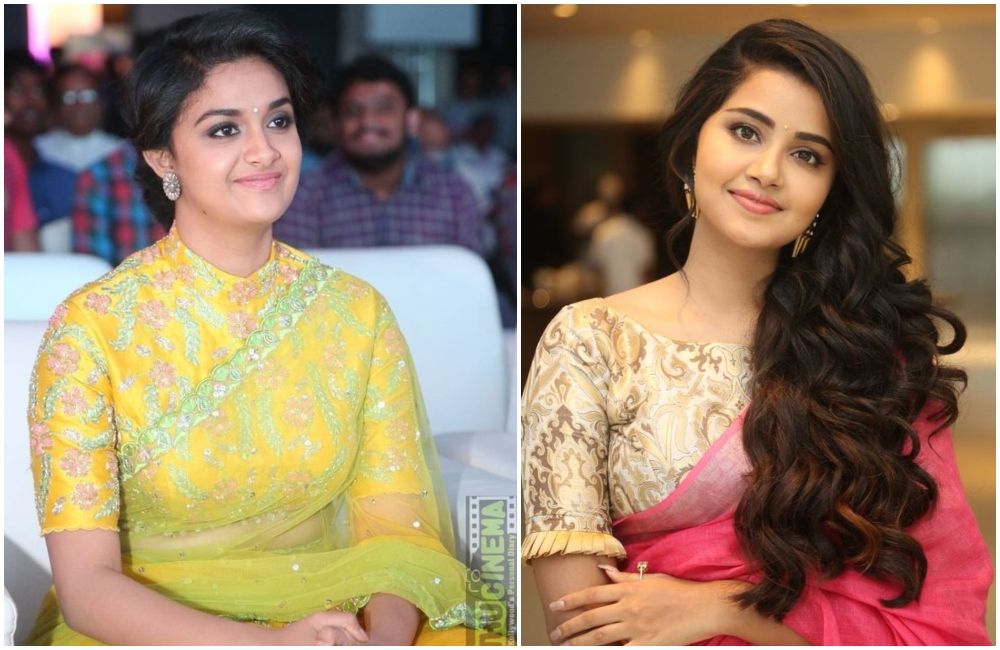 20.Boat neck with three-quarter sleeves:
Having a simple yet classy neck pattern and thread embroidery goes nicely with these sort of sleeves.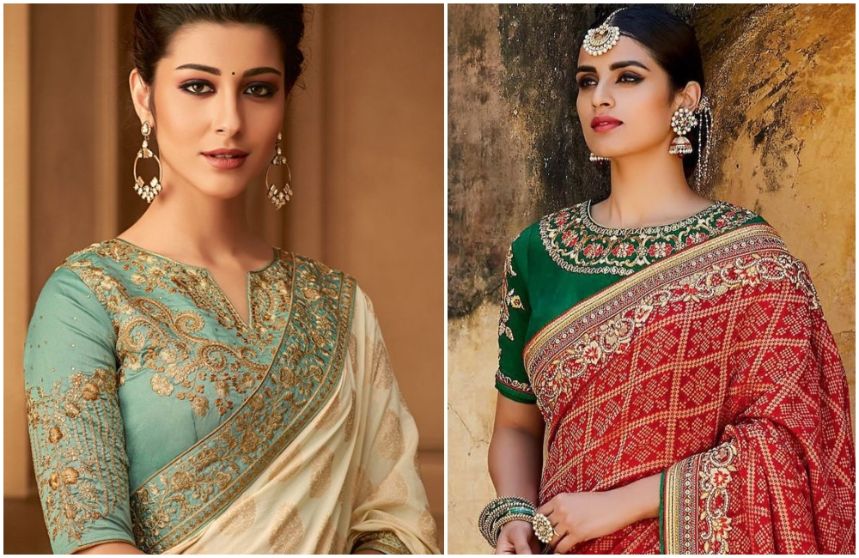 21.Boat neck in blue:
A blue colour boat blouse design looks good with printed sarees. It could have a net border on the neckline.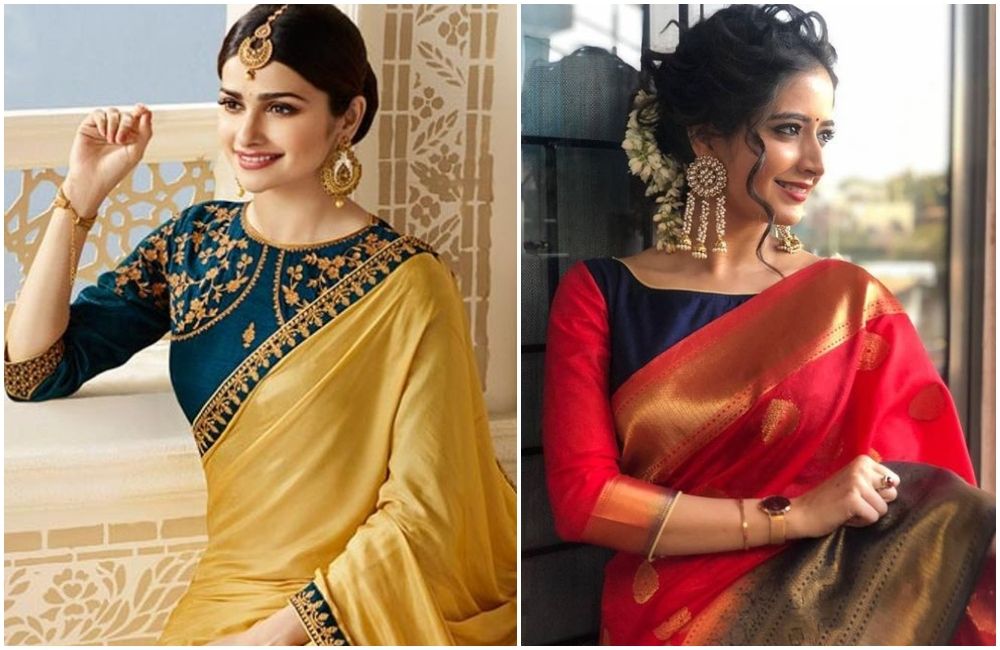 22.Back red see through work:
Boat neck with some black and red see-through sequin or checked work with ¾ net sleeves looks pretty.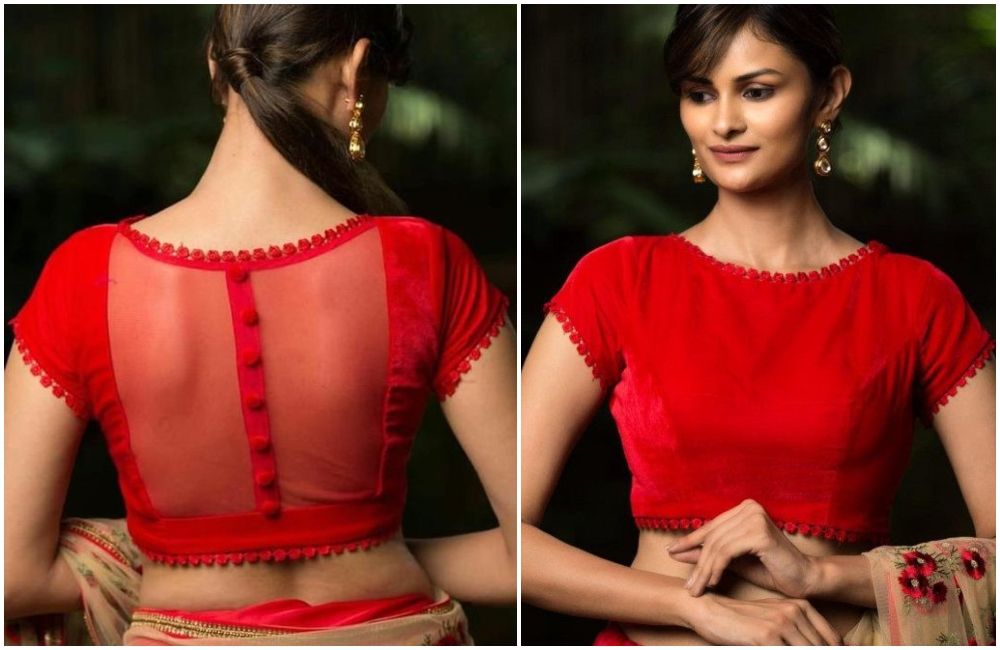 23.Boat neck with textured work:
A sleeveless boat neck blouse design looks phenomenal with textured and chatai sort of work all over it.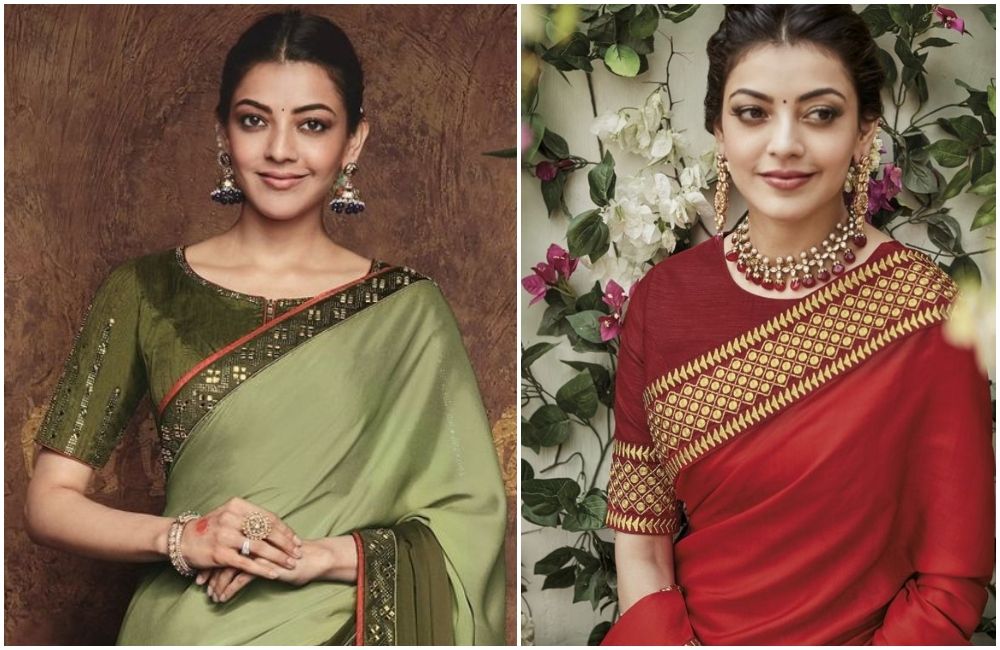 24.Multicoloured georgette on boat neck:
A boat neck blouse design is having multicolored or Kutch style patchwork and short sleeves go well with most saree colours.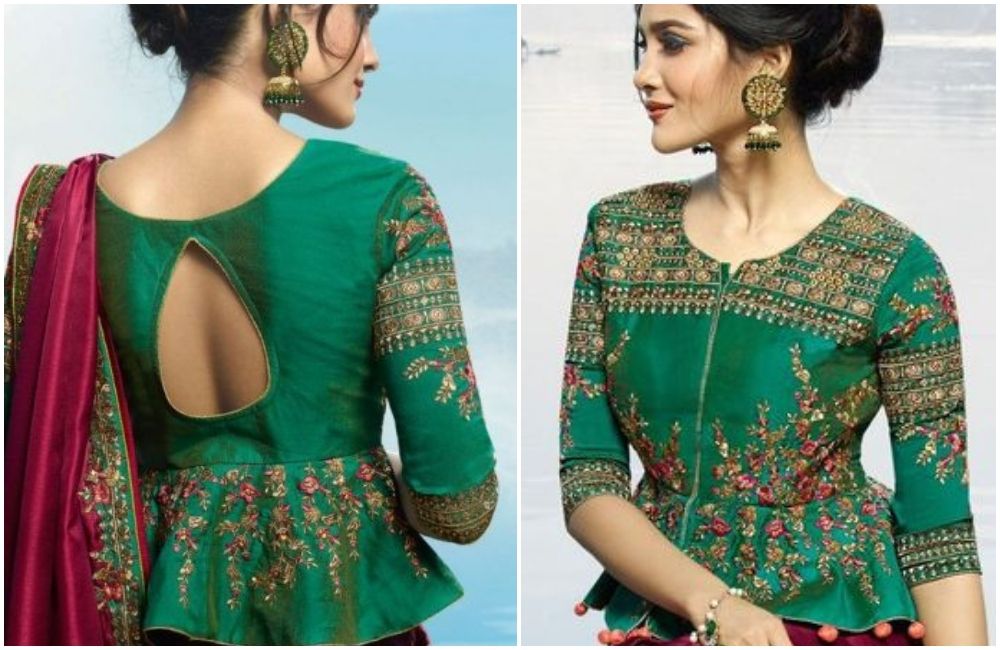 Boat Neck Saree Blouse Designs
25.Floral thread work with boat neck:
Having an eyelet keyhole in the back and green coloured floral thread pattern all over makes a great boat neck pattern.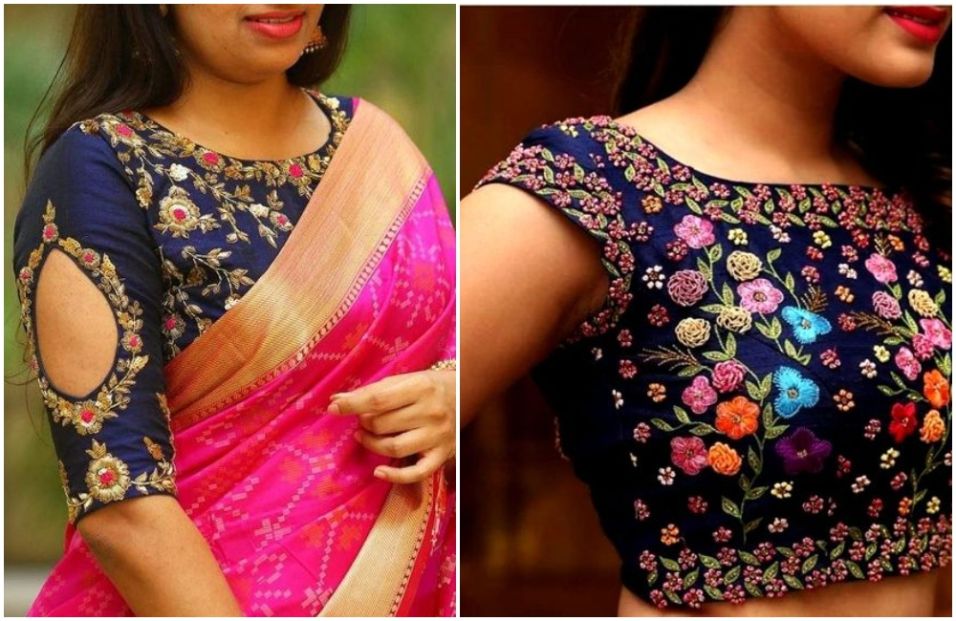 26.Boat neck pattern with silver mesh:
This pattern has a sleeveless design combined with textured and silver mesh. The best part about silver mesh is that it goes with every colour combination.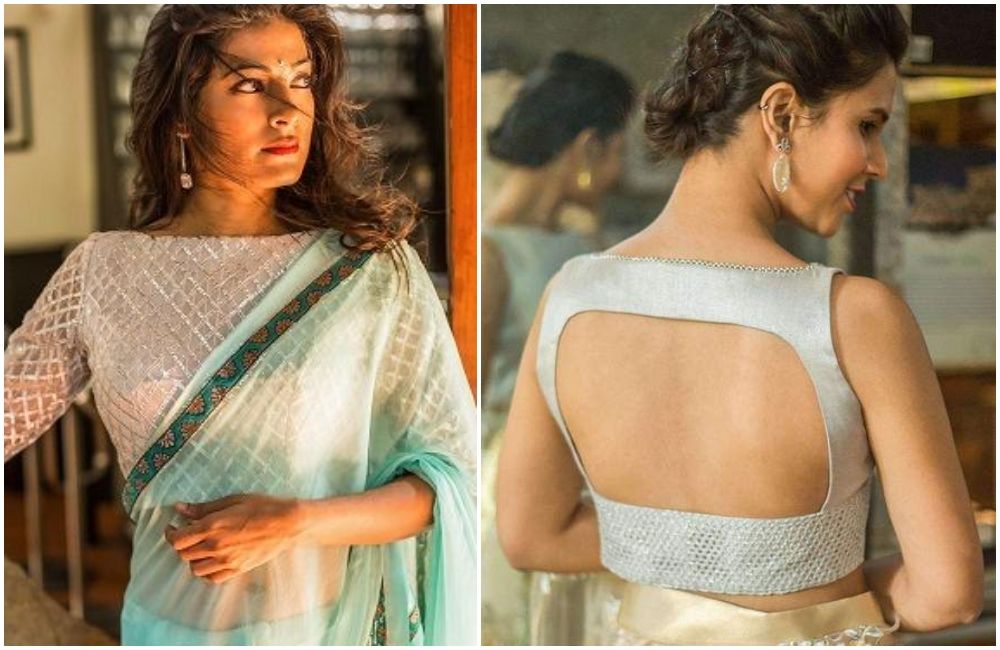 27.Boat neck with Kutch work on sleeves:
A plain boat neck blouse design with back keyhole looks phenomenal when combined with sleeves full of Kutch and multicolored thread pattern work.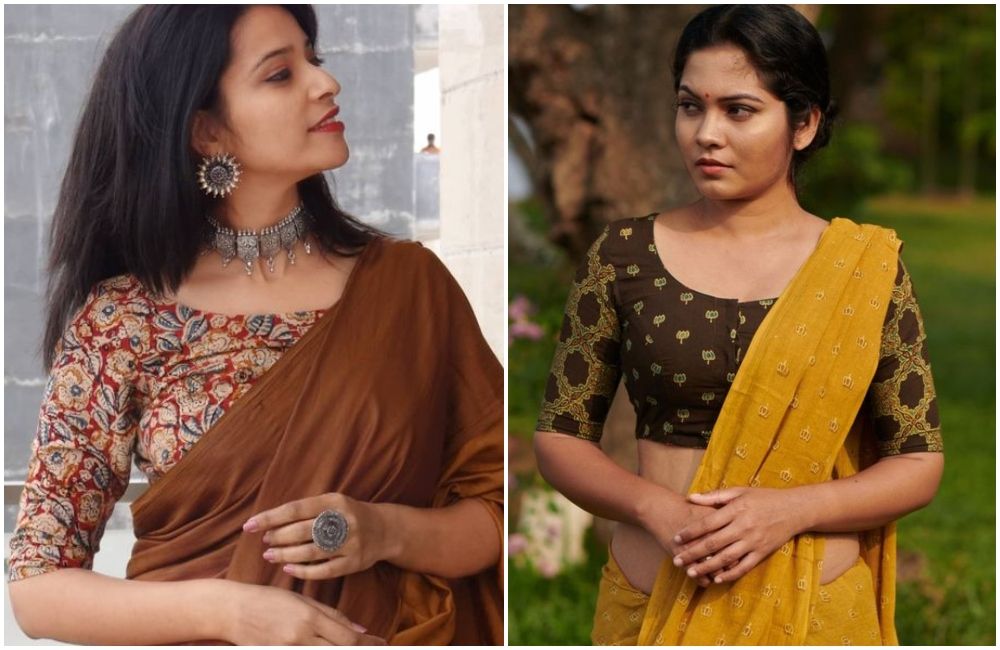 28.Boat neck on raw silk and georgette sequin collar:
This design has a very alluring black georgette collar combined with black raw silk material for a blouse. This blouse pattern goes nicely with dark or red colours.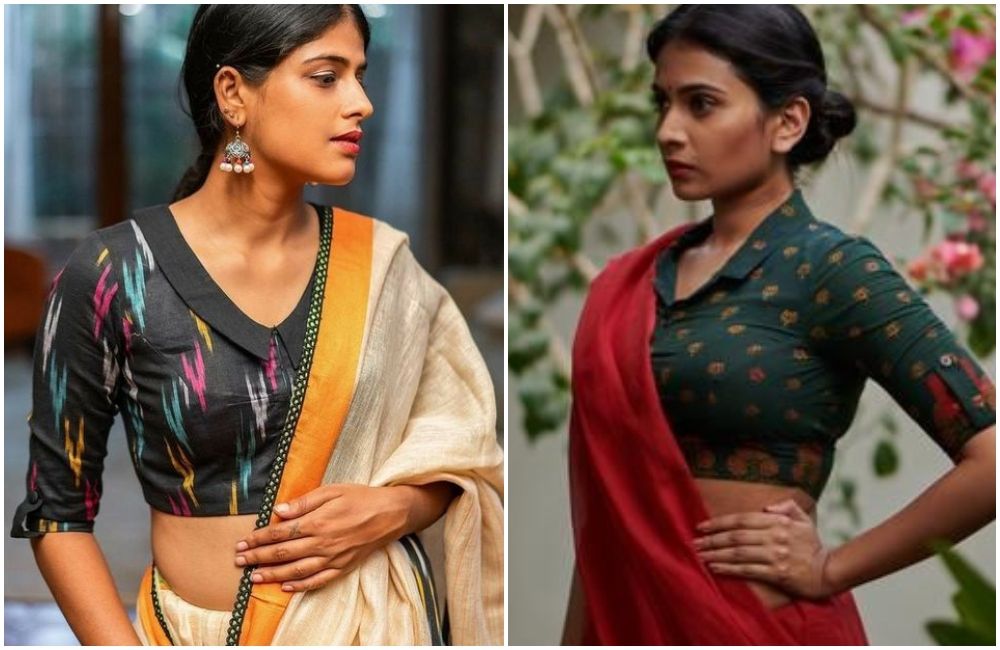 29.Boat neck on velvet:
A velvet sleeveless blouse with a boat neck pattern is a very versatile choice as it goes with most saree patterns and colours and looks classy on every occasion.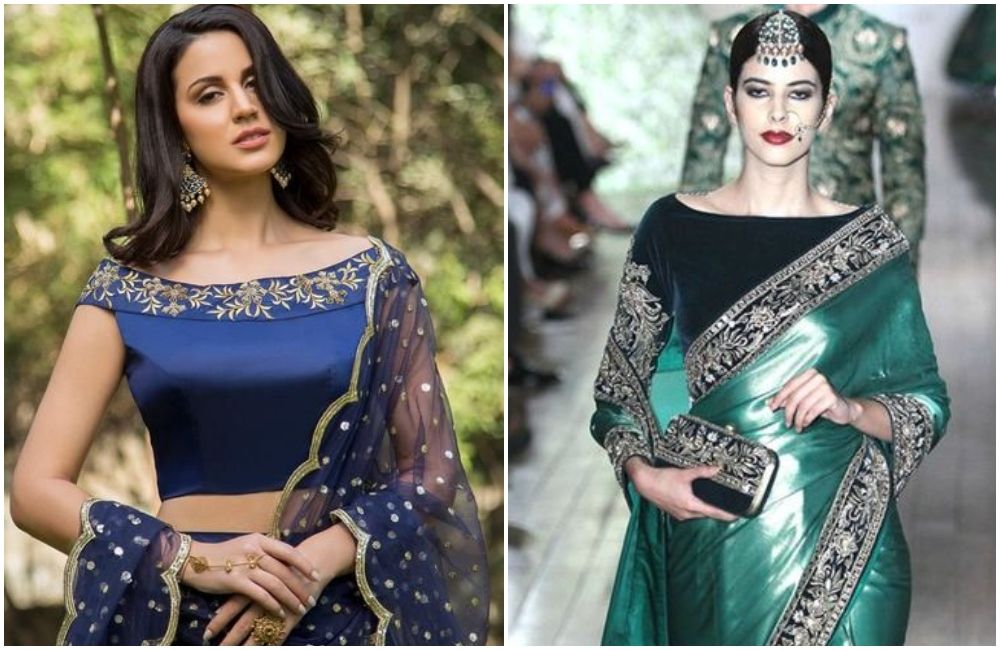 30.Boat neck with red and maroon :
The colour of this boatneck blouse would be reddish- maroon, and it has lacework all over which makes you saree style looks even more engaging.