Weddings are an integral part of Indian and we all know we're so obsessed with the wedding and every dazzle about it, starting from the clothes, food, fun, dance, drama, hair, jewellery and endless match of things. Selection of the right jewellery is a laboring task as it has many factors affecting the jewellery choices like the colour combinations, design of the jewellery, and if the jewellery will suit the face type of yours or not!
The most eye-catching accessory of jewellery is Maang Tikka design as it catches all the attention around. Maang tikka is the one accessory that is highlighted everywhere in every picture. Choice of the perfect maang tikka is very crucial and that's why we have made the choices much easier for you to decide according to your face shape, get going and skim down the blog to know more :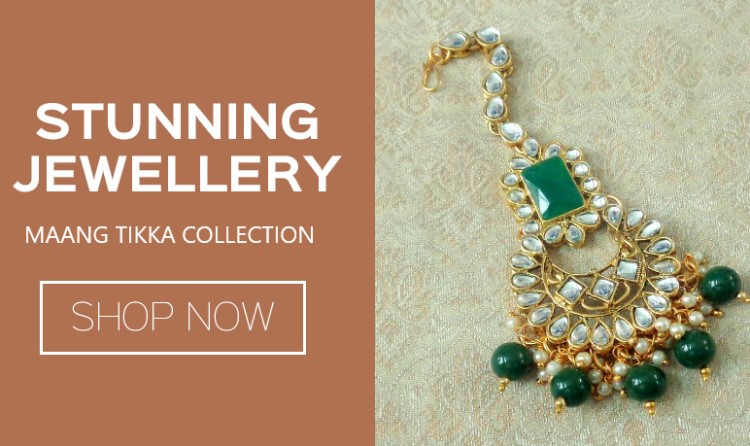 1.Round Shaped Face
Girls or bride with round face has a very small looking structured face on which big/huge maang tikka design will definitely look odd. Go for maang tikka which is smaller in size having pearls, a small pendant or elegant trinkets to achieve the perfect look.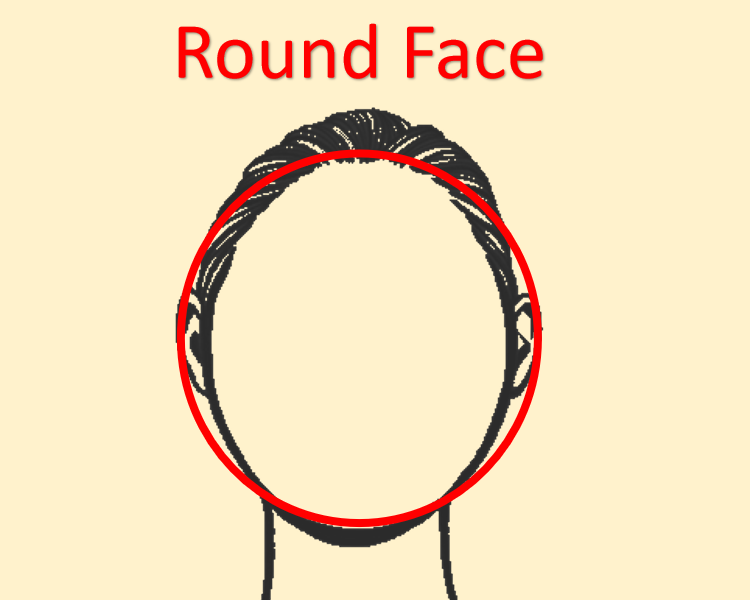 Opt for more angular maang tikka to give more structure to your round face, try wearing diamond-shaped maang tikka design which will make your face look longer and elegant.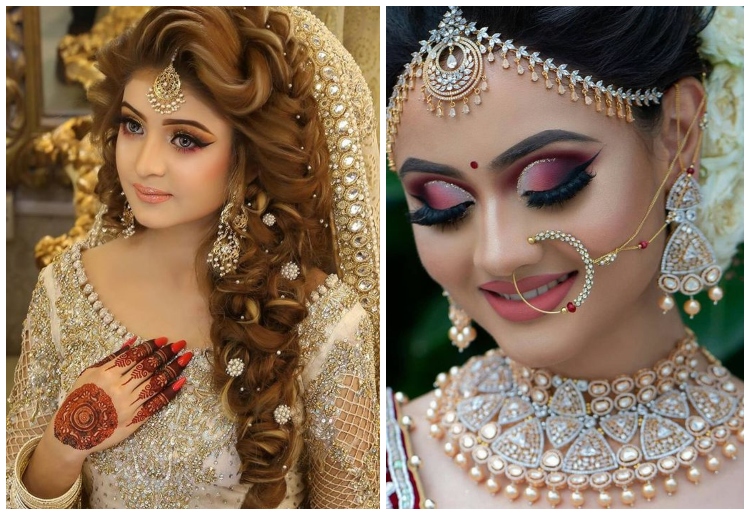 2.Square Shaped Face
Square face shapes have a very defined cheekbones and jawline with much space on the forehead. Maang tikka design which is big and round will act as a factor to give your face a much softer feel to it.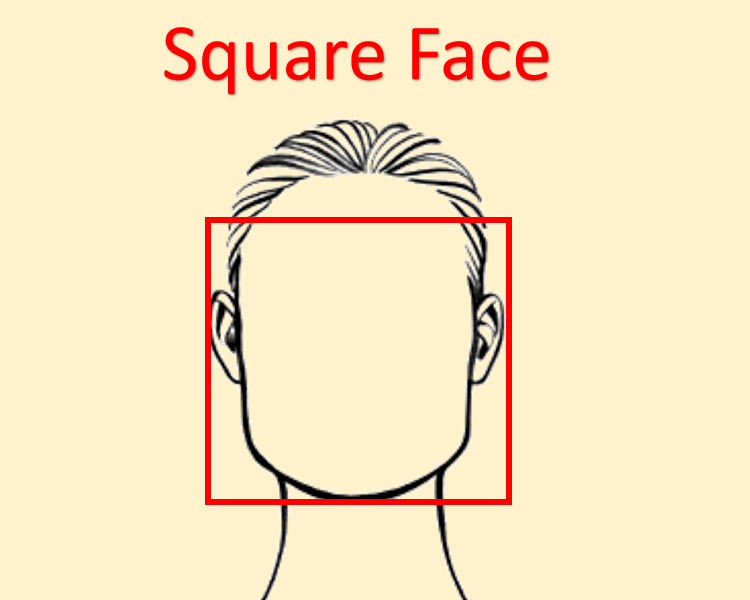 The round maang tikka design helps cover the space on the forehead. Round maang tikka with drop pearls looks stunning.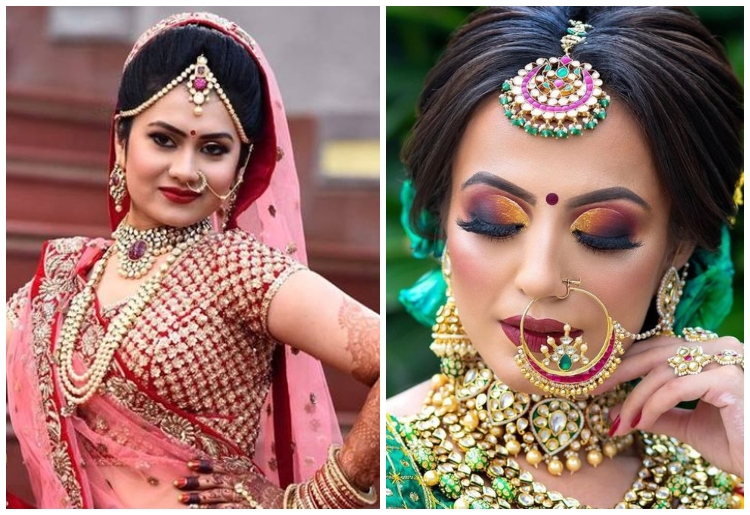 3.Rectangle Shaped Face
Rectangle shaped face has much wider space on the face which makes the face look smaller in length, opt for a round maang tikka which is not at all big in size and has minimal work on them with pearls or Kundan work on it, additional teardrop beads look phenomenal.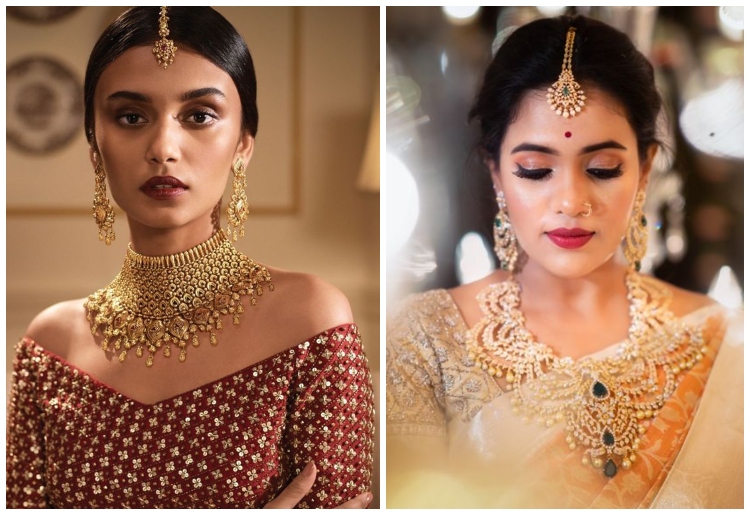 4.Oval Shaped Face
Oval shaped faces are such a stunner shaped face as most of the shapes of maang tikka design or any hair or forehead accessories suits perfectly.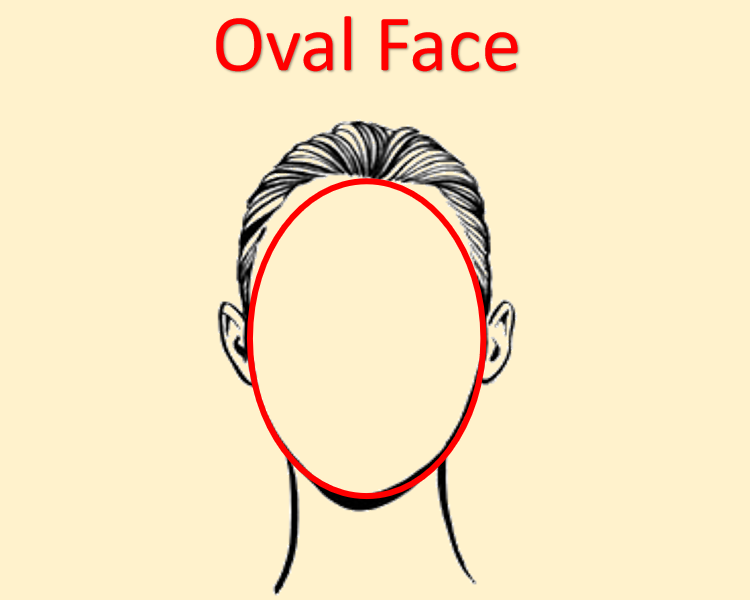 Asymmetrical shapes look amazing on the oval face or go for Rajasthani bola that are larger in size and have embellishments all over. Tie your hair back in a bun for more sleek look.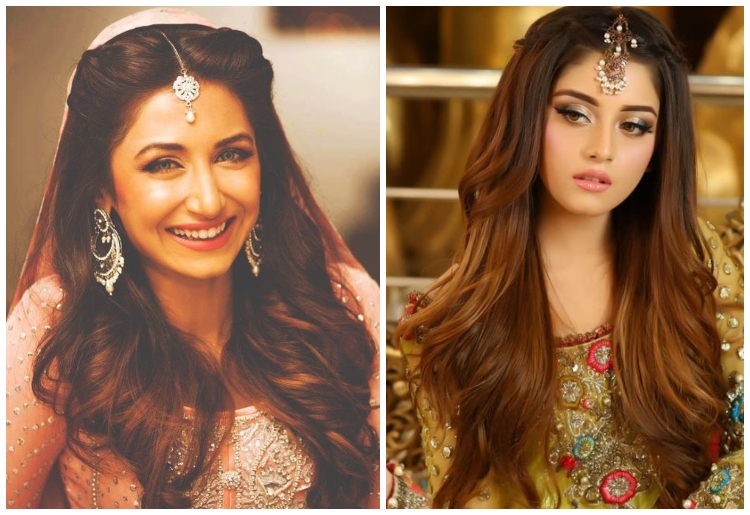 5.Diamond Shaped Face
Diamond shaped face is said to have a lot to offer as it is that's why opt for much simpler and delicate designs rather than going for chunky pieces of jewellery.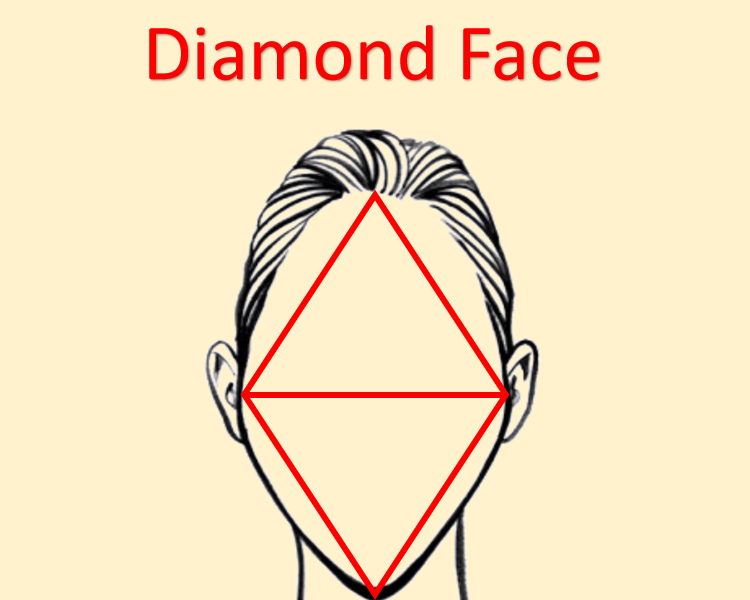 The delicacy of the jewellery and little teardrop of smaller beads will enhance the look and glow of any bride or bridesmaid.
6.Heart Shaped Face
The heart shaped face is said to be the best to carry the Indian jewellery and the recognisable proof components are a sharp jawline, wide cheeks and restricted brow which are cherry on the top for any jewellery to set.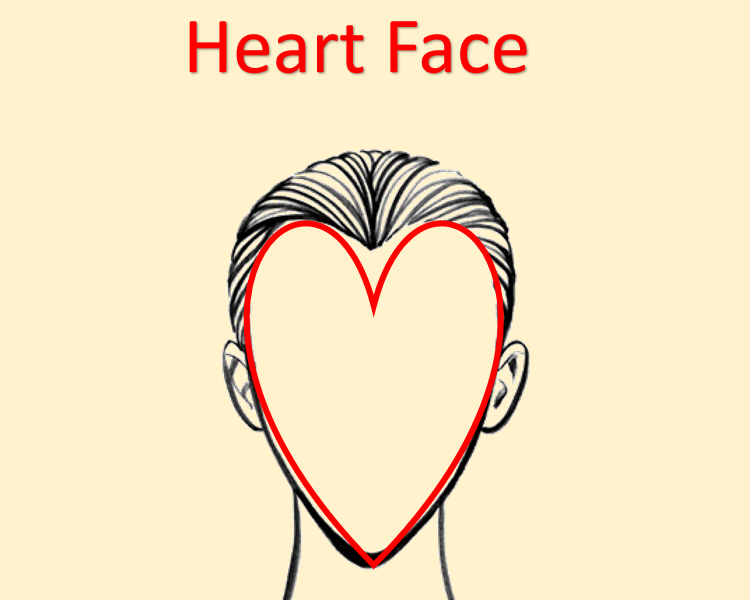 Kundan maang tikkas, dangling elementals or the ones that are triangle fit as a fiddle highlight for a heart moulded face considerably more and fit in superbly.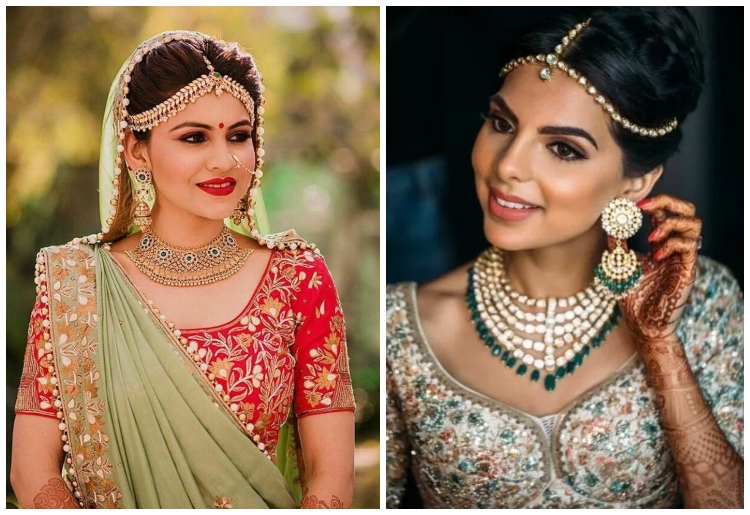 7.Oblong Shaped Face
Oblong shaped face is the one which is long but has narrow face. Focus on adding width to the face can help you look chic and stylish but don't try to add length to the face with the maang tikka design.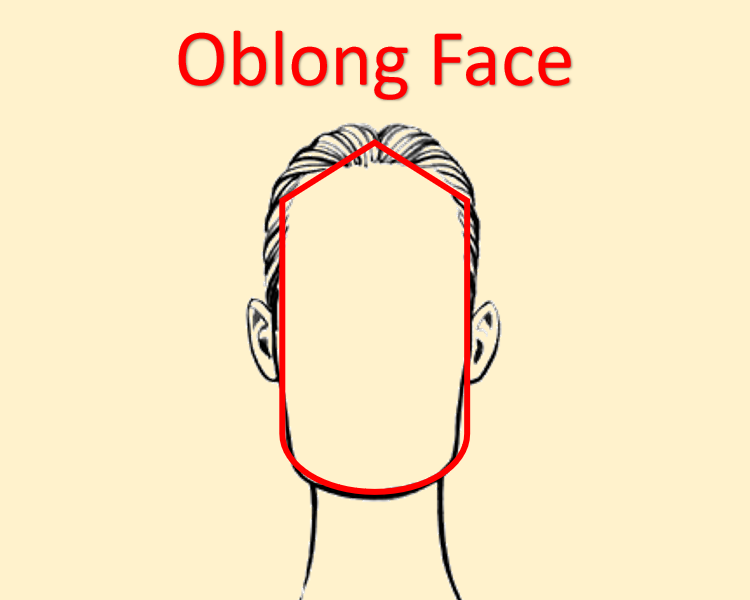 Opt for semi-circular shaped tikkas which will add much-needed style to the face and experimenting with the shapes may benefit you.