Bottom wear plays a major role in making you look perfect. It is hard to expect our life without bottom wear. And we are lucky that there are so many options. Some are comfortable, while some are not, and some give you the partying look, while some give the casual look. But a bottom that looks amazing at all the occasion and is extremely comfortable is types of leggings. It is a fitted bottom that has the waistband that keeps it at a place.
You can never go wrong with this bottom. And do you know what's the best part is? It is found in many different fabrics like Lycra, spandex, silk, cotton, wool and any other fabric that strikes your mind. There are different types of leggings in the market. Slide down to know more about them:
1.Mid-Calf Length Leggings:
Mid-Calf length types of leggings are quite popular among women because of its trendy look. It falls between the knee and ankle, which means it has a short length. That's why you can also call them the Capri-length pants. You can easily carry it with a mini-skirt or shorts. The tank tops and t-shirts look the best with it. You can get it in any print, color or style.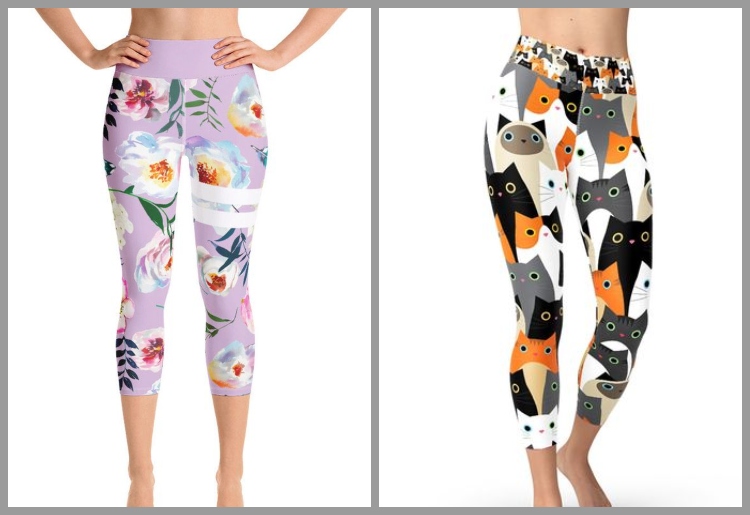 2.Stirrup Leggings:
If you want a dancer-like vibe from your bottom, get the stirrup types of leggings for yourself. It comes with the feature to connect the strap under the ankle. It gives the connected vibes from the backside. These are usually made up of slightly lighter fabric so that your foot can easily hold it. So simply get the right color of stirrup legging for yourself and enjoy its contemporary vibes.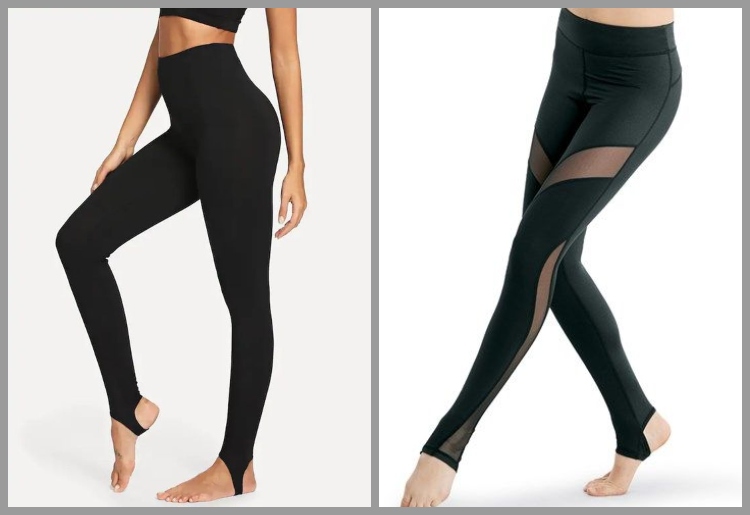 3.Jeggings:
Jegging is a kind of pant that gives the denim-like vibes to you. These come with fake pockets and seams, which gives the illusion of jeans. The skinny vibes of these bottoms make it perfect. You can get it in the dark blue or light blue shade for a perfect look. Choose its elastic or ankle style as per your choice. Just make sure to get a comfortable jegging material for yourself.
4.Disco Leggings:
If you want the partying vibes for yourself, then get the disco types of leggings. These are perfect in every sense as these are shinny. The glamorous and that's why you can get them in black, red, golden, pink, wine and silver color in it. Just make sure to maintain its fit and design. The shine in these bottoms will help you to get the contemporary vibes. The length of these bottoms will depend on your comfort and top.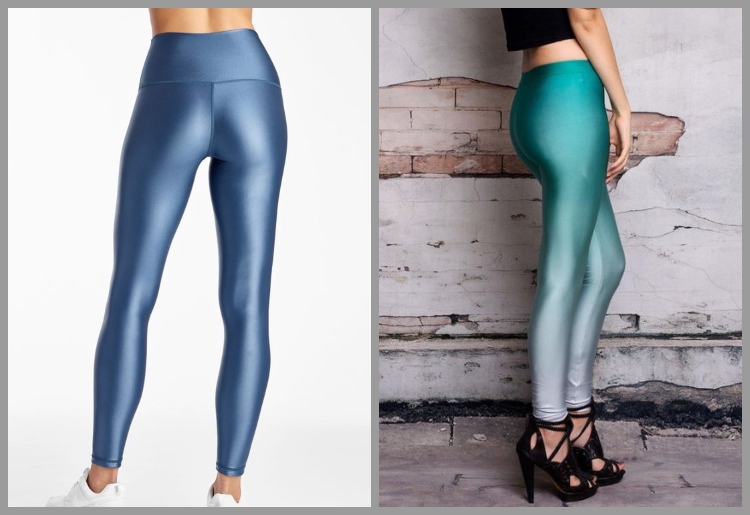 5.Colored Leggings:
The colored pant are perfect in every sense. These have the contemporary vibes and look cheerful on everyone. The best part is that you can choose any kind of color combination and style in it. Different styles of colored pants are colored Capri pant, colored maternity pant, coloured workout different bottom wear, and colored yoga pant.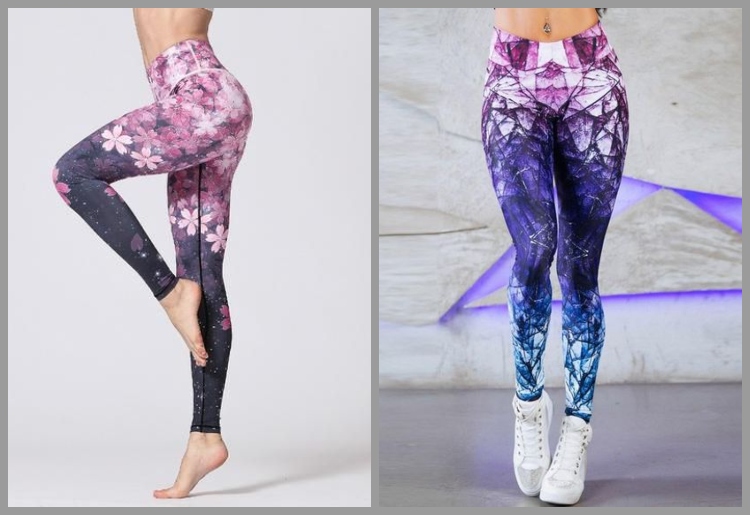 6.Pattern Leggings:
The leggings with different patterns look amazing in any season. You can choose any kind of pattern in it and you are lucky that there are so many options. Some famous ones are galaxy pattern, leopard pattern, snake pattern, geometric pattern, and all. Even for the winter season, you can get the sweater types of leggings for yourself.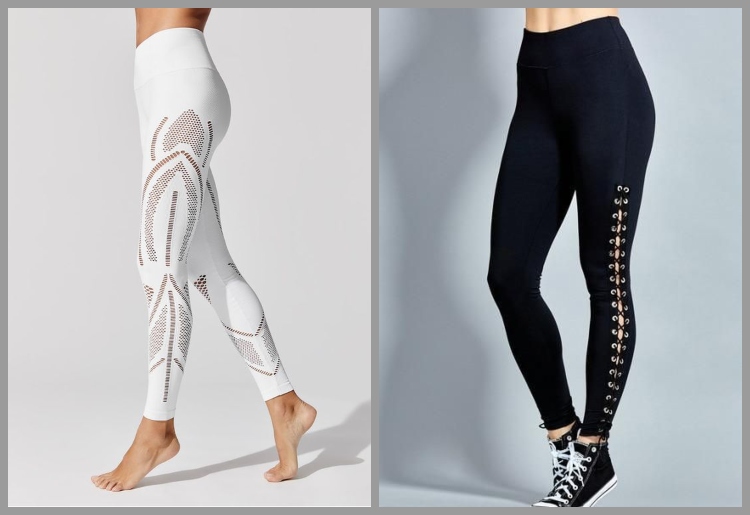 7.Leather Leggings:
The leather bottom wear gives you the tomboyish look. It is made up of leather fabric and fits heavily. It has the graceful and matte shine to you. It has the biker vibes and you will feel very comfortable in them. You can carry them with a tank-top, denim shirt and jacket. As these are fitted, you will be able to show your legs in the most elegant way. The red, white and black colors look the best in it.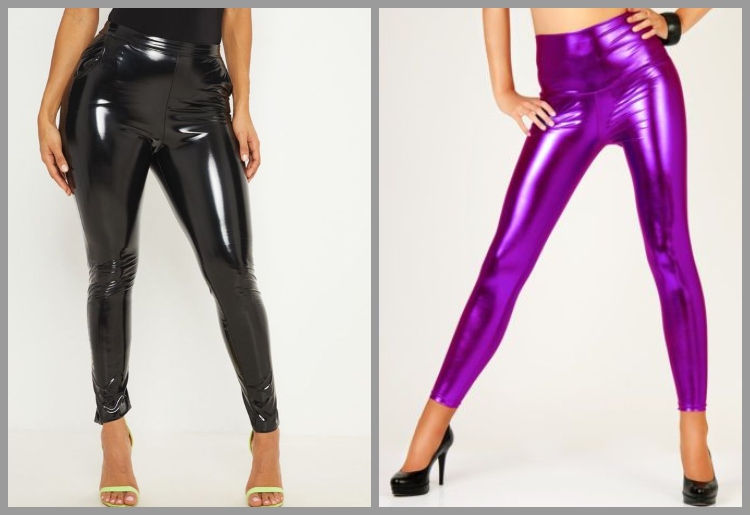 8.Footed Leggings:
Some different types of leggings as the closed look and protect you from cold, one of them is different types leggings. It looks just like the tights and there is no need to wear socks with it.
Girls can choose this types of leggings with a long coat and pattern scarf. Also, women that love to wear heels and boots can simply choose them. As these are high-waist, it makes you look slimmer from the belly. Choose them in any color you like.
9.Knee-length leggings:
Knee-length pant end below the knee. It is the perfect pantfor activities like yoga, dance, working out and gymnastics. You can also call them yoga types of leggings. These will help you feel comfortable in the most elegant way. These can be worn under a t-shirt and Kurti both will merge well with it. There are many colors in this bottom type, but black is the most preferred one.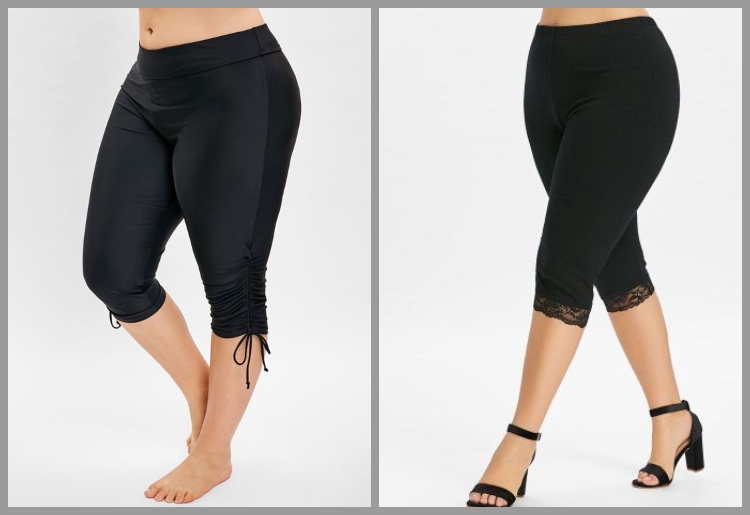 10.Ankle-length leggings:
The Ankle-length types of leggings has the ankle length and it is very popular in India. These are not too and not too short, and that is what makes it perfect. You can also choose them in the winter season with skirts, dresses, kurtis, tees and more. The right color, fabric, and design of the ankle-length pant will make you feel comfortable. It can also prefer them on formal occasions.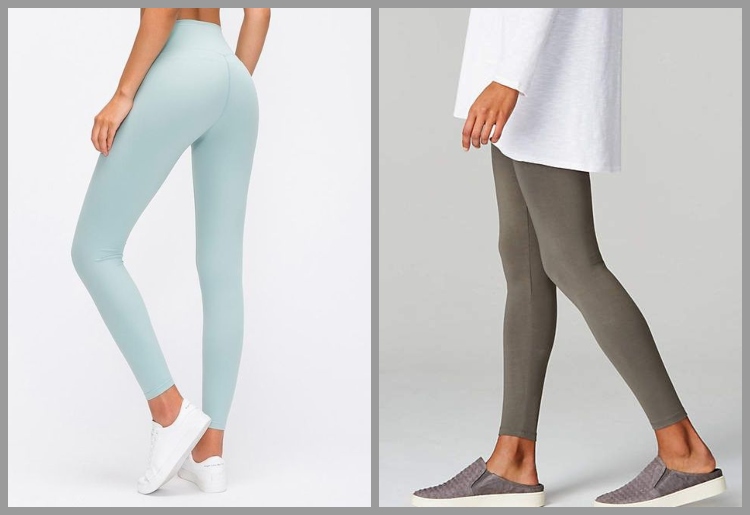 Leggings are perfect for all age groups, so there is nothing to worry about how you are going to look in it. Simply get whatever you like and enjoy its perfection. So, don't forget to add pant to your closet.