When it comes to big fat Indian wedding, mehendi is a vital part of it. Whether it's traditional, geometric or contemporary style, mehendi designs has something great to offer that can be applied to hands, palm, feet and claves.
Nowadays, women also prefer to go with the small and simple mehendi designs on their palm and feet, which can easily be designed. From mandala to Kashmiri Heena designs, you will get to explore the broad array of different simple and round mehendi designs in a minimalistic pattern.
For beginners, these simple and round designs are appropriate to adorn their hands and feet. So, if you are a beginner too, then here are 10 simple round mehendi designs that you can opt for any party, festival or any wedding occasion!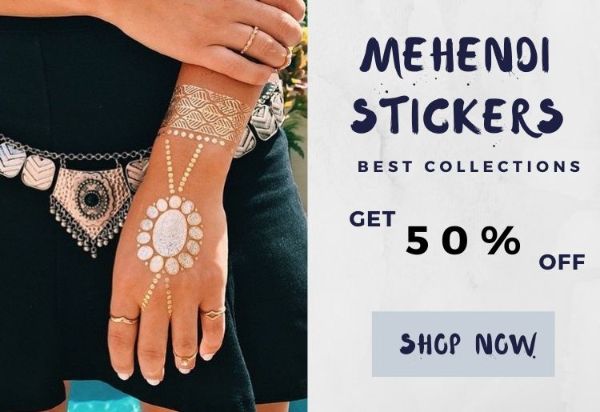 1. Round flower mehndi design
Round flower mehendi design filled with leaves and petals along with the bold borders and edges is a perfect one for the beginners. This floral pattern mehendi design is easy to design on the palm or feet. Of course, it's bit intricate so it will take time to design but undoubtedly, it will look stunning with your traditional outfit.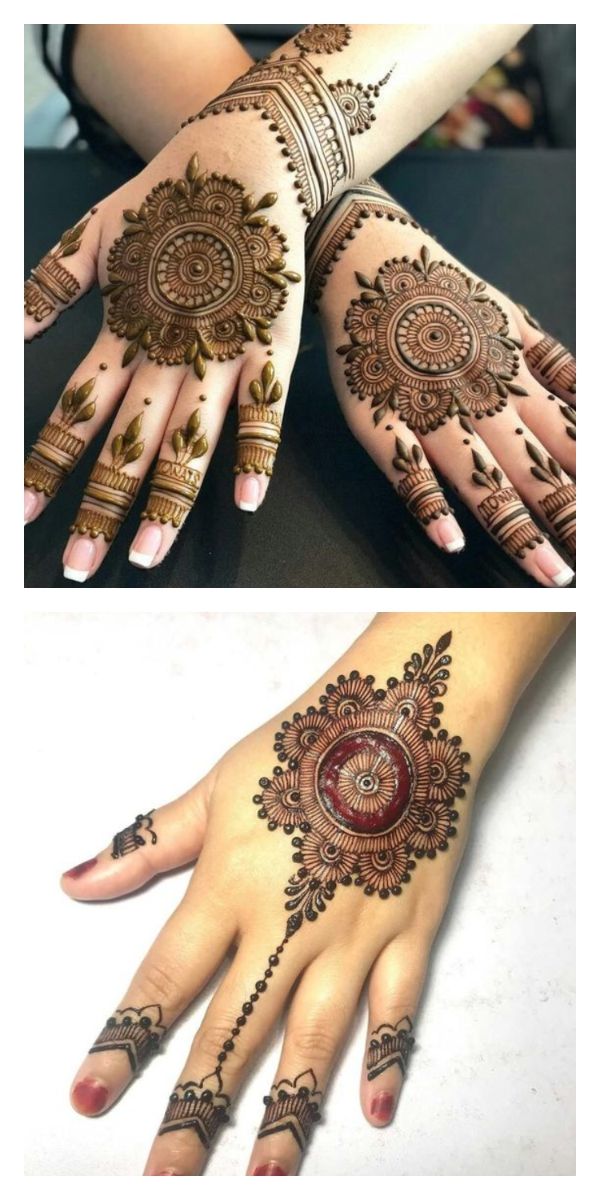 2. Stylish round mehendi designs
Presently, the trend of stylish round mehendi along with the geometric motifs is dominating majorly. In contemporary style mehendi, this circular and stylish Heena designs is quite trendy and they are embellished with the glitters and coloured cones, then it will truly enhance the beauty of your Heena. For young teenage girls, this beautiful mehndi designs is a perfect choice.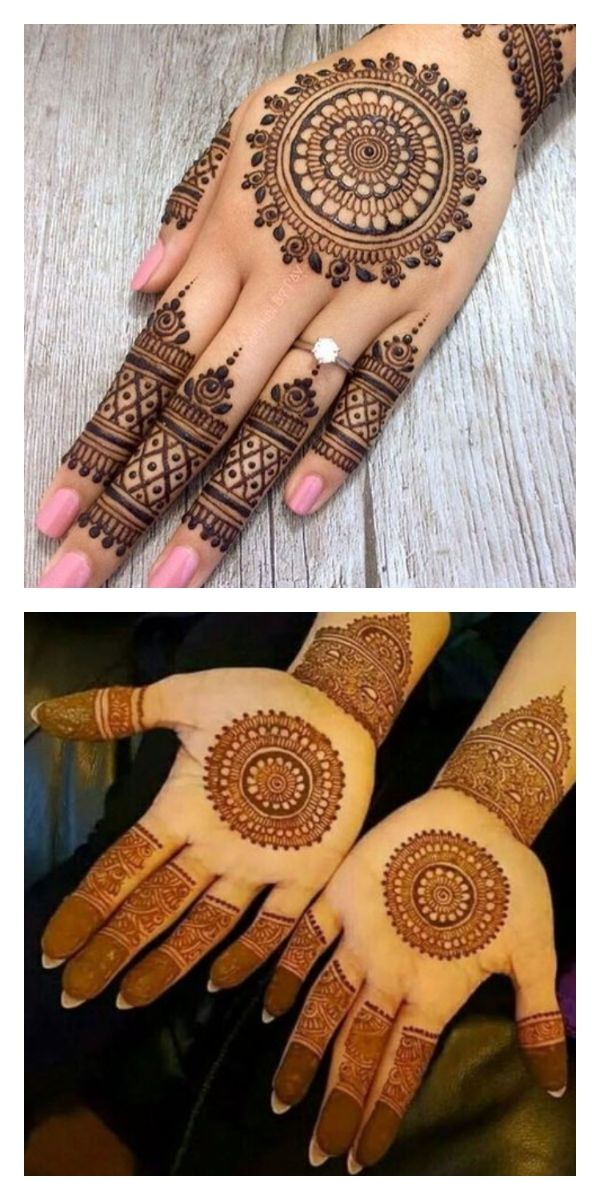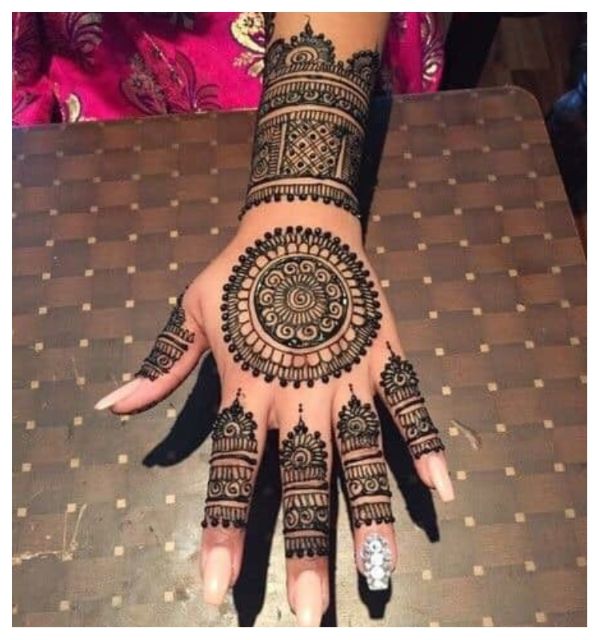 3. Florals with geometric style mehndi
When floral patterns incorporated with the geometric style mehndi , then it will surely look beautiful and gorgeous. Ne of the popular and trending Heena designs, this combination of floral and geometric mehndi designs adorned on palm and wrist is truly mesmerizing. Mandala shape Heena design along with floral motifs in surroundings look surreal beauty. Whether its festival time or wedding occasion, this Heena design looks pretty.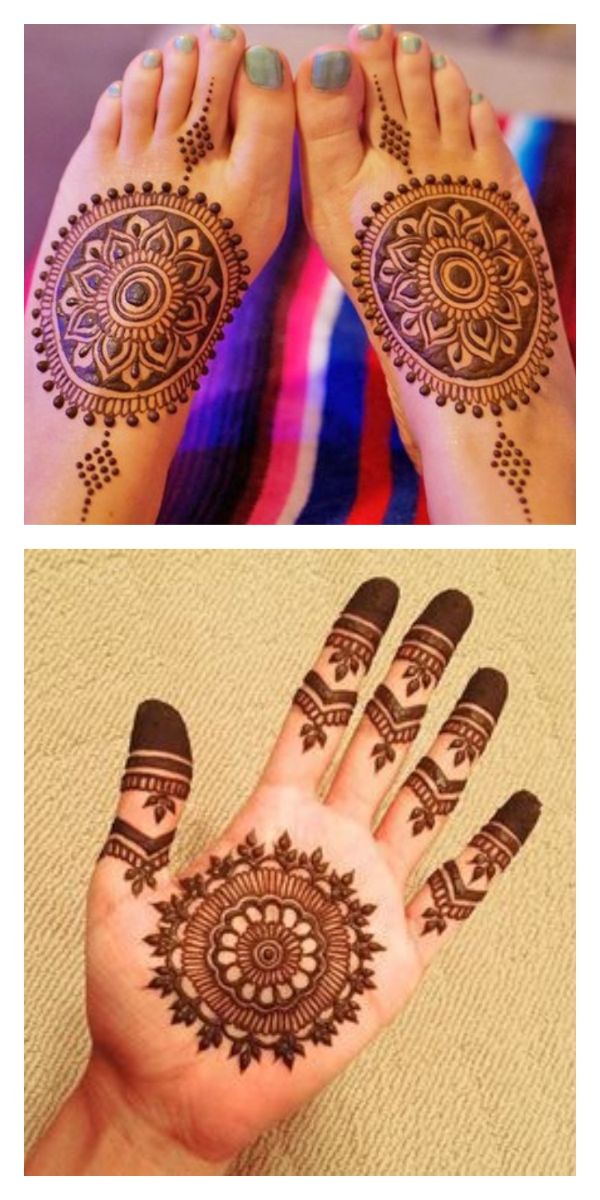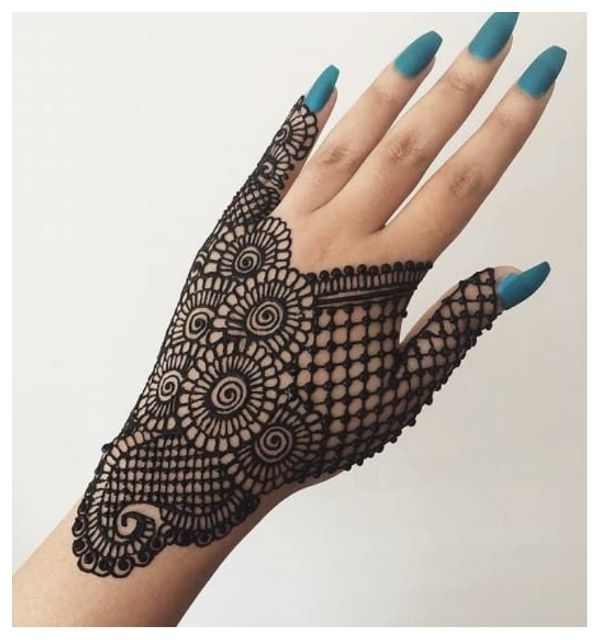 4. Beautiful circular Heena design
Here is another round shape beautiful Heena design in combination with the several concentric circles is genuinely a stunning option to adorn your hands. From thick dots to spirals, this beautiful circular style Heena is a perfect one in artwork to embellish the wrists and fingertips. This mehndi design can be used for the engagement parties or religious festivals.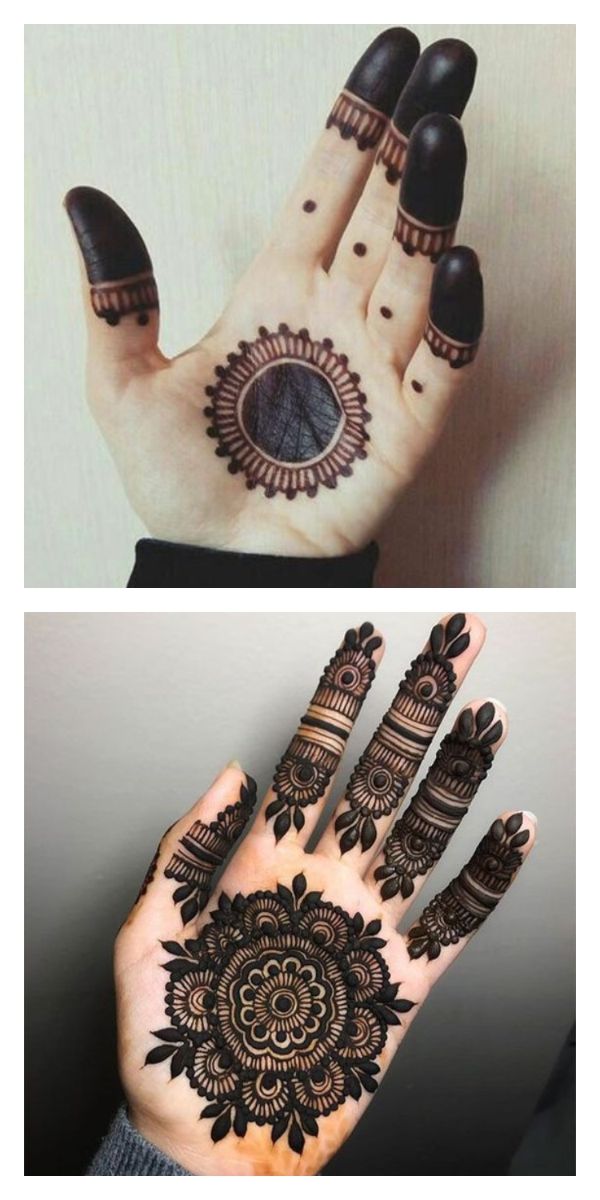 5. Circular mehendi design in loops
Not so traditional, but this round Mehendi design in loops for feet is definitely a gorgeous one for the young girls to adorn their feet. Besides the stunning circular Heena designs, this loop style round Mehendi design is something different and unique. To compliment this Heena, you can wear a beautiful anklet on the feet to enhance the beauty and charm of Mehendi as well as anklet. For wedding occasions, this mehendi design can be considered by the Bride Tribe!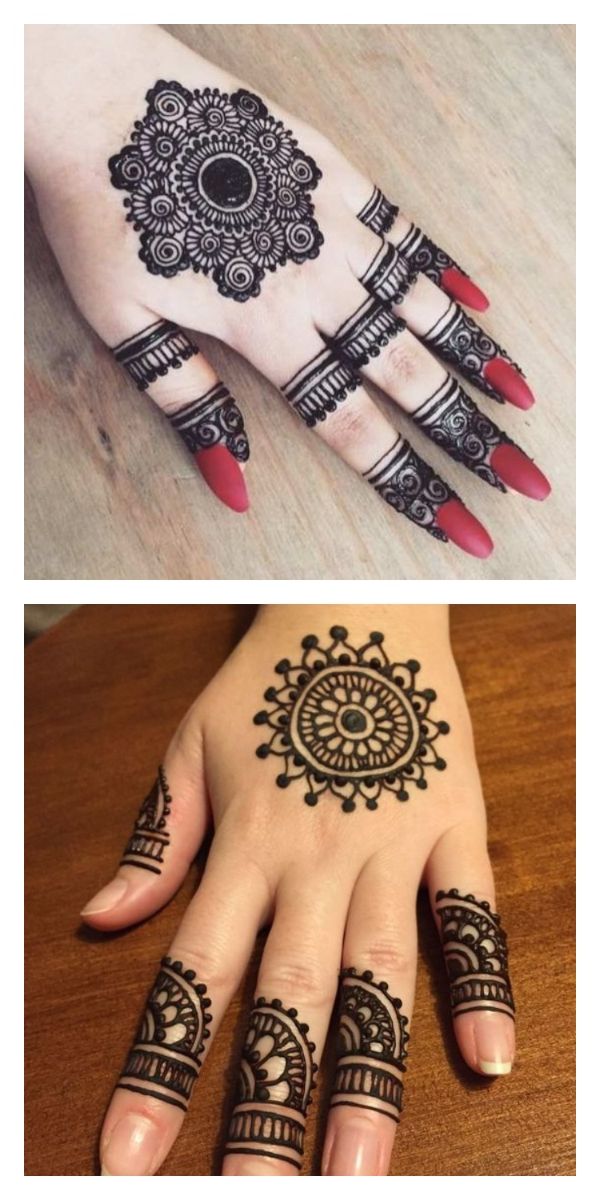 6. Round & Twisted mehndi design
Here is an amazing and intricate mehndi that girls can opt to beautify their attires for parties and festivals. This mehndi design looks like an exquisite piece of jewellery worn on hands with a perfectly elegant and classy look. There is a circular flower in the centre and then there is a twisted chain around the flower along with the bolder outer edges which makes it look even more beautiful. This mehendi designs is perfect when designed on the back of the hand and if a piece of stunning jewellery is worn on the hand, then it will truly dazzle everyone!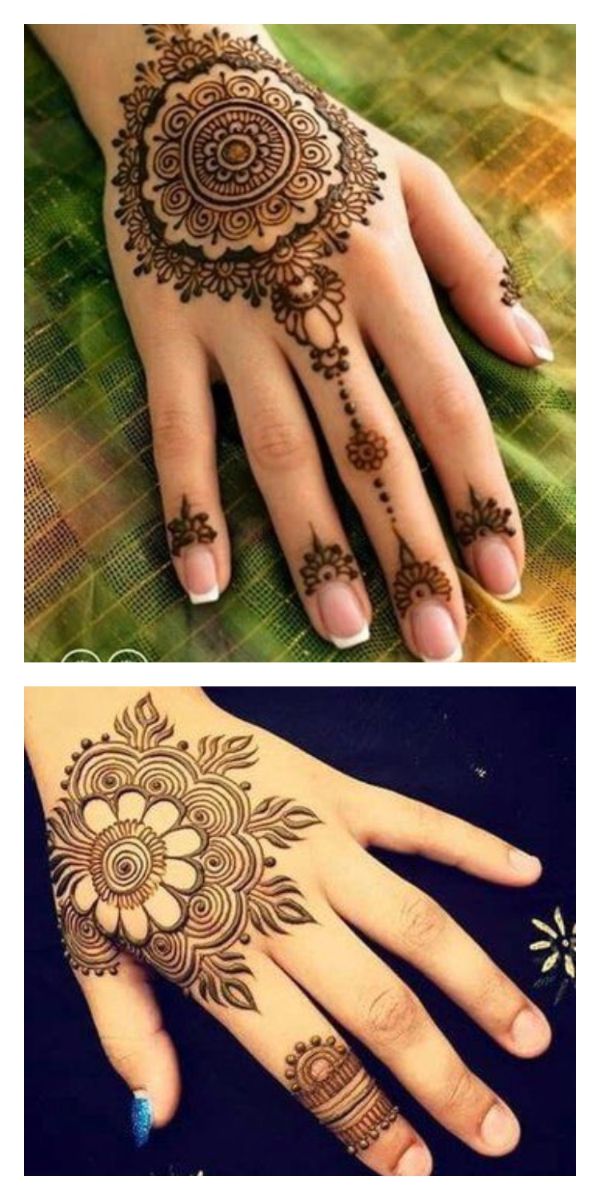 7. Traditional mehendi design with circles
This traditional round mehendi can be tried out on hands easily even for the beginners. You can team it up this Heena with the mango as well as Rajasthani mehndi patterns that will look stunning.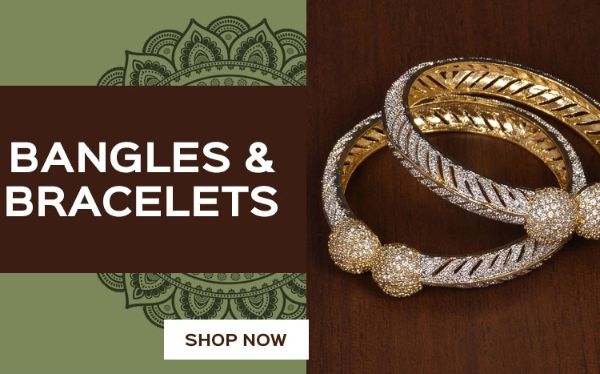 Also, the designs on the finger tips makes this traditional mehndi design an absolutely a perfect choice. So, don't miss the chance to look beautiful on parties and weddings with this round mehendi design.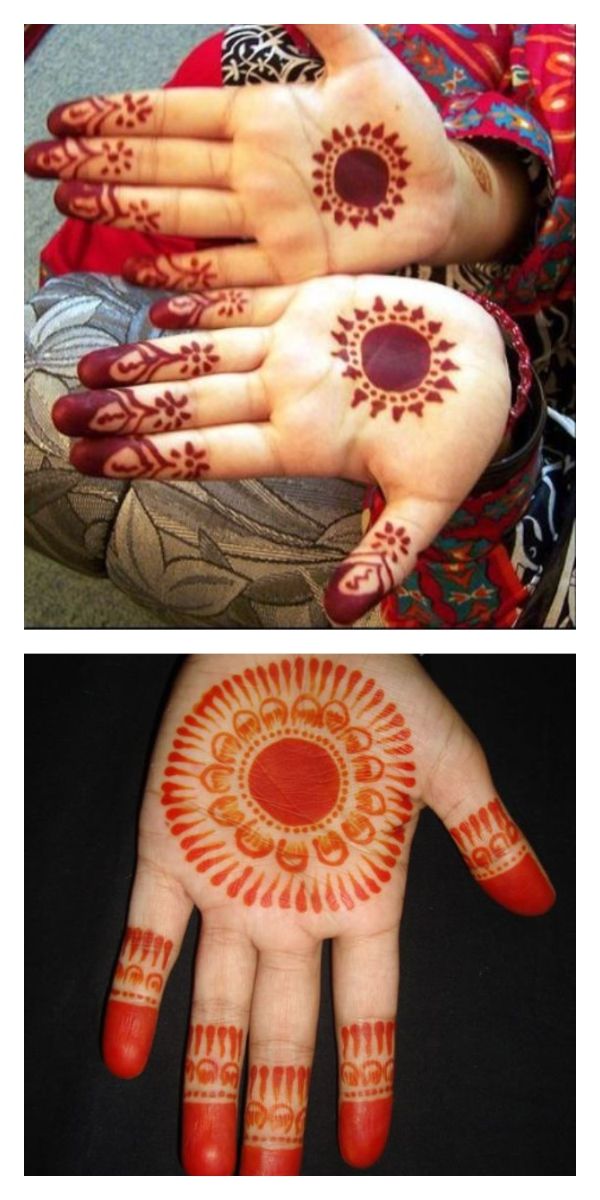 8. Elaborate style round shape Heena design
To go with a bit complicated and intricate mehndi in round shape, you must go with this thick and thin circular style mehndi, which has amazing loops and spirals to make it look complicated. Doubtless, this round shape elaborate Heena is pretty and gorgeous when designed on the palm of your hand.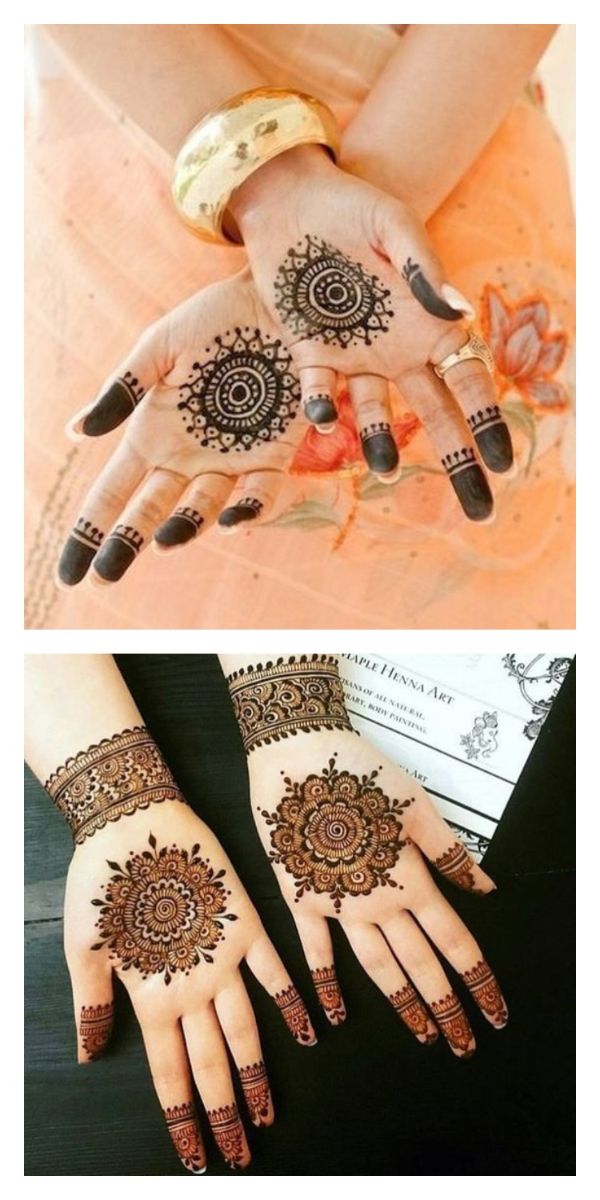 9. Decorative round shape Heena
To go with the simple, easy to make yet stylish Heena design, you can choose to go with this decorative mehndi pattern, which has a fusion of floral patterns and leaves designs. Nowadays, this contemporary mehndi design is quite trending because it looks attractive, especially when teamed it up with the salwar suits, saree or lehenga.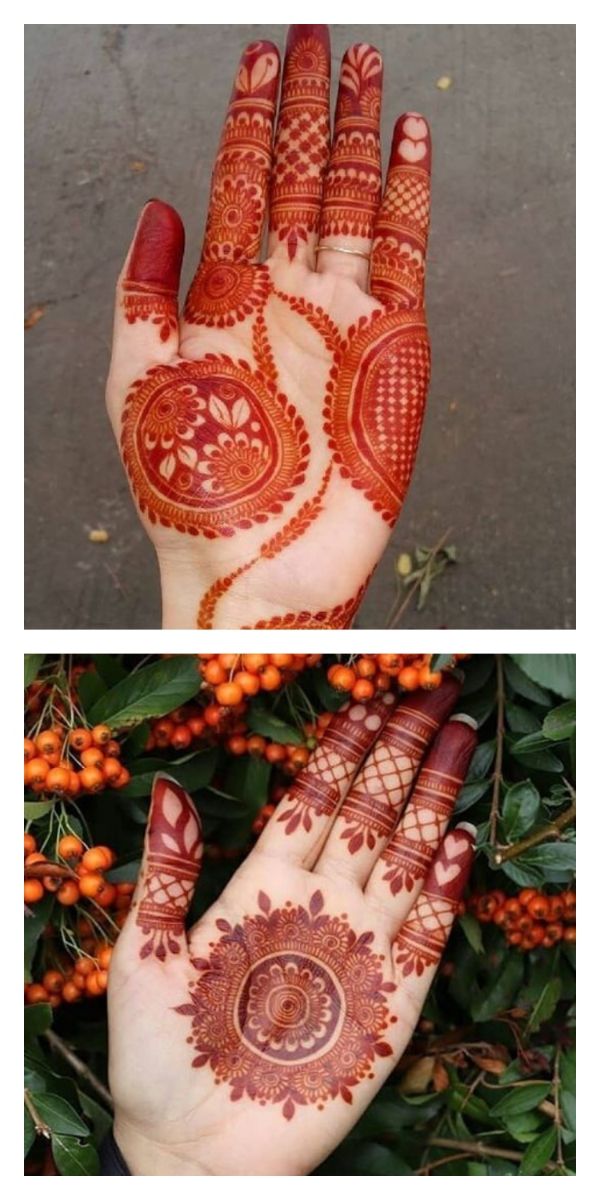 10. Creative artwork with circles
In mehndi designs, this creative artwork in circles look traditional and is perfect for all occasions. There are different types of motifs and designs which can be designed along with the circles, spirals and other geometric patterns and shapes. For family functions and parties, you can choose to go with this creative artwork mehndi designs with circles to adorn the beauty of your attire and hands.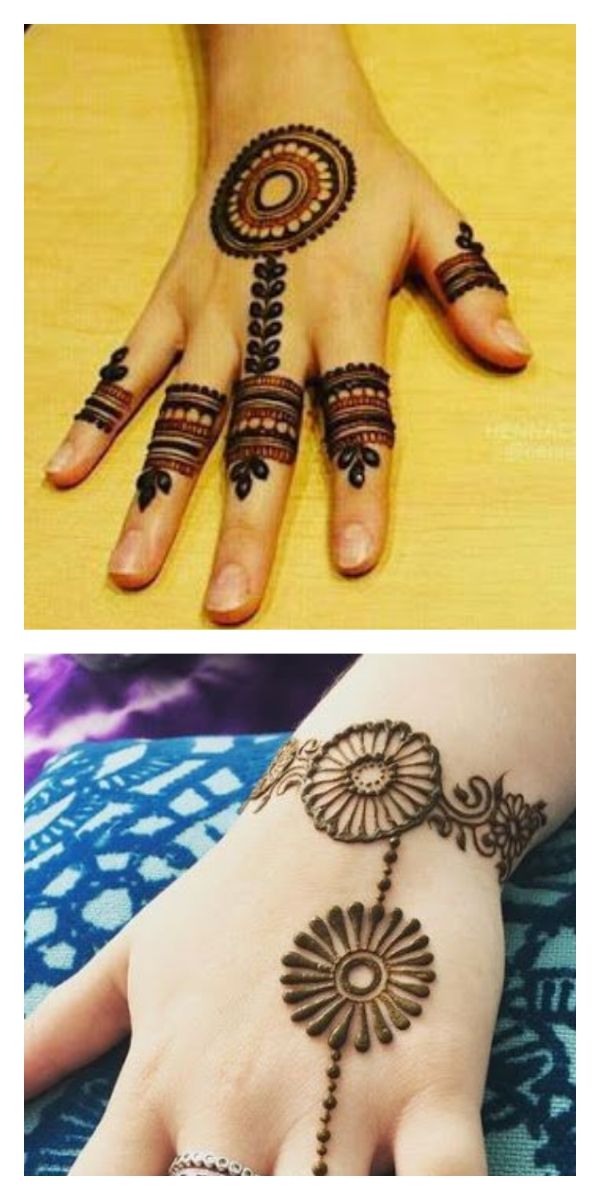 To sum it all up, these are 10 simple, small and round shape mehndi designs that are perfect for this wedding season!