The EID Festive season is started, everybody is really very excited to get new outfits for the EID festive season and finish their home with lovely decorations and desserts for the guest. Yet, there's one thing that Indian ladies consistently do on each exceptional occasion or celebration is to wear wonderful Mehendi's on their palm or on the leg. But the biggest difficulty causes while choosing a perfect design for their leg. When it comes to applying Mehandi we have to be careful while choosing its design.
In this article, we have collected some of the classic and evergreen leg mehndi design for you which makes you look beautiful and you can apply easily on your leg because they are super easy to draw.
1. Trendy Leg Mehendi
In this latest and trendy Mehendi design, the borders are specifically designed with paisleys and flower motifs for an amazing look.
2. Red and Blue Glitter Mehendi
To add a funky look to your leg mehndi design, fill it with blue and red glitters, which will add charm and beauty to this Arabic style Mehendi.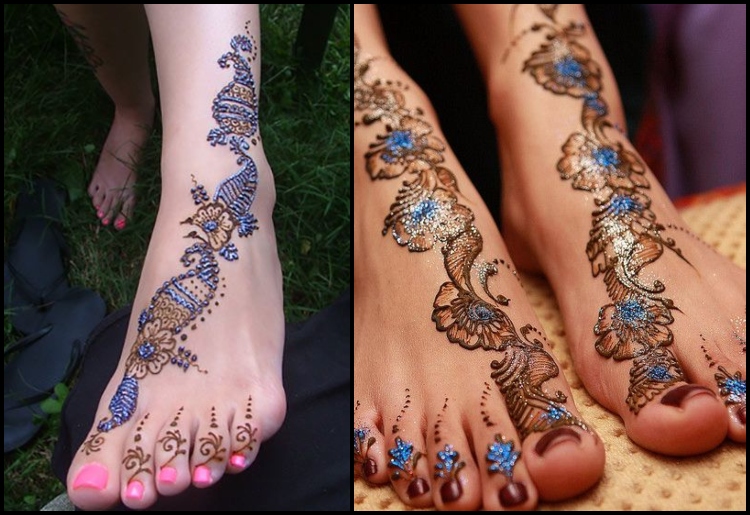 3. Traditional Mehendis
In traditional Arabic Mehendi design, the entire leg is adorned with beautiful and intrinsic leg mehndi design. This one is simply made for the brides as it has some intricate and extensive details for a unique look.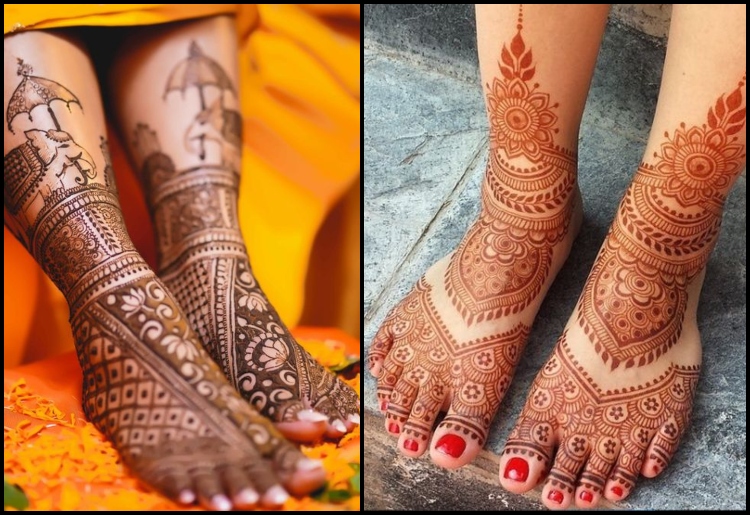 4. Leaf Pattern Mehendis
The leaf pattern Arabic Mehendi design is made with stunning circular ad semi-circular patterns. You can pair this Mehandi design with western outfits as well without even thinking twice.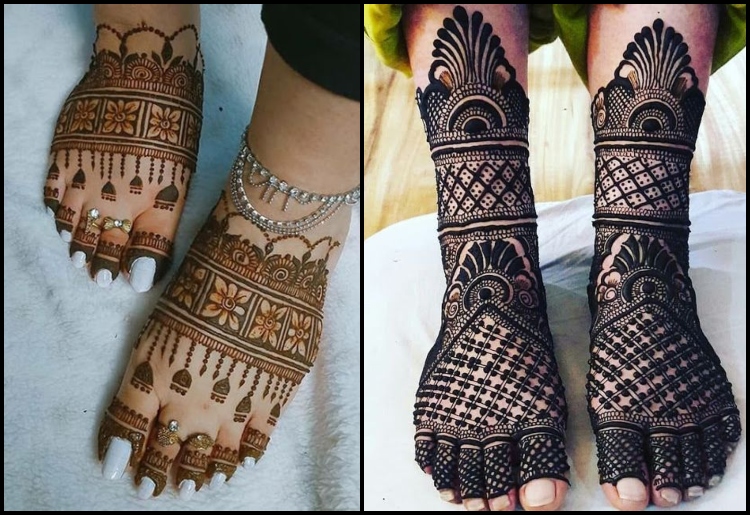 5. Chain Style Arabic leg Mehendi
To add grace and beauty to your traditional look, this chain style leg mehndi design is simply adorable. The spirals and crown shape patterns are simple and easy to adorn.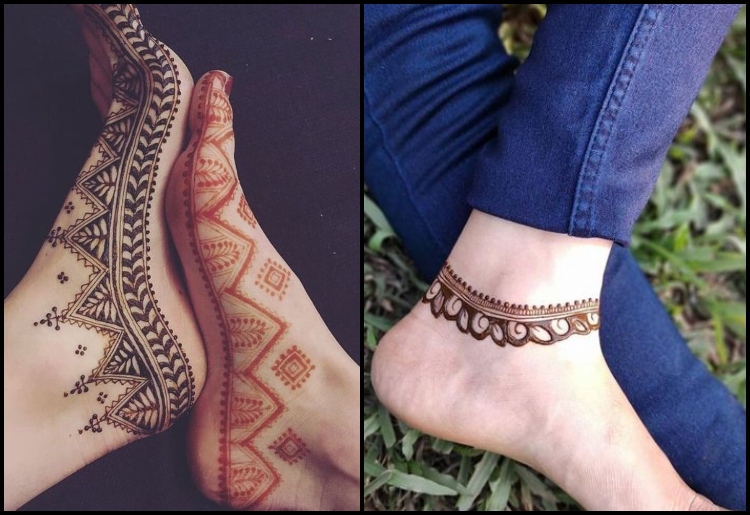 6. Bracelet Style leg Mehendi's
The bracelet style Arabic Mehendi is quite popular and trendy among Indian woman. As it is easy to design and adorn this gorgeous bracelet style Mehendi, thus it is one of the foremost choices.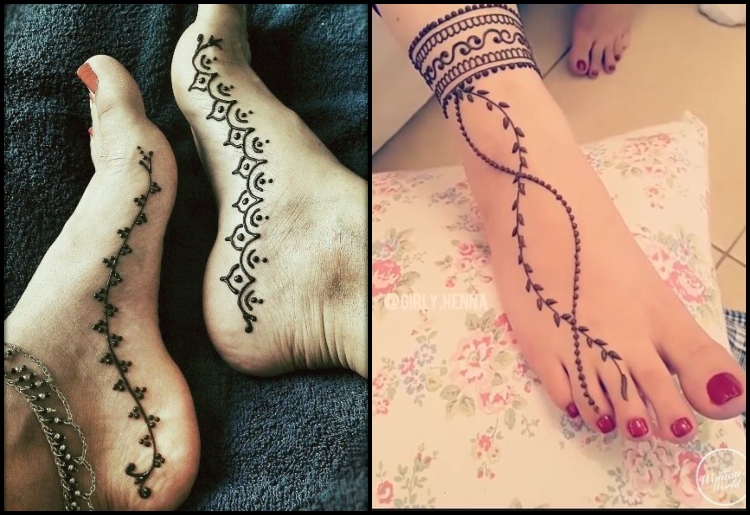 7. Bold Arabic Mehendi
The incomparable and stunning bold leg mehndi design is definitely for all. The simple leg mehndi design is drawn in a manner to highlight the designs in bold.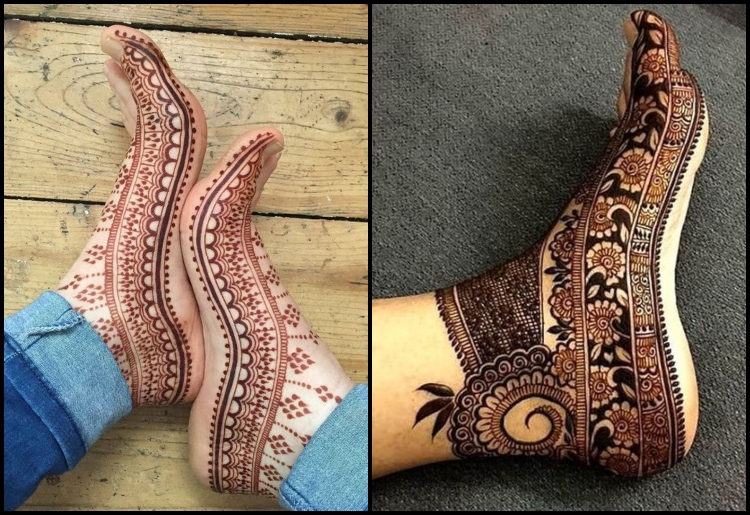 8. Simple Arabic leg mehndi Design
To make a fashion statement, the simple leg mehndi design is the preferred choice of every Indian woman. For special occasions, this Mehendi design is just appropriate.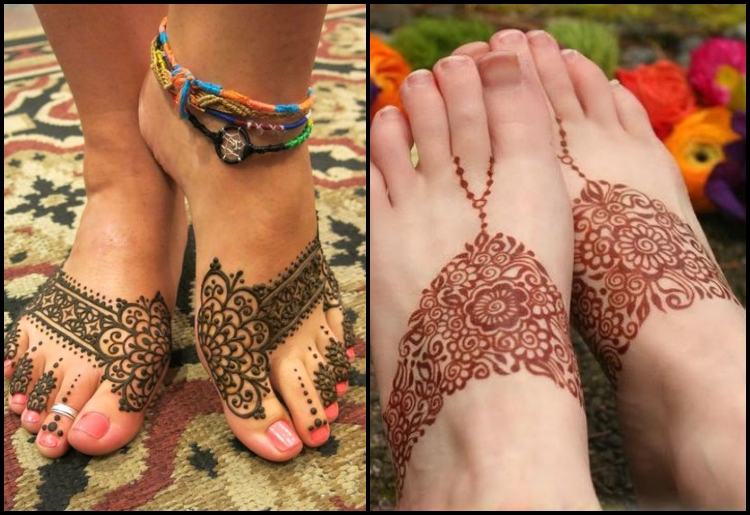 9. Exceptional Arabic leg mehndi
The shading and deepening effects in this exceptional Mehendi design will give you a feel of a simple leg mehndi design. The detailed work with dots and sleek lines are is what makes it an exception.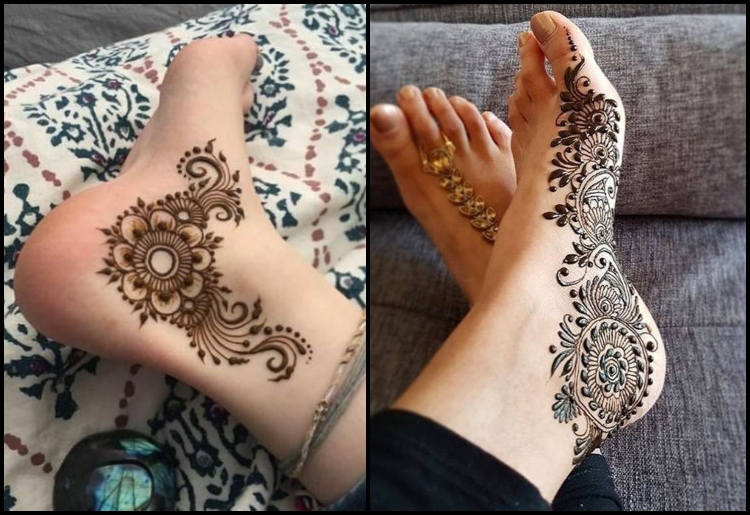 10. Royal Style Mehendi
The royal style Arabic Mehendi is embellished with big flower motifs, fillers and dots altogether. It goes over the top, but it gives a mesmerizingly royal look.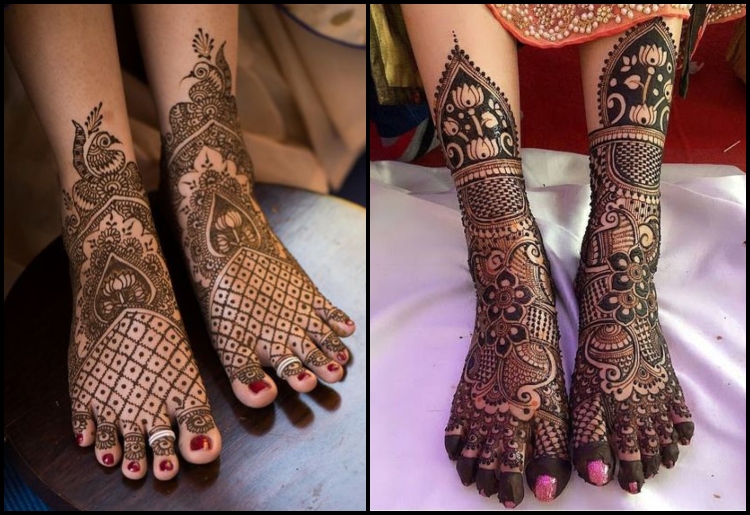 11. Intricate Mehendi Design
This intricate Mehendi design gives you an effortlessly beautiful look. The small and complicated leg mehndi design will make it much more alluring.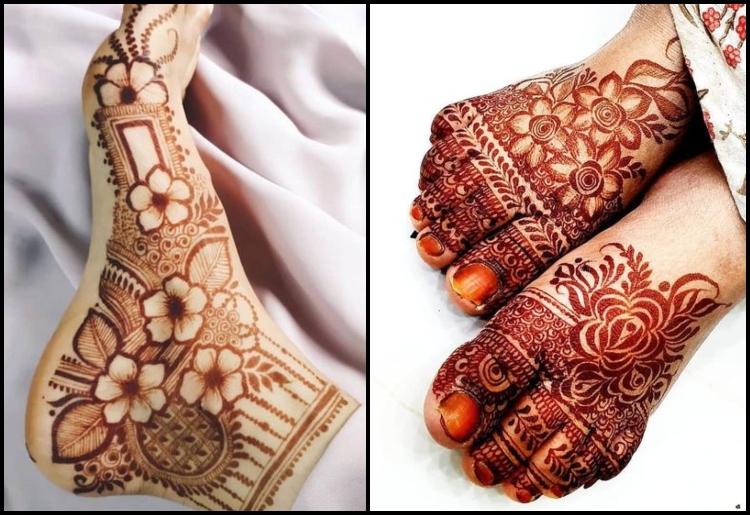 12 . Beautiful Dark Mehendi
For brides, the beautiful dark Mehendi design is absolutely perfect. The unique and different look of this pleasant and graceful Mehendi design will add an oomph factor to your entire traditional look.