To enhance the beauty of the attire like Sarees, brooches are the perfect adornments, isn't it? Well, you too must-have some amazing brooch design in your jewellery collection to glorify the beauty of traditional Indian attires.
Even the celebrities prefer to adorn their sarees with the stunning saree brooches to make an extraordinary appearance on every occasion. So, this time you can also pick a magnificent brooch design from the below mentioned styles to make it an exceptional Indian attire.
Here's the list of the 10 stylish and trending saree brooch designs!
1. Layers
To look exceptional on wedding occasions, the layers style saree brooch is simply adorable. The chain style multi-layered brooch hanging from one side of the shoulder up to the waistline. This astonishing layer style brooch is quite trending these days and match perfectly with the traditional saree outfit.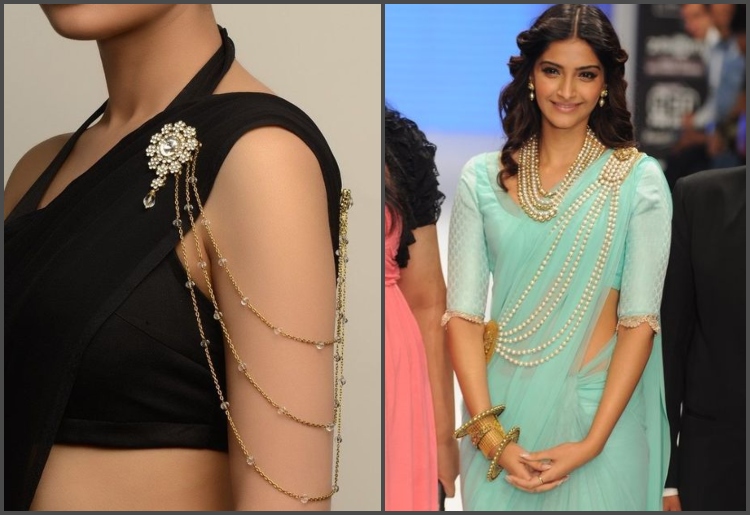 `
2. King and Queen
If you are on the lookout for designer saree brooch, then this one will surely be going to take your breath away. It's a double layered chain brooch design, which has contemporary style king and queen design. This piece of brooch will definitely make you nostalgic about the Khaleesi Brooch from Game of Thrones, remember that stunning piece?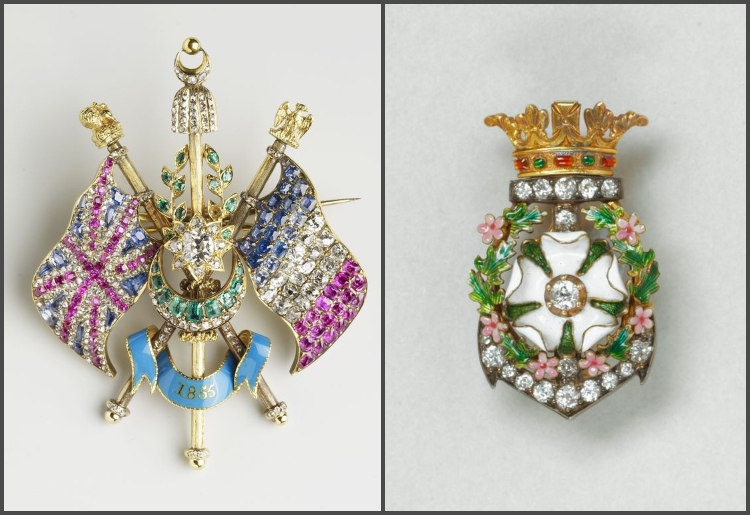 3. Pearl Studded
To amp up the beauty of your super glamorous saree, this pearl studded brooch is all you need. Team up your saree with a magnificent pearl and stones studded brooch along with a jacket and leave a long-lasting impression on everyone this wedding occasion.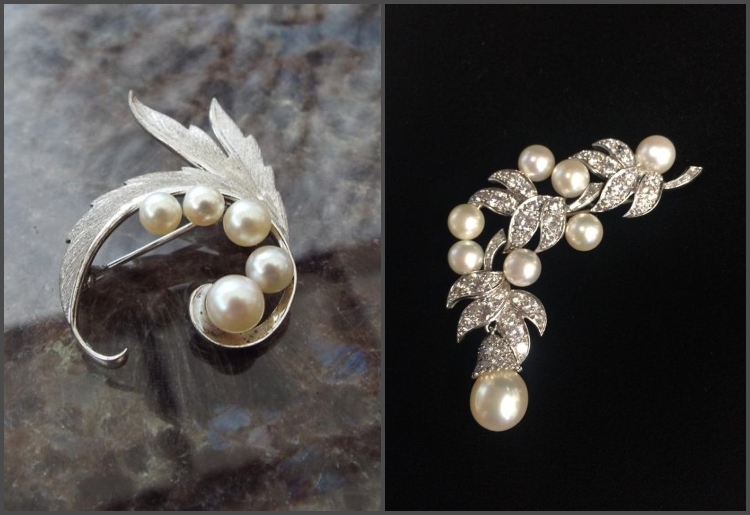 4. Floral Pattern
Planning to wear a fancy saree, but not sure how to adorn it? Well, pair your fancy and charming saree with a floral pattern brooch for a striking appeal. You will definitely muse your beau with your appealing outfit and glorious beauty along with the combination of traditional style floral brooch.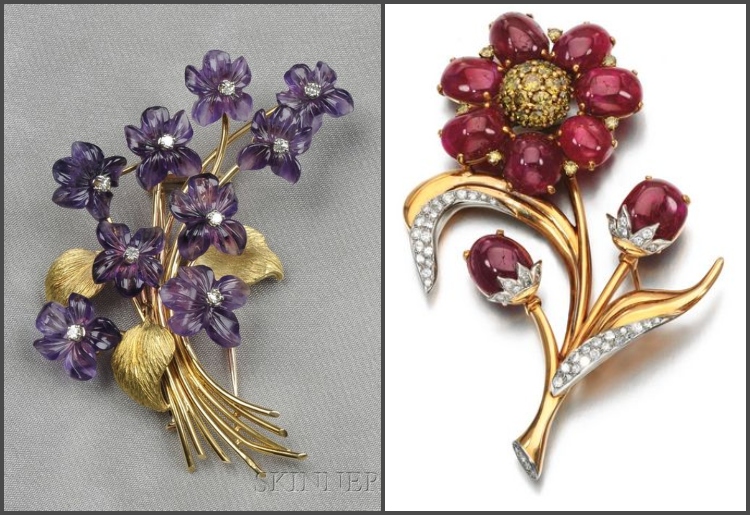 5. Rhinestone Brooch
Brooch studded with rhinestones and crystals is ultimately a magnificent piece of adornment. Whether it's an official event or any special gathering, you can team up this stunning yet gorgeous piece of saree brooch with any of your designer saree. This brooch will let you shine harder!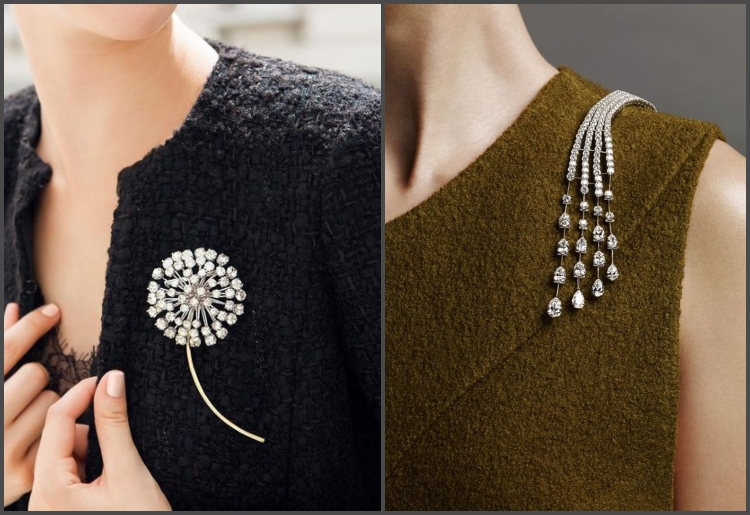 6. Peshwa Style
Now, here comes the traditional and classic Peshwa style brooch. This eloquent and statement piece of ornamentation will surely give you a classy vibe when you will team it up with your saree. This brooch will match perfect with the Kanjeevaram or Banarasi sarees to showcase its true elegance and beauty.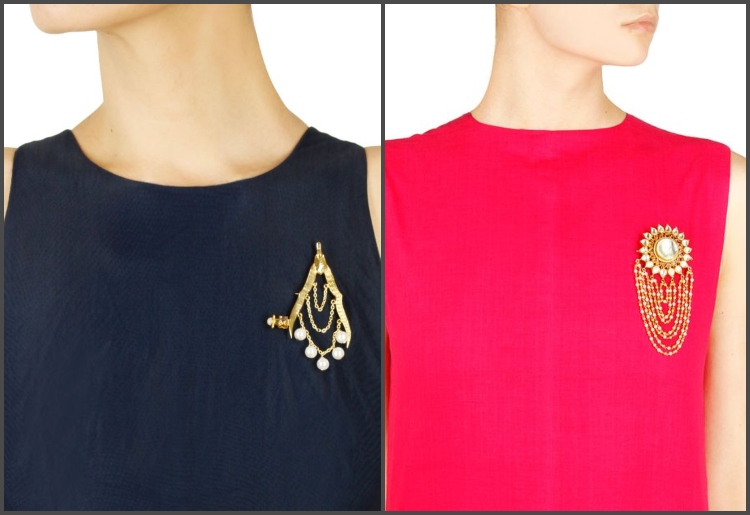 7. Rose and Pearls
This eye-catching and element of wonder saree brooch design will truly make you stand out. Studded with beautiful pearls and stones along with one big red stone, this brooch will surely roll-in compliments. You can team up this chic style brooch with stylish saree to grab the all the attention on evening parties and gatherings.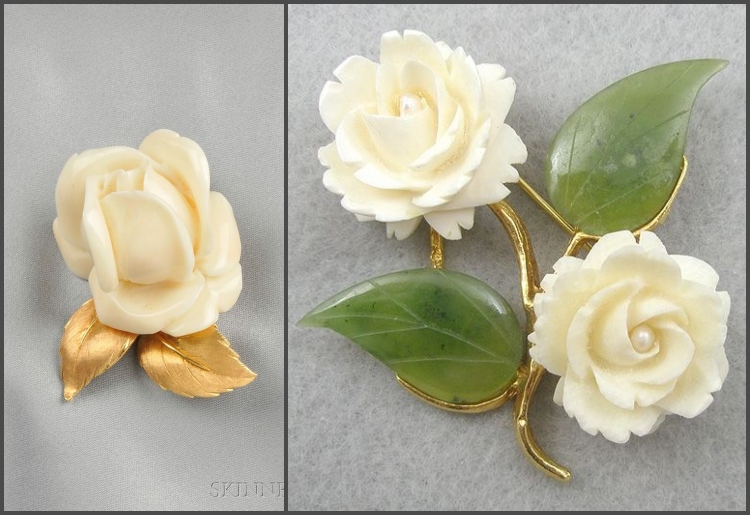 8. Cultural Clan
Another magnificent and extremely popular design in brooch is cultural clan. This brooch can elevate the simplest of looks and outfits. The Pachhi floral pattern design in round shape is a must-have saree brooch for all the ladies to grab the attention on every occasion. The best part about this stunning cultural clan brooch design is that it can easily be paired with designer sarees in contemporary design. Also, if you pair this beautiful brooch on special festivals, then it will look much more beautiful.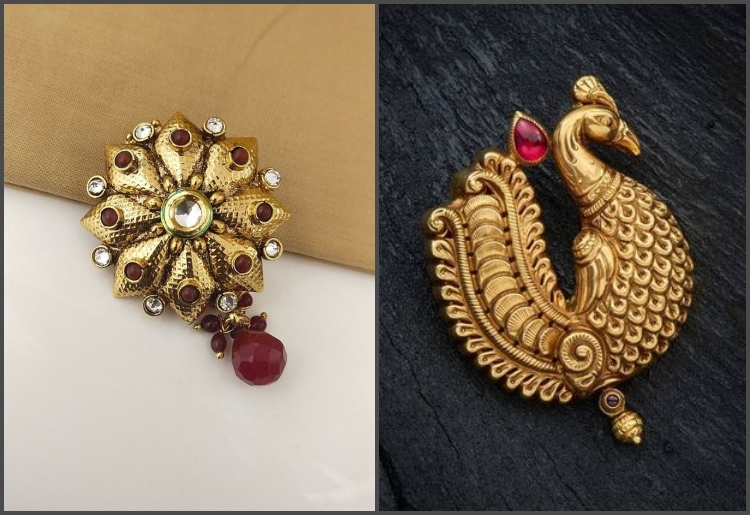 9. Shimmers and Glitters
The stunning and glamourous red-hot brooch studded with gemstones is all you need to add elegance to your outfit. To make your traditional saree outfit look charming, then you can team it up with this glittery and shimmery saree brooch and Voila! You are all set to make heads turn your way in elegant and classy outfit along with magnificent saree brooch adornment.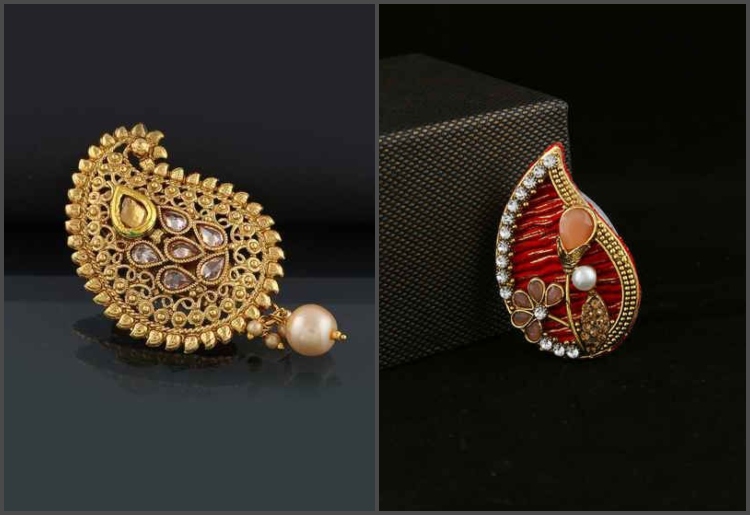 10. Quirky Brooch
Fr dazzling and sparkling appearance on occasions like wedding, you can steal the show by simply adding the quirky style brooch with your saree. Even the young ladies can prefer to pair this dazzling quirky style brooch with their sarees to conquer the hearts!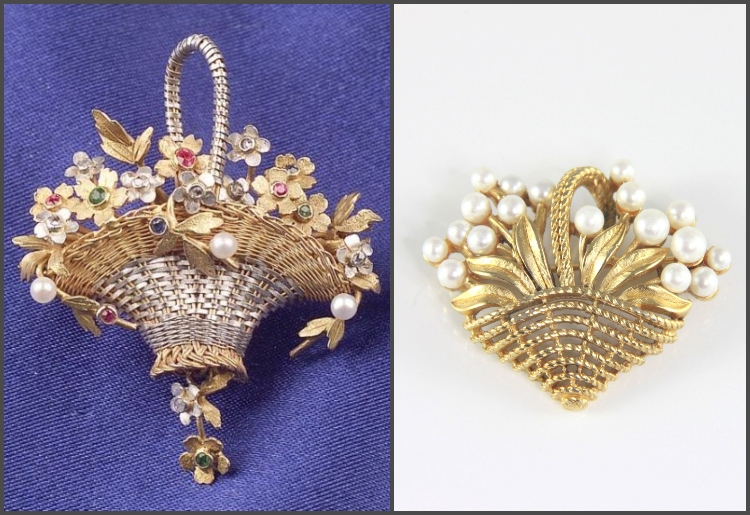 To sum it all up, these are some of the stylish and trending styles in saree brooches that you must know about!