The wallet is a functional and traditional case to hold cash and other essentials. With time, it has upgraded itself in many different ways and everyone love to have at least one wallet in their bag selection. The whole market is full of them and you can choose the right one as per your preference and needs. Every person has different needs and therefore, they might not pick the same pattern. Even men and women have different options in the wallet. This makes the choice very interesting. So here are 15 different types of wallet styles that will help you to understand these small bags in the best way: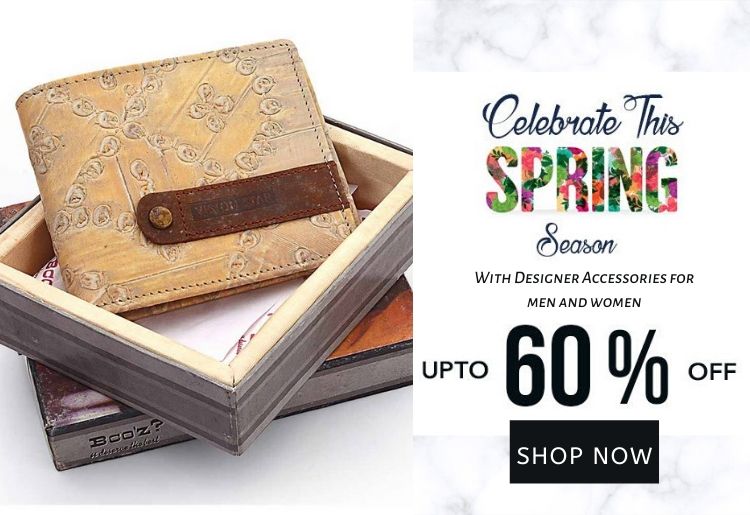 #1. Trifold Wallets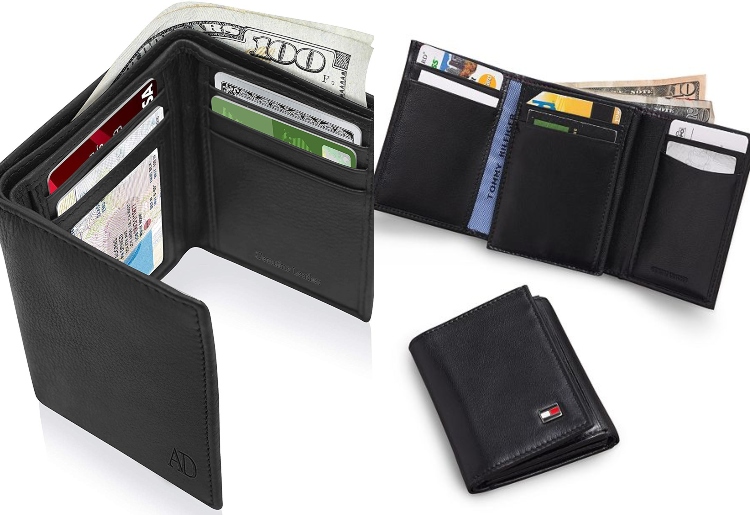 Sometimes you need a small wallet with different compartments. Right? In this case, the Trifold wallets are the best. It comes with two flaps or folds. Every section is given the 1/3rd position. You can keep your cards, ID and other small stuff in it. The different windows for ID and bill make it different. They don't take more space so you can keep it in your pocket or another bag.
#2. Large Wallets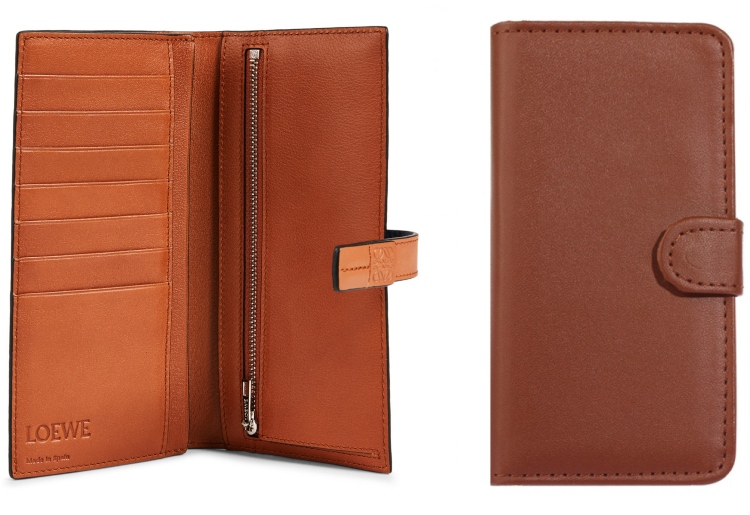 As the name suggests, this wallet is larger than other wallet but still, you can easily fit it inside your bag. It has many different internal compartments and you can fit it perfectly in your jacket's pocket. It can even hold the currency in its size and there will be no need to fold them. It is an ideal pick for many women.
#3. Taxi Wallets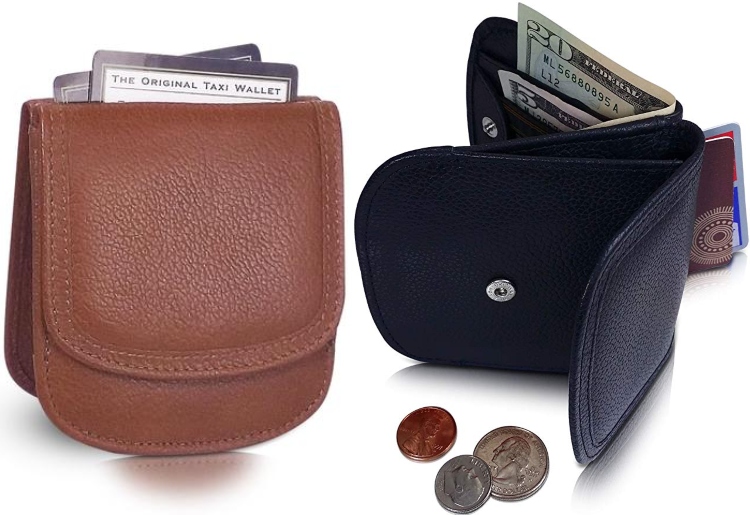 If you are travelling and need a short and compact wallet for yourself, then taxi wallet will be the best for you. It is a folding small wallet that is just like the shape of a pocket. You can keep it in a small bag and simplify your life. It will hold bills, coins, cards, ID cards and folded notes in it.
#4. Wrist Wallet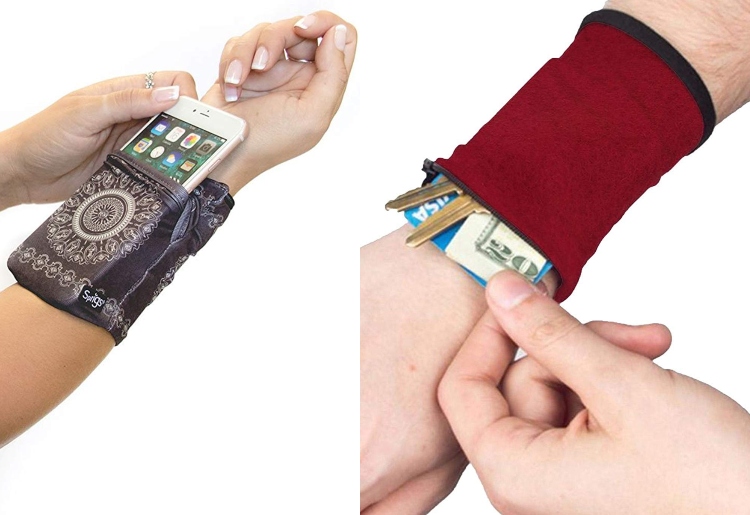 If you more into sports, then get this one for yourself. It is an ideal pick for walking, jogging, hiking and more. Although its small, you can easily fit ID, money, keys, and phones in it. This wallet has an elastic loop so that you can adjust it as per your wrist. These are visible and helps you wear something without a pocket.
#5. Neck Wallet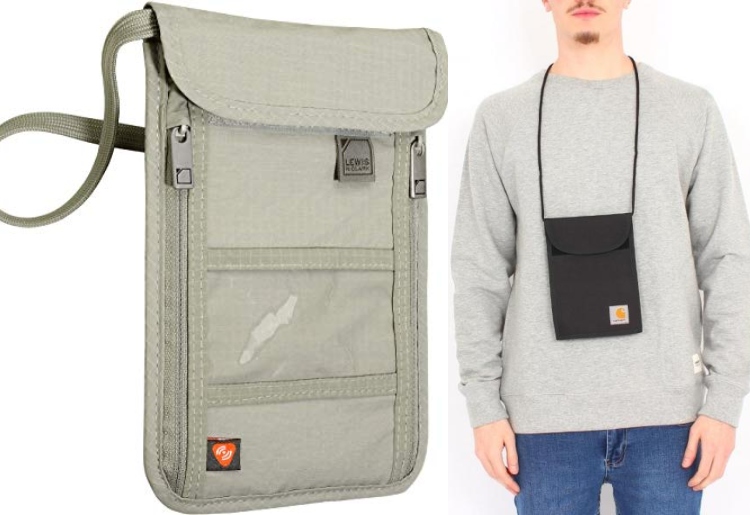 Neck wallet is becoming famous among the people who love to travel. It is small and you can hang it in your neck. These come with one strap that you can adjust as per your comfort. You can choose its size accordingly and enjoy its safe and convenient vibes. It is an ideal pick for all of us.
#6. RFID Wallets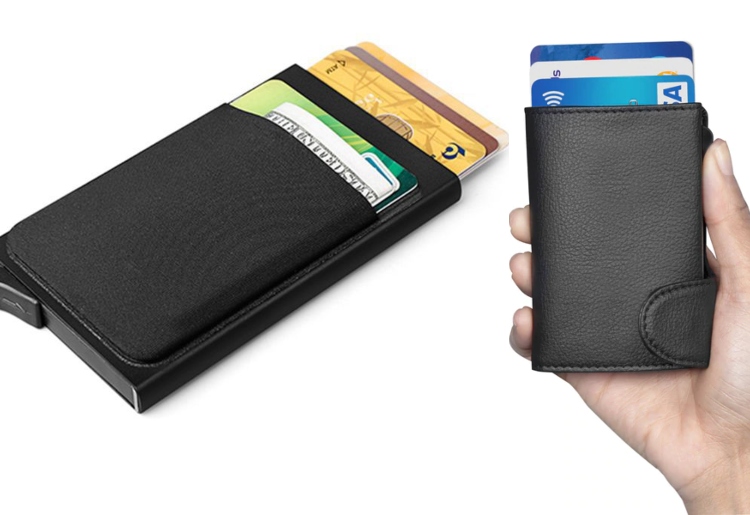 RFID wallets come with the Radio Frequency Identification chips so that you can keep your credit and debit cards away from unwanted scanning. These are safe and block all the unauthorized RFID, NFC and BLE scan. You will stay away from thieves and that's why it is not wrong to call them as secure wallets.
#7. Zipper Wallet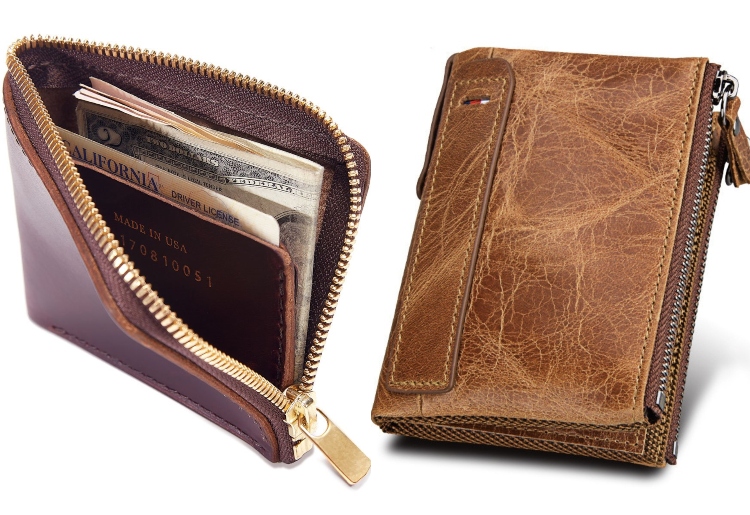 Some wallets come with the zipper, which makes it look stylish and maintain safety. These are made up of hard material like leather and maintains its uniqueness, compactness and style. You can keep all kind of cards because of the additional small sections. Most of the women are crazy about its stunning look. You can find the in multiple patterns and make it an ideal pick.
#8. ID Card Wallets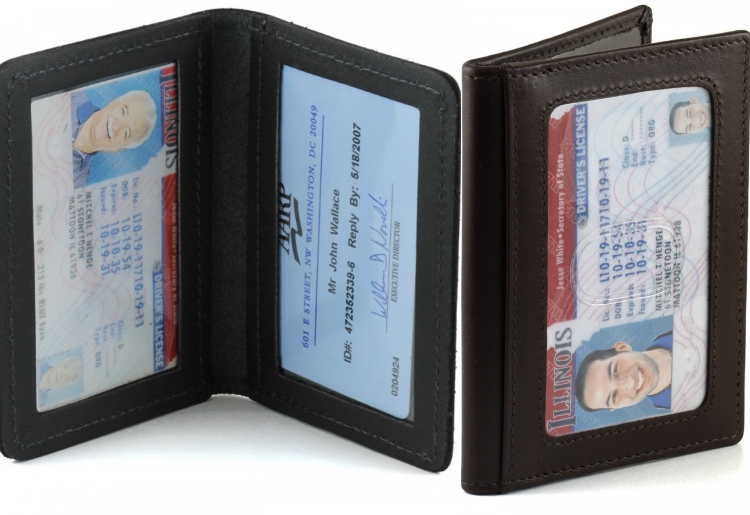 It is hard to travel somewhere without your ID cards. And if it's hard for you to keep them at the same place, then the ID card wallet can be the best option for you. It is specially designed to keep cards at the same place. The sections will also make things simpler. Both men and women can go for it.
#9. Bifold Wallet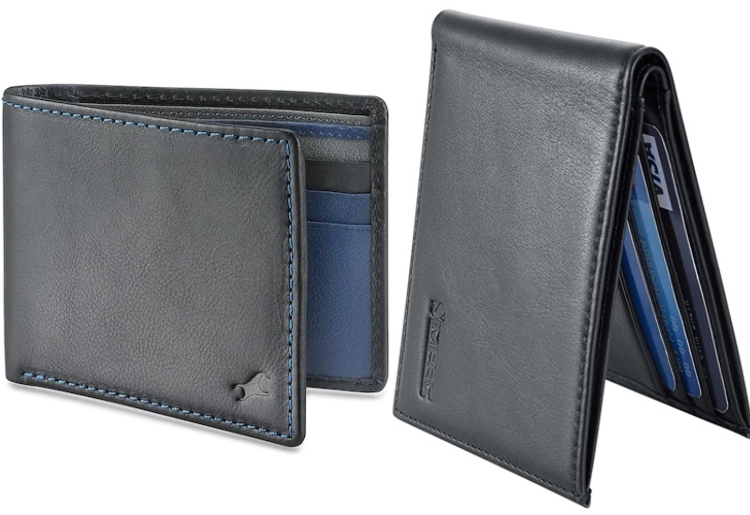 Bifold wallets fold into half are usually rectangular. It stylish, compact and has deep pockets. You can keep money, receipts, ID cards and credit cards in them. They also have different sections to keep coins in it. The perfect size of this wallet makes it an ideal pick. You can fit it in your pocket or a bag, the choice is all yours.
#10. Slim Wallet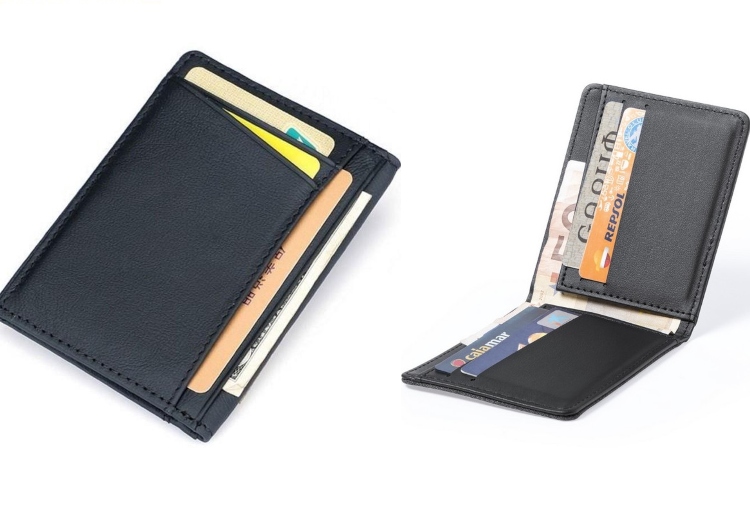 As the name suggests, the slim wallet has the slimmer look and fits perfectly in your pocket. It will not make its shape and that's what makes it perfect. You can easily fit 8-10 cards, cash and coins in it. It is as slim as you can call is a minimalist wallet. With the right style selection, you can never go wrong with it.
#11. Travel Wallet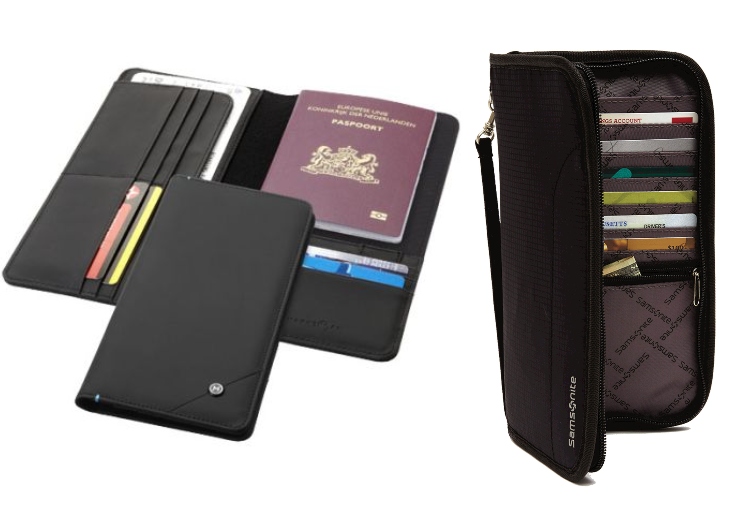 Travel wallet helps in keeping all the travel documents in one place. It is slim and tall. The different compartments for passport, boarding cards, license, cards, currency, pen and more makes it better. These usually have a magnetic button closure, to make it look stylish and secure. You can also call it a Passport travel wallet.
#12. Wallets With The Coin Pocket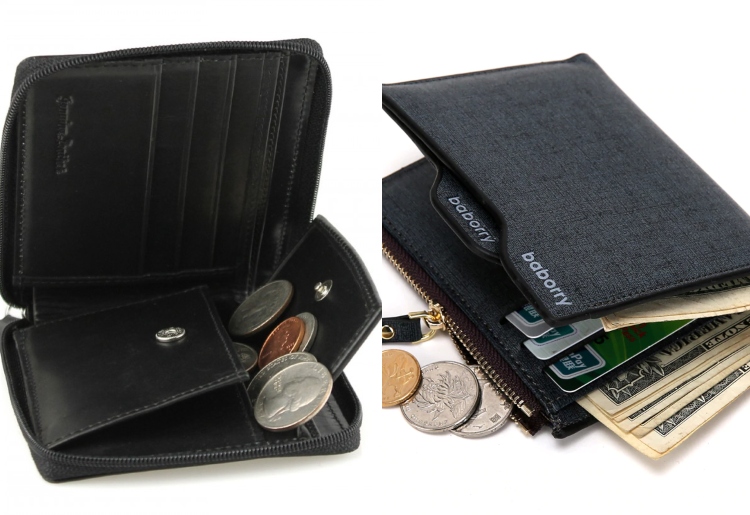 The wallet has many uses, but some designs have their defined use, and one of them is coin pocket wallet. It is just like a pouch, where you can keep your coins. It is easy to maintain and carry. The style and convenience of this wallet make it an ideal pick. Men and women, both can get it.
#13. Card Case Wallet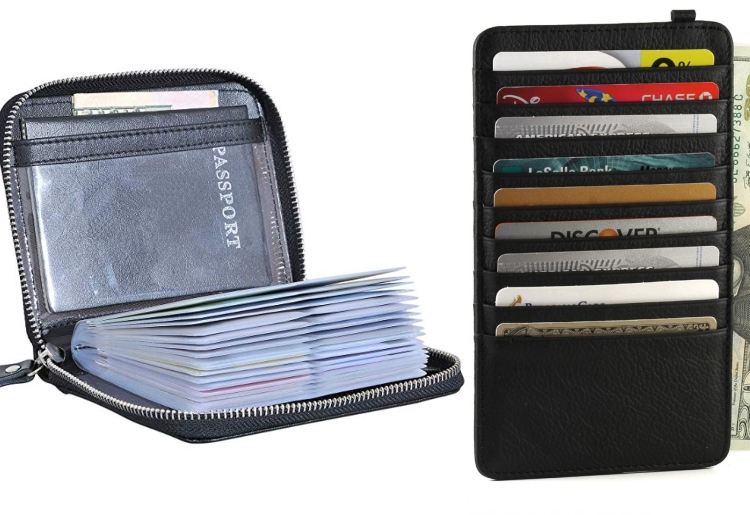 13.Card case wallet is specially designed to keep your cards in the same place. It has many different sections to keep your cards. From ID cards to credit cards, all will fit in it. You will admire its slim and sleek design.
#14. Money Clip Wallet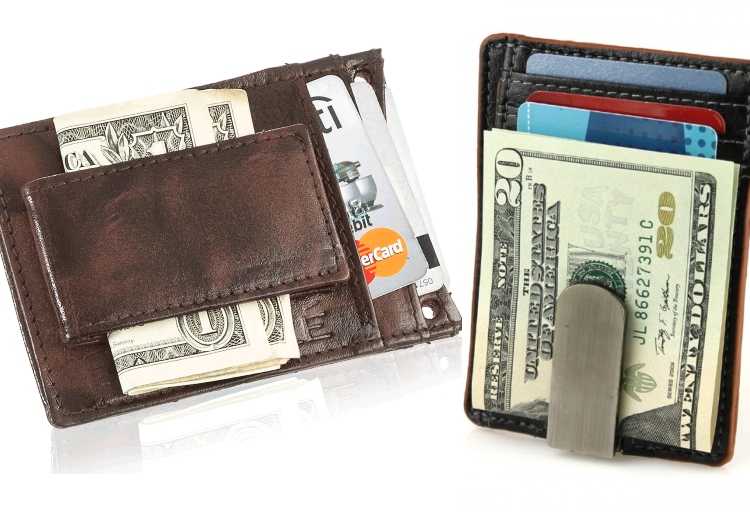 Money Clip Wallet is another slim style that can easily hold folded cash, ID, and credit cards perfectly. You can adjust the cash in the metal money clip, which can be easily adjustable. It is thinner and easy to maintain. You can even remove it when it's not coming in use.
#15. Shoe Wallet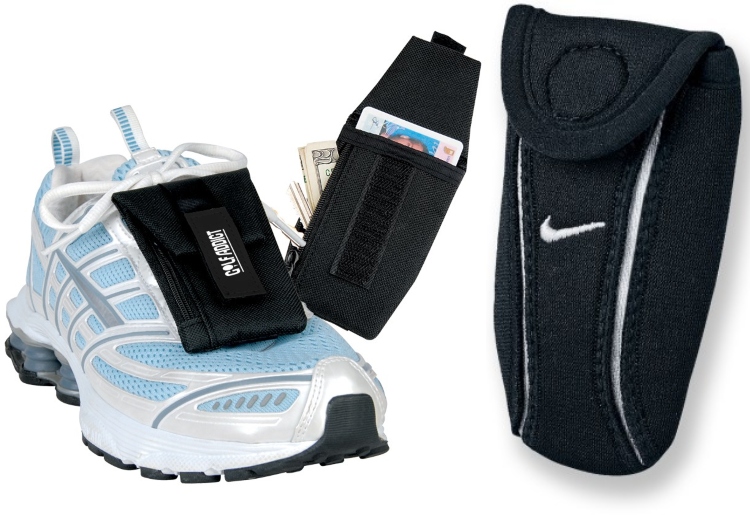 You can even keep your foot to work by getting a shoe wallet for it. It will help in keeping things safe while running and gyming. This is the best choice for someone who don't like to carry a wallet in his pocket. This wallet will tie well over the shoe with the help of lace. It will get you rid of the bouncing and jingle sounds.