Nowadays, even the kids also prefer the stunning and creative Mehendi designs for special occasions and functions. The creative and aesthetic designs of the Mehendi are definitely mesmerizing for kids as well. However, it's difficult to apply Mehendi on kid's hands because they can't sit for a longer period.
The majority of parents choose to apply easy and simple Mehendi designs on their kid's hands. Therefore, here's the list of the 30 easy and simple Mehendi designs, which can be applied easily without any hassle.
Mehndi Designs for Kids
1. Small Flowery Mehendi
A simple and stylish flowery Mehendi design made with proper leaves will look cute on your baby hand. The creative yet simple flower pattern Mehendi design can be the easy one to apply.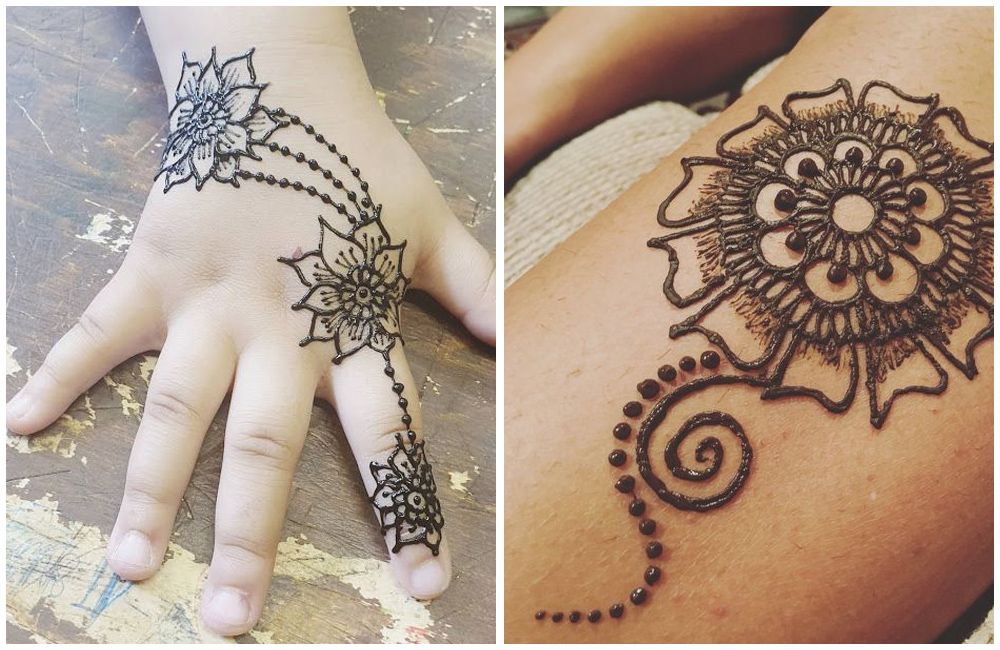 2. Simple Trail at Back Hand
A simple trail with an amalgam of flowers and leaves at the back of the hand is definitely a perfect choice for kids. You can easily apply this henna design on your daughter's hand.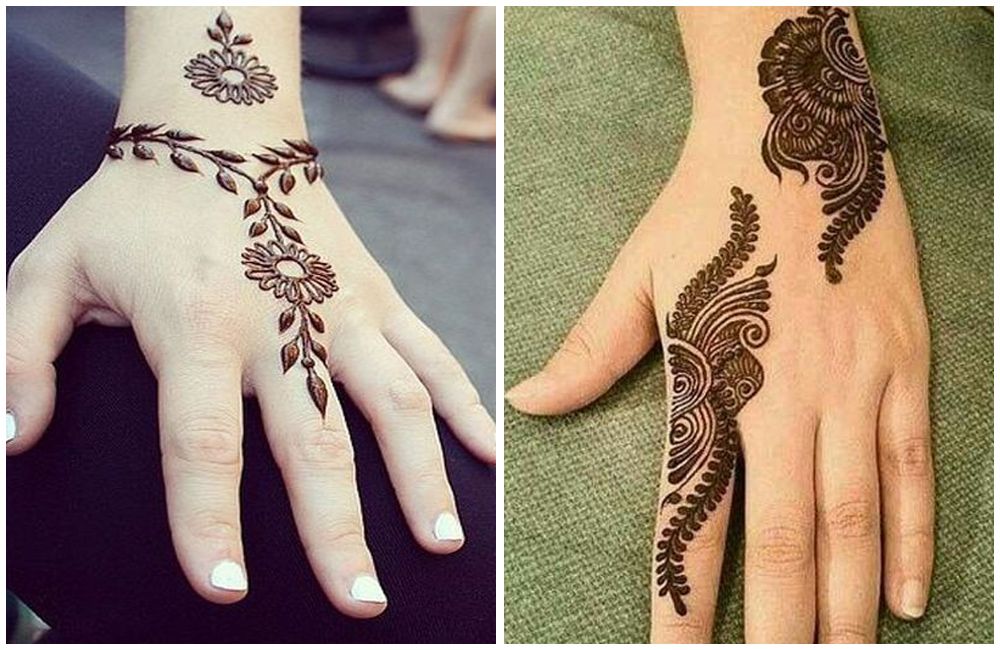 3. Baby Kitten Mehendi Design
It's a beautiful design in which a cute baby kitten Mehendi design for kids is drawn at the back side of the hand. It looks similar to a tattoo design, which looks stunning.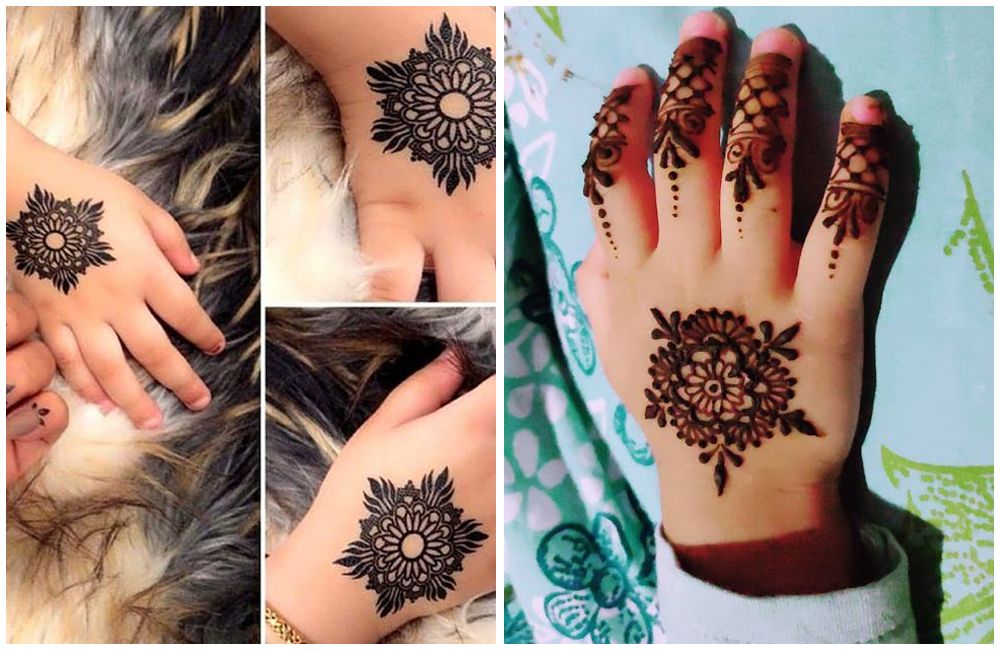 4. Floral Mehendi Design
Floral Mehendi design with subtle flowers, leaves and peacock motifs can be applied quickly on the kids' hands without taking enough time.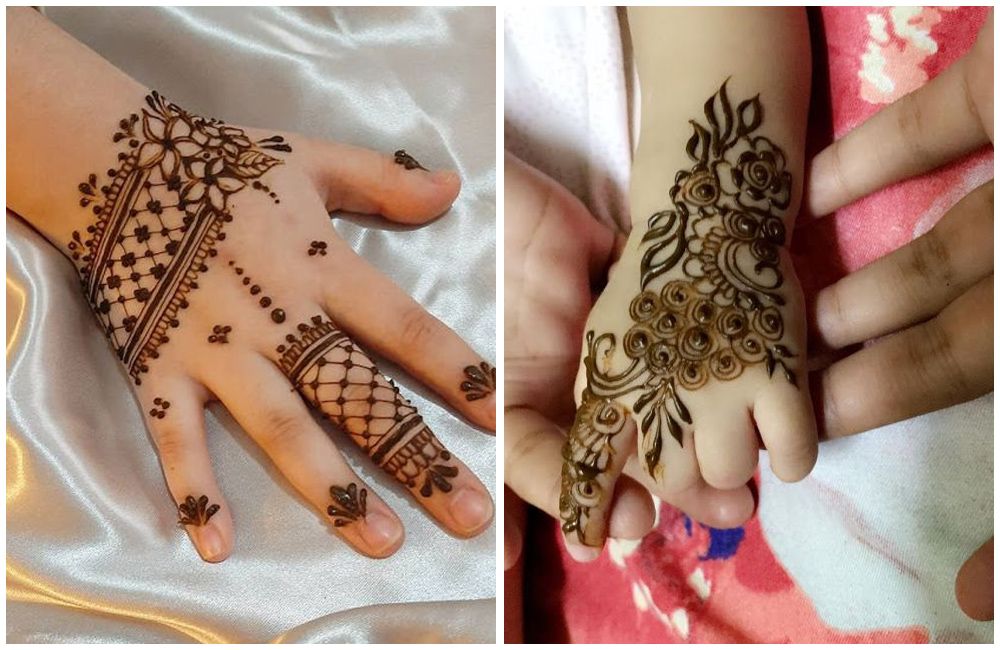 5. Circular (Chakra) Design
Without going into the details, you can simply design a small circular pattern Mehendi design for kids on the palm. The dots and sleek lines make this Mehendi design much more elegant.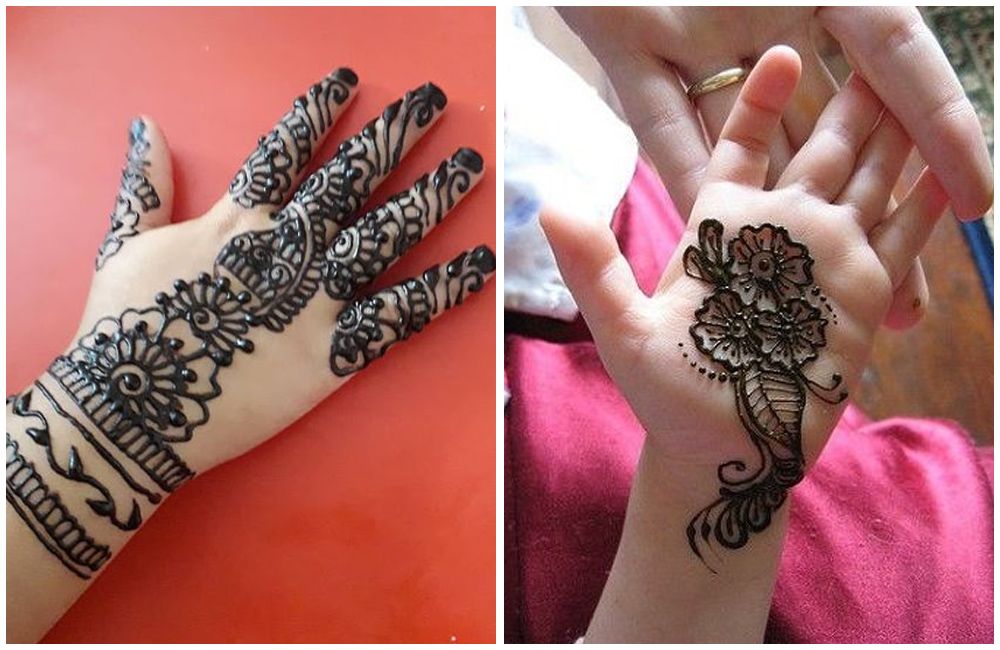 6. Giraffe Style Mehendi Design
You can easily draw this stylish yet simple giraffe style Mehendi design for kids, which is definitely an encouraging one for your kid.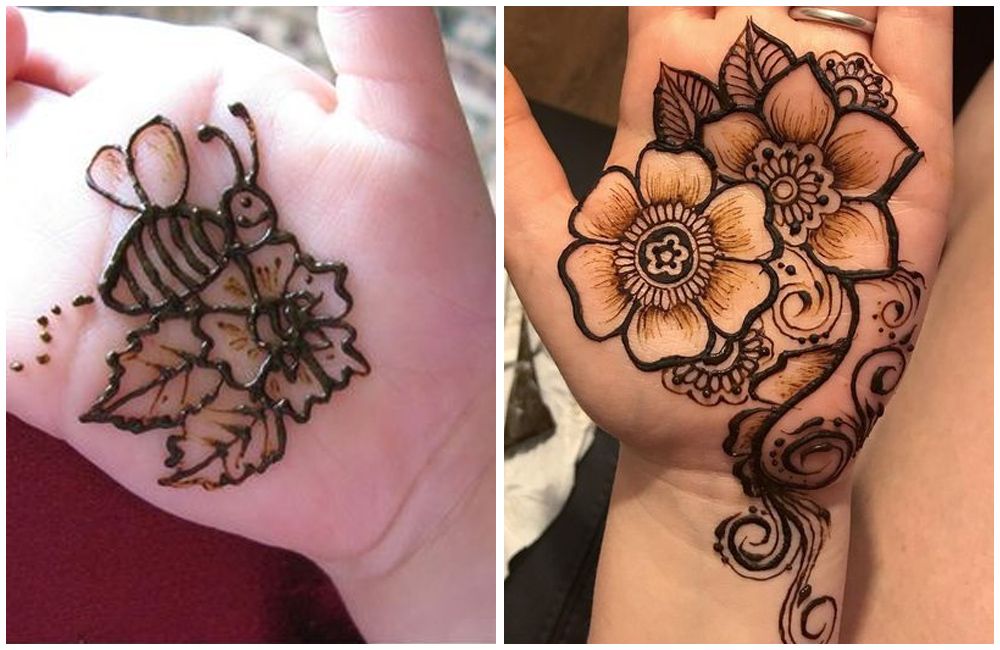 7. Tattoo Style Mehendi Design
For a stunning Mehendi design, engrafting a tattoo style Mehendi design for kids on the wrist with a name on it in a funky style will look gorgeous.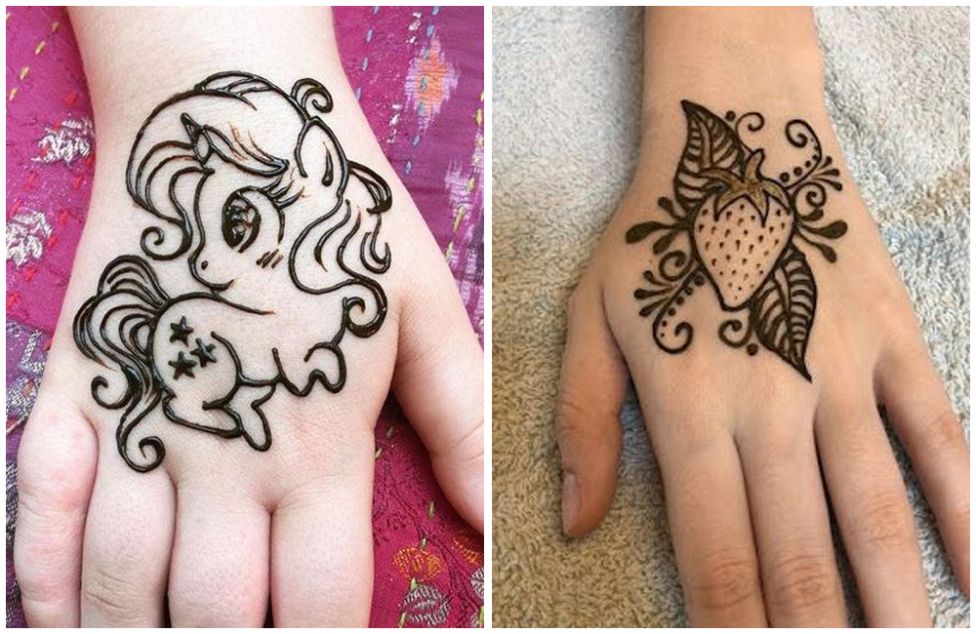 8. Arabic Mehendi Design
Arabic Mehendi design for kids can be drawn easily. One of the ideal and amazing Mehendi designs for kids, which are adored by baby girls.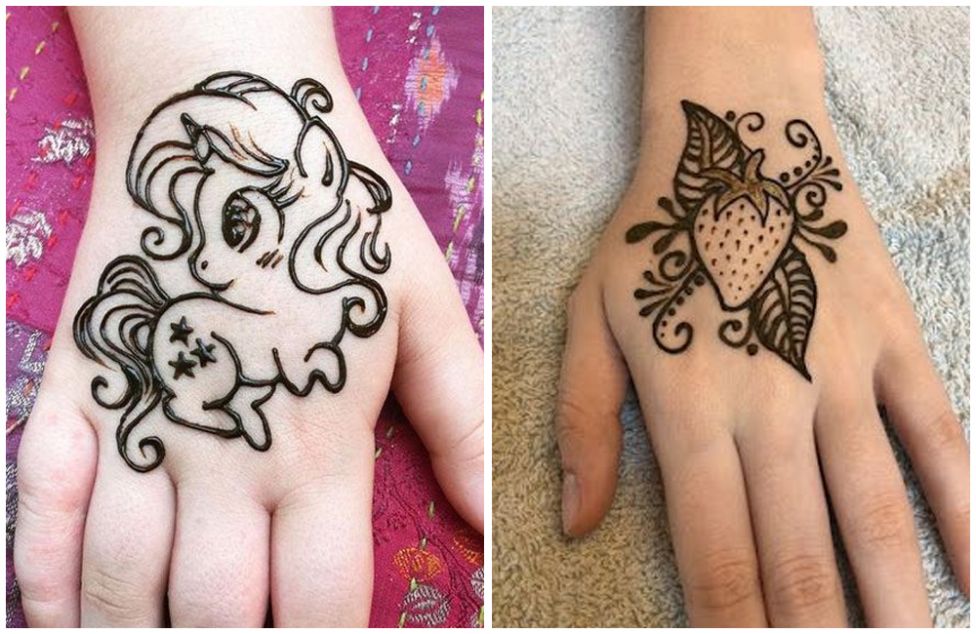 9. Heart Shaped Mehendi Design
A simple and plain heart shaped Mehendi design for kids can be easily filled with gaps in sleek lines and shapes. You can draw this statement design on your kid's palm.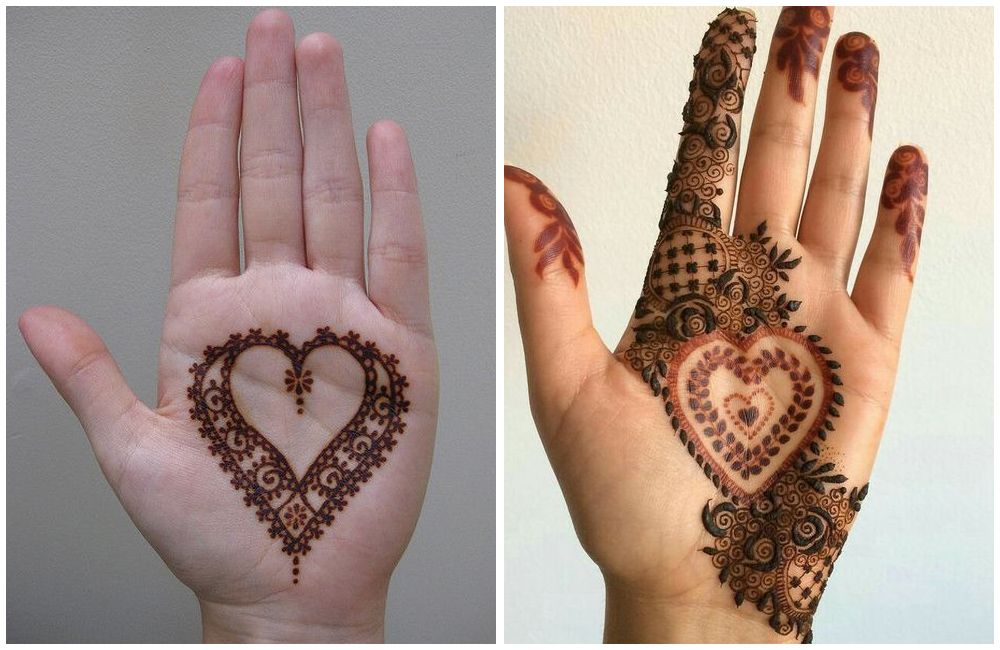 10. Dark Red Mehendi Design
Flower pattern Mehendi design right in the middle of the palm can be filled with conventional designs. Moreover, it can be drawn and filled with black and red colour to make it more appealing.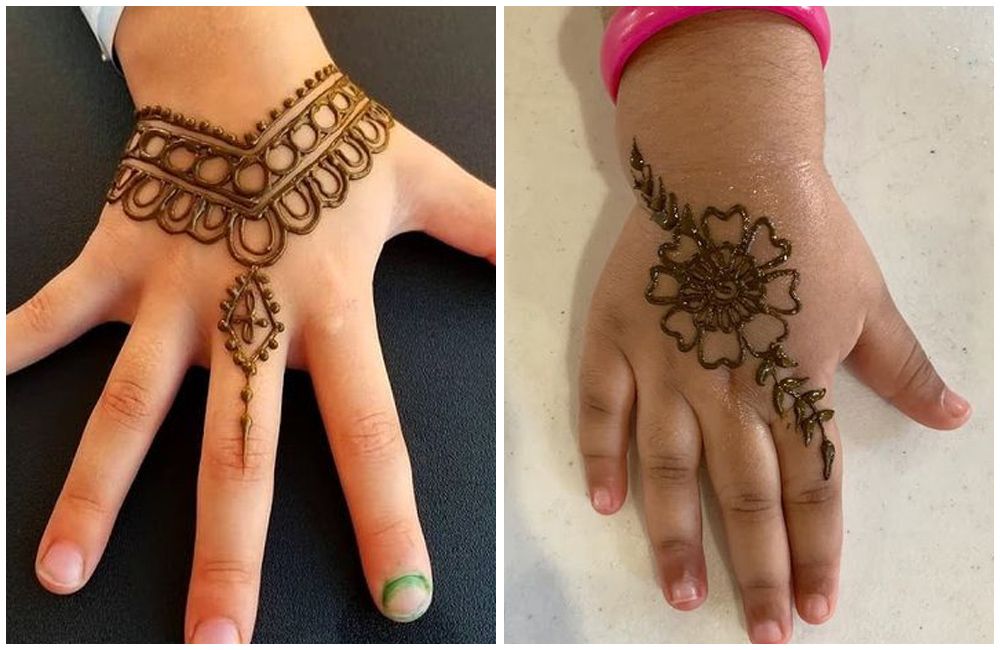 Kids Mehendi Design
11. Butterfly Design
It's definitely quite easy to outline and design butterfly Mehendi design for kids, especially when you are in hurry. Simply fill it with glitters and rhinestones, which look cute on baby hands.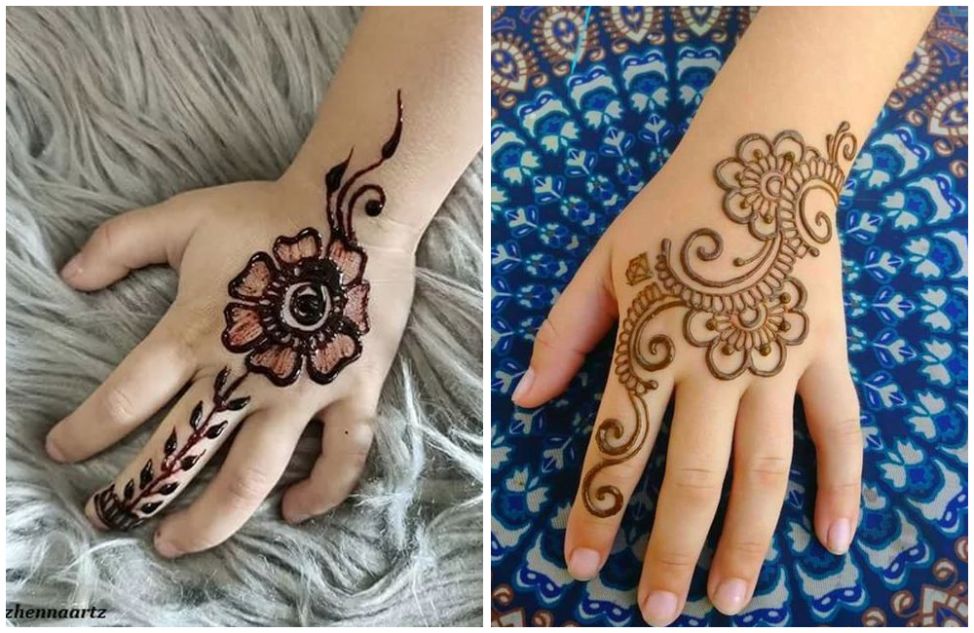 12. Sunflower Design
Rather than going with those conventional styles in Mehendi for kids, you should go with this unique sunflower Mehendi design. The spiral stars and small dots connected with the sunflower design can be drawn on the back side of the hand.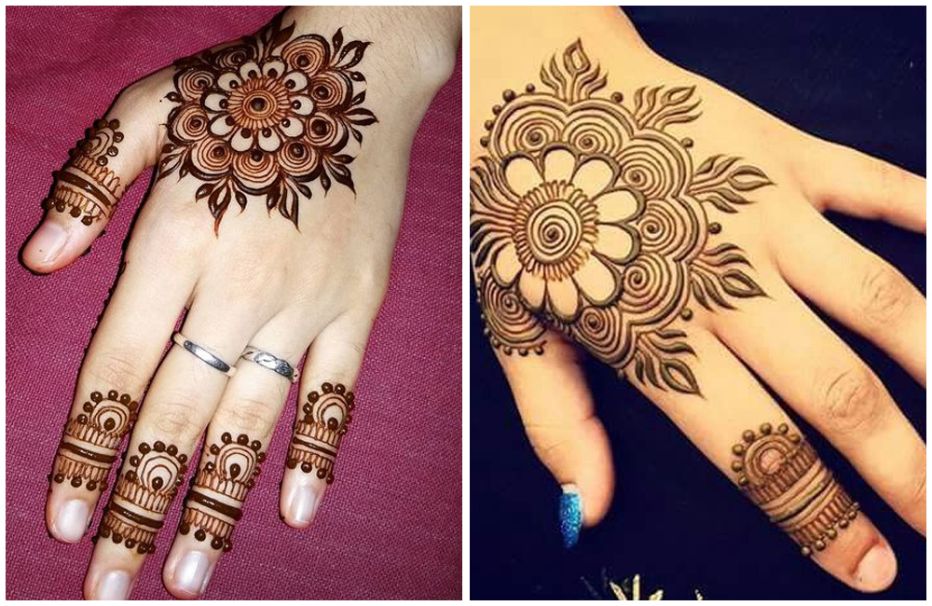 13. Abstract Mehendi Design
To keep it simple yet stunning, simply draw abstract style Mehendi design without any heavy look.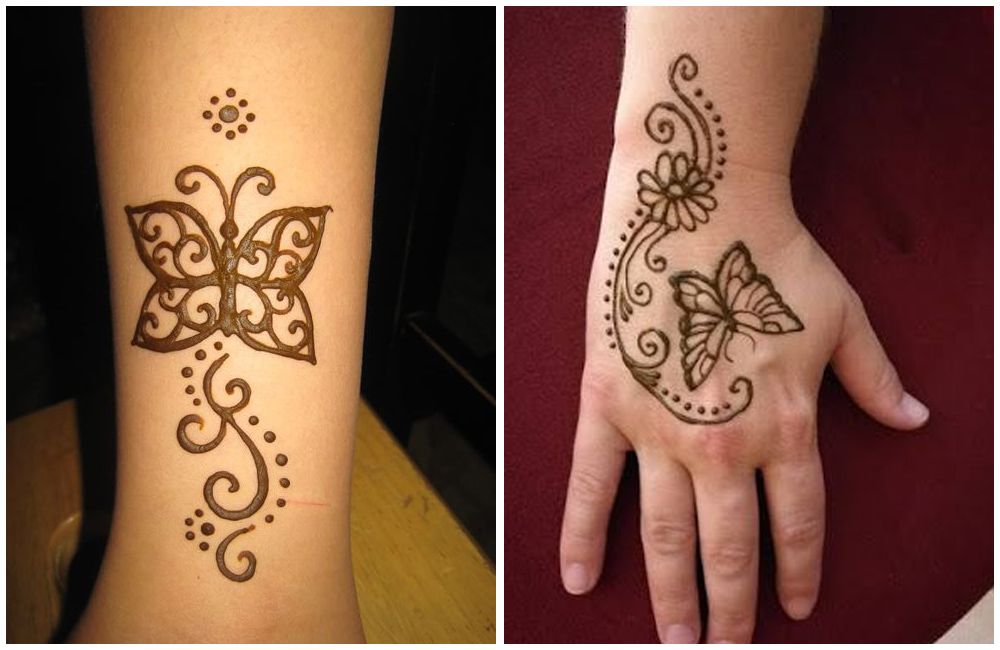 14. Star Style Mehendi
The glittery and stylish star style Mehendi is absolutely attractive for kids. You can try this Mehendi design on your baby's hands.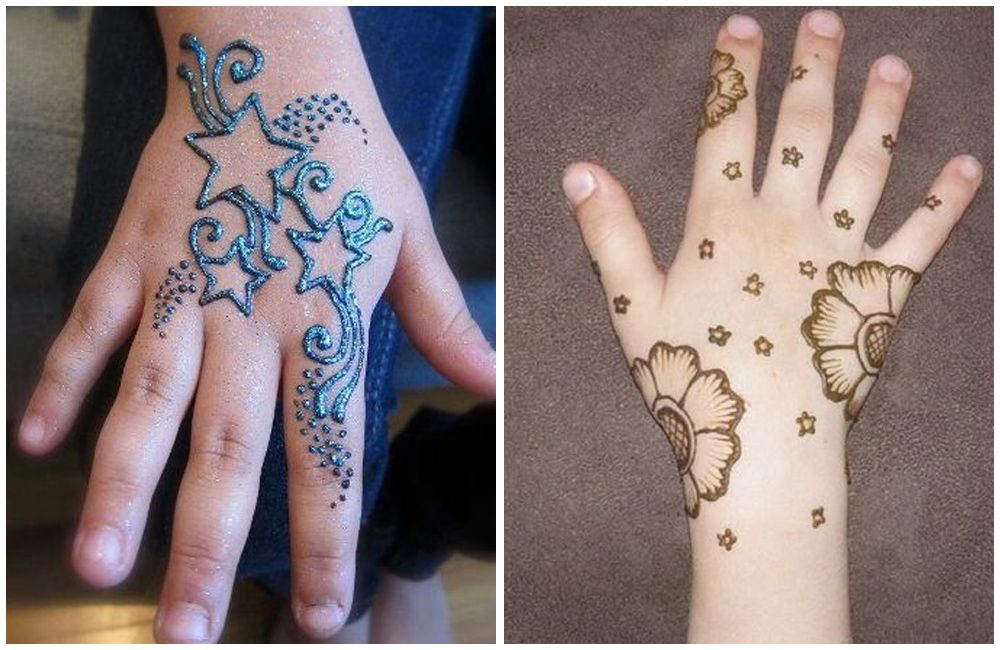 15. Glitter and Stone Style Mehendi Design
Glitters and stone style Mehendi design always attracted the kids. Moreover, the fingertips and gaps can be filled with classy Mehendi design.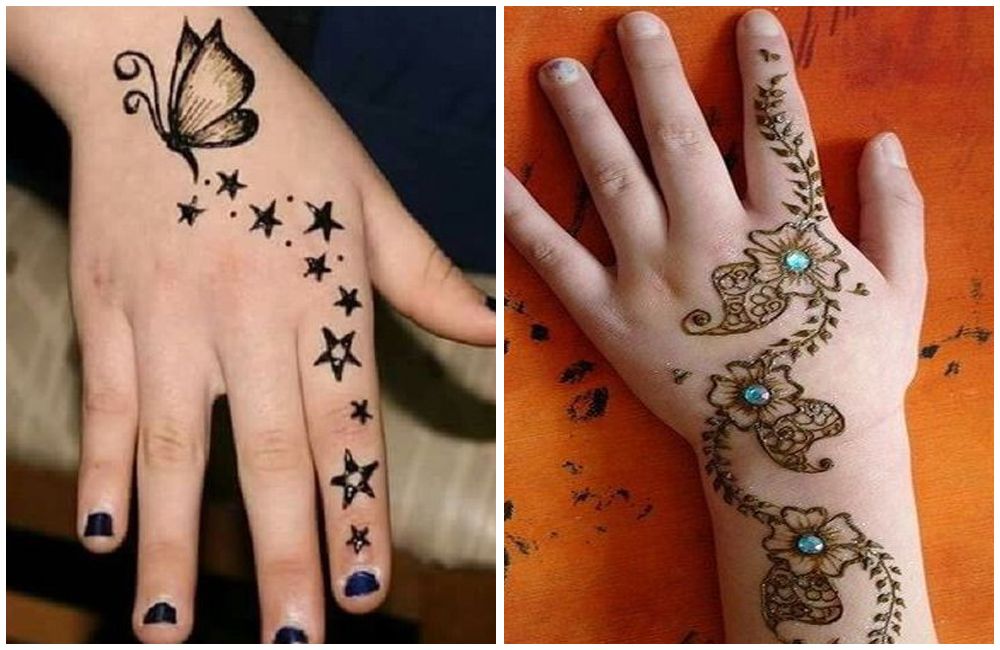 16. Moon Style Mehendi
For tiny and cute little hands, moon style Mehendi design for kids is just perfect. It can be designed in a limited period of time in the middle of the palm with different shapes.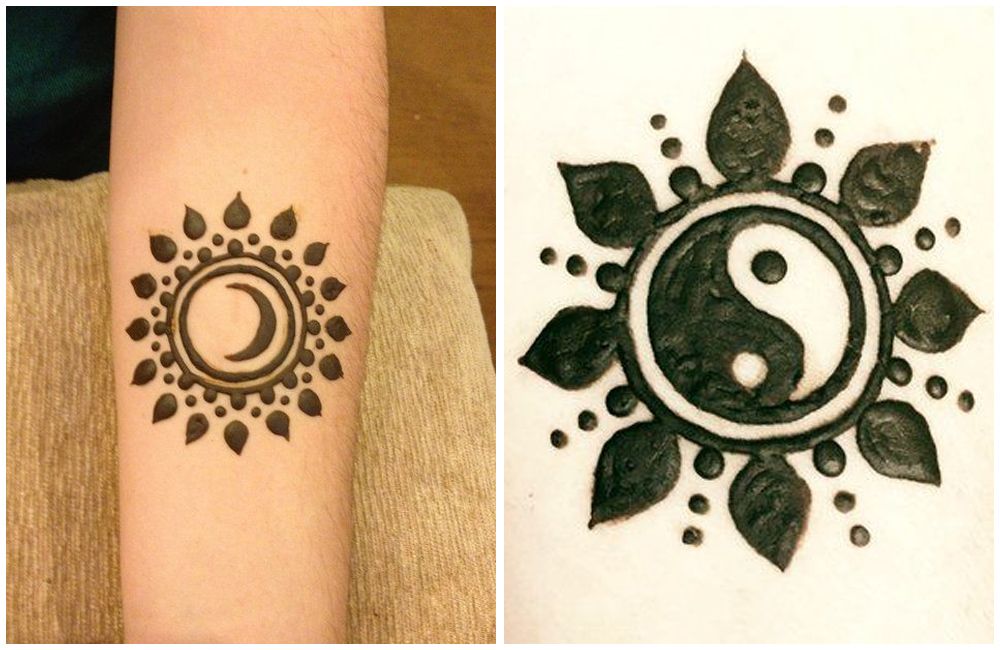 17. Spider Web Mehendi Design
For kids, animal style Mehendi designs are definitely worth the singe effort. This simple spider web Mehendi design are just befitting for every occasion.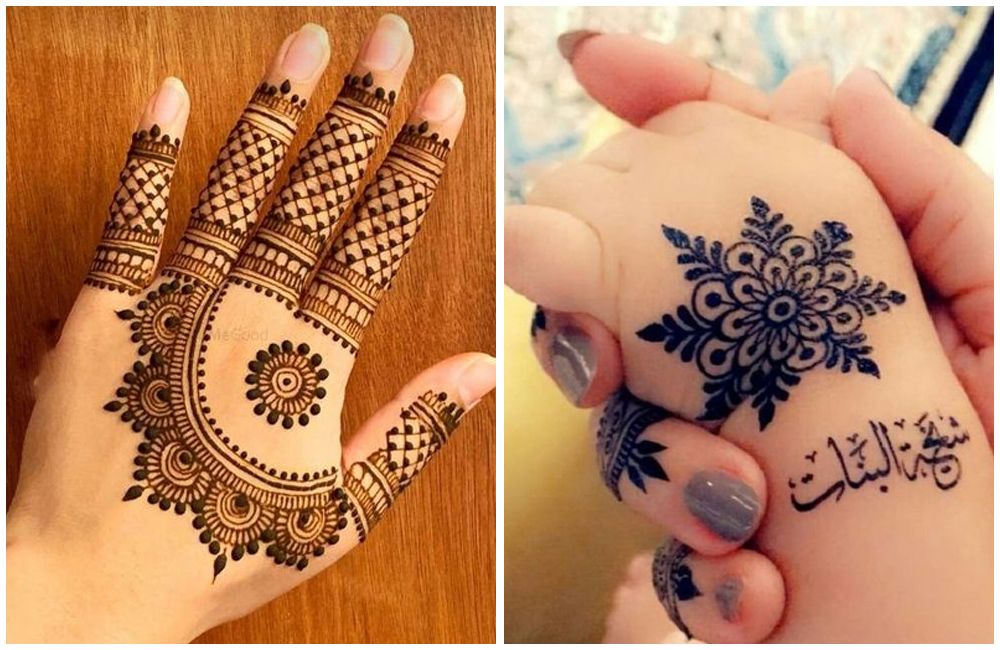 18. Mickey Mouse Tattoo
The elegant and kids all-time favourite Mickey Mouse cartoon Mehendi design for kids will be look attractive. You can draw this Mehendi design on your kid's hand for a perfect look.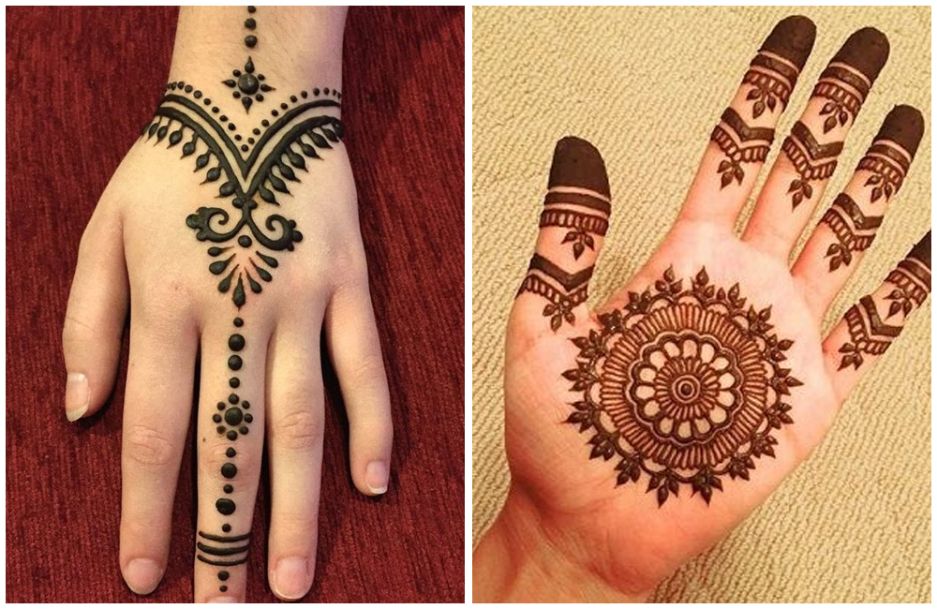 19. Honey Bee Style Mehendi
To make a Mehendi design look more alluring, honey bee design on the kid's hand will be absolutely mesmerizing, especially if it's filled with yellow glitters.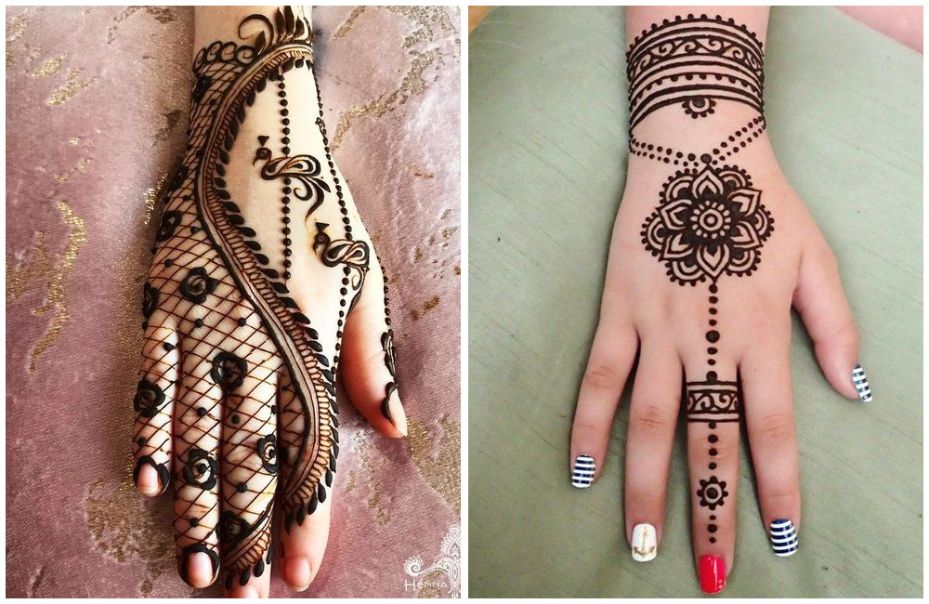 20. Heart Shape Trail
Simply draw a heart shaped Mehendi design for kids along with a beautiful and charming trail for a perfect look.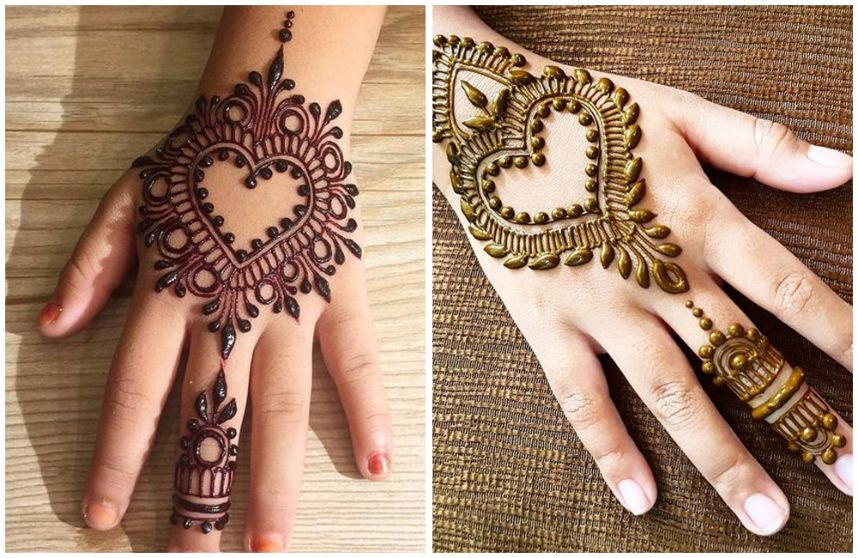 Easy Mehendi Design for Kids
21. Peacock Mehendi Design
One of the timeless Mehendi design is peacock style, which can be drawn easily on the palm or at the back hand quickly with some leaves and flowers.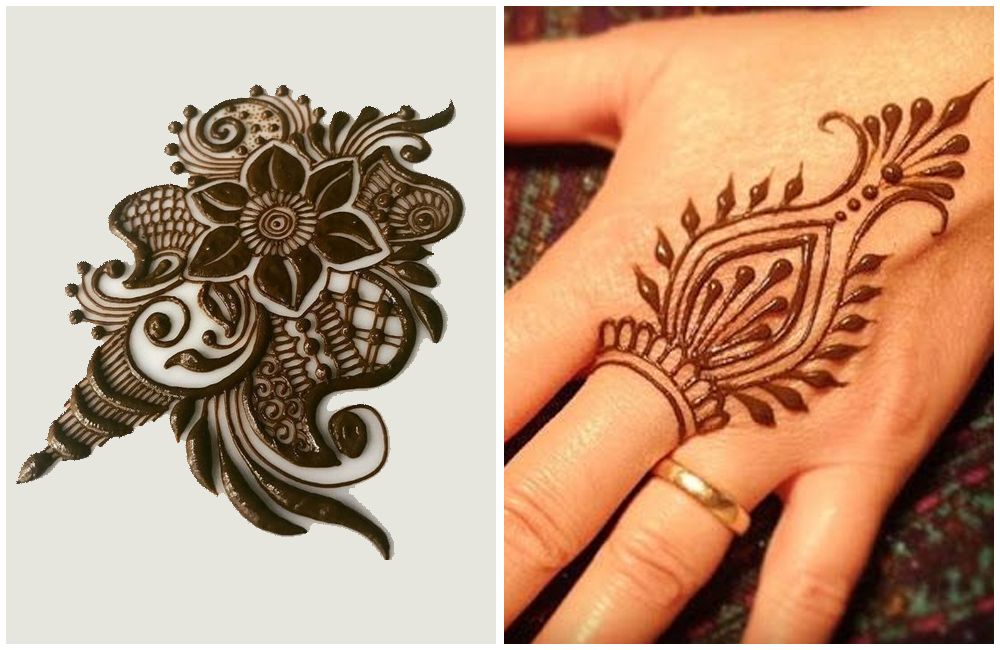 22. A-V Shape Mehendi Design
A-V shape Mehendi design at the back hand is extremely popular and trendy nowadays because it can be designed quickly with some stylish design.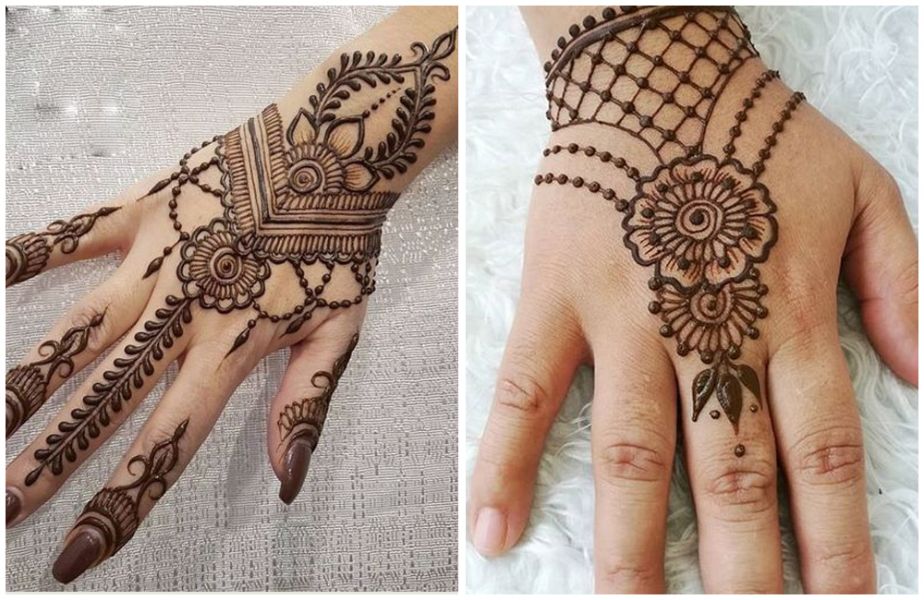 23. Finger Style Mehendi Design
In finger style Mehendi design, there's a stunning trail drawn at the fingers with leafs and other traditional Mehendi designs.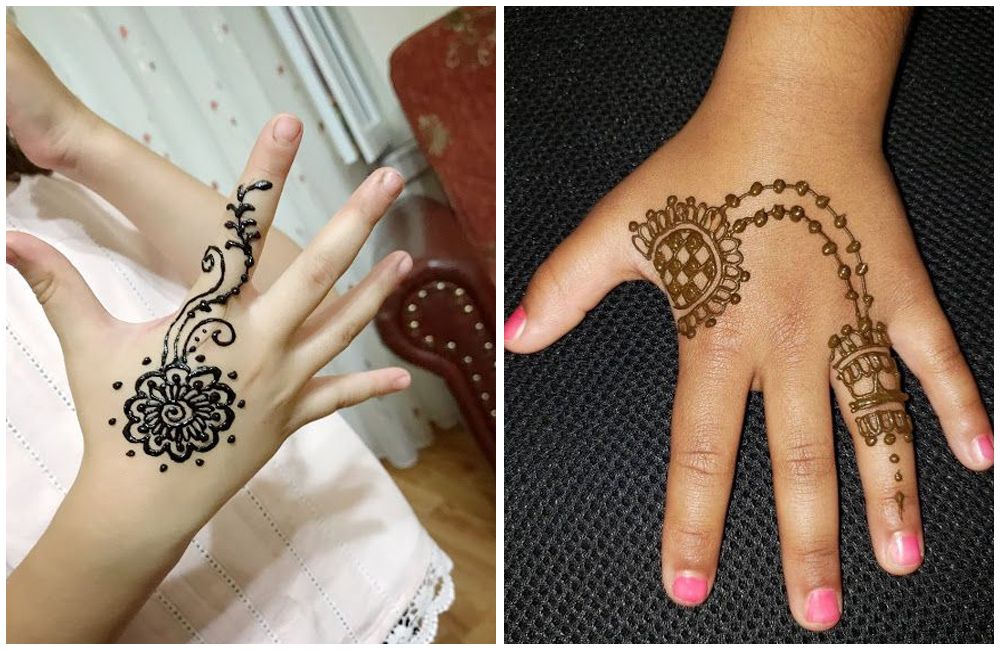 24. Curvy Style Mehendi Design
The dotted and sleek style Mehendi in different curves can make your baby's hands look fascinating. Just make sure that you do it perfectly!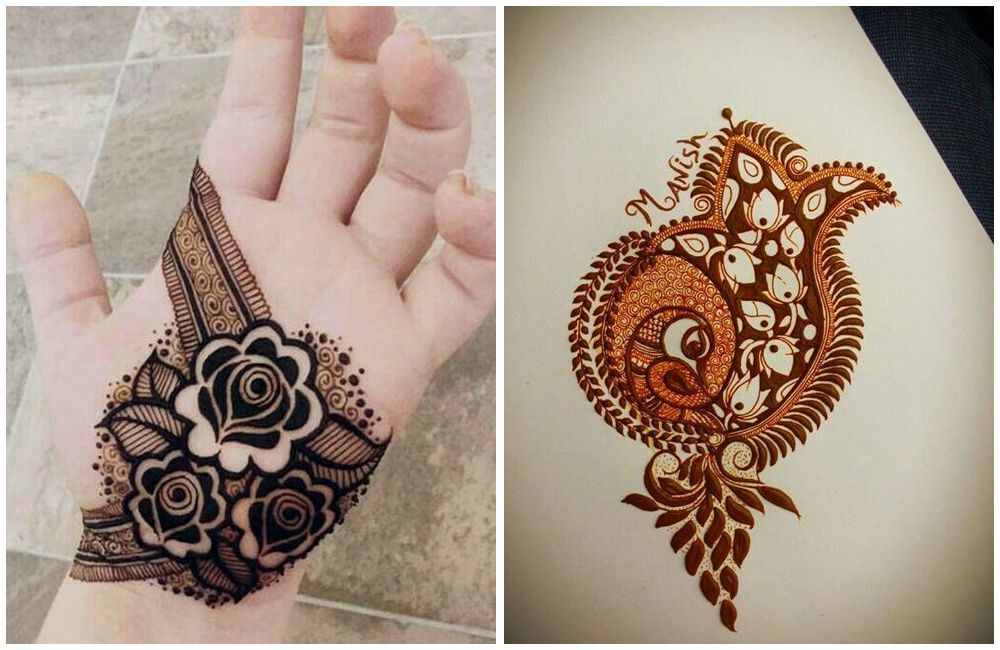 25. Bird Style Mehendi
Distinctive and distinguishing bird style Mehendi design will look absolutely gorgeous. Simple yet stylish Mehendi design on kid's hand will look mesmerizing.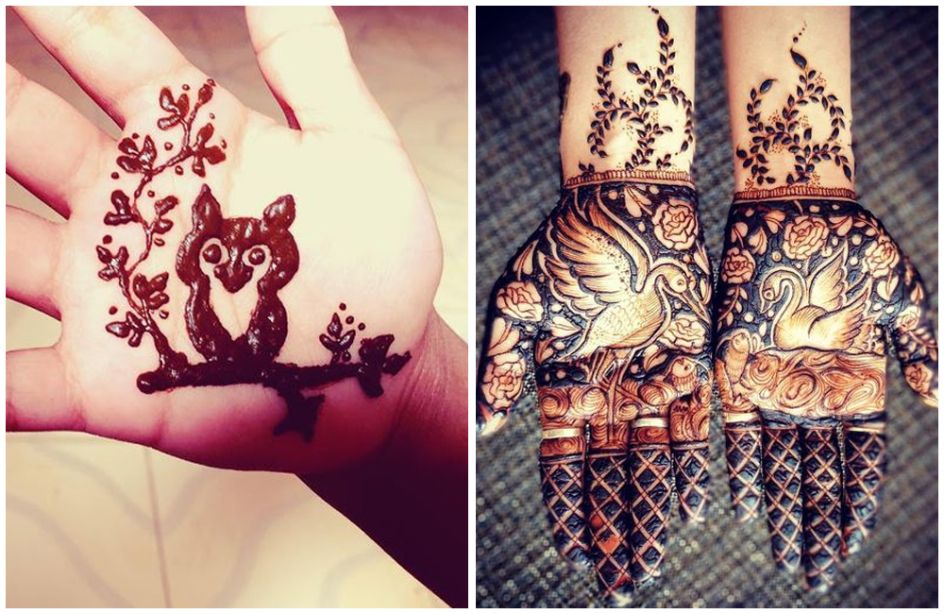 26. Bold Mehendi Design
Bold style Mehendi design is a statement design, which doesn't require much skill. Simply outline some stunning flowers and abstract design and fill them with Mehendi.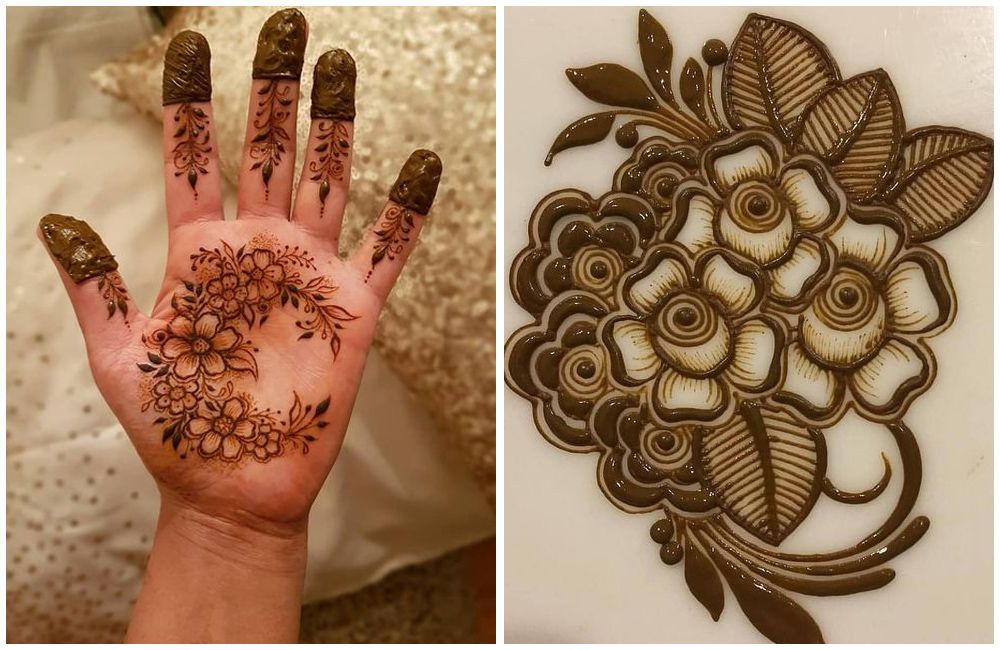 27. Traditional Mehendi Design
The traditional style Mehendi for kids has some elegant and classic flowers, leaves and other motifs. This appealing Mehendi design will look attractive, especially if it's designed carefully.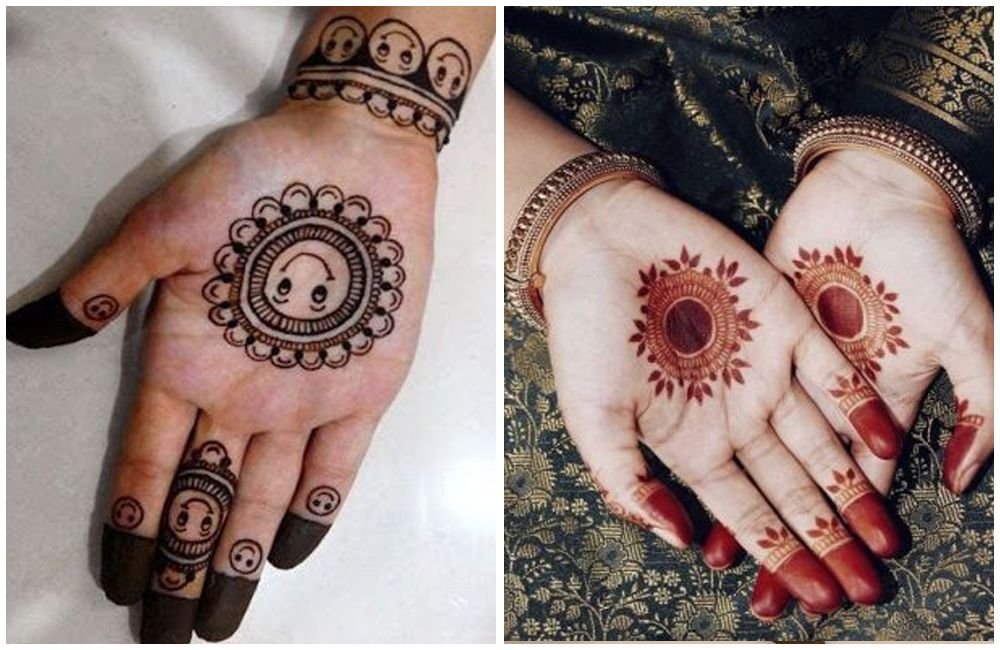 28. Mehendi on Feet
At one side of the feet, the peacock style henna design will definitely make a great combination with traditional garbs. Your daughter can easily flaunt this beautiful Mehendi design in ethnic garbs on special occasions.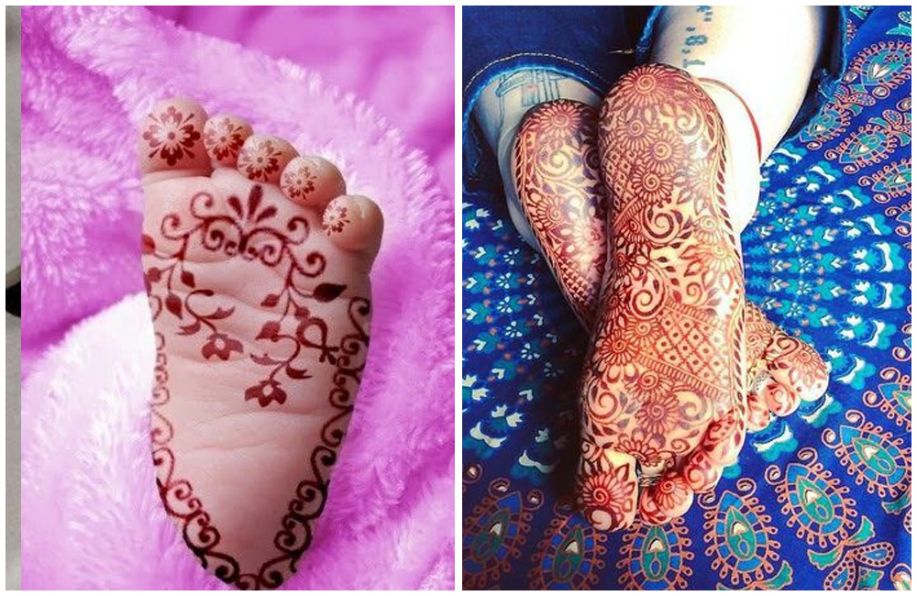 29. Bracelet Style Mehendi
At present, bracelet style Mehendi designs is definitely high in demand among all the girls and ladies of all age groups. The dots are connected to make a bracelet style Mehendi, which isn't that hard or difficult to draw. If you follow some techniques, then it's definitely not that hard.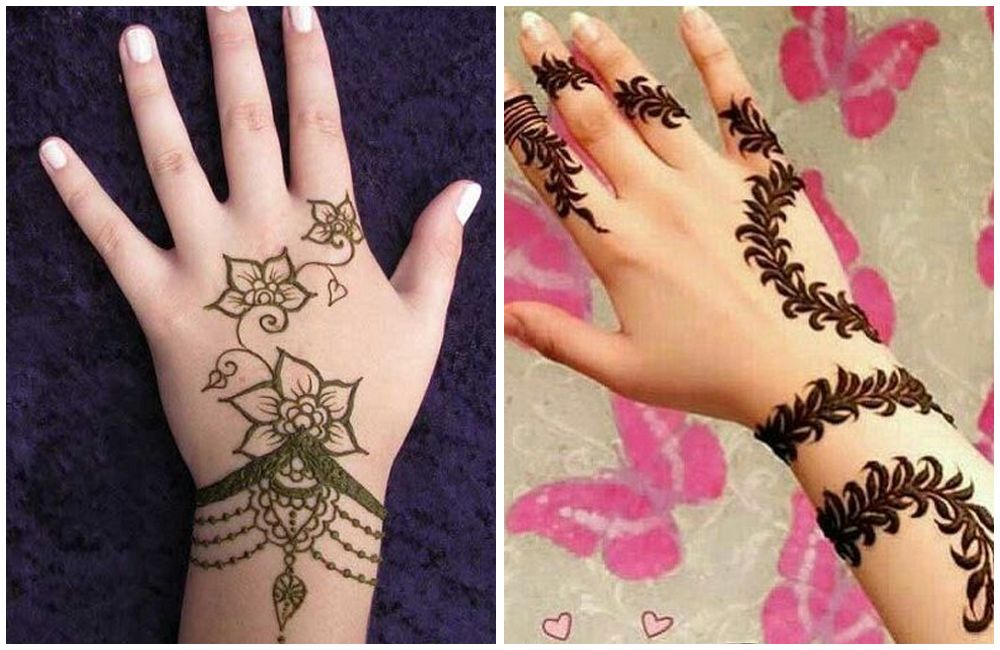 30. Freestyle Mehendi Design
Freestyle Mehendi design doesn't have any particular design, but it can be created with freely flowing hand for a gorgeous and pleasant Mehendi. You should go with this Mehendi design for your baby's hand, if you aren't a professional at creating stunning Mehendi design.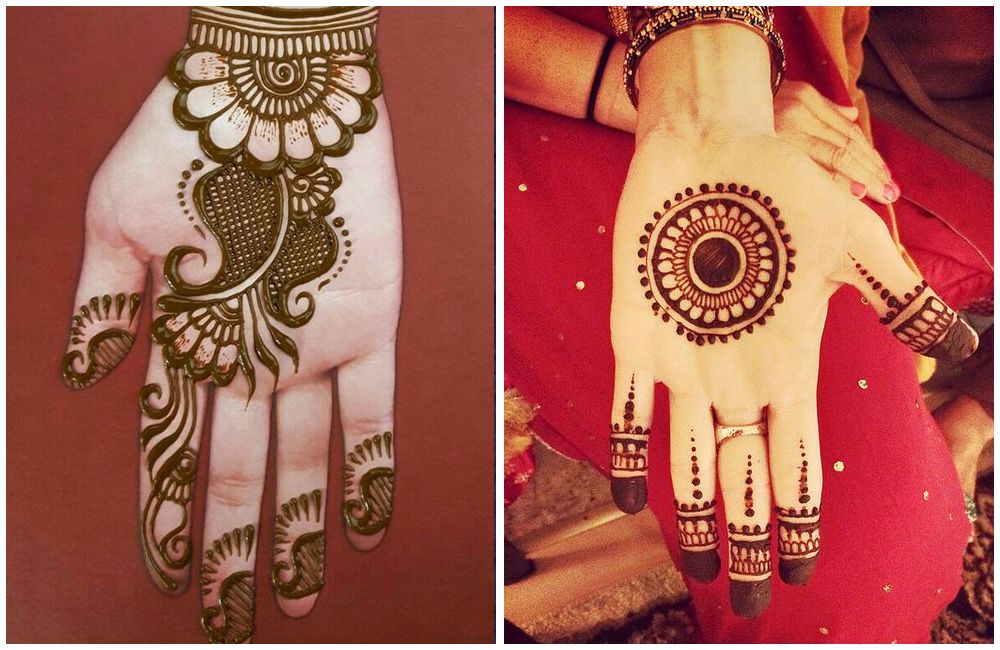 To conclude, these were some of the prominent and trendy Mehendi designs for kids for little kids, which can be preferred for special occasions and festivals. You can pick and choose any of the above-mentioned Mehendi design, which is certainly quite easy to draw without requiring any professional skills.