Lohri is the festival of India has more attention by the Sikhs and Hindus all over the world. This festival has more value and has its own ethics. In India Lohri is celebrated with the 2 motives first is they celebrate the marks the harvest of rabi crops and pray to the god for a good harvest and the 2nd motive is to welcome and pray for a new starting year with the so many good wishes. Mainly this festival is celebrated by the Sikhs and Panjabi families and they have some dressing for the occasion.
Usually, this occasion has its own shine because we are celebrating this festival in the dark shaded night with worm fire but it becomes a more special and shiny night, then wearing something classic which matches the vibe of this winter night is very important. We have collected some of the basic Punjabi Patiala suits which makes you look more fashionable as well as you can shine this festival with your own styles. These Punjabi dresses are more unique and you can choose them to wear on any other occasion too and if you want to take more efforts then you can restyle them easily without having any trouble.
1. Beige and Orange Shaded Salwar Suit with Heavy Embroidered
This is the most preferable outfit looks beautiful on any skin color. Beige is the universal color and you can style them with multiple other choices. Combination of both beige and orange with gold trad work makes this outfit perfect for the occasion like lohri. You don't need to do any extra efforts just wear a jutties with the long braid hairstyle and yes you are ready to go.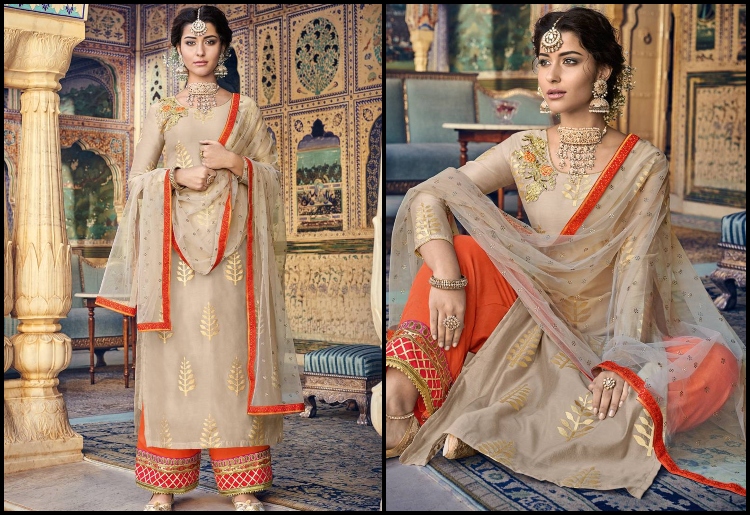 2. Red Embroidered Georgette Salwar
Red is the colour of love and during night this kind of darker tones makes your night occasion worthy for fashion. Even for fair skin tones red will be the ideal choice because for cool skin tones this dress takes your look on other level.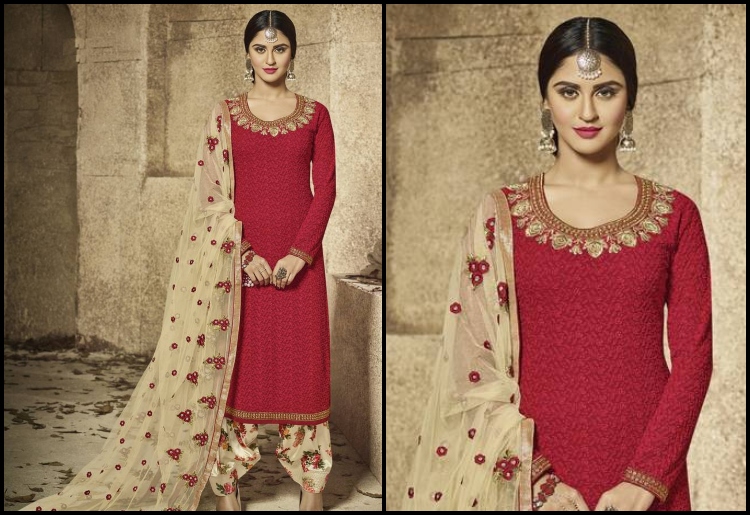 3. Crepe Salwar in Maroon Shades
Crepe fabric is already a classic choice for this kind of occasion and for newly married ladies maroon will be the most common and classic choice of Punjabi dress which enhances your fabric texture with simplicity.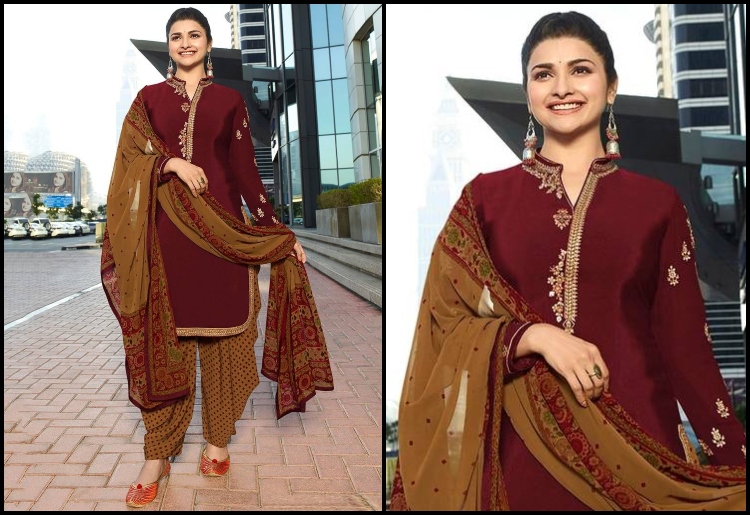 4. Ever Green Green Embroidered Punjabi Dress
green, Green Green! This is the cool skin tone color but looks fab of anybody. You can pair a nice juttis and this dupatta having nice little golden work which helps you to shine in the night winter light. For night events everyone showed choose something which makes your outfit more perfect color wise that is the reason choosing darker shades with little glittery is must.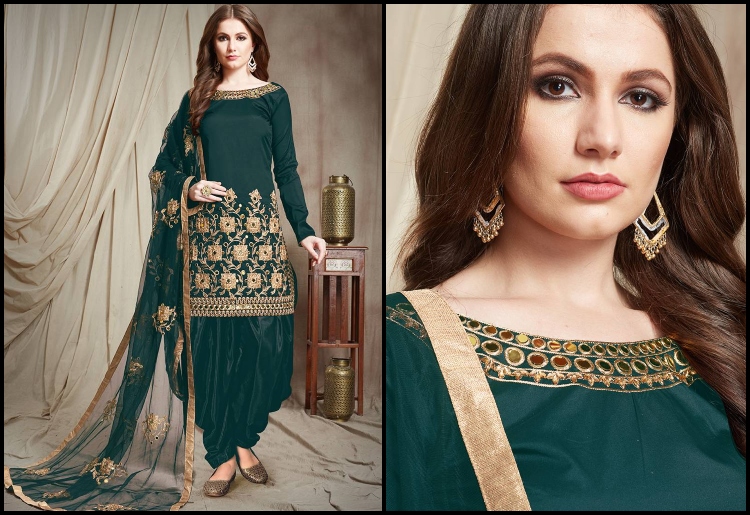 5. Printed Crepe Punjabi Dress
Prints are the universal factor of fashion when it comes to look stylish without having a heavy work dress or accessory. In night times many of us wants something which looks beautiful at the same time it should be comfortable. This is the most important reason of listing this dress. You can just paly with the different prints and patterns to add more grace.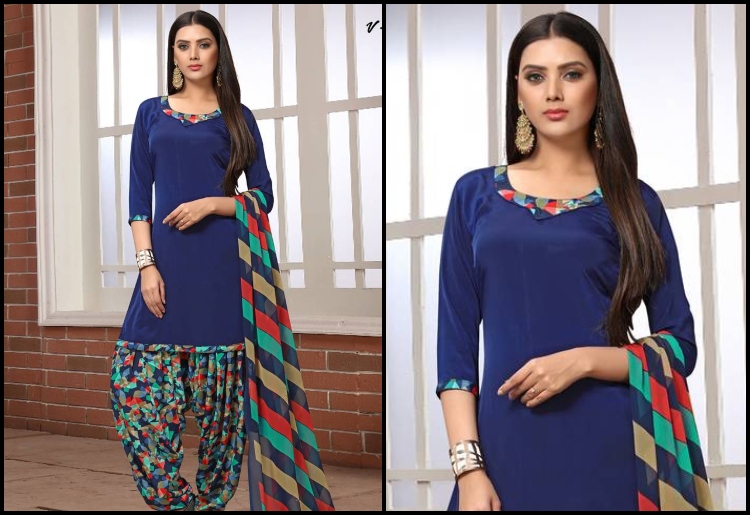 6. Red Stripes Print Crepe Salwar
Stripe fashion is so trending in all over the social world and it really adds a factor of charm into your outfit effortlessly. If you don't love to have more strips on the outfit then in the market there are multiple strip patterns are available for Patiala dress you can choose them to rock the party.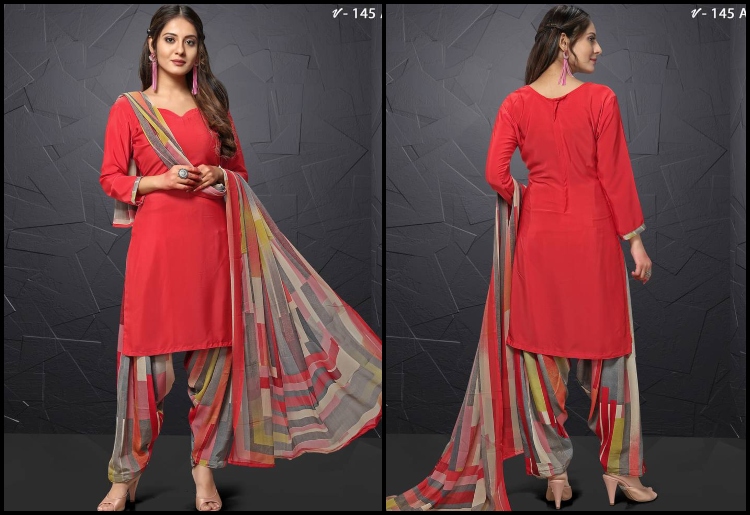 7. Teal Embroidered Net Punjabi Salwar
Net embellished dresses are the ideal choice for all young girls who want a ethnic punch but don't want to wear a traditional Punjabi suit then this dress is the perfect choice for you. Beacause of this net pattern this dress will highlight your shape of body and gives you a perfect combination of indo western outfit with ethnic punch.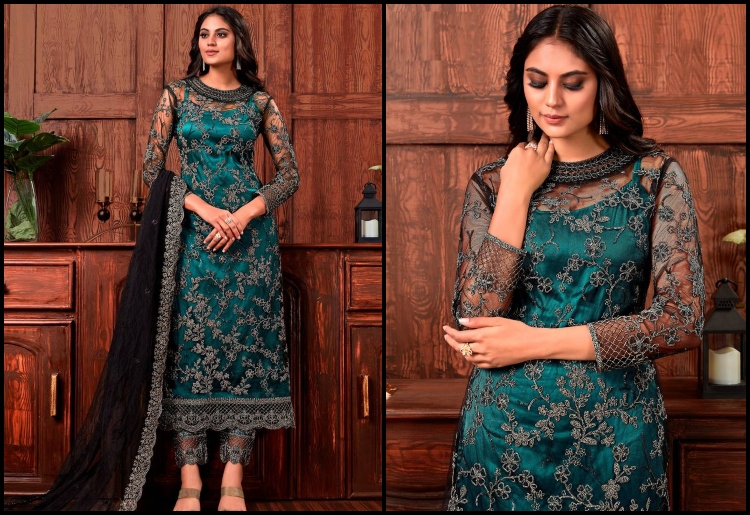 8. Baby Pink Gotta Straight Kurti with Straight Cut Punjabi Dress
When it come to the girl or ladies outfit pink color is on the tope of the list and you just make this choice on the 1st choice because baby pink color is the universal color looks fab of anyone.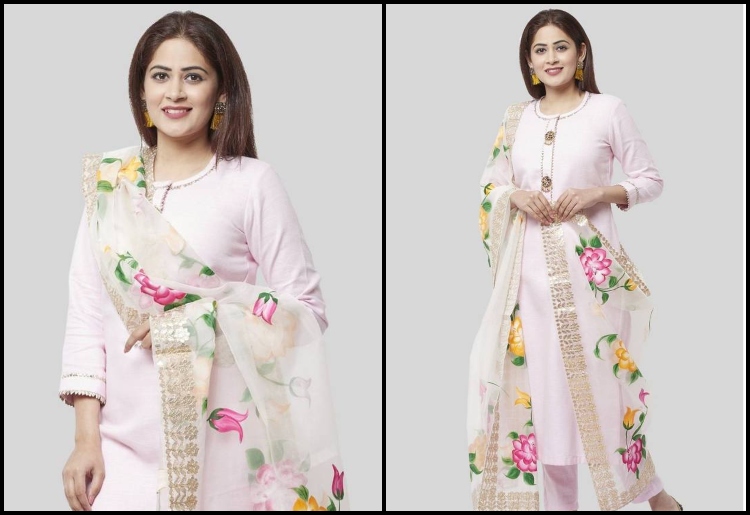 9. Teal Printed Rayon Salwar
Printed Rayon Salwar looks extremely beautiful and as we have discussed that print will always works as a grate option for you traditional heavy work salwar suit or Punjabi suit.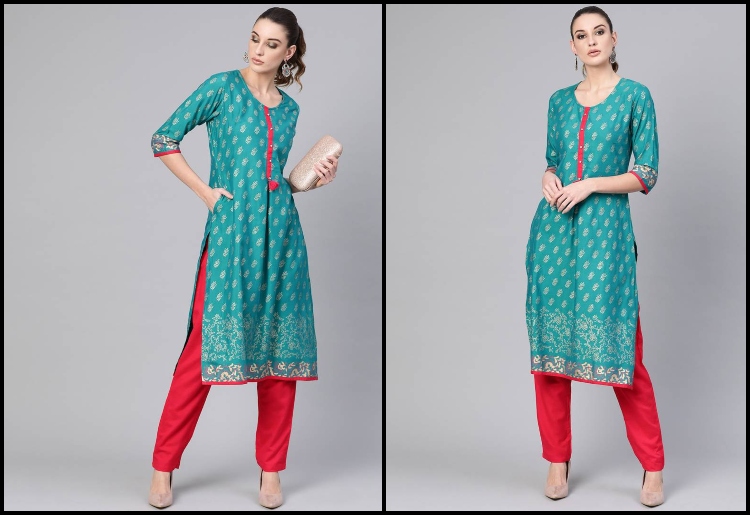 10. Off-White multi-colour Mirror Punjabi Dress
Off white is having a similar vibe of paying the background colours of the event. For many of us, this dress looks fab and makes your outfit more graceful with just a few accessories.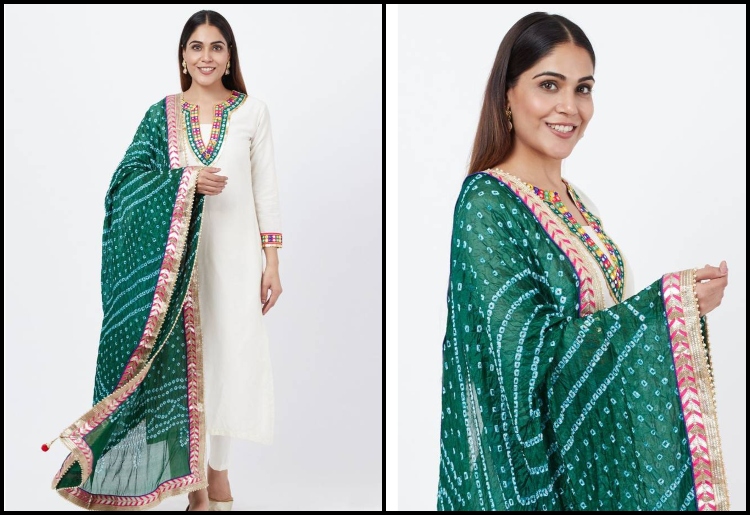 Enjoy this season of lohri and this year try to make your own style by following few tips. Happy Lohri!