This might be a heart breaking news for many eligible spinsters and bachelors of the nation. The most talked and the hottest couple of the tinsel town- Ranveer Singh and Deepika Padukone, who are presently on cloud nine due to their success of the blockbuster movie "Bajirao Mastani" are all set to exchange rings in the month of love- February 2016 and show the world their captivating love for each other. According to the sources the lovebirds of Bollywood have recently got approval from their parents and have decided to take their relationship a step forward by getting engaged.
Though the couples have never really admitted their very obvious love for each other in public, but now they are open about their relationship and are soon to be officially engaged. Recently in an interview the Bajirao Mastani actor expressed his views on settling down in life and being an honourable family man. His ardent love for the leggy lass Deepika Padukone is evident and prominent in many of the public appearance. Be it award shows, TV shows, promotional events or any high profile function, the impulsive and born actor has never fails to display his affection for his lady love Deepika Padukone.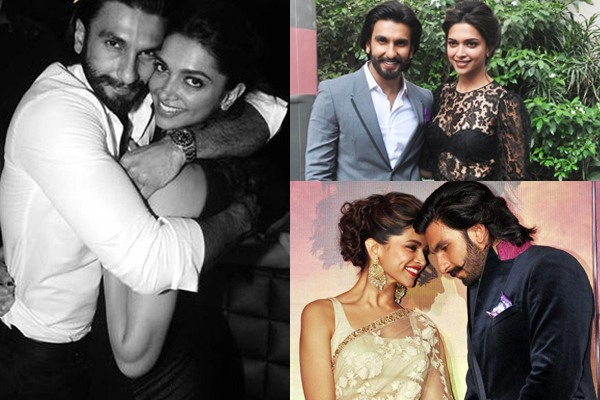 Though they were in a relationship for quite a long time, it is believed that Deepika's parent hadn't given consent to their relation. But the B town charmer Ranveer Singh patiently won Deepika's parent's heart with his intelligence and strong commitment towards the Piku actor. Ranveer showed how he perfectly balances his professional and personal life by flying to Bangalore, to be a part of Deepika's father's 60th birthday celebration and immediately left for Malaysia to host IIFA 2015 with Arjun Kapoor.  There are even snaps circulating in the social networking sites of Ranveer spending quality time with Deepika's parents and sister.This conveys that her family has given the green flag to their amazing relationship.
As we have quoted before that Ranveer never shies away to show his love for Mastani in public, he even went to the extent of proposing her in front of the world at IIFA award 2o15. When the Ram Leela actress went on the stage to receive the "Woman of the Year award, Ranveer took the benefit of the situation and got onto his knees and gave her a heart and called her the Queen of Hearts, while Deepika's reaction was worth watching, she was blushing and grinning like a college girl. They are definitely the "IT" couple of Bollywood. Their relationship has been going since their pairing in the hit movie of Sanjay Leela Bhansali- Goliyon ki Raasleela: Ram Leela in the year 2012. Yet, they have never agreed that their off screen chemistry is as beautiful as their on screen chemistry.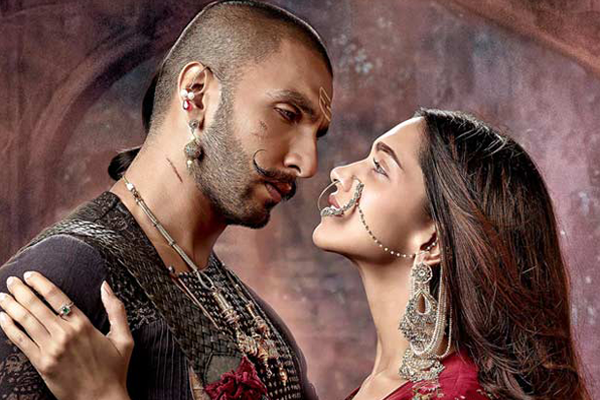 Deepika and Ranveer have proven their love for each other, by standing in tough and tested times. When Gunday hero underwent a surgery and was prescribed house arrest by his doctors, the Chennai Express actress looked after him and gave him company. Also, the full of energy actor Ranveer Singh is always in praise for her acting, beauty and even as a person. He was also in tears when he saw a TV chat show about Deepika discussing about her depression. He quoted that Deepika has won him for life with her courage and strength. The duo is always supporting each other and proving that they would stand tall with each other in good and bad times. Kudos to them.
According to trusted sources, the Ram Leela couple's families are set to meet each other and decide dates for their engagement that is to happen in the month of February. Furthermore, Ranveer and Deepika equally spend time with each others family, Ranveer was recently spotted shopping with the Padukone ladies and Deepika too gave company to Ranveer's sister during the IIFA 2015. All these sum up to their care and love not only for each other but even each other's family. Even at the Filmfare Award 2016, the couple looked so much in love and were blooming with happiness with each others company. The sugar coated love of Ranveer and Deepika gives slim chances of Deepika getting back to the recently estranged Ranbir Kapoor. Though it is rumoured that there were proximities of Ranbir and Deepika to reignite their flames during the shooting of Tamasha, but it happens that Ranveer Singh's magnetic charm did not let Finding Fanny actress to look back at her past.
We hope Ranveer and Deepika alias DeepVeer charismatic love, has a fairy tale ending- happily ever after. We are waiting for this power couple to exchange their rings soon and be committed to each other forever. We would also love to see their sizzling chemistry again on the silver screen, hope the directors are reading this!
Adieu folks, keep watching our column for more exciting news and a complete update about their engagement in February.