At more than 500 years of existence, the Indian Saree is considered to be among the oldest form of garment in the world still in existence. Being ancient in no way has impacted its popularity. Even lehengas, ghaghras, and cholis are considered to have their roots in this attire.
While there exists a professional or classical styles of draping a saree, there are more than 80 variations of it across the subcontinent. There is the pleat less Bengali and Oriya styles, a two-piece Malayali version and so on. Variations also exist depending on the kind of fabric as well as on the methods of weaving that have been used. Hence, there are the tie-dye bandhani sarees, chandheri cotton sarees, and the numerous silk saree varieties including the Kanchipuram, Benarasi, and Mysore sarees.
Centuries have passed but the charm of this beautiful and extraordinary feminine garment has not faded. In fact, even with the new decade of technological progress, it has been well accepted by even the most modern women of the subcontinent.
#1. Banarasi Silk Saree
Banarasi silk saree is a favourite of many women. These sarees belong to Varanasi. The unique selling proposition of these sarees is the texture, bright colouration, and beautiful designs. These sarees look like art pieces and the price is also reasonable, somewhere around INR 2500.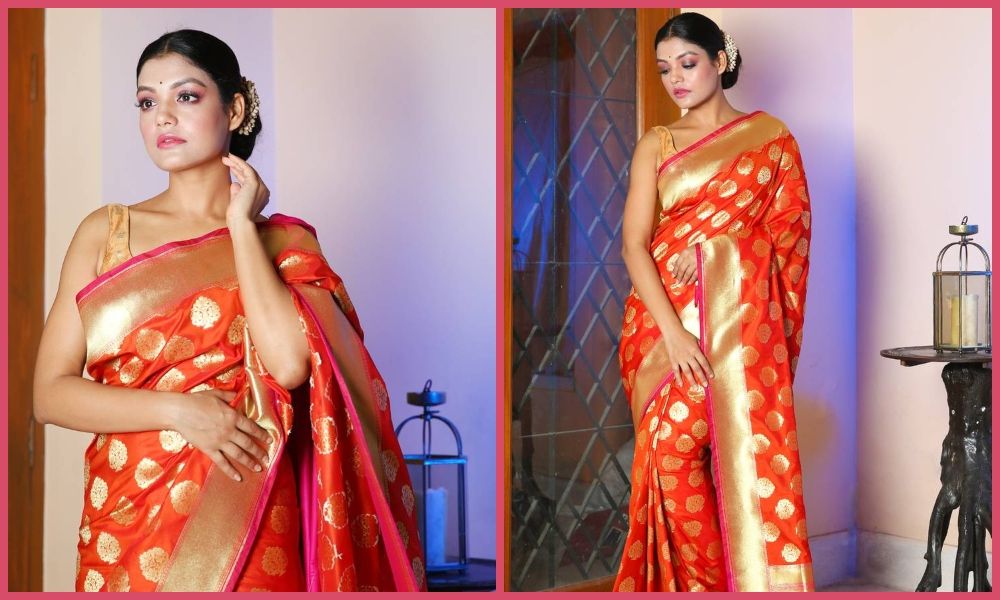 #2. Bandhani Saree
Bandhani sarees are made from a special technique where the saree is tied in knots and then the color is filled in the saree. This basically prevents the color from spreading beyond the knot which gives it a unique look. Bandhani sarees are generally made from chiffon, crepe, cotton, silk, and georgette fabrics. Since the saree is light, it is perfect for wearing during the summer season.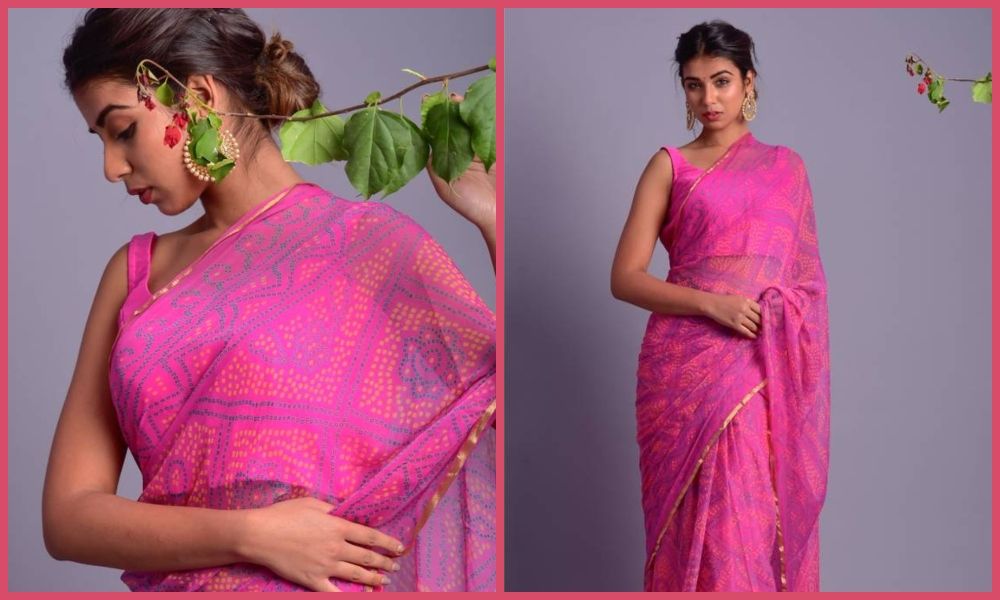 #3. Kasavu Saree
Kasavu sarees are handwoven in god's own country; Kerala. These sarees look very simple as they have a white surface with a golden border. Bollywood actress Shilpa Shetty has been seen quite a few times sporting this saree. The price of this saree starts around INR 800. It is perfect for small family functions and day-to-day events.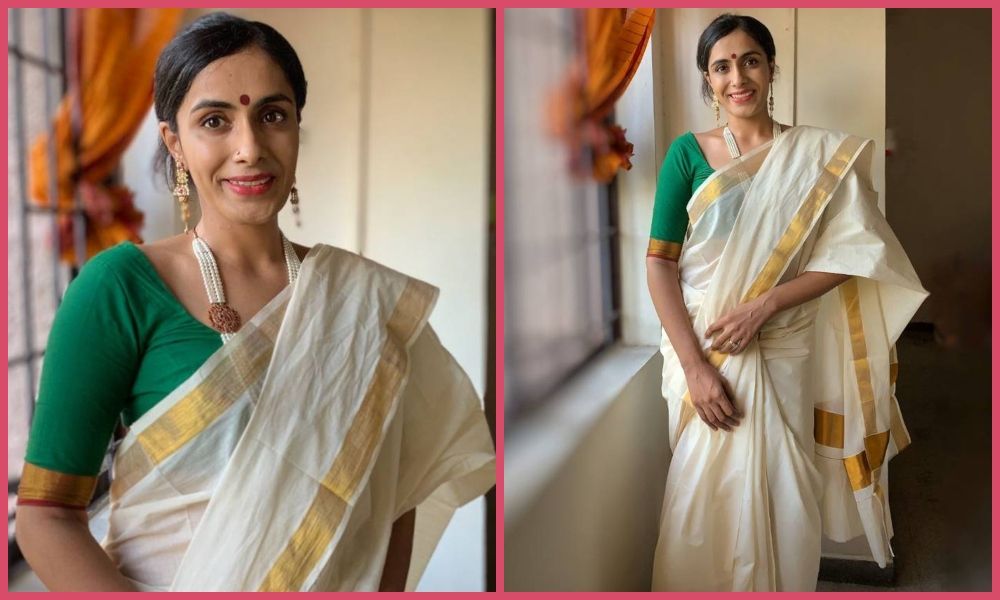 #4. Tant Saree
These sarees are traditional and are slightly rigid than other sarees. However, they are very lightweight and can be comfortably worn in summers. Kali Puja, Diwali, Durga Puja, etc. are some occasions when you can rock this saree.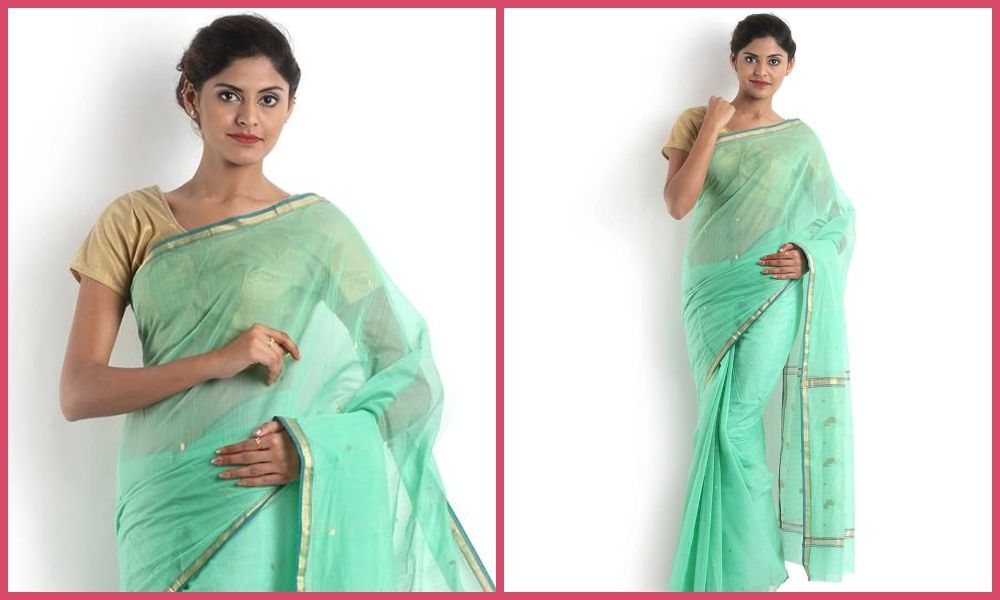 #5. Muga Silk Saree
Muga silk sarees are exclusively made in Assam by silkworms. The weaving process is entirely different which is why these are a bit on the expensive side. The price if Muga silk saree ranges between INR 3000 – 25000.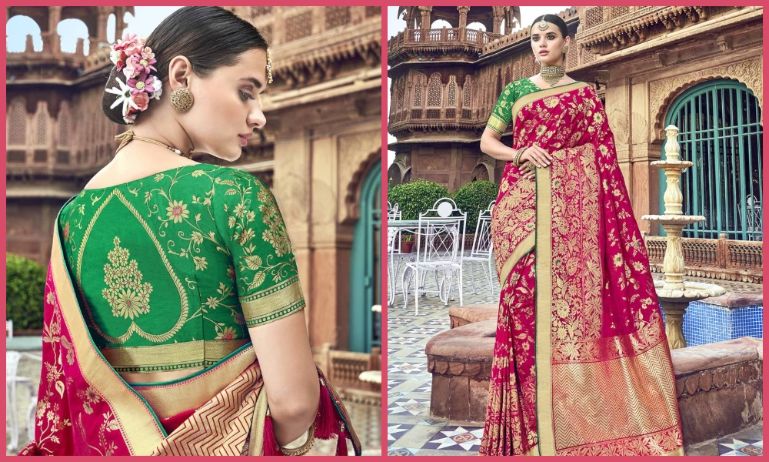 #6. Jamdani Saree
The Jamdani saree is the pride of Bangladeshi women. In Bangladesh, women wear it at their weddings. Cotton fabric along with flower motifs is used to make this saree. You can easily purchase this saree for INR 2500.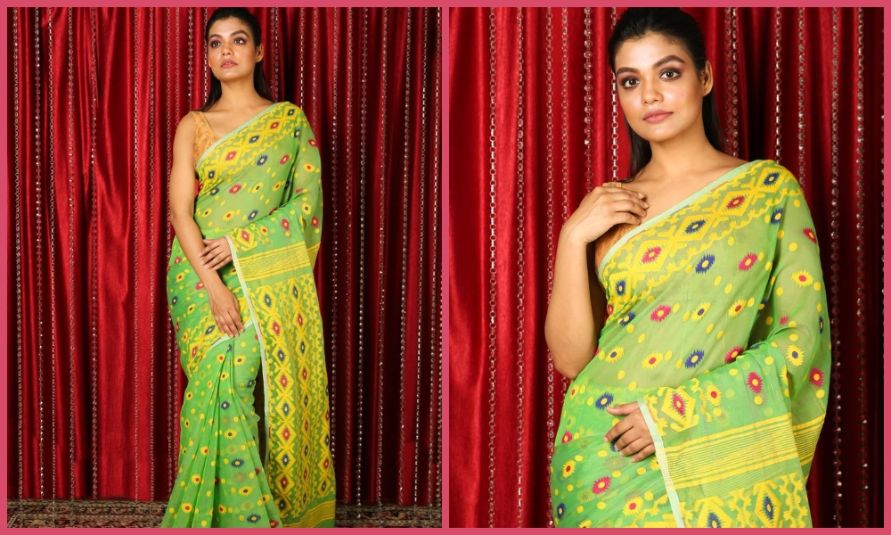 #7. Pochampally Saree
Pochampally sarees are prepared by skilled weavers in Telangana. The differentiating feature of this saree is the geometric design and a bright, punchy color scheme. The fabric is a mixture of cotton and silk. The silk fabric gives a subtle lustre to the saree which makes it perfect for wearing to family functions and casual parties.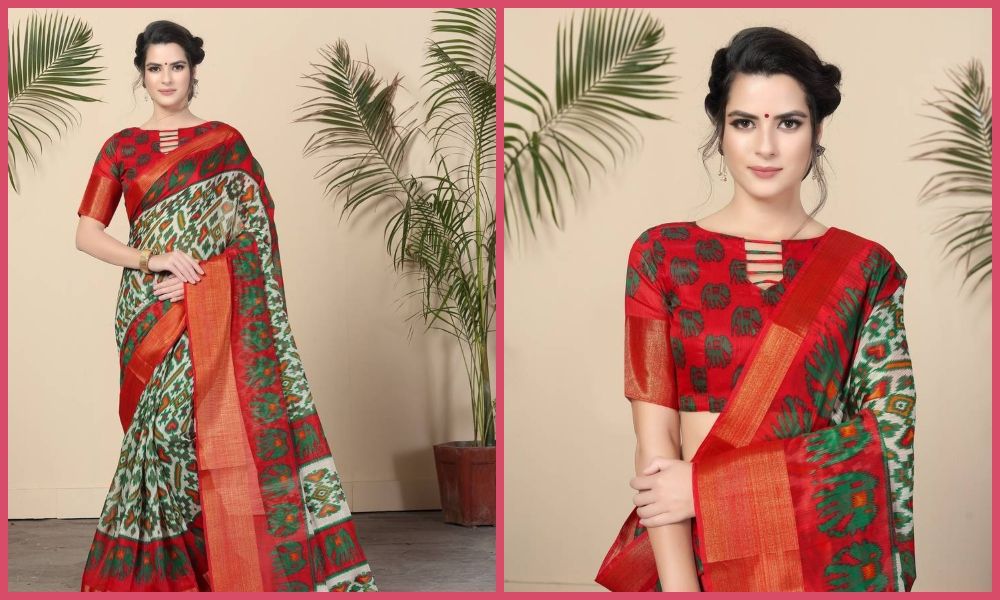 #8. Patola Saree
Patan silk is used in the making of Patola Sarees. The colors used on this saree are very expensive. Also, the patterns are slightly different from traditional sarees. The cheapest patola saree comes at INR 2500.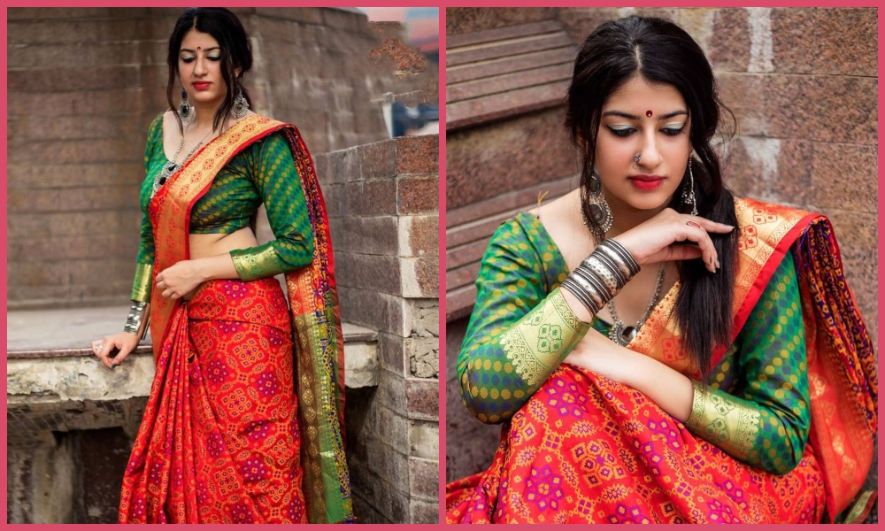 #9. Kalamkari Saree
This is one of the most popular sarees in the market. The prints on the saree represent Hindu mythology. On the whole, these sarees are lightweight, beautiful, and fashionable.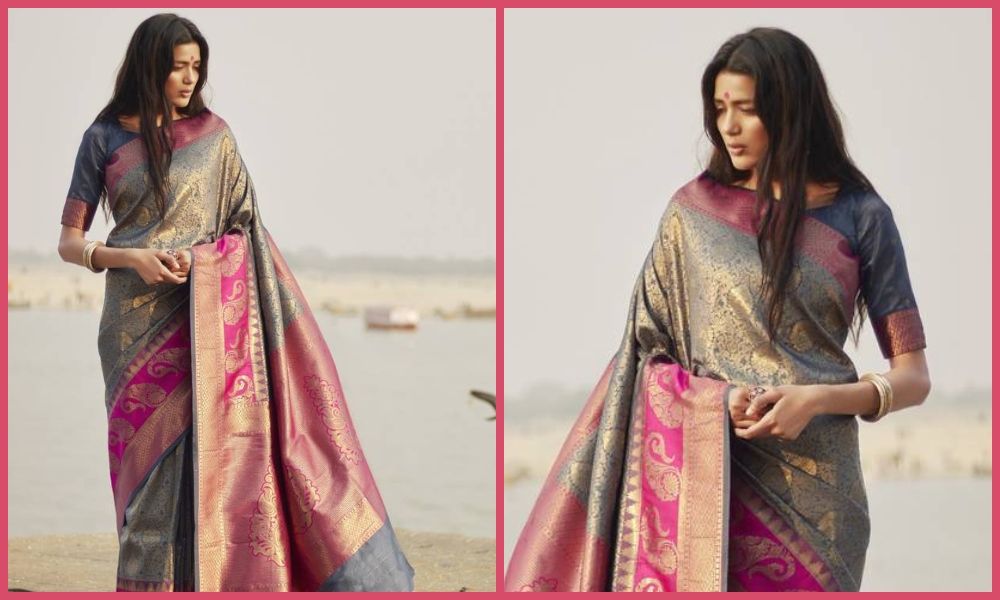 #10. Chanderi Saree
Chanderi silk is found mainly in Madhya Pradesh. Floral art, geometric patterns, peacock designs, etc. can be seen on the Chanderi saree. These are mainly for wearing to parties and casual functions. Chanderi silk saree costs around INR 1500.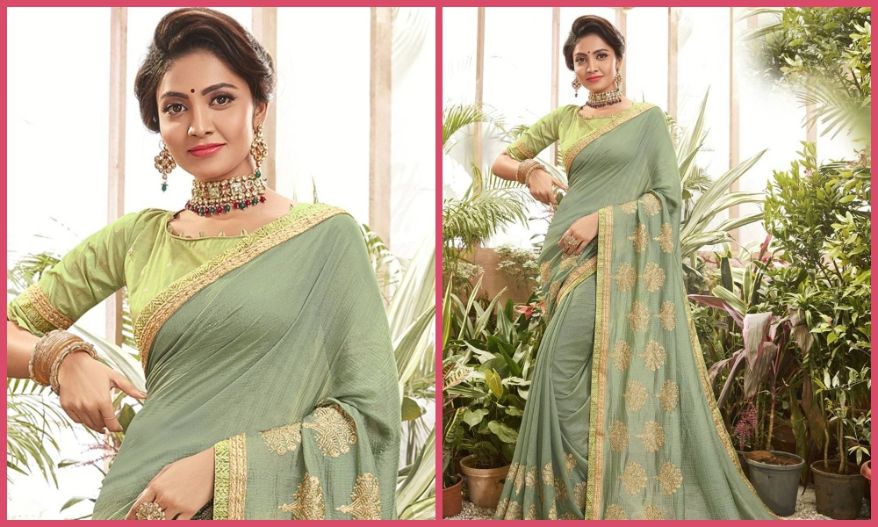 #11. Paithani Silk Saree
Paithani silk sarees have bright and vivid colors that represent the culture of Maharashtra. The paithani silk saree is draped in a different manner than other sarees. Shraddha Kapoor in some of her movies has flaunted this type of saree.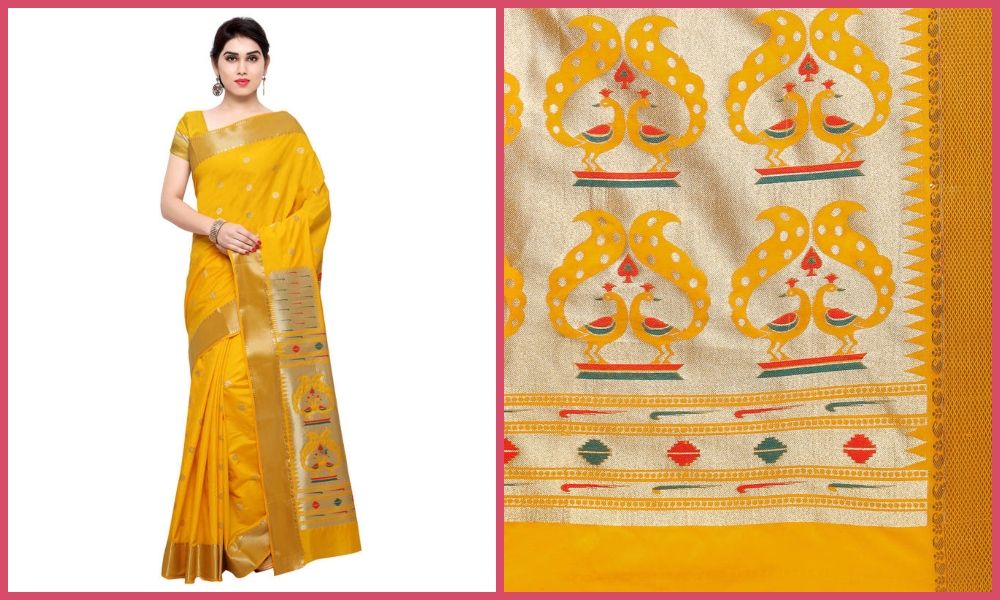 #12. Leheriya Saree
This one belongs to Rajasthan. Since the temperature in Rajasthan is always soaring high, this saree is perfect for wearing on hot days. The patterns on these sarees are created using the same tie-dye technique which is used in the preparation of the patterns of the bandhani saree. This saree costs only INR 500.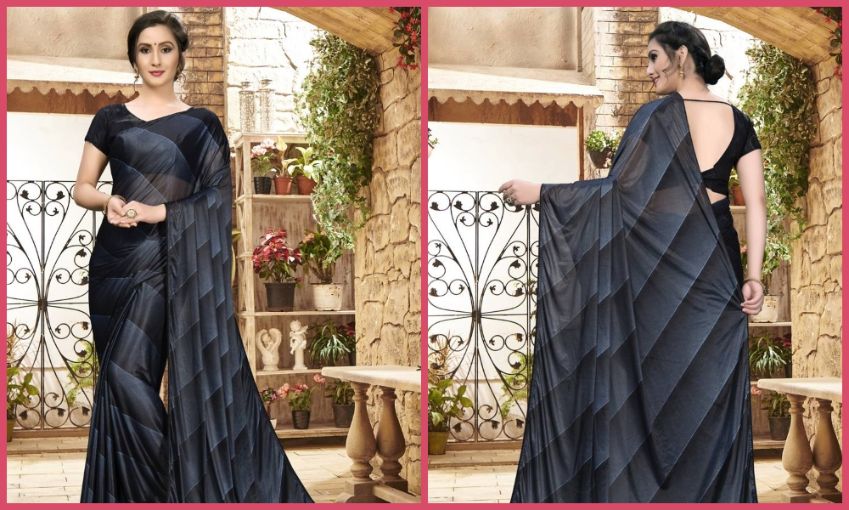 #13. Kanjeevaram Silk Saree
Kanjeevaram saree is the best saree available. However, the price may sometimes go upwards of INR 15000. But the price is worth the value you are getting for it. Head turner will be an understatement when you wear this saree. B-town actress Rekha and Aishwarya Rai like to sport this saree on various media events and award functions.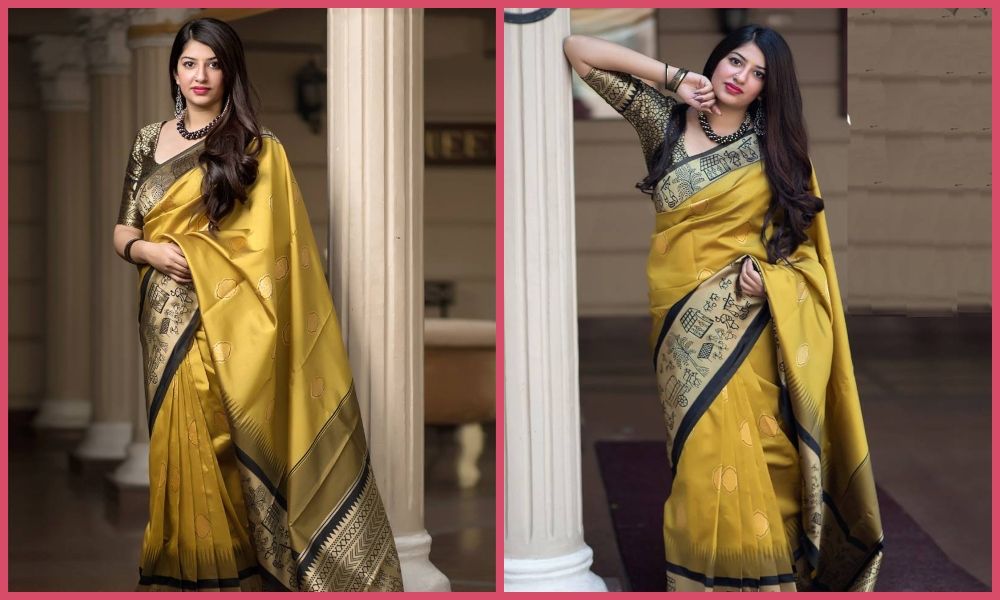 #14. Chikankari Saree
The whole saree has heavy embroidery. Chikankari sarees are mainly prepared in Lucknow. The price point of these sarees lies somewhere around INR 1500. As a matter of fact, Aishwarya Rai Bachchan has been spotted numerous times wearing a chikankari saree. This only goes to show how popular this saree is.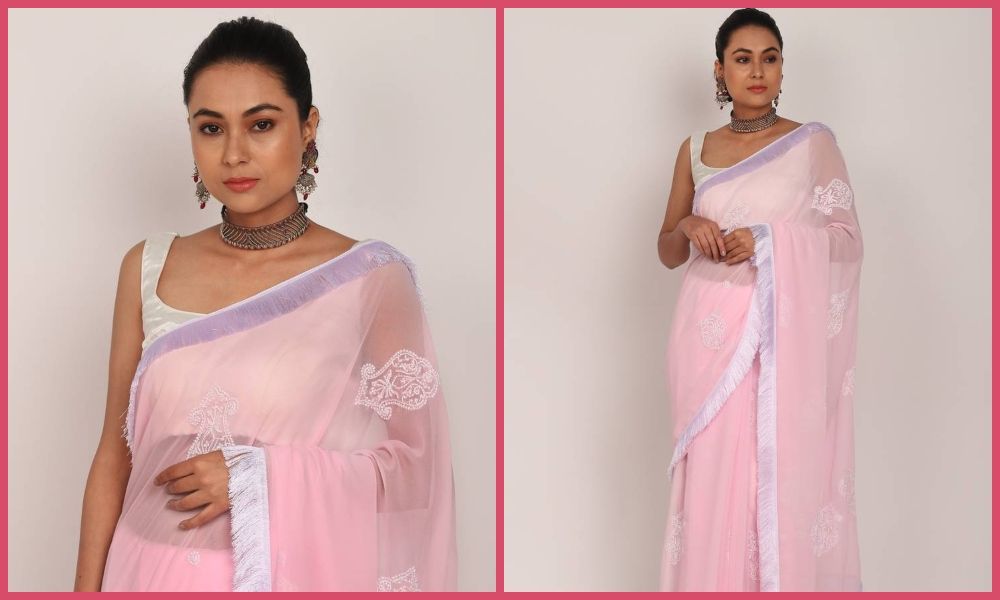 #15. Sambalpuri Ikat Saree
These sarees have a slightly different preparation. First, they are dyed and then they are woven. These sarees are mainly made from cotton and silk. The price of these sarees lies between INR 1500 – 2000.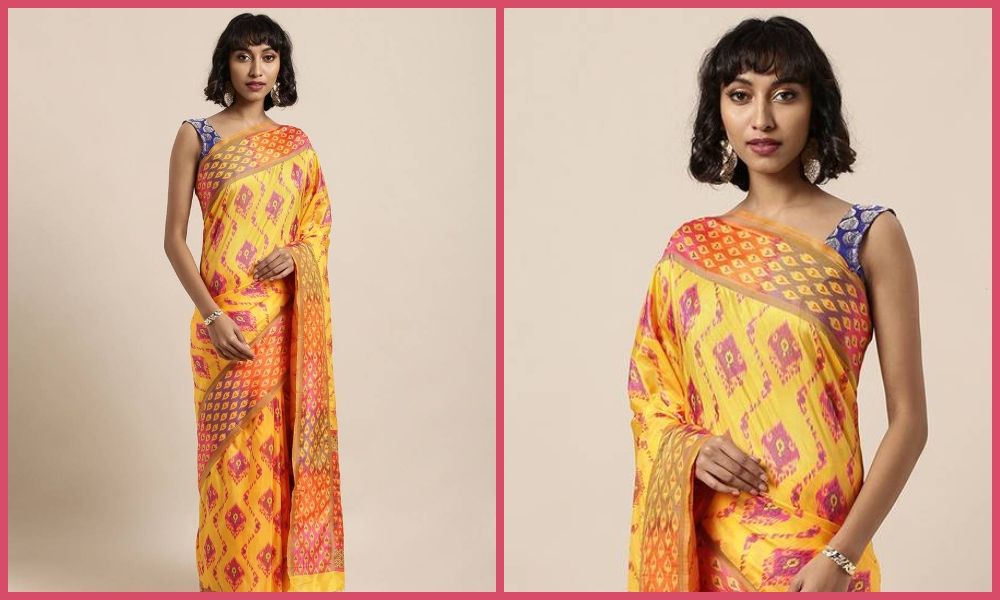 #16. Baluchari Silk Saree
Scenes from Ramayan and Mahabharat are used to cover the surface of the saree. These sarees are a staple of women in West Bengal. The design on baluchari silk saree is really very extensive which is why these are one of the most expensive sarees in the market.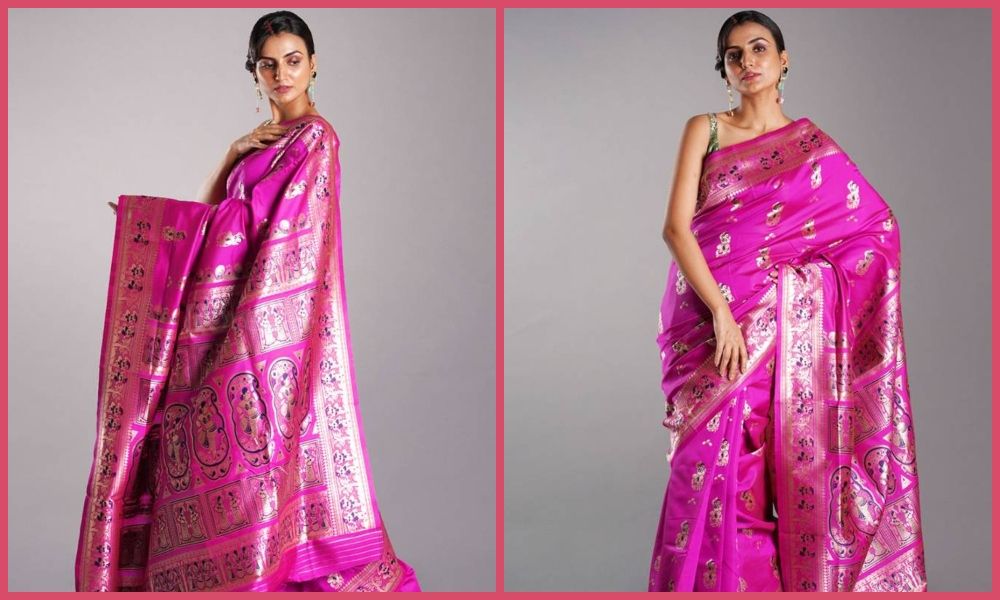 #17. Bomkai Saree
Another name for this saree is sonepuri saree. The saree is made by the tribal people of Odisha and therefore, the design on the sarees has a medieval feel to it. The fabric is generally cotton and silk in some cases. You can purchase this saree for INR 2000 but if you want something exclusive, you will have to pay a bit more.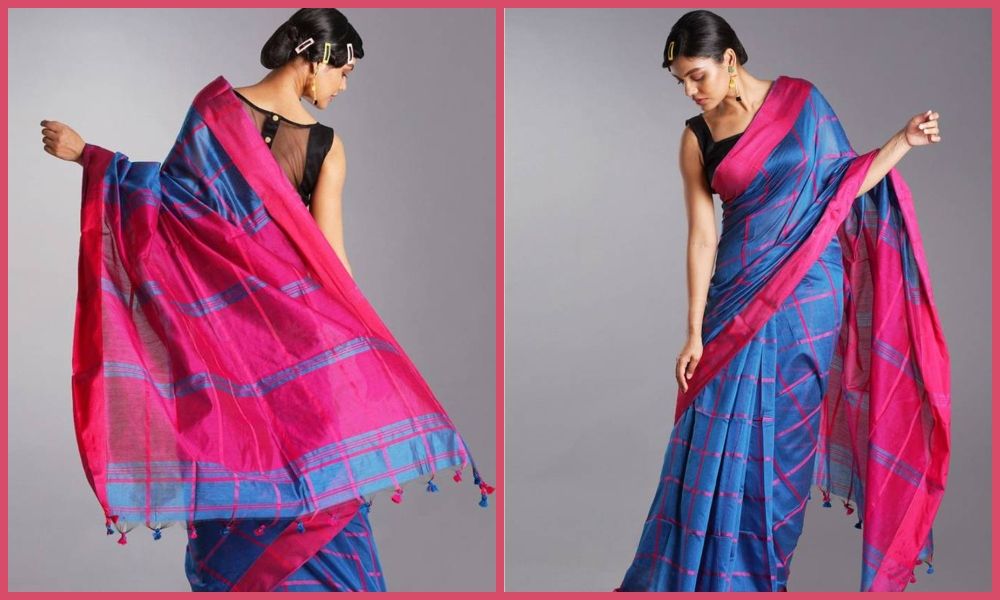 #18. Phulkari Saree
Phul means flowers and kari means work. Therefore, phulkari means flower work. The fabric used in these sarees is a mixture of cotton, silk, and khadi. The saree generally has flower motifs and a checkered pattern. Phulkari saree belongs to the state of Punjab and you can easily get your hand on one of these in just under INR 2000.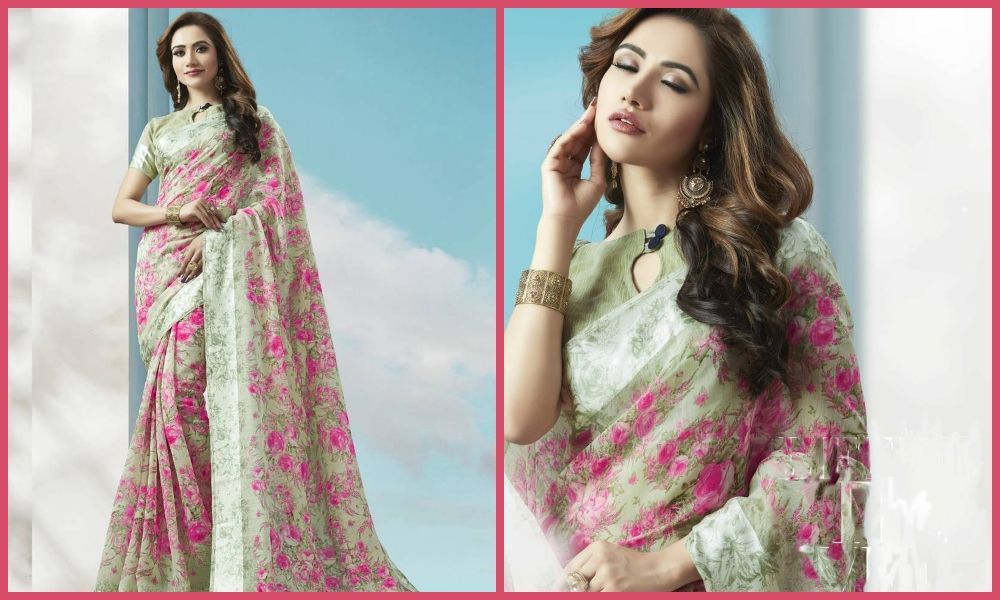 These were the 18 saree styles that every woman must have in their wardrobe.