The origin of clothing ironing is steeped in tradition. Not only is it a symbol of status and pride, but it enhances your clothing so you present an elegant and polished version of yourself to the world.
However, the tradition of ironing is fading and being replaced with the modern perspective that ironing is a time wasting chore that few have time for. Most people try to avoid it at all cost and for good reason. In most cases, it's slow, hot and frustrating work… but what if we told you that could all change?
If you do it right, ironing doesn't have to be a long drawn out process… it could even become somewhat fun. For those of you who hate it or prefer not to iron at all, we have a few brilliant ironing hacks to help you get around the problem!
1. Get the Right Tool for the Job
If there's no getting around ironing for you because of a job that demands perfectly ironing shirts and suits, we have the secret to a painless ironing experience.
The magic ingredient is steam. It can drastically reduce the amount of time you spend ironing. Steam relaxes the fibres in your clothing making it much more effective at removing stubborn wrinkles. When buying a new iron, ensure it has a large steam output. Best steam iron advice to select the best performing irons available online.
2. Buy Fabrics that Don't Need Ironing
There are several materials like polyester and poly-blended fabrics that need little to no ironing. Stretchy fabrics as well as wool and demin are also great options if you want to create an ironing free closet of clothes.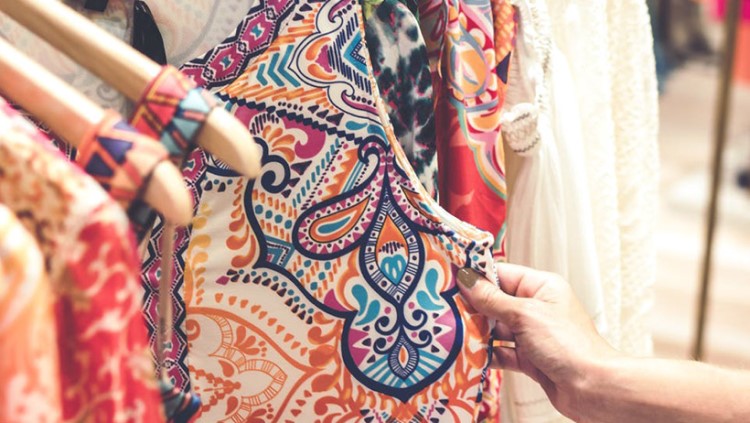 Permanent-pressed fabrics are wash and wear items, designed not to wrinkle. They are chemically treated to avoid creasing during the washing and drying process. If you want to get around ironing a never ending stream of shirts, they are the ideal investment.
3. Wash & Dry Clothing with Care
How you wash and dry your clothing will determine how much ironing an item needs, it any!
If your washing machine is not overloaded and you use a more gentle spin cycle, there will be fewer creases to remove. Once the wash cycle is done, shake the piece of clothing out and hang it up to dry immediately.
4. Let Your Dryer Do the Ironing
Used correctly, a drier can leave almost any garment and fabric wrinkle free. Place two or three items in the dryer at a time and when the drying cycle is done, hang them up immediately. If they're hung neatly, they won't become wrinkled as they cool.
Used correctly, a drier can leave almost any garment and fabric wrinkle free. Place two or three items in the dryer at a time and when the drying cycle is done, hang them up immediately. If they're hung neatly, they won't become wrinkled as they cool.
5. Use a Hairdryer or Hair Straightened
If you only ever need an iron for the occasional touch ups, this hack may mean you don't need one at all. A hair dryer or hair straightener is a great clothing iron substitute. A hair straightener works perfectly for shirt collars, cuff and the front button panel on shirts. It also works well to add that crisp finish to the hems of dresses and sarees. Just ensure it's on a low to medium heat as it can still scorch fabrics.
A hairdryer along with a spray bottle can also be used as an ironing alternative. Moisten the garment with the misted and then blow the warm air over the fabric while gently pulling on the material to release the creases.
6. Use an Ironing Cloth to Avoid Shine
If your wardrobe contains a mix of fabrics like silk, cotton, chiffon, polyester or georgette, you will want to have a protective cloth to ensure you don't burn or accidentally scorch more delicate materials. An ironing cloth will also help protect embroidery or beading from being exposed to the hot soleplate.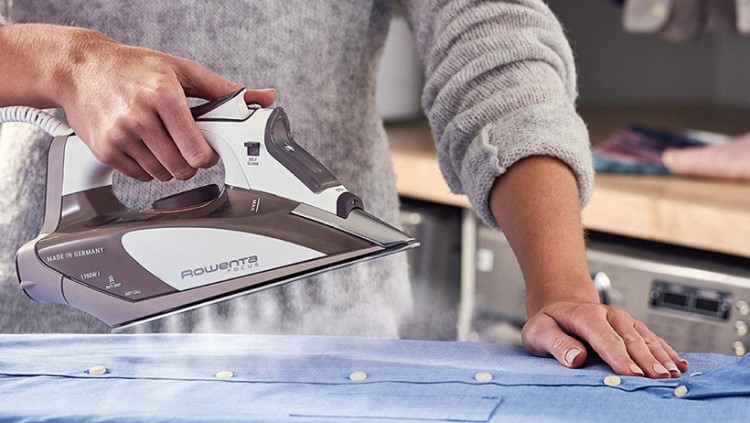 There are even transparent protective ironing cloth available online that let you see the garment as you iron. However, any piece of cotton fabric like a pillowcase or cotton dishcloth will work perfectly.
7. Use Steam to Remove Odor and Bacteria
Another benefit of investing in a steam iron with a powerful steam output is you can use it as a vertical steamer to freshen up clothing that you've already worn, but are not ready to launder.
For special items of clothing like evening dresses or suits, repeated washing can cause them to fade and lose that 'store-bought' appeal. Set the steam iron to its maximum heat and steam setting, and without letting the soleplate make contact with the garment, run the steam parallel to the garment. The steam will sanitize areas that need freshening.
Steam also kills bacteria so the same can be done to baby clothes to ensure all contaminants are neutralised and don't come into contact with a babies sensitive skin.
8. Iron Clothing While Damp
For those who have an iron that doesn't deliver a very powerful steam supply, you can speed up your ironing time… and the drying time of your clothing… by ironing while they're still damp.
Because the ironing process is more effective, you also reduce the risk of scorching garments as they need a lot less ironing to achieve the perfect finish.
9. Iron on a Heat Reflecting Surface
Another element of ironing that is often overlooked is the ironing board, or more specifically, the ironing board cover.
If you want to shave additional time off the ironing process, then choose an ironing board cover that reflects heat. Cotton covers are the most common and are excellent at withstanding heat, but to harness the heat from your iron and essential iron your clothing from both side at the same time, opt for a metalized cotton cover or a silicone coated cover.
These covers are suitable for both steam irons and dry iron boxes, plus they're ultra durable so will outlast cheaper options.
10. Use Your Iron to Freshen Up Upholstery
A steam iron has to reach a temperature of 212 °F in order to create steam. At this heat, 99% of all germs, viruses, bacteria, mold and even dust mites are killed. This makes the steam from your iron highly effective at sanitizing items in your home. Use it for more than just clothing. With a powerful steam output, you can use it to freshen up sofas, scatter cushions, curtains, carpets and even pet beds. While it sanitizer, it will also neutralize unpleasant odours. (Source)