You care to realize it or not, people notice your hands and nails. You may look amazing, you might be one gorgeous woman, your haircut is perfect, your style is on point, your nose hair may even be pruned to perfection, and from fifty feet, you look like the perfect woman. But if somebody gets up on you and notices your hands or nails are nasty, bitten, and mangled, you may have just killed your entire look.
Nails are an important part of your personality and it is important that you take care of them. So here are some habits every woman should follow for perfect and healthy nails:
1.KEEP HANDS AND SKIN AROUND NAILS CLEAN:
Before you go any further with your nails, make sure that your hands are clean and dirt-free. You can use any soap to clean your hands but to clean the skin around the nails, it is recommended that you apply soap on a toothbrush and gently scrub the skin around nails. The benefit of this method is that you do not need to spend extra money on chemicals and expensive scrubs. Also, this method will clean the corners of your fingernails and remove dead skin as well. Make sure you do this after you have removed your last color with a remover.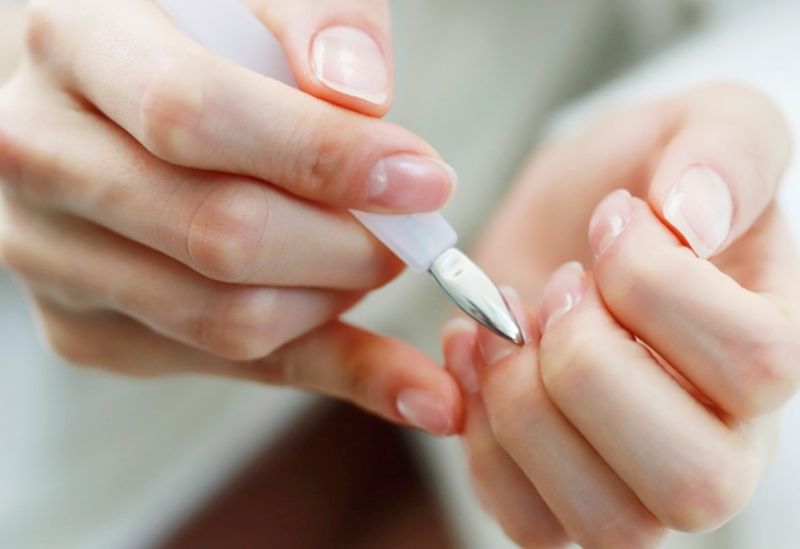 2.BE GENTLE WITH YOUR NAILS:
Alpha-keratin is the main constituent in the nails. It is essentially a type of protein. Horns of animals also contain this protein. As a matter of fact, exposing your nails to chemical scrubs can dry them out and they may lose their luster after a while. Also, it's a big no-no to use metal nail grooming equipment. Using metal tools under the nail plate can cause the skin under the nail to separate from the nail which may cause irritation, infection, and an odd white shadow under the nail.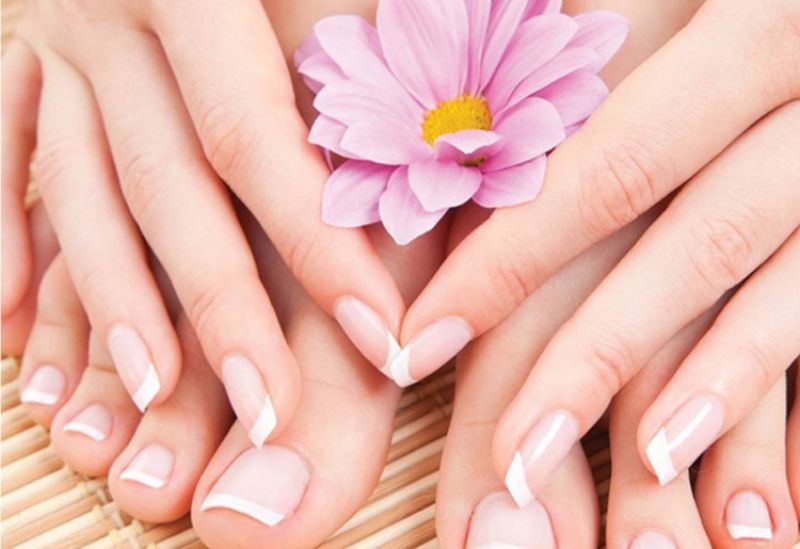 3.REGULARLY TRIM YOUR NAILS:
 Just as your hair needs a regular trim, your nails also require the same. Make sure that you clip your nails every alternate week. Trimming is important to keep them in good and healthy shape.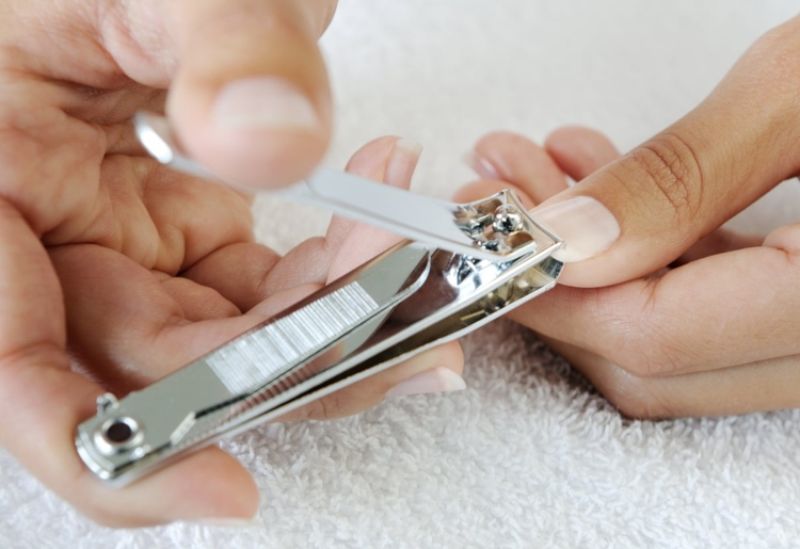 4.CHOOSE HEALTH OVER LENGTH:
 Right of the bat, long nails look beautiful but it really is not for someone that has experienced a lot of breakages or snags. If you are that person, it would be a nice idea for you to clip your nails short with the corners rounded. This style would look a lot neat and clean than anything else. The nails break mainly because they lack the strength. So, you should focus on building strength and length will follow.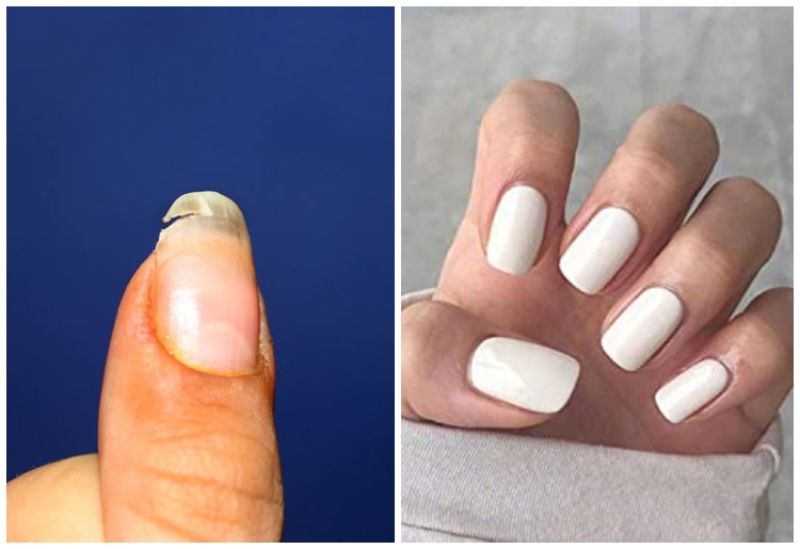 5.CARRY A NAIL FILE:
Your nails become vulnerable to wear and tear when you hit the gym or do household chores like dishwashing and so on. A nail file can come in pretty handy when you want to brush away edges due to wear and tear from work.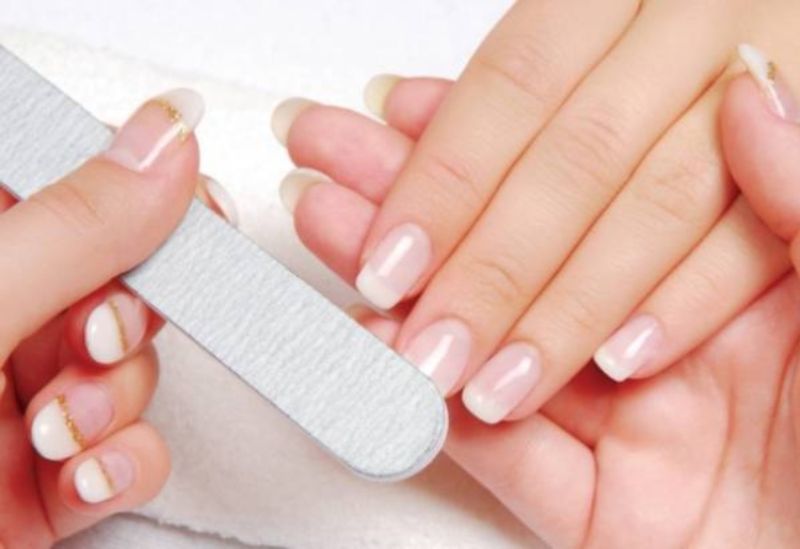 6.NEVER CUT CUTICLES:
The cuticle is an important part of your fingers. It supports your nails and restricts the entry of bacterias in your nails. Hence, the possibility of your nails catching a bacteria that ultimately lead to infection is slim to none when you have not cut your cuticles. However, if you are determined to tamper with them, your best shot would be when you are immediately out of the shower. That time the cuticles are moist and you can press them using a wooden stick. Apply a moisturizing cream on the cuticles when you are done.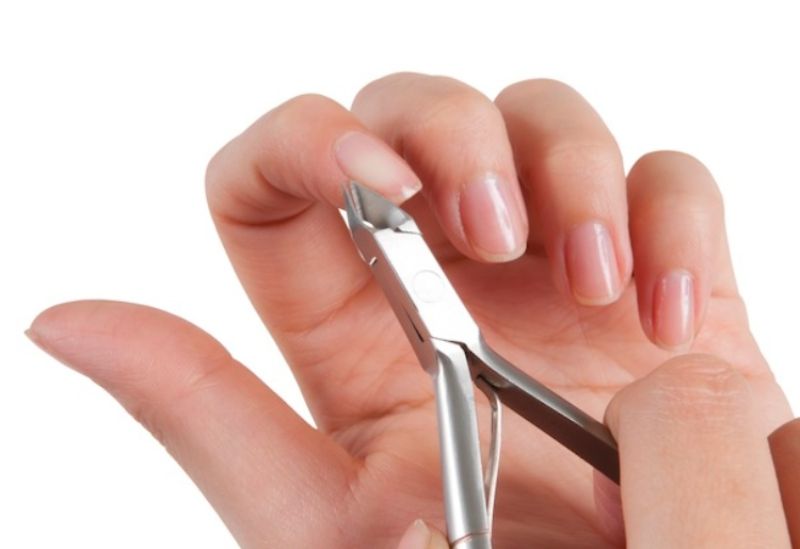 7.CARE FOR YOUR TOOL AS YOU DO FOR YOUR NAILS:
The nail grooming kit is reminiscent of the makeup kit. So just as you have to clean and sterilize your makeup brushes between uses, you have to do the same with the nail grooming kit. The main motive behind this is to make the tools bacteria free. Wash the tools with mild soap and sterilize it by using rubbing alcohol on it. All tools have a definite life span. Be sure to switch to newer tools as and when the older ones become tattered.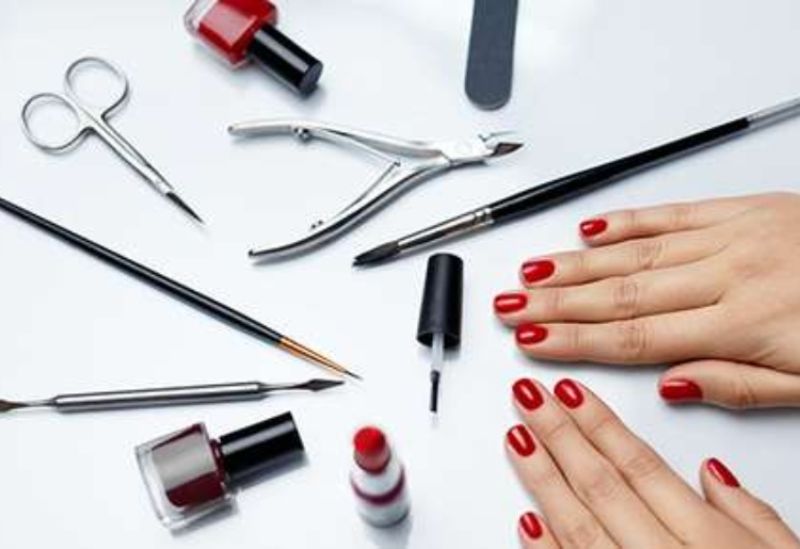 8.ADD A BASE COAT FOR BETTER LOOK:
A base coat acts as a protective layer between the nail and the nail paint. One major benefit of a base coat is that it avoids staining by the paint. Also, the paint looks much more vibrant when applied on top of a base coat. To add a hint of appeal to the color, you can cover the nail paint with a cover of clear gloss. This instantly gives a glossy finish along with an added bit of protection.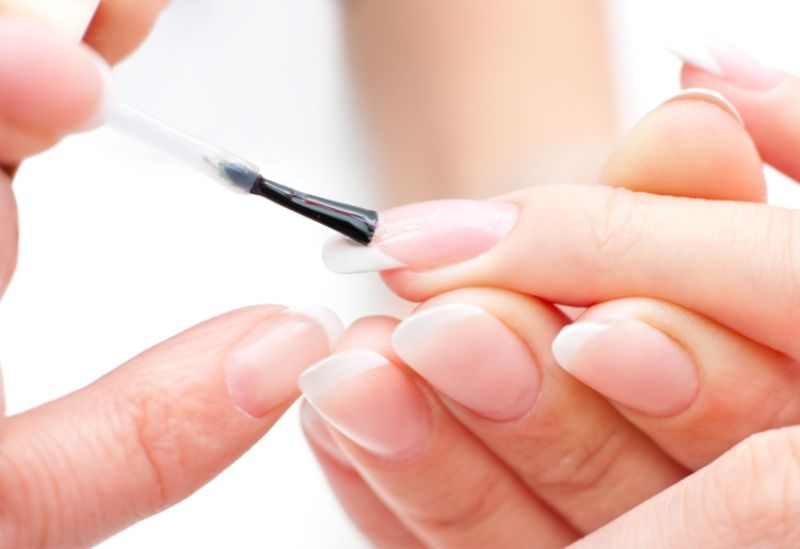 9.CHECK WHAT YOU BUY:
Some polishes contain chemicals like formaldehyde, toluene, and dibutyl phthalate. These chemicals are perhaps the main reason why you may sometimes find your nails to be brittle, weak, and dry. Remember that all nail products are created differently and hence it is crucial to check the label for these chemicals.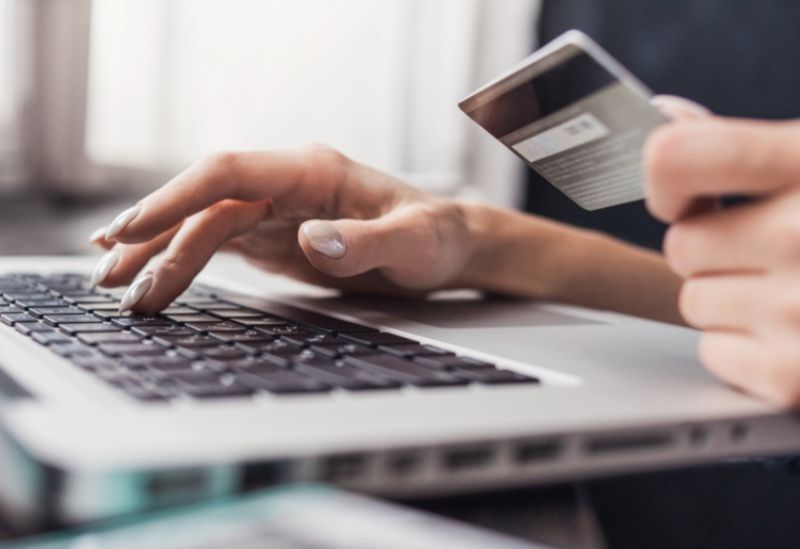 10.SEAL WITH A TOP COAT:
 You must have experienced nail paint chipping away from the nails. This happens mainly because you didn't apply a top coat. An added advantage of applying a top coat is that it gives your nails a glossy finish.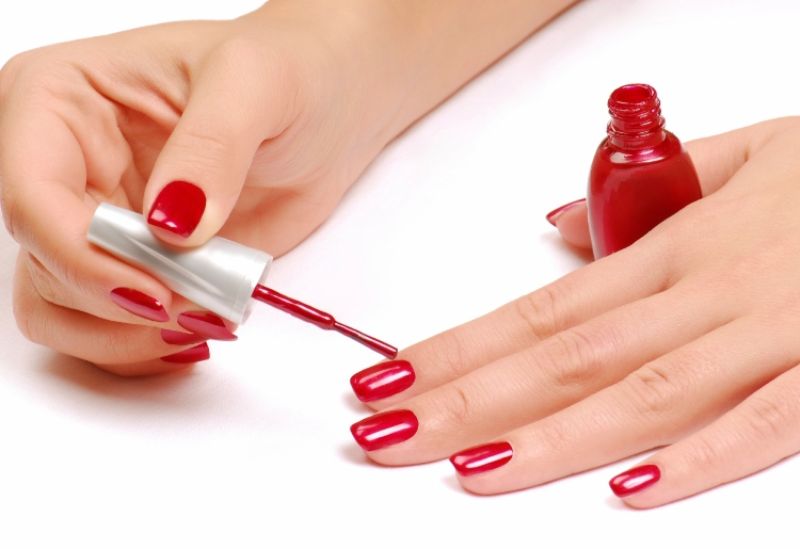 11.DON'T GO FOR GEL AND ACRYLIC TREATMENTS EVERY SO OFTEN:
Ask any nail expert about the side effects of a gel or acrylic manicure. They will probably give you more than a few reasons on why not to go for such a nail treatment and the main reason being the exposure to UV rays. UV rays have a detrimental effect on the undernail skin. This exposure to UV light also makes you vulnerable to skin cancer. To reduce the harmful effects of this treatment, nail experts advice that you apply an SPF 30 or 50 sunscreen to block the UV rays from penetrating into the skin. However, the best way is to avoid this procedure whenever you can.
12.LEAVE THEM ALONE:
Believe it or not, your nails also need a break from colors and all the experiments you do on them. Regular and continuous exposure to chemicals can damage the structural integrity of the nail, may cause discoloration, and in some cases can dry them out.
13.APPLY A MOISTURIZER:
 A moisturizer keeps the nails glossy and hydrated. A mix of almond and avocado oil is appropriate for moisturizing your nails. However, you can use any moisturizing cream available at your disposal as well.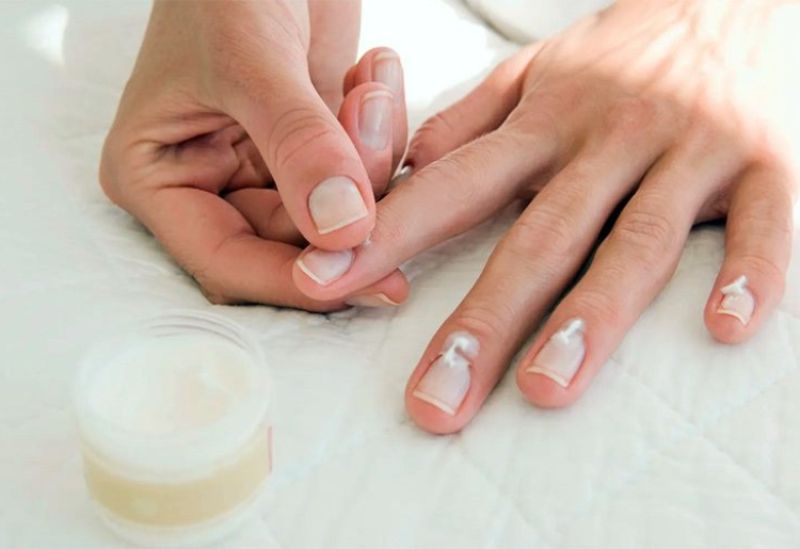 14.WEAR GLOVES:
Wear a pair of glove every time you some hard work in the gym, kitchen, or garden. Gym gloves will protect them from accidental wear and tears and vinyl or rubber gloves will protect them from dirt and soapy water in the garden and kitchen respectively.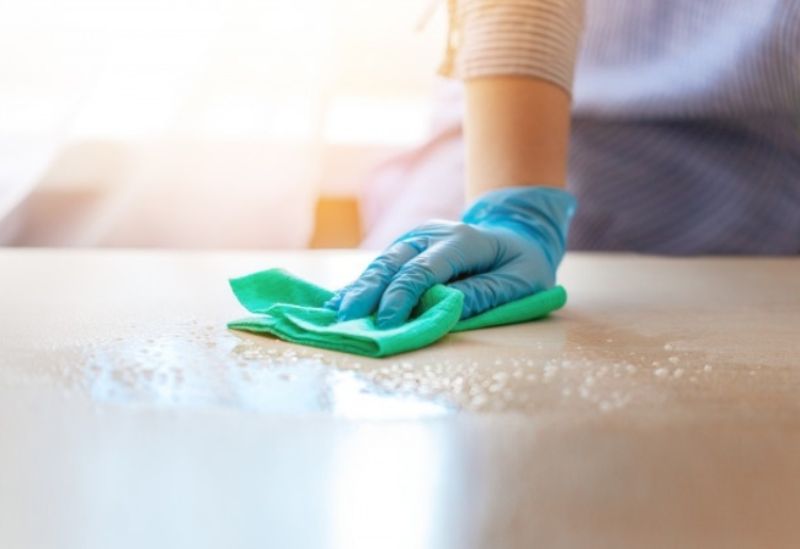 15.DON'T FORGET DIET:
A healthy diet is perhaps the most important thing when it comes to healthy nails. The nails are made up of a protein called alpha-keratin. The quality of diet has a direct impact on the quality of skin, hair, and nails as well. To improve the health of your nails, try including food items rich in vitamin E and proteins like fish, beans, nuts etc.