The word 'kurta' very literally translates into 'collarless shirt.' The term kurta is generally used in India for certain types of top styled clothes in India and its neighbouring countries, mainly Bangladesh, Nepal, Sri Lanka and Pakistan. There are many various styles of kurtas, just in India itself. While kurtas are worn more by women, this particular trend has long since incorporated itself into the lifestyle of the men.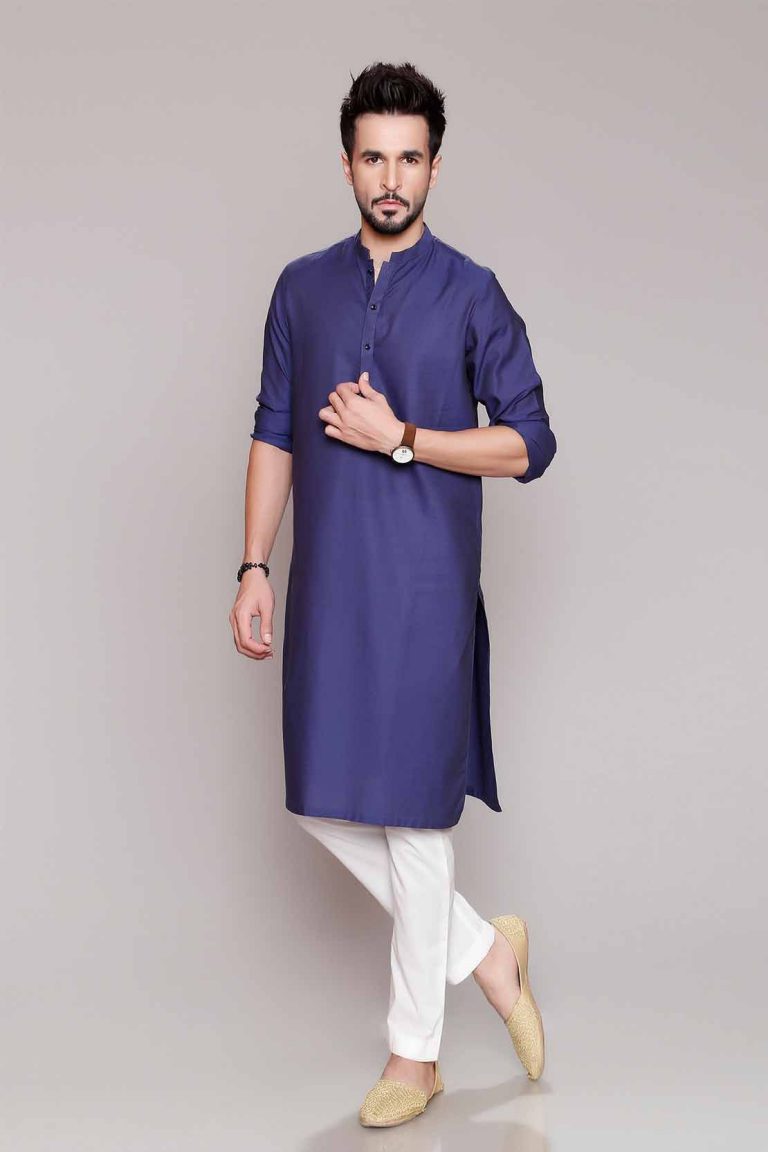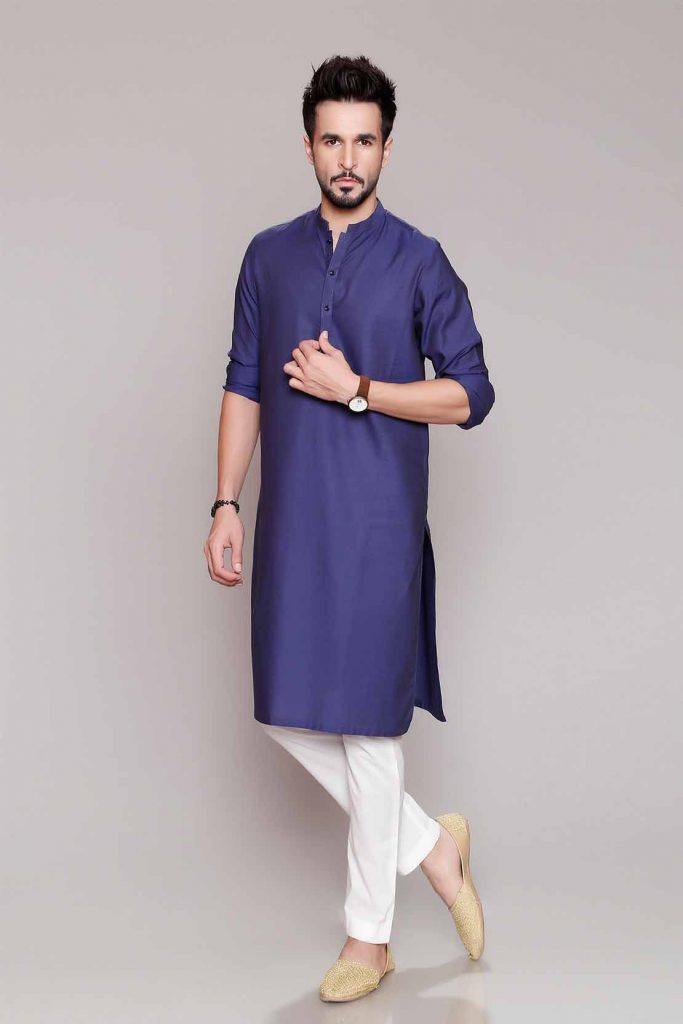 Men mostly wear kurtas that are known as straight-cut kurtas. These straight cut kurtas have a hemline that cuts off just a little above ones knees. Initially worn with dhotis, these kurtas are now worn with jeans, and more often, pyjamas. These kurtas come in an assortment of styles so they can be worn as everyday wear as well as formal clothes. Straight cut kurtas are fashionable not only in India, but also in the United States of America, in a manner of fashion worn by hipsters. The opening of the kurtas may be styled in the centre or off centre, towards any one side. Some kurtas have buttons and some are to be knotted at shoulders. Kurtas were called so because they traditionally did not have collars. Many modern styles come with various variants or substitutes for the same, mainly what is popularly referred to as the 'Chinese style collar.' The straight cut kurta is also called a 'punjabi kurta' and it is designed in quite simple a manner, and it may have elements that are heavy and decorative.
All these kurtas are suited very well when worn with paijamas or lehengas for men. Many of these come from the Punjab region.  A few different regional styles of kurtas for men are as follows: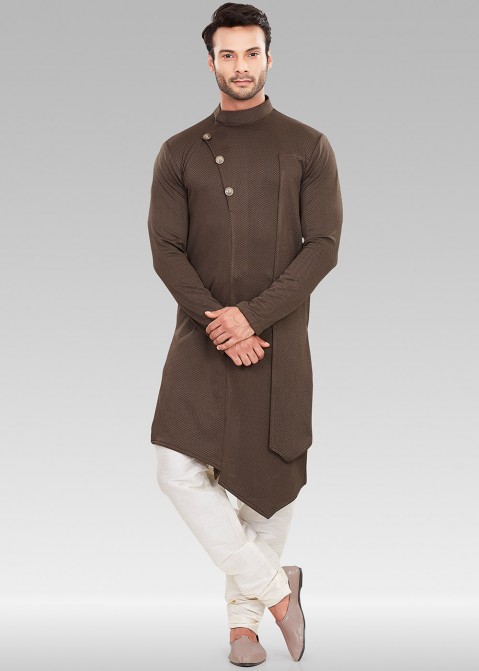 The Multani kurta which is made in Punjab using Multan styles and patterns.
The Gujarati jhabbo which fits a fair bit like a long robe.
The Sindhi kurta is of the traditional styles which uses local patterns and has mirror work on it. It makes use of bandhani art and had spread pretty quickly to the regions of Rajasthan and Gujarat.
Another Punjabi kurta which is called phulkari and may be heavily embroidered. This one leans a little more toward the traditional side.
The Muktsari kurta falls to the knees of an individual and is wide. It is a traditional style which is known for its slim fitting styles and is the trend for the youthful politicians.
Another style of kurtas worn in Gujarat is called the kediyu which is a kurta with long sleeves and has pleated work and bandhani designs.
These are just a few of the many styles of kurtas that are available for men who prefer or want to try styles different from the regular old shirts and denims or trousers. These kurtas and paijamas are ethnic and traditional but they also have a touch of modern style to them. They have a sense of elegance and grace and can be carried off by men of all sizes, frames and different skin tones.