The kurti has become the favourite casual apparel of women across the length and breadth of the country. The main reason behind this is the comfort level that it brings along with an unimaginable array of designs. As a matter of fact, many B-town actresses sport different iterations of the kurti and all of them look pretty sweet.
Picking a Designer kurti is very easy but matching it with suitable bottom wear is perhaps one of the difficult tasks for women. This article brings to you 8 different ways to style your kurti to look more elegant.
1.KURTI WITH A SKIRT
If you have dark-coloured sleeveless kurti, then you should definitely try pairing it with a ghaghra or skirt. Women are sceptical of this combination because it is a bit unorthodox. But once you get the hang of it, you will always want to wear this combination. However, you have to be careful of the length of the kurti. Choose a short kurti that flows just below the thighs.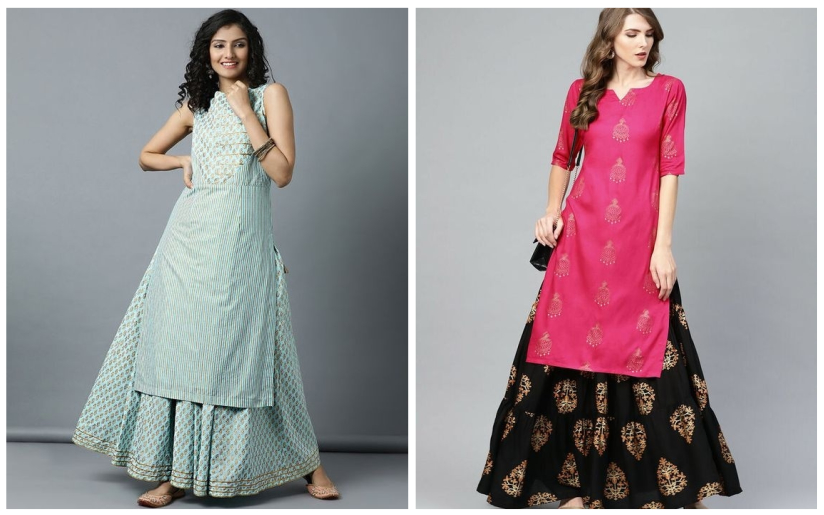 2.KURTI WITH DHOTI PANTS
Dhoti pants have picked up a lot in recent times. They have become a style statement for many celebrities. Following their footsteps, a large majority of women have also started adoring the dhoti pants. The traditional salwar has evolved to be called as the dhoti pant. Always pair the dhoti pants with short kurti, also known as shirt kurti. They are more like a top than anything else. Whenever going for this look, make sure that the pattern on the kurti and the dhoti pant is similar. On the whole, this way to style a kurti is pretty chic and cool.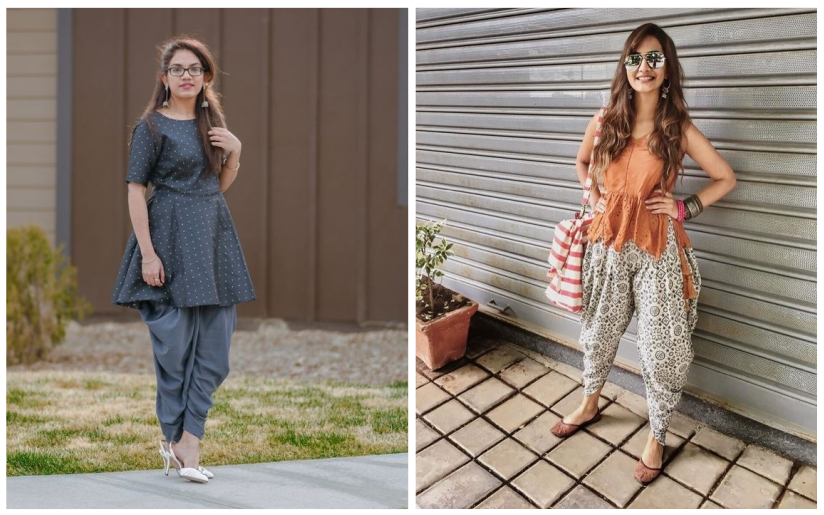 3.KURTI WITH PALAZZO PANTS
Palazzos are one of the most comfortable bottom wear pieces that women have. It is airy, comfortable, readily available, and cheap. It is perhaps a must have apparel for women during the summer season. An off-white palazzo with a bright colored kurti (green, red, yellow, blue) looks very nice. You can wear such an outfit to office parties and casual meet-ups.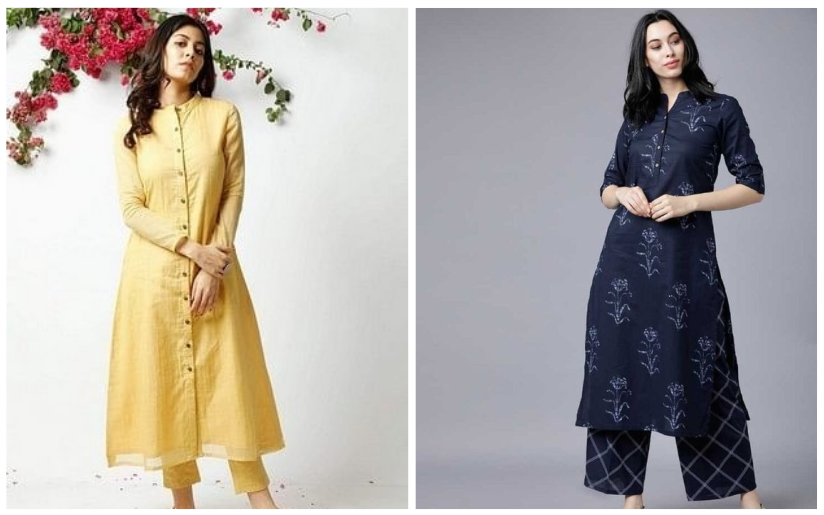 4.KURTI WITH SHARARA
The sharara is essentially a palazzo with a lot of pleats and frills. This bottom wear belongs to the Punjab region of Pakistan. For most of the part, it looks and feels like a ghaghra but you actually have to wear it like a salwar. You simply cannot wear long, flowing kurti with the sharara because that will ruin the whole look. Instead, wear a short kurti that flows till the thighs. Sharara gives you the liberty to choose your footwear; sandals, bellies, heels, flats, etc. wear what you like.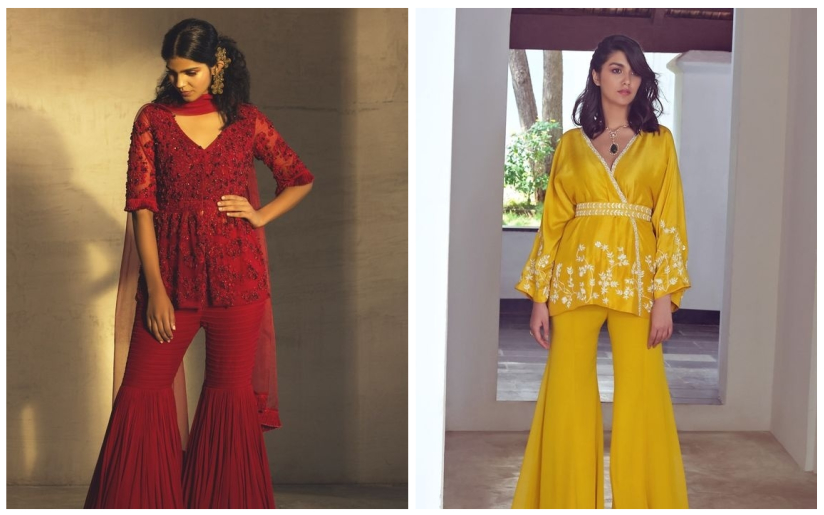 5.KURTI WITH STRAIGHT FIT PANTS
B-town actresses like Karishma and Kareena Kapoor have been spotted numerous times wearing a plain white straight fit pant with their choice of kurti. Straight fit pants look absolutely gorgeous and class. You can wear them to the office. Head turner will be an understatement when you rock straight pants with your favourite kurti. Just make sure that the kurti has enough length. Also, you can add a bit more class to the whole look by wearing long pencil heels.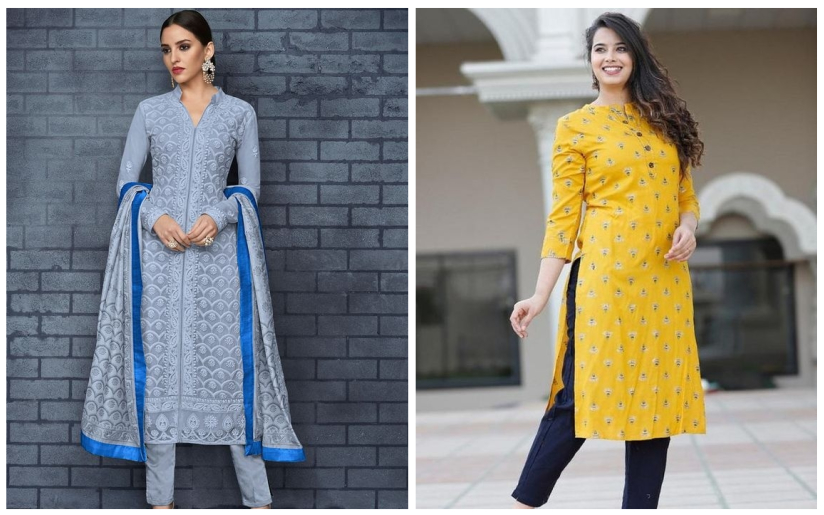 6.KURTI WITH SKINNY LEGGINGS
Leggings have become an evergreen piece of clothing. Every woman has at least 2 pairs of leggings in their wardrobe. Comfort is the reason why leggings sell like hot cakes. White and black leggings are a must have because these two colors go well with almost all types, designs, and colors of kurtis. You just can't go wrong with leggings.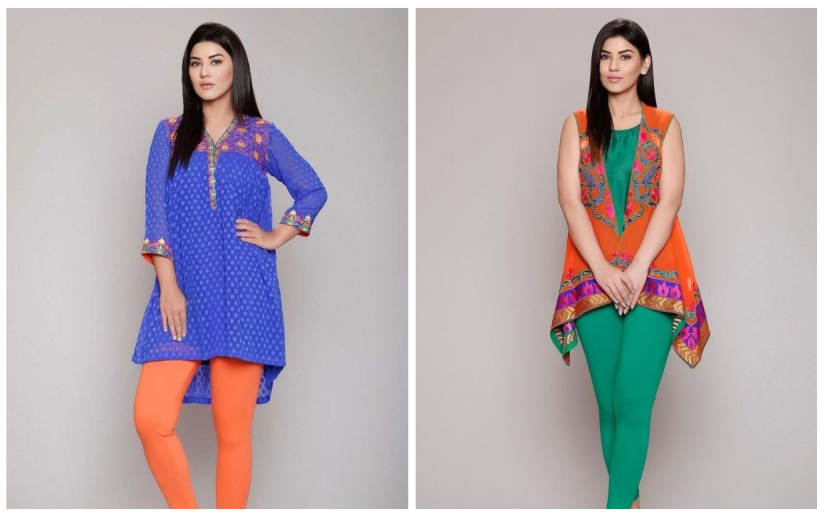 7.KURTI WITH JEANS
Jeans is one of the most common bottom wear and everyone has at least one pair of them. Irrespective of the style of the jeans, you can wear it with any type of kurti. However, long kurtis go very well with jeans. So next time when you are confused about what to pair with your kurti, just wear a pair of jeans. You will not be disappointed.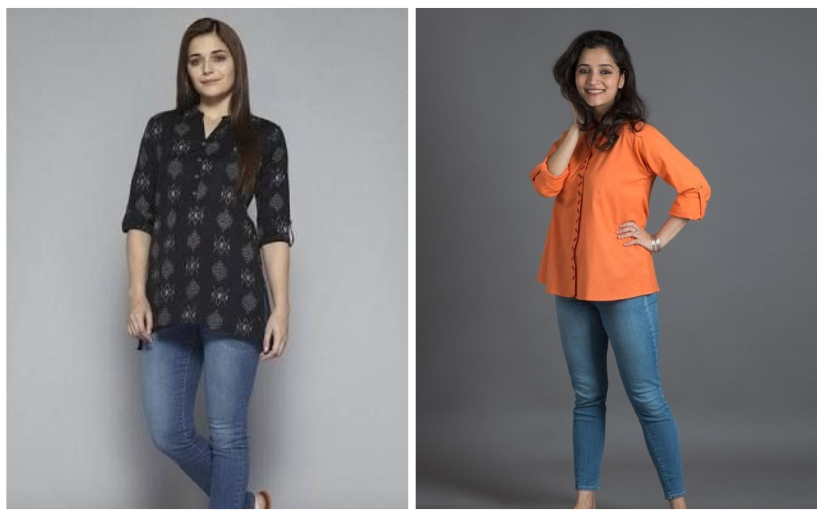 8.KURTI AND SALWAR
This is an age-old combination and old is gold. This combination is appropriate for those whose top priority is comfort. You can wear kurti with salwar during festivals like Lohri, holi, and diwali.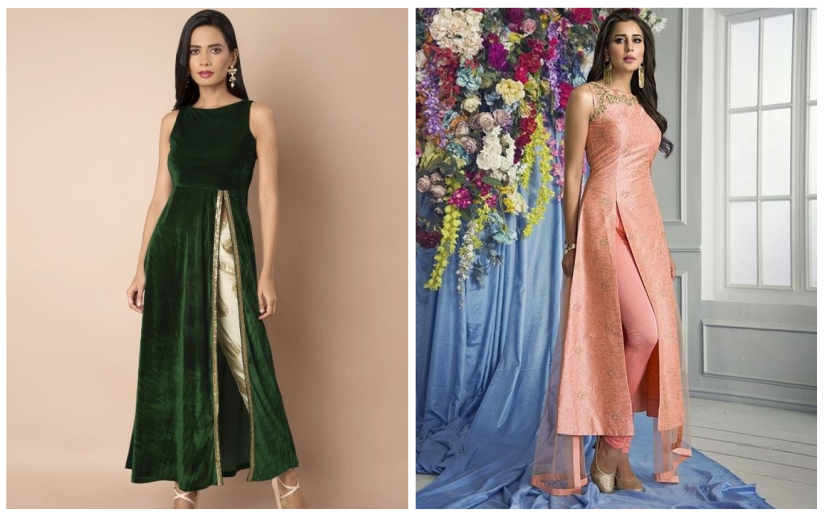 These were the 8 ways to style your Kurti to look more elegant. Feel free to experiment with the look because if you don't experiment, you will never know what doesn't and does suit you.