Do you love wearing Sarees and traditional lehengas? Then there is no doubt you must be following the latest trends and styles that are coming up in fashion world of ethnic garbs. The best part about blouse design is that you can pair them with Sarees as well as lehengas to keep your fashion game on point.
Assuredly, you must have some stunning blouse designs in your wardrobe collection already, but this time we have come up with some incredibly beautiful blouse design, specifically in princess cut. Yes, the prominent and gorgeous princess cut blouse designs are now available in distinct variations and styles to match with the requirements of young ladies and women. If you love wearing the princess cut blouse designs, then here is the accumulated list of the 13 classy and sassy princess cut blouse design, which can be worn either with lehenga or saree to add an oomph factor to your look.
1. Open Back Princess Cut Blouse Design
The bold and beautiful open back princess cut blouse design is definitely an amalgam of comfort and trendy style. In this stylish blouse, there is a princess cut at the back of the blouse and in front there's a zipper style closed neck, which is definitely a perfect blend to enhance your beauty at any occasion.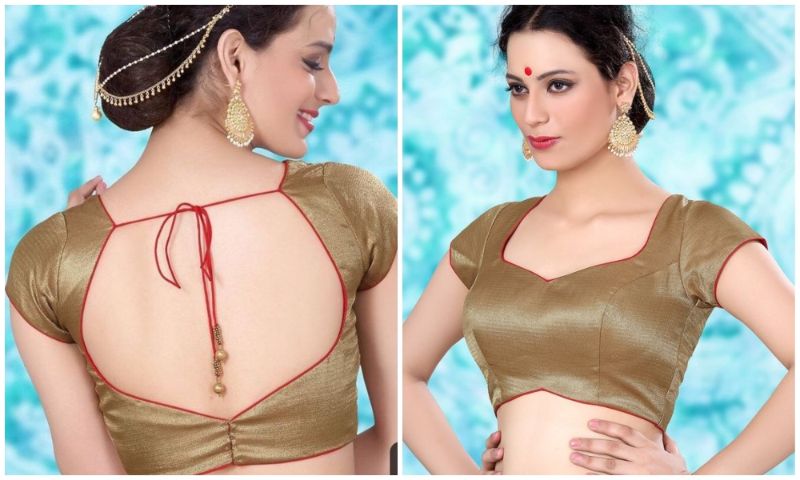 2. Princess Cut Blouse Design with Back Dori
The stylish and super sassy back Dori along with the combination of princess cut blouse design is what you need to add to into your wardrobe collection this season. The all-time favourite and absolutely stunning back Dori style in blouse can make an ordinary style blouse an extraordinary one. Moreover, you can try to pair it this gorgeous blouse with any designer saree or lehenga to add zing and vitality to your entire appearance.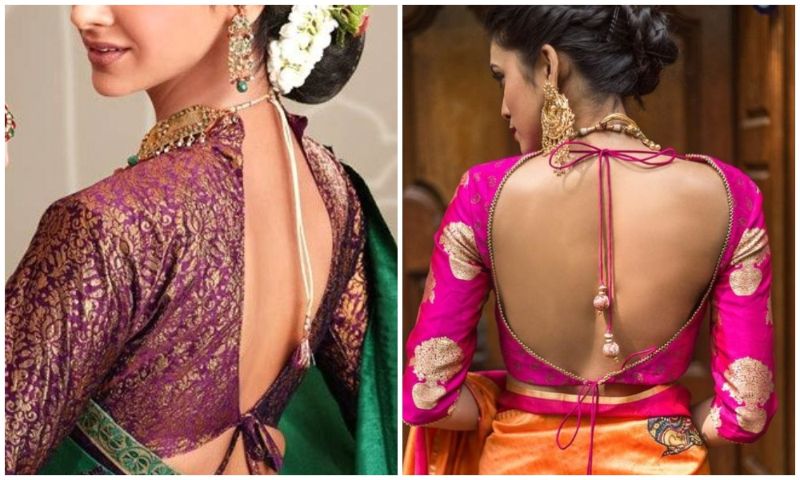 3. Oval Neck Princess Cut Blouse Design
The oval neck blouse along with the blend of princess cut in blouse design is definitely mesmerizing for every woman, isn't it? The oval neck design in front and even at the back in tandem with the stand collar neck can definitely enhance the beauty of your traditional attire. To make a fashion statement at special occasions and gatherings, you can choose to pair it with graceful high heel pumps, which match up perfectly with your attire.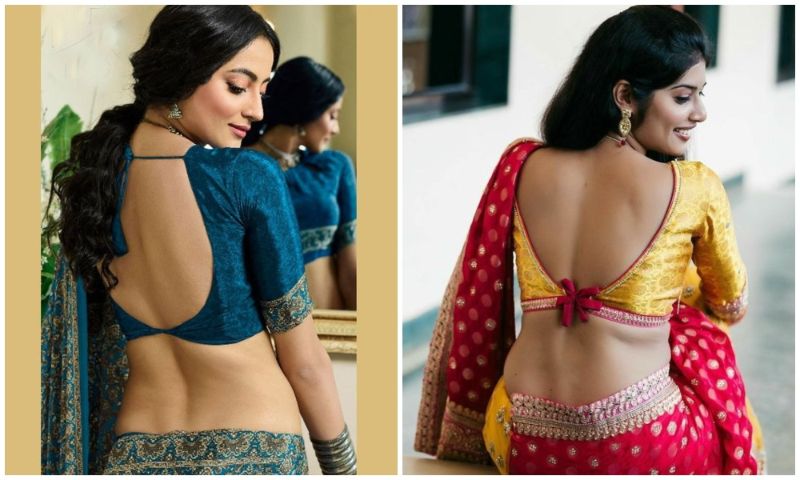 4. V Neck Princess Cut Blouse Design
The extremely popular and high in demand V neck blouse design in conjunction with the princess cut design is a perfect pick for woman of every age group. The alluring and tremendously selling blouse design on online stores can be the perfect addition this season to spruce up your attire entirely. Just make sure that you pair it well with an amazing saree or lehenga.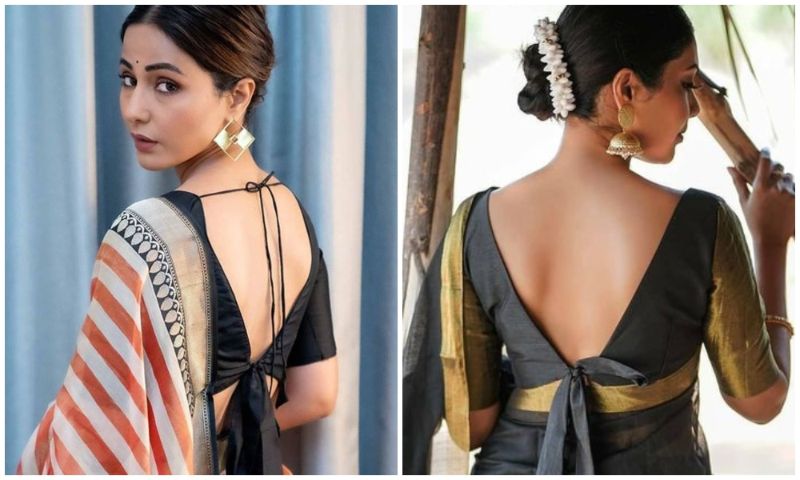 5. Princess Cut Blouse Design with Heavy Embroidery Work
If you are sniffing for a trendy and modish blouse design, then this is definitely the right choice to with. The princess cut blouse design along with intricate and heavy embroidery work will make any woman look outstanding on festivals or special wedding functions. The best part is that you can use this blouse with your designer Sarees or lehengas for further.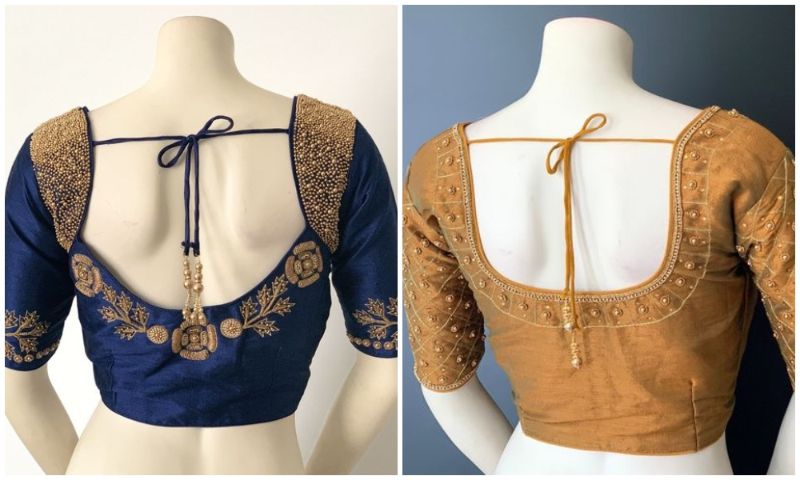 6. Boat Neck and Princess Cut Blouse Design
The combination of boat neck in tandem with the stunning and beautiful princess cut design in blouse is absolutely gorgeous and exquisite in style. There is no doubt that you must have boat neck blouse in your wardrobe, but this time whenever you plan to wear boat neck blouse then get it stitched along with the princess cut design, especially at the back.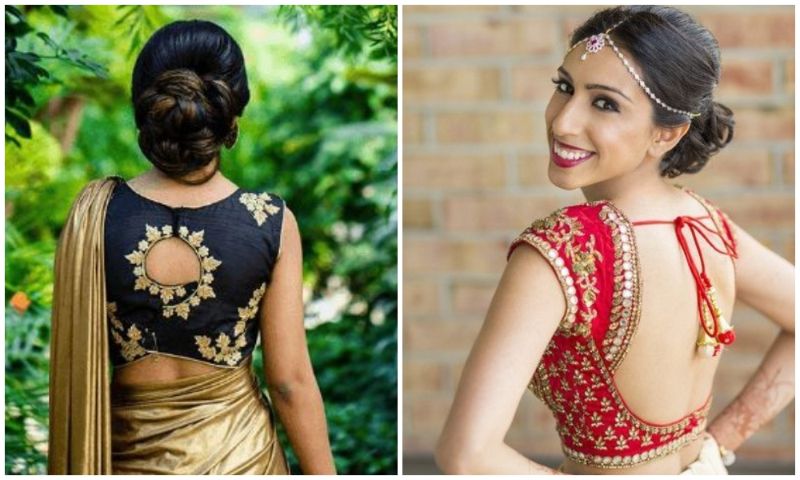 7. Puff Sleeves and Princess Cut blouse Design
The classic and vintage style puff sleeves are among the latest fashion trends nowadays. If you are an absolute fashionista, then you can choose to wear the stunning and exceptional puff sleeves blouse with a unique princess cut design in the front. Even in western wear the combination of puff sleeves and princess cut in front is quite popular, right? Then you must try with traditional garbs and team it up with your favourite saree to rock the look.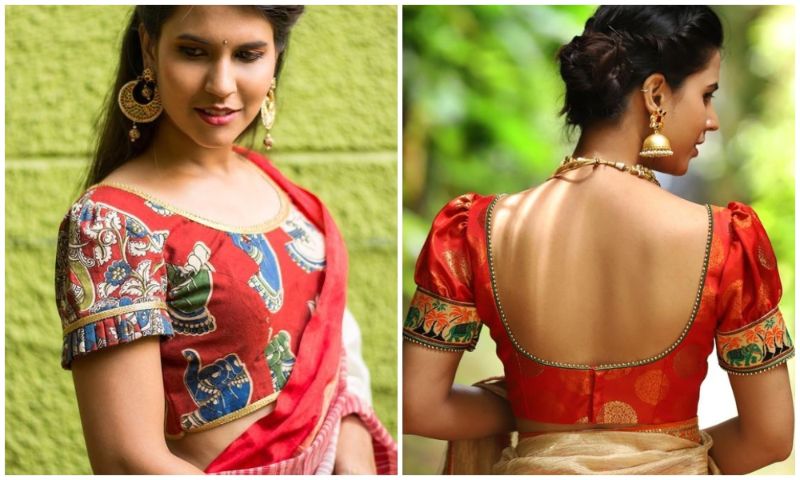 8. Square Neck and Princess Cut Blouse Design
The mesmerizing and alluring princess cut and square neck blouse design is a great choice to team it up with your gorgeous Sarees. To make your appearance bold and beautiful, the amalgam of square neck and princess cut blouse design is just perfect. To finish off the look, you should wear a statement and elegant fashion accessory, which matches well with the outfit and an adorable sandal in a comfy sole to keep it simple and classy.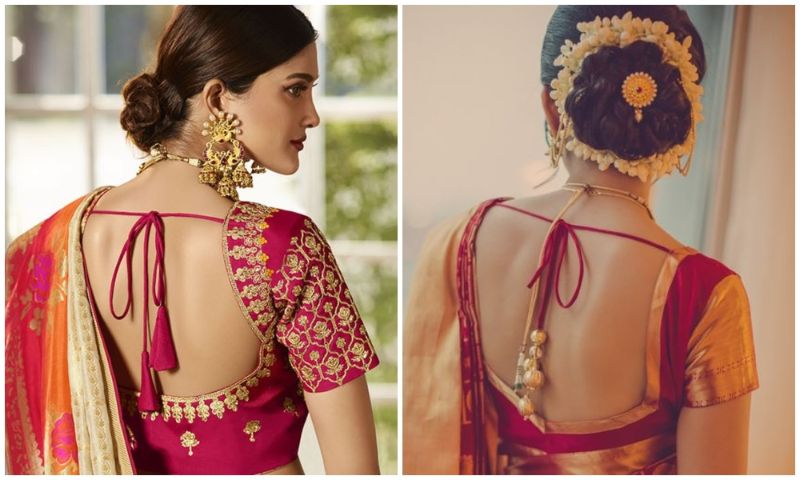 9. Deep Neck and princess Cut Blouse Design
Usually brides and middle aged woman prefer to wear the deep neck blouse design, but nowadays it's absolutely common to wear deep neck blouse design. The deep neck at the back and princess cut design in front will give your attire a statement look, just imagine! Moreover, the best part about this blouse design is that you can wear a heavy choker necklace along with this blouse to leave a long lasting impression on others every time you will make a bold appearance on the party or occasion.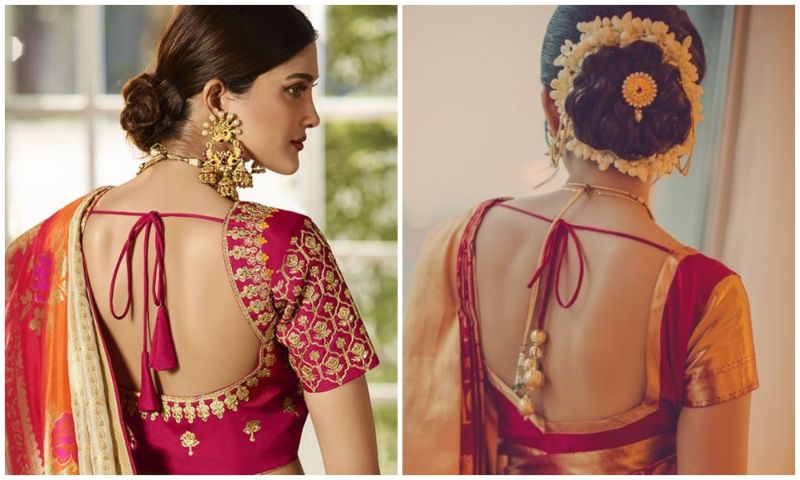 10. Half Stand collar and Princess cut Blouse Design
The super sassy and super stylish princess cut in tandem with the half stand collar in a blouse design is definitely a perfect solution for parties and special occasions. You can easily pair this stylish blouse with one of your stunning and designer Sarees to leave everyone stun at the party. In addition, to complete the look, the best is to accessorize it with classy and elegant jewellery and a gorgeous high heel pumps to make a style statement.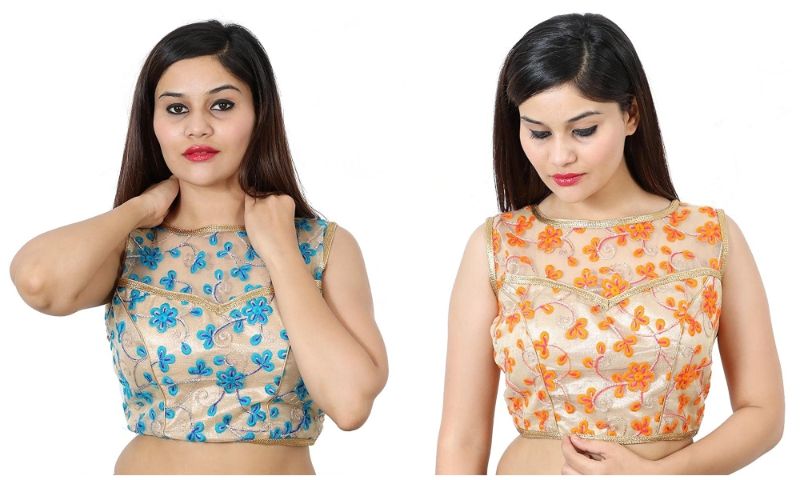 11. Deep Front Neck Blouse and Princess Cut Design
Before purchasing the trendy and readymade blouse, you must-have explore several online stores and websites to wear your traditional attire in an appealing way, right? Well, this time before you begin with your purchase, you should check out this stylish and trendy deep neck front blouse in conjunction with princess cut design, especially at the front for a super sassy and exceptional look. You can definitely pull off this blouse with a stunning saree.
12. Net Sleeves Princess Cut Blouse Design
Do you admire wearing the net sleeves in a sheer fabric? Then what are you waiting for? Your choices can definitely make a difference in your styling the traditional attire. The combination of net sleeves and princess cut blouse design is absolutely adorable to wear it on evening parties and functions to add a sing to your entire appearance and personality.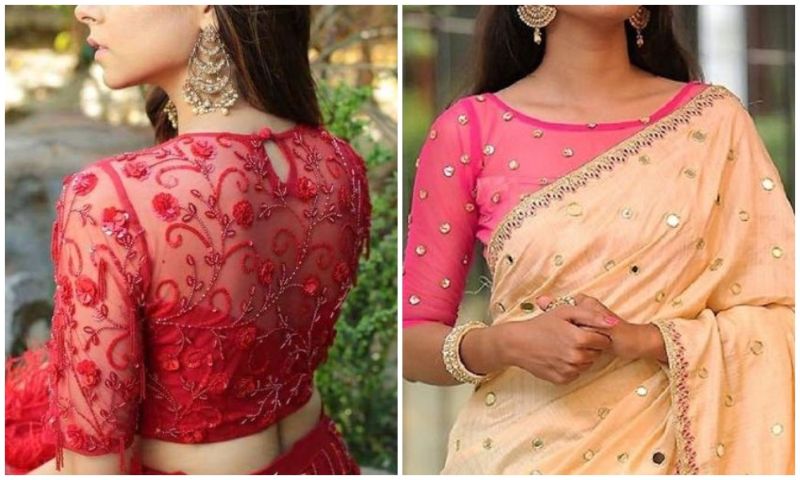 13. Sleeveless Princess Cut Blouse Design
No doubt, sleeveless blouse designs are ruling the fashion industry because of its super classy look. To look like a div on special occasions, gatherings or parties, sleeveless blouse design is a perfect choice to go along with. Moreover, the princess cut and adorable key-holes in front of the blouse will make you look like a popular and fashionista celebrity.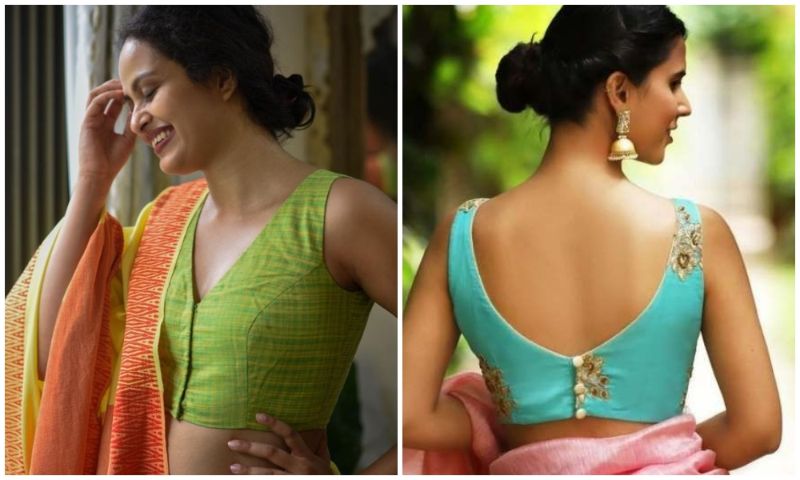 To conclude, these were the top 13 classy princess cut blouse design, which can make every woman look pretty and gorgeous in ethnic garb.