Nowadays, the latest and designer blouse sleeve designs are dominating the trend. Besides the designer blouse, what attract the most at first sight are blouse sleeve designs and patterns.
If you have already decided your blouse design, then it's the right time to choose a remarkable blouse sleeve pattern as well. To get an amazing blouse sleeve design stitched from the tailor, then check out some of the prevalent and stylish sleeve design patterns.
Blouse Sleeves Design Patterns
1. Off Shoulder Sleeves Design
You must have designer and modish off shoulder tops in your wardrobe collection, then why not to experiment it with your traditional garb? The ultra-chic and super stylish off shoulder blouse in tandem with the cascading sleeves design will make your entire saree look fascinating and attractive. Off shoulder blouse along with the cascading sleeves pattern is definitely a perfect combination for girls and ladies.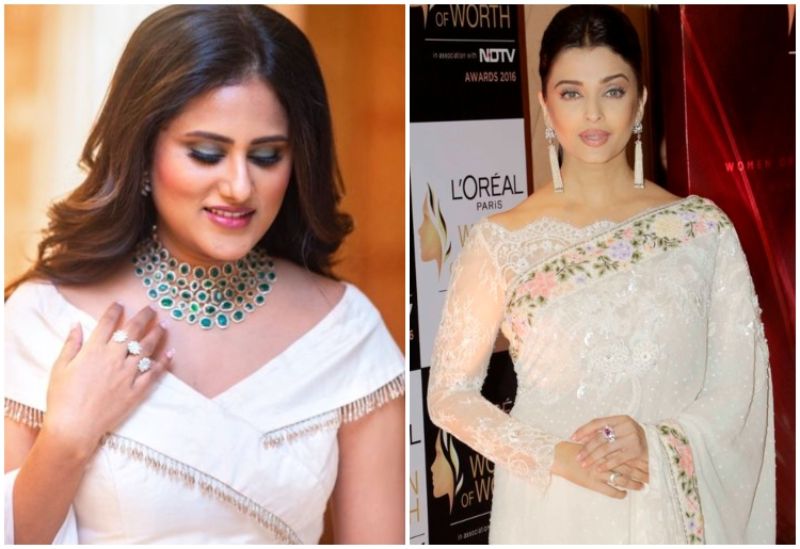 2. Embroidery Patch Work Sleeves Design
To add an oomph factor to your conventional saree look, then this Hatke Embroidery patch work sleeve design is a befitting one. Without any second thought, add an a stunning patch work to your blouse sleeve and rock the beautiful saree or lehenga look this wedding season.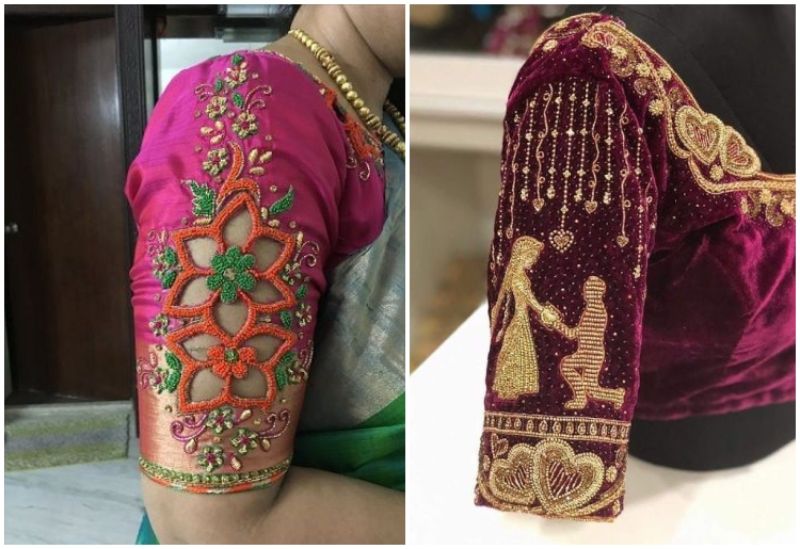 3. Floral Embroidery Blouse Sleeves Design
Do you remember the Deepika Padukone's wedding party look? Yes, the stunning floral lehenga in combination with the floral blouse and sleeves made her look like a surreal beauty queen. You can opt for the floral embroidery blouse sleeves to look mesmerizing in Indian ethnic wear. Just make sure that you go with the right jewellery with this blouse design.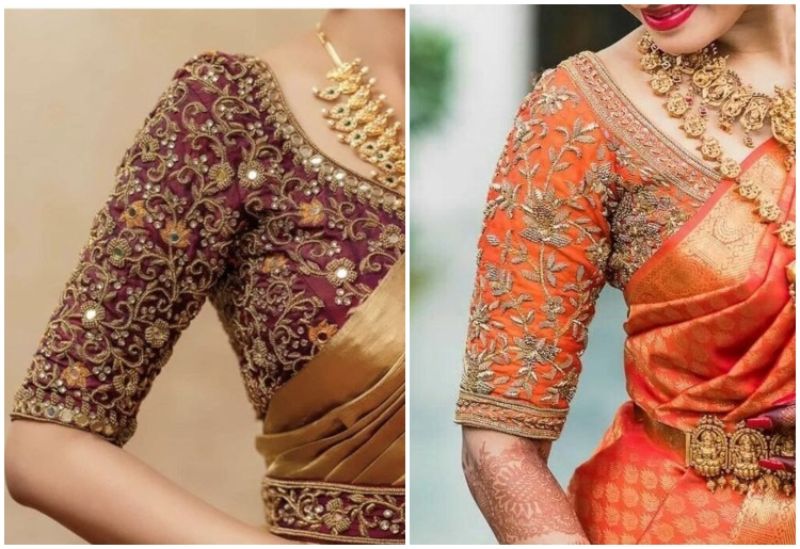 4. Off Shoulder Sheer Blouse Sleeves Design
Even in off shoulder blouse design, the sleeves patterns are coming up with distinctive designs and style that you can experiment with. Off shoulder blouse design in spaghetti style and sheer lace sleeves is just a lovely pick to go with the daytime wedding occasions and parties. If you have pastel shade lehenga or saree, then sheer sleeves blouse design is absolutely a perfect choice.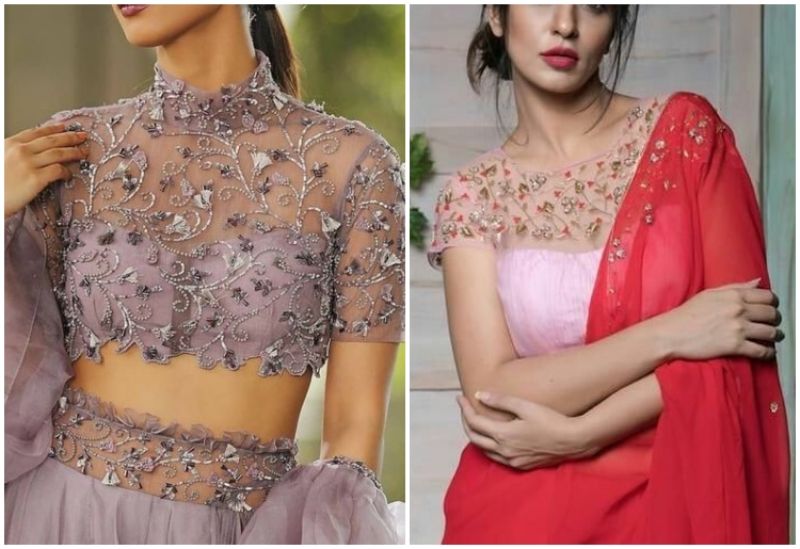 5. Blouse with Bell Sleeves Design
The flared and flowy sarees in georgette or chiffon fabric material also demands an amazing blouse design along with the sleeves pattern. As bell sleeves design is immensely trendy, then pick and choose to go with this beautiful sleeves design in fusion with the border embroidery work if you are getting it stitched for a wedding occasion.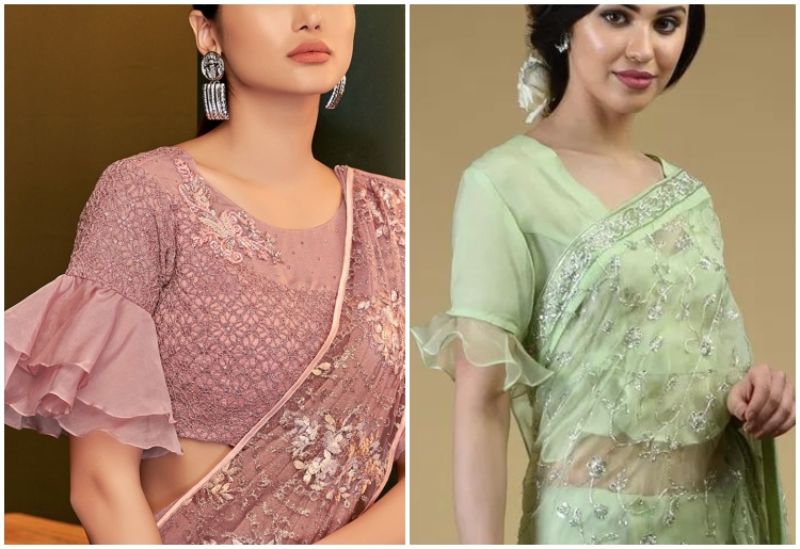 Latest Blouse Sleeves Design
6. Cold Shoulder Blouse Sleeves Design
Cold shoulder blouse sleeve design isn't going out of trend and undoubtedly, you must have tried the cold shoulder sleeves in your western as well traditional outfits, right? If not, then cold shoulder blouse sleeve design with a perfect blend of exquisite embroidery work is what you should opt this time. To leave everyone stun on every occasion, cold shoulder blouse sleeves along with exceptional embroidery work is definitely a deadly combination.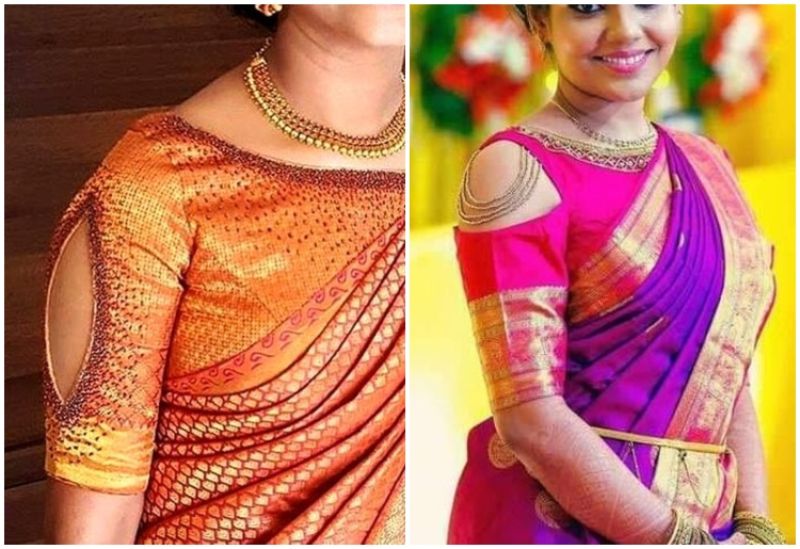 7. Multi Layered Frilled Bell Sleeves Design
What about the combination of frills and bell sleeves in a blouse design? Well, it's absolutely a gorgeous pick for all the girls and ladies. Of course, the frills and bell sleeves blouse design are ruling the trend, but without any doubt, it's a stunning pattern to try at least once. Moreover, make sure that the sleeves should be long and not short as it can ruin the look and feel of this blouse sleeve design. This blouse sleeves design will go perfectly with any plain and simple saree or lehenga.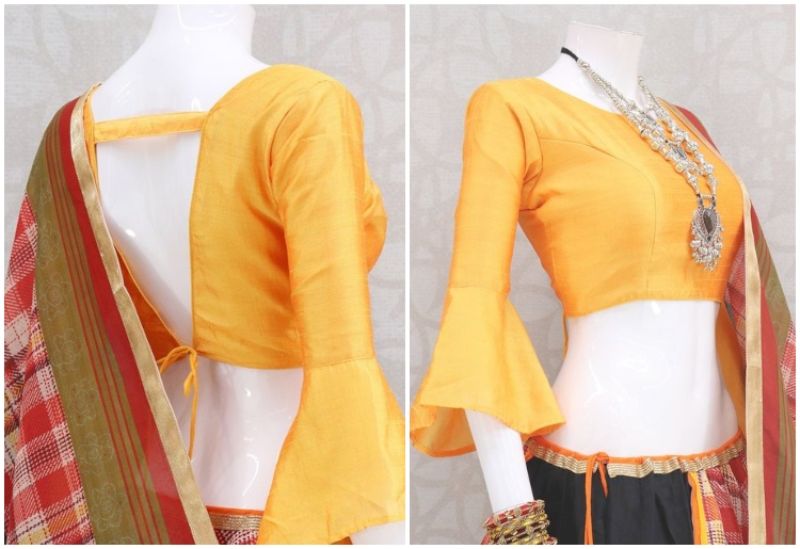 8. Magnificent Bird Motif Sleeves Design
If you have white fabric material in blouse, then magnificent and lovely bird motif sleeves is truly an amazing choice. Go with the pastel chiffon saree or any designer multicolour lehenga and then team it up with this gorgeous piece of bird motif sleeves blouse to make a bold and beautiful appearance on the occasion. Even if you are searching for your own pre-wedding occasion, then this combination is absolutely worthwhile.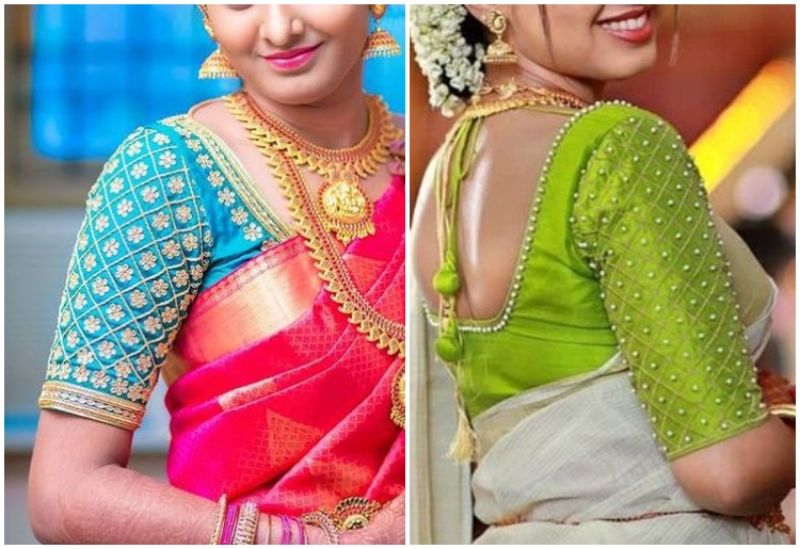 9. Peacock Motif Zardosi Blouse Sleeve Design
In bridal wear, the Zardosi embroidery work is quite prominent. If you love to experiment with the stunning embroidery patterns, then peacock motif Zardosi work on blouse sleeves is what you must look for this time. This statement style blouse sleeve design in elegant embroidery work is something that you can even wear it on your wedding functions.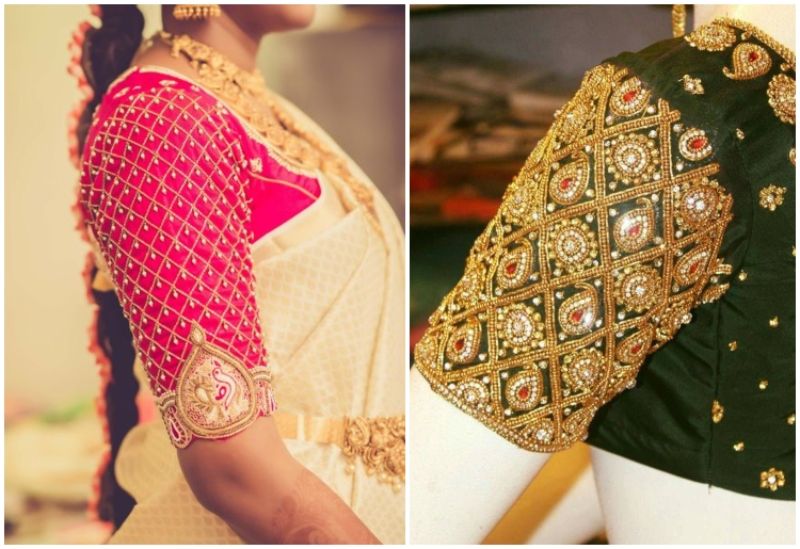 10. Thread Work Gold Embroidery Blouse Sleeves
The intricate detailing of the gold embroidery work on the blouse sleeves is another prominent and latest design. Along with the gold embroidery work, there are sterling embellishments done with beads and pearls on sleeves.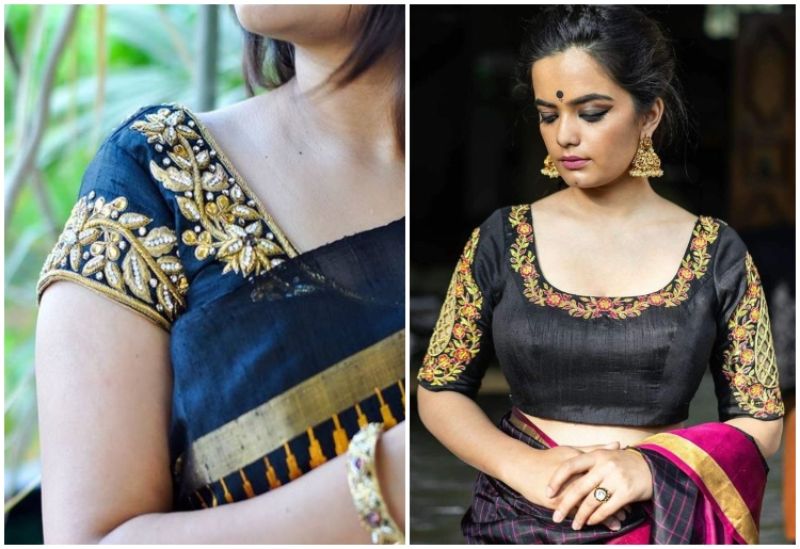 Latest Full Sleeves Blouse Design
11. Modern Mirror Work Blouse Sleeve Design
If you are opting for a net or chiffon saree, then the modern style mirror work on the blouse sleeves in detailed work is just appropriate. It's a beautiful and a great option for the girls and ladies to wear the modern mirror blouse sleeves design in pairing with a designer net or chiffon saree.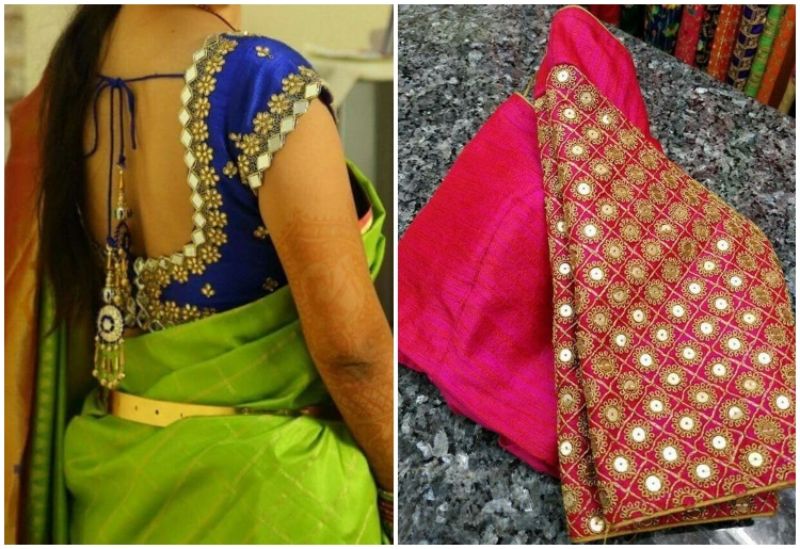 12. Freakish Frills Blouse Sleeve Design
Even in frills sleeves blouse design, you can explore and pick the best one according to your choice. One of the most popular blouse sleeves design in freakish frills. The voluminous and peculiar in design and pattern, this specific sleeves design will make your traditional saree look an elegant and stylish one.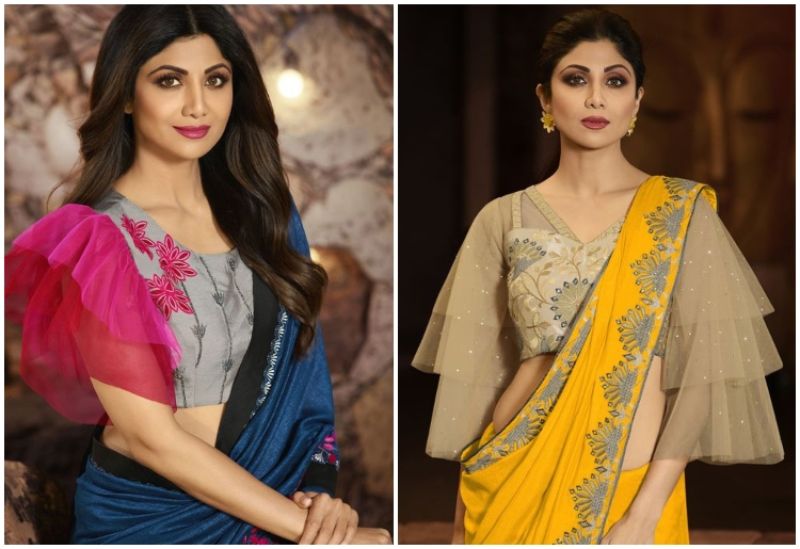 13. Voluminous Blouse Sleeves Design
The voluminous blouse sleeves design is something that you should experiment with your designer and super swanky sarees. The big puff that's voluminous in round neck blouse design can match perfectly with any designer saree.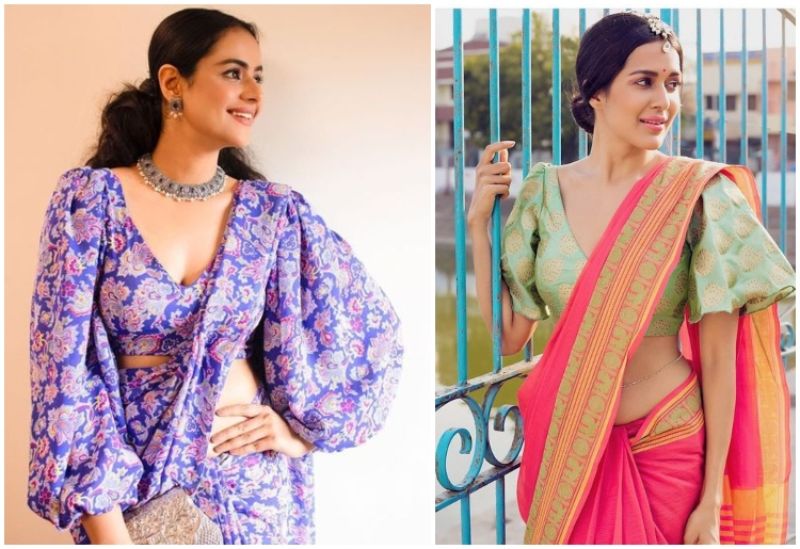 14. 3D Flower Detailing Blouse Sleeves
If you are searching for a designer piece in blouse, then 3D flower detailing along with the sequence and cutdana work is worth the single penny. You can try this with gorgeous sleeves design in your blouse and pair it with a stunning saree to rock the reception or cocktail parties.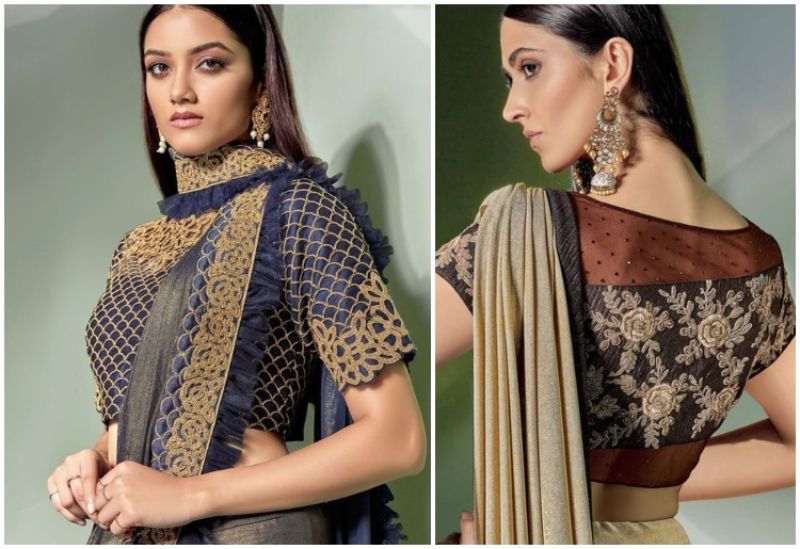 15. Cold Shoulder Blouse Sleeves with Maggam Work
The cold shoulder blouse sleeves in amalgam of Maggam work is definitely a great option ladies. The heavy work done on the blouse sleeves along with beautiful embroidery and motifs is absolutely worthwhile.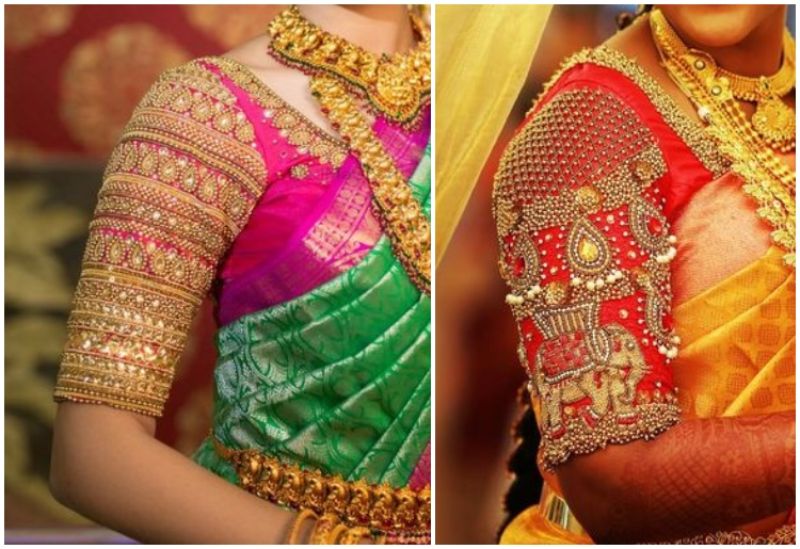 New Blouse Sleeves Design
16. Sheer Cape and Embroidery Blouse Sleeves Design
The fusion of sheer cape and embroidery work in blouse sleeves is definitely a peculiar style that can be pulled off with an amazing saree. The ultra-chic and super sassy blouse sleeves design can be paired with a contrasting silk saree.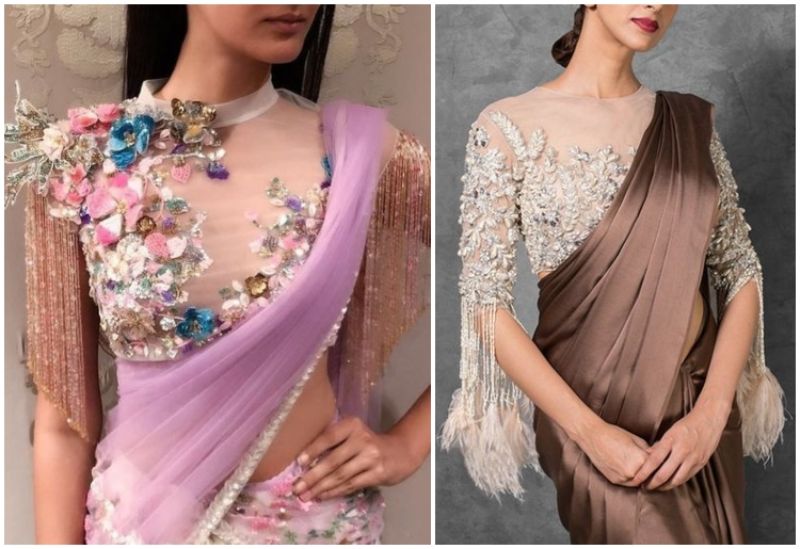 17. Gold Floral Embroidery Blouse Sleeves
The beauty and charm of the gold floral embroidery blouse sleeves is irresistible, especially for the brides. The delicate and intricate gold embroidery in distinct floral patterns can make your blouse design much more attractive and beautiful.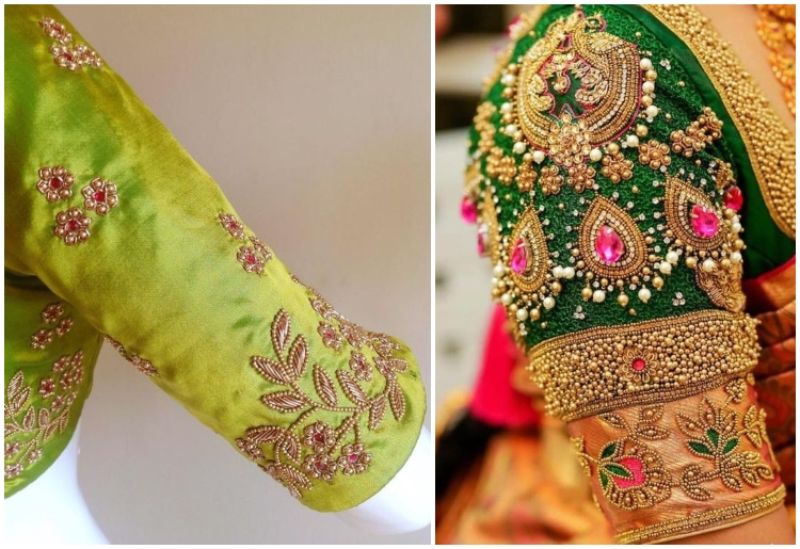 18. Full Sleeves Blouse Design with Motifs
Absolutely trendy and effortlessly classy, full sleeves along with graceful motifs on it makes the blouse design alluring to wear it on special occasions and gatherings. The heavily embellished saree or lehenga can be teamed up with the full sleeves motif design blouse to make heads turn on your way.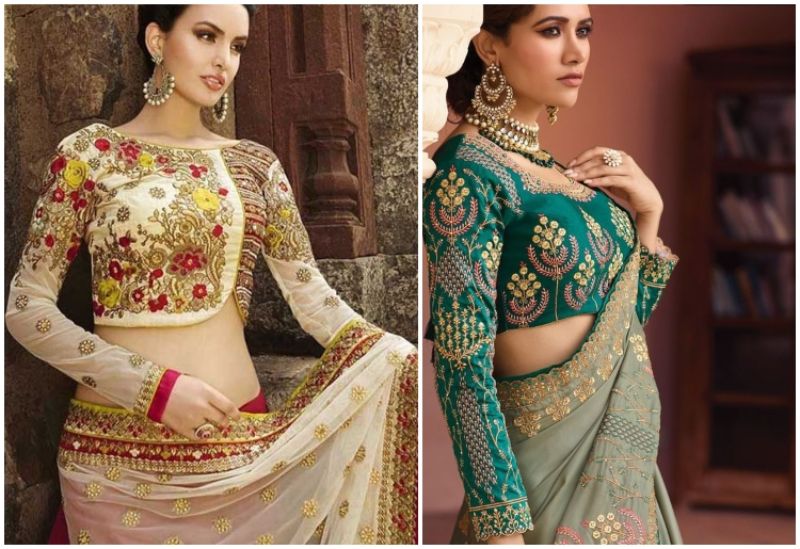 19. Gota Work Blouse Sleeves Design
The classic and traditional gota patti work on blouse design is quite common but what makes it unique and interesting the gota patti wok on the sleeves as well. The stunning gota patti wok along with 3/4th sleeves is absolutely stunning in design and pattern.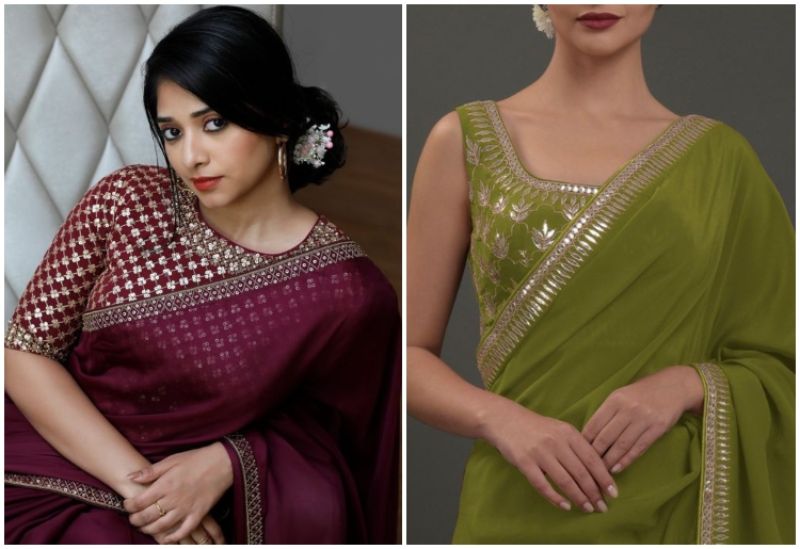 20. Elegant Band Embroidery Blouse Sleeves Design
If you prefer wearing the raw silk blouse, then to make it look extraordinary you should opt for the elegant band embroidery blouse sleeves design. Assuredly, it's a unique and beautiful embroidery work done on the sleeves.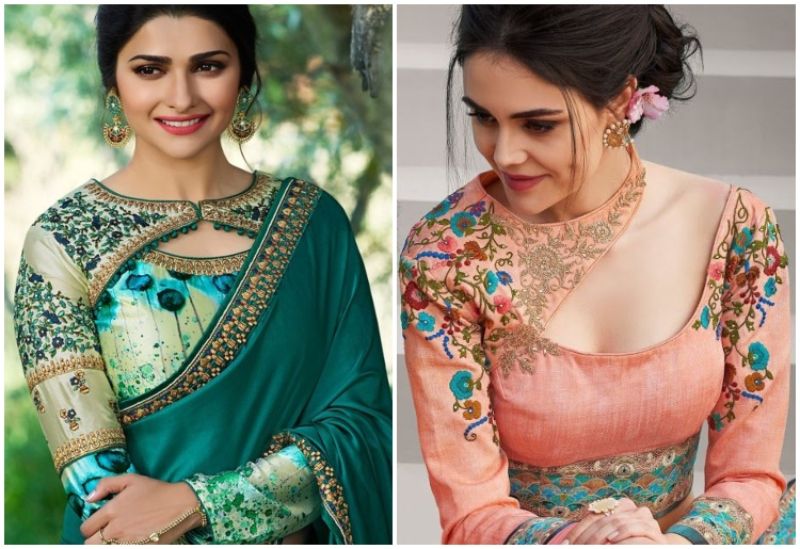 To sum it all up, these were the top 20 latest and designer blouse sleeves design that can surely help you for the reference when you are in a hurry to get it stitched from the tailor as soon as possible.