For fashion freaks, the distinguishing nighties in distinctive colours, shapes, sizes and designs are must for the nightwear. Apart from the trendy and fashionable designs, the fashionistas look for comfortable nightwear, which has a soft and smooth fabric.
If you are a fashionista too, then you definitely need to know about various styles and designs available in nighties and picking up the right one for your wardrobe. Therefore, catch a glimpse of the below mentioned 12 distinguishing nighty patterns, which you can buy according to the winter and summer season.
Ideal Nightwear Ideas for Women
1. Lace Nightwear
The lace nightwear is quite trendy nowadays and every woman prefers this nighty styles because of its comfortability. The frills and smooth fabric definitely makes a perfect combination. Lacenighties come in variety of fabrics and bright tints. You can choose the smooth satin fabric in two-piece nighty, which has some pleasant designs and patterns.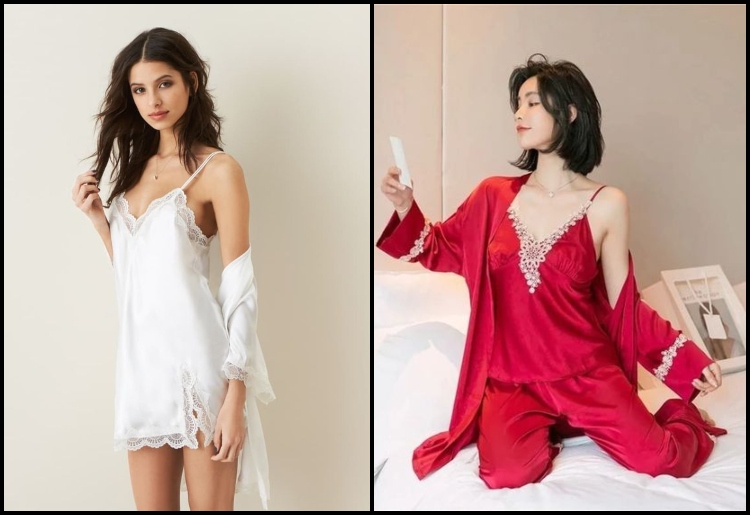 `
2. Pleated Nightwear
The small pleats around the neck and flare look of this nighty design is surely eye-catching. There are different styles available in pleated nightwear from which you can choose the best design and colour.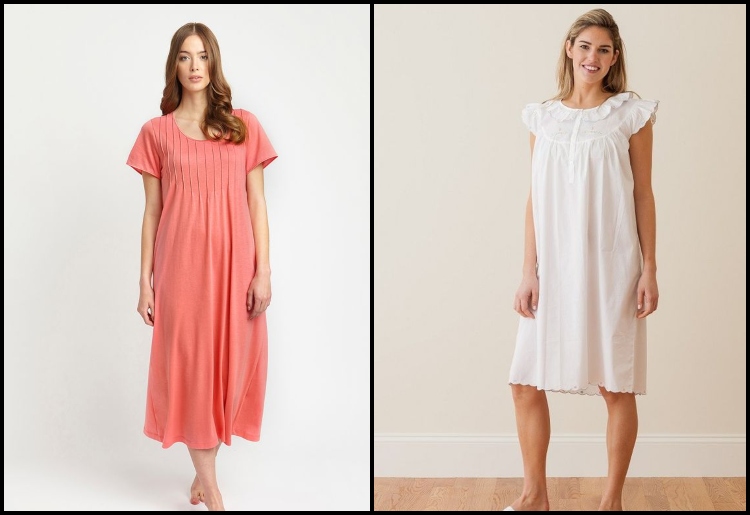 3. Shirt Style Nightwear
For a warm and comfortable night wear, you should try this stylish and unique shirt style nightwear, which is fully buttoned till the end.  For honeymoon and special vacations with your partner, you can purchase three-piece nightwear in lace borders along with a robe. You choose and pick the dark enticing hues in this style of nightwear.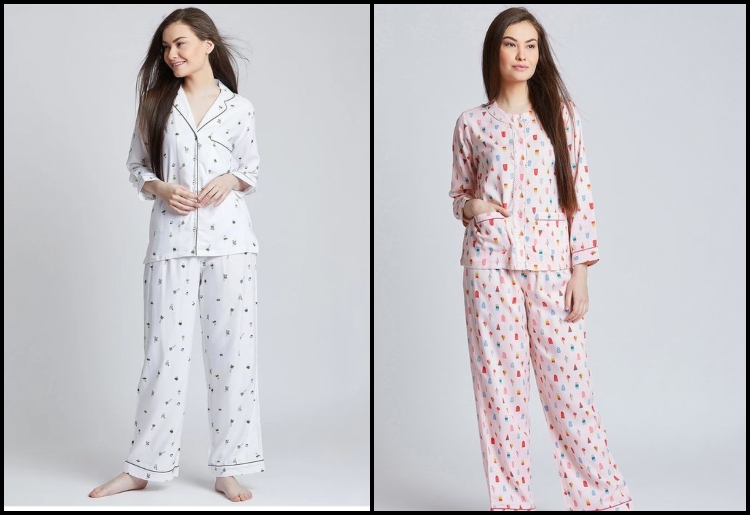 4. Victorian Style Nightwear
Victorian style nightwear is a traditional and conventional style of nightwear, which has puffed sleeves and embellished neckline with buttons, pleats and frills.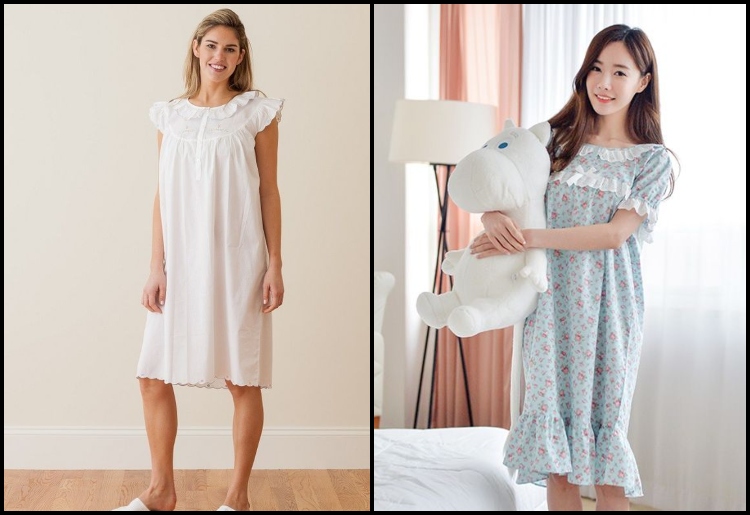 5. Velvet Fabric Nighty
For the winter season, velvet fabric nighties are absolutely befitting. The cozy, comfortable and soft velvet fabric nighty in different prints and designs is definitely the one which suits every body type.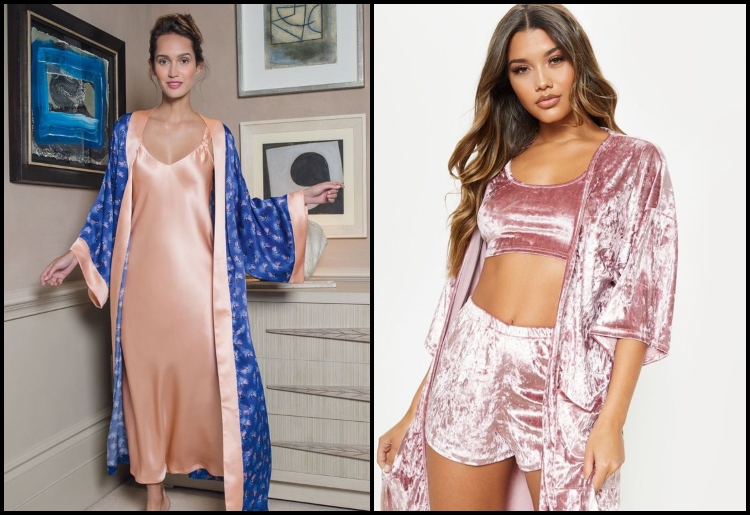 6. Long Gowns
The regular and fully covered long gowns in different fabrics are preferred by almost every woman as a nightwear. You can choose the digital prints and vibrant colours in long gowns.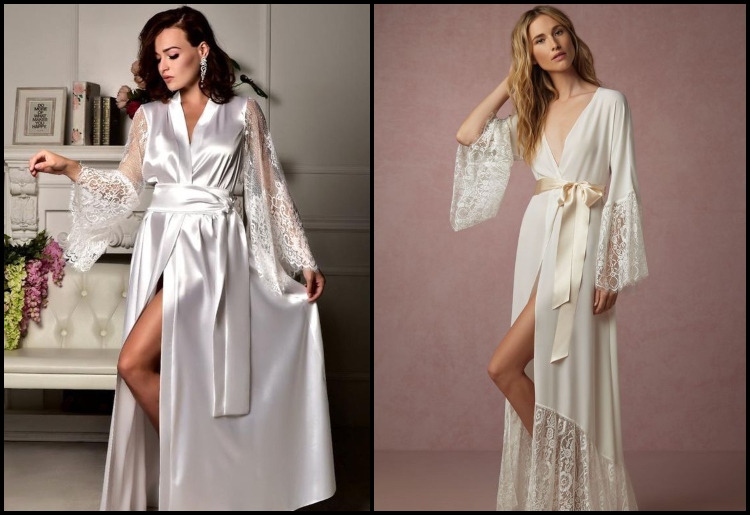 7. Quilted Nightwear
For stormy and extreme cold nights, you must be searching for warm yet comfy nightwear. Well, you should prefer to buy quilted nightwear, which is east to wear and feel like a blanket. The loosely-fitted and ankle length kaftans are perfect additions for the nightwear collections. Moreover, the sleeves are also loose and airy in style and come in different fabrics.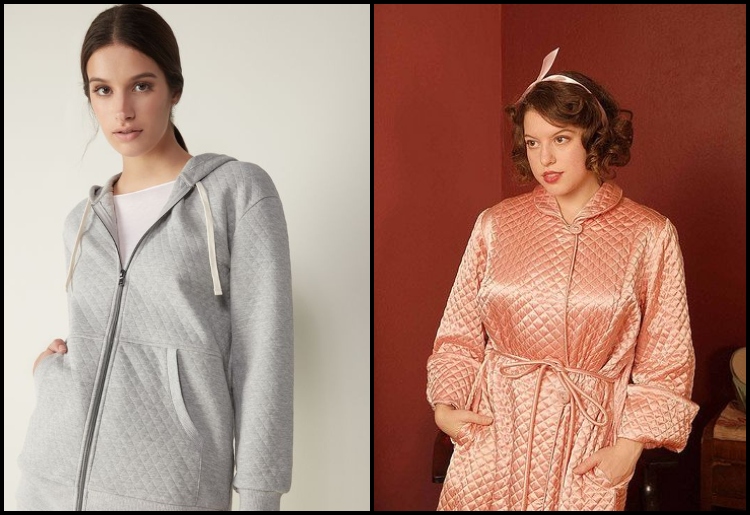 8. Fleece Nightwear
One of the most popular and trendy nighties for woman and girls are fleece nighties. For the winter season, the fleece nighties are simply body warming and the adorable designs and bright colours makes it more appealing.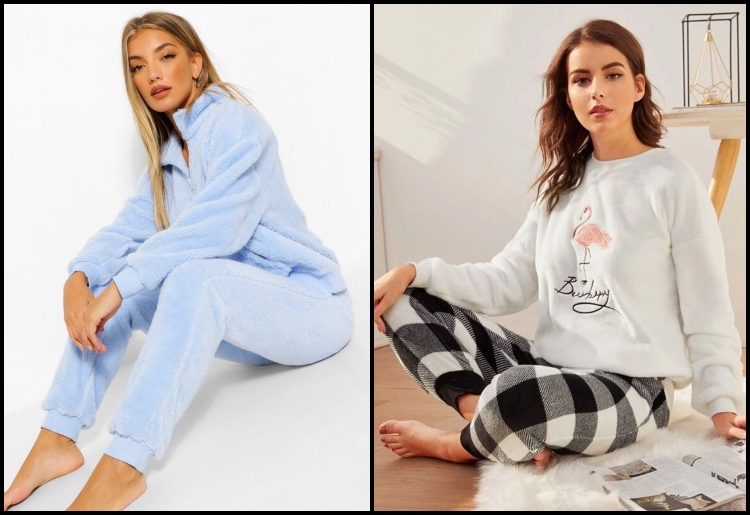 9. Summer Style Nighty
For the summer season, we usually look for cool, refreshing and ravishing nighties to wear at night. The summer style nighties are slackly-fitted and bit airy, which makes them perfect for the summer season.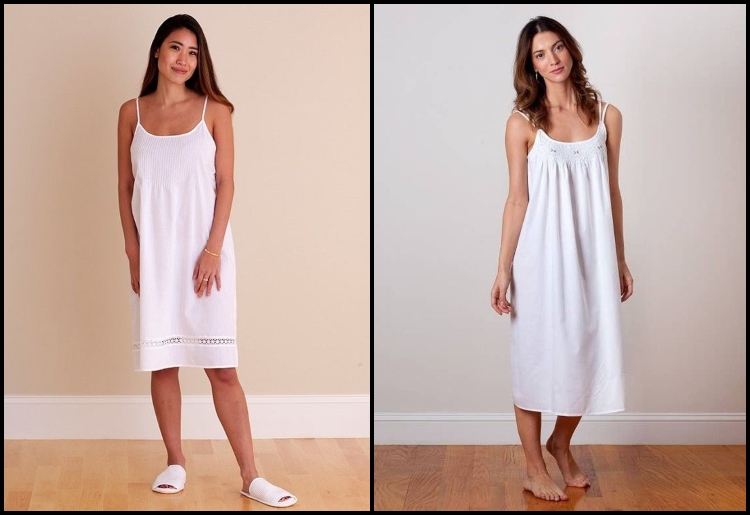 10. Cotton Nighty
The soft and smooth cotton fabric in nighties is always in trend. You can purchase the cotton nighty in different floral patterns according to your choice. The trend of British night pajamas came from the England which is classy and appealing. For the paring, it usually comes with a basic shirt with the same colour combination.
11. Bridal Sleep Shorts
For young ladies, sleep shorts are one of the best nightwears. From basic designs to floral or digital prints, you will surely get a diverse variety of designs and patterns.  For newly wedded brides, bridal nightwear is simply stunning. However, there are different designs, styles, shapes and colours available in bridal nightwear due to which it becomes an arduous task to select the pertinent one.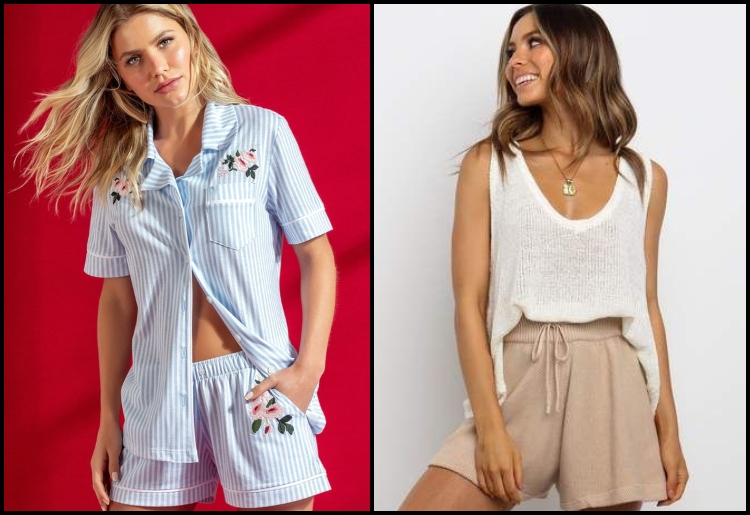 12. One piece & Jumpsuit Nighty
The elegant and alluring one-piece nighties are appropriate for the hot weather. To beat the heat, you can wear the short one piece nighty as nightwear to keep it comfy. Nowadays, jumpsuits are absolutely trendy and apart from nightwear, it can be worn as casual wear as well. Jumpsuits are stretchable and comfortable to wear, especially at night.