Eid Mehendi designs are extremely trendy and popular, which are tried on every occasions and function. In India, majority of Indian women prefer to try Pakistani Mehendi designs as they have intricate and stunning designs. The heavy motifs and beautiful designs can be tried out with different outfit on special occasions and festivals.
If you are planning to try Pakistani Mehendi designs this year for a special occasion, then you must look for the below-mentioned fashionable, stylish and gorgeous mehndi designs to make a fashion statement. So, here's the list of the 12 beautiful mehndi designs, which are perfect for any occasion.
Top 12 Eid Mehendi Designs
1. Eid Special Mehndi Design
During the time of the Eid festival, every Muslim woman prefers to try the distinctive ornamental patches in mehndi design as they look gorgeous on the backhand.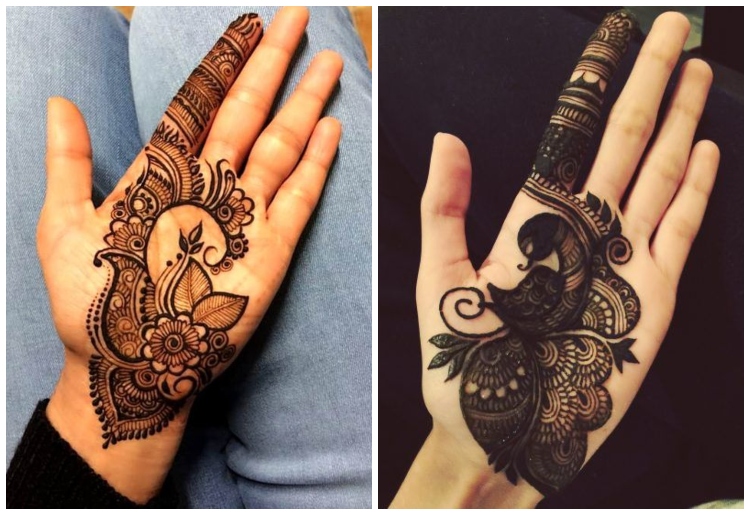 2. Shaded Style Mehendi
The simple yet stunning shaded style Eid Mehendi design is what you need to add zest to your outfit and appearance on functions. There's a beautiful trail with some shaded sleek lines to enhance the beauty of the motifs.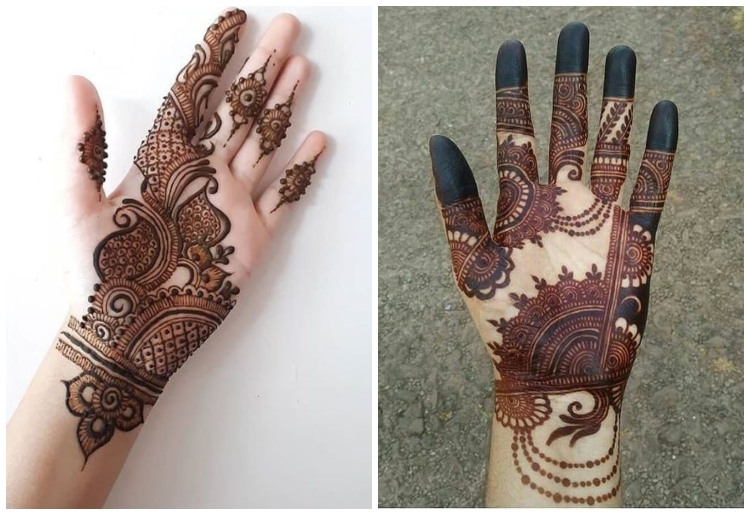 3. Bangle Style Floral mehndi
The marvellous floral pattern bangle style mehndi is quite appealing and alluring for every woman. The circular pattern is just perfect to embrace your bangles as well as elegant Eid Mehendi design.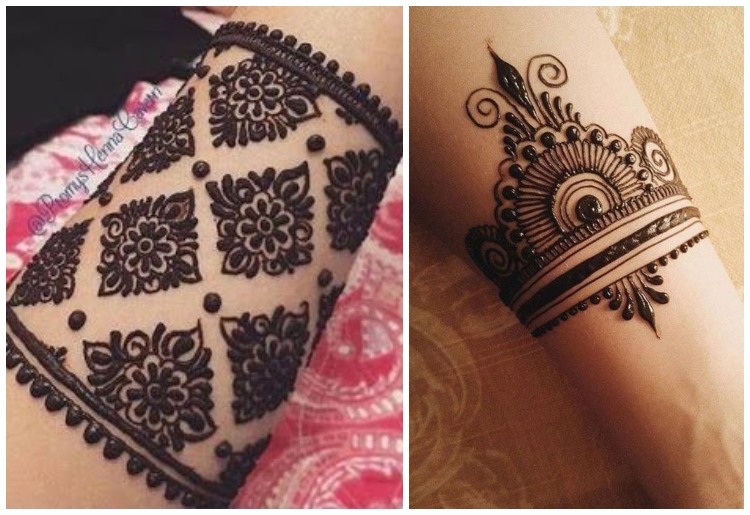 4. Abstract Mehndi Designs
The dark orange and black abstract motifs create a perfect mehndi design for young girls who are searching for something unique and stylish as it doesn't cover the full hand like other Mehendi designs.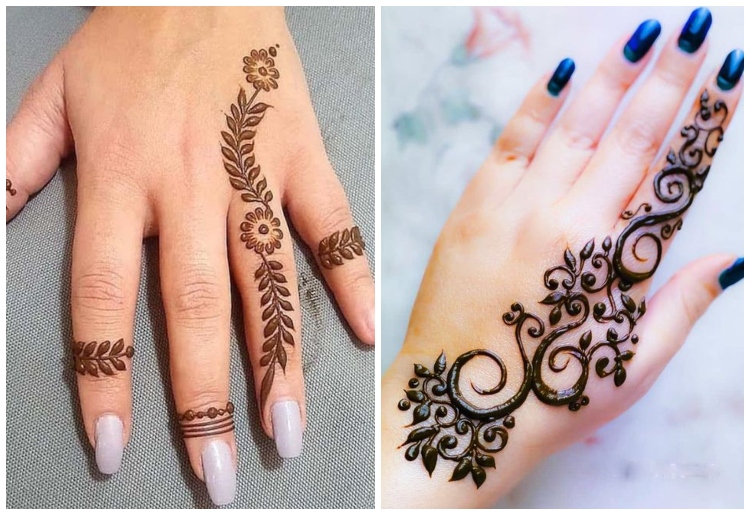 5. Red and Black Mehendi Design
The statement style red and black Mehendi is captivating and eye-catching. The floral patterns and leafy designs on both the hands make it a perfect Mehendi design.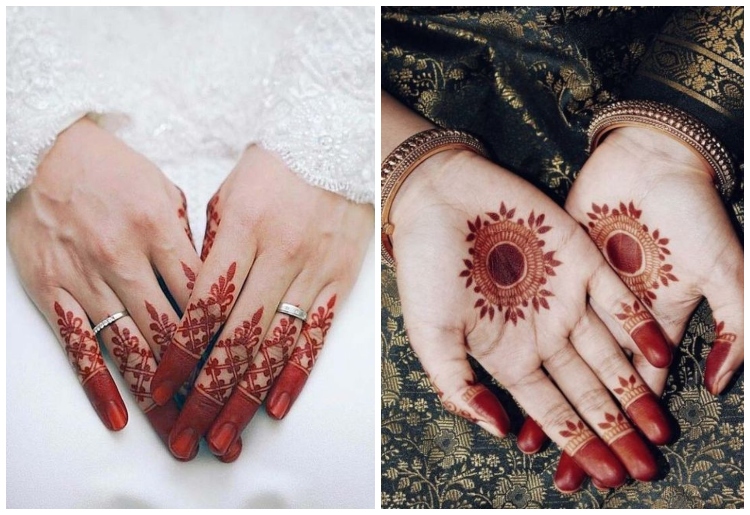 6. A-V shape Pakistani Mehendi
Nowadays, A-V shape mehndi designs are definitely on the top of the list. On the back side of the hand, there's an A-V shape Eid Mehendi design which starts from the middle of the wrist goes designed till the middle finger for a unique design.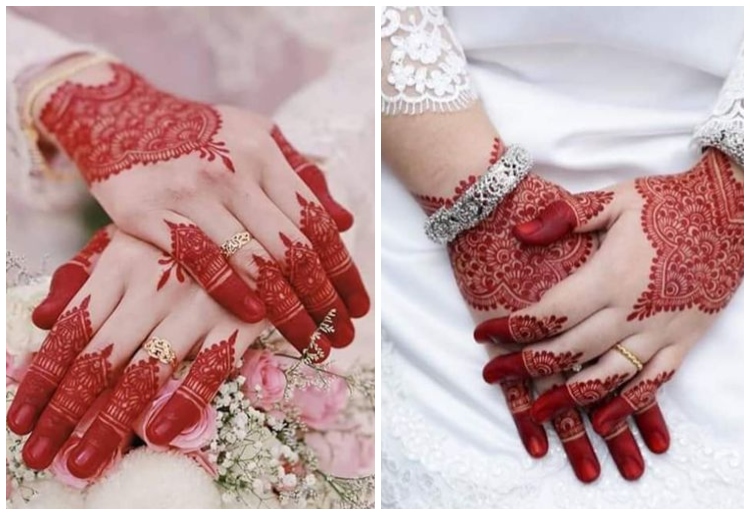 7. Circular Motif mehndi Design
In this Eid Mehendi design, a stunning and intricate circular motif is designed on the back of the hand, which resembles with the flower patterns.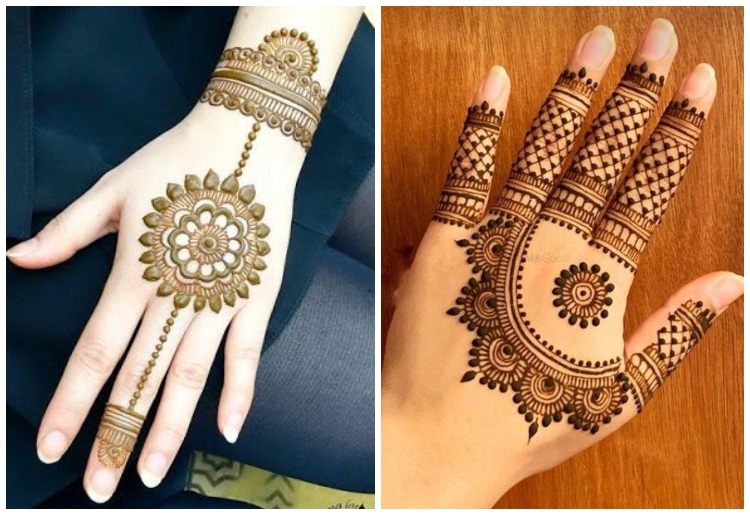 8. Exquisite Pakistani mehndi
The exquisite Pakistani Eid Mehendi design is quite renowned and trendy as it comes up with new filtrations and designs frequently. In this design, some colourful inks are used to enhance its beauty such as golden, green, blue etc.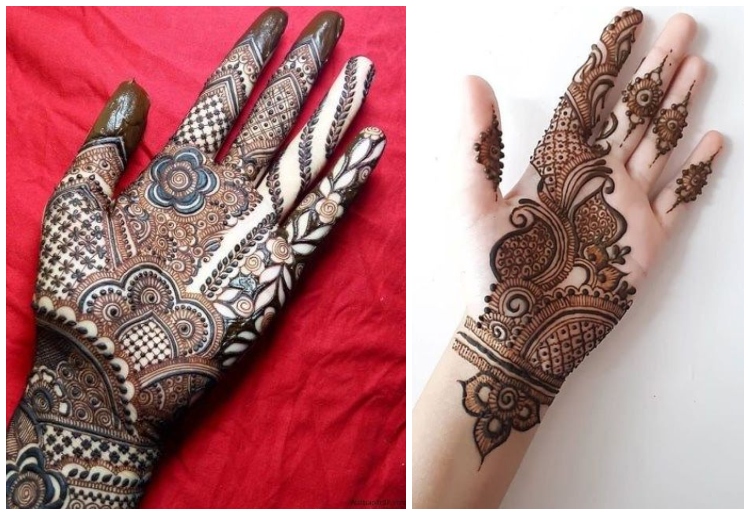 9. Peacock Style Mehendi
The simple peacock style Pakistani mehndi can be the perfect choice who doesn't love complicated or extensive designs in Mehendi. A beautiful peacock motif is designed at the palm and you are sorted!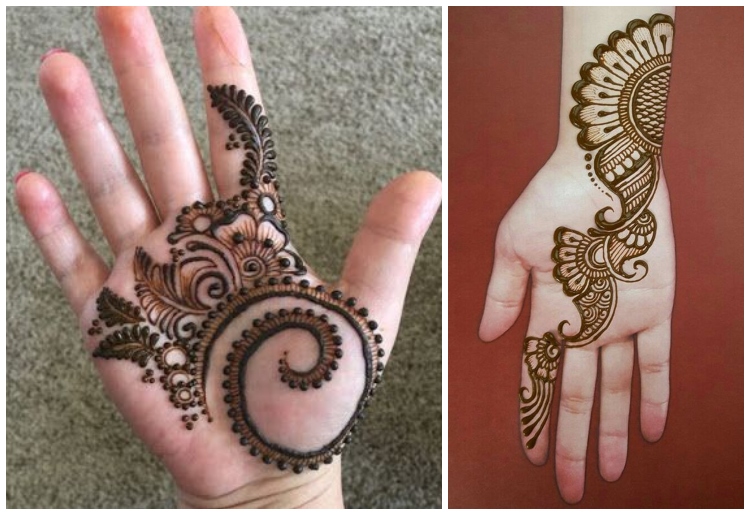 10. Stylish mesh Mehendi
The stylish mesh Pakistani Mehendi design are befitting for the family functions and festivals. To flaunt the beauty of mesh design Mehendi, you can add some classy rhinestones in it.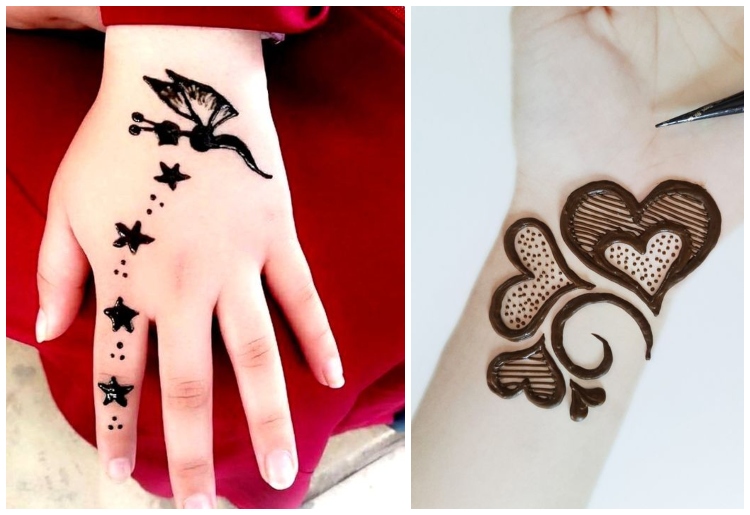 11. Bold Pakistani Mehendi Design
In bold and dark Mehendi design, the patterns and motifs are designed in a way to give it a bold and dark look especially at some particular designs in the middle or sidelines. You can go with this Eid Mehendi design with any ethnic outfit in your wardrobe collection.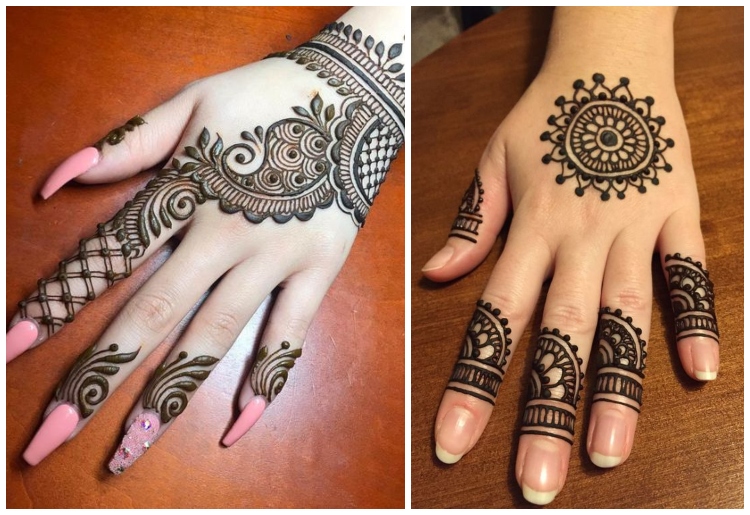 12. Patterned Flower Mehendi Design
It's a beautiful and gorgeous mehndi design which is suitable for every woman, whether young or an oldster. There are some stunning designs in flower patterns drawn on the backside of the hand.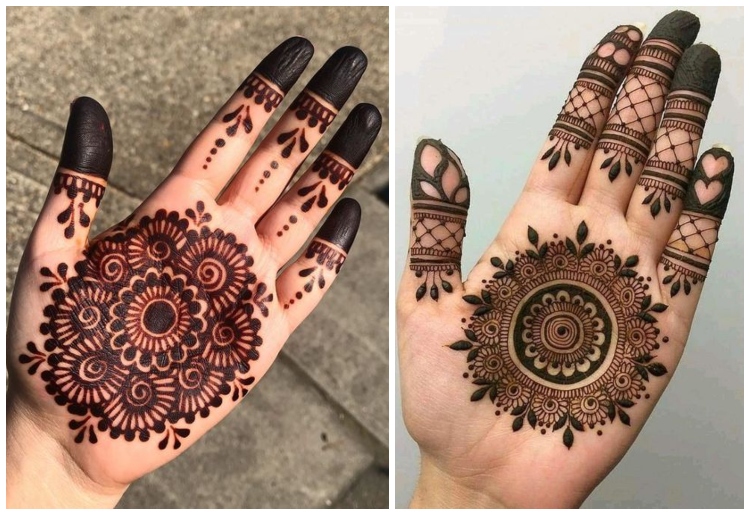 There's no doubt about the stunning and unique Pakistani Mehendi designs. The tantalizing and fascinating Mehendi designs filled with distinctive motifs and patterns will definitely take your breath away for a moment at least. Therefore, whenever you plan to choose the Mehendi design, you should look for the Pakistani Eid Mehendi designs.