We live in the fashionable world, where everyone loves to look modern and classy in their ethnic attire. Those days are gone when women have to settle for anything they find first, now they get a chance to explore from thousands of options.
When we are talking about ethnic attire, each piece has its own importance. But if its wedding or any special occasion, nothing can replace the place of lehenga and saree. These two are very graceful Indian attires, which has one thing in common- BLOUSE. The blouse is a crop top that makes a saree or lehenga complete. A stylish blouse has the power to enhance any simplest lehenga or saree. And you are lucky that these are found in so many different styles and designs. But one thing that makes a good impact is its sleeve design.
Sleeve designs make a good impact and decide its modern or ethnic look. There are many options in sleeve pattern itself and making a better option will make your shine in your readymade blouse. You can even choose the right pattern and get it tailored for yourself. So you don't know about different blouse sleeve designs? Here are 10 modern options for you:
1.Off-Shoulder blouse with Sheer sleeves:
Do you know even off-shoulder blouse can be found with sheer design? Yes! It is a new style and helps you to get a new and experimental look. These are more like a spaghetti-style blouse and looks amazing at weddings and parties. You can choose hem with embellishment work as they will enhance the overall look of your sari or lehenga.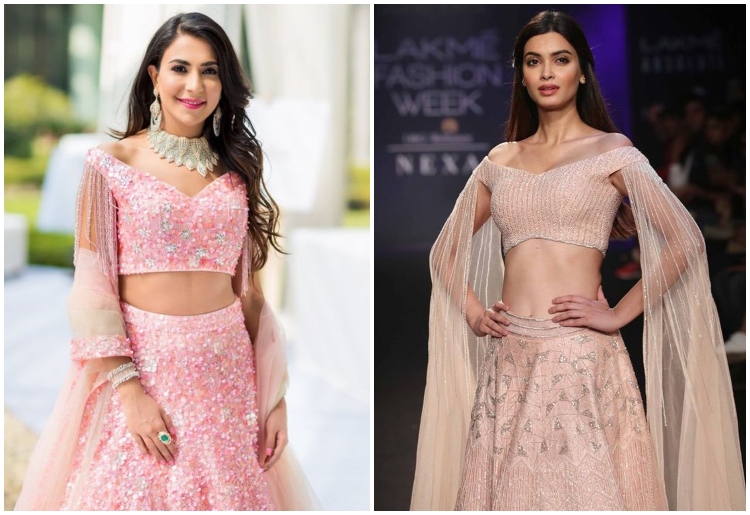 2.Cold Shoulder Blouse Designs:
Another very famous blouse sleeves pattern is cold shoulder and it is not going out of fashion very soon. These have the power to enhance western as well as traditional outfits. You can blend them with embroidery or embellishment work and match it with any attire. These Indo-western blouses will look fabulous at grand occasions.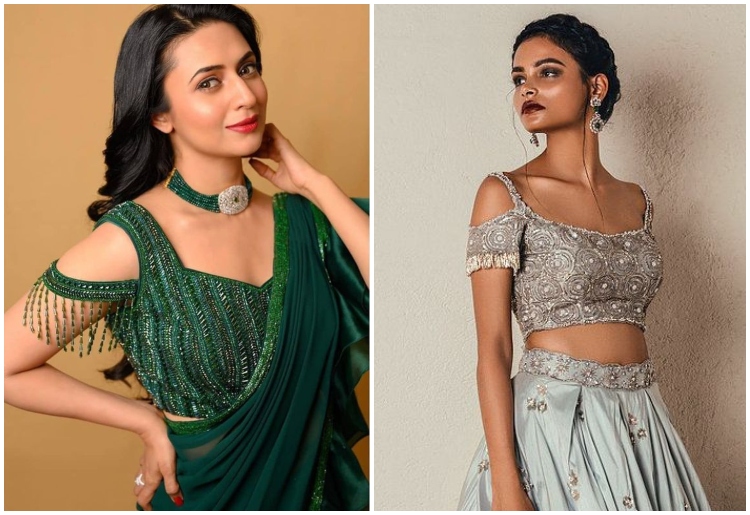 3.Full Sleeves Blouse Design with Embellishments:
There are a few blouse designs that have maintained their irreplaceable place in the fashion world, one of them is full Sleeve designs blouses. These are very sophisticated and preferred by ladies of every age group. When you want to buy full sleeve blouse designs, get it with heavy embellishment work as it will make it look richer. Try to combine its design with your lehenga or saree and rock it.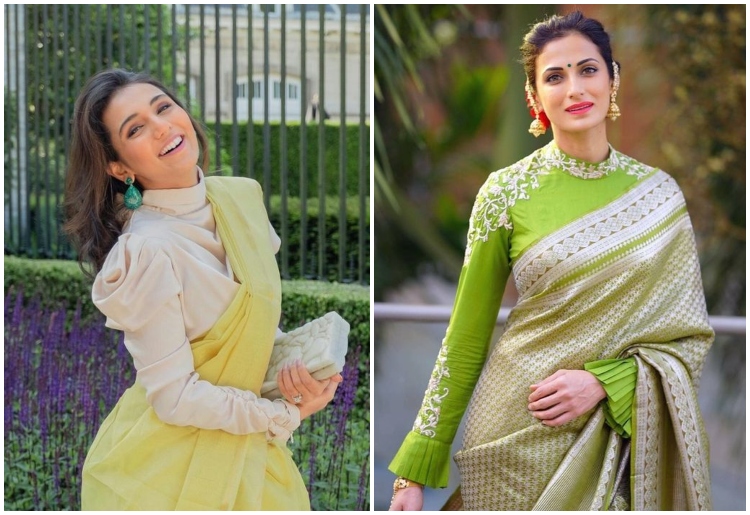 4.Sheer Cape Blouse Design with Embroidery:
The cape blouse has the illusion that you are wearing a shrug over the whole attire. It adds layers to the whole look and helps you look different. These are found with embroidery work, which makes it perfect in every sense. You can match such blouse and enjoy their ultra-chic sassy sleeve design. The fitted lehenga or sari looks the best with it.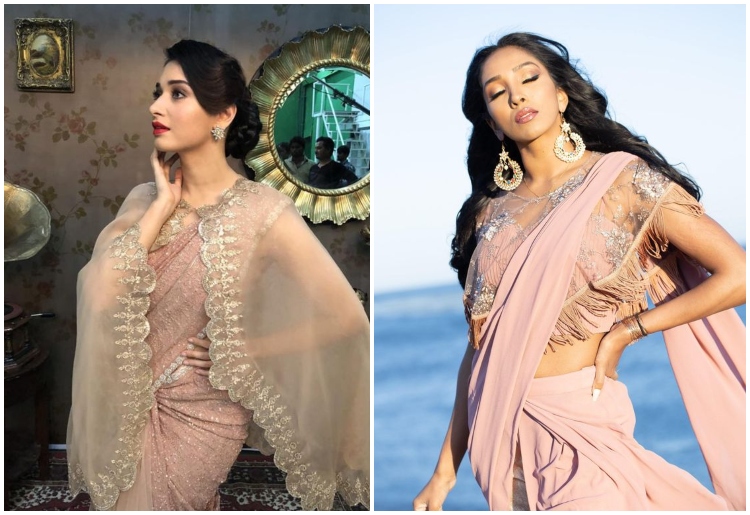 5.Voluminous Blouse Sleeves Designs:
Some sleeves have some extra volume on their sleeves and they help in adding fun to your boring attire. These are experimental and called as voluminous blouses. You can define the style and puff of the sleeves and wear it with any style of sari and lehenga. You will enjoy the way it will instantly highlight your look.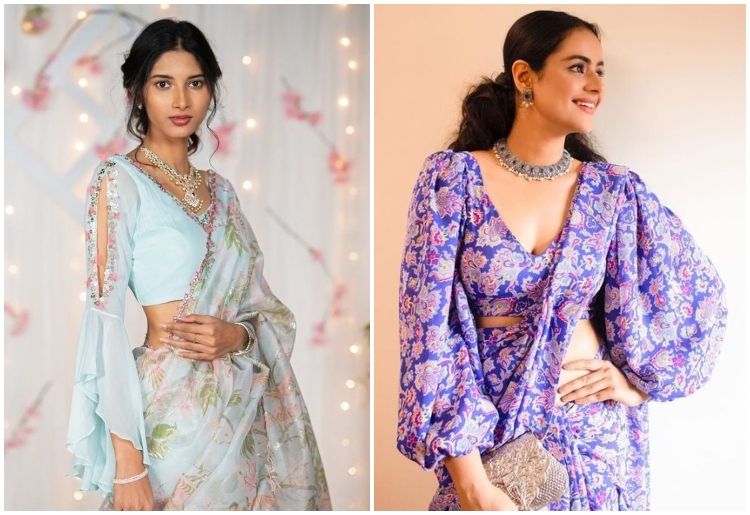 6.Blouse Designs with Bell sleeves:
Do you need flare and flowy look with your sari or lehenga? Wear them with bell sleeves. These looks the best in georgette and chiffon material and are highly in demand. Also, these sleeve patterns are very trendy and you can get this style in any sleeve length. These are again very playful and help you to shine at grand occasions.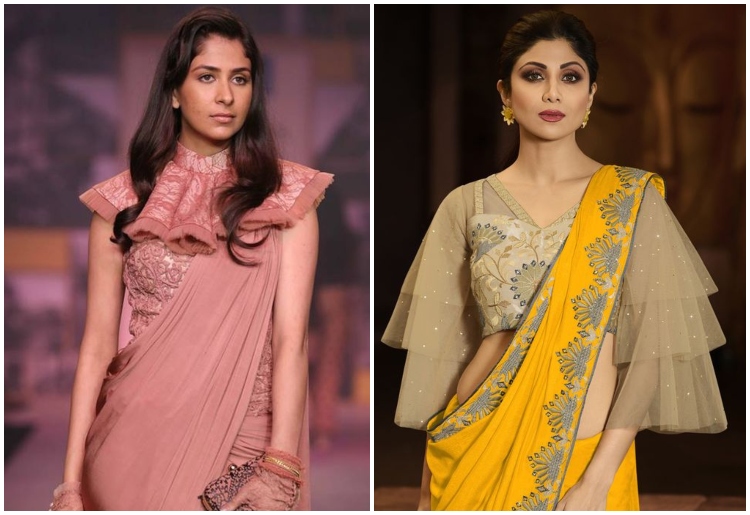 7.Freakish Frills blouse sleeve design:
Another frill design that is very famous in blouses is freakish. These have not too bulky frills on the sleeves and help you to get a minimalistic look. You can even add the same design on your sleeves and neck. The delicate touch of these pattern makes everything better. You can combine these blouse design with any style of the sari.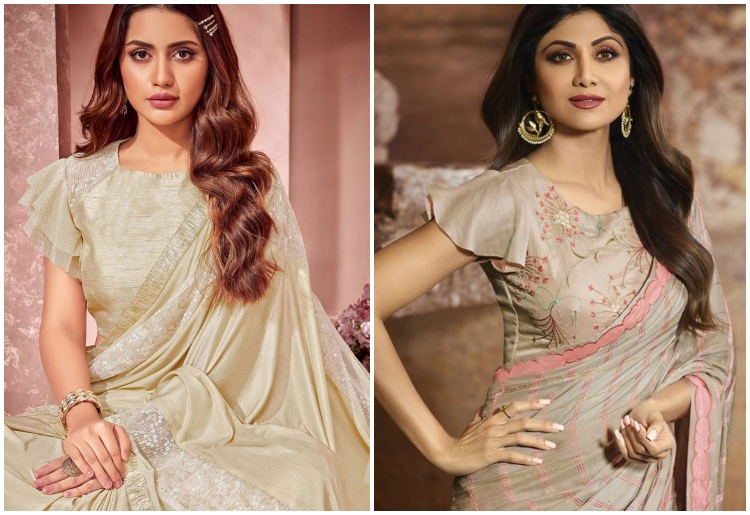 8.Cold Shoulder blouse with jewellery work:
Do you know some blouses have jewellery work on it? Yes! You heard it right. The cold shoulder blouses with jewellery work on the sleeves look really amazing. These are heavy and perfect for the grand occasions. You can choose the golden jewellery like work on your blouse and use it as another accessory. These will help you shine.
9.3/4th blouse with embroidered sleeves:
Just like full sleeve pattern, the 3/4th blouse design is very popular in our country. These are extremely sophisticated can helps women to look elegant. When these are found with heavy embroidered sleeve design, these start looking even better. So choose the embroidery and match these readymade blouses with any sari or lehenga.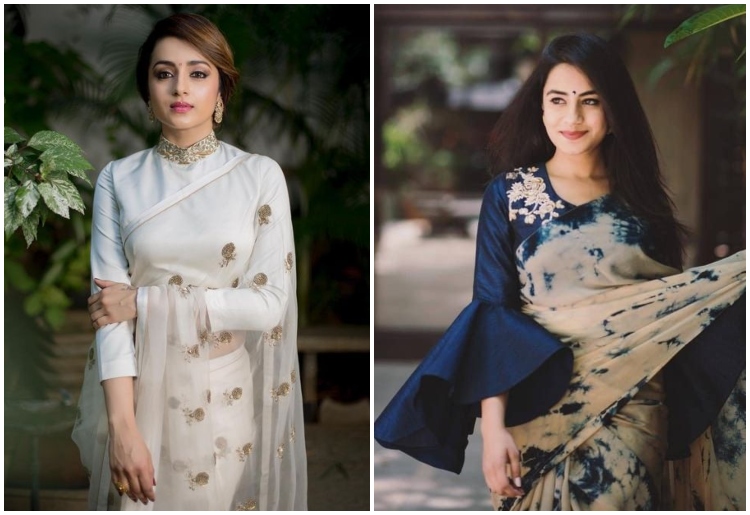 10.Blouse with bird Motif sleeves:
The Bird embroidery work in very popular in our country as it instantly highlights any boring lehenga or sari. These are bold and classy and golden bird pattern will always help you to shine. According to the occasion, you can decide the elegance and heaviness of the motif and let yourself shine in the rest. These statement pieces will maintain the overall class.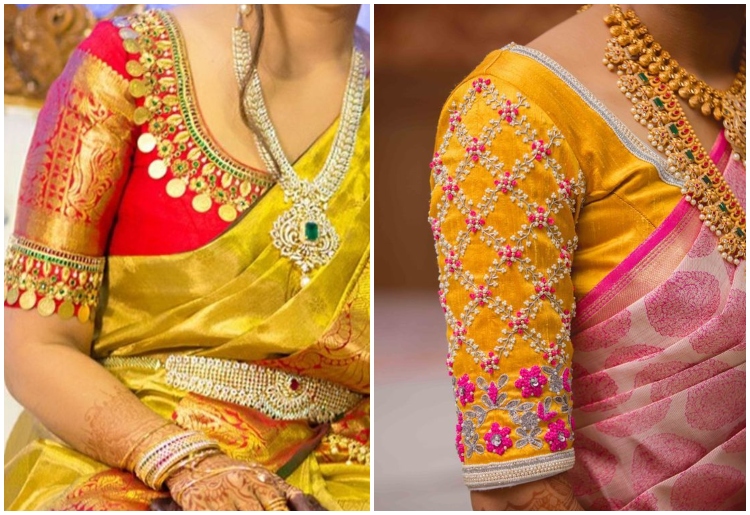 At last, these 10 fashionable blouse sleeve patterns will enhance the overall look of your saree or lehenga. If you were counting blouse as an undergarment, then you are wrong. As the right blouse designs can power up your attire.